Do you collect books? They are a beautiful decor element to give your home it's own story. Try the art of bookscaping.
Fill your house with stacks of books, in all the crannies and all the nooks. ~ Dr. Seuss
I'm a book store girl. I love the library, but my happy place is the book store. I love adding the books as I finish to my bookshelf. Seeing all the books I've read on the shelves is like seeing souvenirs of my adventures.
(Affiliate links are used for your convenience. Read my full disclosure here.)
I also love collecting antique and vintage books I'm drawn to for their color, title, cover or spine.
I saw an ad somewhere the other day that said something about The Art of Bookscaping and I felt a little stirring in my heart. That's exactly how I feel about how I style books throughout our home, it's an art.
Here are some of the ways I decorate with books around our cabin.
A room without books is like a body without a soul. ~ Cicero
Books in Bookends
I always have my eyes out at thrift shops and antique stores for great bookends. I loved this mallard pair. They are perfect holding together a few of my favorite outdoor titled old books.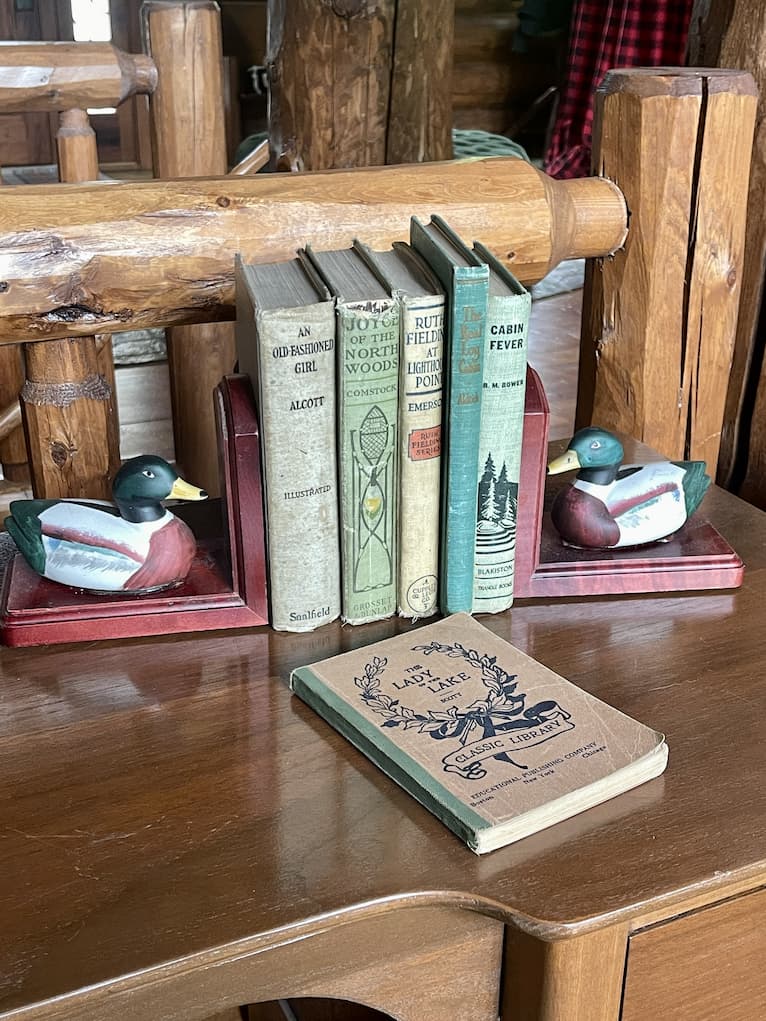 On the trunk at the end of my son's room an antique creel, a stack of books and some old fishing gear tells the story of my son's love of fishing and adventure.
Books in a Bedroom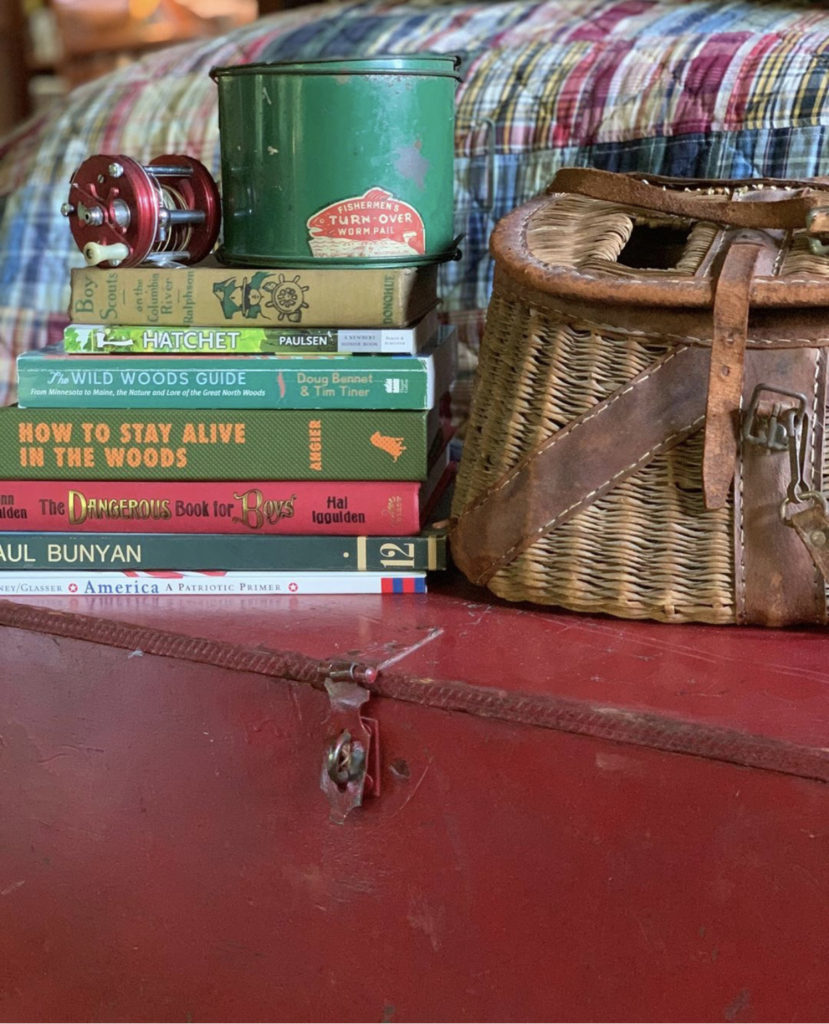 Books on the Coffee Table
The coffee table is the perfect spot to display favorite books. Coffee table books are something I love to collect too. Some of my favorites stay out all the time and others switch out for the seasons.
Sometimes my table is just stacks of books, other times I style them around the other decor like I did one Spring with my McCoy pot, dough bowl of birch and some stone birds.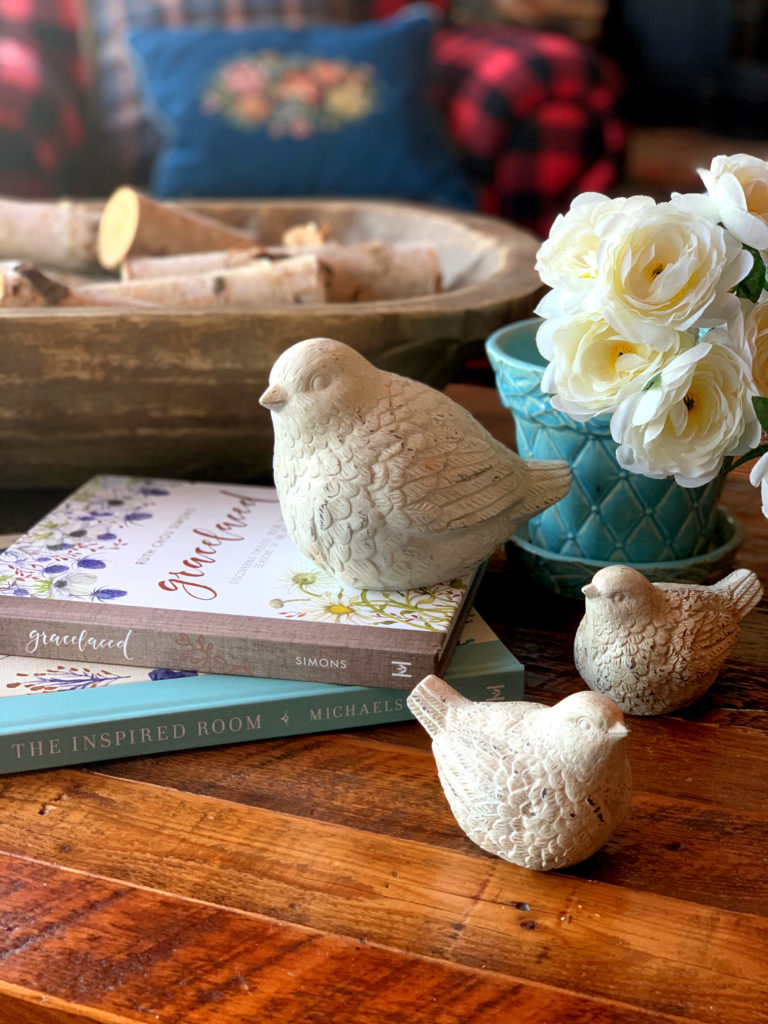 Styling books in a bookcase can be intentional showcasing books that compliment your decor.
Books On the Bookshelf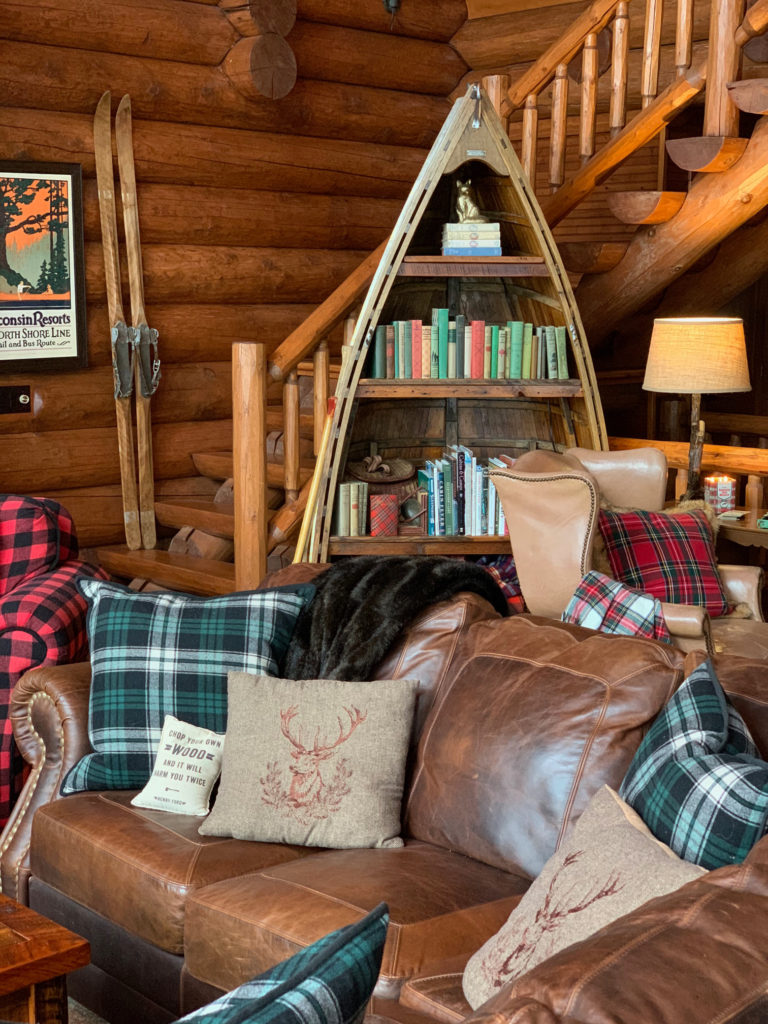 It can be beautiful to stack a few books or put them in between book ends on a bookcase giving room. I love the framed feather print behind too. With the height of the shelf it needs the height of the picture.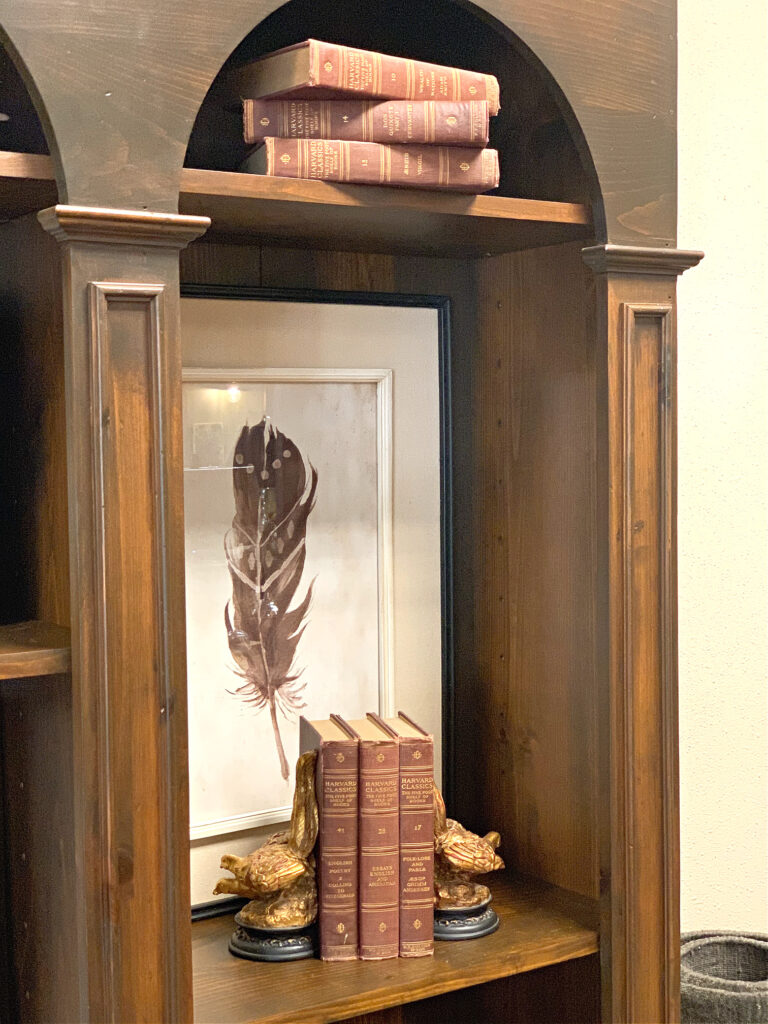 These books were a favorite find and I love giving them some special attention in their own stack holding up a cute bronze fox.
We have fox that live on our road and I love when we get a glimpse of them!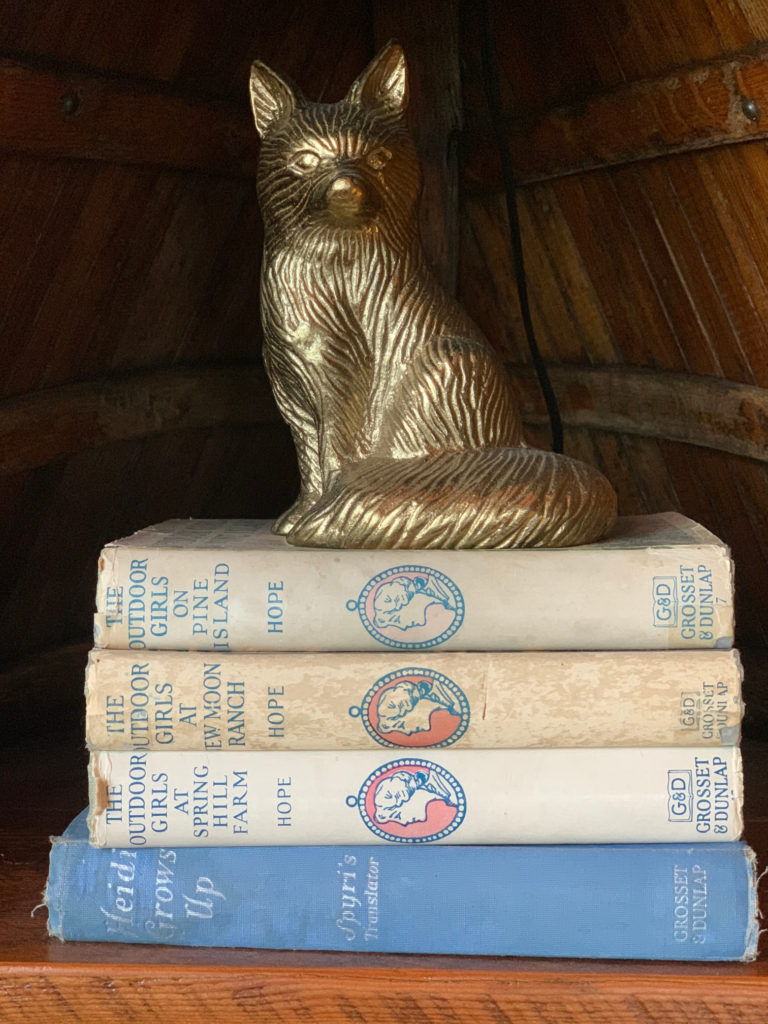 Books on Display
One of my favorite DIYs was simply making my own cloches. You can see the full details IN THIS POST.
I collect old plaid books and this was a fun way to give them a prominent display on the desk in the living room.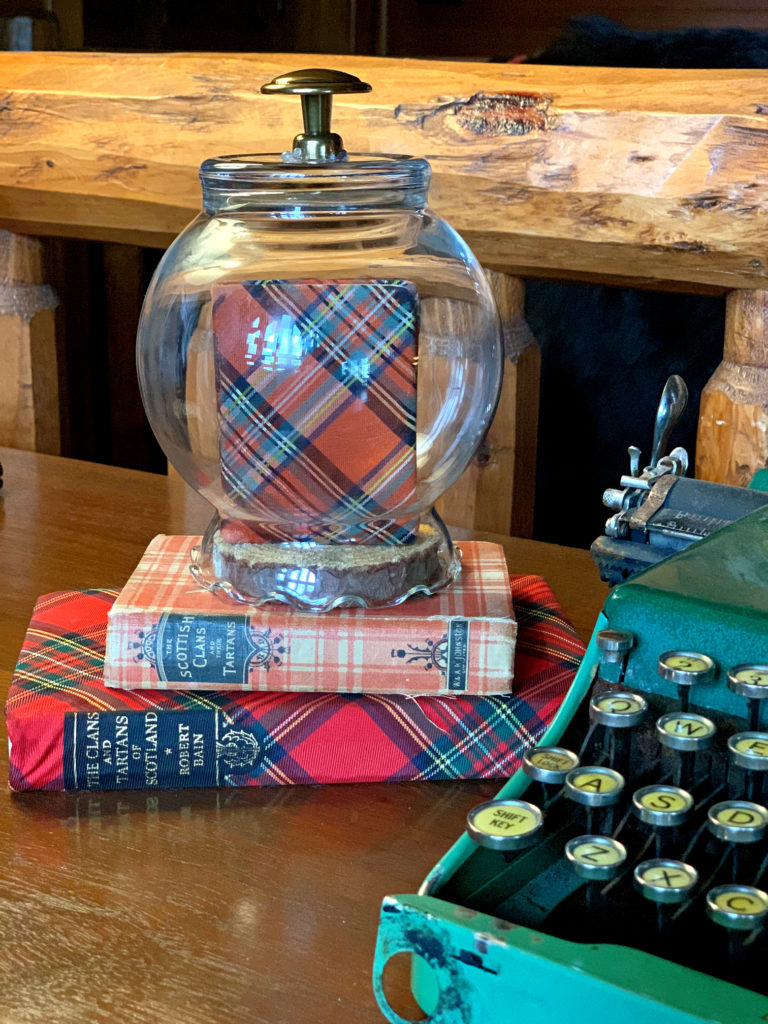 A stack of books also draws the eye to the beauty of a plant or something else you want to put on display. This is another one of my DIY cloches.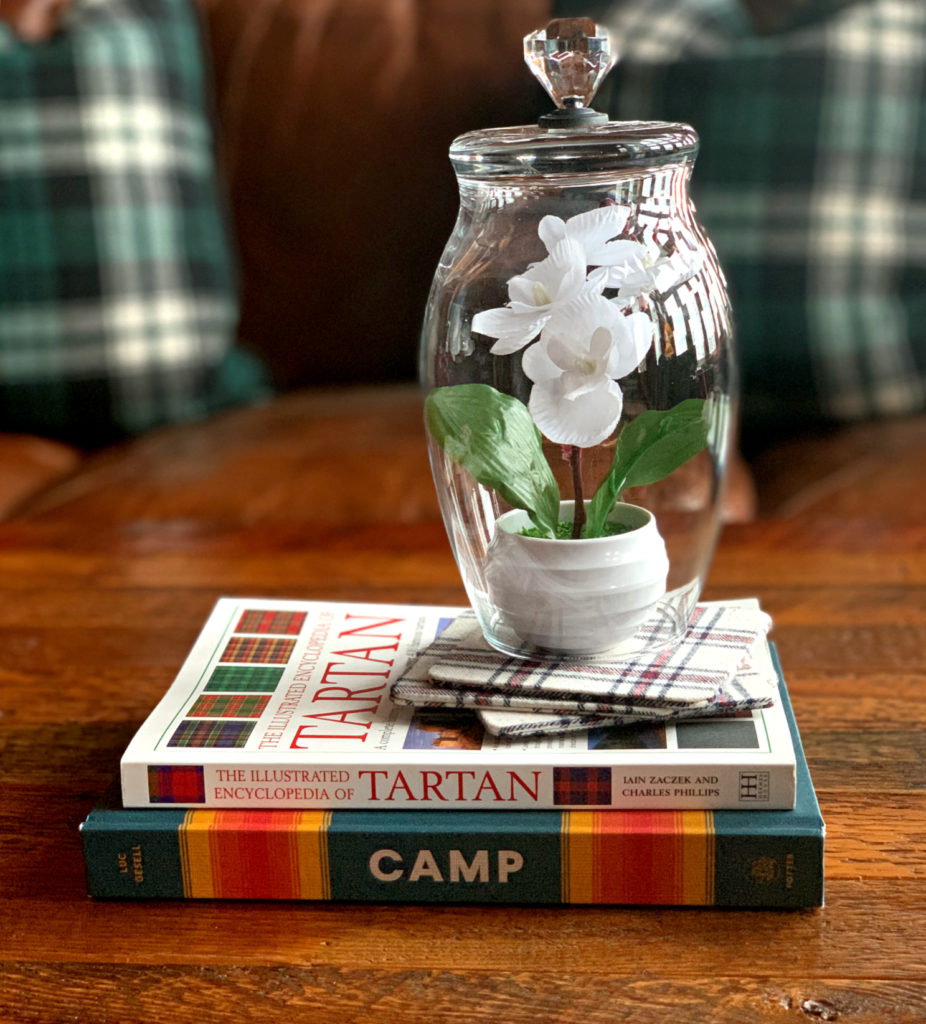 Want to get daily encouragement? SUBSCRIBE HERE so you don't miss any posts!
Books on the Mantel
I love mixing books in on my mantel when I change it for the seasons, leaning them or stacking them. I pull together from my antique collection by colors or titles to fit the theme.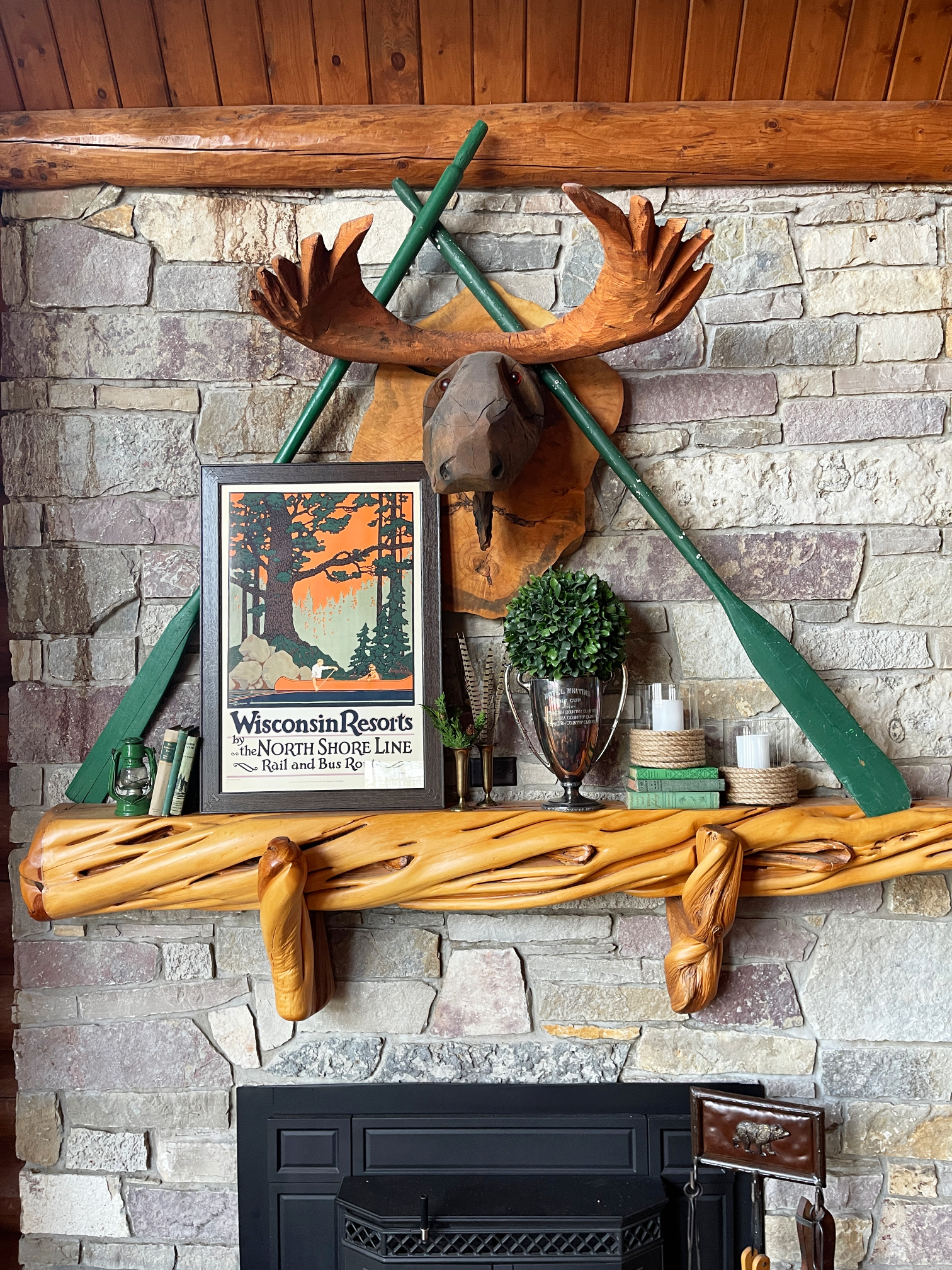 Books on Display in Craft Projects
There are so many ways to put books to use in DIY craft projects. I wrapped some books in pages torn from an old hymnal. Stacked in threes and tied with a bow they were a beautiful addition to this Spring vignette.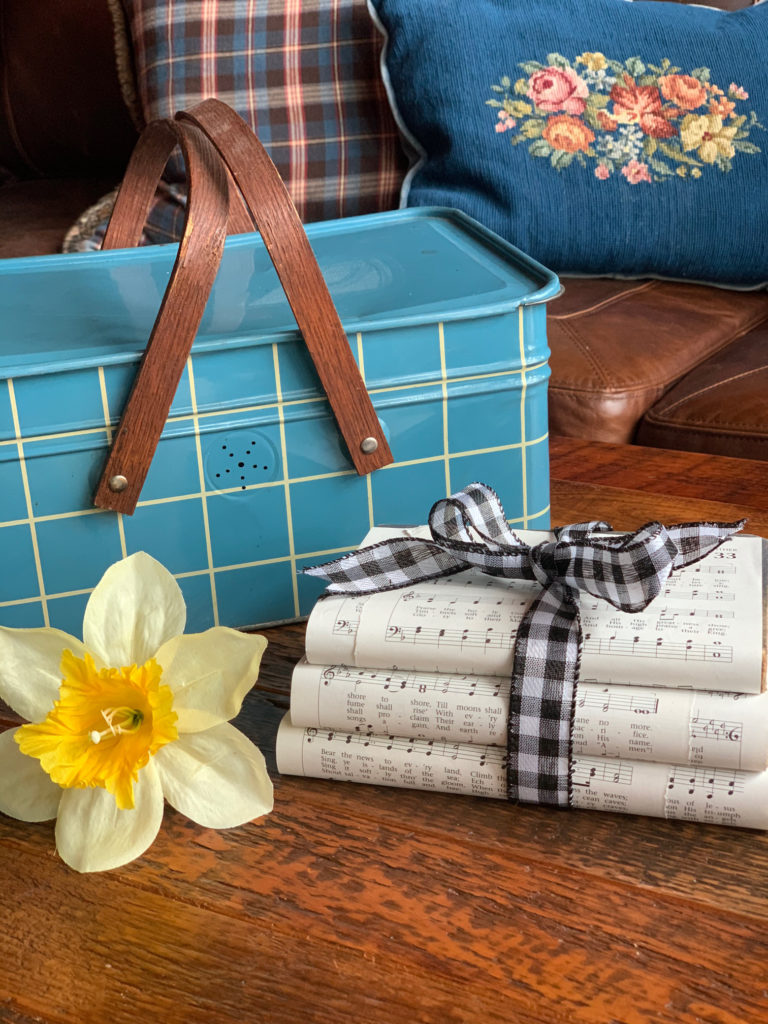 I have even used stacks of books under a vintage plate as a cake stand.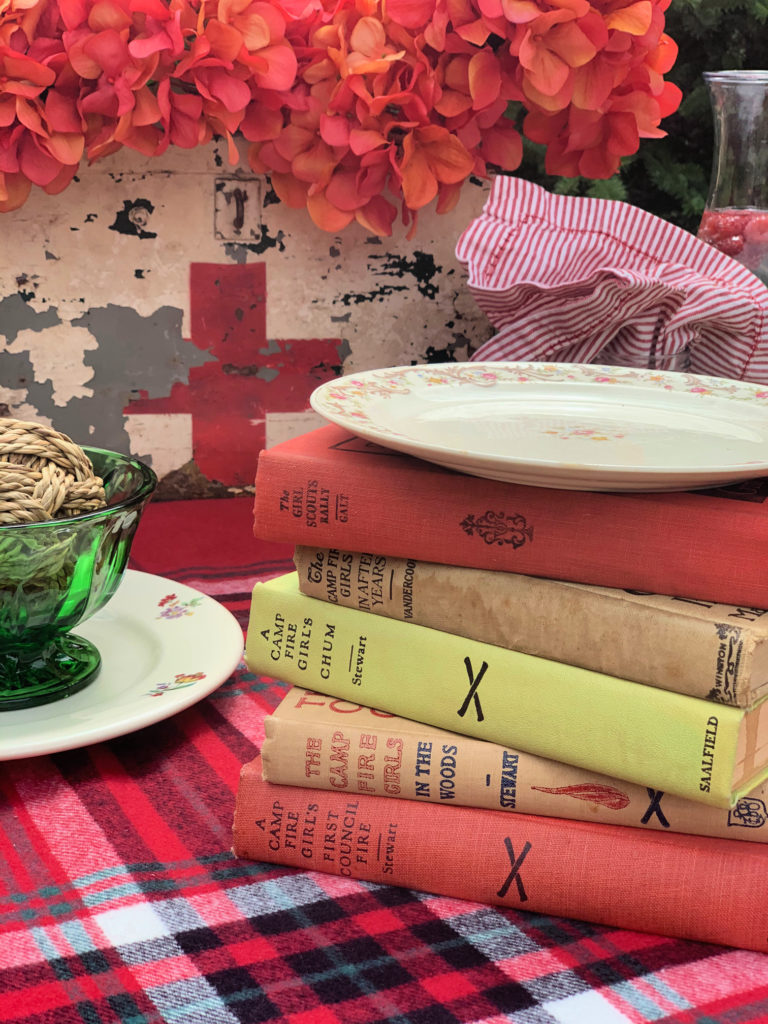 Stacks of coffee table books make a great end table too. You can adjust the height as you need to. Adding a tray on top would give you a spot to set a drink.
See ways I love to use vintage finds as end tables in THIS POST.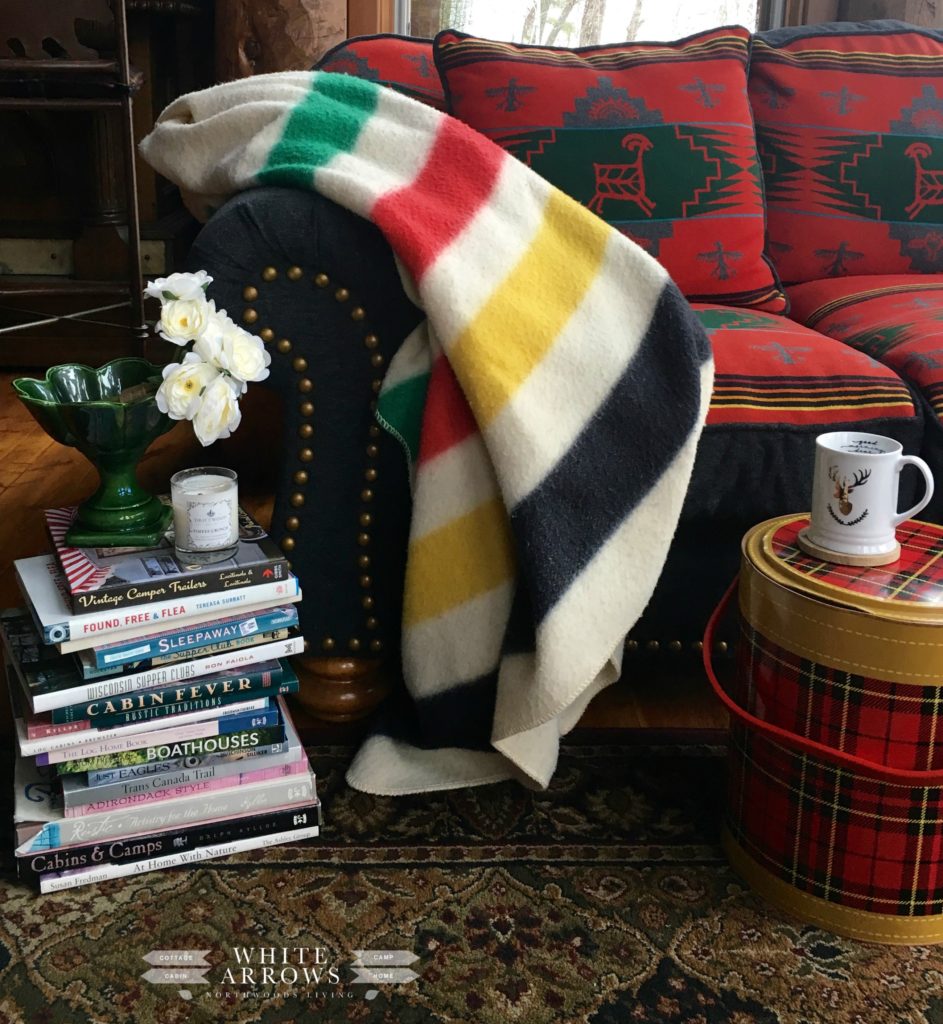 Books in the Kitchen
Include cookbooks in your decor in the kitchen. There are lots of fun ways to display them. Use a vintage soda crate to keep them contained. Add a stack on top of a cake stand.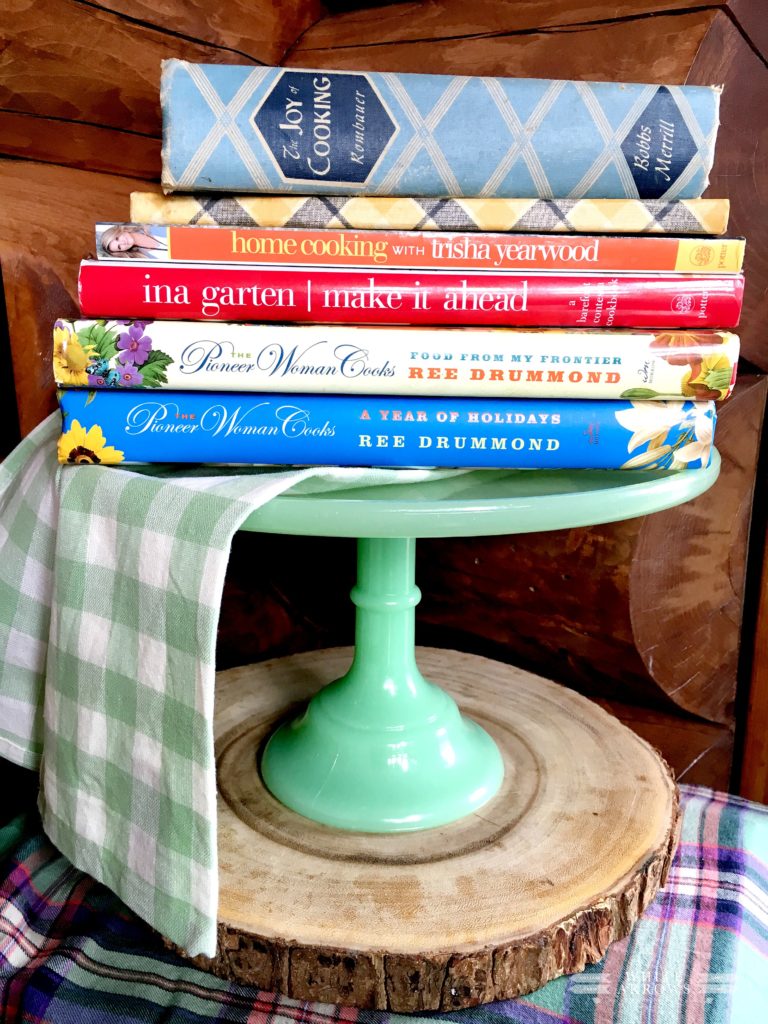 FOLLOW ALONG
Instagram ~ Facebook ~ Pinterest ~ Twitter ~ YouTube ~ Tik Tok ~ Liketoknow.it