Come sit by the fireside and curl up with a great book. I'm sharing my monthly reads hoping to inspire you to read more.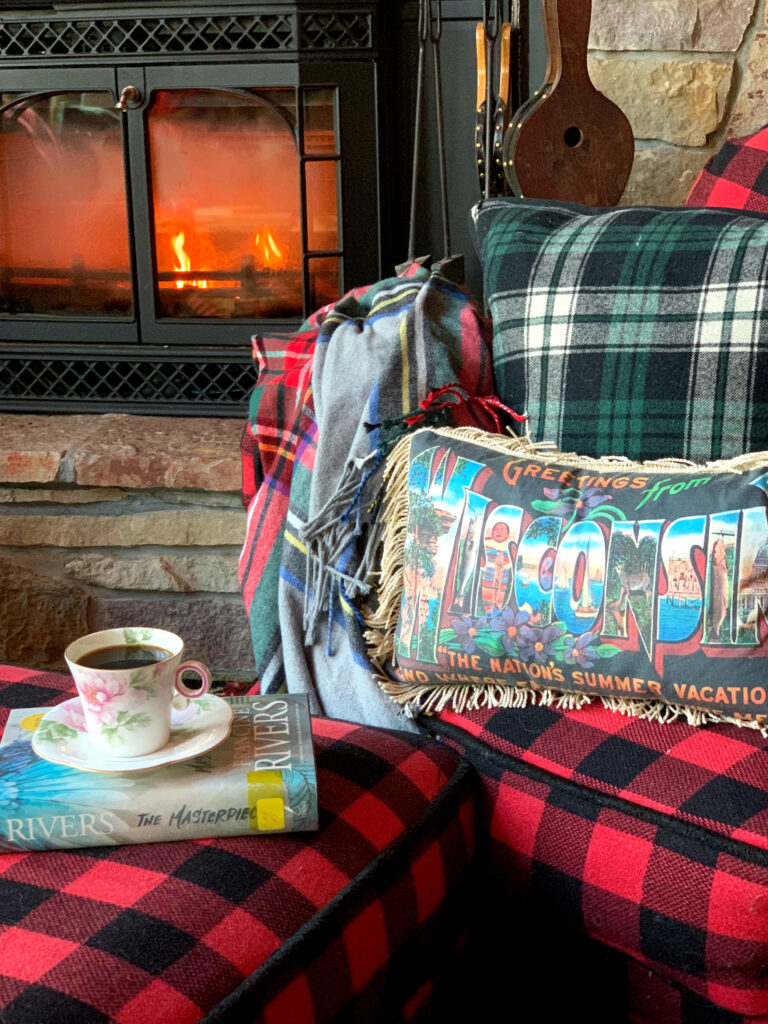 I love starting a new month, wrapping up reading from the weeks before and starting to turn new pages, not just in the calendar, but in a stack of new reads.
(Affiliate links are used for your convenience. Read my full disclosure here.)
HOW TO MAKE TIME TO READ
Do you want to find more time to read? We are all so busy and even those of us that love to read can find it hard to make time. Here's how I fit more reading into my day.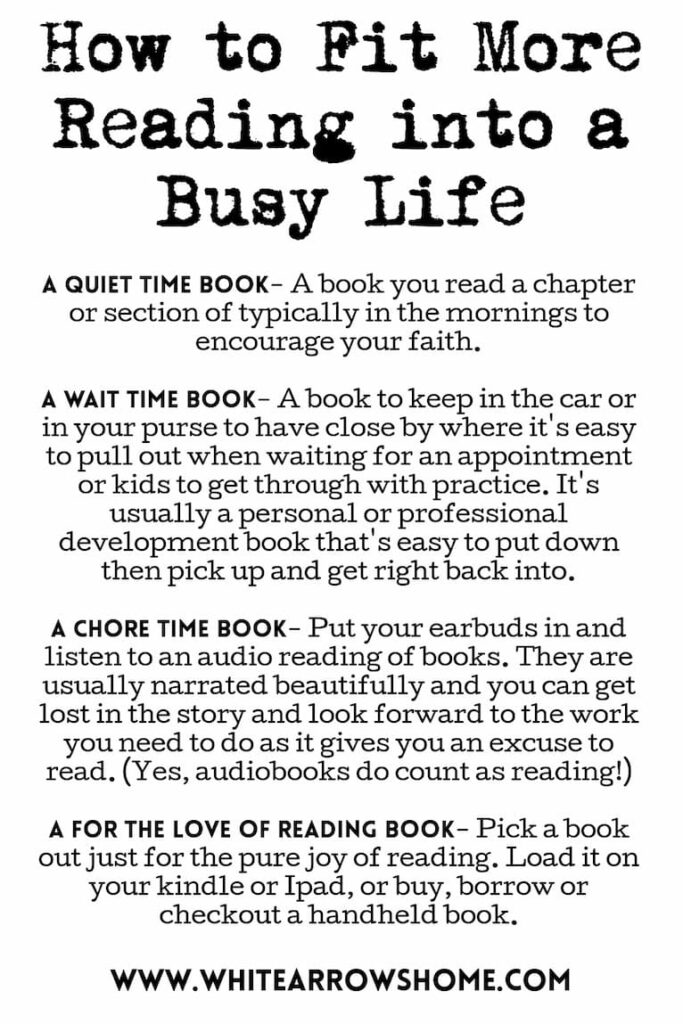 Want to get daily encouragement? SUBSCRIBE HERE so you don't miss any posts!
Quiet Time Book
Last month and into this week I read two amazing books for Lent, The Women of Easter by Liz Curtis Higgs and If the Tomb is Empty by Joby Martin. Both are faith filling and I have learned so much.
I gifted The Women of Easter to my daughters and If the Tomb is Empty to my son at the beginning of Lent. We read a book together over Advent and this year I added a Lenten reading tradition too.
This month I'm reading Starved by Amy Seiffert. The tagline sums it up "Why We Need a Spiritual Diet Change to Move Us from Tired, Anxious, and Overwhelmed to Fulfilled, Whole, and Free."  Seiffert says "We're consuming, we're filling up, we're taking in, but at the end of the day, our souls are still starving."
She offers us hope and an alternative to what we tend to reach for- social media, food, shopping, so many things that can lead us to addicting impostors that do not satisfy. Instead we can be filled with silence, service and Sabbath leading us toward fullness in Jesus.

Read Starved with me!
Wait Time Book
Last month I read What Happened to You? Conversations on Trauma, Resilience, and Healing by Bruce D Perry, M.D., Ph.D. and Oprah Winfrey. Even if we aren't touched by trauma personally, we care about someone who has been. This book helps as I continue to build my understanding on these topics.
This month I'm reading The Anxious Teen by Brock Morgan.
The youth pastor at our church did a parent night while the kids were in youth group one night and shared what he had been learning from this book. He encouraged all of us to read it, letting us know that even though it's written for ministry we could get a lot out of it as well.
In The Anxious Teen Morgan covers how teens are struggling more than ever with stress, anxiety, and fear. Social media, nonstop news, pandemics, mental health crises, school pressures and stresses at home like finances, make life very different than it was for teenagers of the past.
He teaches skills and practices that can be developed in each of us and in our youth to move forward in a lasting, healthy faith.

Read The Anxious Teen with me!
Join my Fireside Book Club over on Facebook. Request to join HERE.
For the Love of Reading
Last month I read The House in the Pines by Ana Reyes. The title grabbed me right away because I live in a house in the pines and it was a Reece Witherspoon book club choice. I have to admit though, that I did not enjoy it. I disliked the characters and the storyline dragged for me.
This month I'm reading The Vanishing at Castle Moreau by Jaimie Jo Wright.
I read her book The House on Foster Hill a year or so ago and I'm excited to pick up another of her novels.
In The Vanishing at Castle Moreau Wright tells the tale from two different times, 1870 and the present day and two different women. Both Daisy and Cleo are trying to uncover the mysteries of the castle and find the light in the darkness of a secret buried deep.
A few elements that draw me to Wright's books are:
Their mystery and suspense, which takes me outside my typical choice of historical fiction.
That Wright is a Wisconsin writer.
The settings and importance of place in her stories. The houses and other places become like characters as well.

Read The Vanishing at Castle Moreau with me!
Chore Time Book
Last month I read
This month I'm listening to The Lady's Mine by Francine Rivers. Francine Rivers is a favorite author of several of my friends, my daughter and myself so I'm excited to start listening to this new book.
You may have read Redeeming Love or seen the movie? I also enjoyed her book, The Masterpiece.

TIP: As you get used to listening to audiobooks you can speed up the sound by touching the 1X in the bottom left corner of your device. I usually listen at 1 1/2 and am able to get through books much quicker and make time for more!
Listen to The Lady's Mine or read with Me!
More to Read This Month
This is a month I've been able to fit in more books. Here's the rest of what I'm reading:
For my local book club we are reading Damnation Spring by Ash Davidson. I'm hosting this month and will be excited for the discussion this read brings on topics like family, environmental protection and forestry.
My passion for hospitality has me excited for the new book Teatime Discipleship by Sally Clarkson.
I have always loved doing Beth Moore's Bible Studies. I listened to her new memoir, All My Knotted Up Life, with her as the narrator. Being so familiar with her voice as a teacher and mentor in her video studies, it was such an audio hug to have her read her story to me.
Looking For More Ideas?
You can find links to past books I shared HERE.
Books This Month


FOLLOW ALONG
Instagram ~ Facebook ~ Pinterest ~ Twitter ~ YouTube ~ Tik Tok ~ Liketoknow.it