Kristin Lenz shares tips for styling a bookshelf. Her vintage boat bookcase sits in her family's cabin great room and is full of treasured books and collectables.
One of the most unique pieces in our home is in the corner of the great room by the stairs. An old boat was cut in half and turned into a book shelf. I used my "go to" tips for how to style bookcases to give it balance and visual interest.
(Affiliate links are used for your convience. Read my full disclosure here.)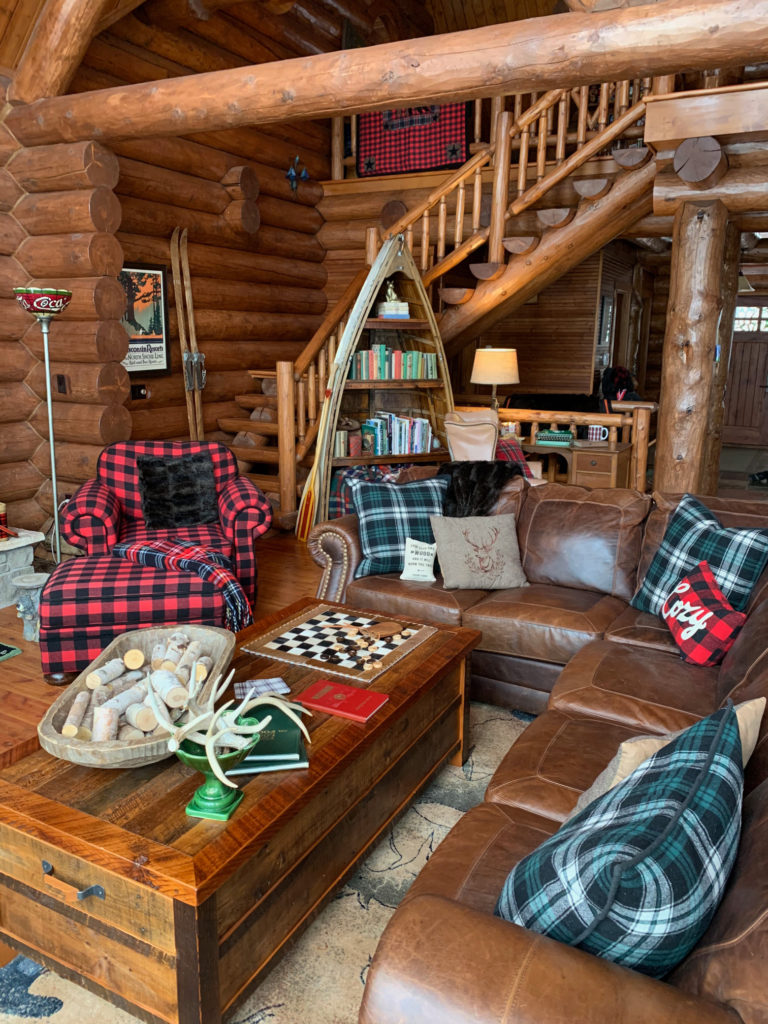 I love to think about the story behind my antique pieces. I wonder what lakes this boat was rowed around, what rivers it may have floated down and how many good memories it held for those that sat inside.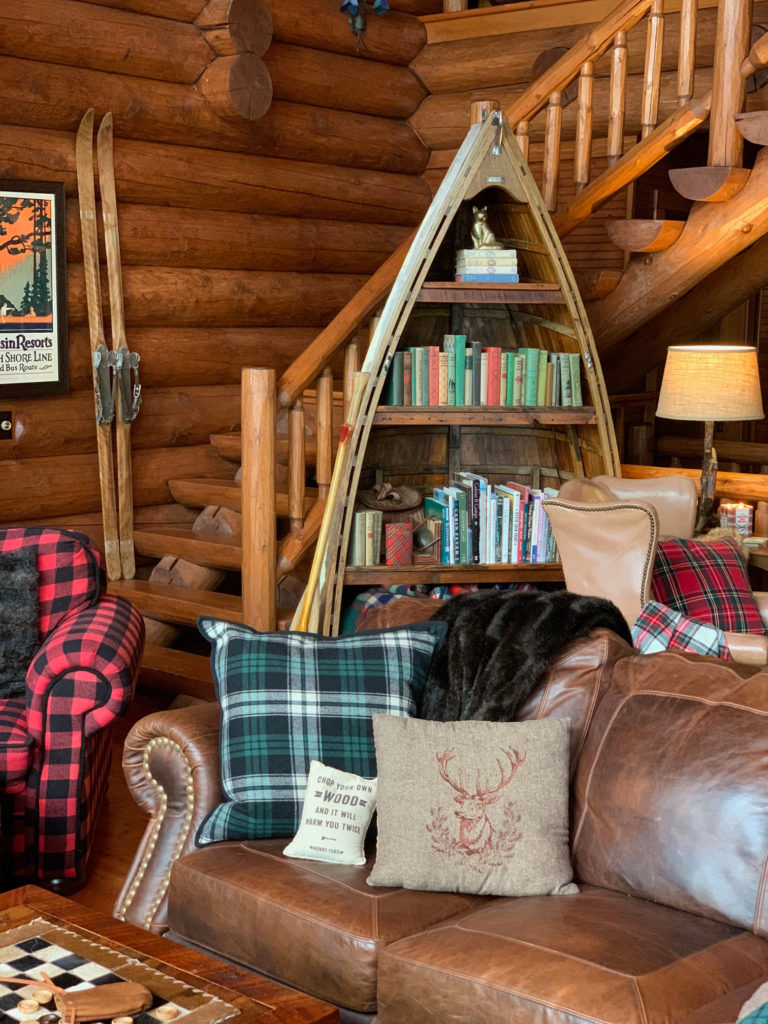 The boat was built by Thompson Brothers Boat Manufacturing Company based in Peshtigo, Wisconsin. Brothers Peter and Chris Thompson founded the company in 1904. The company specialized in wooden boats, but also made fiberglass canoes in its later years. The company went out of business in 2002. I doubt they ever thought I'd be styling a bookshelf out of one of their boats someday!

How to style books on a shelf? I like to vary the direction of the books from shelf to shelf or even on the same shelf.
Vary the Direction of Books- Stack Horizontally
For this smaller top shelf. I stacked up four books horizontally and placed a favorite fox bronze statue on top. I wanted to keep the three Outdoor Girls books together so found another book that complimented their coloring to put underneath.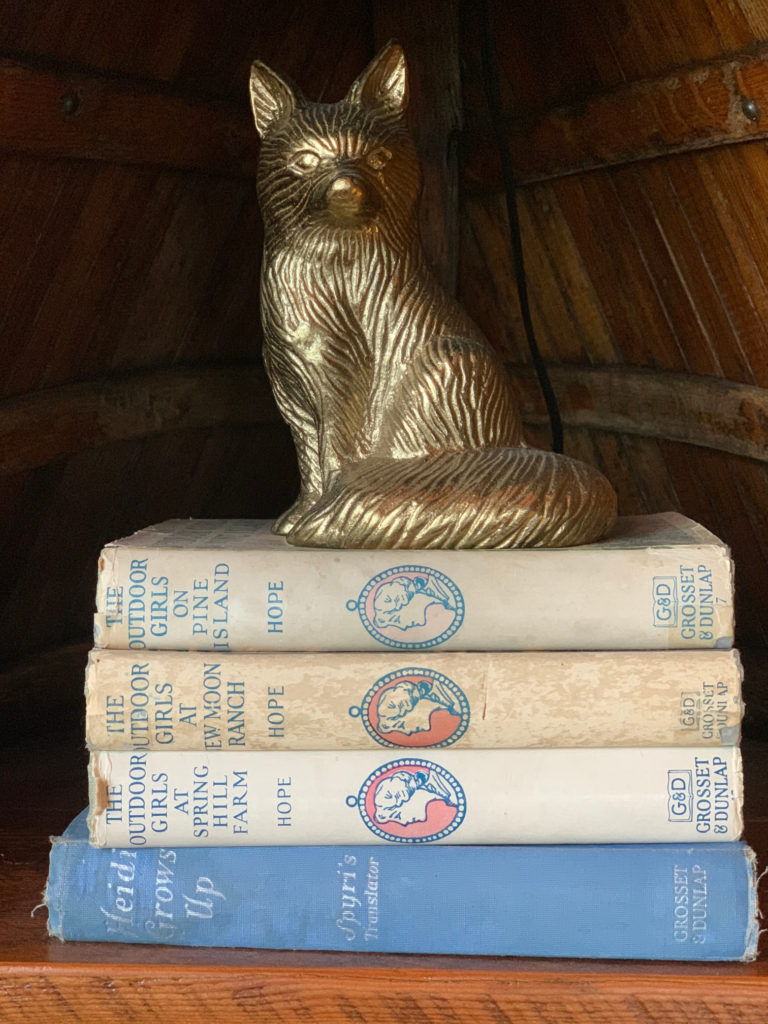 Fill the Entire Shelf With Vertical Books
For the second shelf I lined up randomly books from my vintage collection. I love finding outdoor, lake, forest and cabin titles when I am out at antique shops. It is such a fun thing to always be searching for and I can usually find them for affordable prices. When styling a bookshelf, I like the look of the books mixed up in different colors and sizes stretching all the way across this shelf.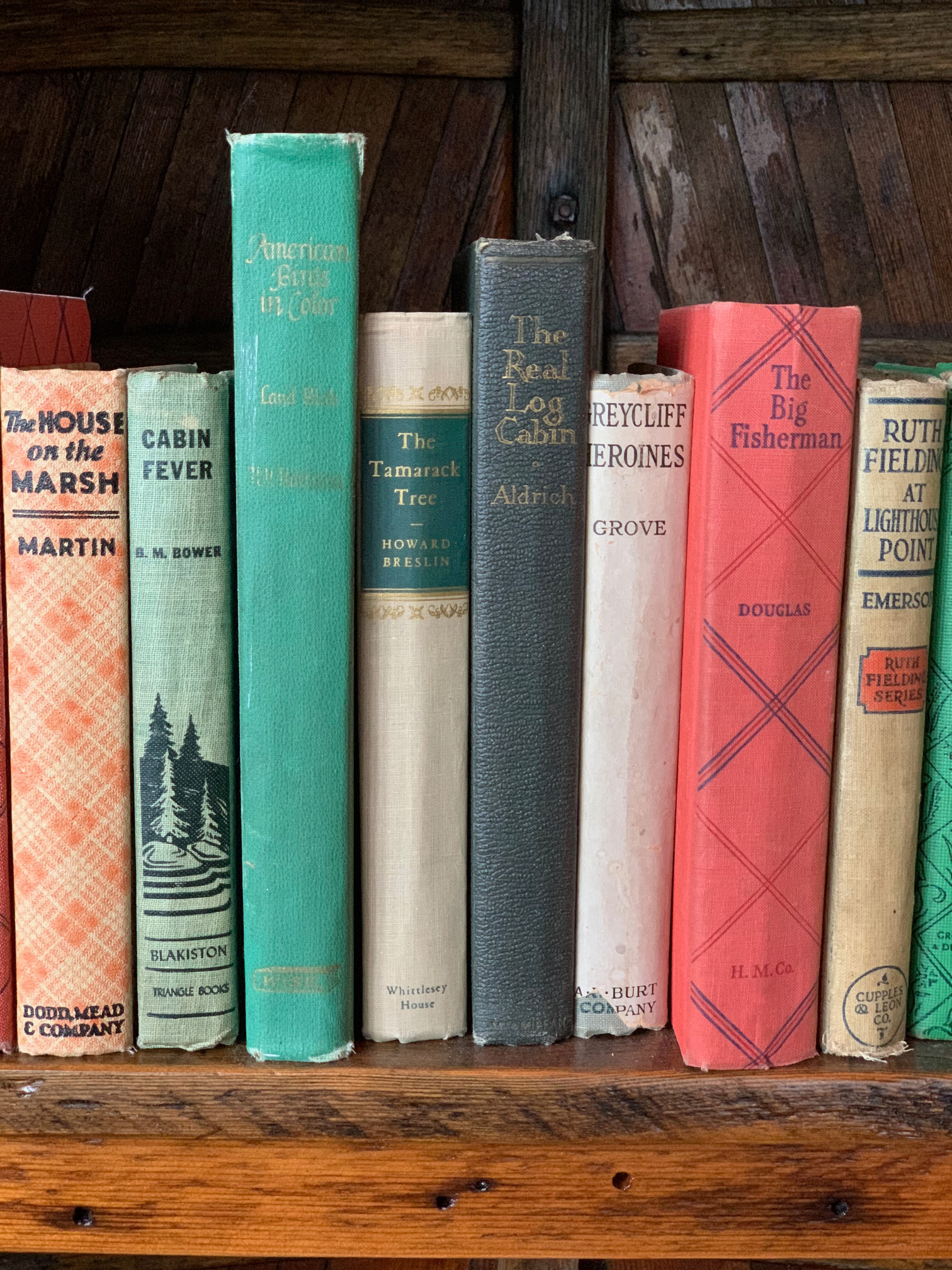 Split the Shelf in Sections
The third shelf down I split into two sections as I was styling it. On the right side, I vertically lined up more recent coffee table hardbacks and pushed them between a set of rustic bookends.

Let Some Items Shine
On the left side, my goal was to find a way to highlight my favorite book, my little Lady of the Lake by Sir Walter Scott. So behind, I tucked a vintage fishing creel then lined up a few books to the left and then stood my plaid book up where it's cover can be seen.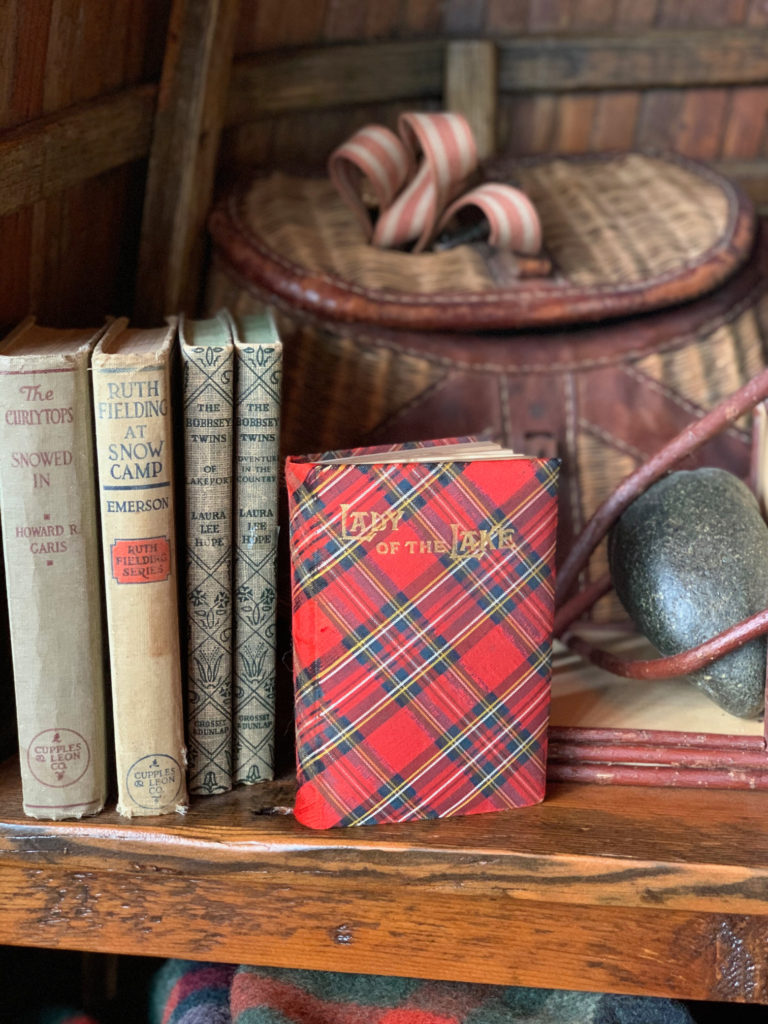 Let Shelves Serve as Pretty Storage
The bottom shelf holds a woven basket full of my old wool, plaid camp blankets. They are waiting and ready to be pulled out and cuddled under.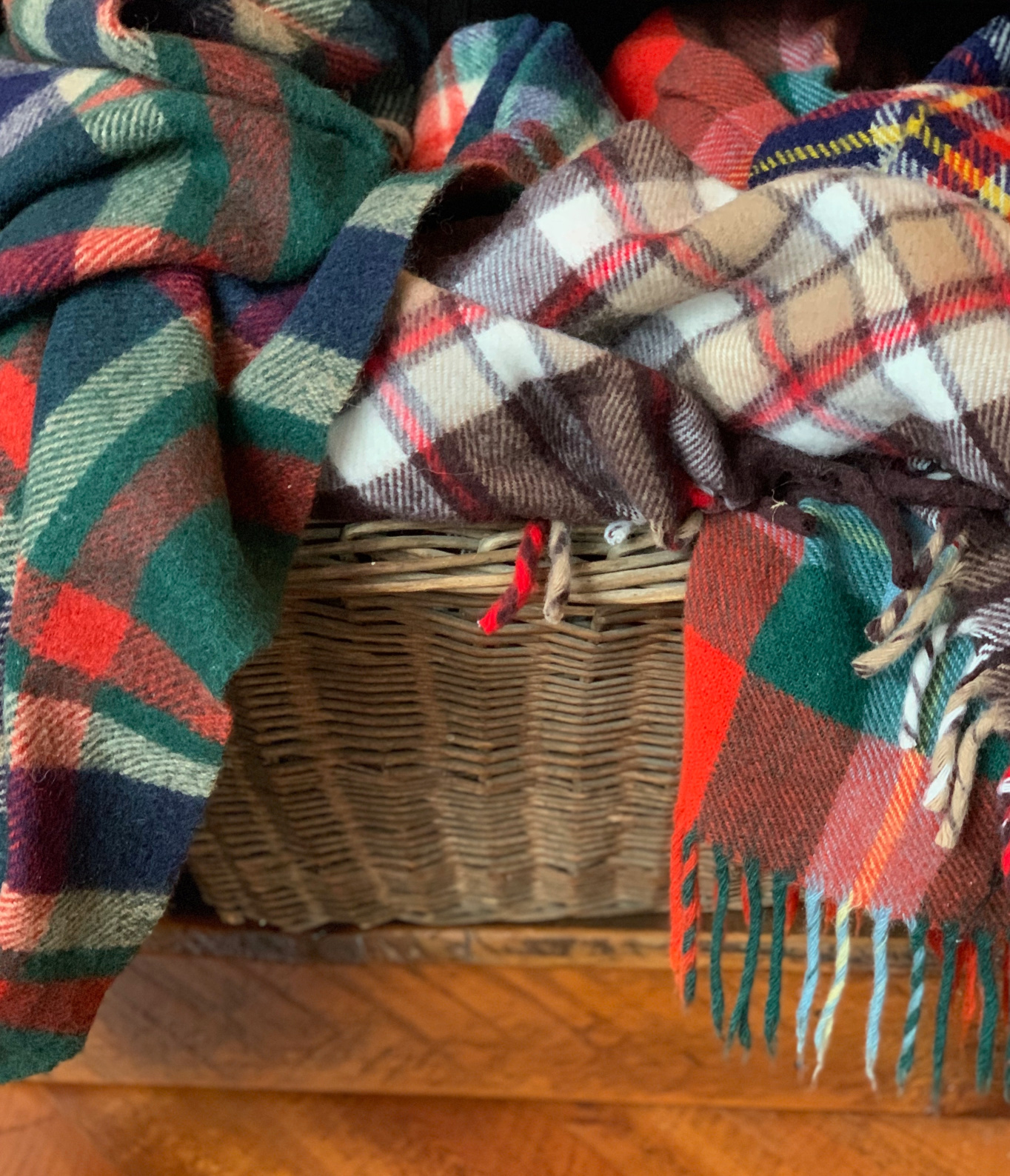 To the side of the bookshelves is my desk. I love lamplight and have a twig lamp on the side.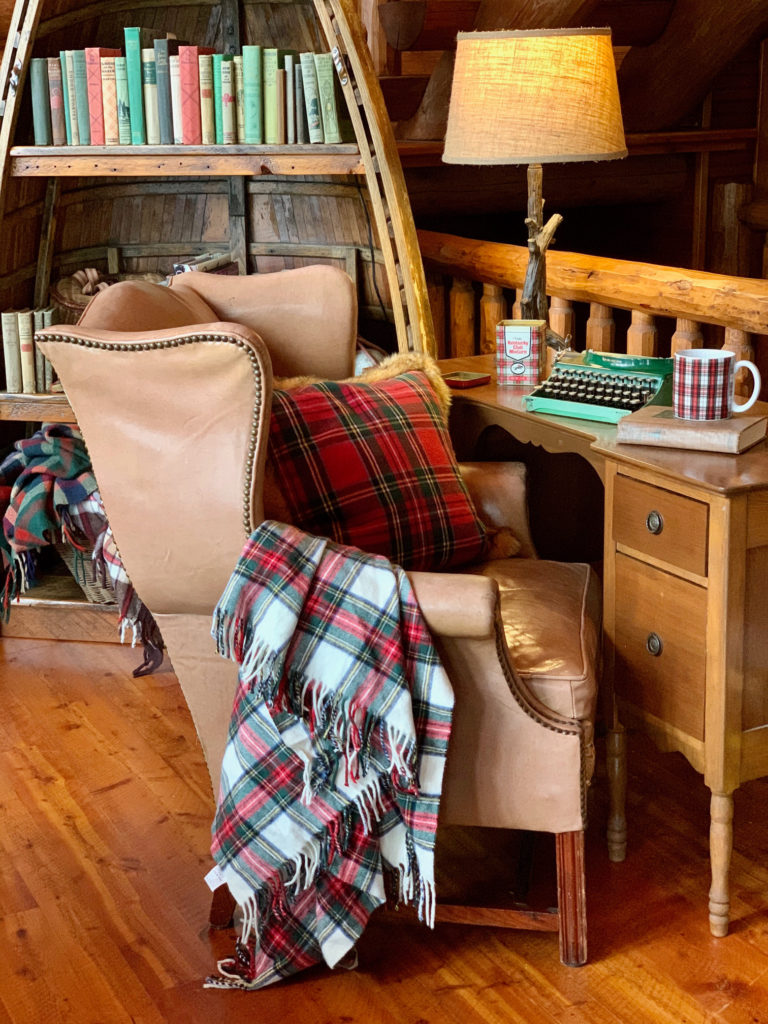 My vintage green typewriter is a favorite find. I picked it up on a trip to The Duluth Junk Hunt. I collect the plaid Kentucky Club tins and friends gifted me one recently that had been turned into a candle. It smells amazing! It's from .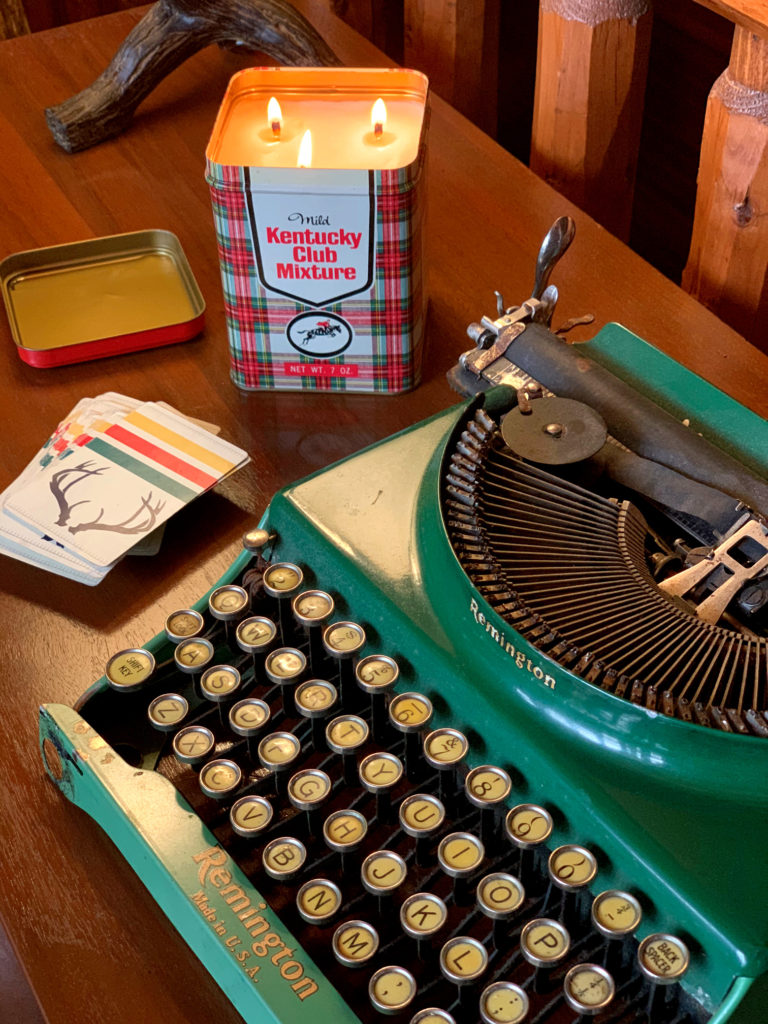 Many of you read along with me each month for my White Arrows Home Book Club. After sharing my find of We Took to the Woods on Instagram Stories, a few other girls wanted to read it too and one had the idea to do a Vintage book club. Message me on Instagram or leave a comment here if you'd like to join!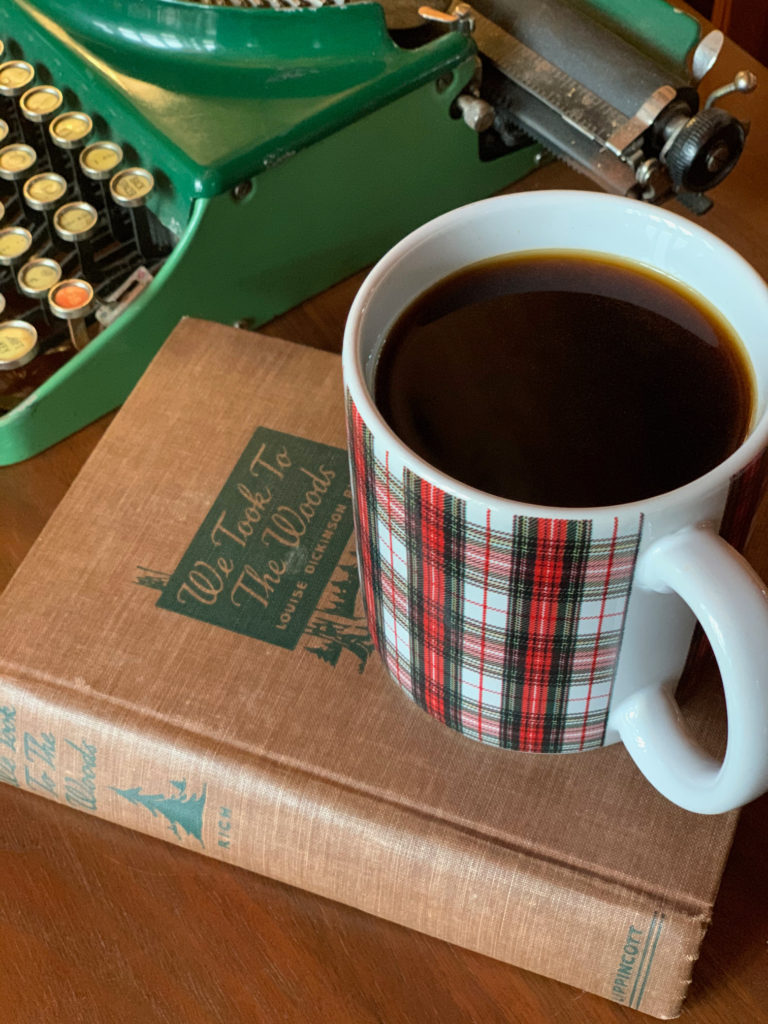 I rotate different books off the shelves onto the coffee table to give new and seasonal looks. It helps keep things fresh. The books become great conversation pieces.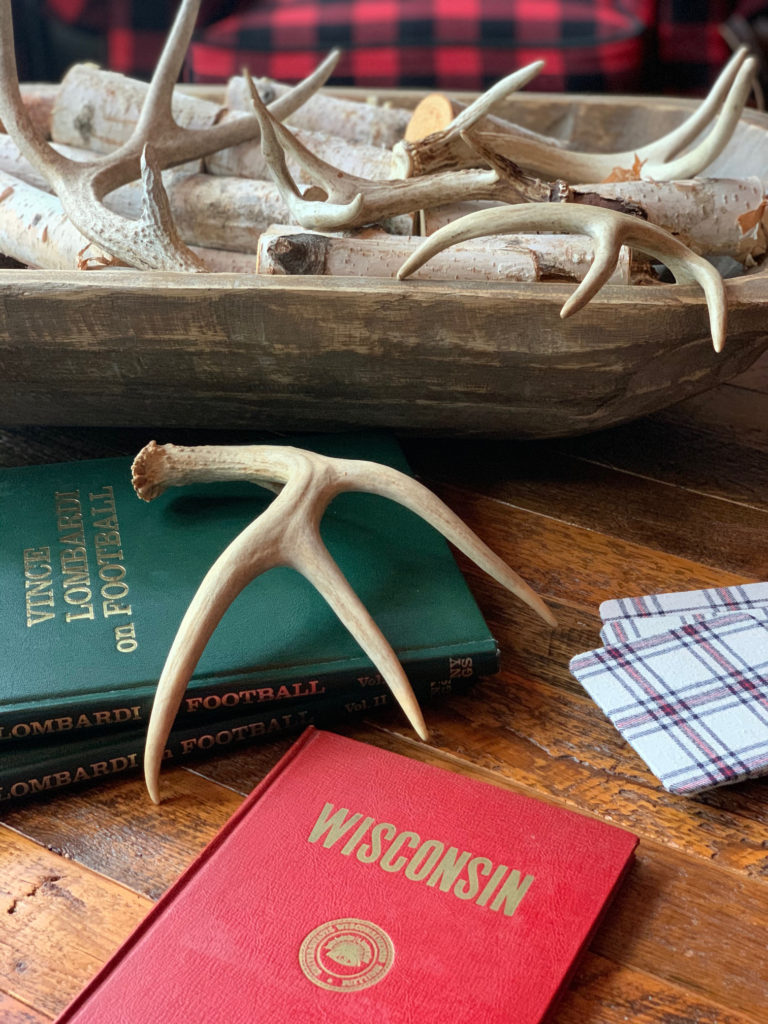 Styling a bookshelf can be easy with these tips. Find more inspiration for your home or cabin decor ideas in this post and by following along here on the blog and on my socials (find links below).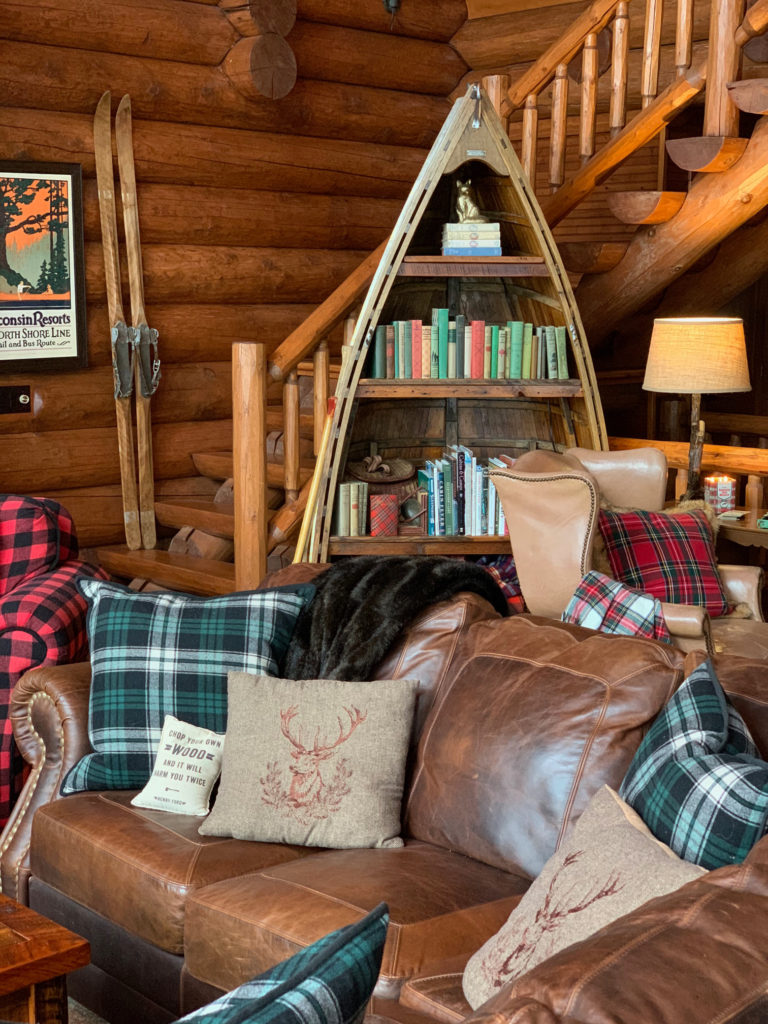 Shop the Post


FOLLOW ALONG
Instagram ~ Facebook ~ Pinterest ~ Twitter