Though I began collecting antiques in high school, milk glass is something I didn't start collecting until the past few years. I didn't fall in love with these creamy, lovely pieces until recently. Now, I'm so excited to find new pieces often. I use my milk glass in all seasons and in a variety of creative ways in my decor and entertaining, but I am especially loving it this spring!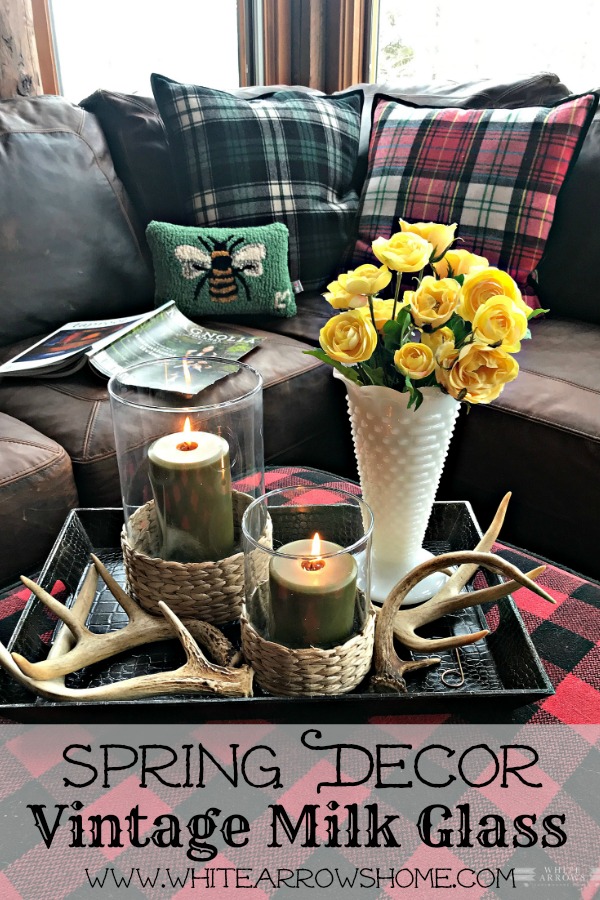 I am so excited to be part of the Vintage Easter Joys Blog Hop tour organized by a talented blogger friend and fellow lover of all things vintage, Amber of Follow The Yellow Brick Home. If you don't follow her blog already, you are in for a treat!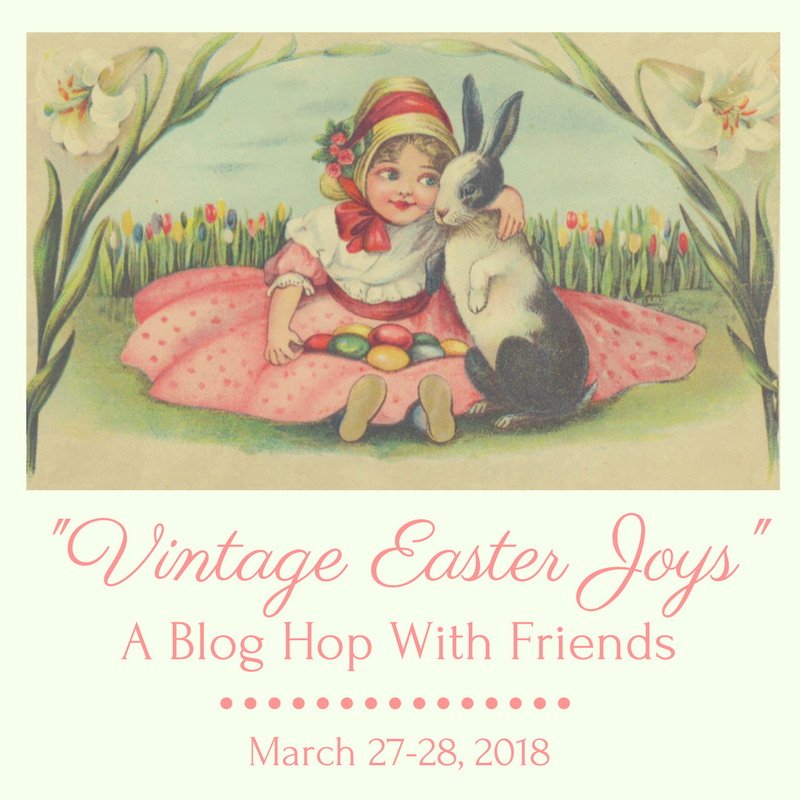 There are twelve talented bloggers sharing their Easter and Spring decor. You can find a list and direct links at the bottom of this post. If you are coming over from The Painted Hinge I know you are so inspired! I love her blog!
I am so drawn to milk glass because of the variety of vessels that come in this style. I particularly like Hobnail, milk glass with raised bumps like this pedestal bowl I used to hold a pillar candle. Hobnail was first developed by Fenton in the 1950s. I use this favorite Hobnail pot to hold a pink bouquet. I have also use this pot as an ice bucket while entertaining.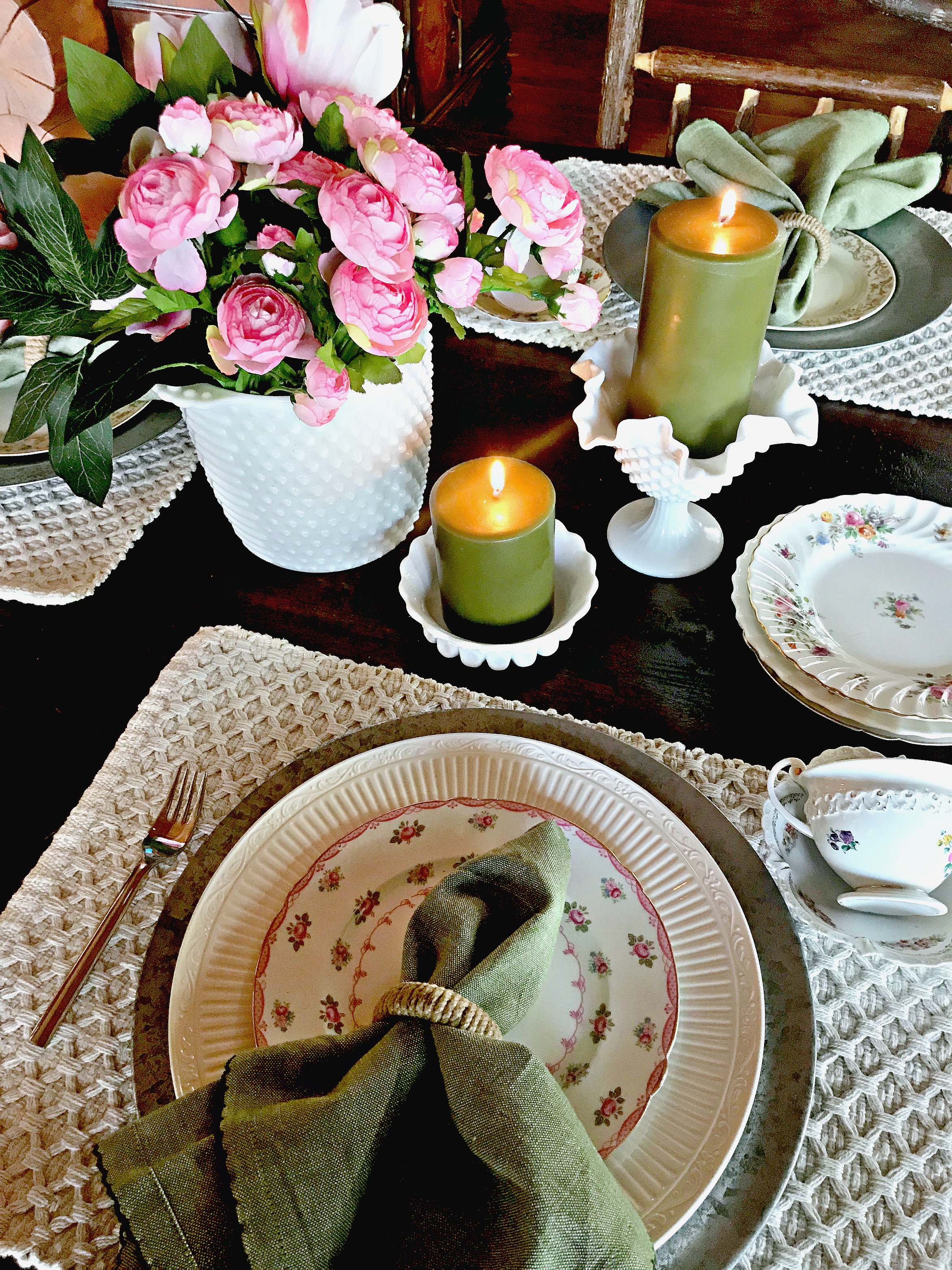 One of my favorite pieces from my collection is this milk glass Hobnail vase. Milk glass is so fun to collect because you can find so many reasonably priced pieces. I find milk glass at local thrift shops, antique stores and vintage fairs. You can also find it on line from sites like Etsy.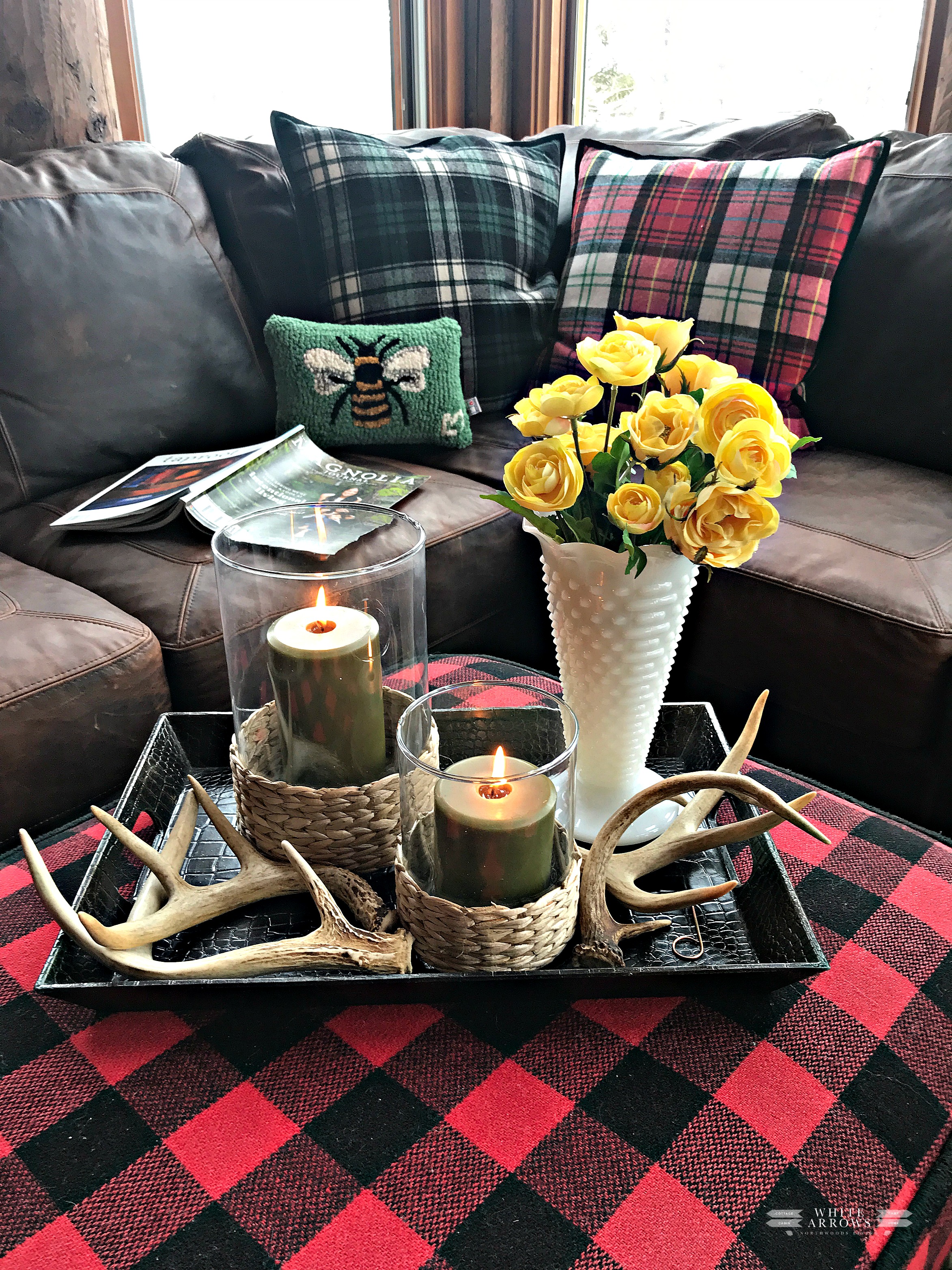 Country Living Magazine shared a great history and sampling of milk glass on their website. You can read it here. They say that florists loved using milk glass vases during the 50s and 60s. I have found many of my vases for under $5. I am so drawn to their different shapes and sizes. I used several of my vases this spring on my mantel to hold greenery, flowers and dried pods from Hobby Lobby.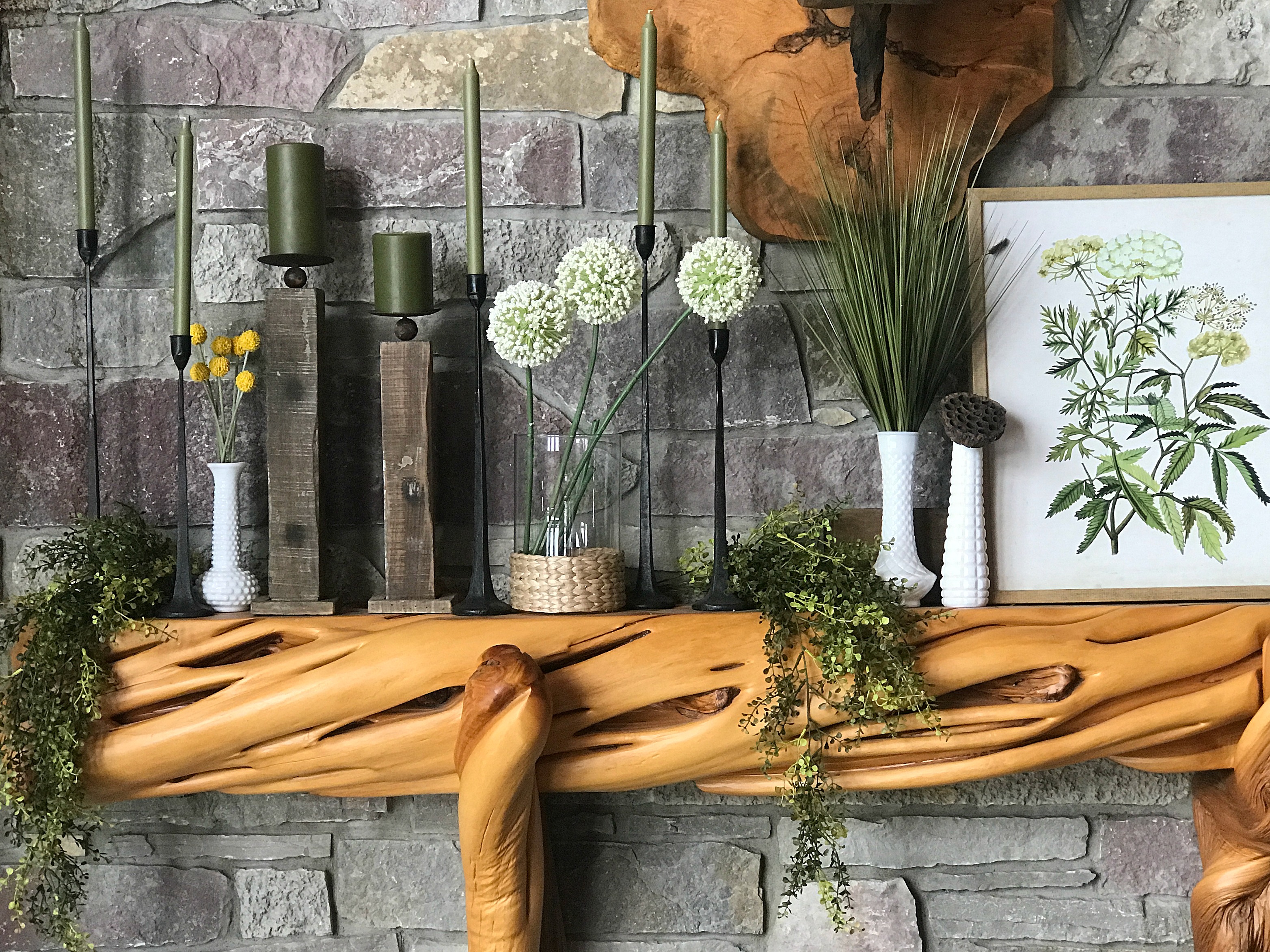 One of my favorite birthday gifts ever was from my sweet girlfriends last year. They gave me this milk glass punch bowl and cups. It was such a special gift that I treasure!
According to Collector's Weekly the term "milk glass" first was used in the 20th century when it became popular in the 1880s. This opaque glassware has been around since the 16th century and has also been known as "opal glass."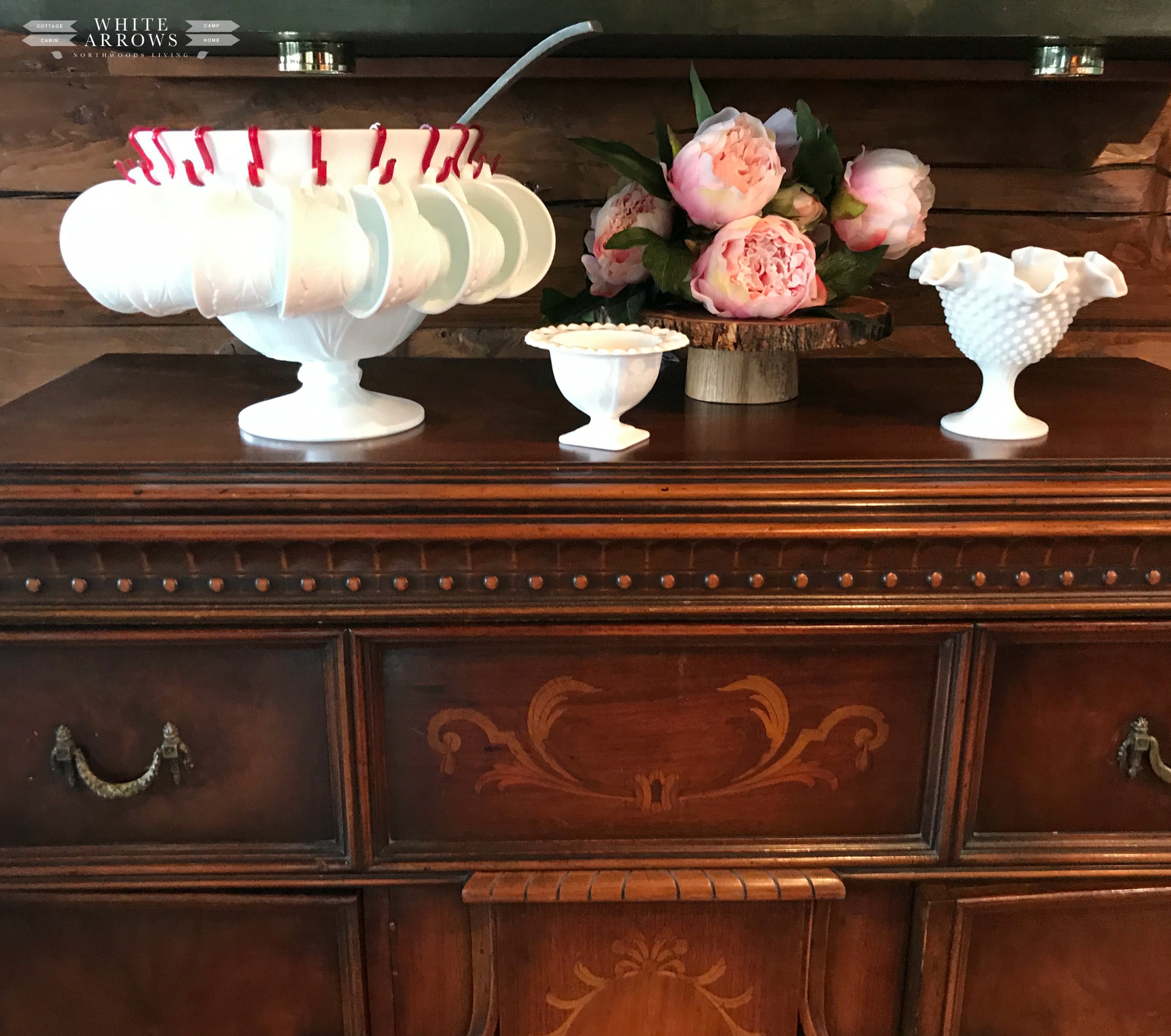 If you are wanting to learn more about identifying and values of your milk glass collection you can find great information on The Spruce website. They share that though the height of milk glass production was 1800-1910, there was a resurgence in the 1940s and 50s and this is where most collectibles found today came from.
This little milk glass dish I use for so many things. I've had it hold my beer bottle opener collection on our bar, I've used it as a candy dish on the coffee table, and I used it this spring to hold a candle on top of a stack of Scouting books.

I'm so glad you came to visit! Six more blogs will share tomorrow starting with Panoply. You won't want to miss her post and my other talented Vintage Easter Joy blogging friends. See bottom of this post for complete list and links.
More Spring Decor Inspiration from White Arrows Home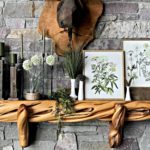 Styling a Spring Mantel – Botanical Inspiration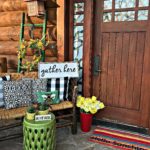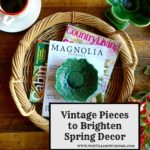 Vintage Pieces to Brighten Spring Decor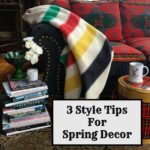 I'll be excited to share more inspiration with you each day on:
Instagram ~ Pinterest ~ Twitter ~ Facebook