My main goal in winter decorating is to have spaces that make our family and guests feel welcome instantly and want to stay and linger. Here are my tips for how to make gathering spaces cozy, fun and welcoming in winter and always.
(This post may contain affiliate links which won't change your price but will share some commission.)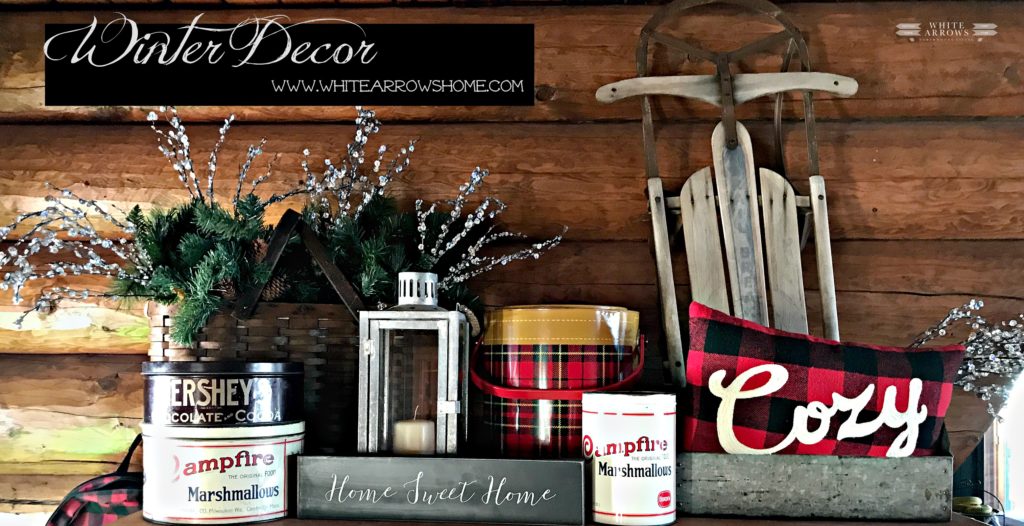 In an earlier post, I shared how I decorated for winter using neutral accents and elements from nature. I also like to tuck in plaids and vintage pieces. The photo above is the top of our cubbies in the entry way. I decorated a winter vignette with my vintage Campfire Marshmallow and Hershey's tins to tie into the Hot Chocolate Bar in the kitchen. I added sprays of evergreen and "snow" to my woven basket and tucked in a vintage sled and Scotch Cooler.
White Arrows Home Tips to Help Guests Linger
comfy places to sit, interesting decor vignettes, vintage conversation pieces, offer snacks and beverages, have games ready to play
We spend most of our time when indoors during the winter in our Great Room or our Basement family room.
Games in the Great Room
Gather for a game of checkers, chess or cards in our cabin Great Room near the roaring fire.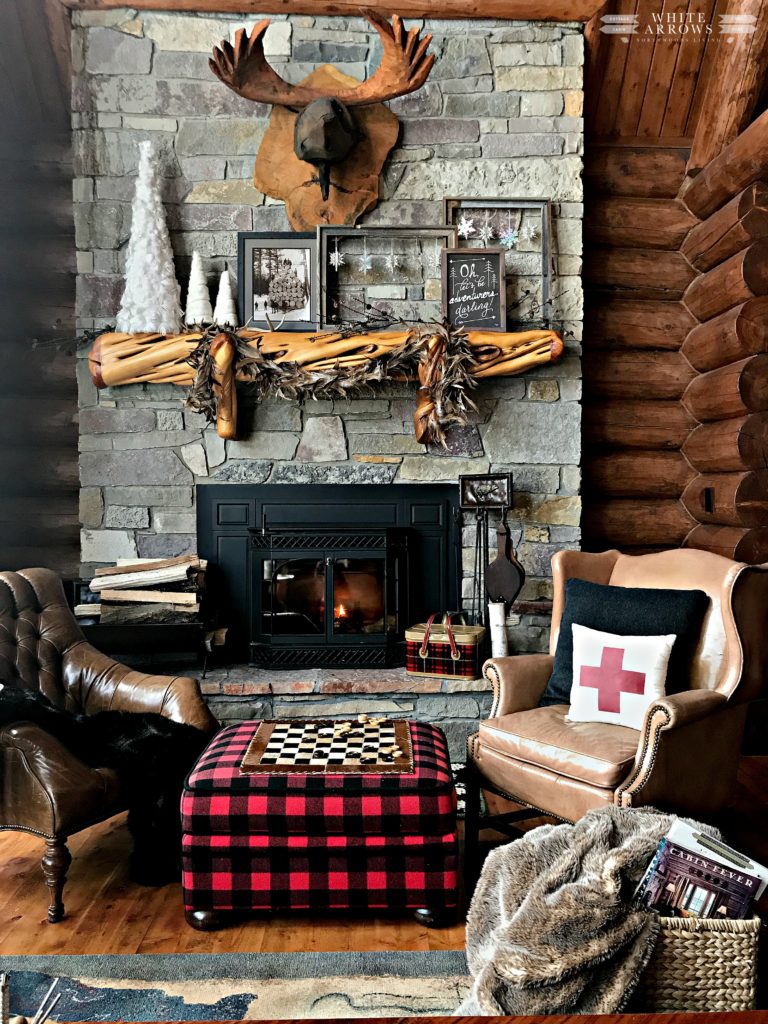 In the Great Room I added a Swiss Cross pillow, and our buffalo plaid ottoman to give a pop of color. A plaid tin picnic basket holds all our fireplace small tools.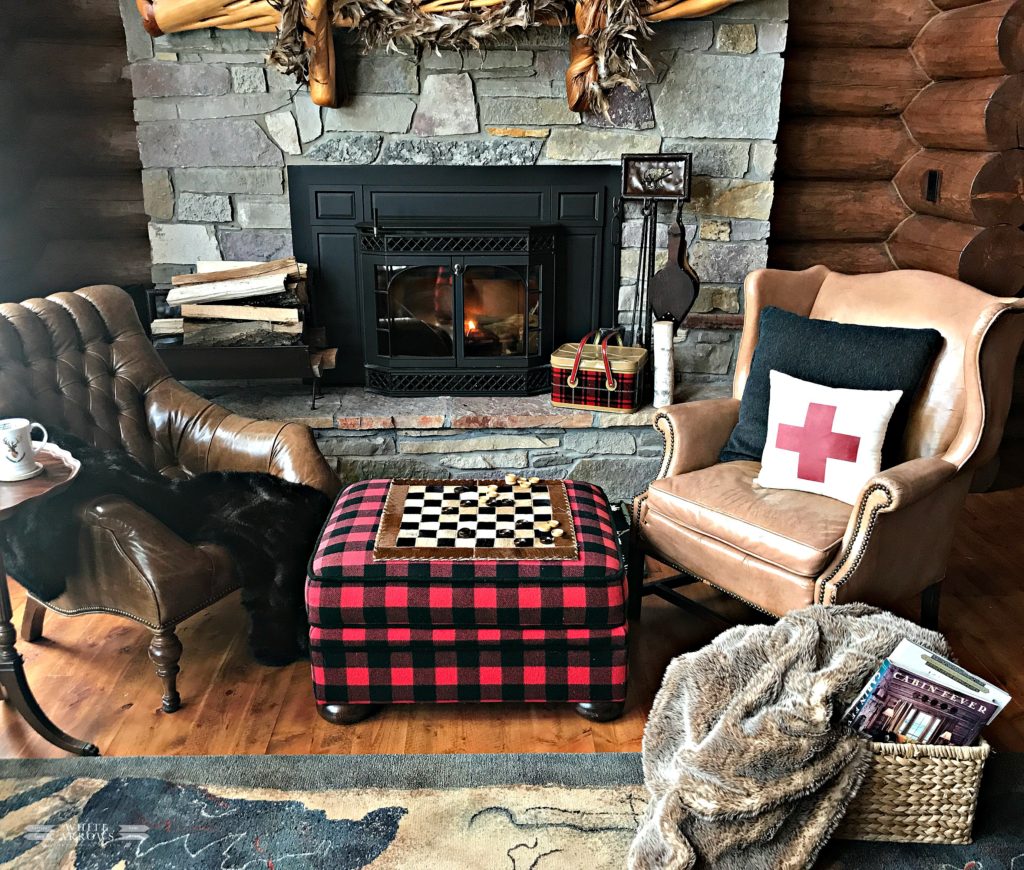 Fur throws are in reach to wrap up in during a game of checkers.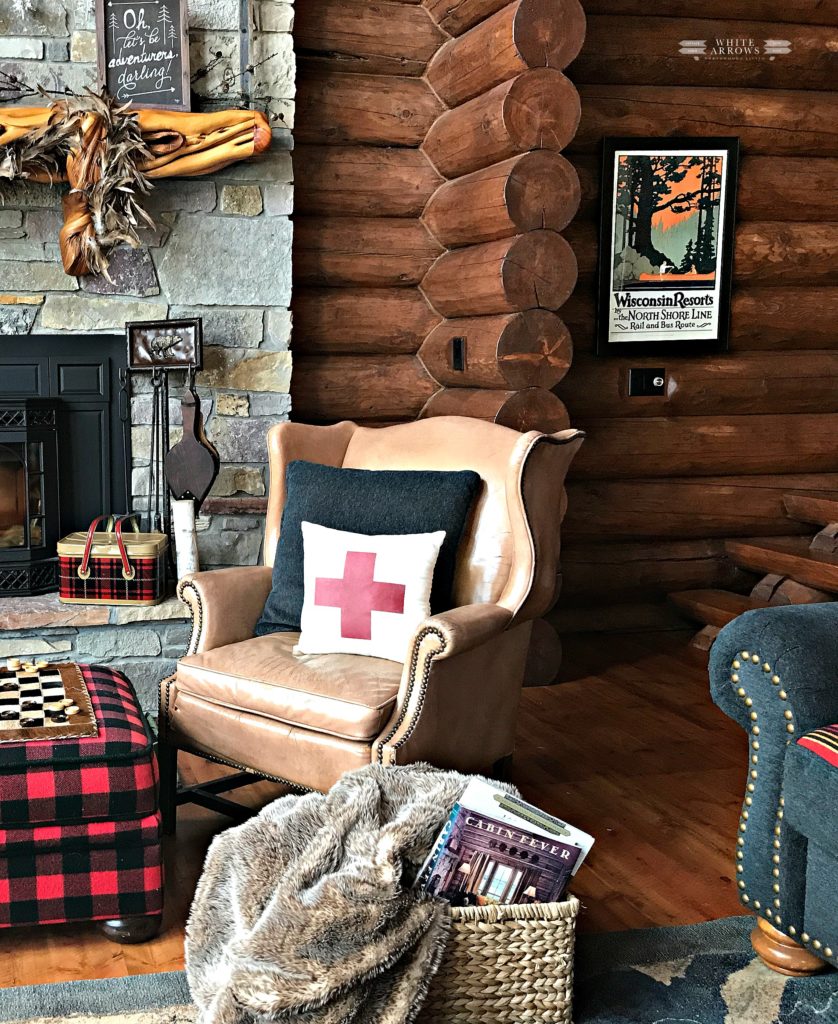 An antler table has a game table ready for a game of chess. A vintage pair of skis and a sign from Vintage Cabin Signs hangs above.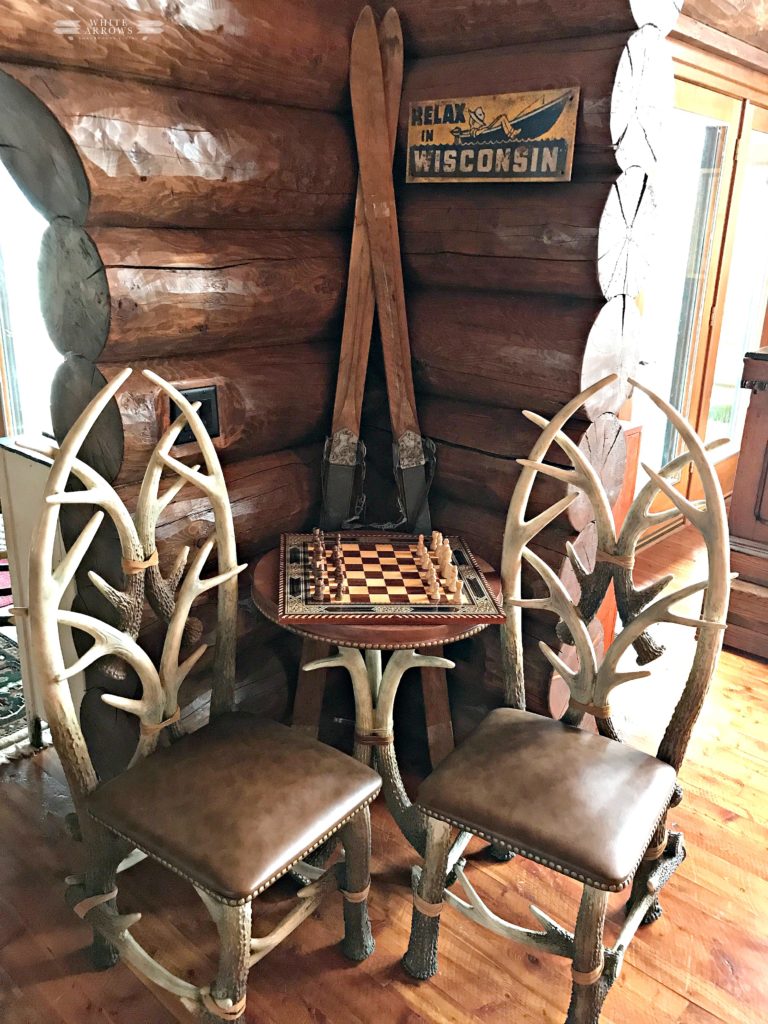 The cozy corner of our leather sectional from Roughing It In Style is the perfect place to curl up for a card game.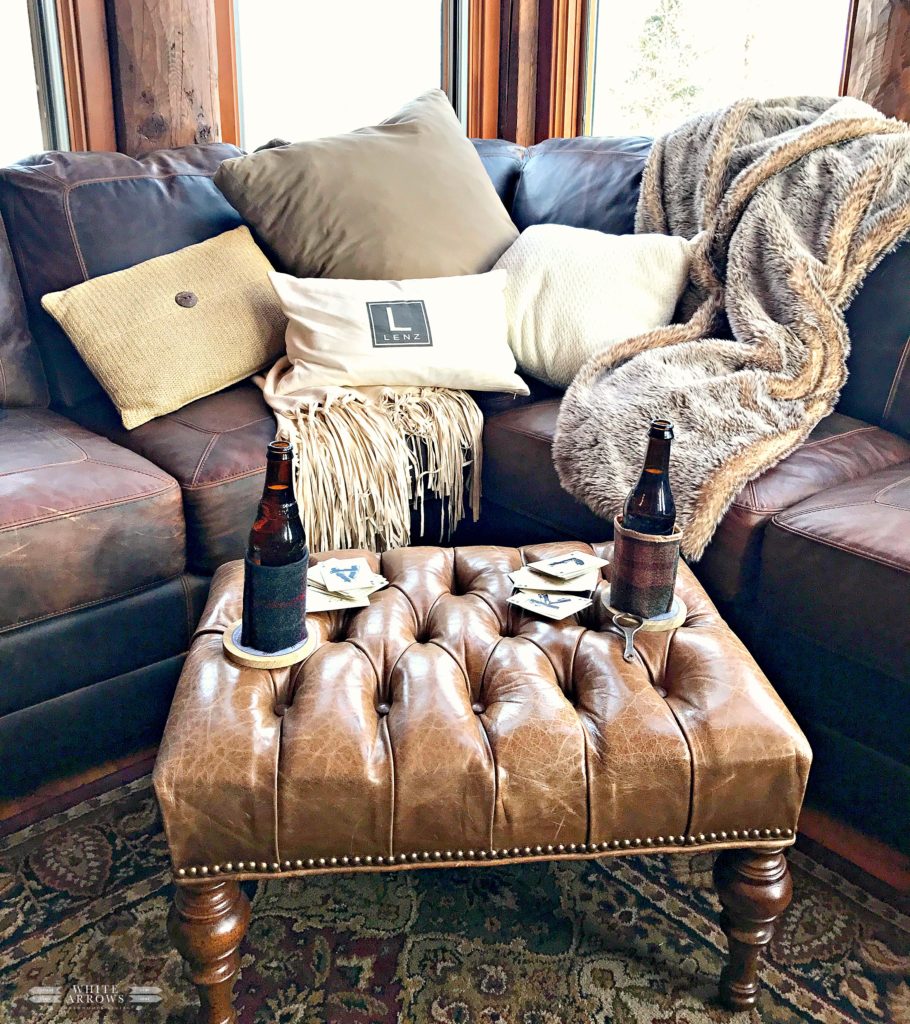 The view of the frozen lake makes the perfect backdrop to the warmth and welcoming space inside where piles of pillows and blankets in many textures add cozy. See ideas for adding cozy here.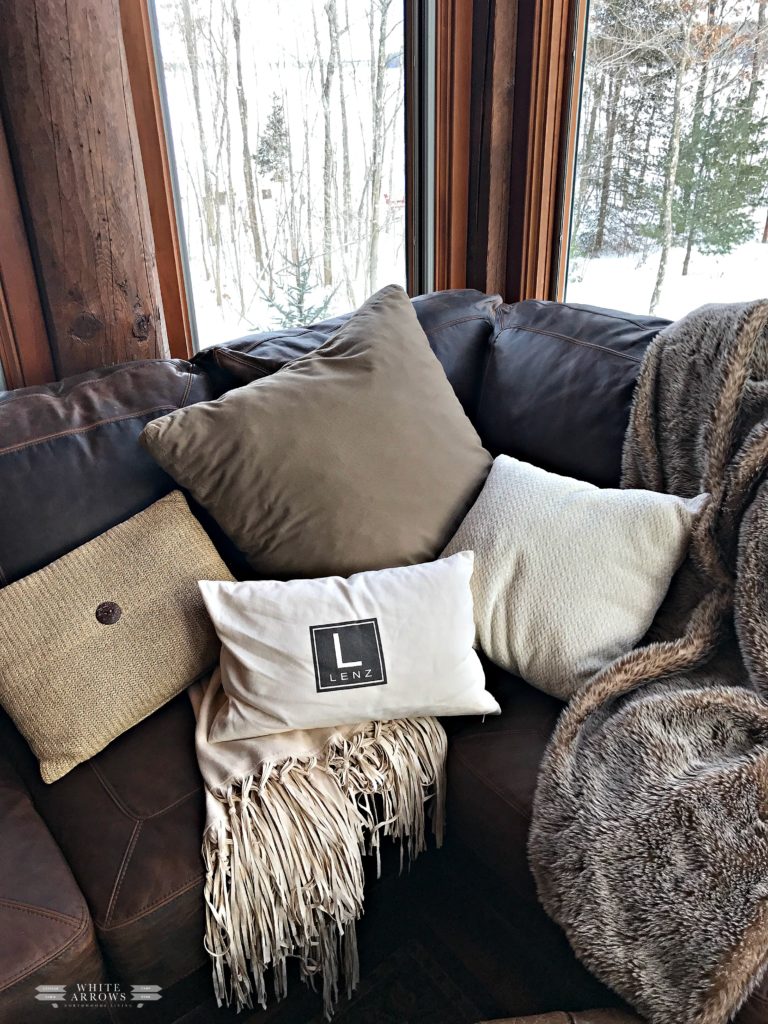 These rustic cards were a find years ago in the Target Dollar Spot! If I could only go back in time and buy them by the bunches!! Wool plaid koozies from Stormy Kromer keep beverages cool.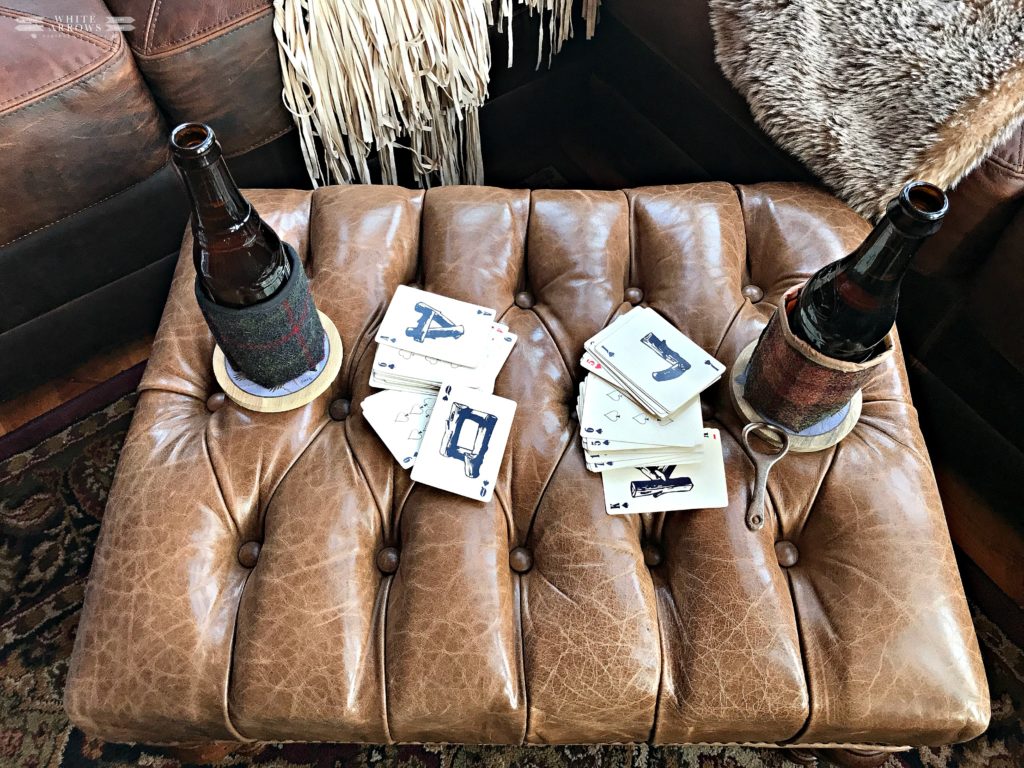 I collect old bottle openers. They come in so many different shapes and sizes and can often be found for under $5.
Basement
Our basement family room is where we watch movies or football during the fall and winter. To see some our favorite family lake movies see this post.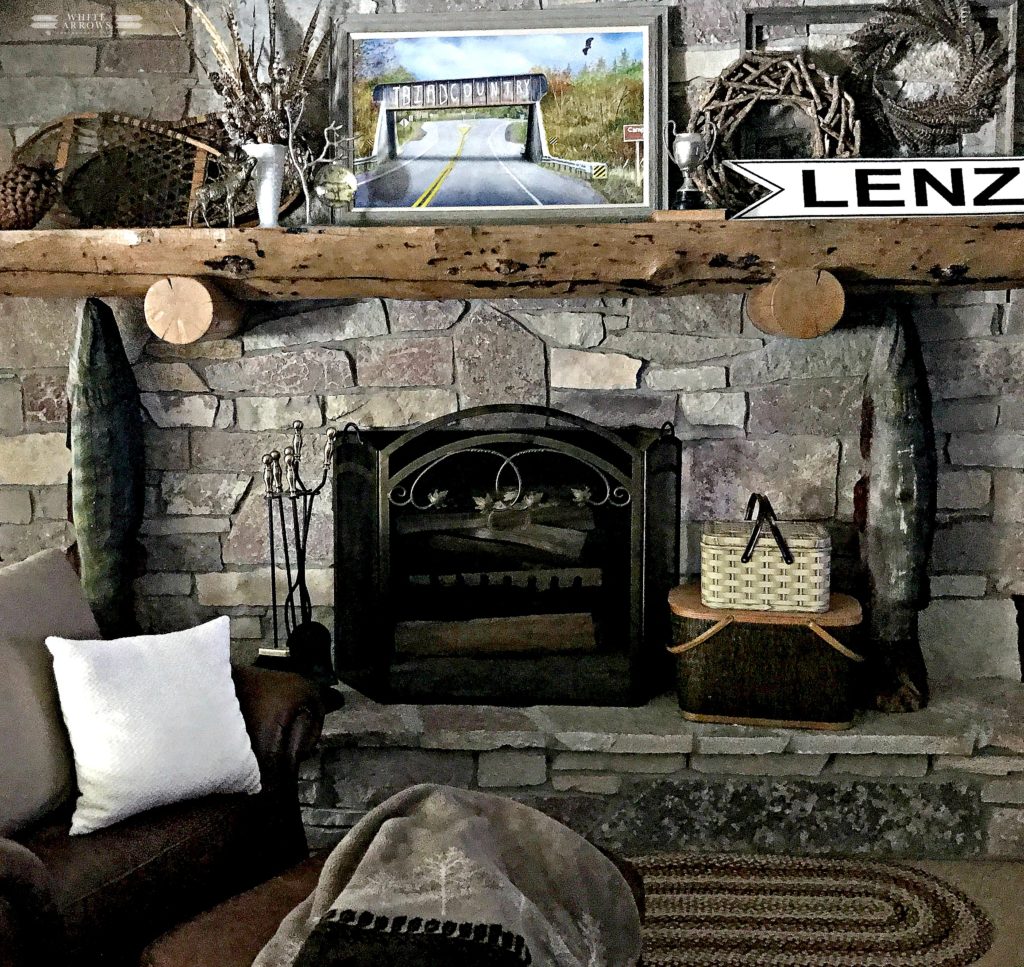 I decided to keep the neutral theme from the Great Room on the basement mantel as well. I used another open barn wood frame to hang my pheasant wreath. I layered our White Arrow Sign and stick wreath. A added a stack of vintage picnic baskets in neutral browns and creams.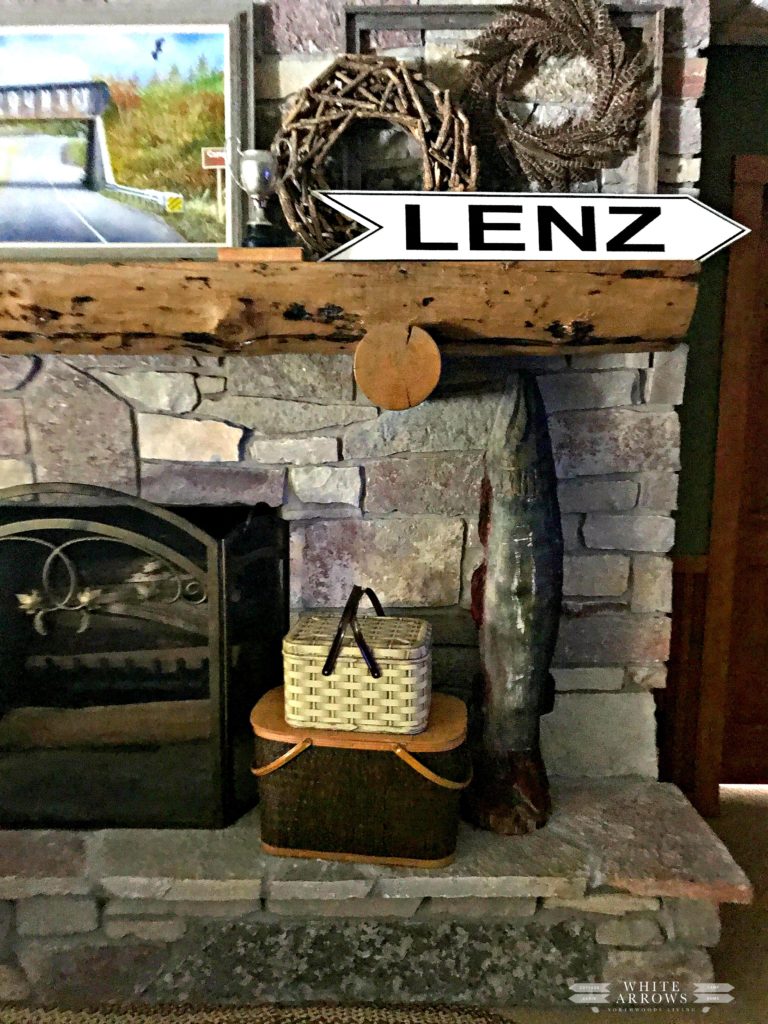 Our TBird Country sign is special for those that live or travel to Minocqua. The trestle bridge was recently taken down to add a new taller stone bridge by the Highway Department. The old graffitied bridge had been a symbol for a long time signaling your arrival in the vacationland of Minocqua and the Lakeland area of the Northwoods. It was the moment your body relaxed and you said. "We have Arrived!"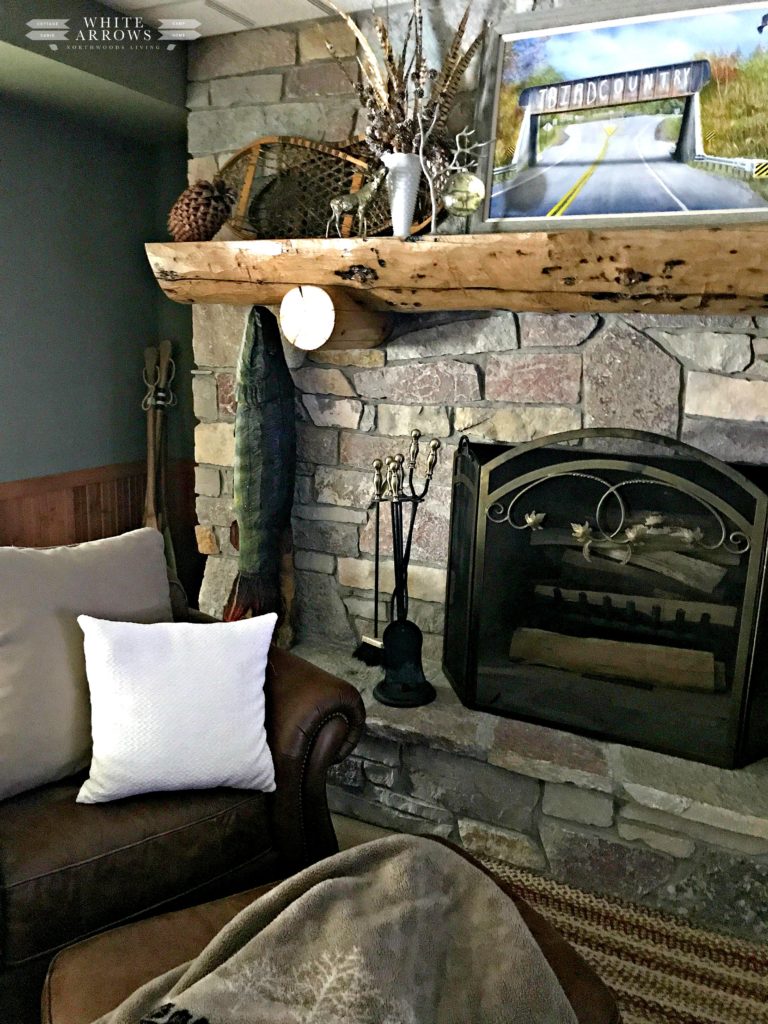 (This post may contain affiliate links which won't change your price but will share some commission.)
You can see more of our basement space is this post.
Get The Look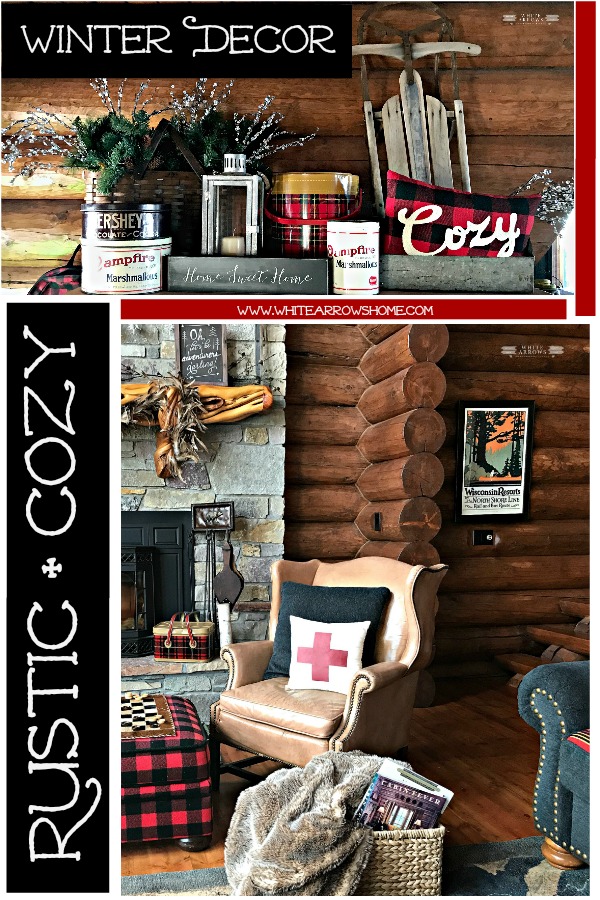 I'll be excited to share more inspiration with you each day on:
Instagram ~ Pinterest ~ Twitter ~ Facebook