I'm so excited to be joining my friend Carol of Bluesky at Home for her monthly blog hop, Celebrate the Holiday.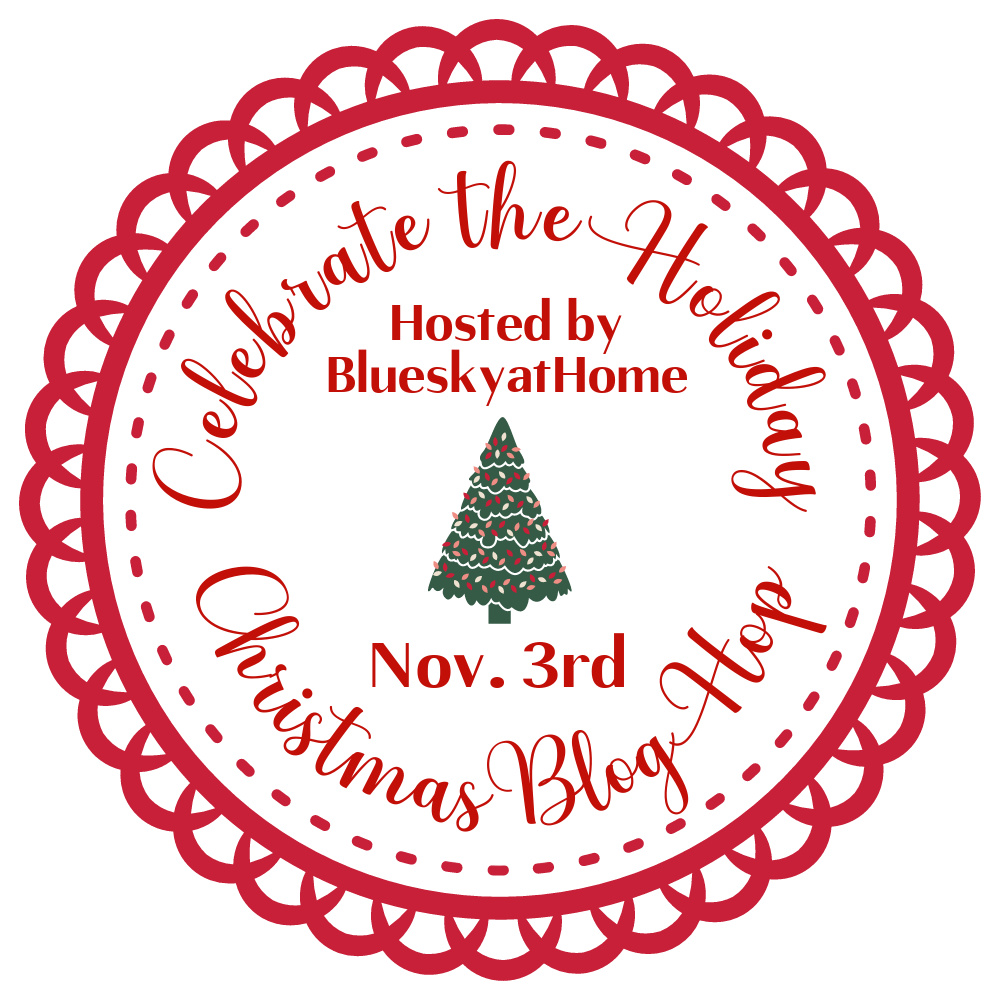 If you are coming over from Saved from Salvaged didn't you love her beautiful Hygge Christmas Wreath! She is so creative and talented!
Now welcome to our lakeside log cabin home in The Northwoods of Wisconsin where the Holiday season looks like it's straight out of a Hallmark movie!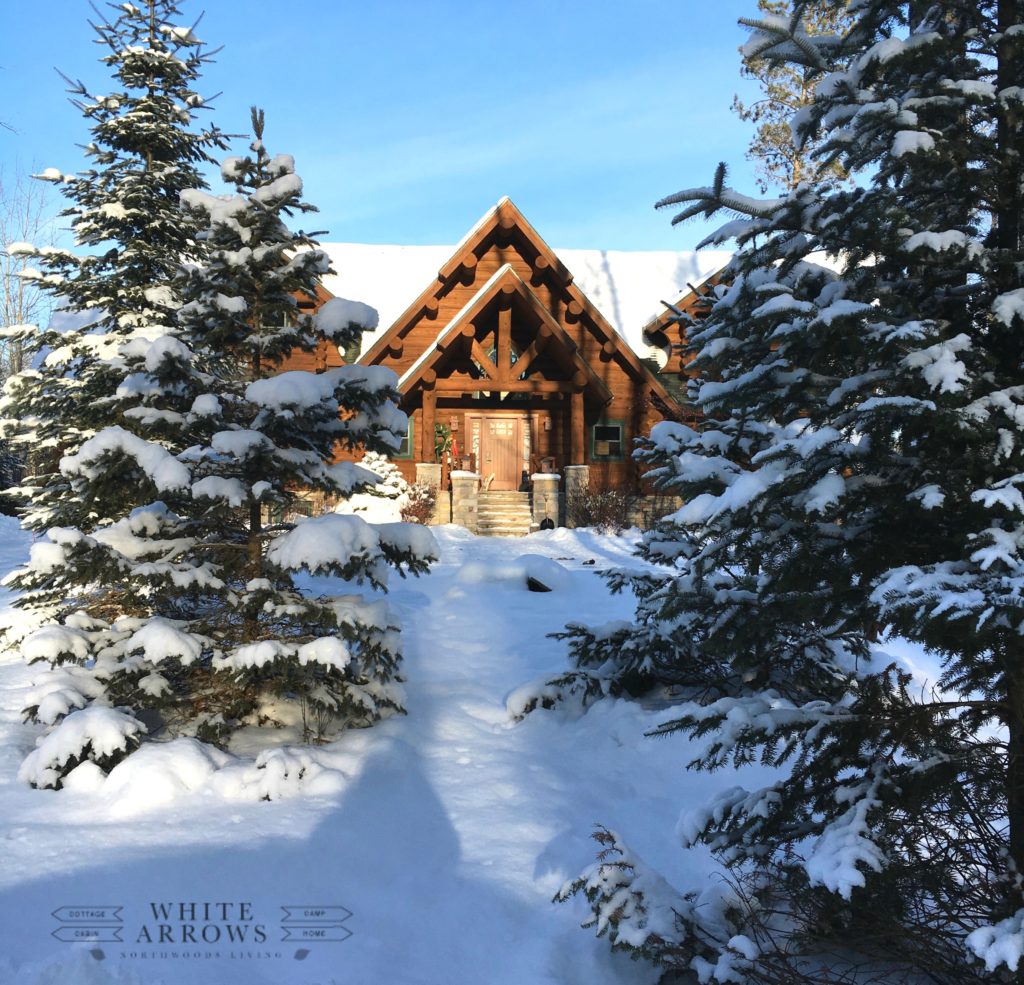 The Holiday season is such a special time for so many reasons and as my kids get older though I'm nostalgic for the past years when they were littler, I am treasuring these current days as well.
I'm the mother of five, three that are out of the house either in the workforce or college and two still at home.
It's a big shift for our busy household and for this momma to have my kiddos only home all together for a few days rather than always.
But, we adjust and add in new traditions or tweak the old to fit where we are now, to deepen the focus and understanding of what we celebrate as we all continue to learn and grow in our faith.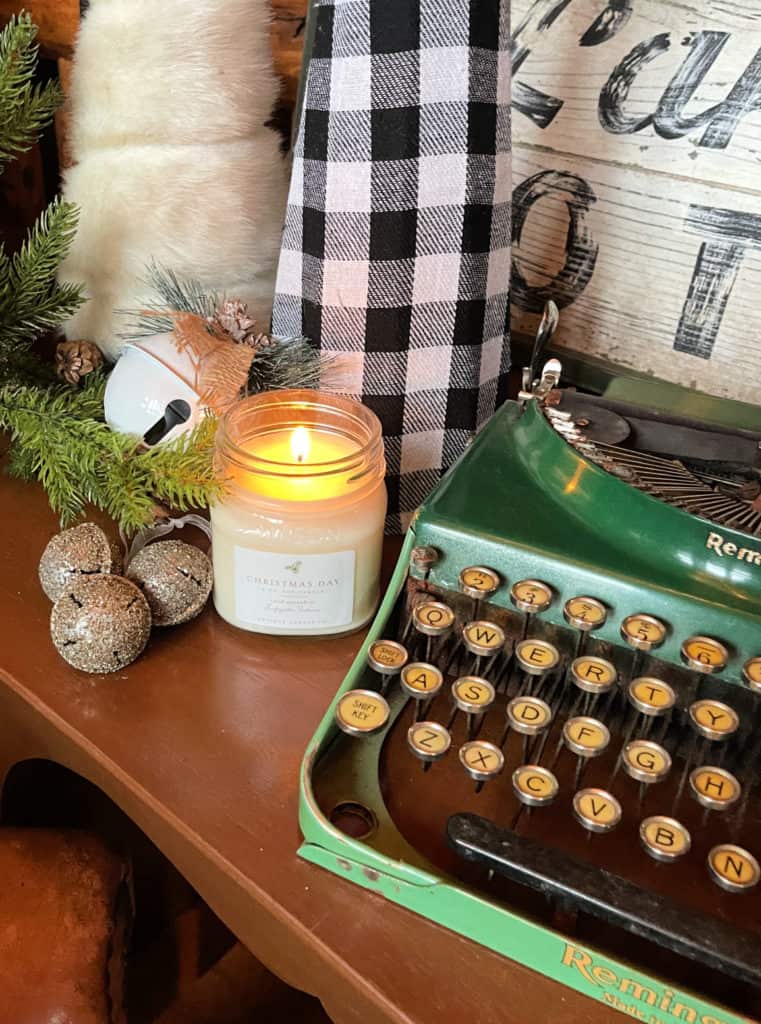 Here are 16 of the things currently on my heart and mind as I plan for the upcoming Advent Season to make it a special year in our memories and our faith journey moving from one liturgical season to the next.
Advent Reading
Probably my favorite part of Advent now is reading through a book that helps guide me through the Holiday keeping my focus on The Reason for the Season. The ages that my children are now, they are enjoying doing the readings too.
Last year, I started the tradition of gifting them an Advent study book over the Thanksgiving Holiday. I wrap the books up and then pull my kids together to gift them.
Reading the same books throughout The Season is a special way to have conversations with deep meaning sharing what we read or thought about along the way.
Last year we read the Advent Books from She Reads Truth, which publishes a He Reads Truth version of the book for men too. So they are perfect for my daughters and my sons.
Shhh! Don't tell them, but they are getting the 2022 books from She Reads Truth this year too.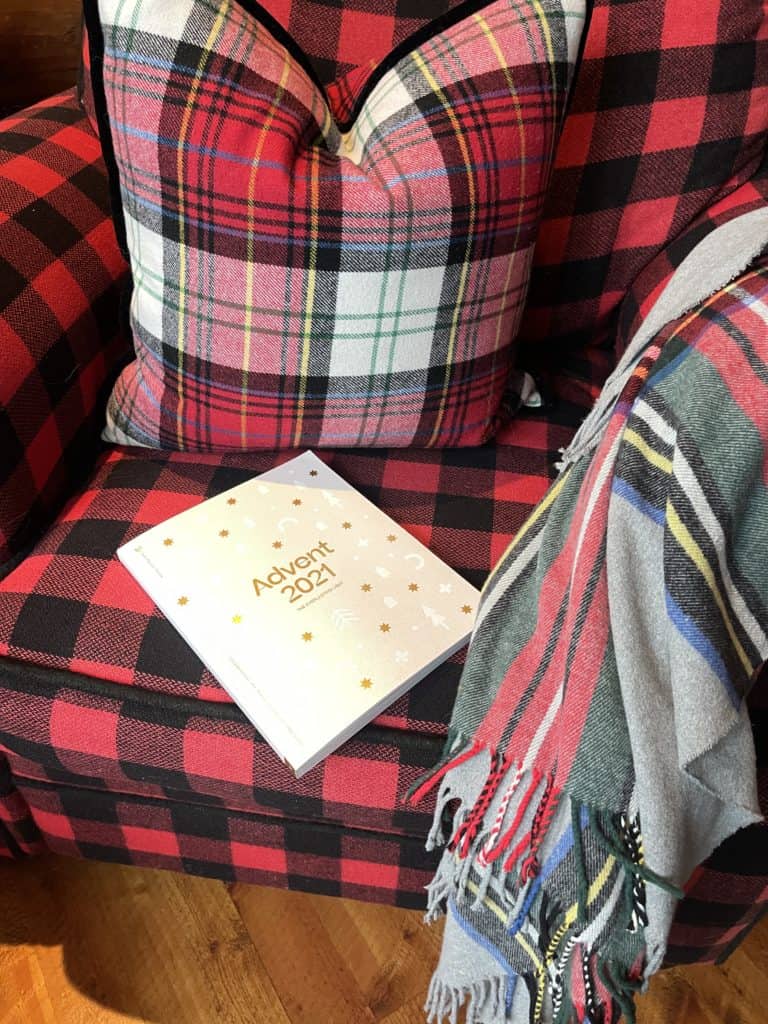 I'm also excited to read through this beautiful Advent book by Ruth Chou Simons, Emmanuel.
Feast of Seven Fishes
Last year I started a new tradition that I had been reading about, The Feast of Seven Fishes.
My family loved it and it's a tradition that will stay. For our family we won't be doing it on a specific day because it will be whenever the most of us can be together.
It's a night to pull out the good stuff. The fine linen, crystal and silver.
An Italian family tradition, usually celebrated on Christmas Eve, we have adapted it into our family for an evening when we are all together as a family during the season.
Our menu:
Shrimp Cocktail
Crab Dip
Calamari
Lobster Bisque
Scallops
Grilled Salmon
Mussles
Here's a link to some amazing recipe options. You can be creative and add in some family favorites or use the meal to try something more exotic.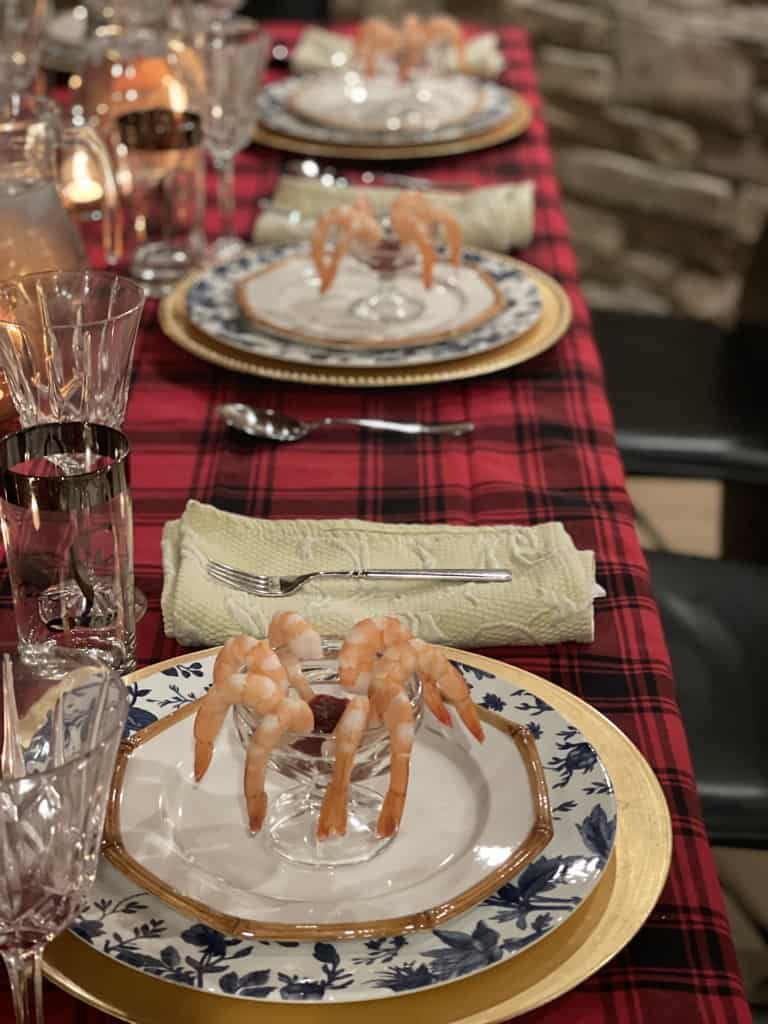 Nativity Books
Since my children were little I have loved reading Christmas books to them and the story of Jesus' birth.
Pulling these books out each year even as they get older, we still stop to read them often throughout the season.
It's amazing the way God speaks to us through His Word. We can read the same story or passages often and get something new out of it every time!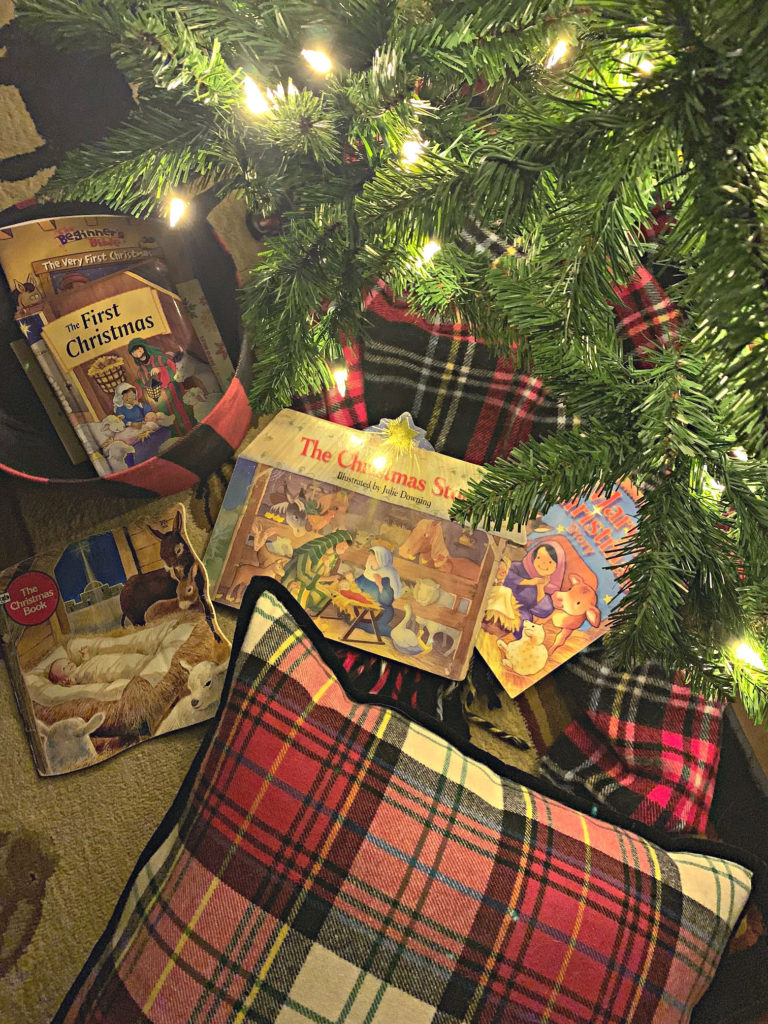 A New Christmas Ornament
Each Christmas, the night we trim the family tree I gift each of my kids a new ornament. It's usually something to represent their activities, accomplishments or interests from the past year.
It's so fun for me to choose a special ornament out for each of them. Then I stick them in a gift bag with tissue and have them waiting to share when we all come together to decorate this special tree.
My favorite part is watching them pull their ornaments out of the box and reminisce about when they made the ornament in school or what year they got the ornament. My heart fills up with the memories of the past and the new ones we are creating in this special tradition.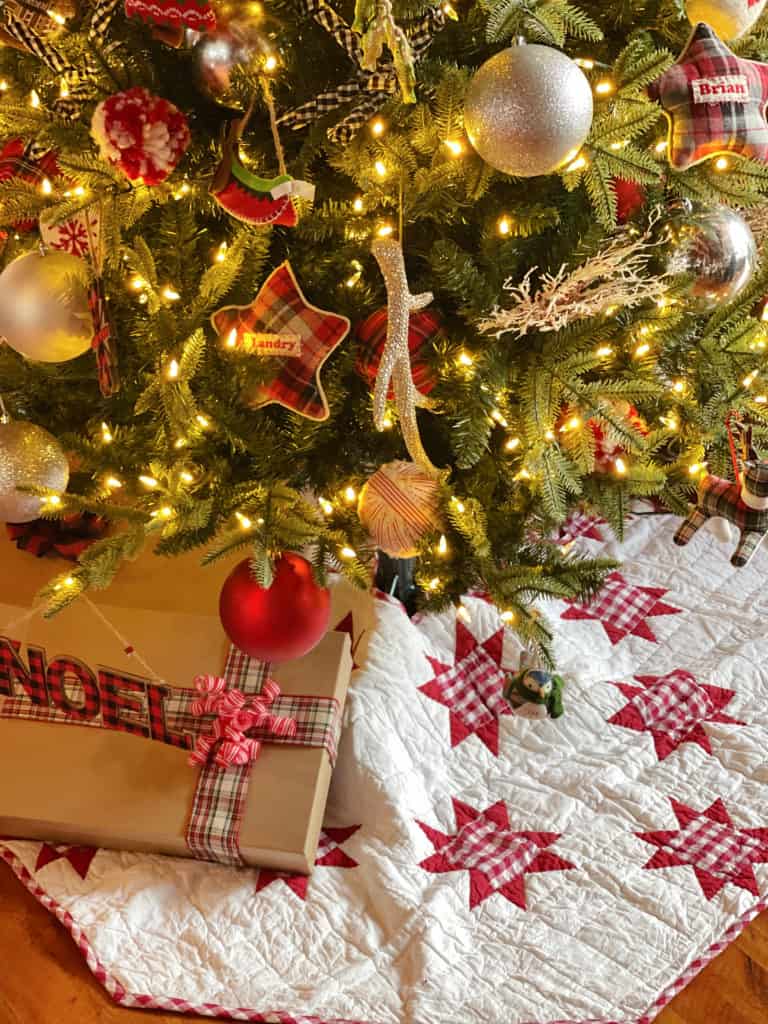 Baking
My kids' favorite Christmas baking is gingerbread. They love to help make the dough, roll it out, use favorite cutters and decorate them.
The cute Santa cookie jar was a wedding gift to Brian and I from one of my life long friends from college.
One of my wedding showers had a monthly theme so everyone got a month and had to gift something I would use in that month. It was a cute idea and I got some unique gifts. Melinda got December.
I can sometimes get overwhelmed with my expectations for baking this time of year and it helps keep me in check to have a specialty cookie that we love to make. If we get more baked, that's great, but if it's just our gingerbread, then we are still happy!
Do you have a signature cookie you love to make or gift?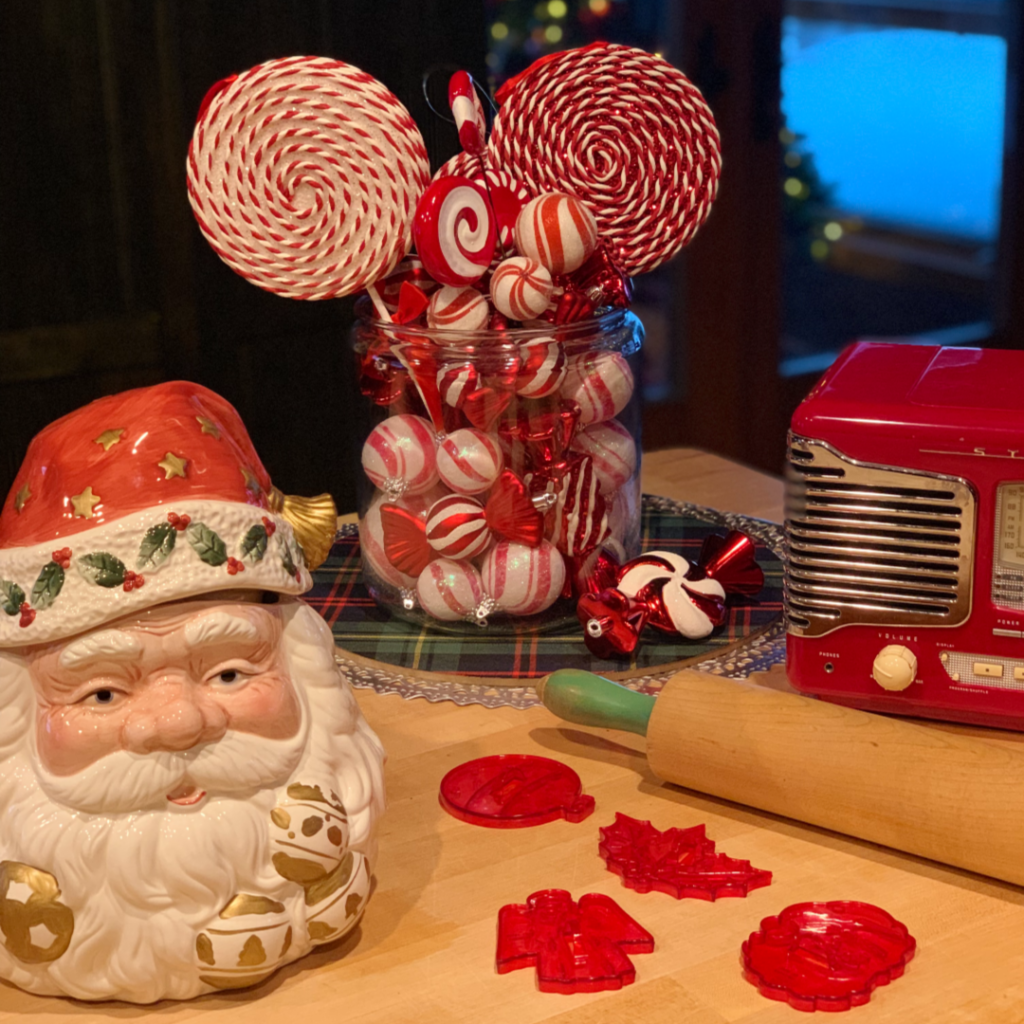 Holiday Dish Set
One of the most special gifts I've ever gotten was from my God Father. As a toddler even, he started gifting me pieces of Spode Christmas Tree each Christmas. By the time I got married, I had a whole collection to entertain with.
There are so many beautiful patterns to pick from to start a collection. You can see some of the ideas IN THIS POST and it set at my table HERE.
It's such a meaningful gift idea. It also makes planning easy when you are making your gift shopping list.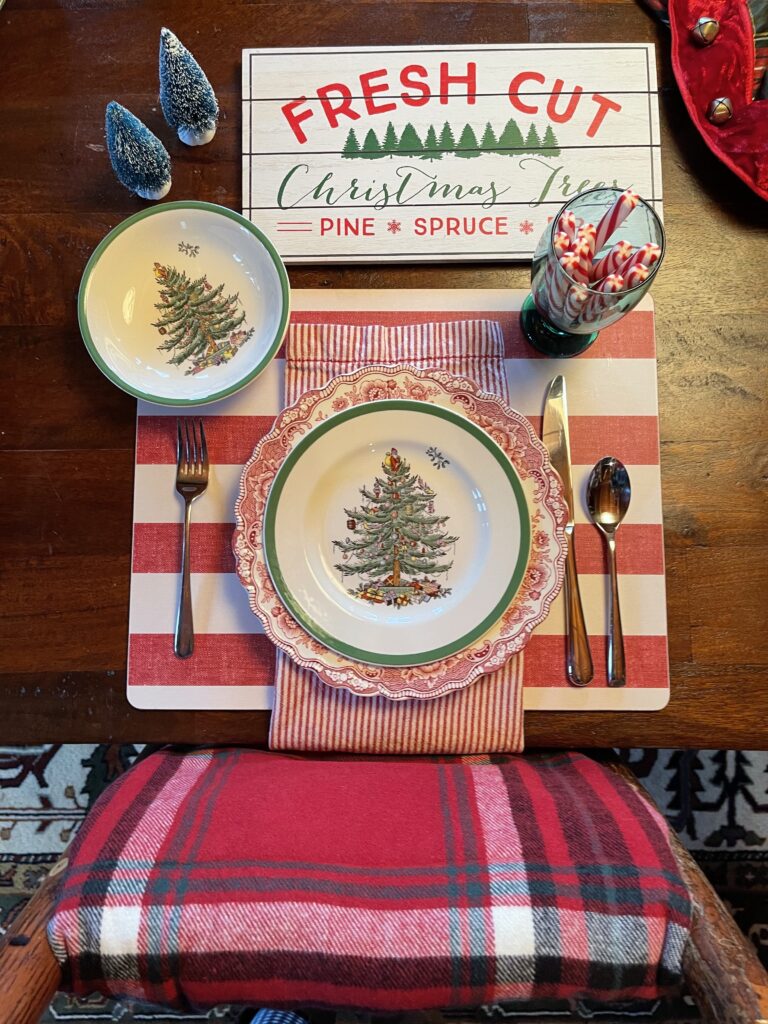 Nativity Scene
One of the first things we pull out of the boxes when we big decorating is our Nativity. This set was a special wedding gift from one of the special women who was a mentor to me when I was in college and starting my career.
My youngest daughter especially, loved to arrange and rearrange it when she was younger.
I didn't care at all! I wanted her engaged in the story of Jesus' birth as hands on as possible.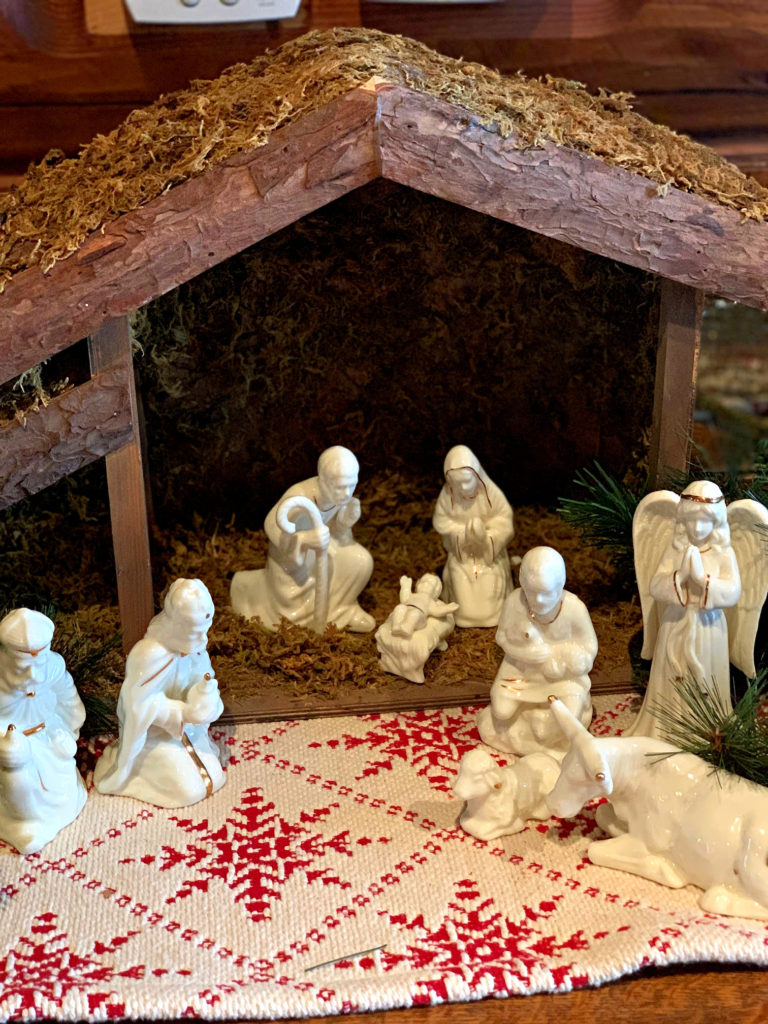 Time to Reflect
I don't like to over schedule myself or my family during the Holidays. We need downtime at home to enjoy the many special things that come with this time of year that can get overrun by busyness.
We love singing along to Christmas music, reading, doing projects together, even just sitting by the fire in the glow of the tree lights.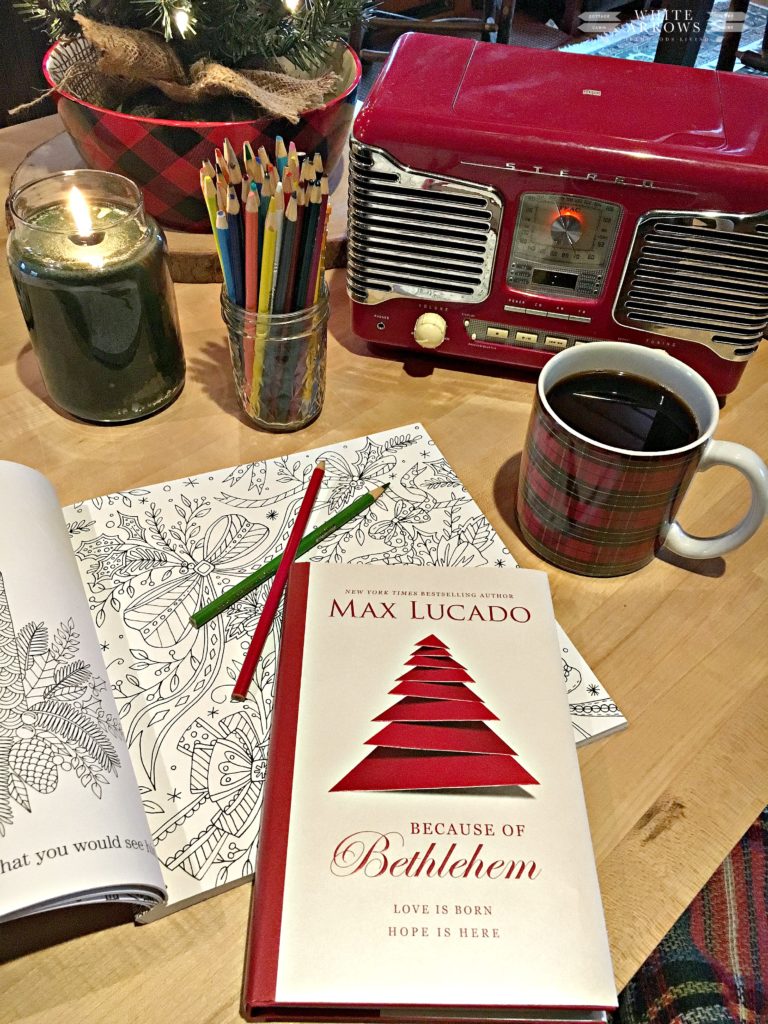 Family Photo
Our family photo each Christmas has so much meaning for us! It's one of the things my kids look most forward too. Along with this group photo came all kinds of silly photos, groups of photos with each of the kids with one another.
Pulling together what we will all wear means another reason to throw conversation in the family group chat. It's so much fun to watch the conversations grow in the chat on our texts keeping us connected.
One of my kids' favorite things to do is throw the funny photos of each other into the chat.
They even have a sibling chat that Brian and I aren't a part of. It's pretty special to hear them say, "we already talked about that."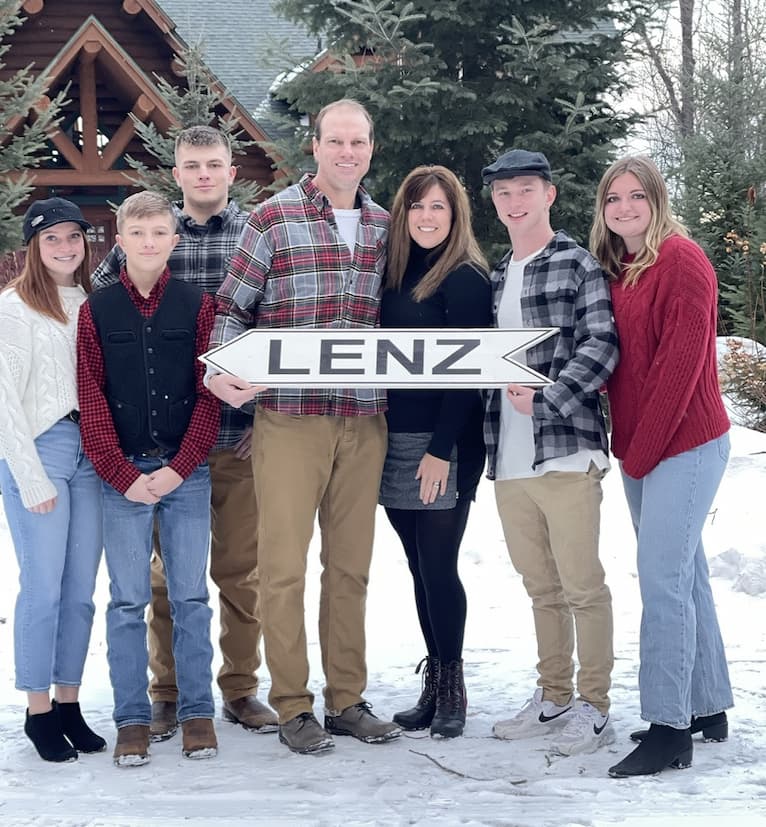 Advent Calendars
There are so many creative and fun ways to countdown the season. Some you can buy, some you can make. Some can be used year after year and some are annual. I have several fun ideas on this Pinterest Board.
We have always done the paper ones with the chocolate behind the doors that our local high school German Club sells.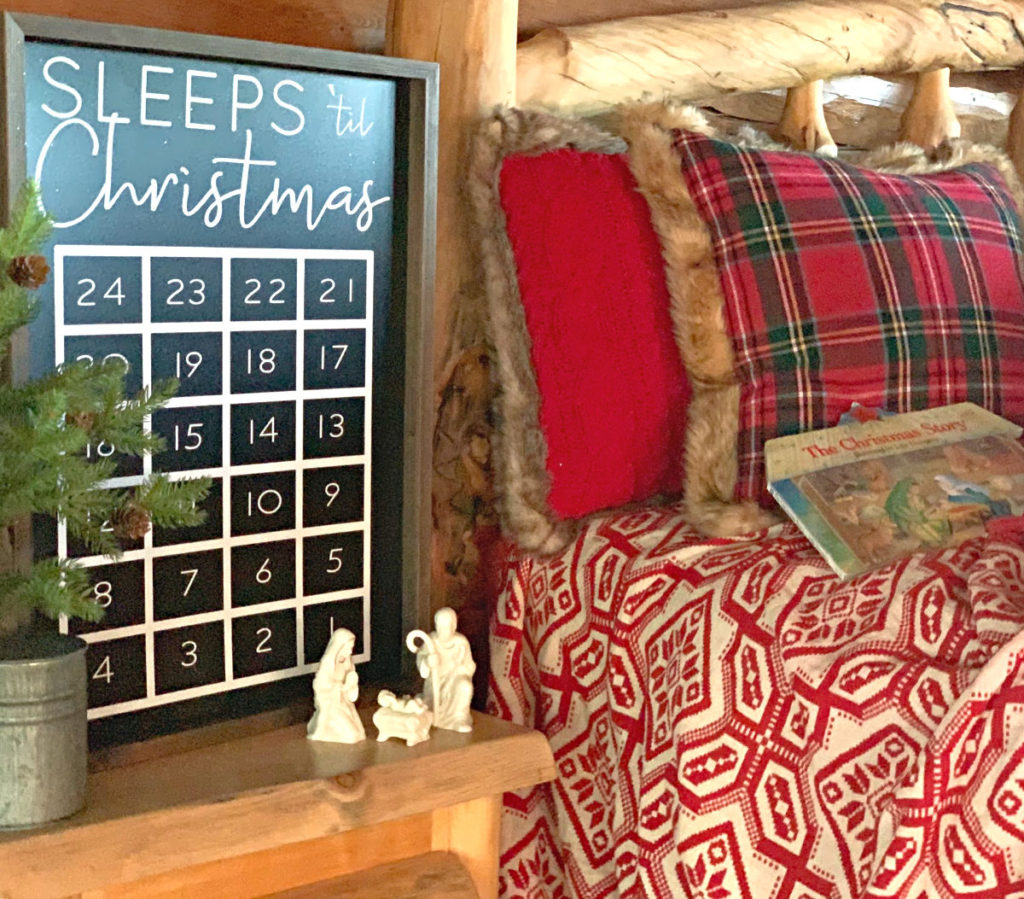 Gifts of the Magi
I love the tradition of gifting three presents on Christmas morning. Each one represents something special for gold, frankincense and myrrh.
One gift is a family heirloom. Another gift is something practical. And the third is something off their wish list.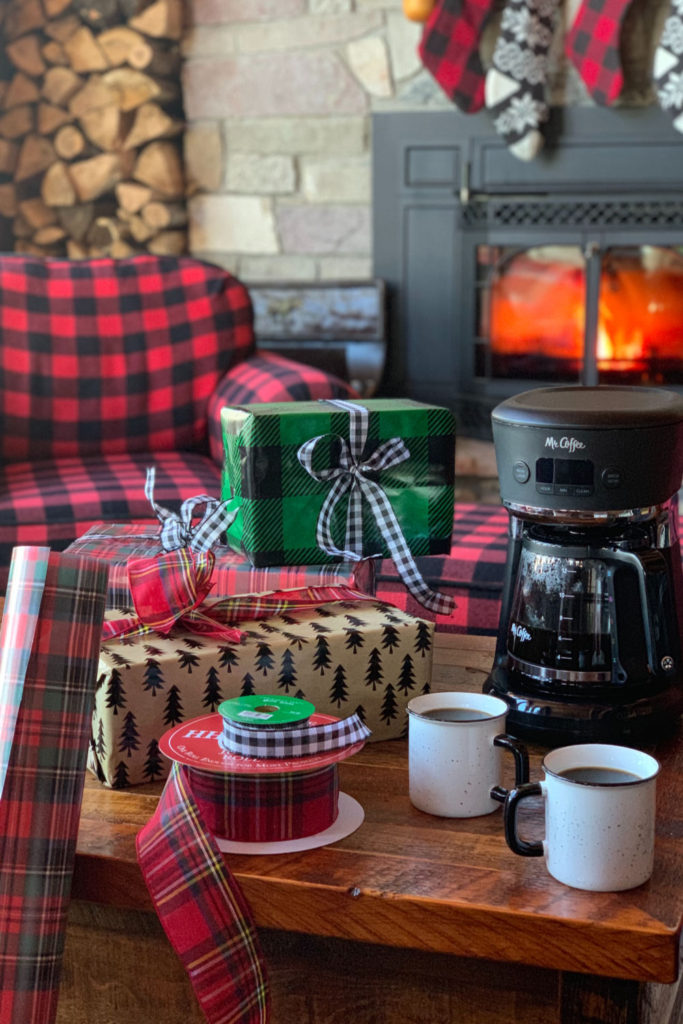 Homemade Gifts
Some of the most special gifts are hand made. The time put into them shows extra love and thoughtfulness. It's also a way to slow down and take time to use your God given gifts to gift others.
Crafting
It's fun to craft alone, with family or friends at the holiday. I'm excited to start a crafting day with my daughters. We will do a few projects and watch Hallmark movies together.
The crafts can be added into decor or given as gifts.
These candles were a quick, easy craft just wrapping battery operated candles in plaid fabrics secured with hot glue.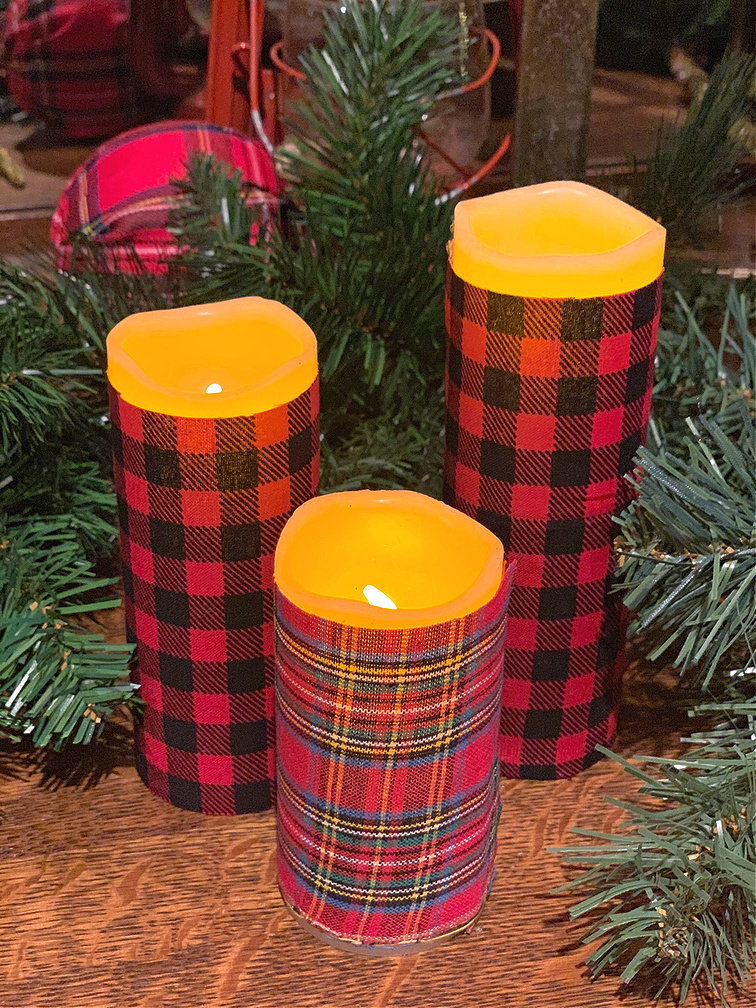 Stockings
I always loved that my grandparents just did stockings with each other for their gifts.
There are ways to theme what's in the stockings or add in some of the same things each year like new toothbrushes!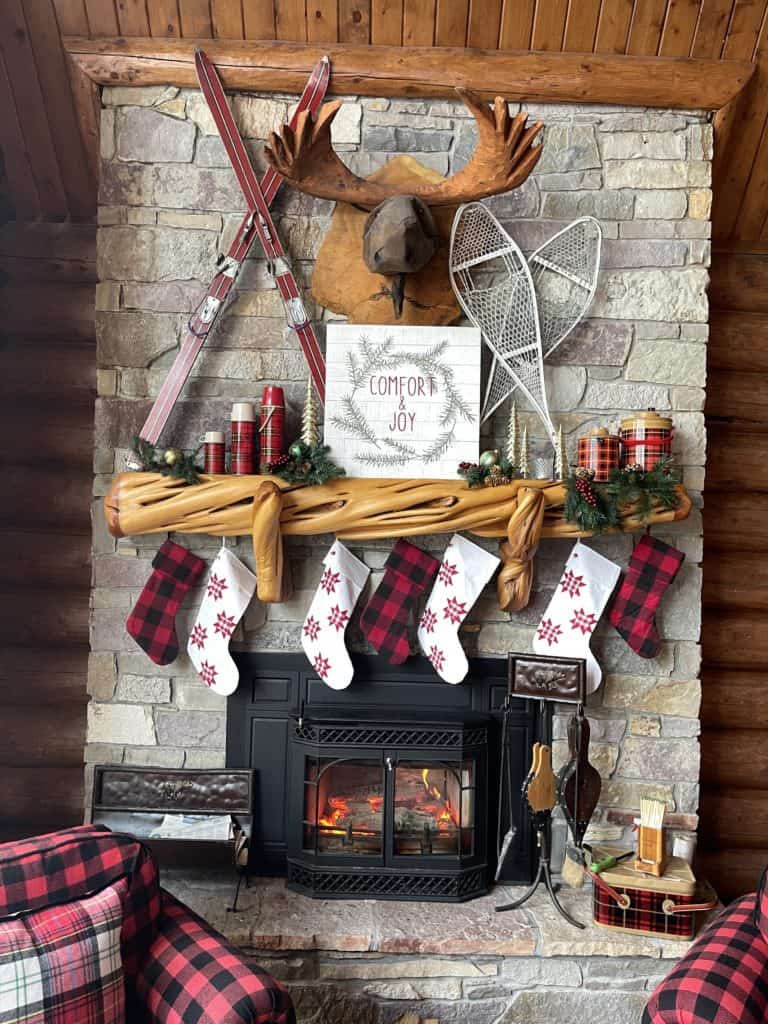 Advent Wreath
I'm looking for a new way to do our Advent wreath this year. One beautiful way I saw was from my friend Kelly of The Tattered Pew.
Follow along to see what I end up deciding on.
Whenever I'm working through an idea I always start with building my Pinterest board and visit my inspiring blogging friends to get ideas.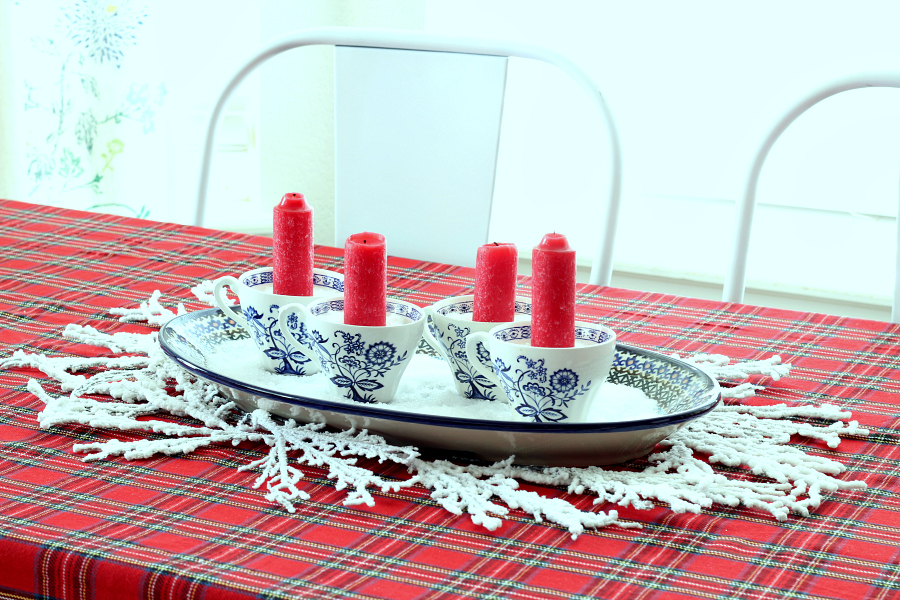 Coming Home
One of the most special traditions to me now is how to welcome my kids home. With the three not living at home this is a special moment when they pull up in the driveway and I want them to instantly feel warmth and welcome with the attention I give to a pretty porch.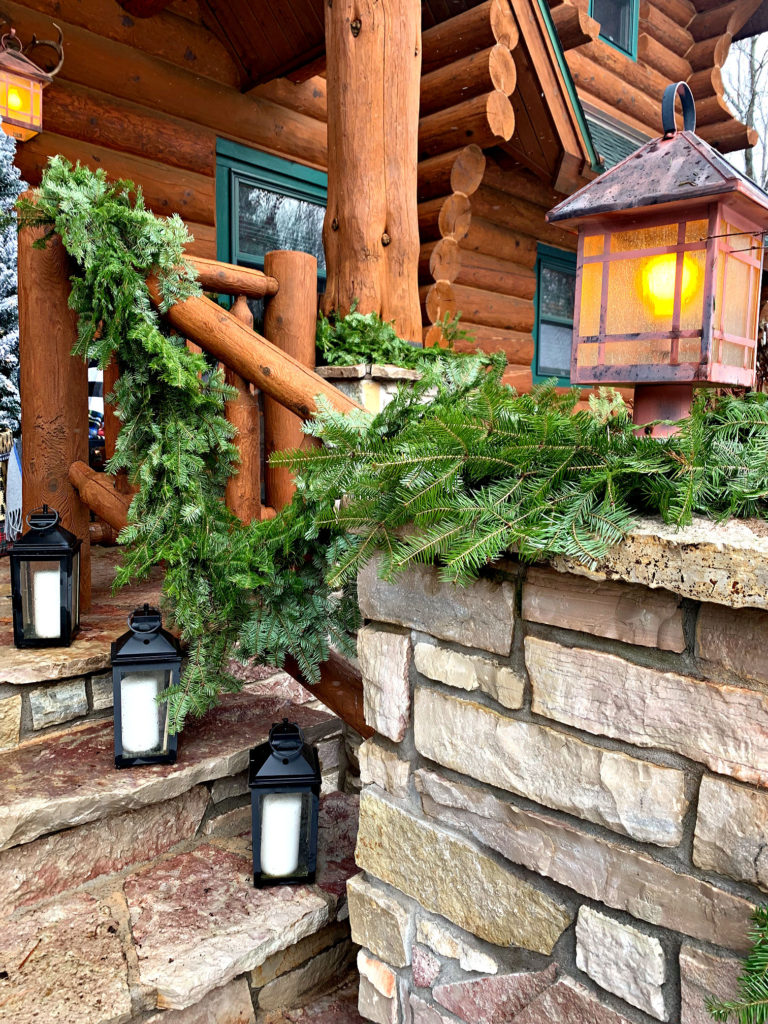 Giving
There are so many amazing ways to give during the Holidays. Giving to the food bank and helping put together meals, add to a hat, mitten and coat drive or .
My kids have always loved gifting from the Angel Tree, packing boxes for Operation Christmas Child and packing up gifts for the World Vision children we sponsor.
Giving to others during the season helps us all to keep our expectations in check.
St. Nicholas Day
Over the years my kids have gotten several special surprises from St. Nick. They would leave their shoes out and they would be filled.
Last year since a few of my kids wouldn't be home for St. Nick and they were getting older I decided a fun way to tweak the tradition. Rather than fill their shoes, I'm replacing their shoes with a new pair. This way I can send my older kids a direct package to open where they live.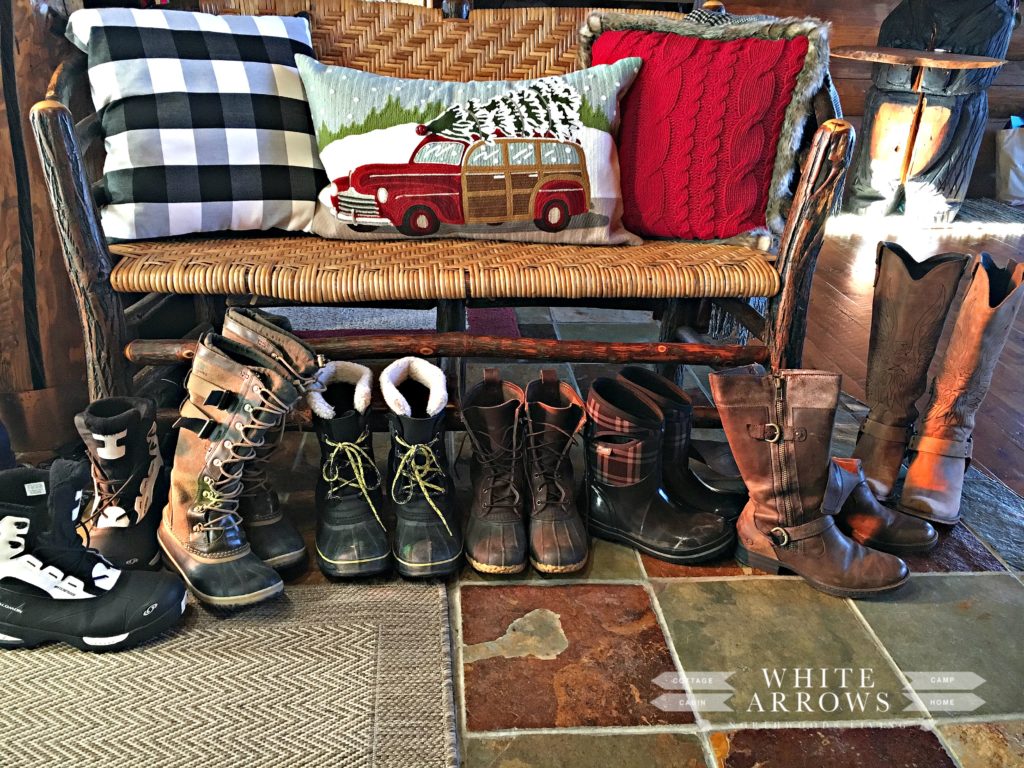 Thanks so much for coming to visit! I hope you've found:
inspiration and encouragement for more direction in the planning of your Holiday.
direction toward meaningful ways to keep Christ the center of your celebration.
ways to connect with your family in deeper ways.
ways to build memories that will connect you together for years to come.
Next up you are heading over to my friend Carol's Texas home. Carol's from my home state where I grew up and I love getting glimpses of home from her blog Bluesky at Home – She's sharing a funFestive Christmas Home Tour that will inspire you!
Take the Tour