A visit to Magnolia's Spring at the Silos offered a special rooftop picnic lunch opportunity and an artisan market full of treasures.
A wonderful way to connect with a friend is to go on an adventure together. Take a trip near or far. It could just be a day long jaunt to local antique shops or to explore a nearby community you've always wanted to experience.
Or plan a vacation further away. Maybe where the only goal is to relax at a beach. Maybe it's Europe and a spot you've always had on your bucket list. Or to a women's retreat to learn something new.
When one of my best girlfriends asked if I wanted to go to Waco, Texas for Spring at the Silos, I said a quick yes! The number one reason is she lives a state away in Iowa so I like any excuse I get to see her.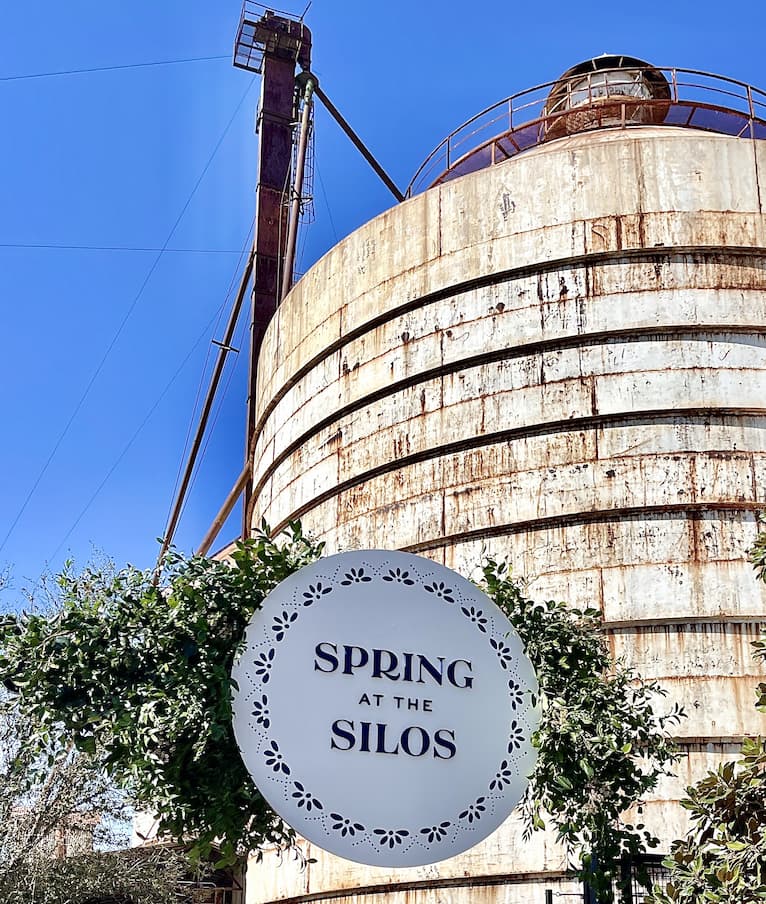 Texas is also my home state and a trip to Waco means we can stop along the way in my hometown of Waxahachie. (See our stop in 'Hatchie in Part One of this series HERE.) I also hadn't been to Waco since my brother graduated from Baylor almost 20 years ago, that was pre Magnolia. So it would be my first time to visit The Silos.
(Affiliate links are used for your convenience. Read my full disclosure here.)
Catch up on the rest of my Magnolia Spring at the Silos Adventure. There was so much to share I wrote it in three separate posts.
Spring at the Silos
We had a beautiful sunny day to explore the Magnolia grounds, enjoy the ticketed Rooftop Picnic lunch event and enjoy the special weekend vendors.
Living now way Up North where we have snow falling sometimes until May I was relishing the green and Spring growth everywhere.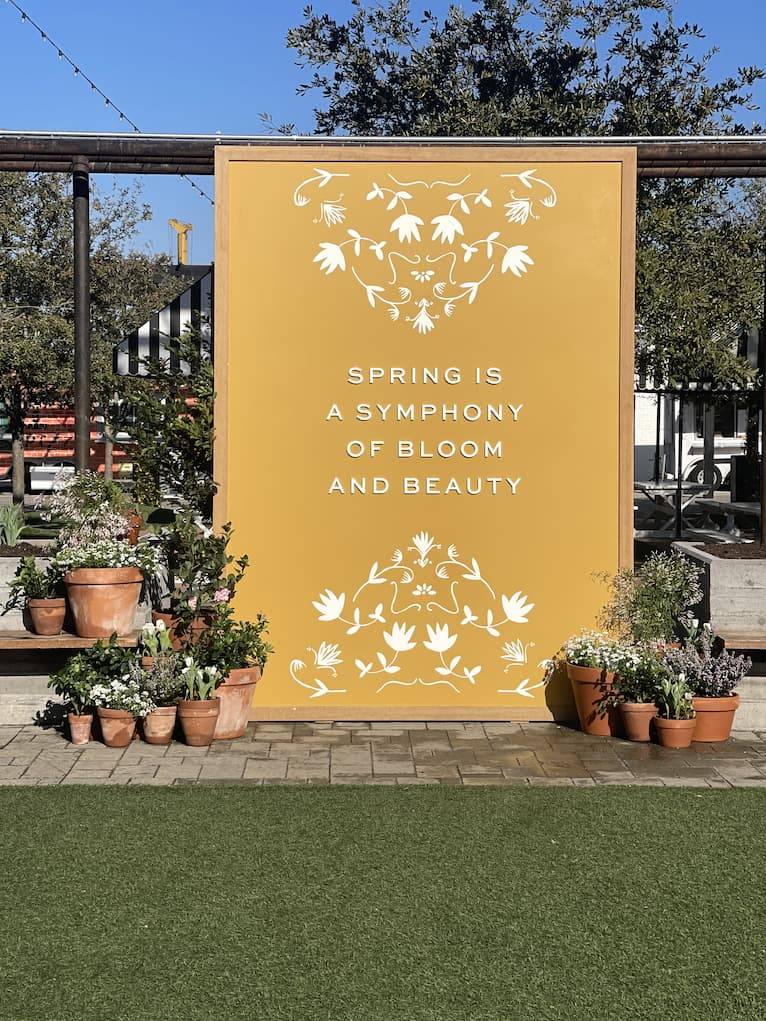 Rooftop Picnic
Spring at the Silos is a special weekend event. The season of Spring, at the Silos, lasts for months, but this special weekend comes once a year.
There's special decorating around, a market full of individual vendors and craftspeople lining the streets in tents and a rooftop picnic lunch.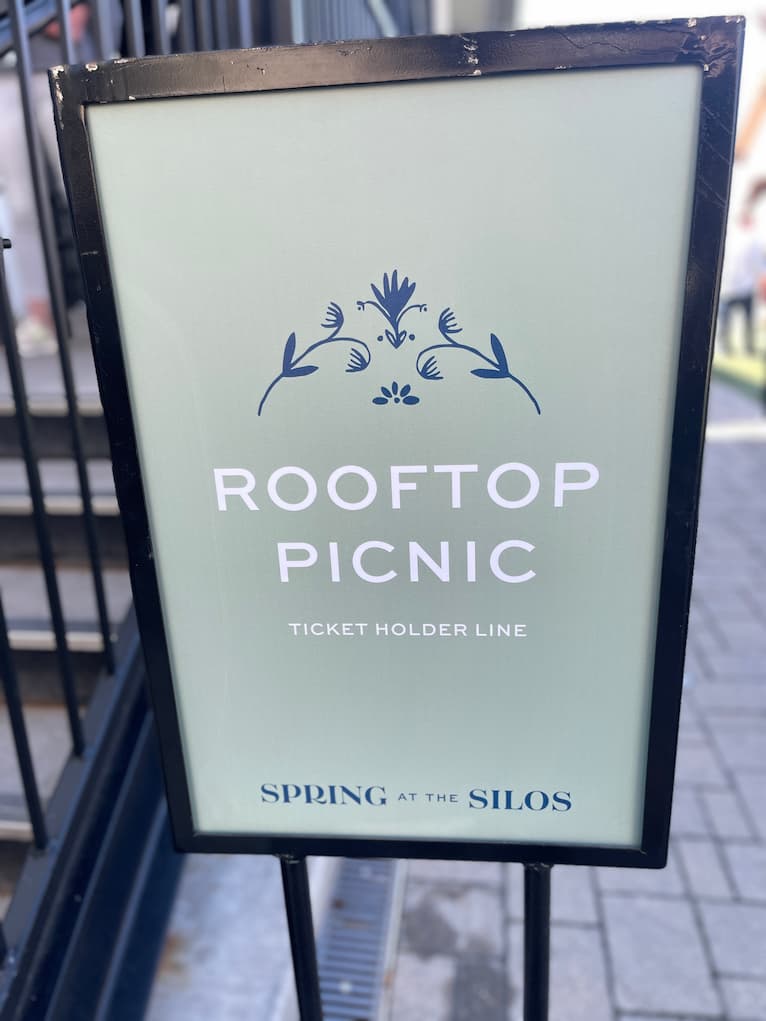 Want to get daily encouragement? SUBSCRIBE HERE so you don't miss any posts!
Visiting The Silos and even the special vendors on this weekend are free, as is time at The Silos always.
But the Rooftop Picnic was a special event with a ticket to purchase and limited seating. Tickets went on sale about a month or so before the event announced to Magnolia subscribers first.
I definitely think it was worth purchasing the ticket for the event. The lunch was very special and well done.
It was up above the Magnolia main shop with "Brady Bunch" turf covering the ground.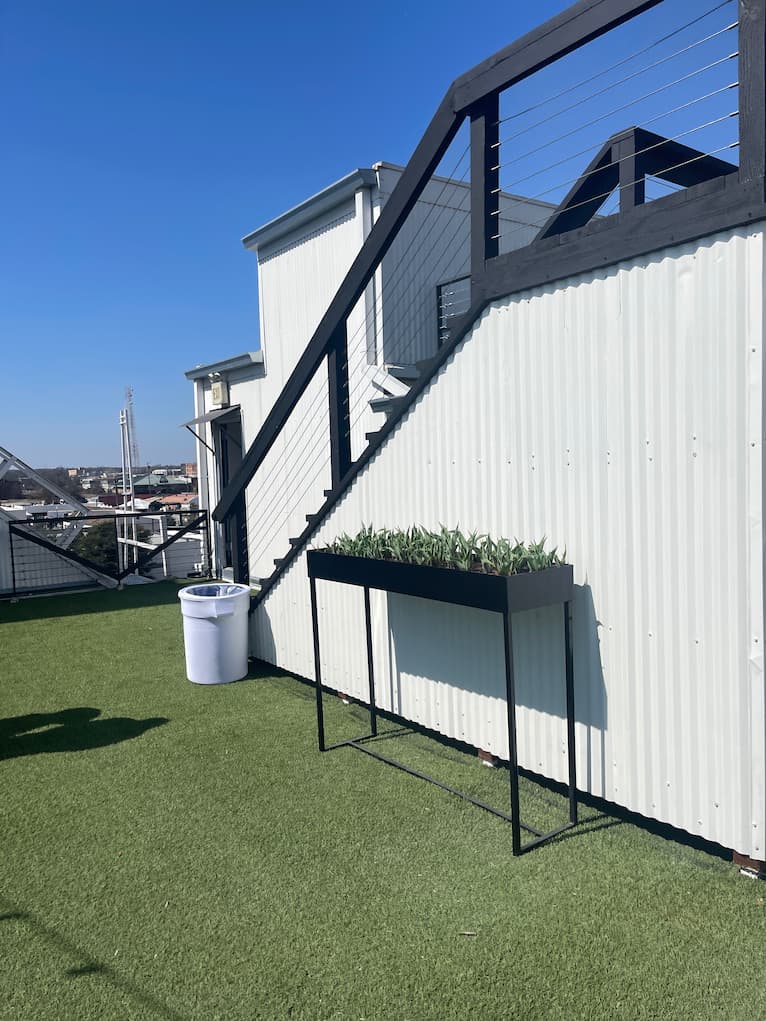 They had a lemonade bar with amazing strawberry lemonades made with fresh fruit.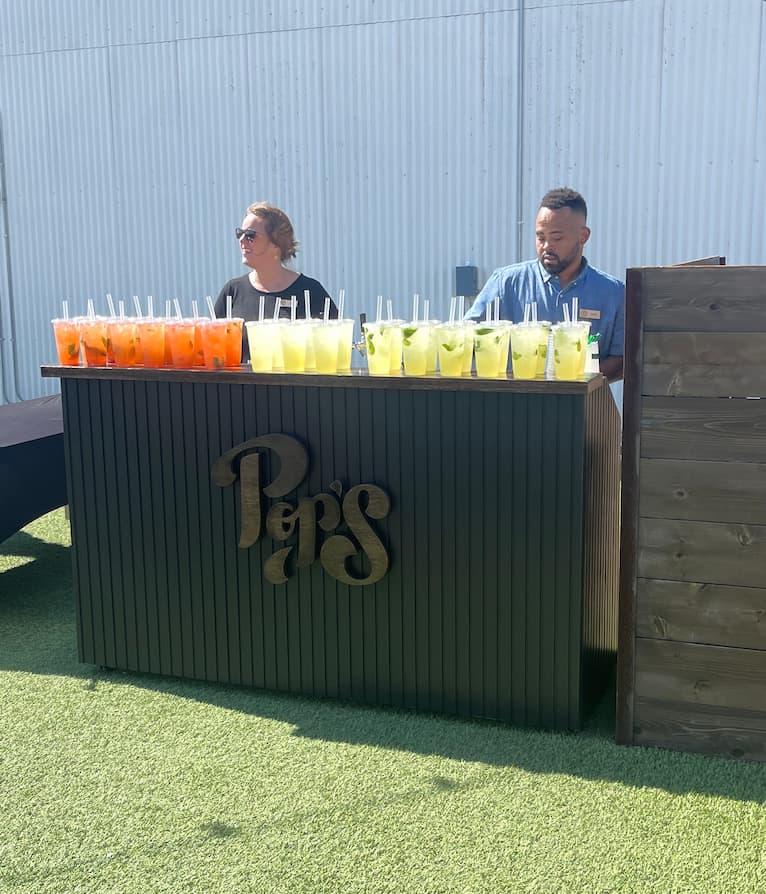 A caprese salad was waiting at each spot on a marble board.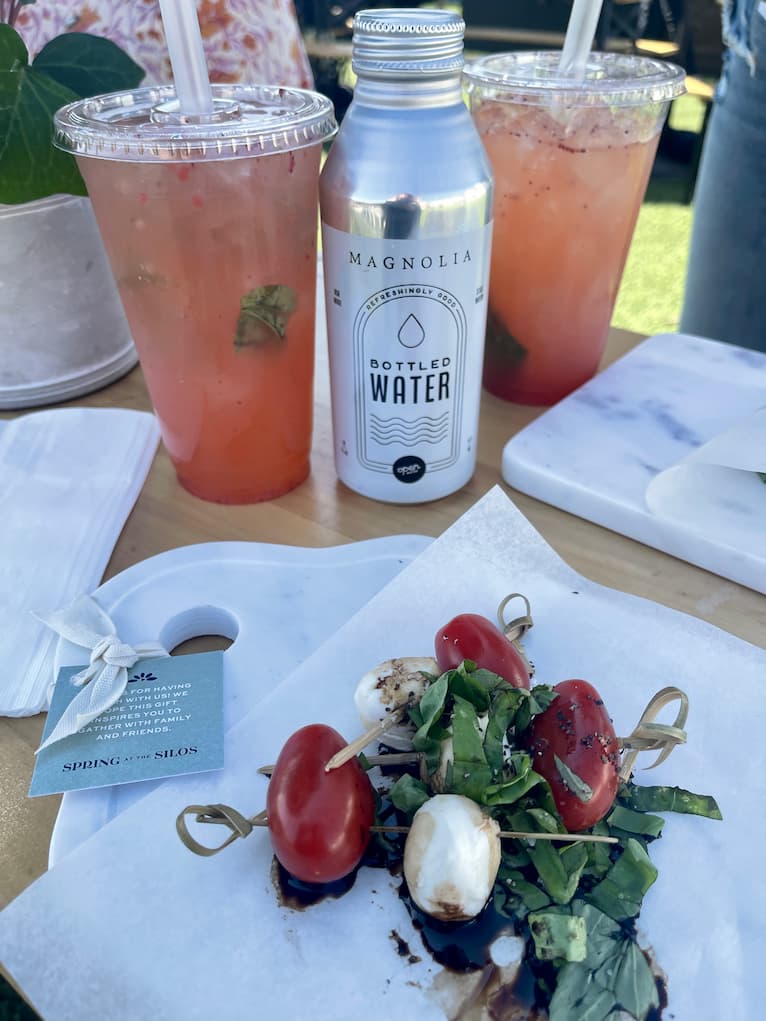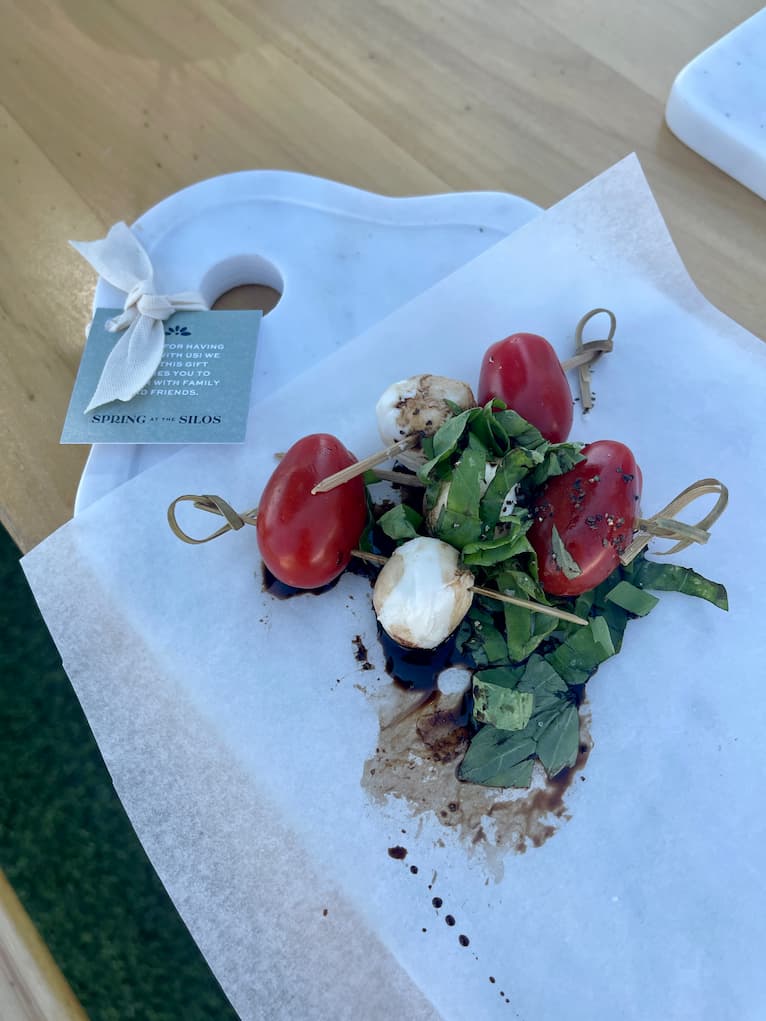 Everyone was able to take home the board as a gift. Mine now sits by my sink at our getaway house with a bowl of lemons and limes on it. It's a fun memory to see it there.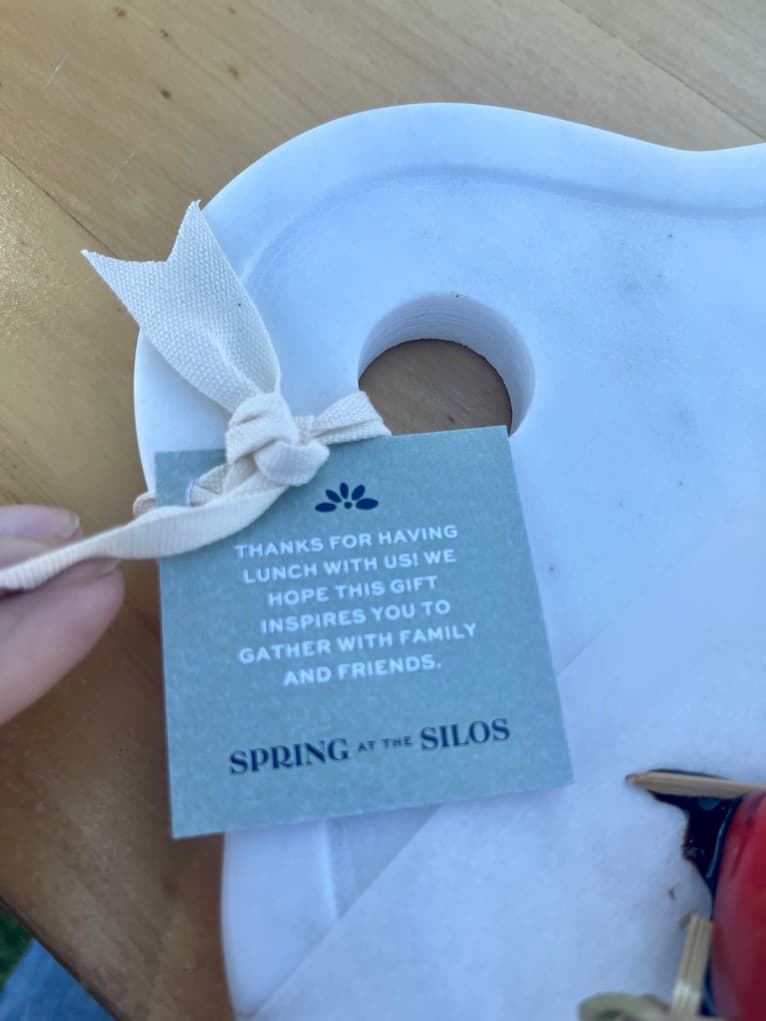 For lunch they had a selection of sandwiches or a vegetarian option. There were yummy sides and even a kids option.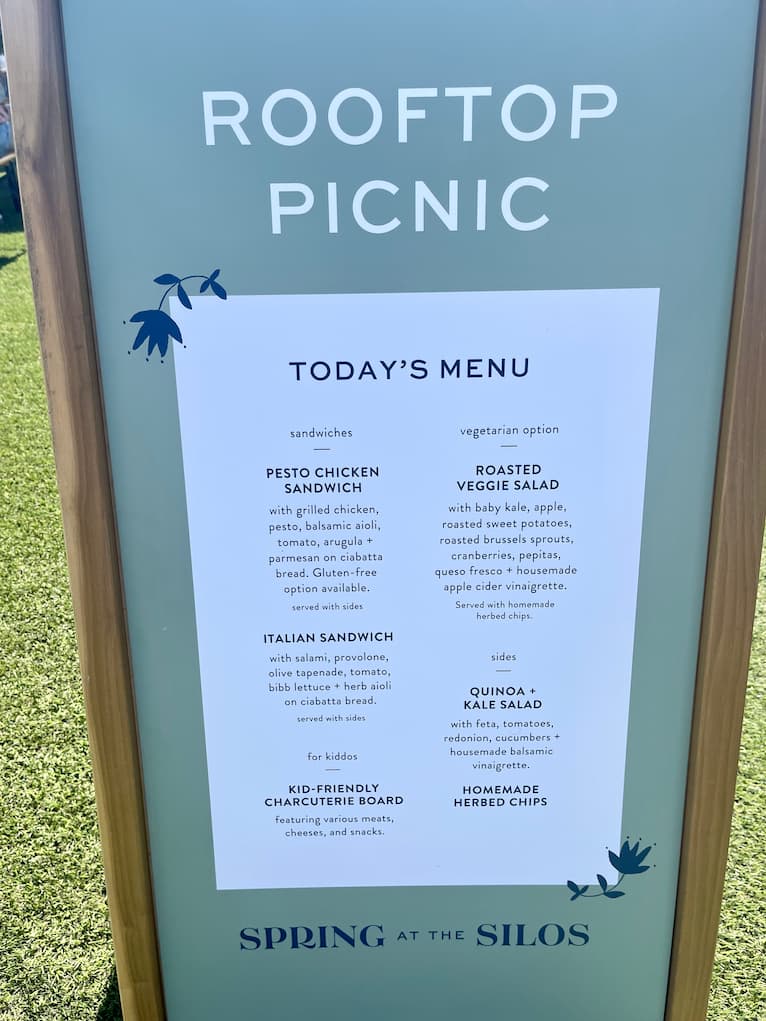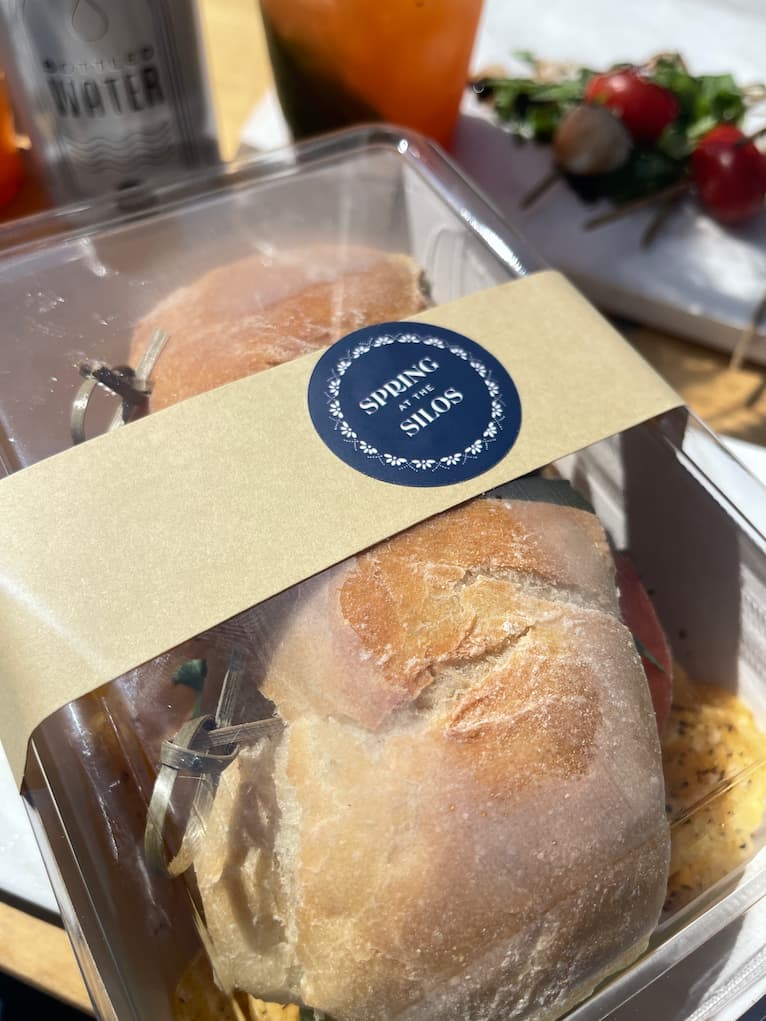 Throughout the lunch there were Magnolia staffers who shared stories and played Trivia games for prizes with all the attendees.
There was a fun photo booth.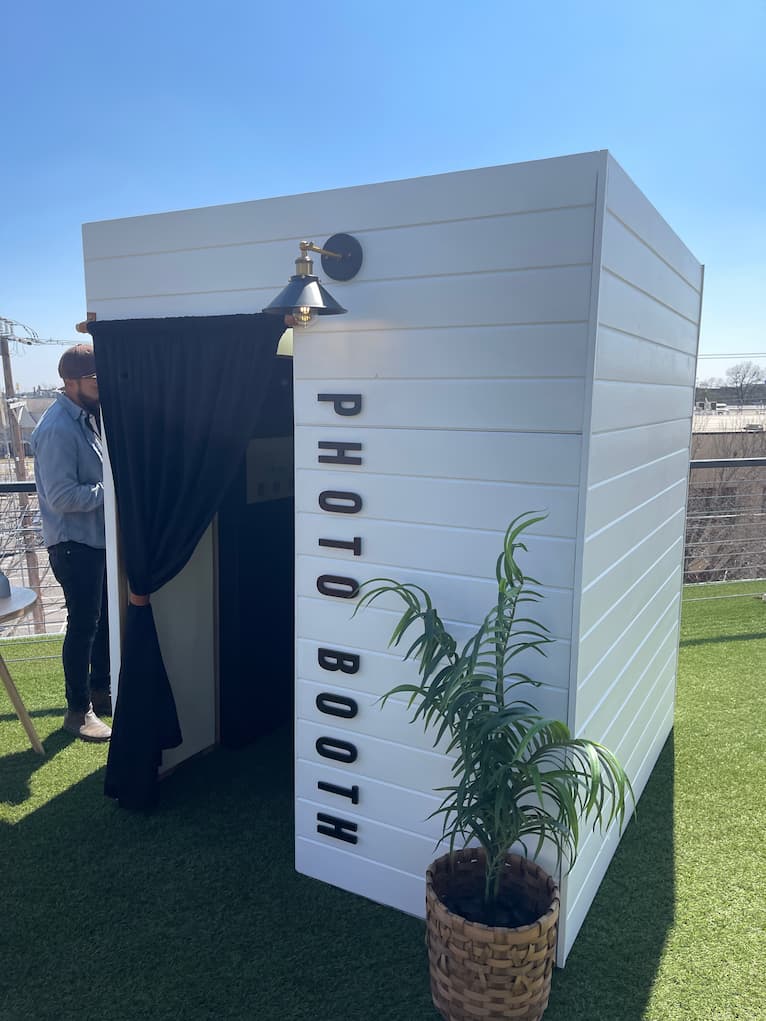 I got to bring home a fun photo memory to hang on my inspiration wall!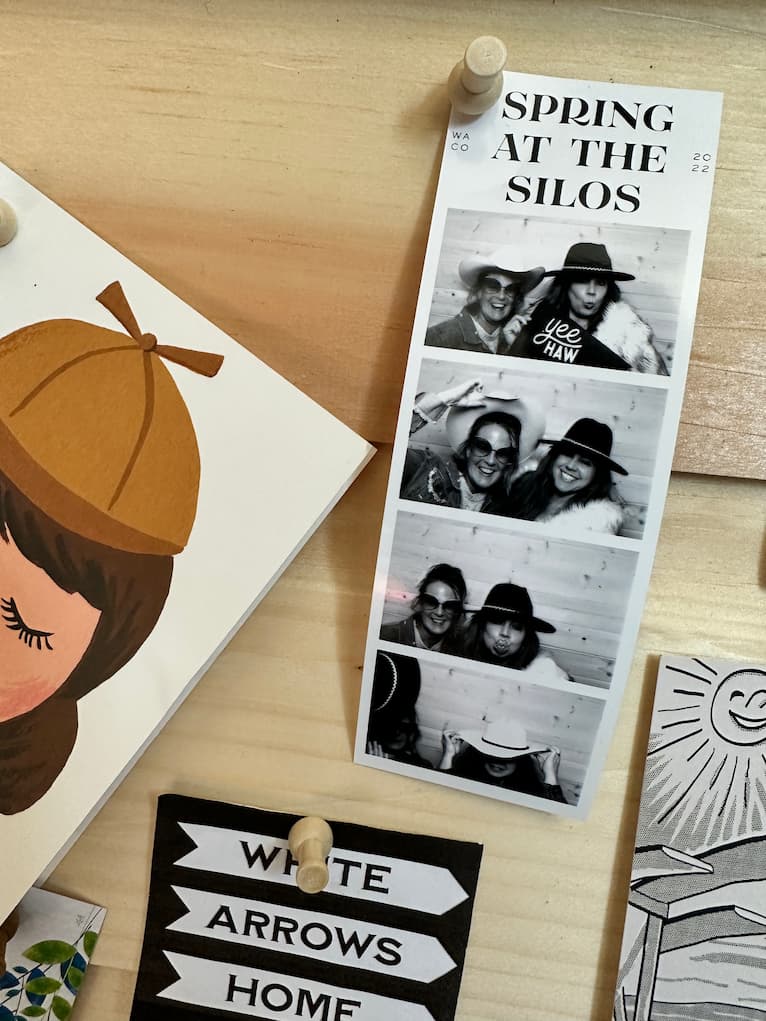 There were also birds eye amazing views looking down from The Rooftop.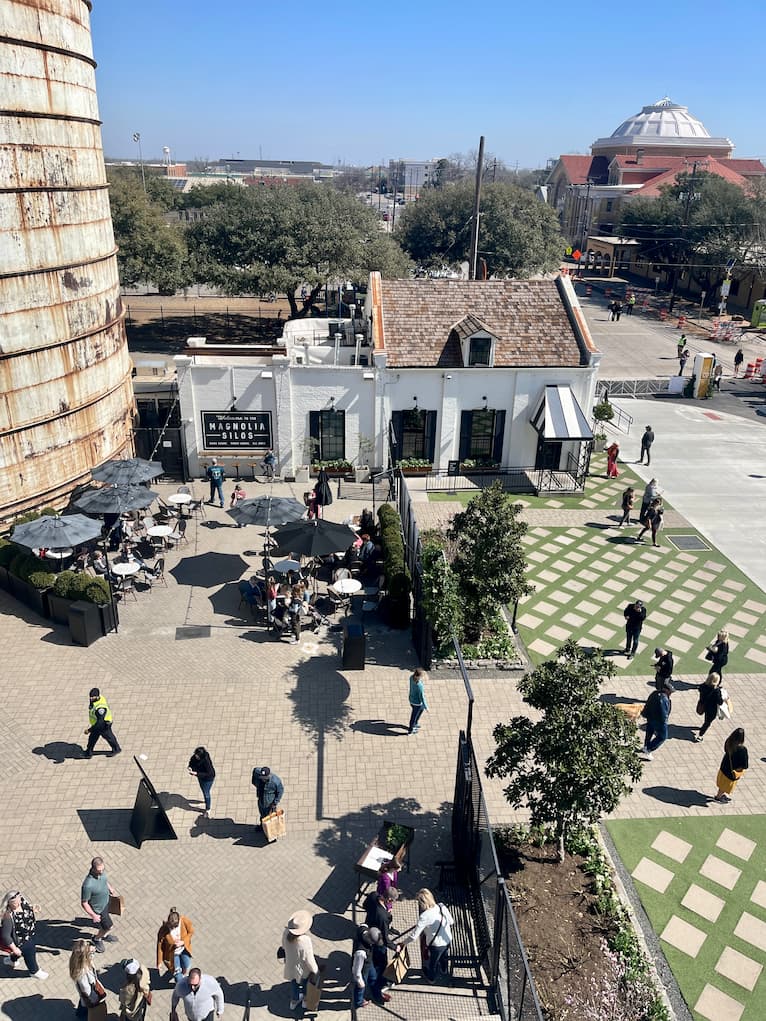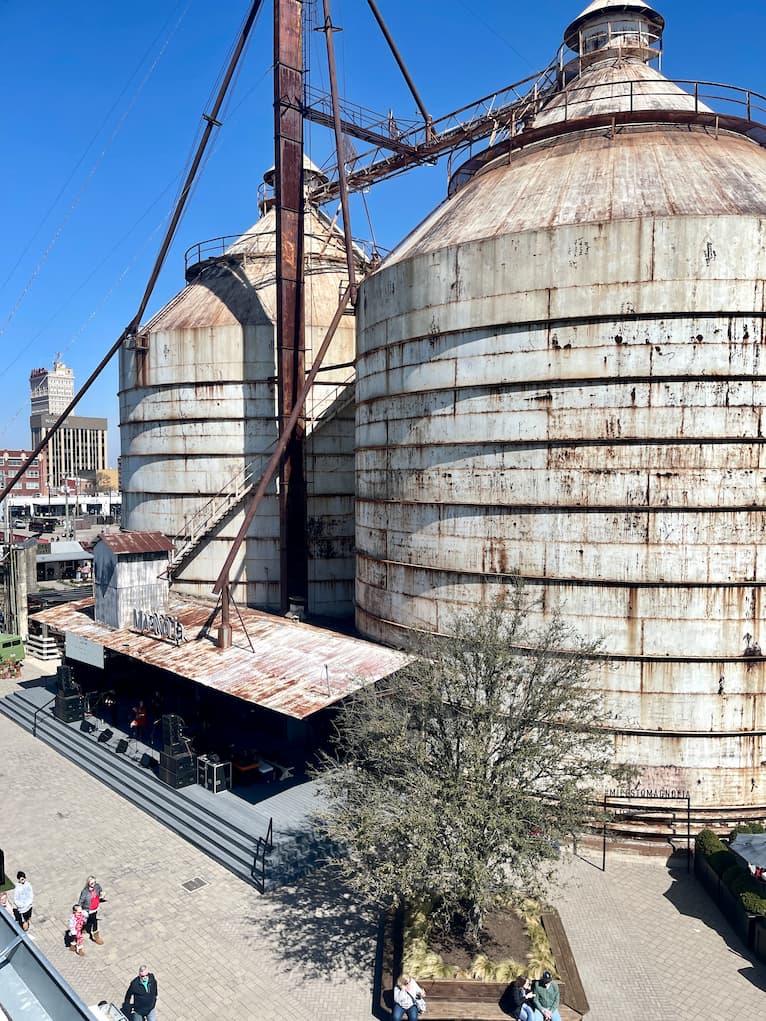 For desert they did Dr. Pepper Ice Cream floats. With Dr. Pepper being proudly based out of Waco, it was the perfect presentation.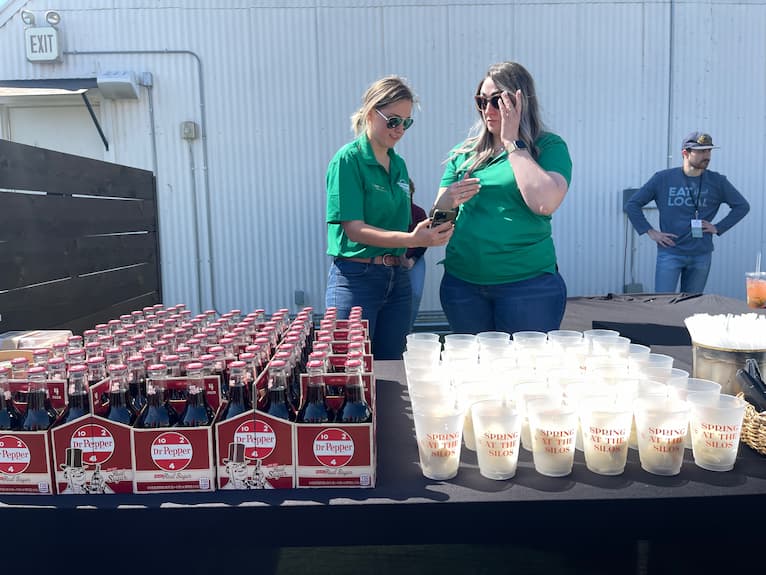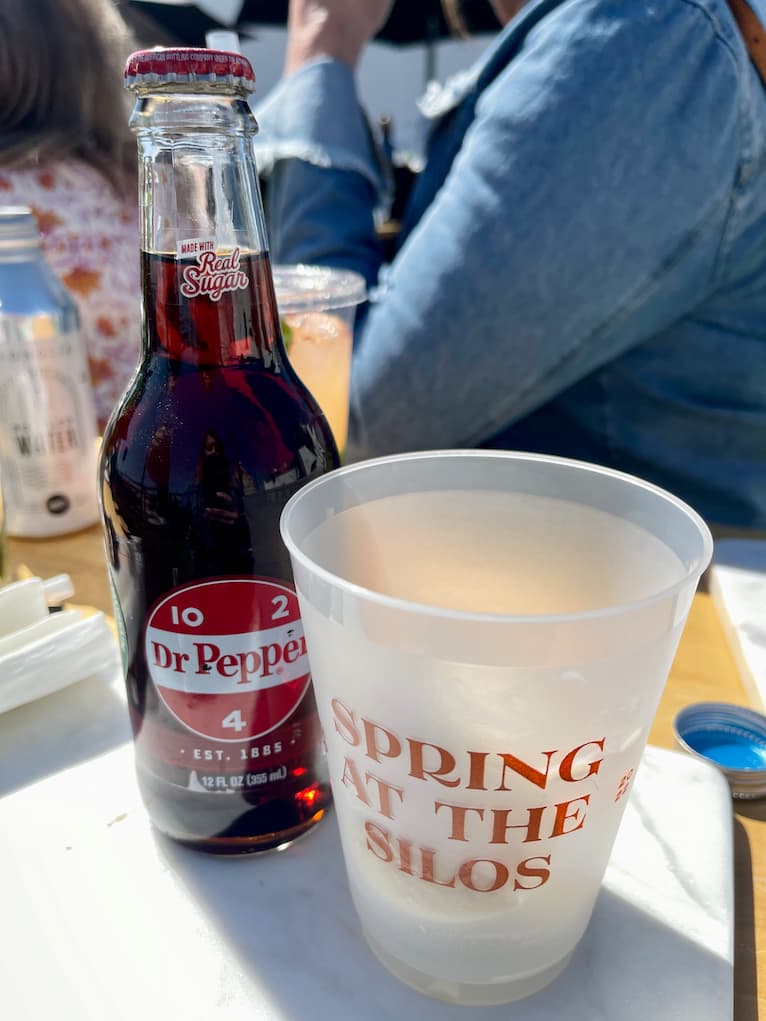 In Texas we call everything a Coke, and my favorite kind is Dr. Pepper! What do you say where you are? Pop? Soda?
My kids, having grown up in Wisconsin say soda. My friends from Iowa, where I went to college and then taught school for seven years say Pop.
It was crazy windy on the roof that day, almost impossible to get a selfie without my hair covering my face! LOL!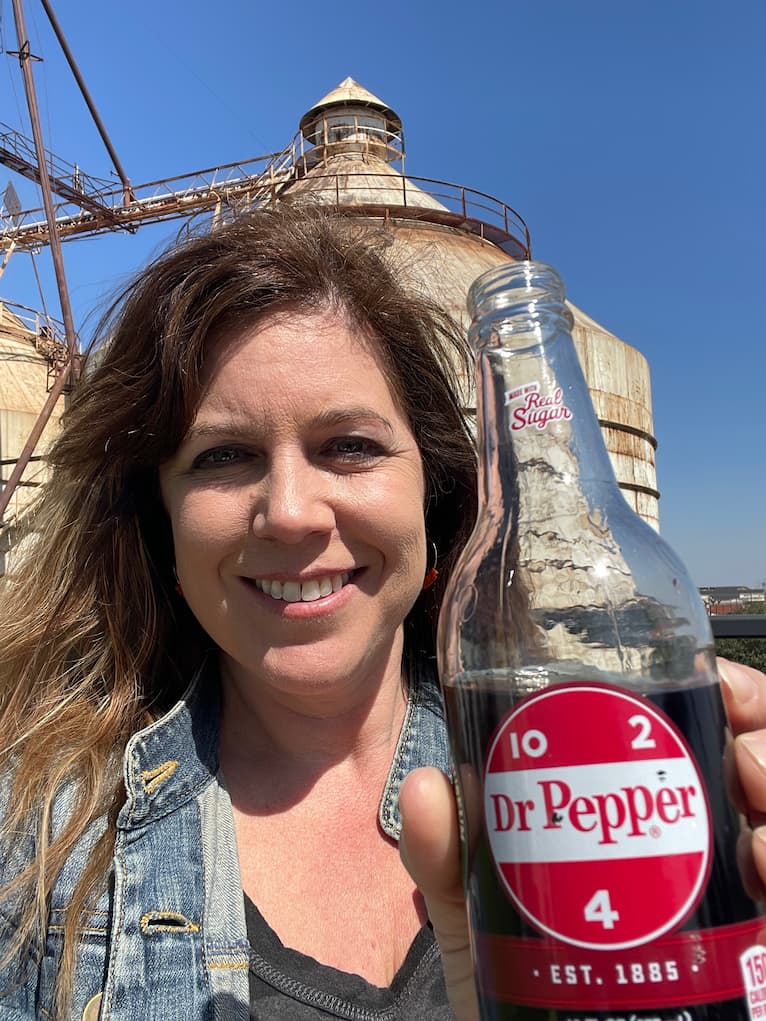 The Market
It was really inspiring to visit all the vendors lining the roads on the outside of Magnolia. The roads were closed so that visitors could walk safely and easily from booth to booth.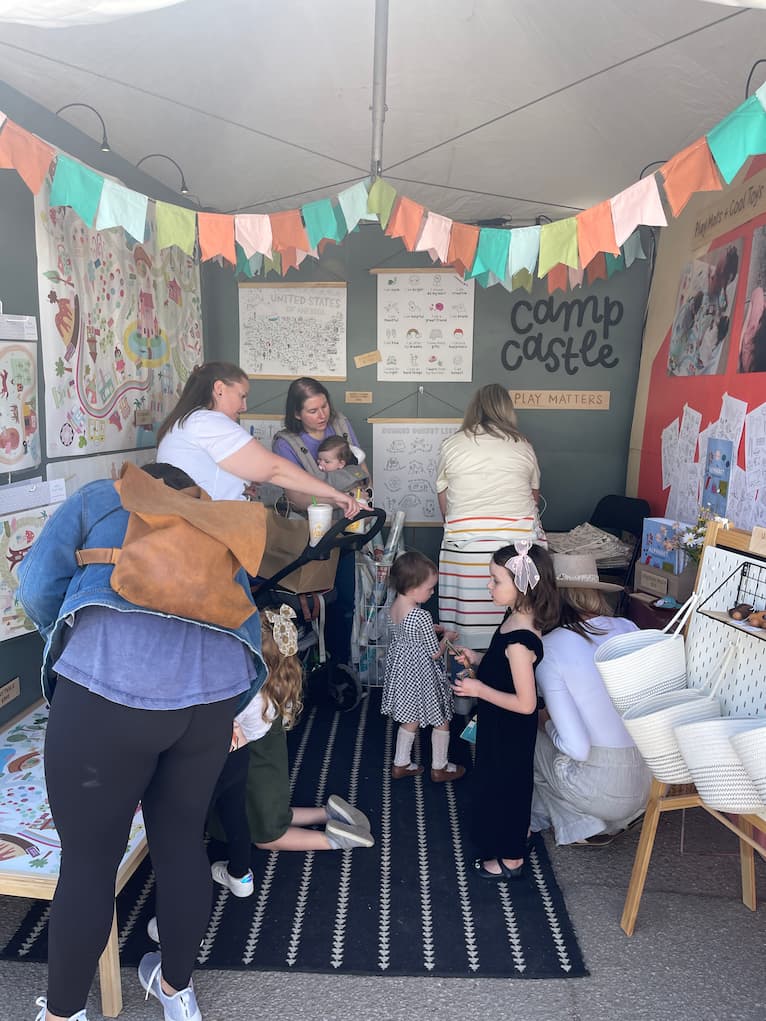 There were so many wonderful artisans and makers featured. It would be hard to choose a favorite. I found something that inspired me in each tent.
But one that I loved, must be the writer in me (and maybe that I'm vintage typewriter collector), was the gentleman doing poetry on the spot. He'd ask a few questions and then type a personal poem out for the customer.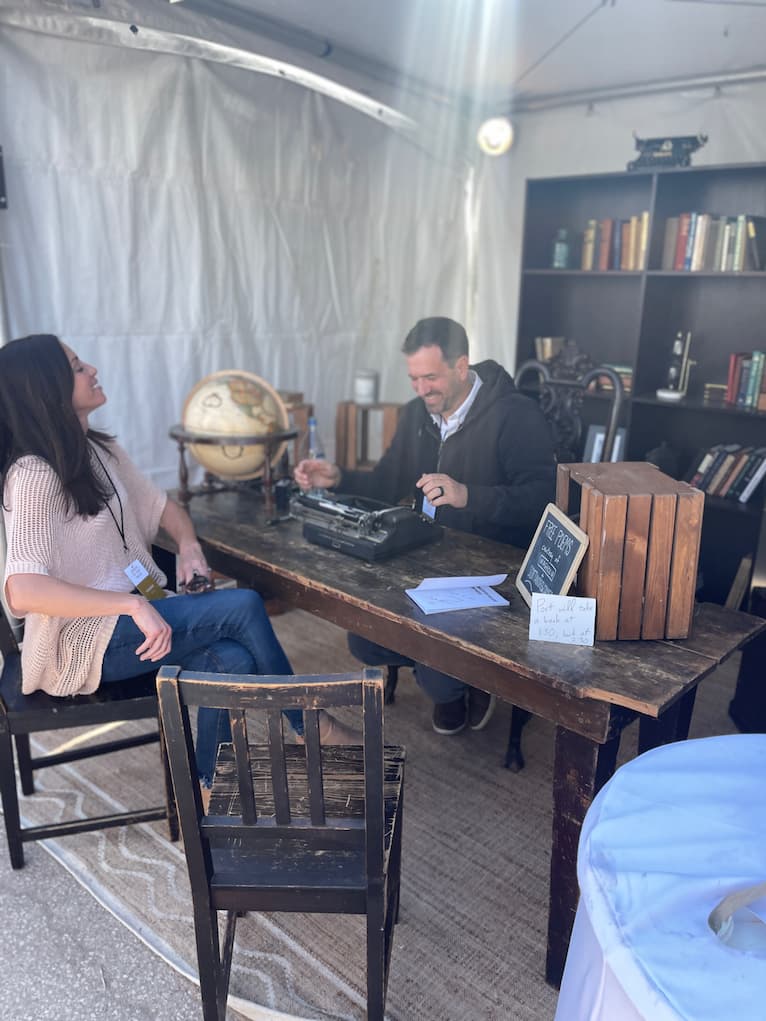 As a hat girl I loved seeing Gigi Pip's trailer there and all the people adorning their hats.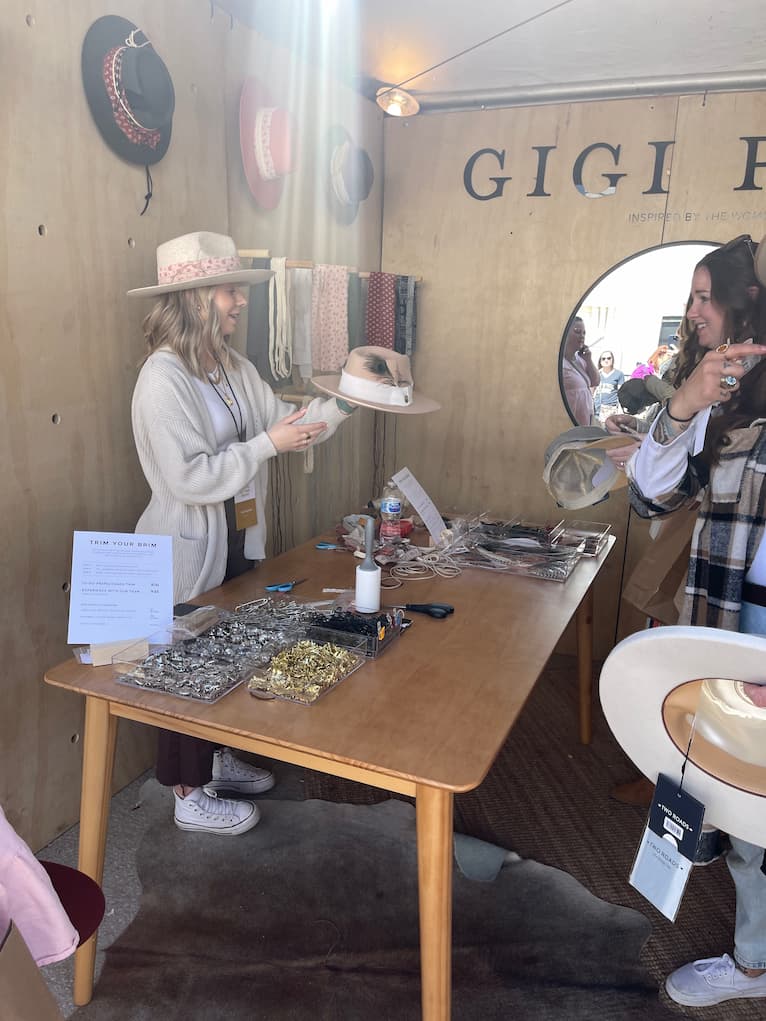 This saying on the side of their trailer was awesome.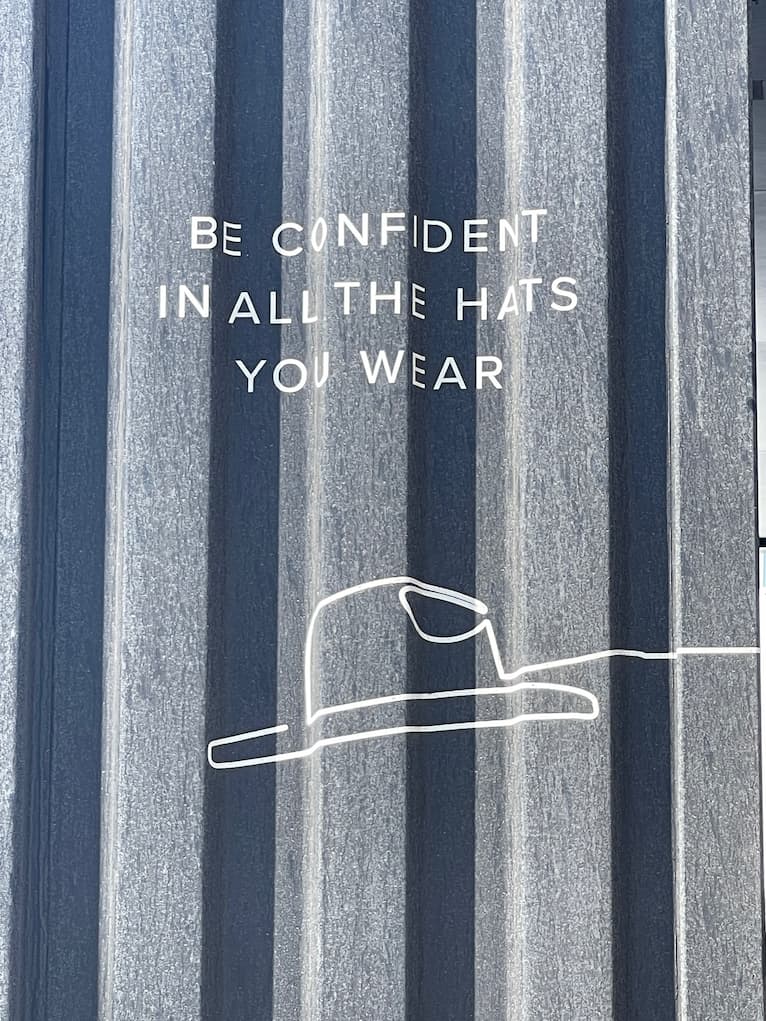 I always say I'm: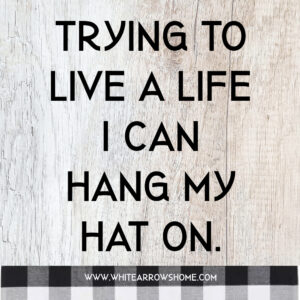 I loved the artwork in this booth and that the artists was letting little ones walking by help paint.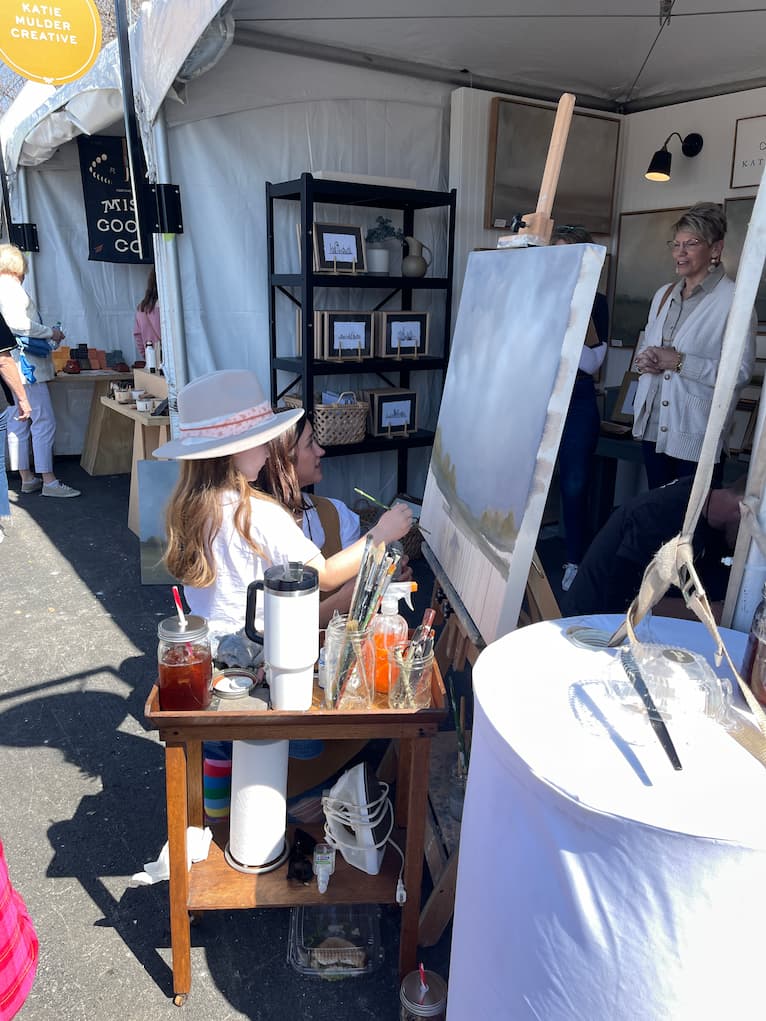 This booth was so fresh and creative. I loved all the live plants and pots.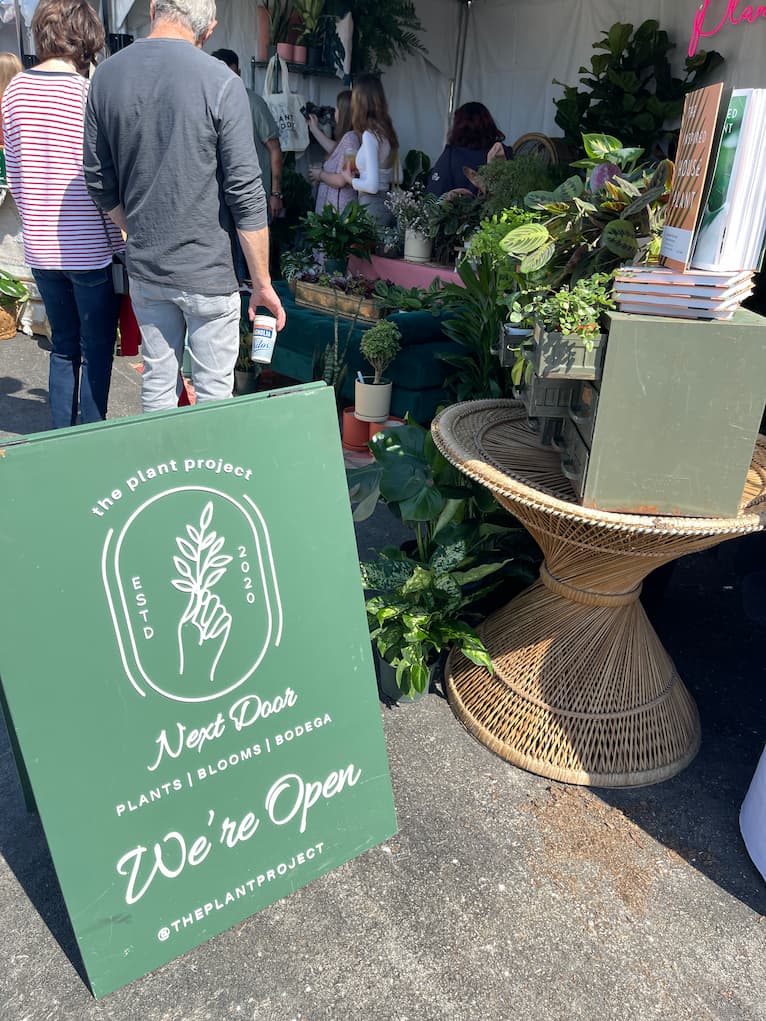 It just drew me in.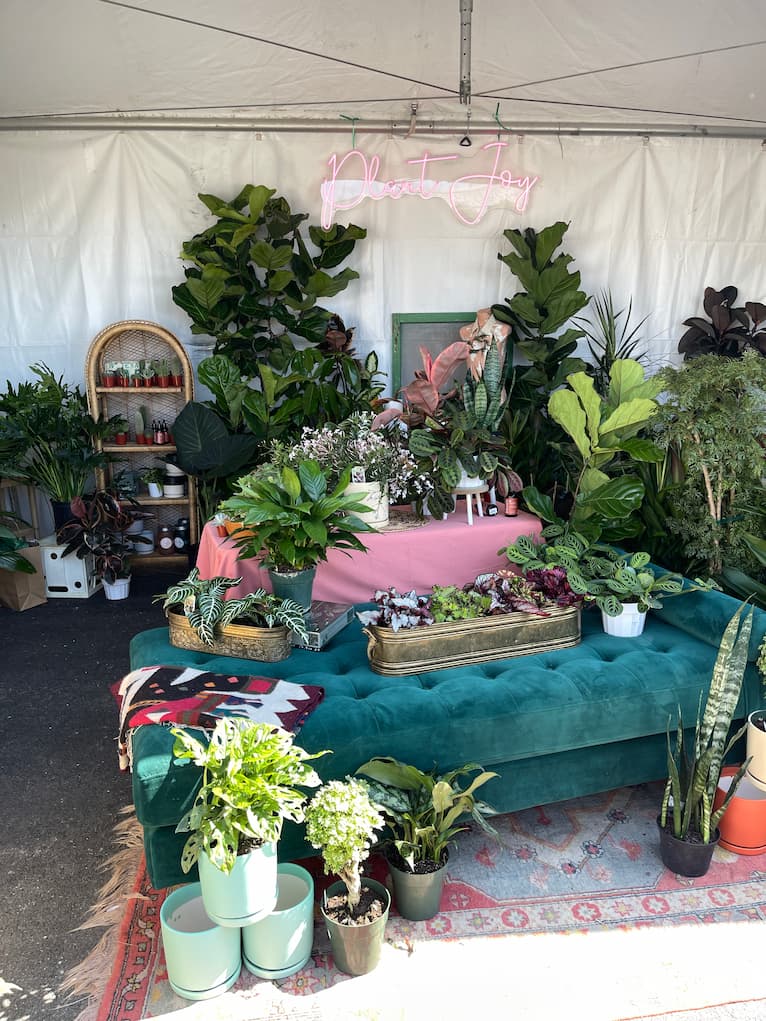 I loved the beautiful idea of meaningful, special temporary tattoos.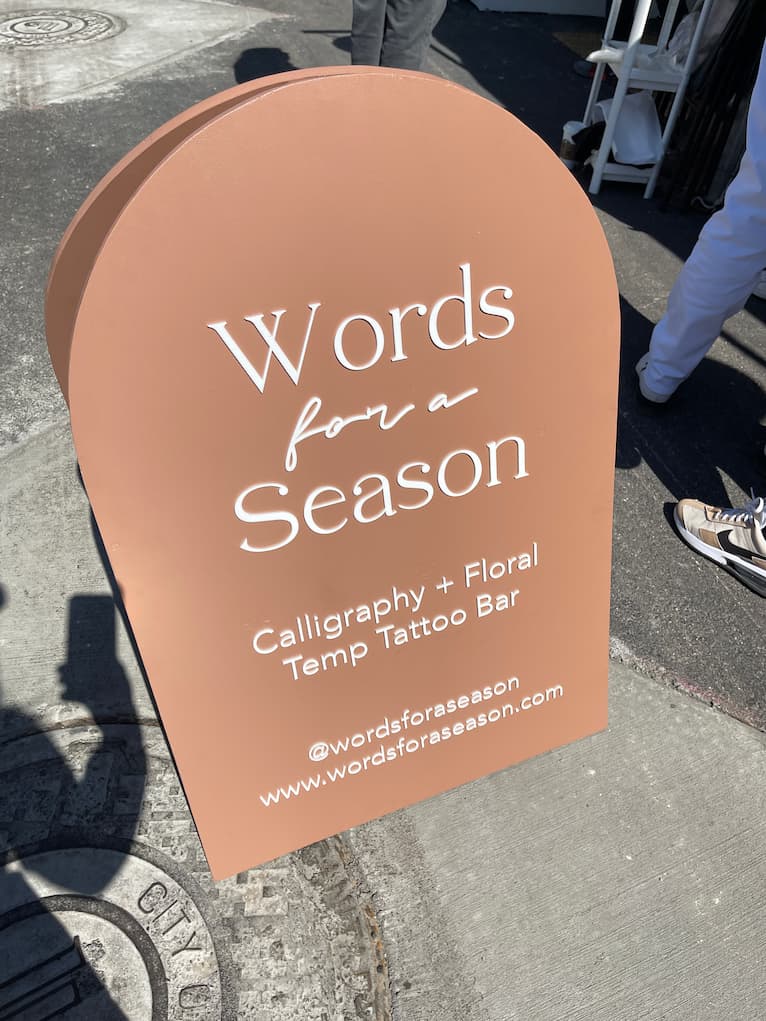 There were several apparel booths to enjoy.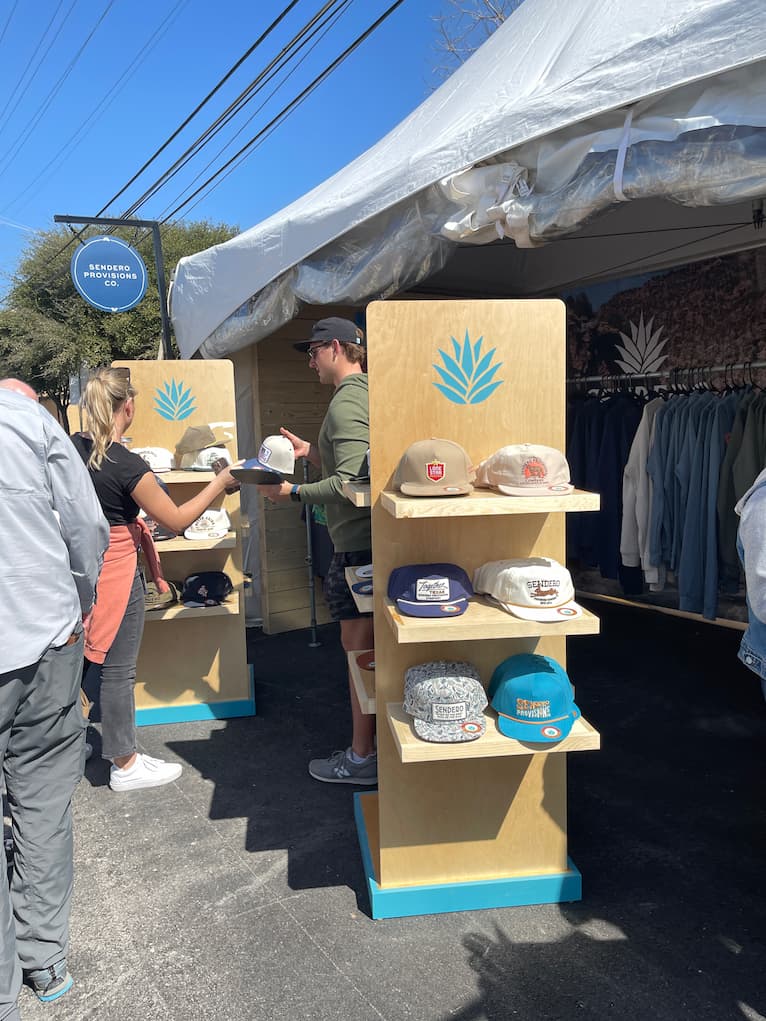 The creativity abounded. Being surrounded by creative people and works is so uplifting and energizing to me!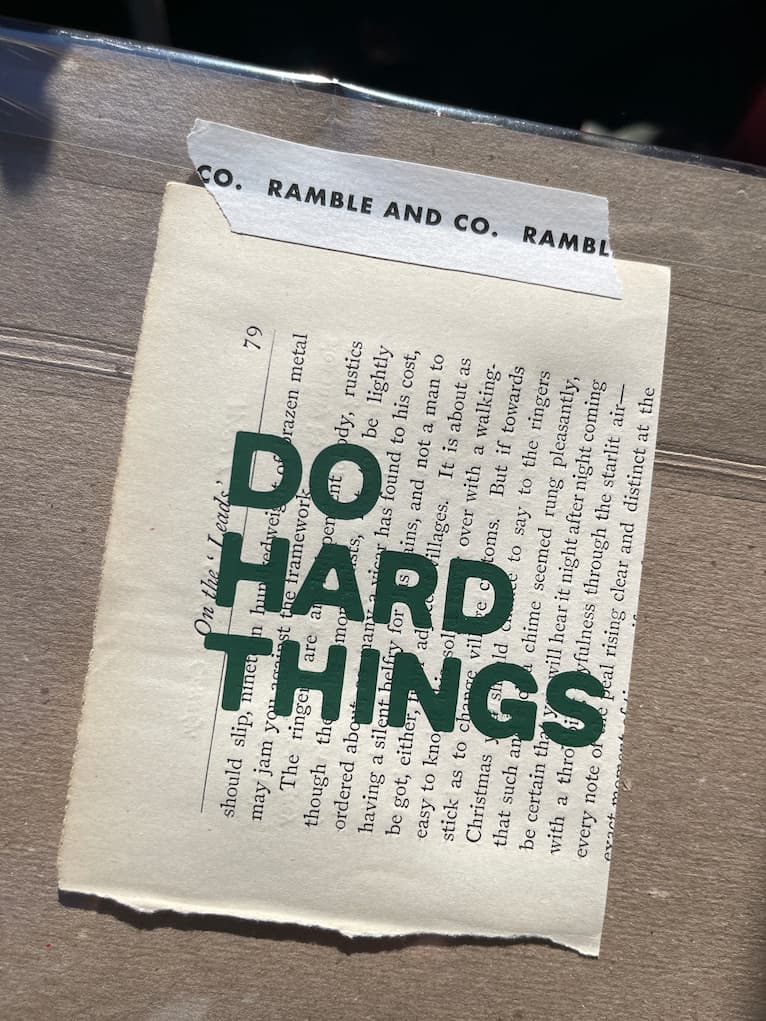 The Little Shop on Bosque
On our way to shop some of the other antique stores in Waco we also made a stop at the original Magnolia store where Jo first started.
They have all their sale items there now.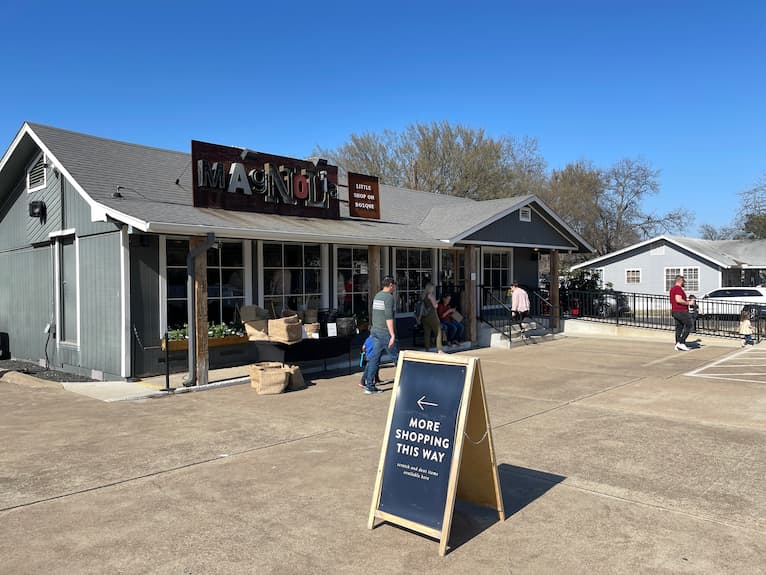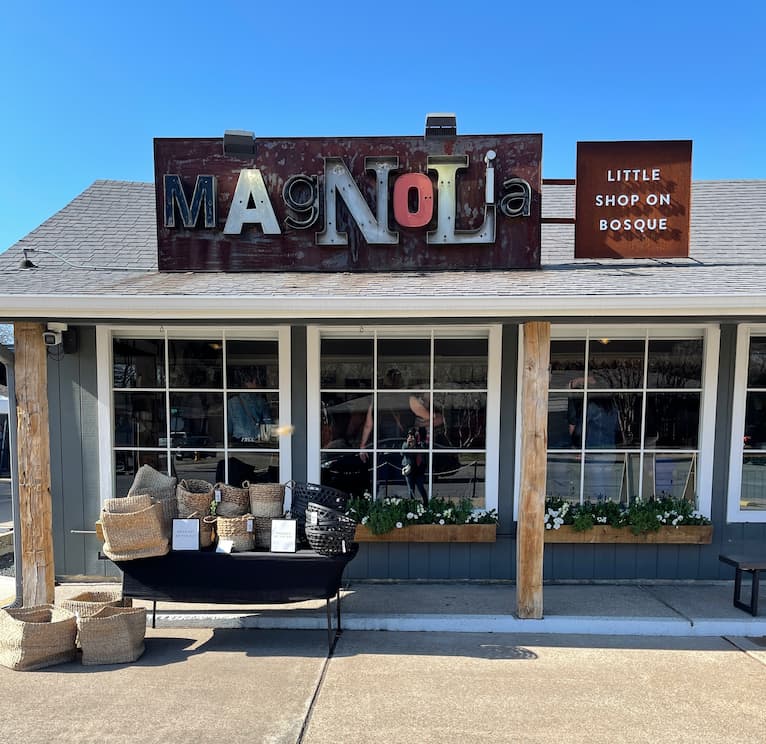 The Hotel
We had a great dinner at a little Mexican restaurant within walking distance of the hotel and then a great night sleep. The Pivovar was the perfect location right across the little street and train tracks from The Silos.
It is so charming and well decorated. Read more about it in THIS POST I did as part of my Boutique Hotel Series.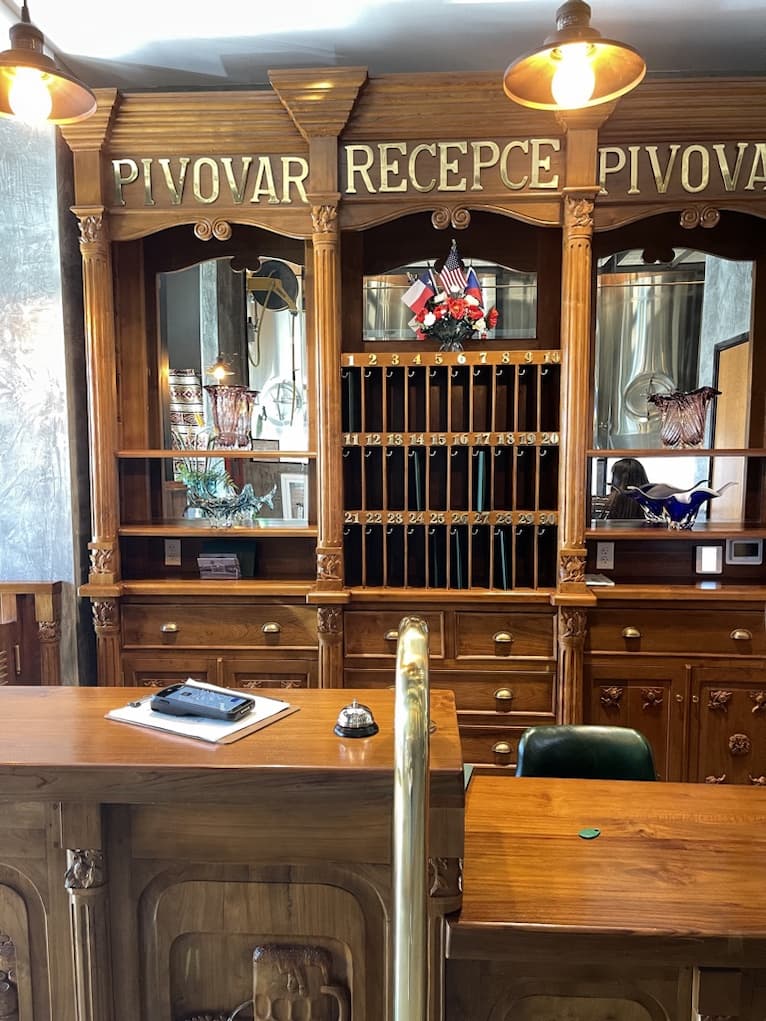 Magnolia Table
We were so glad we had spent a beautiful sunny day outside at The Silos yesterday, because our second day in Waco was cold, really windy and rainy.
The only thing really on our agenda was breakfast at Magnolia Table. I'm not really a fan of anything I have to have a long wait for, but this brunch was definitely worth the wait.
The food was amazing! Especially the lavender doughnuts, but it was the little details (just like everywhere at Magnolia) that got me!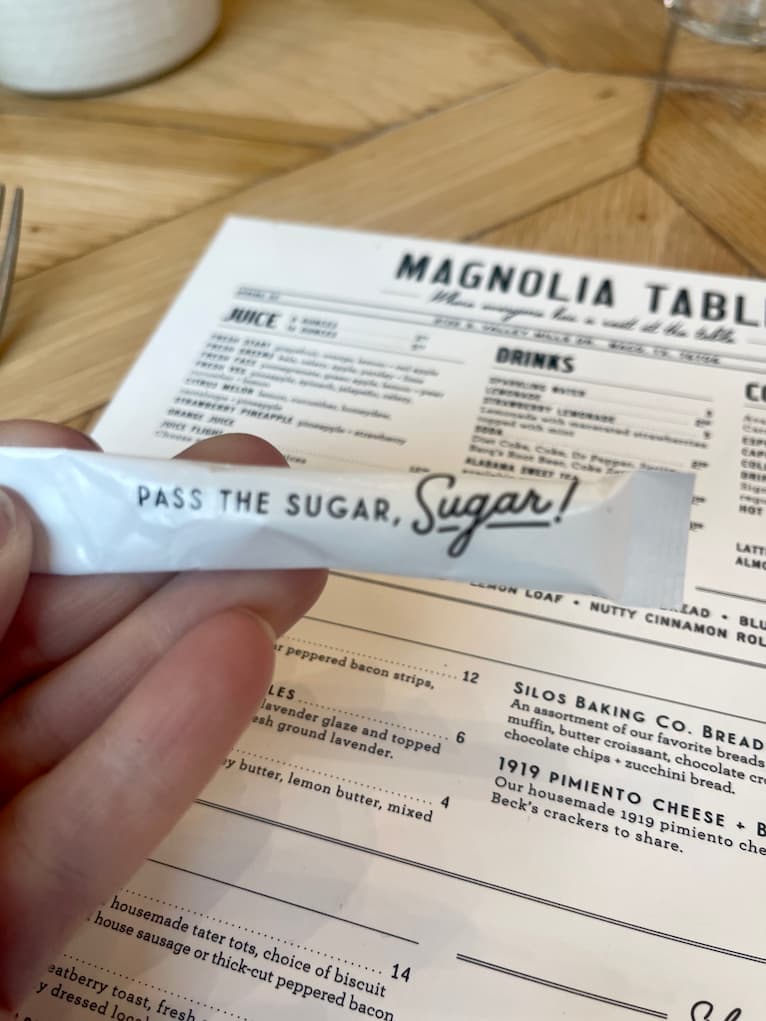 One of my favorite sayings has always been, "Of Course You Can Sit Here!" and this saying has the same message. You belong, you are welcome here. Nobody has to sit alone, unless they want to.
That's our main hope at my shop, that people will have those feelings the second they walk in the door.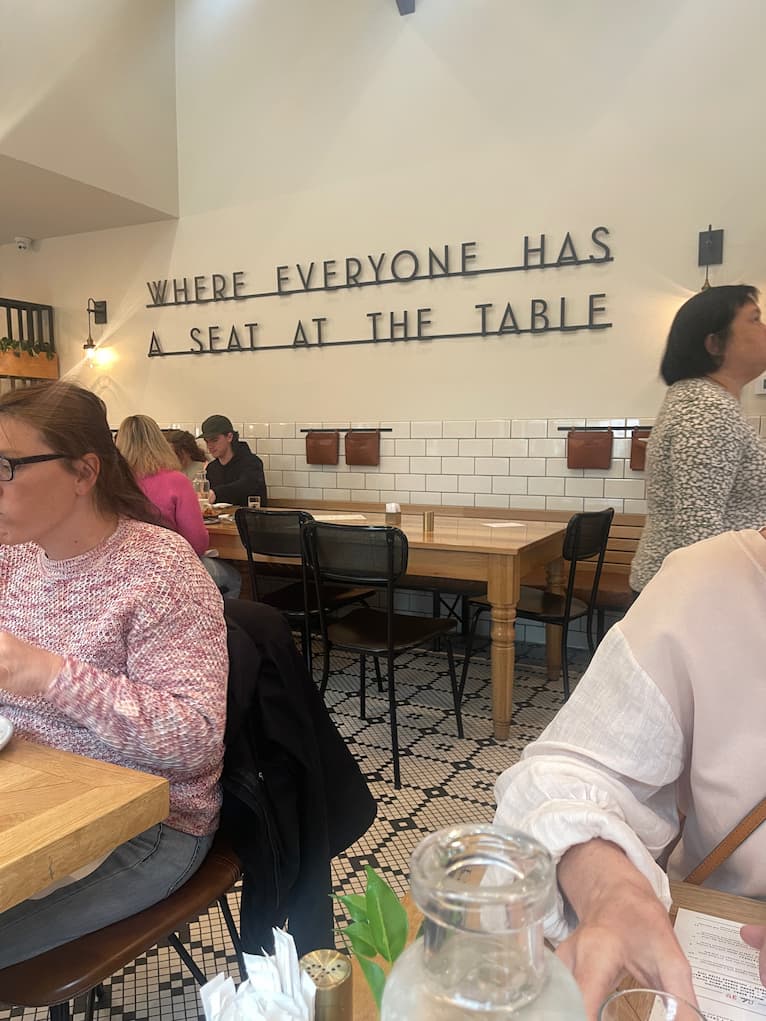 The same great quote from the Magnolia Table Food Truck over at The Silos graces the restaurant mugs.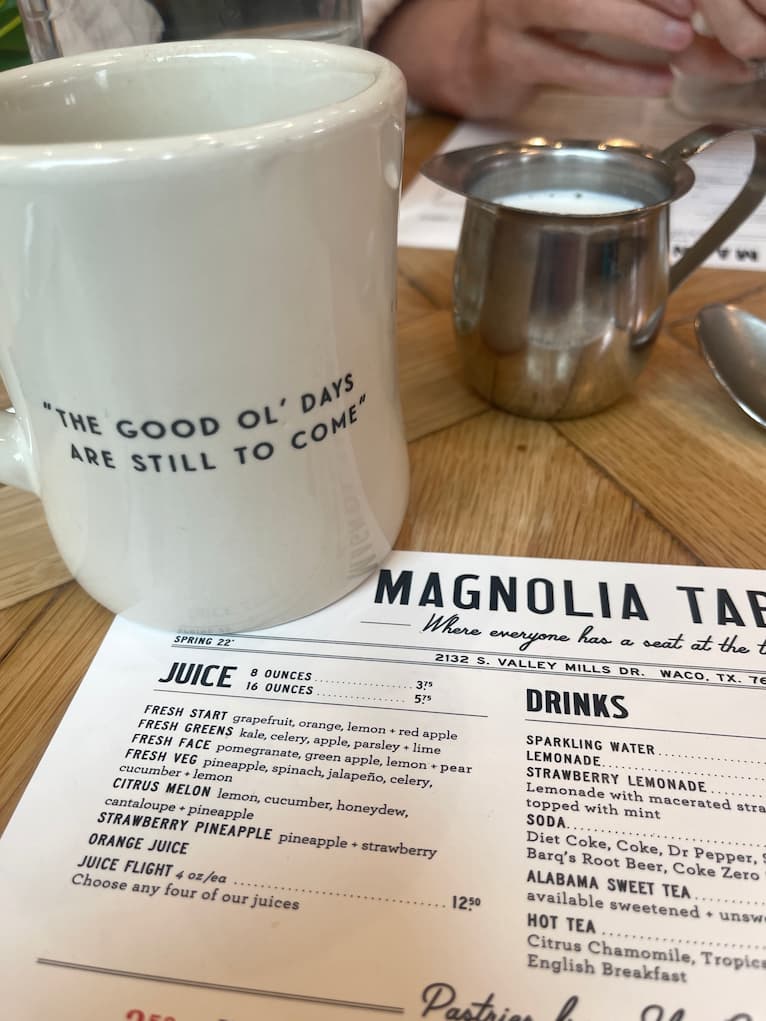 Time to Go Home
Before heading North toward the airport we made two stops. One to UPS to mail a few last things home. We decided next time to drive down so we could take more home in the car. And who doesn't love a good road trip with your girlfriends!
Probably next Spring we will drive down and hit Magnolia on the way to Round Top. It's next on our bucket list.
Then we of course had to grab Whataburger. My husband, not from Texas, doesn't get it. My friend who was with me had never had it, but I crave a jalapeño burger and fries with fancy ketchup and so it was a must stop.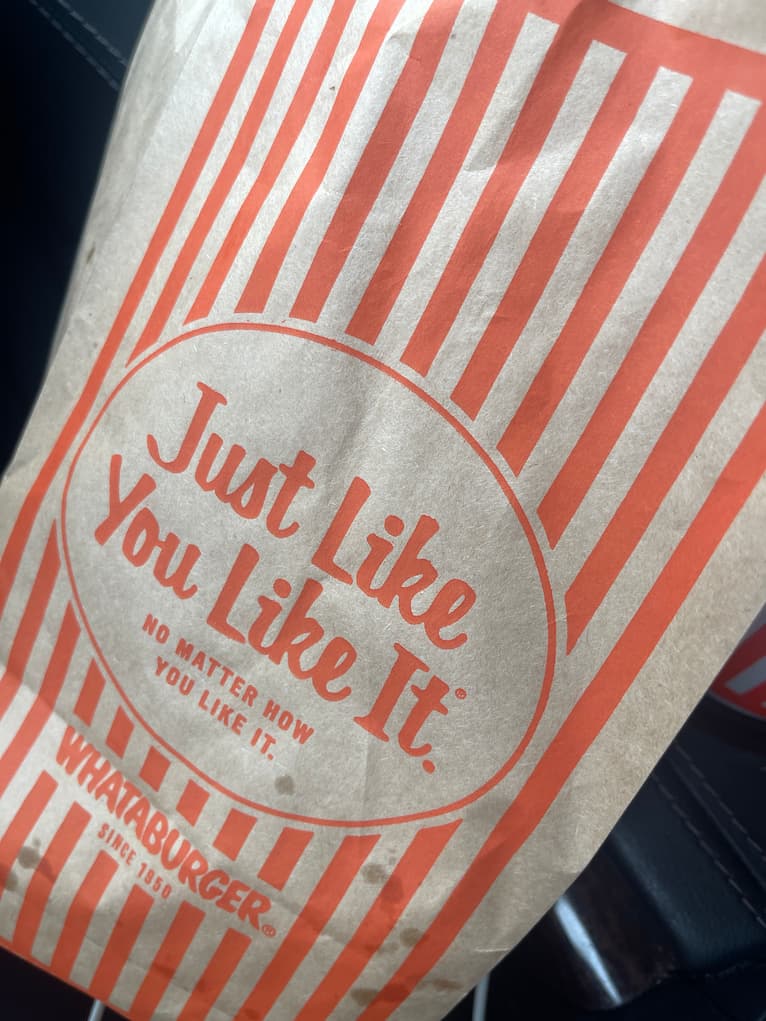 Thanks so much for coming along on the trip with me virtually. It's been fun to go back through the photos and great memories!
FOLLOW ALONG
Instagram ~ Facebook ~ Pinterest ~ Twitter ~ YouTube ~ Tik Tok ~ Liketoknow.it