A Look Back at the week from my neck of the woods, what I'm loving and what's inspiring me, hoping it will encourage you.
On Sunday's I love to connect with you about what's been inspiring me, the books I'm reading, what I'm listening to, and the recipes I'm trying. I also share a devotion to encourage you.
(Affiliate links are used for your convenience. Read my full disclosure here.)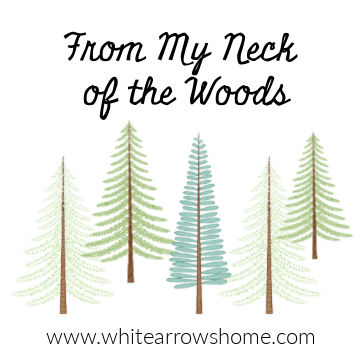 A Sunday Devotion
The other day walking into Walmart, I realized I had walked the entire way looking down at my phone. I had used that walk to check my messages and emails and never looked up, other than to glance at the traffic and cross the driveway.
What had I missed on that walk? The opportunity to smile at someone who needed it. The chance to say "hi" to someone who might feel alone? Time to see someone I know just a little or know a lot and enjoy connecting with them.
You may be like me and see someone you know, maybe even a little, and when they smile and say hi, especially if they say it first, it makes us feel so good.
Some people avoid these encounters, looking away, acting like they don't see someone. I've been guilty of this before because I was in a hurry or not "in the mood." Maybe they were too.
We also think, "oh, I shouldn't say anything, I don't know what they think of me."
We are so into ourselves, we don't realize the truth. Everyone loves a hello, to be acknowledged. To hear their name (if you know it). And every smile and hello we give lifts our spirits too.
I think fighting distraction and sharing smiles and hellos is one of the ways to share God's love with others in an easy way.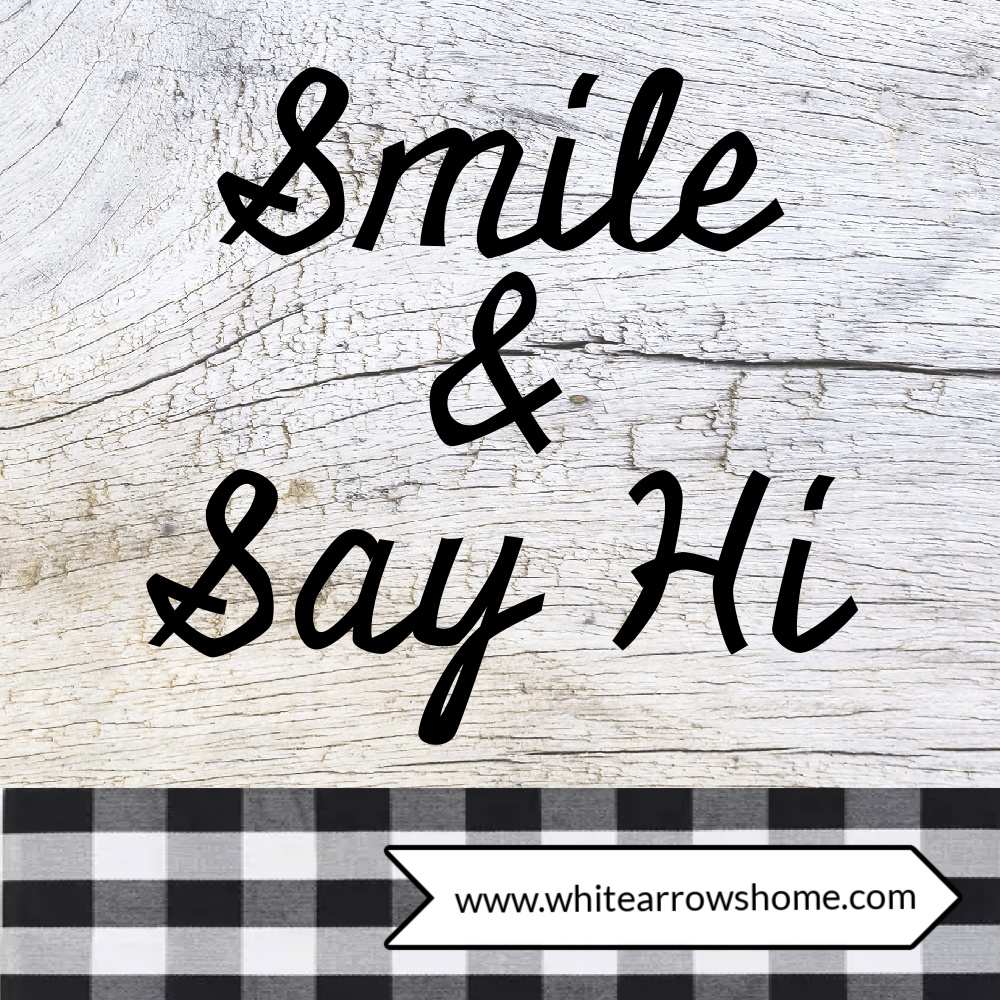 She opens her mouth with wisdom, and the teaching of kindness is on her tongue. Proverbs 31:26
I had a life changing moment on my way to college Freshman year driving up with my parents in the Fall of 1992 from Texas to Iowa. On the way I thought about what I wanted my college experience to be like and I made a decision.
It was a decision that could be easy, simple, cost nothing and be done quickly. I was going to say hello first. It would prove to be life changing.
Other reasons to look up: so I don't miss God's beauty, so I don't miss the opportunity to learn something new (maybe there's a sign up for a great sale LOL!)
I could have thought it and not done it. I could have talked myself out of it. I could have listened to self talk saying, "maybe they won't like me." But it's so worth putting yourself out there.
I remember a moment standing in line outside the gym to go in and register for classes. The boy in front of me glanced back, I met his eyes and said, "Hi". He said Hi back and we started talking for a bit while we waited.
Senior year, he shared with me that it was a pivotal moment for him, just me saying Hi helped him feel calmer, accepted and like he belonged there.
So I'm making one of those decisions again. To look up when I walk, to put my phone down and to smile and say Hi first. So, "Hello Friend!"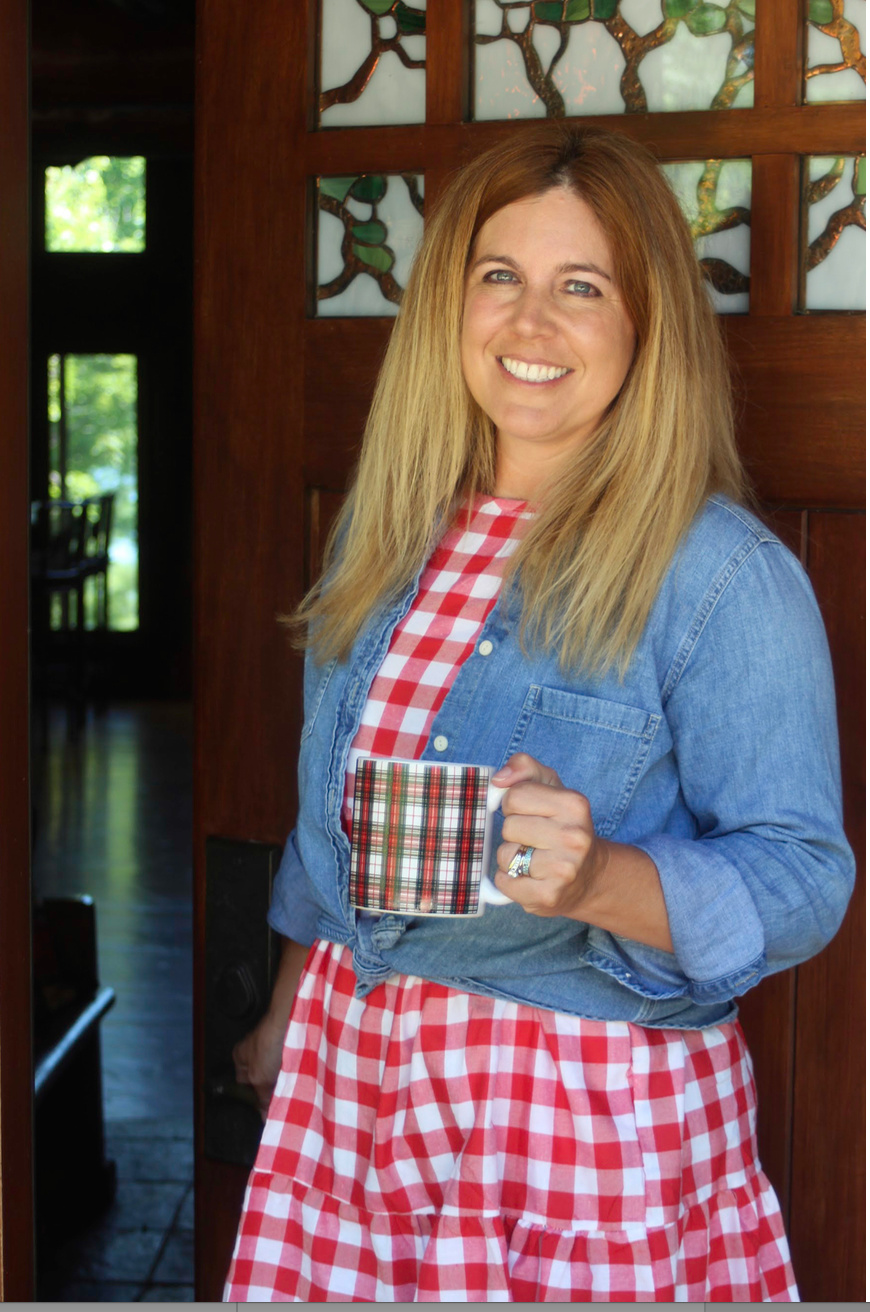 Here are some tips for saying Hi, if you feel shy. It can take practice:
Start with smiles. Take a week and just look at people and smile at them as you pass them.
Start with a goal to say Hi to at least three people each time you are in the grocery store.
Change the message in your head to the purpose of this action, "I hope my smile and hello can bring them some joy."
Let your eyes look directly forward, and your gaze be straight before you. Ponder the path of your feet; then all your ways will be sure. Proverbs 4:25-26
Highlights of the Week
I shared in yesterday's post about the fun I've been having working on a client's condo. At The Shop we wear many hats besides curating an amazing customer experience when you shop in our Minocqua store or shop online. With our Design Services we help with projects big and small. We also:

Stage homes going on the market
Help decorate from start to finish: selecting, shopping and installing furniture and accessories
Just help hang artwork
Declutter
Restyle rooms so they flow well and can be used to their potential
Assist in making decor decisions on things like new kitchen countertops or window treatments.

I missed it! The Northern Lights showed up in the biggest way the other night. I woke up to Facebook posts and photos that were breathtaking. But, I was asleep. Next time it happens anyone who sees them needs to call me, I don't care if you wake me up! It will be so worth it!

I have seen them, but it was a few years ago when I was driving. It was amazing, the sky lit up green and I almost couldn't believe it was real.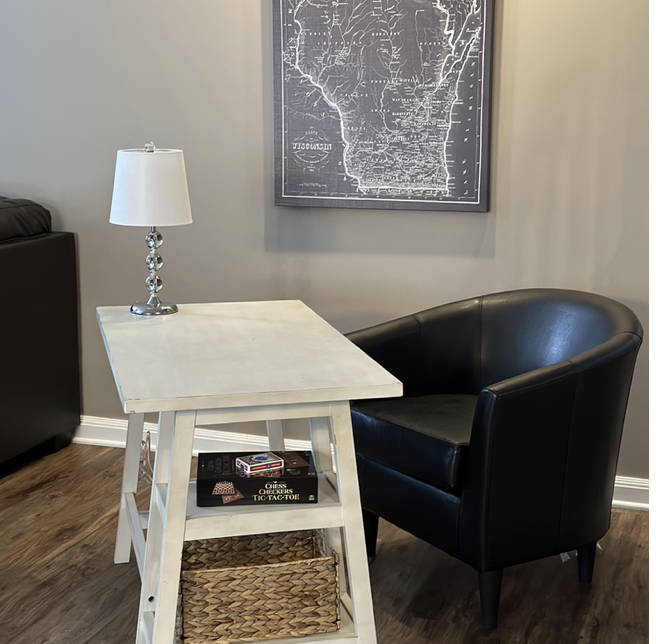 You can shop many of the items we style into client's homes on our Amazon Storefront. I get lots of questions about the unique and beautiful artwork we put in Tranquil Lake House. You can find them HERE. Many of the homes we style are vacation rentals and beautiful options when you come to The Northwoods.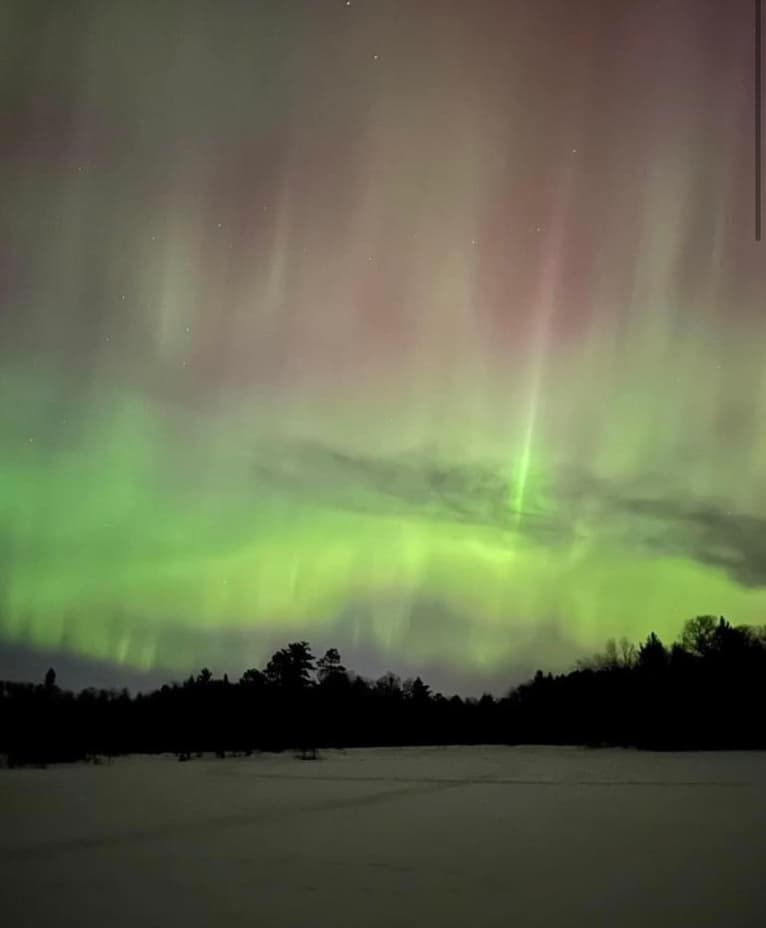 Hopefully my chance to see them again will come soon! This is one of the photos I was drooling over shared on the Facebook account of one of my favorite restaurants, Northfork.
Must Listens
What to Read
I started a new audio book this week, What if it Were True by Charles Martin. Charles narrates the audio version and I really like his voice. He's one of my favorite fiction authors and I'm fascinated listening to him share the story of Jesus based on biblical truths with his storyteller gifts.
I'm also bringing back my LIVE readings of vintage home tips. I love collecting vintage books (it's the history buff in me) about cooking, entertaining and hospitality. There are so many great things in these books that aren't part of what I learned growing up, but now I'm glad I know! And I'm excited to share with you too!
A few years ago I was doing this with my plaid backed Household Hints book, and I'm going to start back up again. I'll read for just a couple of minutes and doing it LIVE will let you share your thoughts back to me in real time!

Stay Tuned
This next week I'm sharing a new series about health and wellness.
Stay tuned for those posts as well as an opportunity to get one of my first subscription boxes/programs. Details coming at the end of the week.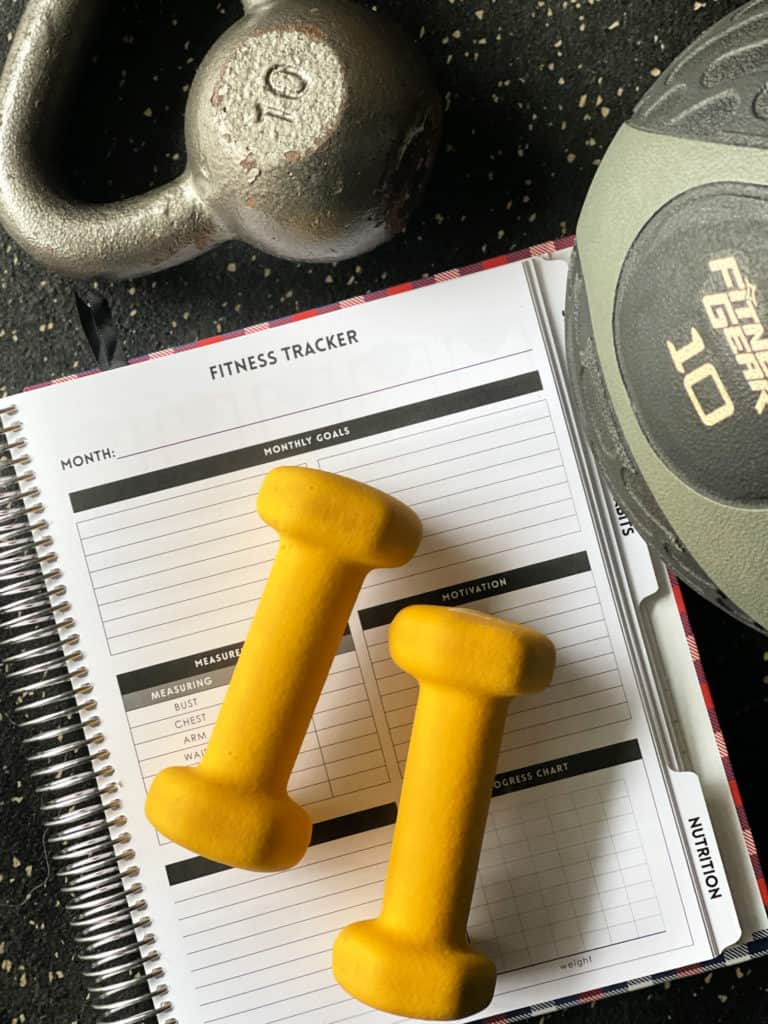 Want to get daily encouragement? SUBSCRIBE HERE so you don't miss any posts!
Encouragement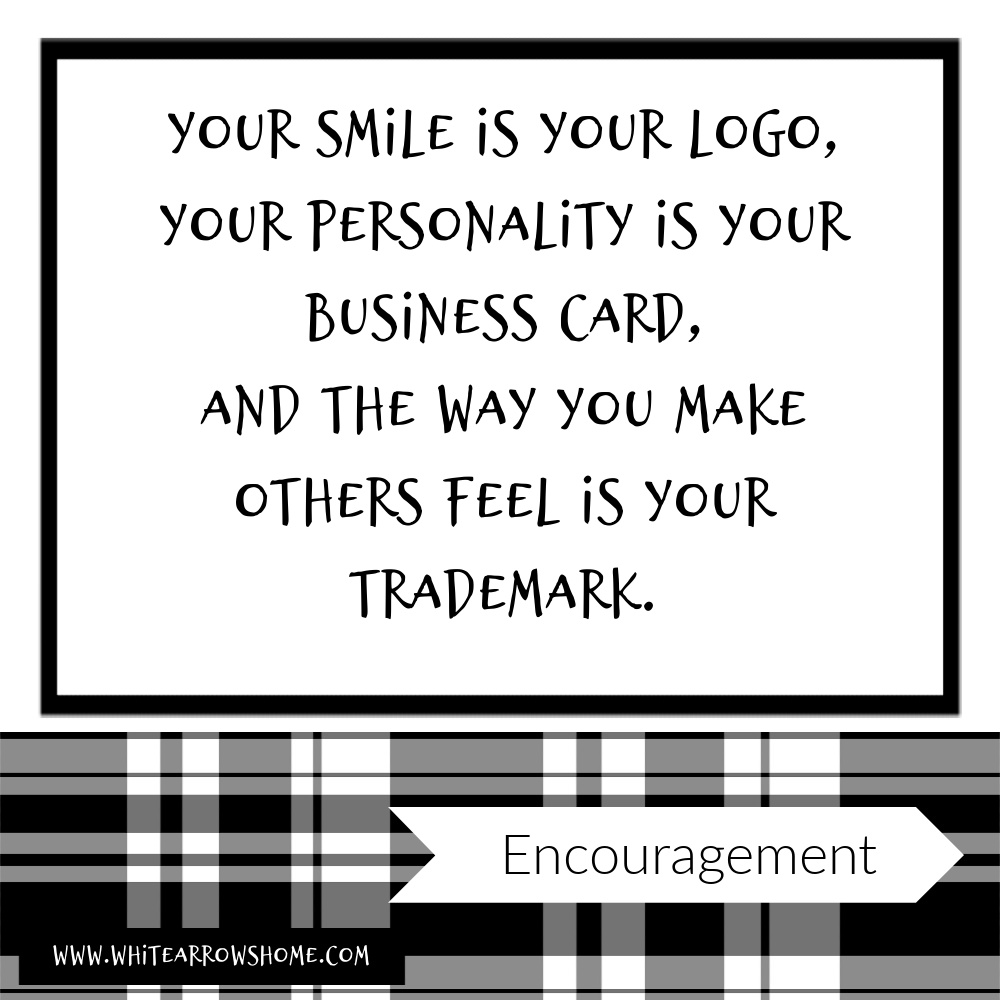 Recent Posts
This week was so fun as I shared about my trip to Spring at the Silos. I had so much fun traveling there with a dear girlfriend. I had so much to share I broke it into three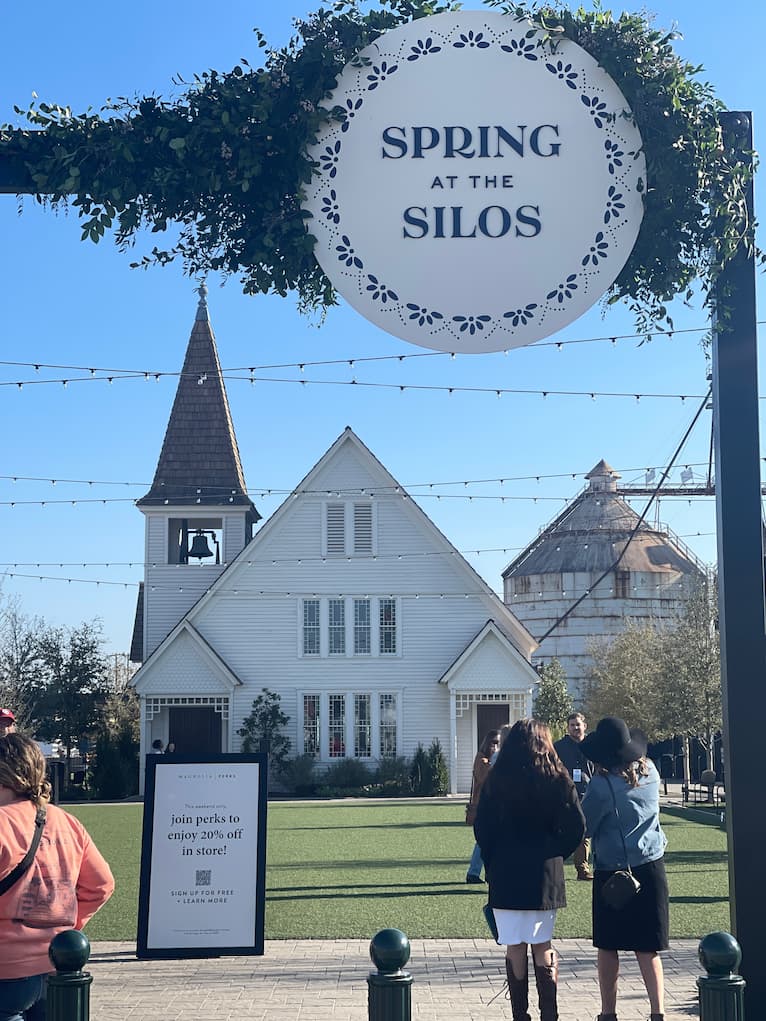 Yesterday's Welcome Home Saturday post had great inspiration for a Spring DIY and home tours. I also shared some great deals on some favorite products.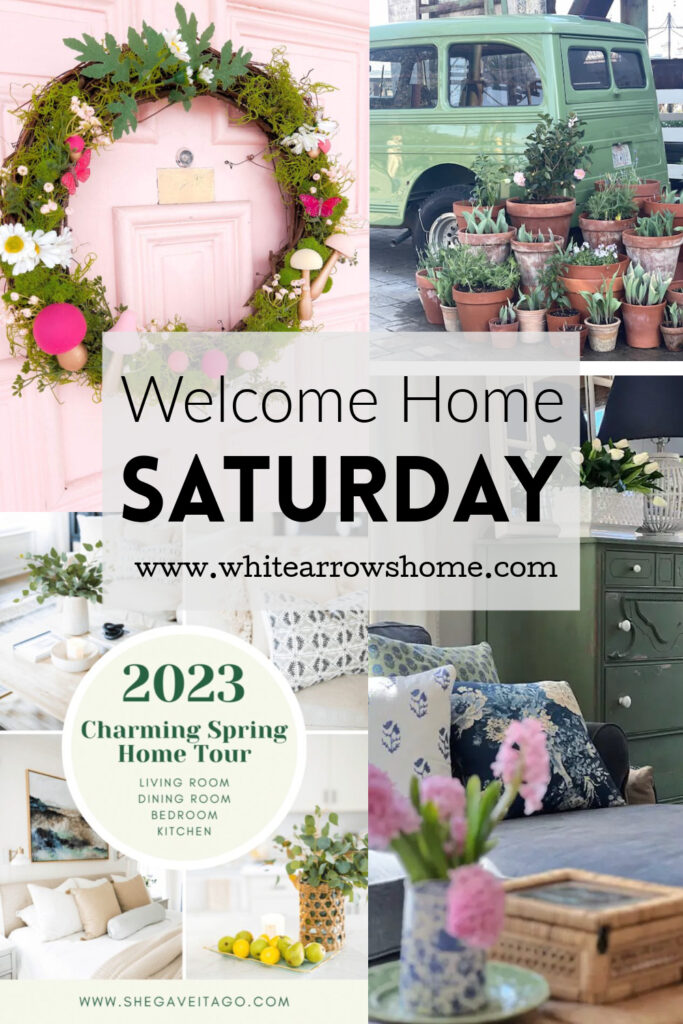 Did You See This?
Do you collect milk glass? It's one of my favorite items to bring home from the antique shop or thrift store because it's usually found at a great price and there are so many different styles. I love using it in every season, especially Spring.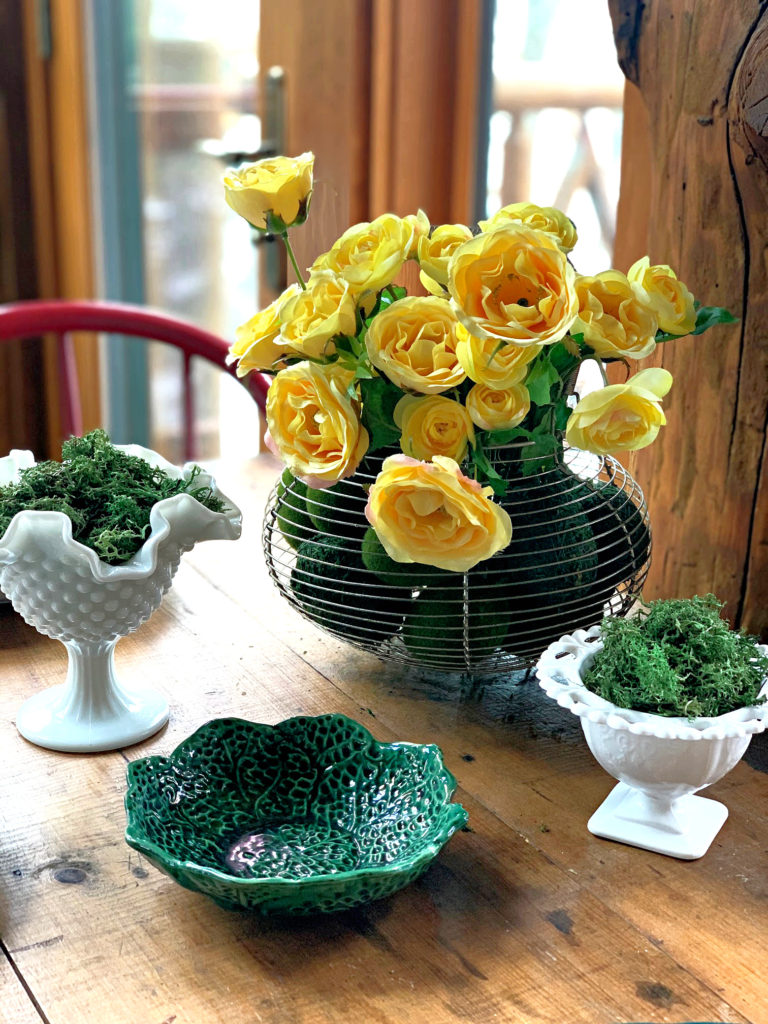 More Inspiration From Around the Web
In The Shop
What fun we had this weekend at Our Northwoods Shop Hop! Thanks to all our customers who came and those who supported on online because you couldn't be here in person!
Save the date for our next event! Saturday, May 6 we will be hosting our Second Annual Kentucky Derby Party at The Shop. More details to come, but you can mark your calendars and start planning your outfit + hat! We had so much fun last year!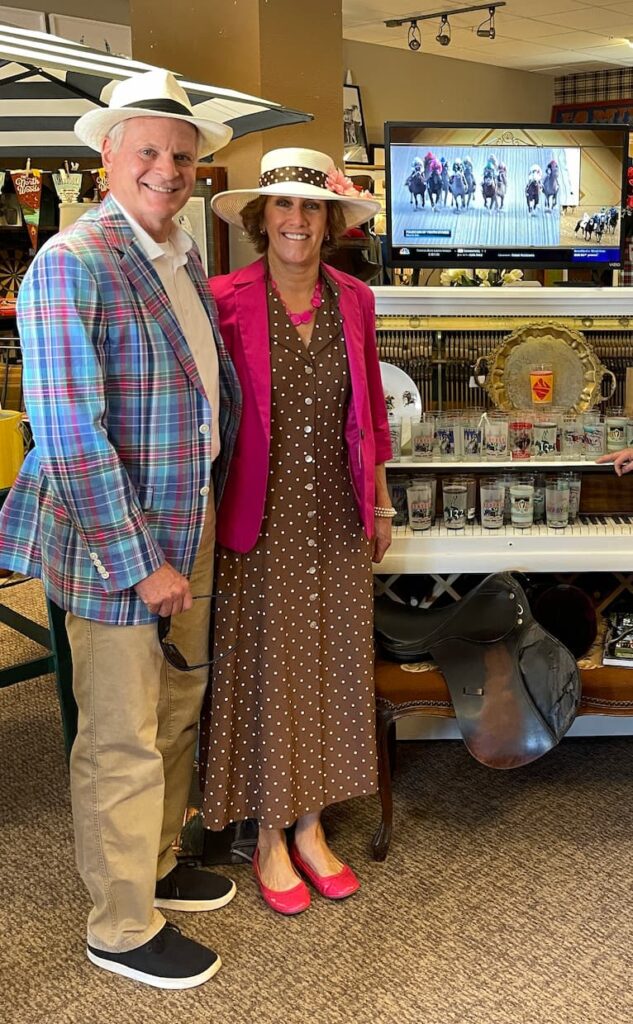 Fun Finds


Enjoy the rest of your weekend!
FOLLOW ALONG
Instagram ~ Facebook ~ Pinterest ~ Twitter ~ YouTube ~ Tik Tok ~ Liketoknow.it