I grew up in a home full of antiques. I saw how adding beautiful home decor with thrifted finds gives a house a story and style. My mom and dad were collectors of beautiful antique furniture pieces they had purchased together over the years or had passed down through the family. They were beautifully mixed into our home.
My grandparent's home was full of beautiful antiques also collected over time from their life in Ohio, New York and Pennsylvania.
I started collecting my own antiques in high school. When I graduated from college and moved into my first apartment I was able to furnish it with these pieces. I had collected:
a hall tree
table and chairs
hope chest
church pew
art work and collectables
(Affiliate links are used for your convenience. Read my full disclosure here.)
As my living spaces and family have grown so have my collections. It has been really fun in the past few years to start sharing my adventures with my followers here on the blog and on Instagram and Facebook along with some friends I've made from around the country for a series we call Thrifting With The Gals.
Each week we share our trips to local antique shops, vintage markets and thrift stores in our Instagram and Facebook stories. Once a month we come together to share a hop on our blogs. Find links to all the Thrifting Gals posts at the bottom of the page.
We share ideas for how to integrate antiques and vintage finds into our homes and ways that we are upcycling or refinishing thrifted finds.
SUBSCRIBE HERE so you don't miss any inspiration!
MEET THE GALS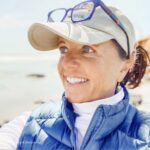 Ann @ Dabbling & Decorating | Pinterest | Instagram | Facebook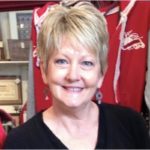 Rachel @ The Ponds Farmhouse | Pinterest | Instagram | Facebook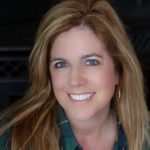 Kristin @ White Arrows Home | Pinterest | Instagram | Facebook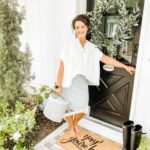 Robyn @ Robyn's French Nest | Pinterest | Instagram | Facebook
And our Guest Host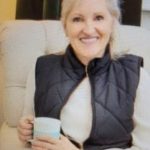 Renae @ Peacock Ridge Farm | Pinterest | Instagram | Facebook
Welcome
If you are coming over from my friend Ann's blog, Dabbling & Decorating, welcome to our lakeside log cabin home in the Wisconsin Northwoods. Didn't you love your visit to Ann's? Ann was the visionary behind Thrifting With the Gals and I am always so inspired by her! She has amazing taste and I love seeing how she uses her finds in her homes.
Trays
A favorite recent find for me was this tray with fox handles. I thought it was so unique when I spotted it on the bottom of a Good Will shelf for $4.99! It had some water spots on it, but I simply polished them away with some Murphy's Oil Soap.
The Northwoods, where I live, is full of wildlife and there are foxes that live on our road. We love when we get to see them. So finding a special piece that had fox on it was exciting.



Linens
I always peek through the stacks of antique linens when I'm thrifting. I'm not only awed by how beautiful so many of them are, but also about the artistry and care that went into making them.
I particularly love this one I found with the blue daisies on it. I loved the colors.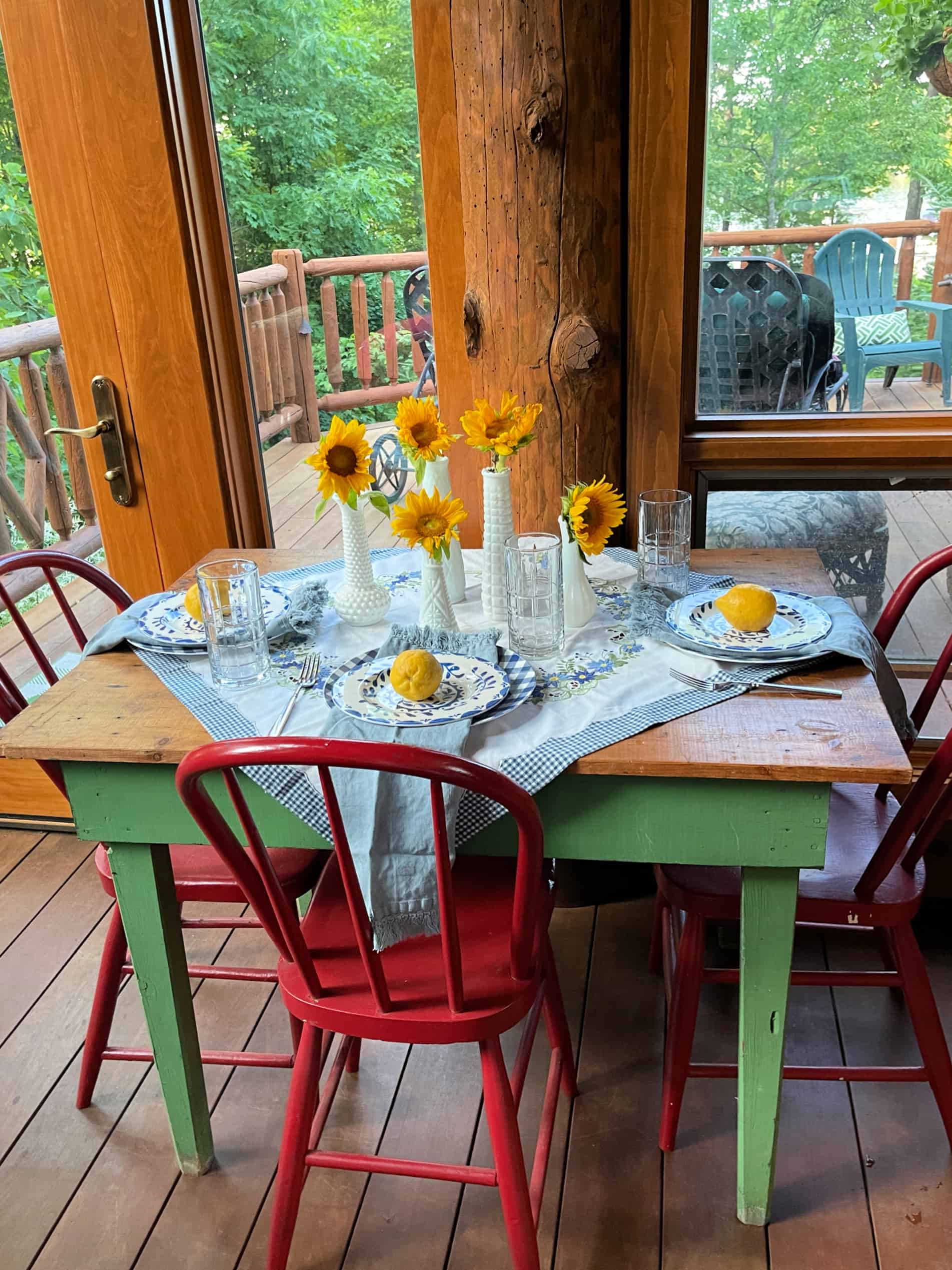 Pitchers
I collect many kinds of pitchers. I love vintage juice pitchers. coffee pitchers and small gravy boat pitchers. I fell in love with this rustic pitcher at first sight. I thought it was the perfect style for my cabin. The flowers on the side of it remind me of the ones I would draw as a little girl.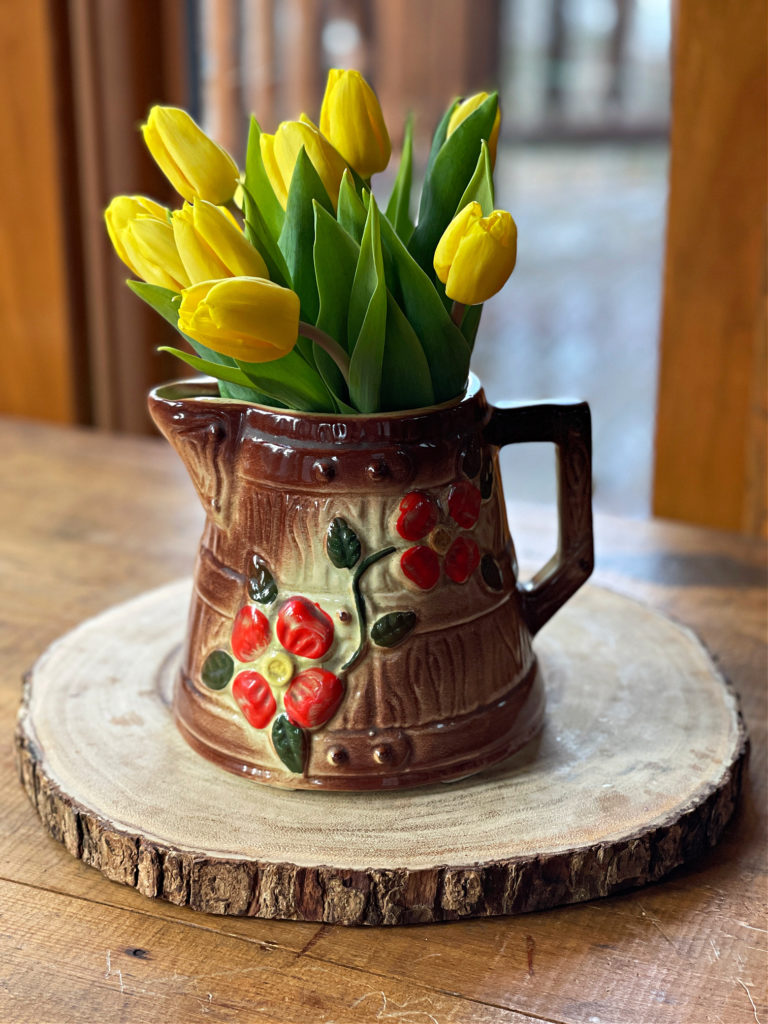 China Dishes
I'm in the middle of a project to build a dish closet in my house to hold my various sets of vintage dishes. I love collecting them, mix matching them and serving with them.
In my shop, White Arrows Home. we have a Dish Bar where you can come and find special dishes to use to build your own special place settings. You can choose a plate to gift with fresh cookies to a neighbor or a teacup to mail to a friend and schedule a zoom coffee date.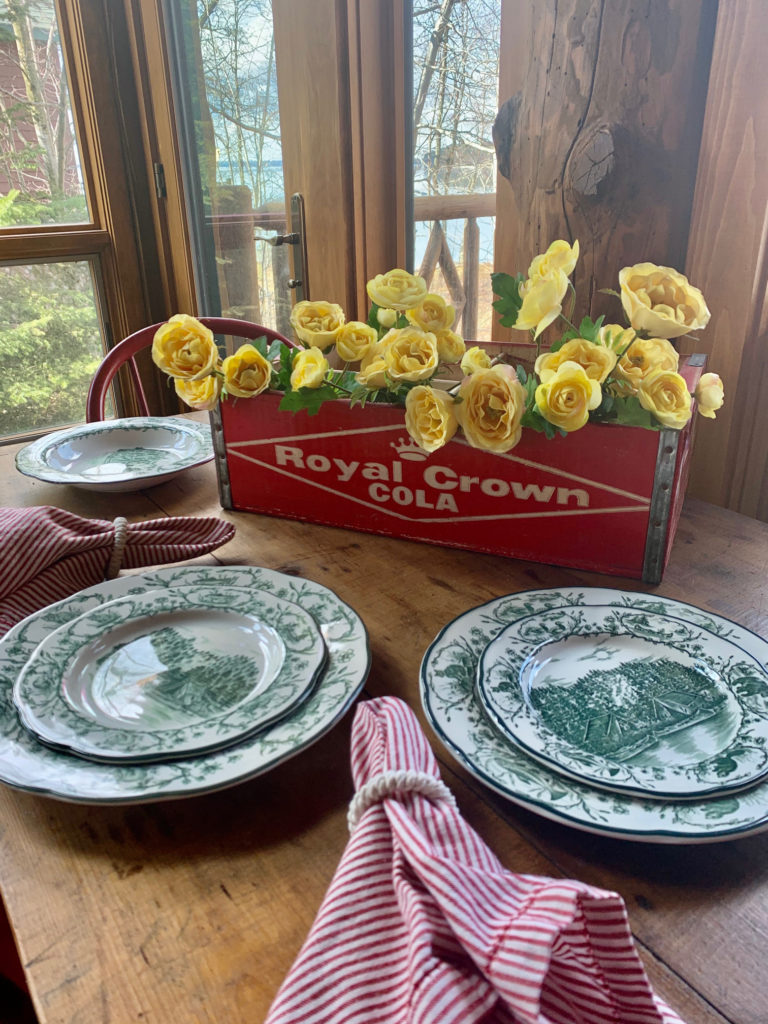 Glass Vases
My green glass vases were one of the first things I started collecting. I was able to find them in so many different styles and sizes and for great prices. I can usually get them for under $10.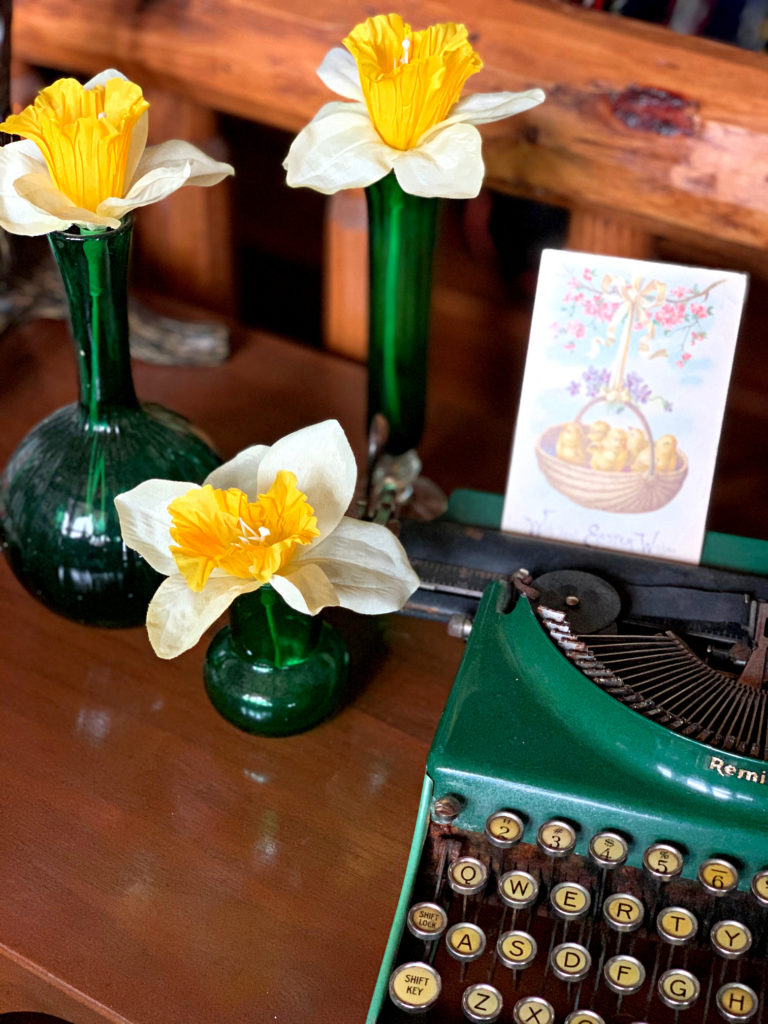 Pottery
McCoy Pottery is a fun thing to collect as well. They add a lot of beauty to our home. I love pulling out a few of my blue ones in Spring.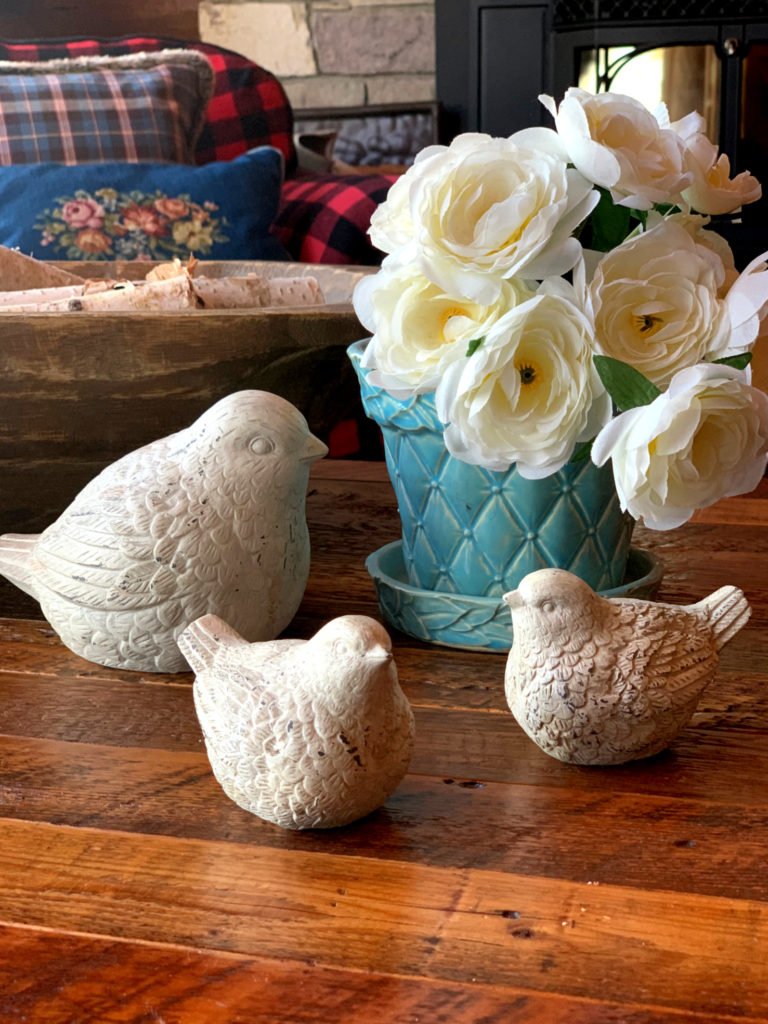 More Thrifting Inspiration:
Tins
I always have my eye out for vintage tins. I'm looking for ones that have amazing graphics, color and brand names.
This Sunshine Biscuits tin is a favorite find. I found it when I ventured into a small town Wisconsin antique shop just down the road from where my son had a baseball tournament one Summer.
Talk about pure joy- the bright yellow and the Sunshine name!
It's a great way to bring out some color in the Spring. I love using vintage pieces like this as pots and vases.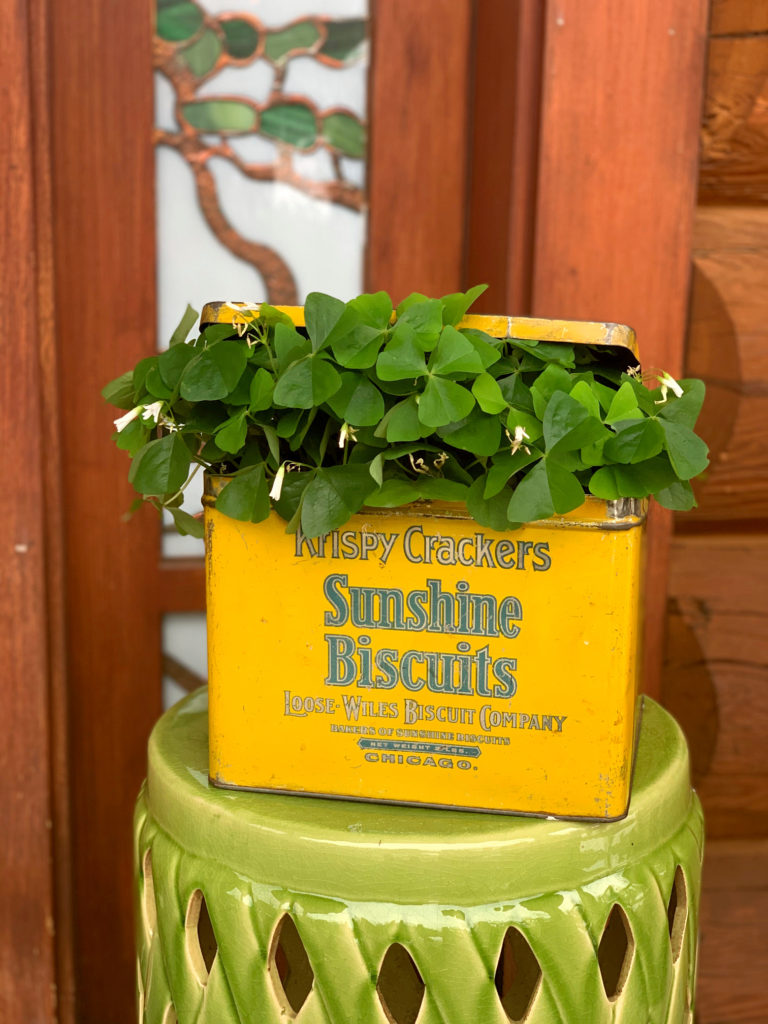 Thermos and Jugs
I also love using my vintage jugs and thermos as vases. And in the Spring, bringing home tulips from the grocery store helps brighten the days when Winter seems to last forever.
In The Northwoods of Wisconsin where I live the first snowfall tends to come in October and the last one is often in May. So if we can't have Spring outside, we can bring it inside.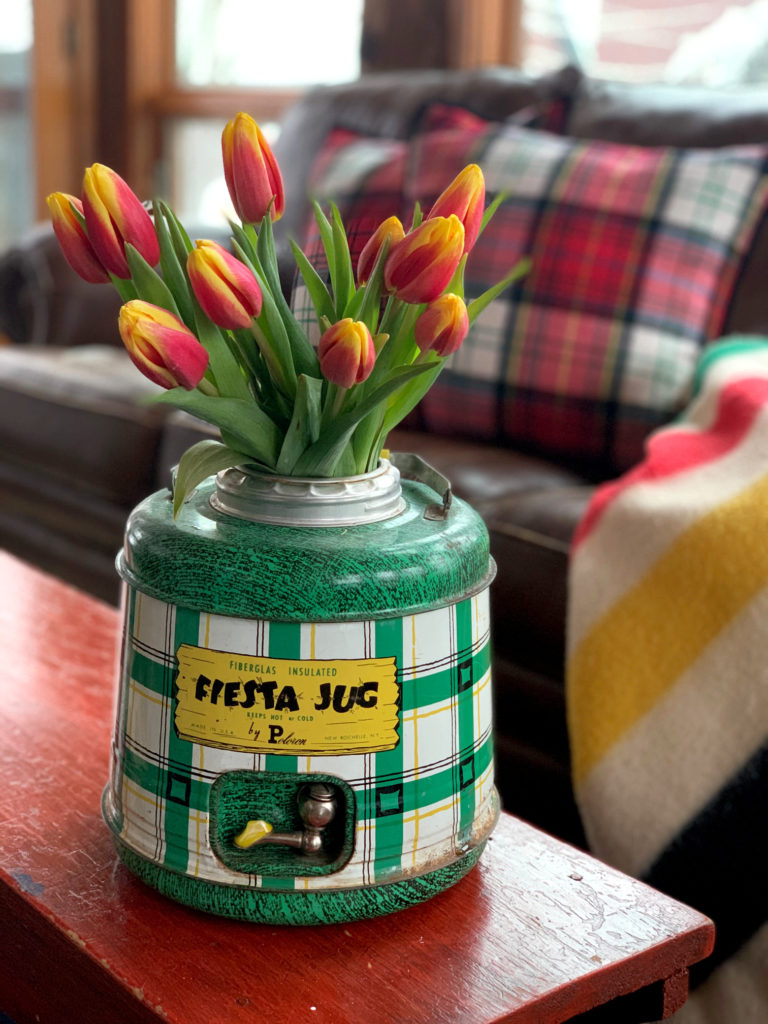 Blankets
When I find old camp blankets for reasonable prices I bring them home with me. They are great to throw over chairs and sofas so they can easily be grabbed for getting cozy.
I'll even buy a blanket that I love the pattern of with a hole in it. Then I feel ok to cut it up and use it for projects, pillows and reupholstery.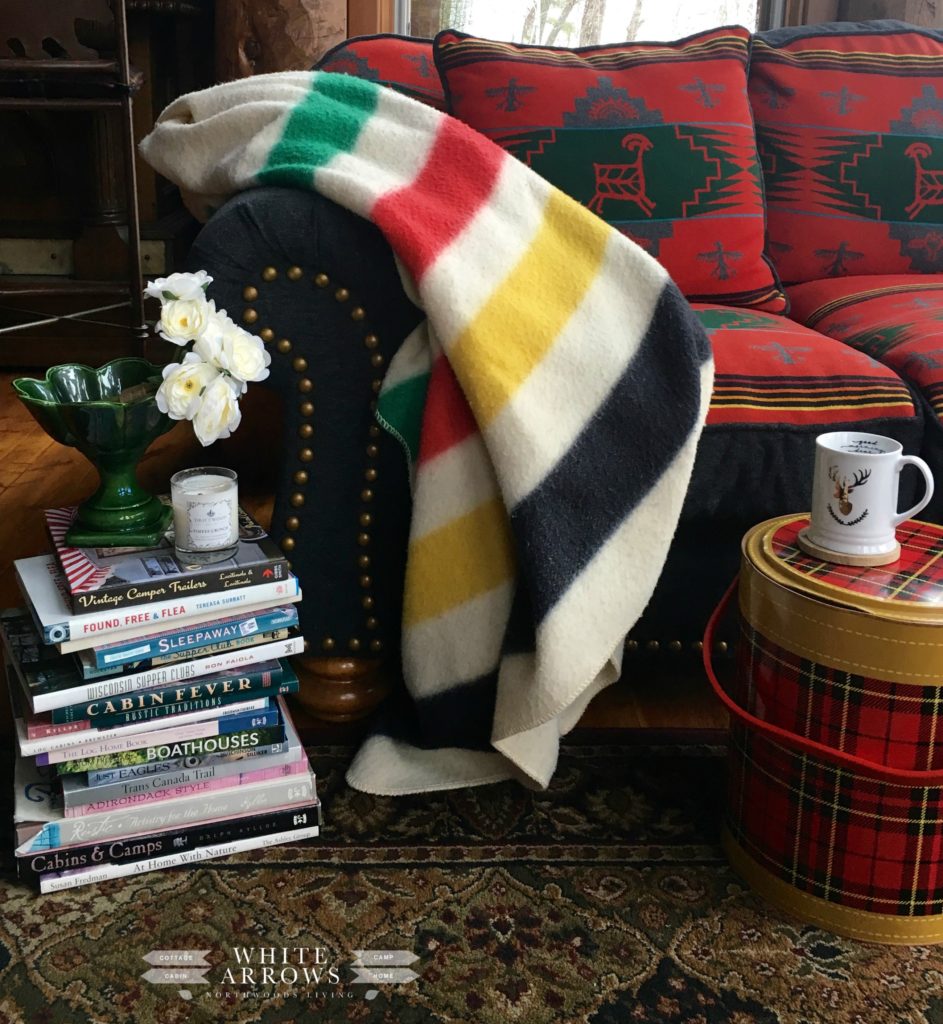 Thanks so much for joining me! Next up you are headed to my friend Robyn's home where you will find so much inspiration! Her blog, Robyn's French Nest is one of my favorites! I love her style.
TAKE THE TOUR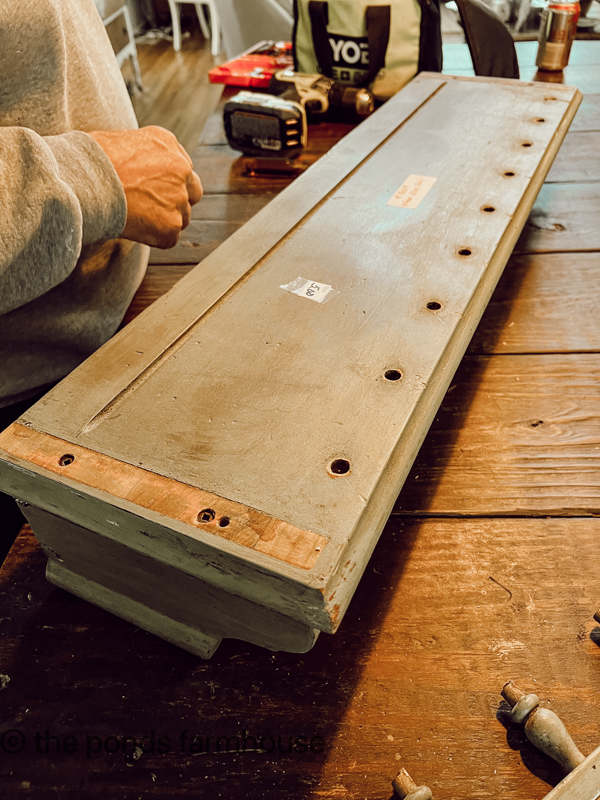 The Ponds Farmhouse ~ Dabbling & Decorating ~ White Arrows Home ~ Robyn's French Nest ~ Peacock Ridge Farm
FOLLOW ALONG
Instagram ~ Facebook ~ Pinterest ~ Twitter ~ YouTube ~ Tik Tok ~ Liketoknow.it ~ Podcast