My top thrifting finds this month add beautiful Winter decor to our home mixing in old with new for rustic, timeless style.
(Affiliate links are used for your convenience. Read my full disclosure here.)
It is so much fun to share thrifting adventures with you over on Instagram Stories during the week when I hit my local antique shops, thrift stores and vintage markets for our #thriftingwiththegals series. My Thrifting With The Gals friends share from where they live across the country too, in Vermont and Maine, North Carolina and Florida, Minnesota and Wisconsin.
Then each month we come together for a blog hop to share how we are using or upcycling our finds in our own homes.
SUBSCRIBE HERE so you don't miss any inspiration!
Meet the Gals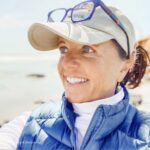 Ann @ Dabbling & Decorating | Pinterest | Instagram | Facebook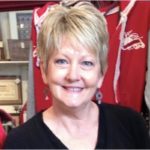 Rachel @ The Ponds Farmhouse | Pinterest | Instagram | Facebook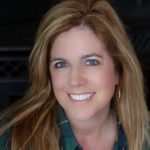 Kristin @ White Arrows Home | Pinterest | Instagram | Facebook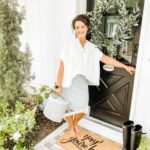 Robyn @ Robyn's French Nest | Pinterest | Instagram | Facebook
And our Guest Host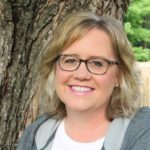 Lora @ Lora Bloomquist Create & Ponder | Pinterest | Instagram | Facebook
Welcome to Camp Paradise
If you are coming over from Ann's blog at Dabbling and Decorating I know how much you enjoyed your visit to Vermont and Maine. Ann inspires me so much every single day following along with her inspirational decor ideas!
You've now traveled west to make a stop in Wisconsin at my lakeside log cabin home.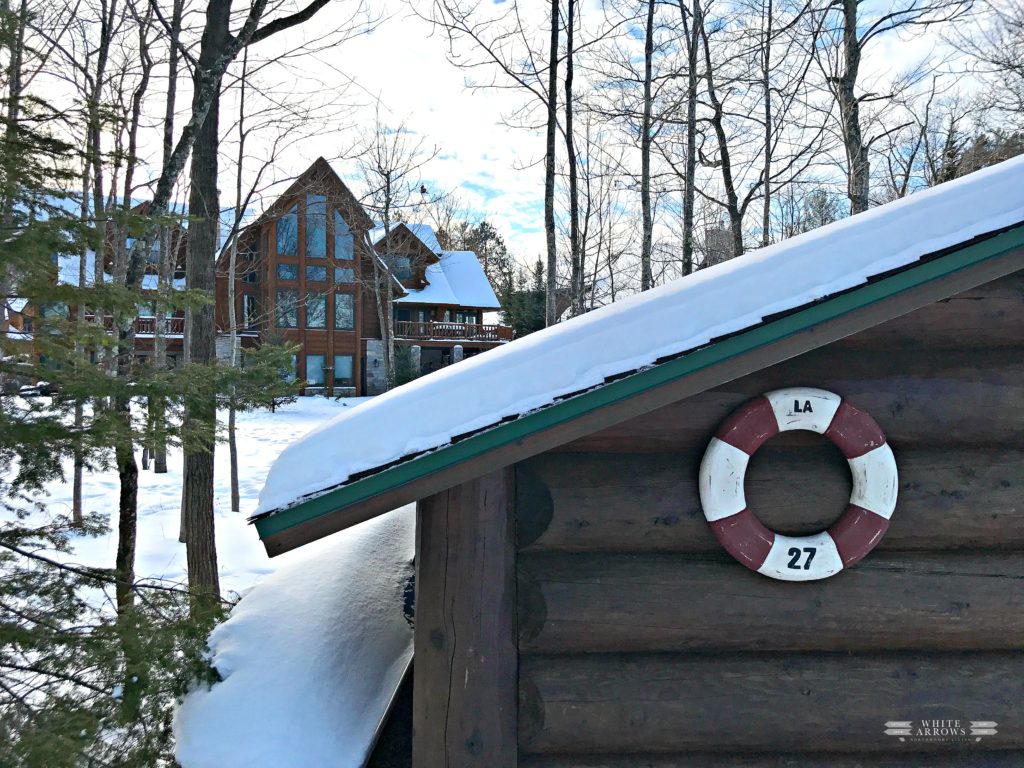 More Thrifting Inspiration:
Recent Thrifting Finds
This month I hit a few of my favorite shops here in my home town and also got to stop at my favorite shop in Montana while out visiting my parents over Christmas.
I bought this beautiful quilted pillow at The Shops at Station 8. It's made with a gorgeous needlepoint scrap and old wool buffalo plaid fabric and other remnants.
See more of our master bedroom decor IN THIS POST.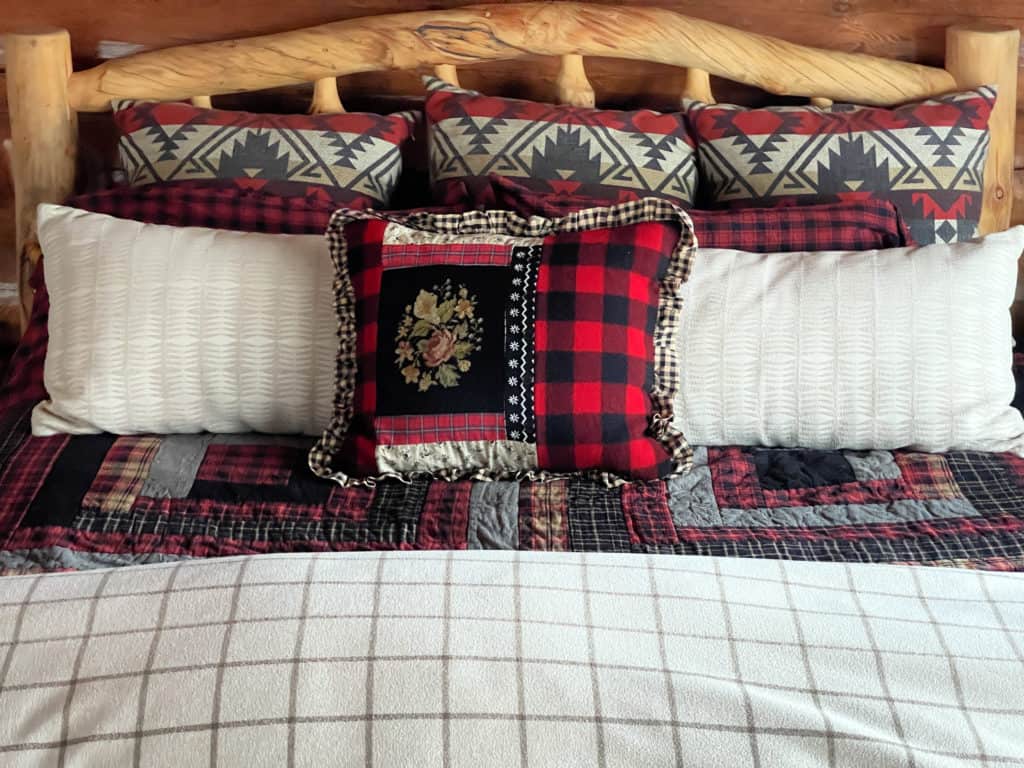 Cream and White Books
I'm always on the hunt for vintage books with beautiful spines and fun titles. I keep them on bookshelves around the house and then pull out certain ones for the seasons based on their colors or themes.
On my fireplace mantel this Winter I used several of my cream and white books found recently. I made small stacks and added wooden snowflakes from the Target Dollar Spot and glass votive candle holders from Walmart. I love mixing new and old!
See more of how I decorate with vintage books IN THIS POST.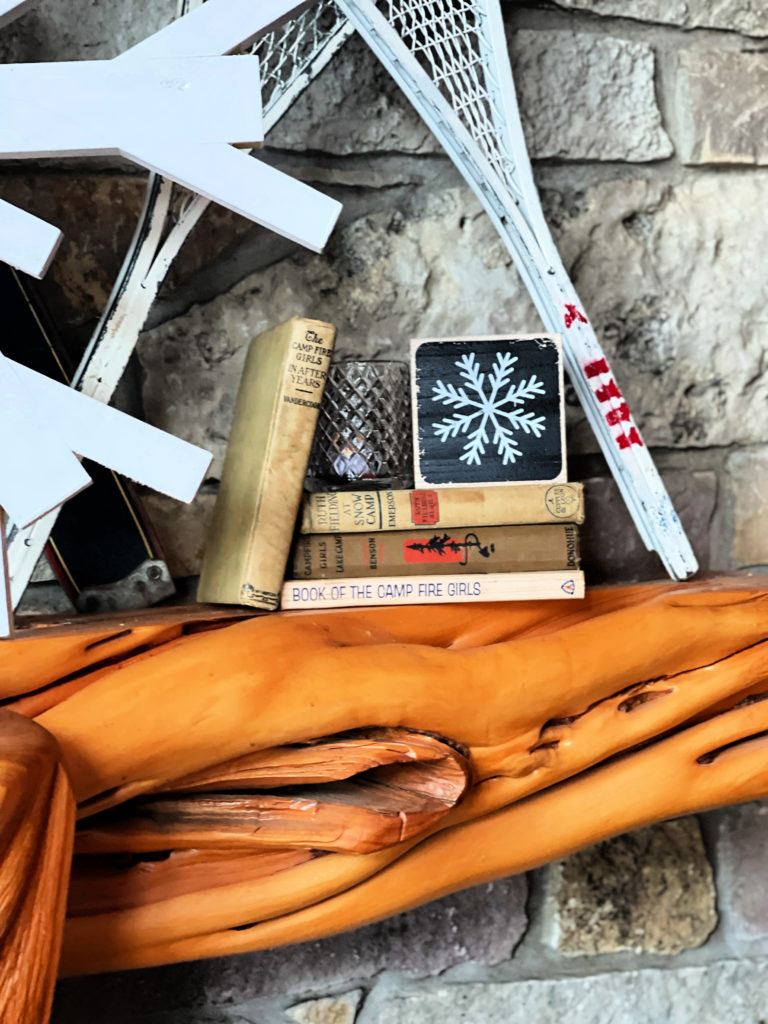 Buffalo Plaid Camp Blanket
I can't resist camp blankets and believe it or not I didn't have a buffalo plaid one with fringe! I made a bee line for this one when I saw it in a favorite booth at Ages Past Antique Mall.
See more of how I decorate with Buffalo Plaid IN THIS POST.
Plaid Suitcase
Also in that same booth I found a fun plaid suitcase. I have several plaid suitcases in my collection, but not this one yet. For now it's found its home in our entryway beside the cubbies.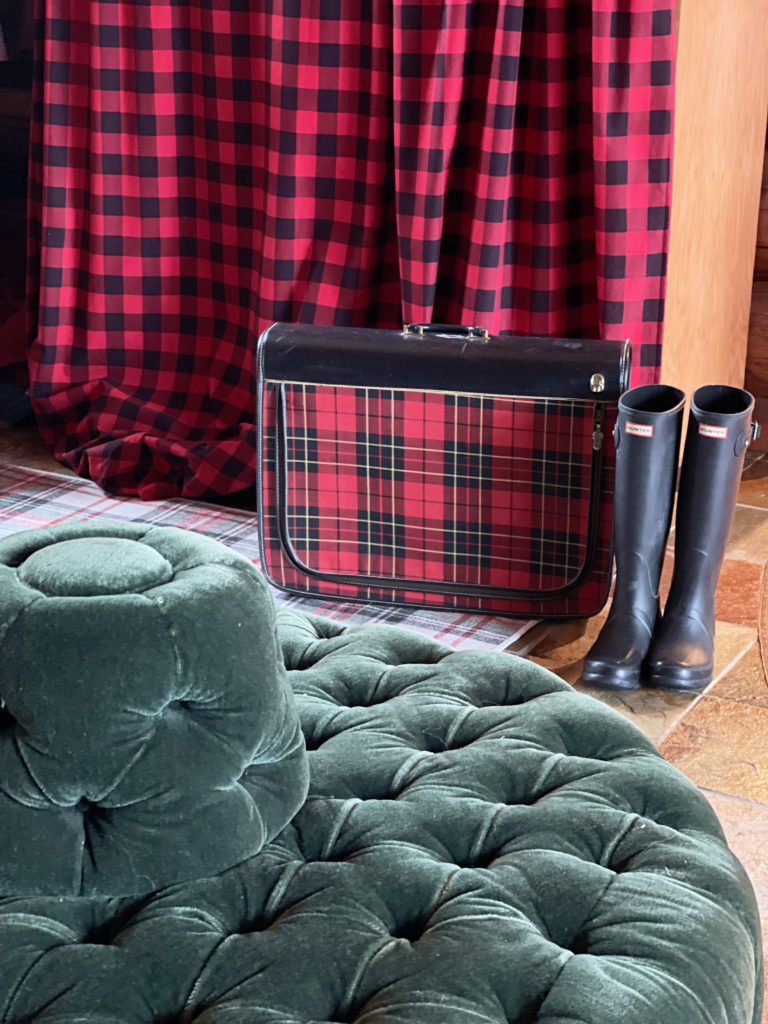 Nordic Sweater
Also in this favorite booth, I grabbed another Nordic Sweater. They are the perfect thing to wear here in The Northwoods throughout our long Winter. It's a great layer that can work as a coat on a milder day.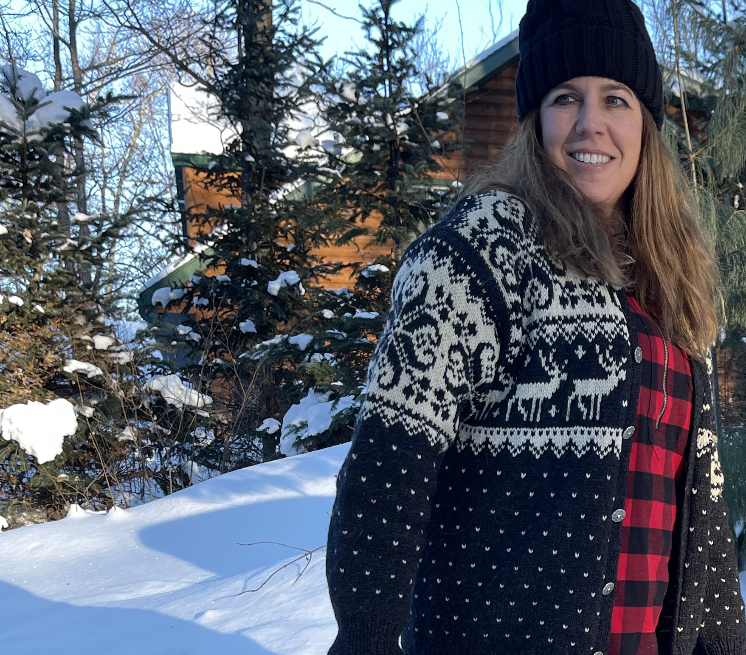 Blankets
It was a good day for Mary's booth! I also brought home this Beacon Blanket. I think every cottage and cabin needs a Beacon Blanket in it. And believe it or not, I didn't have one yet. I had the idea when I bought it, that it would end up on one of my daughter's (I have two) beds. After bringing it home, I'm not sure yet.
Read about the history of the Beacon Blanket in this post from Swannanoa Valley Museum and History Center.
"Beacon Manufacturing Company operated in Swannanoa from 1924 – 2002 and was once the largest blanket manufacturer in the world. Today, many of their beautiful blankets are collector's items."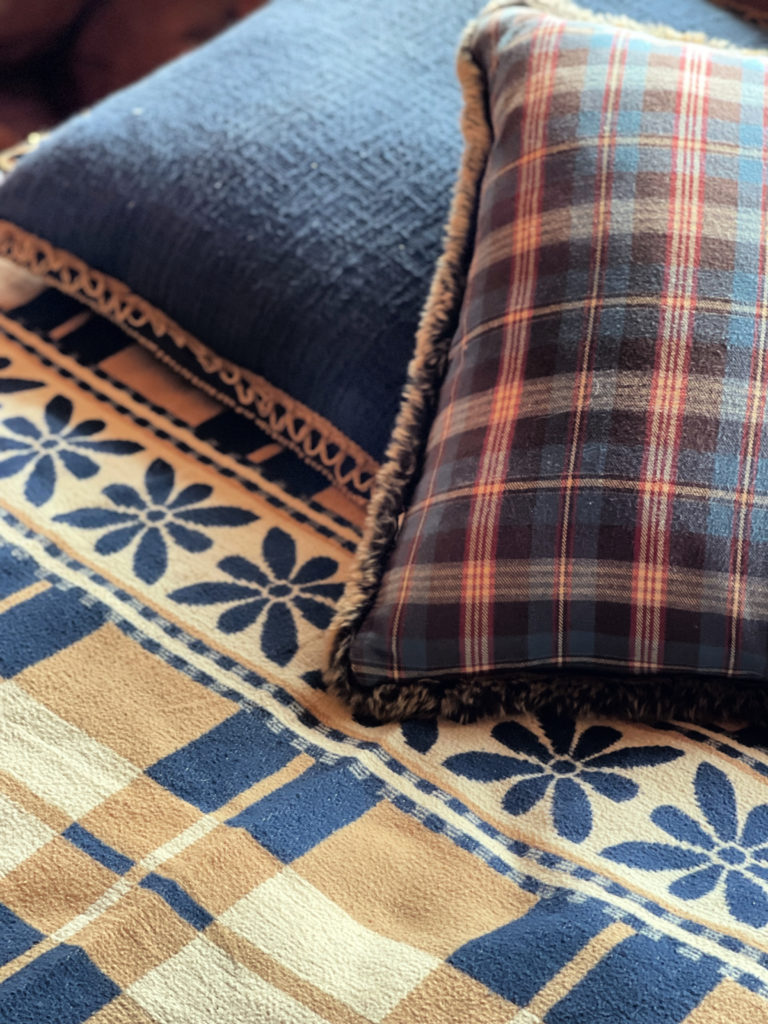 At another shop I picked up this Land's End wool plaid blanket and love it on one of my son's ( I have three) beds.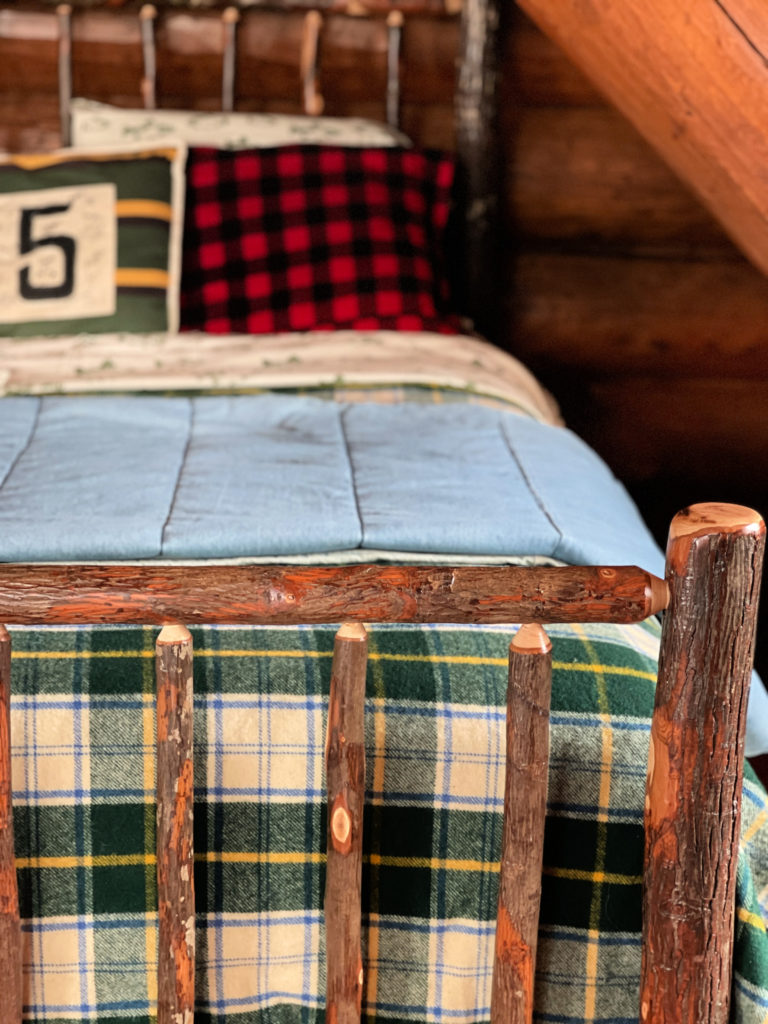 Come along to visit Ages Past with me:
Snowbird Mop Tin
I found a few cute tins that had Winter themes to them like this Snowbird Mop tin. I added three battery powered candles inside. By lamplight and candlelight are my favorite way to enjoy Winter evenings, so this adds to the cozy glow.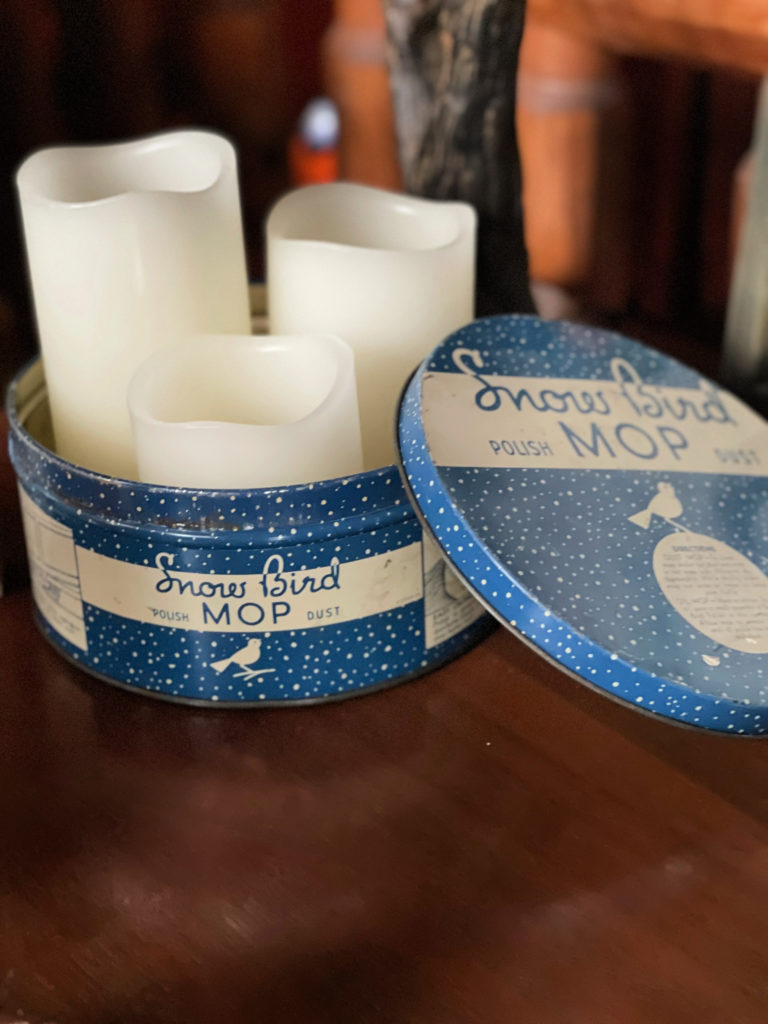 Swizzle Sticks
Another collection I love adding to is my vintage swizzle sticks. On a recent thrifting trip up to Ironwood, Michigan 9 (about an hour drive north) I found these fun ski shaped sticks perfect for Winter cocktails.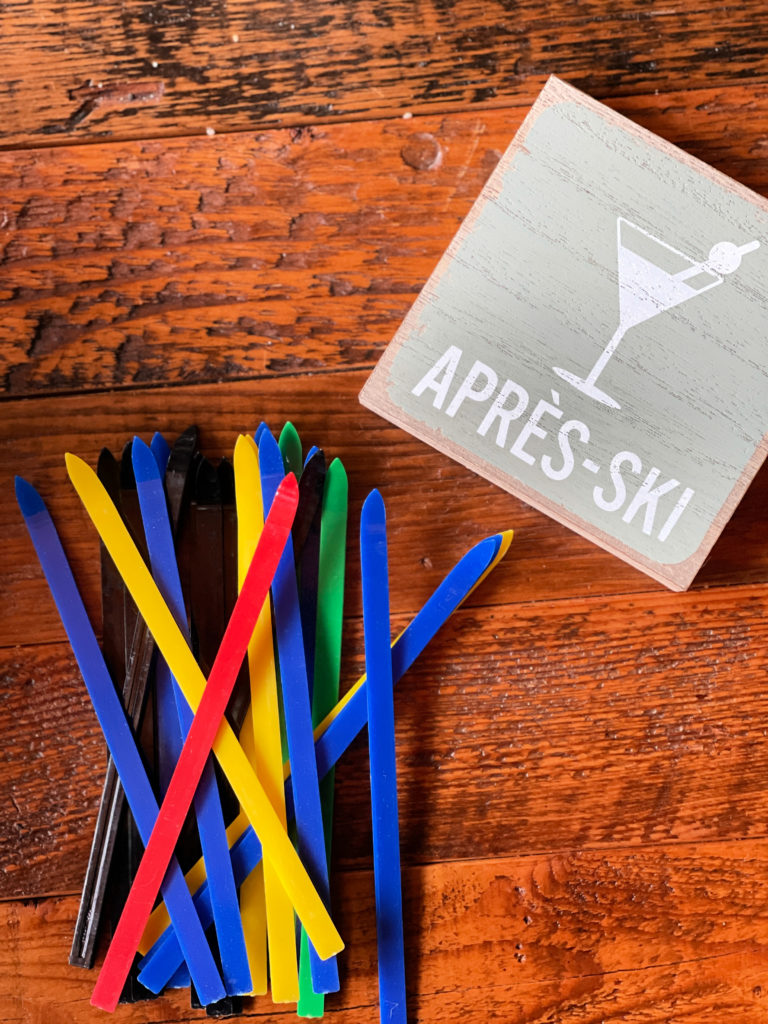 Thanks so much for stopping by! Next, you are headed to the beautiful home and blog of my friend Robyn at Robyn's French Nest. You will be so inspired!
Take the Tour

The Pond's Farmhouse ~ Dabbling and Decorating ~ White Arrows Home ~ Robyn's French Nest ~ Lora Bloomquist Create & Ponder
FOLLOW ALONG
Instagram ~ Facebook ~ Pinterest ~ Twitter ~ YouTube ~ Tik Tok ~ Liketoknow.it ~ Podcast