Back to School Organizing is so much prettier and easier with some of my thrifted finds.
As my kids head back to school around Labor Day we transition spaces and vintage pieces into workstations and systems for staying organized. So many of my thrifted finds work great for this!
I styled a corner of my desk in The Great Room for Fall and added a cute vintage flashcard. I had been looking for this specific one because of what it represents. 2 is for me and my husband and 5 is for our five kids so together we equal 7.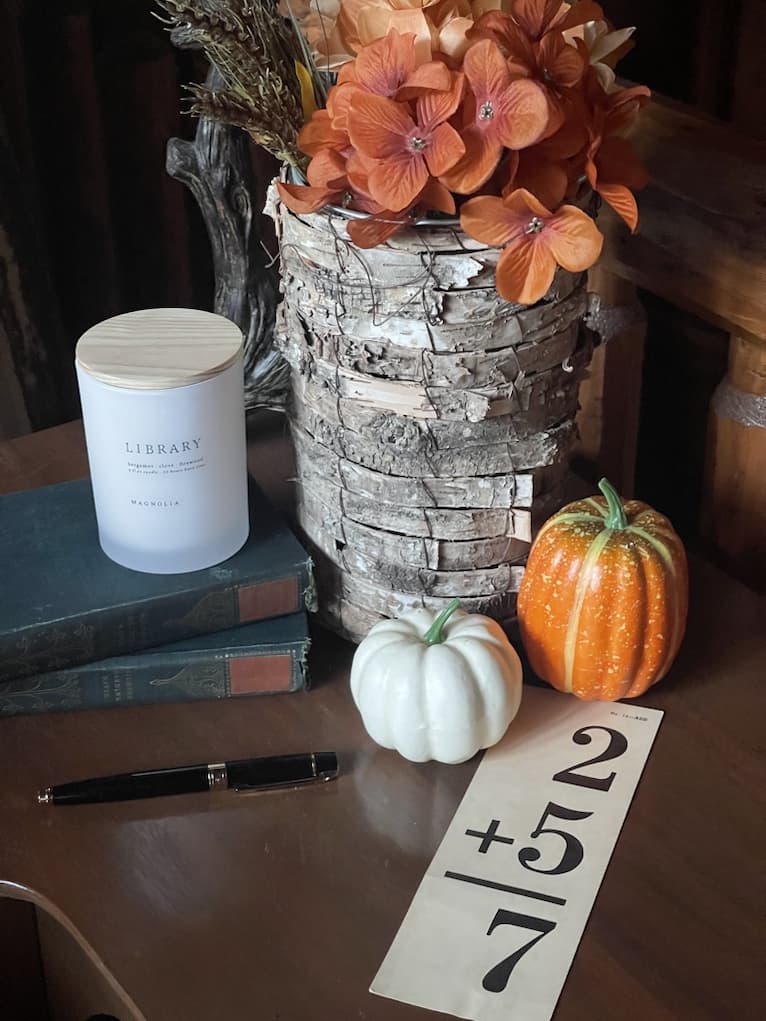 Each month it is so fun to join my friends Ann, Rachel and Robyn who also love thrifted finds. We love sharing thought the week on our Instagram Stories using the hashtag #thriftingwiththegals and then once a month in a blog hop to share our finds, DIYs and epicycles.
For these hops we love welcoming a fellow blogger to host with us and share their finds as well! This month we are so excited to have Anne and AnneMarie of Simply2Moms join us!
(Affiliate links are used for your convenience. Read my full disclosure here.)
MEET THE GALS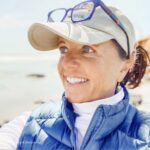 Ann @ Dabbling & Decorating | Pinterest | Instagram | Facebook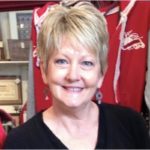 Rachel @ The Ponds Farmhouse | Pinterest | Instagram | Facebook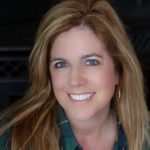 Kristin @ White Arrows Home | Pinterest | Instagram | Facebook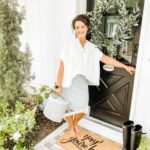 Robyn @ Robyn's French Nest | Pinterest | Instagram | Facebook
And our Guest Hosts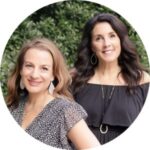 Anne & AnnMarie @ Simply2Moms | Pinterest | Instagram | Facebook
If you are coming over from Robyn's blog at Robyn's French Nest, welcome! Weren't her vessels and arrangements amazing! She's so talented and always inspires me!
One debate my husband and I have is about where to do homework. How do you like to work? Do you like to sit at a desk?
I sometimes like a desk, sometimes the dining room table, or sometimes my favorite club chair by the fireplace.
My kids, I have five of them, have worked at desks in their room, on the couch or at the kitchen counter; they've worked many places. It all has deepened on their own personal study styles and needs.
With two kids now grown and in the workforce and one in college, we've seen how having organized spaces to study have helped them learn organization skills that last.
Our younger daughter loves to work at the desk in her bedroom. She moved it under her windows where she has a beautiful view out to the woods and lake.
Her vintage typewriter moves out of the way when she's working and then moves back when she's done. It's like making a bed, it looks styled, pretty and organized when she's not there and inviting so when she looks at it she can't wait to sit there.



The desk was thrifted years ago, before she was even born and it has been in several spots in our houses over the years finally finding its home here.
A vintage floral pitcher full of pens was a sweet birthday gift from her friends last year. They gave it to her with a book store gift card. They know her well!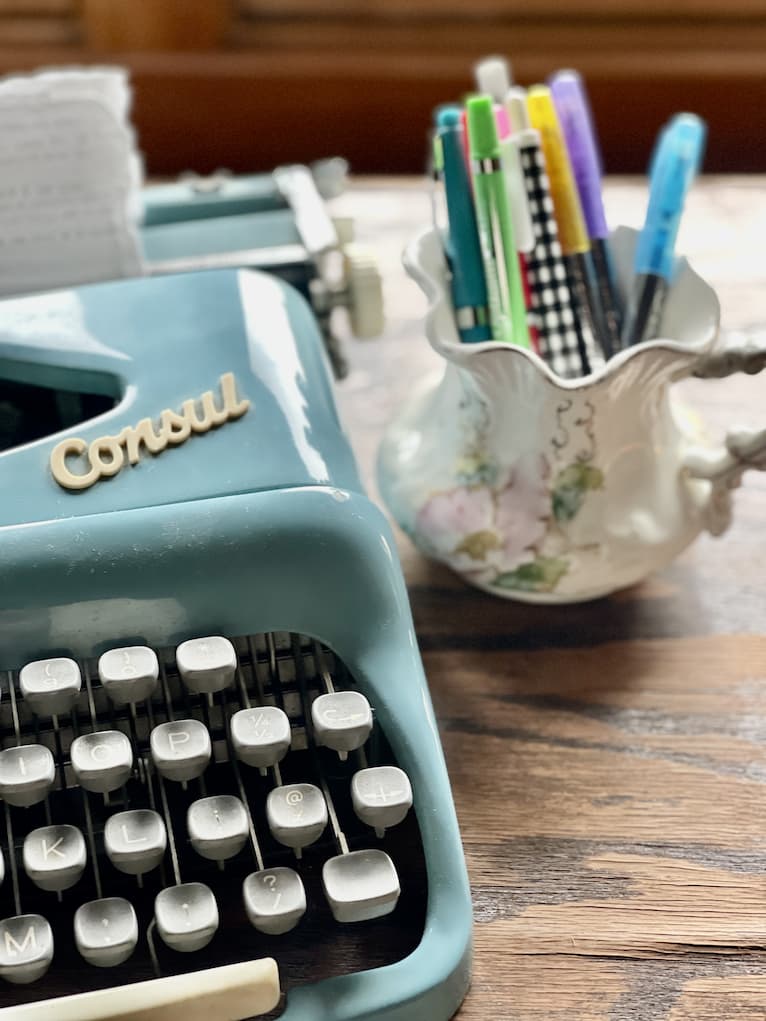 I have a vintage typewriter too. Mine is green and a favorite find from The Duluth Junk Hunt years ago.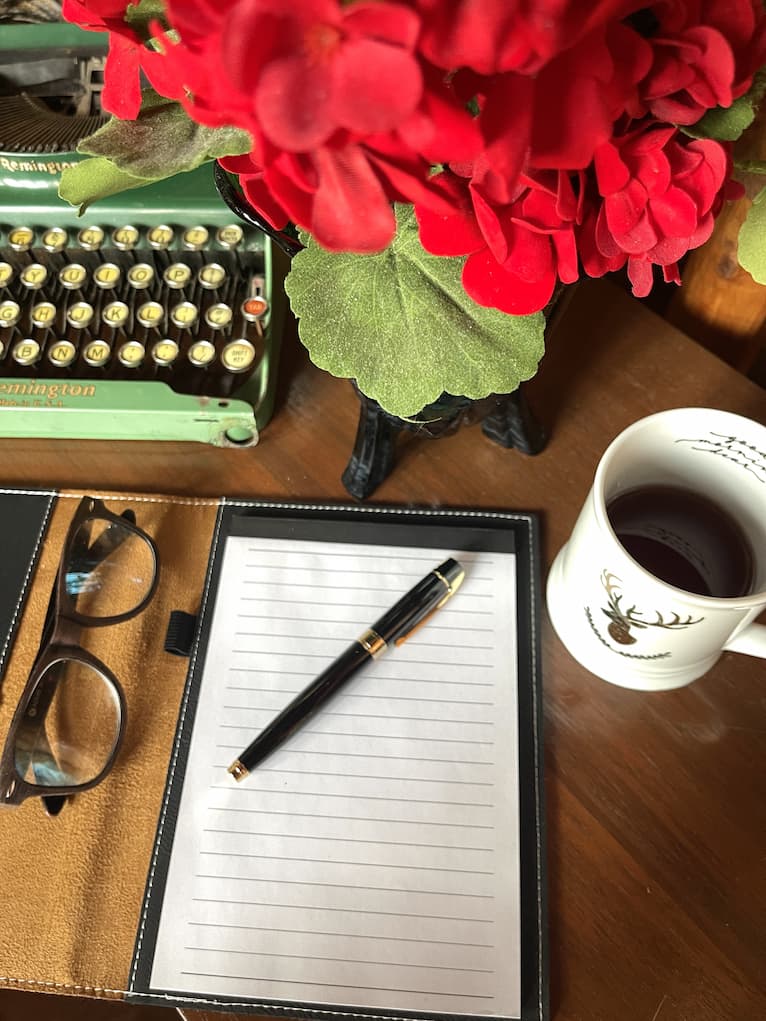 One of my favorite ways to organize craft and school supplies the kids might need for homework and projects is with old wooden totes. This one has a handle and is easy to move to any work zone.
Vintage totes come in so many sizes, colors and styles. They are fun thing to keep your eyes open for and are so versatile!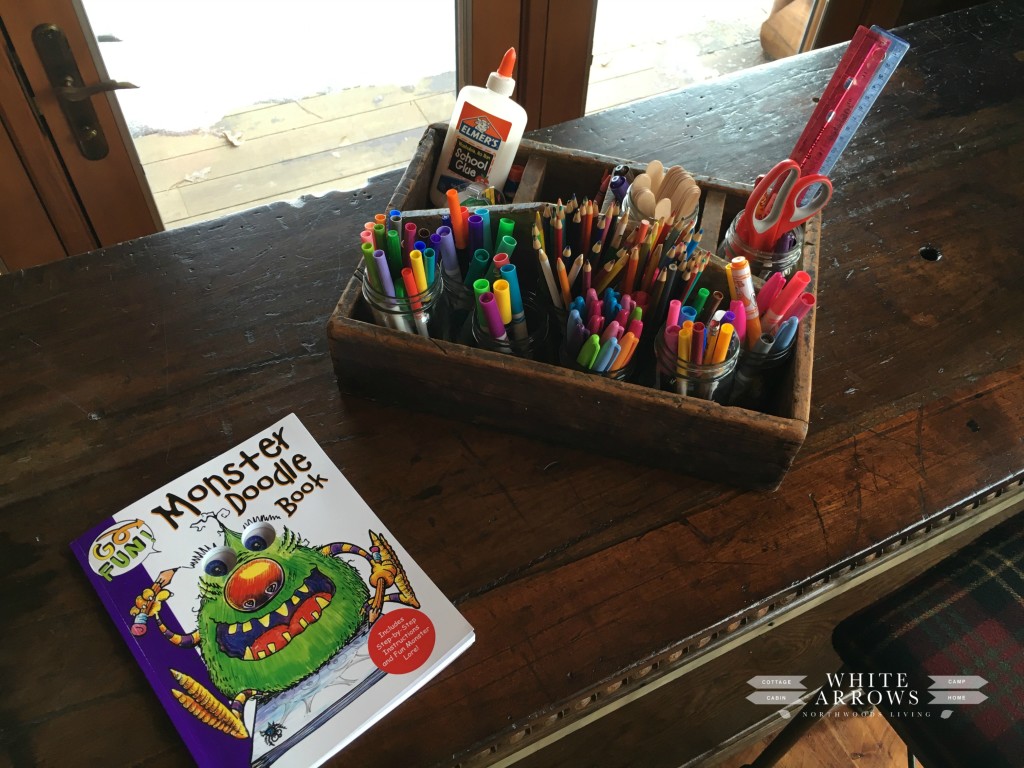 One of my recent projects has been to restyle our loft and utilize the space better. I set up one area with a table and chairs to work at and an old bakery shelving unit to organize craft items.
I'm so happy with how the space turned out! The table has a beautiful view looking out the big great room windows to the lake.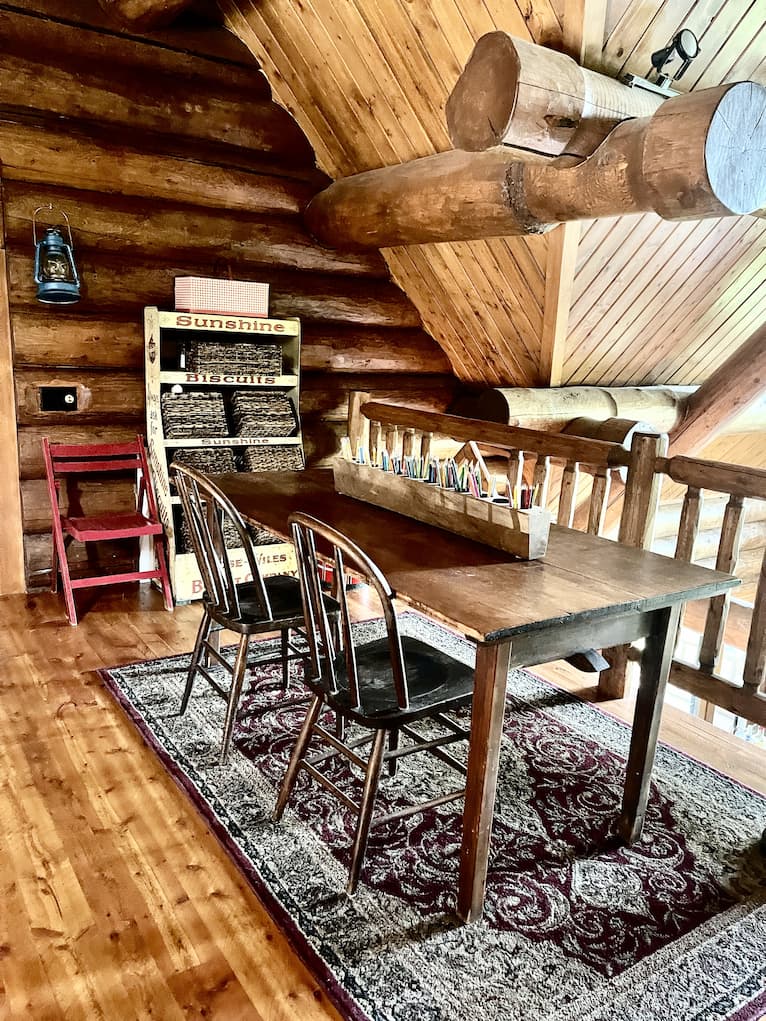 I found the table and chairs at a favorite local antique shop a few months ago. Read about an antique weekend Up North IN THIS POST.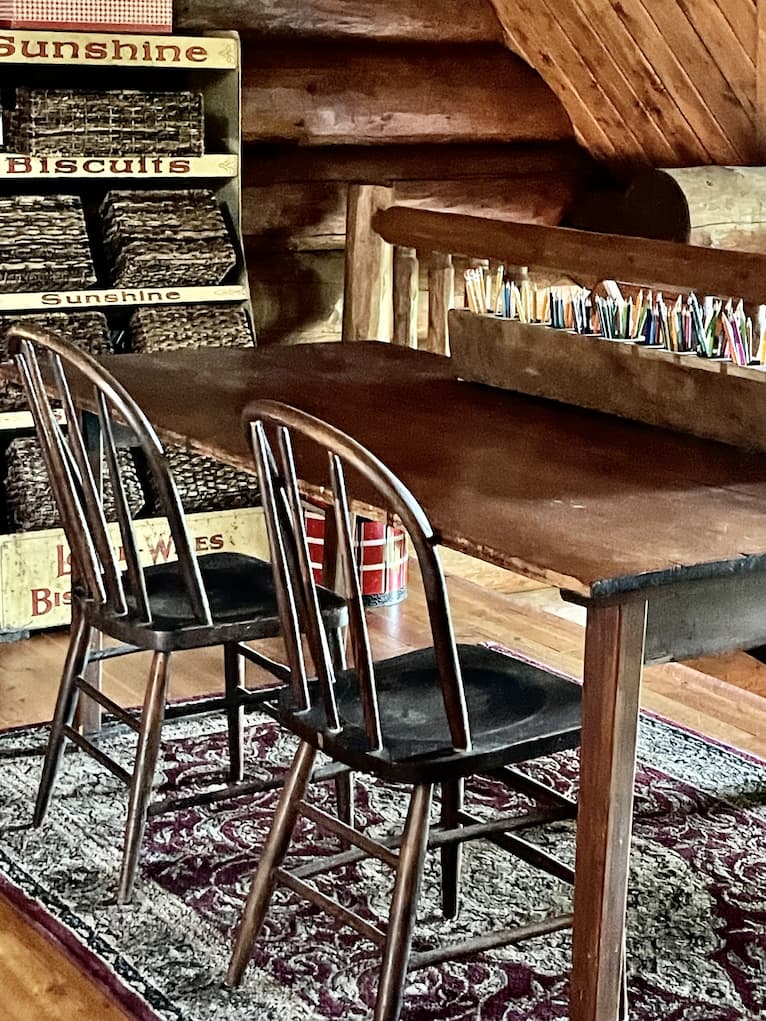 The loft workspace sits between my kids' rooms so is a great spot to spread out while they work if they need to.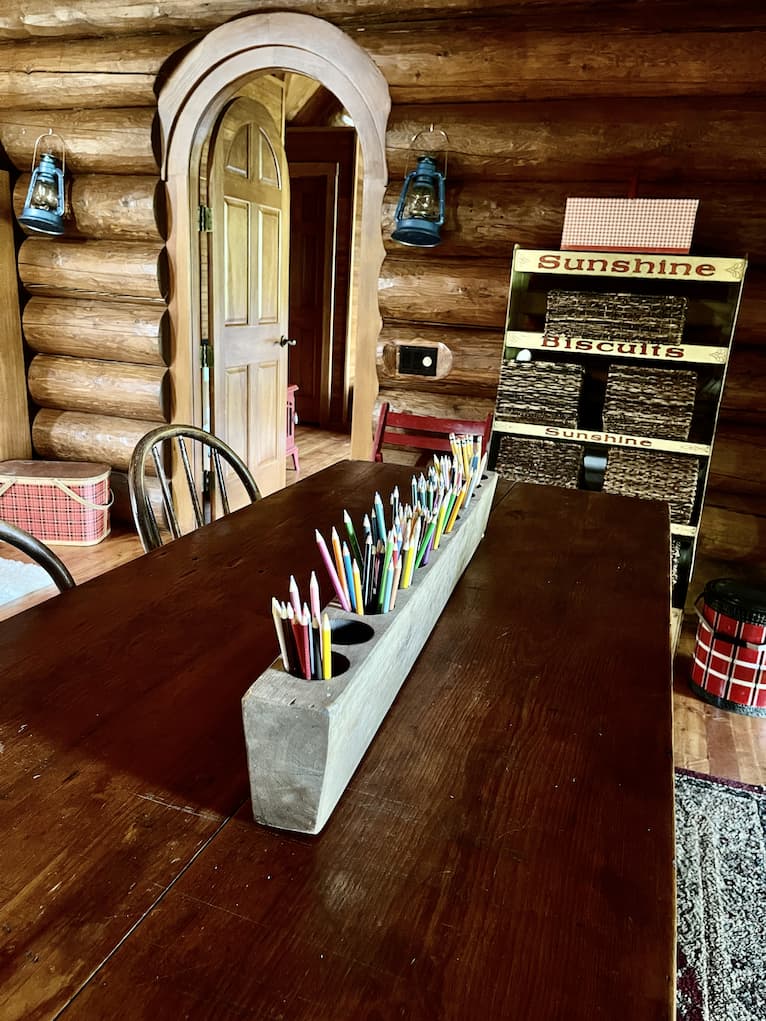 An antique sugar mold I found maybe 23 years ago at a market in Chicago held candles for years. Now it's found a new use holding colored pencils and pencils. It's almost like having a flower arrangement on the table.
I added felt furniture pads to the bottom of it so it would slide easily and safely on the table.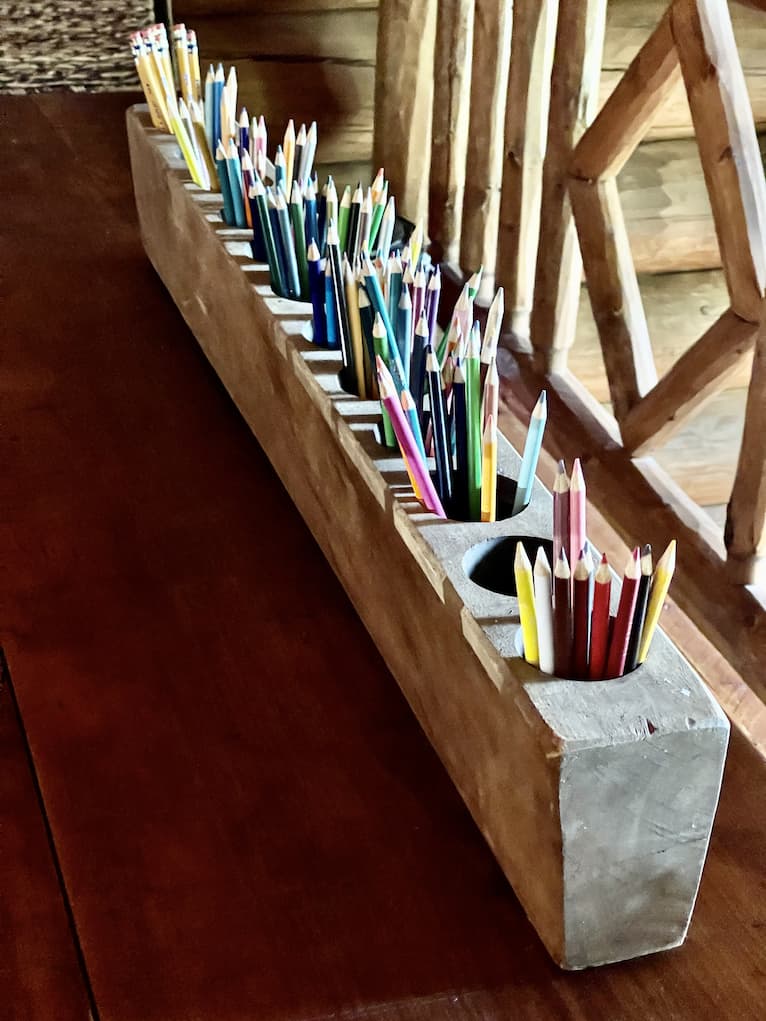 I found this old Crafts sign that looks like it would have hung on a cabin at a sleepaway camp at Junk Bonanza this Spring. The red, gingham, metal picnic basket was a find at Prairie Sisters Vintage Market when I was out in Montana visiting my parents several years ago.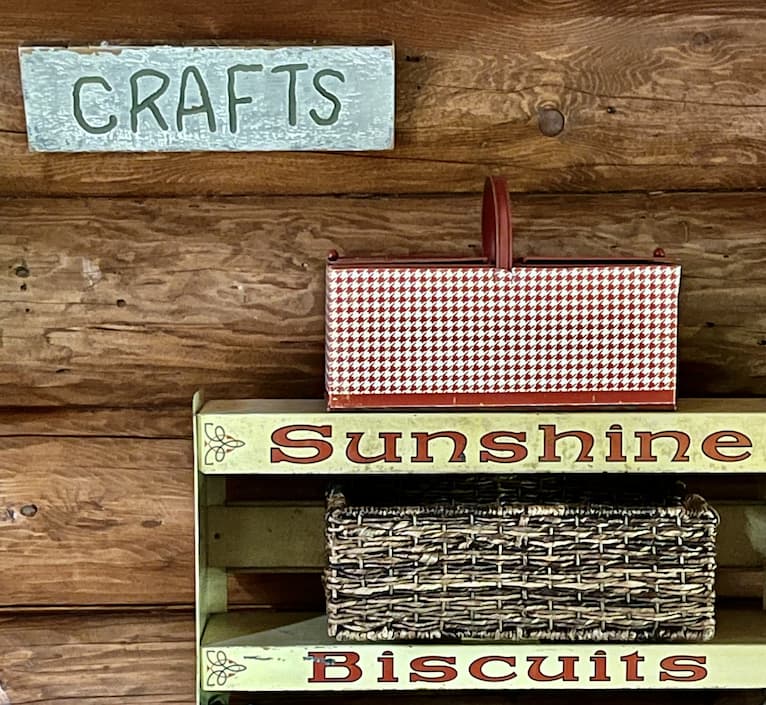 Earlier this week I shared Beautiful Desk Spaces Decorated for Fall. See more in THIS POST.
Another antique desk in our house, this one started in my youngest son's room and now found a home in our bunk room. I use a vintage camp stool as the desk chair.
I love collecting old books, globes and other school related items.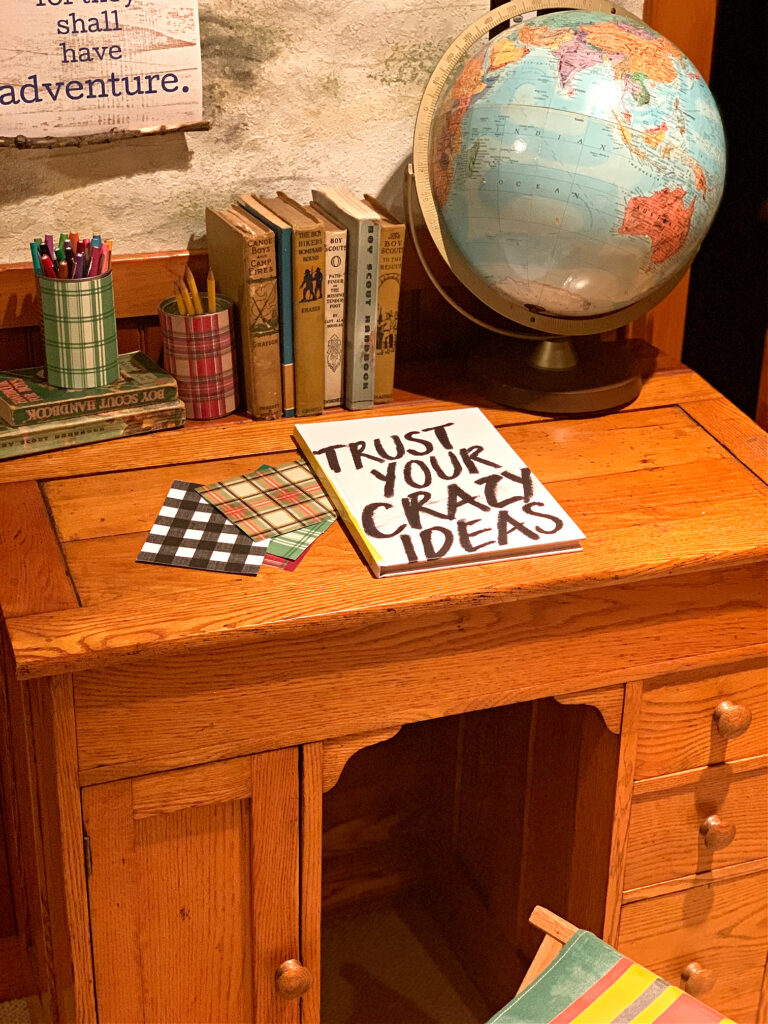 A few years ago I set up a little homework station in the kitchen so the kids could be near me while I made dinner. When they were younger and needed my help more it was good to have them nearby in case they had questions. I was still able to prep dinner, empty the dishwasher or do other tasks during this busy time of day while keeping them close.
A garage sale table worked great with old camp stools. The wooden tote kept things organized and a vintage cooler under the table held extra supplies as well, all kept hidden in a cute way.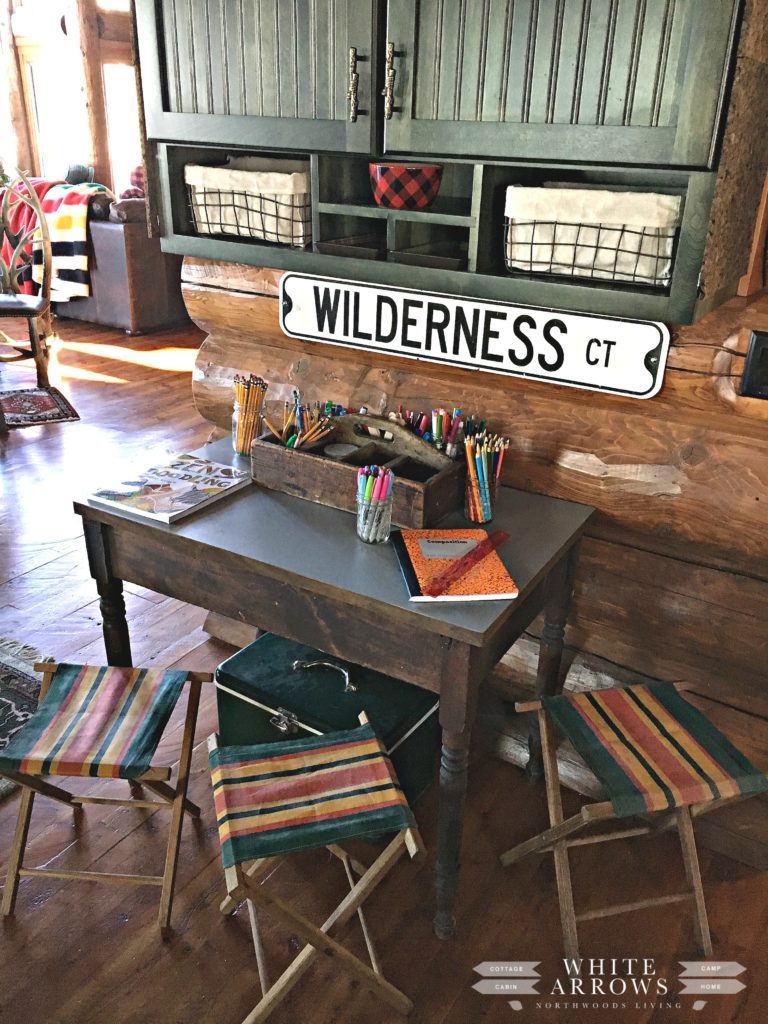 Thanks so much for visiting! Next up you are headed to my friend Rachel's at The Pond's Farmhouse. She's got so much beautiful inspiration and 11 ideas for adding vintage charm!
Take the Tour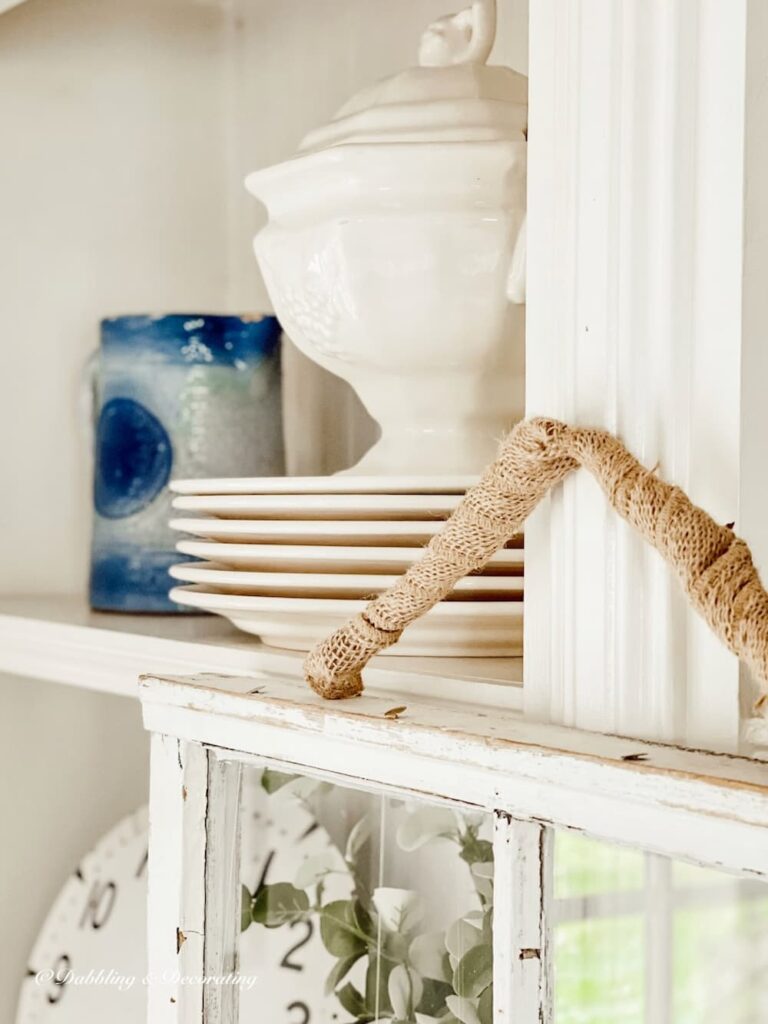 Dabbling & Decorating ~ Robyn's French Nest ~ White Arrows Home ~ The Pond's Farmhouse ~ Simply 2 Moms
Want to get daily encouragement? SUBSCRIBE HERE so you don't miss any posts!
FOLLOW ALONG
Instagram ~ Facebook ~ Pinterest ~ Twitter ~ YouTube ~ Tik Tok ~ Liketoknow.it