There are so many beautiful ways to use classic buffalo plaid decor throughout Christmas.
I love decorating with buffalo plaid in my cabin all year long. My signature buffalo plaid chairs by the fireplace are one of the most asked about features in my home.

My friend Liberty of the blog B4 and Afters was recently featured in American Farmhouse Style Magazine for these cute DIY buffalo plaid Christmas trees. Be sure to pick up a copy of the magazine and enjoy this fun Holiday craft.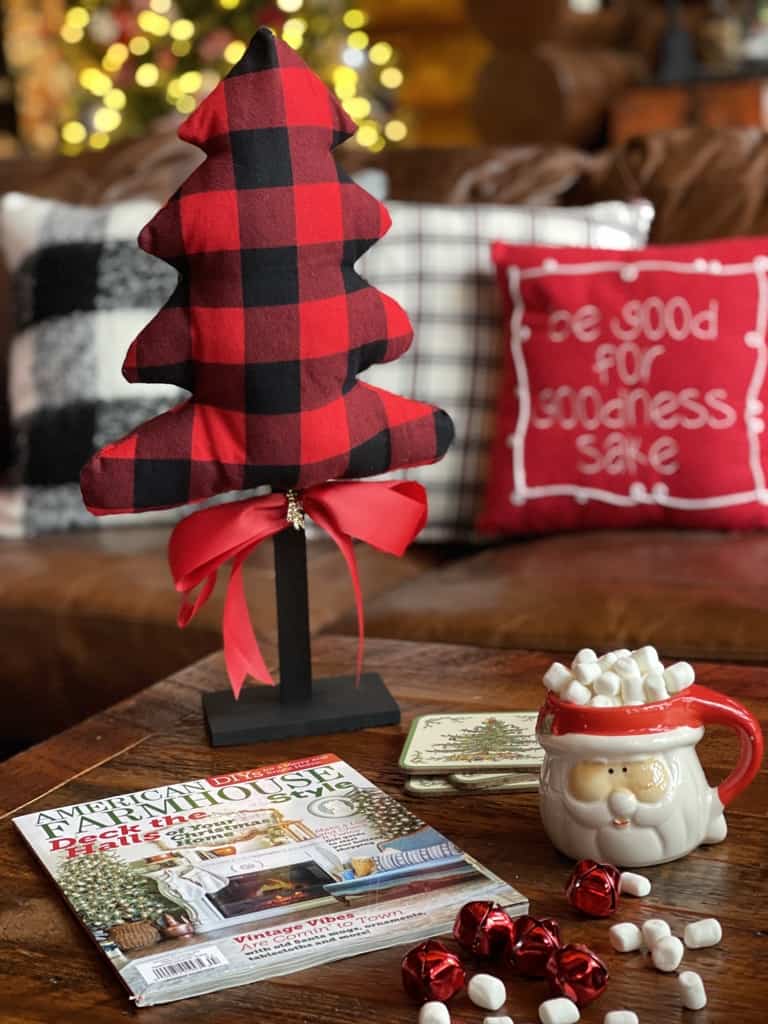 I love mixing in my buffalo plaid stockings on the mantel. We are a family of seven and I love to do a mix of two patterns. My buffalo plaid and my quilted stars from VHC Brands.

Last year I did a really fun project. I made a Holiday stair bunting from extra buffalo plaid sheets. They turned out so great and were so easy. See the full project IN THIS POST.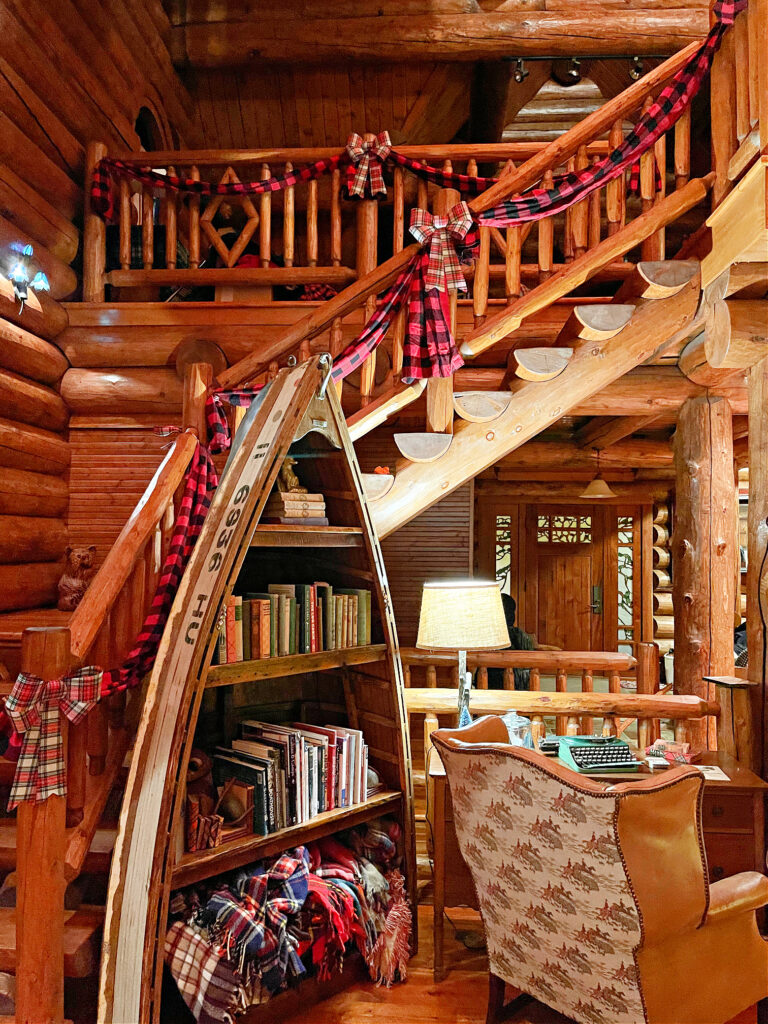 I also used some of the same fabric from the stairs to make little curtains over the kitchen windows. I just used push pins to hold them up. Decor like this is my favorite- easy, quick and pretty.

Another project I did was to dress up battery operated candles with plaid fabric. See the full tutorial on this and other Christmas light DIYs IN THIS POST.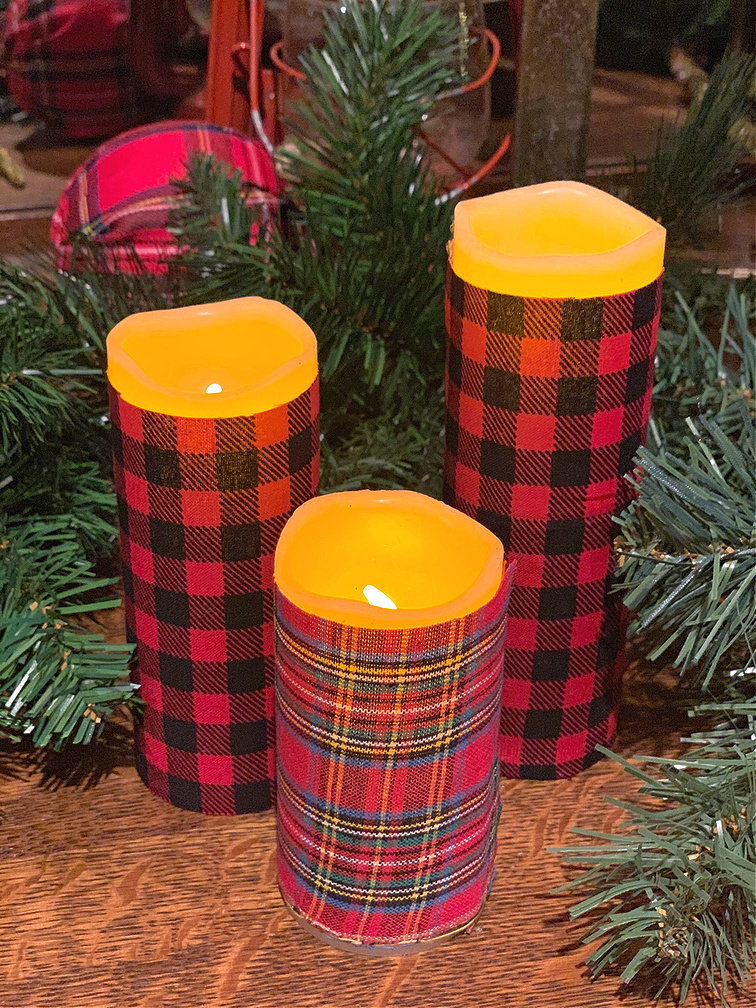 One of my favorite things to do with my buffalo plaid decor is to mix it with other plaid patterns.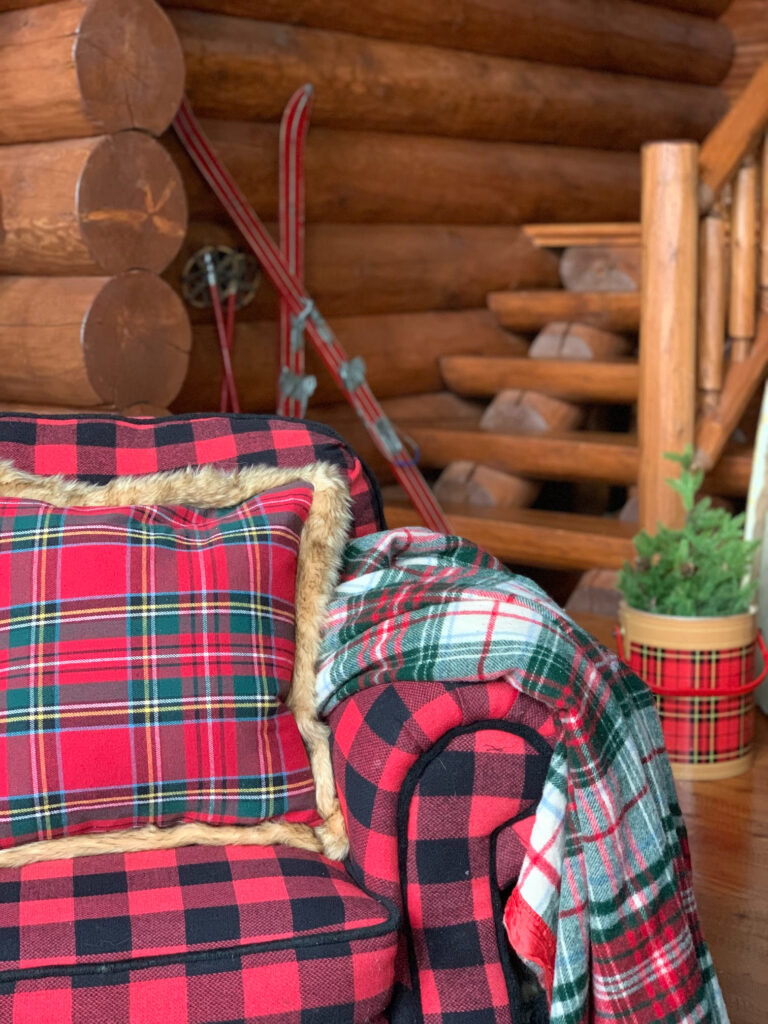 Even I love to wear buffalo plaid. It's not only a signature look in my cabin, but on me as well.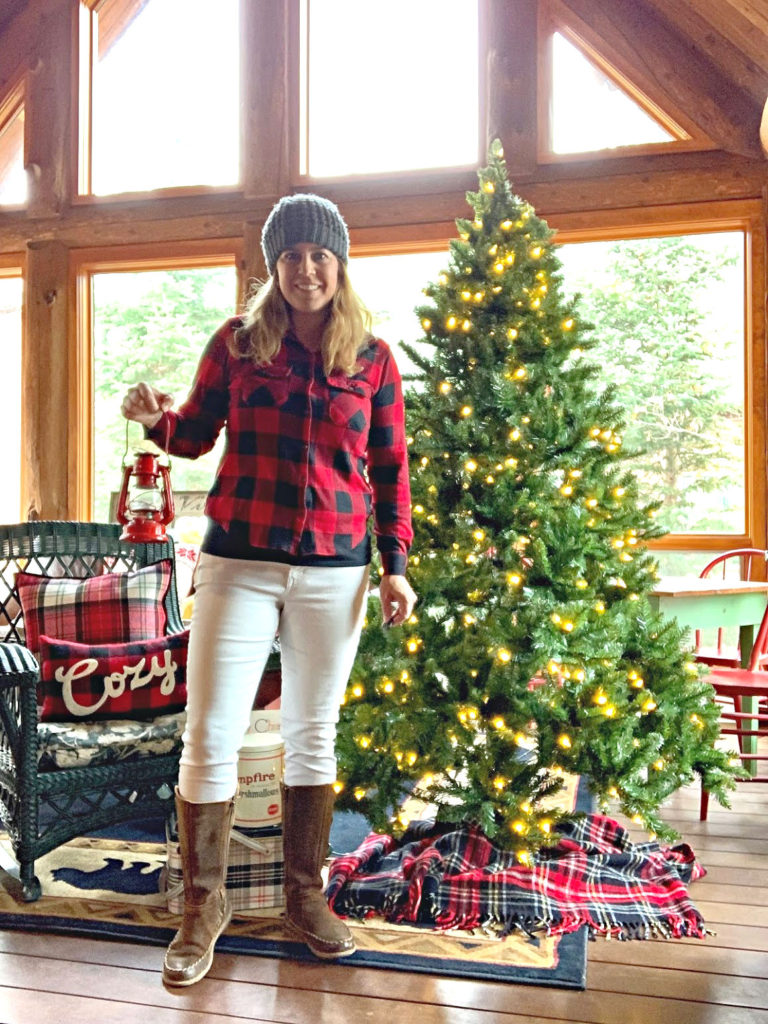 Get the Look


Our buffalo plaid club chairs by the fire may be my favorite place to sit all Winter long.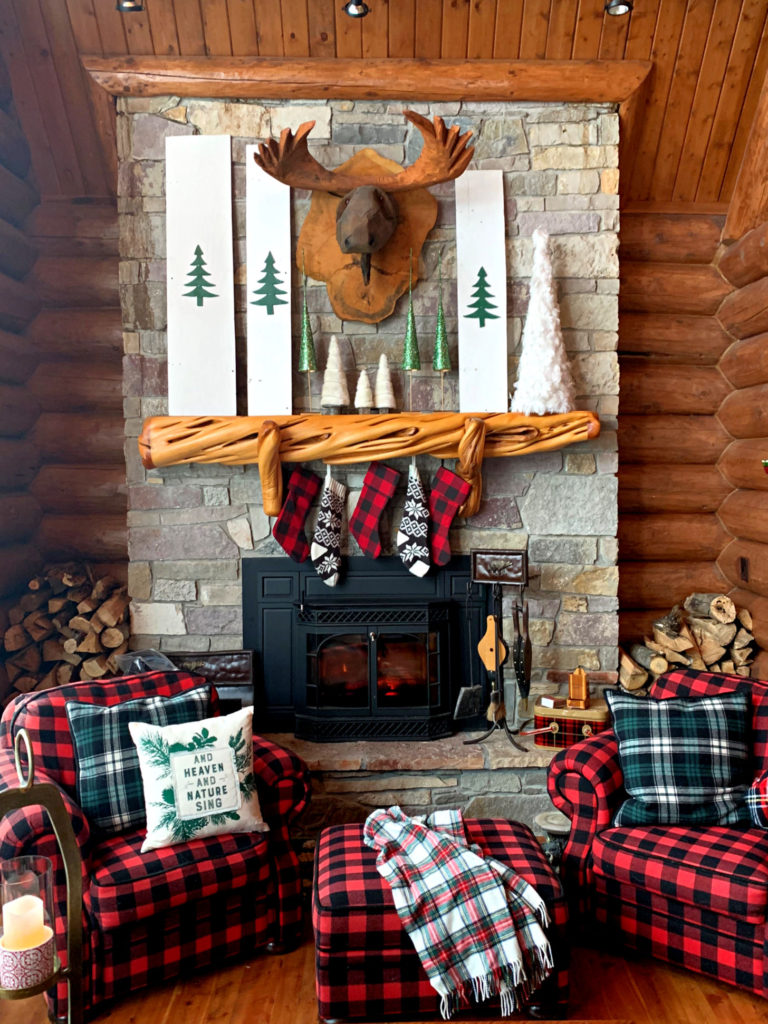 I love black and white buffalo plaid too. I used a buffalo plaid scarf to help make this Dollar Tree wreath project for my daughter's bedroom door. See all my Dollar Tree Christmas DIYs IN THIS POST.

Another place I used buffalo plaid was on our entryway cubbies. I used a sheet and a curtain rod to make a cover that moves to the side easily, but hides all the "stuff."
If you're as mad for plaid as me then your home is probably full of buffalo plaid this Holiday too!
Get the Look


FOLLOW ALONG
Instagram ~ Facebook ~ Pinterest ~ Twitter ~ YouTube ~ Tik Tok ~ Liketoknow.it