My weekly round up of what's been going on at White Arrows Home.
This week has been full of Christmas parties and concerts. It's been a great way to see friends I haven't seen in a while and catch up.
For the weekend we have been up in Superior, Wisconsin on the shore of Lake Superior for a hockey tournament. Superior is right next to Duluth, Minnesota. We always have fun visiting this area. You've probably followed along when I've come up for The Duluth Junk Hunt. Read THIS POST and THIS POST.
I was so excited to find a new place to enjoy in Superior, The Spirit Room, cocktail lounge. These are my people! I loved all the creative, vintage touches inside so much, Brian told me I had to calm down! LOL!
The first thing I saw were succulents inside Tom and Jerry mugs. The Tom and Jerry bowl held oranges at the bar. They had vintage Christmas glasses holding all their tools, straws and stirrers. The cocktail menu was full of special Christmas cocktails and they spent time making them special, garnished with everything from crushed gingerbread men to sprinkles. (I can't wait to go back and get better photos. We only had a little time and it was dark, but I couldn't wait to share with you.)
(Affiliate links are used for your convenience. Read my full disclosure here.)
Encouragement
I'm working at sharing more and more over on Twitter where I am focusing on just spreading encouragement throughout the day on the topics of Faith, Family, Friendships, Fitness, Food and Fun. I hope you'll join me there if you have Twitter. If you don't, consider having it just for getting the uplifting tweets from me.

Recently on the Blog
I shared a Christmas home tour as part of a blog hop with several other talented bloggers.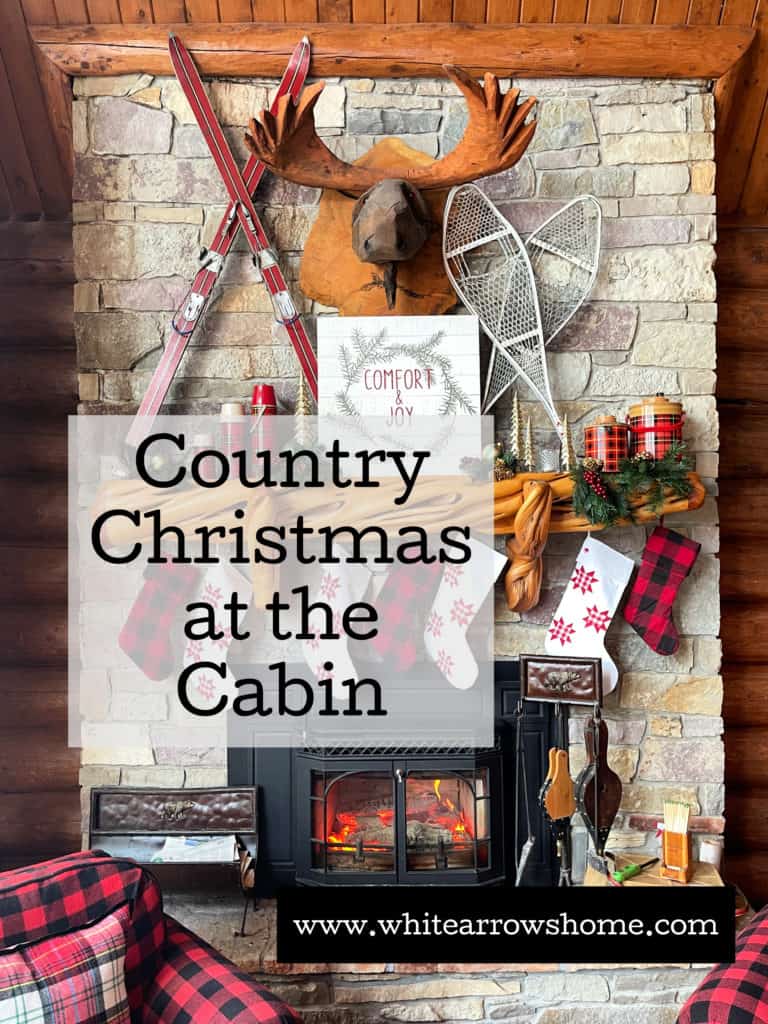 Buffalo Plaid decor is beautiful all year round and especially at Christmas. I shared some of my favorite ways to use it.

Each week I love sharing with my friends at Welcome Home Saturday. This week's edition is full of Christmas fun!

What's Inspiring Me
In the Shop
We have so many amazing gifts for your friends and loved ones! Call ahead, give us a price range and we can put a special basket together for you. Or you can come in Monday-Saturday from 10-3 and pick out your own. You can also shop ONLINE and enjoy $15 flat rate domestic shipping.(*excludes furniture) Need it gift wrapped and mailed out? We can do that too!
On the Podcast
This week's episode was all about How to be a Good Guest when you travel. Erik and I told lots of funny stories and shared ideas from our listeners. Enjoy by LISTENING HERE.

Get the Look
Enjoy shopping some of my favorite decor styles for my home.


Enjoy the rest of your weekend!
FOLLOW ALONG
Instagram ~ Facebook ~ Pinterest ~ Twitter ~ YouTube ~ Tik Tok ~ Liketoknow.it