Bunk Rooms are a great way to provide extra sleeping and gathering spaces for kids and guests.
One our favorite spaces in our house is the bunk room. It's such a versatile room that gives extra space when we have company or the kids have sleep overs. We also have great memories of when the kids all camped out in their together when they were younger.
(Affiliate links are used for your convenience. Read my full disclosure here.)
Making Memories
When we bought our lakeside cabin "Camp Paradise" our kids were all under 14 years. It was our dream vacation home where we could get away as a family and spend quality time together. We would take the three hour drive North to Minocqua almost every other weekend.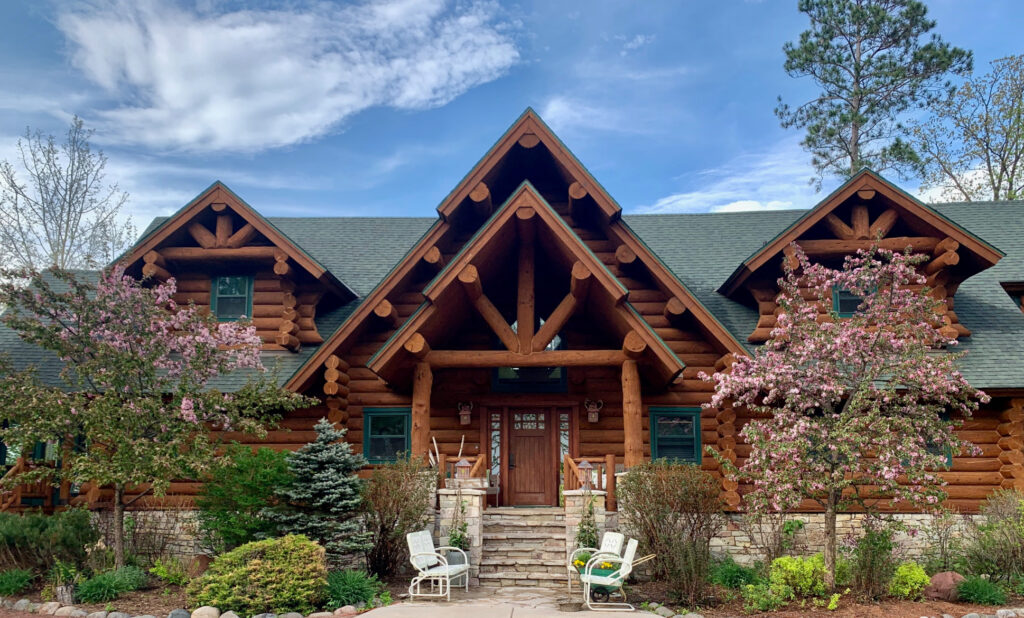 The kids all slept in the bunk room and loved the late night conversations and hanging out in their special room.
Nightly reading by mom was another highlight of time in the bunk room. I had a rocking chair and a lamp in the corner and I would read a chapter (usually more, because they'd beg me not to stop) of a book at the end of the night.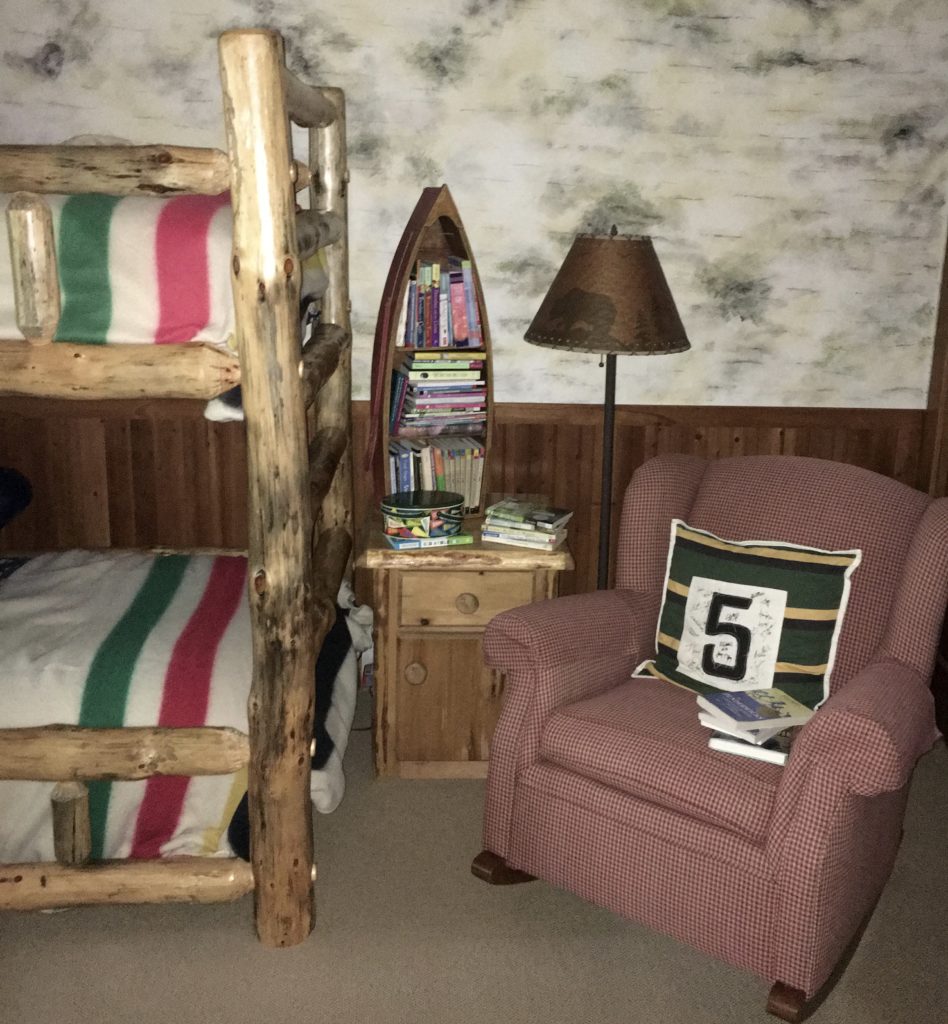 We'd spend all on the lake the best way then finish the evening by the campfire.None of us wanted the day to end, but a good night sleep was a big deal so enticing them with a read aloud always worked best. They couldn't wait to see what would happen next in our story.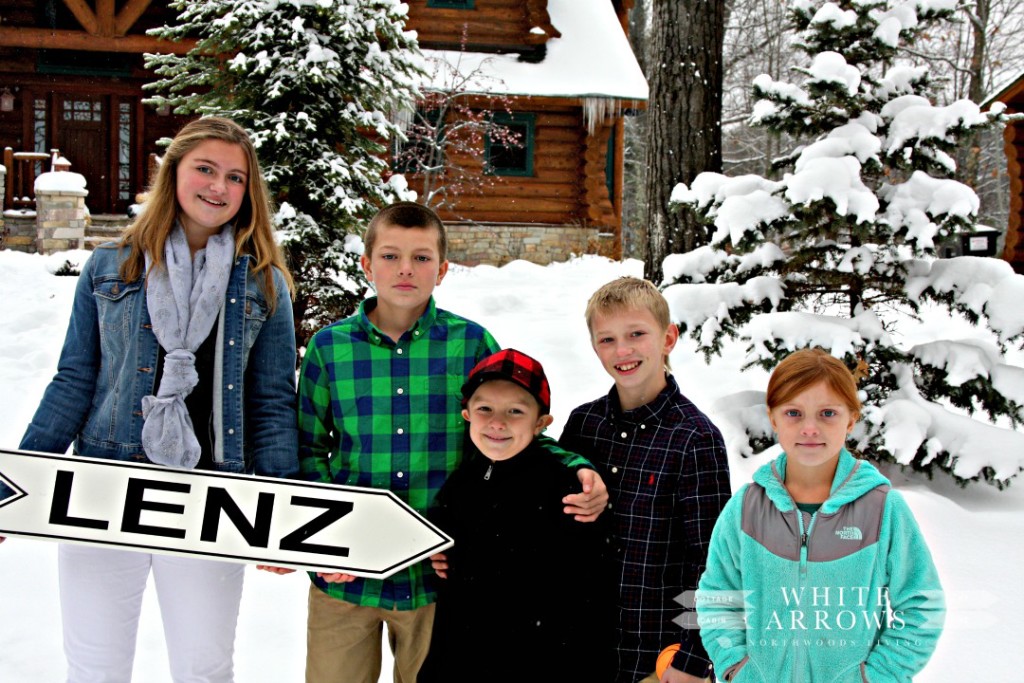 Curious what some of our favorite read alouds were? I'll be sharing them later this week. They will be great ones to add to your kids' Summer reading lists too. Here are some of books I recommended for Tween Boys.
Fact: You're never too old to be read to. I was a fifth grade teacher for many years and my students loved being read aloud to and my children did too.
One of my favorite things is being read to myself. I LOVE audiobooks! You can follow along each month with my Fireside Book Club to see what I'm reading and listening too. And here's a post sharing some of my favorite audiobooks.
More from Camp Paradise
We added bunk beds to our son's room to make room for his buddies or cousins when they spend the night. Placing them in the windows makes it feel like a tree house.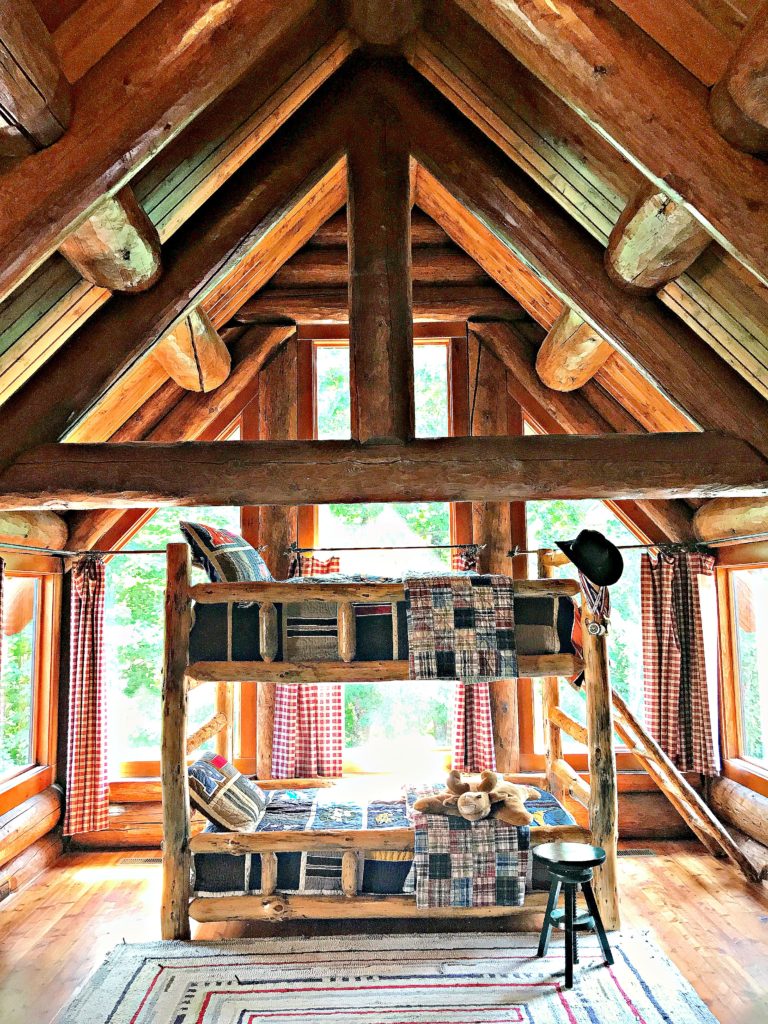 Bunk Room Inspiration
When planning your bunk room there are many things to consider.
Built in or Free Standing Bunks
Budget
Storage
Size- Twin on Twin or Twin on Full…
Ladders
Curtains
Lighting
Style
Here are some other beautiful bunk rooms to give you inspiration. Visit the source link to get more information.
Curtains
Not all bunk rooms need bunk beds. I love so much about this room, the calming colors, the curtains, lights by each bed and individual tables.
Storage
The mix of wood and iron railings in this bunk room are a perfect matchand this gorgeous light. The extra drawers under the bottom bunks are a great use of space. And the bright color Pendleton blankets are a fun touch.
Color
Lots of Beds
This is one of my all time favorite rooms. You don't have to use bunks, just add lots of beds to a room. I love the mix of feminine patterns with the rustic walls. The storage trunks at the foot of the beds is so awesome too. I love that they are cushioned so they make seating as well.
Convert a Garage
This space is so much fun and a great way to add extra sleeping spaces. It looks like the perfect way to convert a garage to a guest room.
Add Seating
When bunk rooms have a gathering space in them, it makes so much sense. It can make a grandkids getaway where the kids can play games and hang out together.
Any Style
There are so many ways to make a bunk room. You can line up beds, buy prebuilt bunkbeds or build the bunks into the wall. And I love when they have curtains like so many of these inspiration photos do. The tropical colors and style of this room is so pretty!
Combine Full and Twin
I love the idea of full size beds below and twin beds above. That makes room for growing kids as they get older to move into the bigger beds. Or if you have grown up guests they have a bigger bed to sleep in. It also can make a room for an entire family to stay in when they visit.
Get Creative
What a fun idea to build the bunk curtains like tent flaps! Kids would instantly feel like they were on an adventure!
Use Cots
A great way to set up a quick bunk room is to use folding cots. How fun is this bunk room on the porch. My mom has such great memories growing up and staying at her grandparent's and spending the night on the sleeping porch. What a great way to make memories and not have to keep it set up that way all the time.
Convert Attic Space
Take unused attic space and turn it into a bright and beautiful bunk room with rows of beds under the vaulted ceilings.
Stairs
Think about how the kids or guests are getting up to the top bunks. Will you have a ladder or stairs? A movable ladder or built in. Look back through the other photos to see how they made stairs too. I love the pop of the red stairs in this room.
Mixing Patterns
I love to mix patterns especially plaids and florals. It's a beautiful way to add style, interest and beauty to a neutral bunk space. I love the woven baskets for storage underneath too.
Platform Bunks
This is such an awesome idea and a great way to use an alcove with extra space. Build platform beds laying mattresses on built in steps.
Lofts
Feel like you're back in college with these lofted bunks. Just college with class, using big chunky robe to hold the platforms at different heights.
Vacation Home
If you have a vacation home, a bunk room is a great way, like we did, to give the kids a special place to sleep that feels different from home. Add some fun features like this ski lift bench.
Bunk House
Have a boat house, storage shed or little cabin, turn it into a bunk house. What a fun get away for the kids or private space for friends. It's a great way to find extra room that you can use seasonally when you have more guests.
Lighting
Add an individually operated reading lamp for each bunk so night owls or early birds can read without bothering others sleeping.
For more ideas follow me on on Pinterest and my Bunk Room Idea Board. Do you have a bunk room? Tag me in the pic on Instagram. I'd love to see and share it!
FOLLOW ALONG
Instagram ~ Facebook ~ Pinterest ~ Twitter ~ YouTube