Here's what I'm reading this month. Read along with me and find out how to make time for more books.
(Affiliate links are used for your convenience. Read my full disclosure here.)
I've been sharing what I'm reading with you each month for a long time. It's one of my favorite posts to write! Because I start my days reading in my buffalo plaid chair by the fire and often end my day reading in the same place I thought I would make this reading journey with you a little more formal and give it a name, The Fireside Book Club.
I've started a Facebook group where we can talk about the books each month and share other favorite reads and recommendations. I'd love to have you join! Request to join the Facebook group here.
I feel lost if I don't have a book going and each month I read at least four books. I know it sounds crazy. I know it sounds hard to do, but I have a way I fit that much reading in my busy days that I hope will help you too.
I'd love to have you read along with me. You can choose one or try them all. And just know reading along with me means, no guilt! If you don't have time to finish one of the books in the month, take all the time you need. If you don't enjoy one of my picks and you decide not to read it, no problem. If you read more, then I'd love for you to share with me.
I'll do me, you do you and we will encourage each other along the way. That's my greatest joy, encouraging you.
Quiet Time Book
In the mornings I wake up and start breakfast. After I put muffins or other baked good in the oven I make a cup of coffee and then go curl up in my buffalo plaid chair and read a chapter a day.
One of the things talked about often with my friends online and in town is the power in lifting each other up and not being in competition with each other. I have always loved the John F. Kennedy quote, "Rising tides lift all boats." and the other women I surround myself with feel the same way. It's truly a blessing to have friends, mentors and colleagues that believe this too.
Giddy Up, Eunice by Sophie Hudson is all about the blessings of friendship and bringing women together.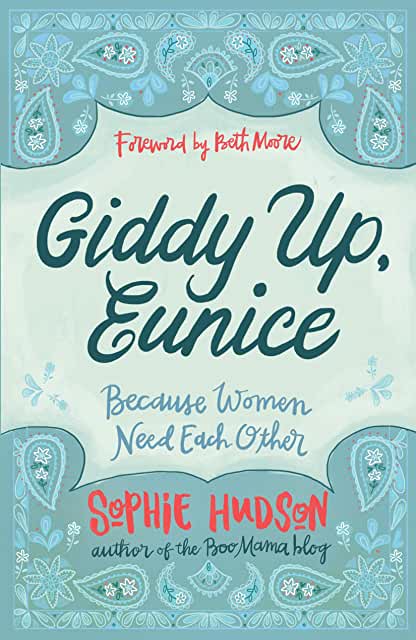 Read Giddy Up, Eunice with me!
Wait Time Book
I voraciously read books that help me learn more professionally and personally to become my best self. One of my favorite things is to go on Instagram stories or make videos to share.
One of the things I appreciate most about growing up, was that I learned to not be afraid of speaking in front of a crowd. In high school I would easily speak in front of the school or my church. A lot of that was innate personality traits, but it was also being given the opportunity to speak.
I taught 5th grade for many years, (did you know that?) and one of the programs I loved teaching most was developed by the Toastmasters, called Speak Up. We helped our students put together a five minute speech and learn to not only speak in front of a crowd, but also how to listen.
This month I'm reading Talk Like Ted by Carmine Gallo. One of the things I try to add in each day is to watch a Ted Talk and I'm enjoying this book not only for the tips on becoming a better speaker myself, but also what some of the best Ted Talks to listen to are.
Follow me on Twitter to get recommendations on what Ted Talks I've enjoyed.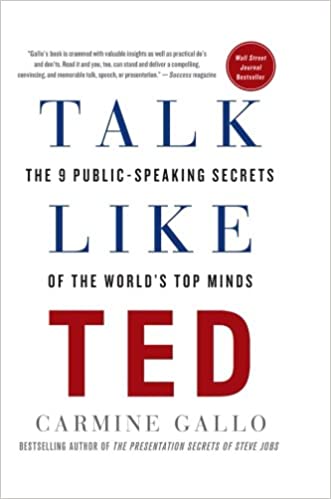 Read Talk Like Ted with me!
For the Love of Reading
Stacks of books are a familiar sight around the home of a reader. I have a stack beside my bed, I bet you do too. I love picking up books when a title or cover catches my eye, when a friend recommends one to me or when I want to read more of an author I've enjoyed.
This month my top choice is to read The Words Between Us by Erin Bartels. In August of 2019 I recommended and read Bartel's wonderful book We Hope For Better Things and loved it so I was excited to pick up another of her novels.
This is Bartels' second book and I was instantly intrigued. The main character is living under an assumed name and working in a used bookstore when her past is mysteriously catching up to her. Mystery + the setting in a book store = book for me!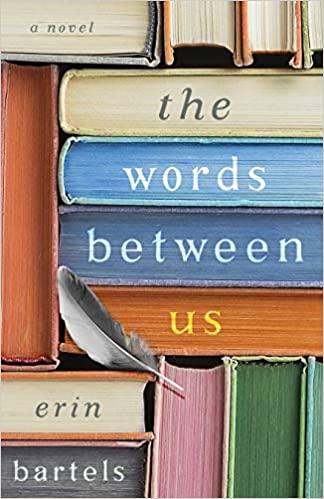 Read The Words Between Us with me!
Chore Time Book
I spend a lot of time driving. I still have young kids who have activities after school and in The Northwoods everything is at least a 15-30 minute drive. But I don't mind at all because I can listen to my audiobook. Then, at home when I'm doing dishes or cleaning I can keep listening.
And heading into Spring and Summer I'll be spending more time working in the yard and my gardens so this book is the perfect choice!
For this month I'm listening to The Last Garden in England by Julia Kelly. I love listening to any book that takes place in a different country on audio because the readers perform with accents and I can be fully immersed in the book.
I want to have a green thumb, so I am learning a lot reading this book and loving the historical settings as well as how it jumps between three different time periods in the same garden.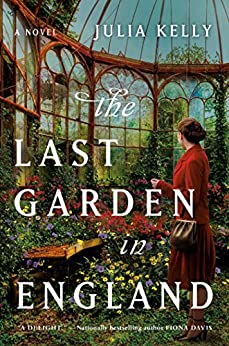 Listen to The Last Garden in England or read with Me!
To find out my tips for fitting more reading in your life enjoy this post.
Want More Suggestions?
Find suggestions from pasts posts here. My Pinterest Board called "What to Read Next" helps store my future reads.. Start your own board today with the photos from my post as a quick reminder when you are looking for what to read. And let me know your suggestions to add to my board.
Leave me a message in the comments below if you want to read along with me this month!
FOLLOW ALONG
Instagram ~ Facebook ~ Pinterest ~ Twitter ~ YouTube