Some of my favorite bedding and home accessories for Cottage Style Decor.
(Affiliate Links are shared for your convenience, read my full disclosure here.)

When I was in high school and college back in the 90's Eddie Bauer was one of my favorite stores. I loved their clothes, and I loved their bedding. My bedding for my dorm room was from Eddie Bauer. It was amazing and I would choose the same duvet and sheets again today. I loved them that much! They were classic, flannel and plaid!
I am in love with Eddie Bauer all over again! Kohl's carries their line of Home Goods and they are perfect for the Cottage! Sheets dotted with crossed paddles, a madras quilt,
Whether you live on a lake or not, navy blue paddles on crisp white sheets are perfect for any cottage.
Bedding + Blankets
(If you love paddles and oars you will enjoy these posts:)

This Madras quilt reminds me of the ones on my son's bunk beds.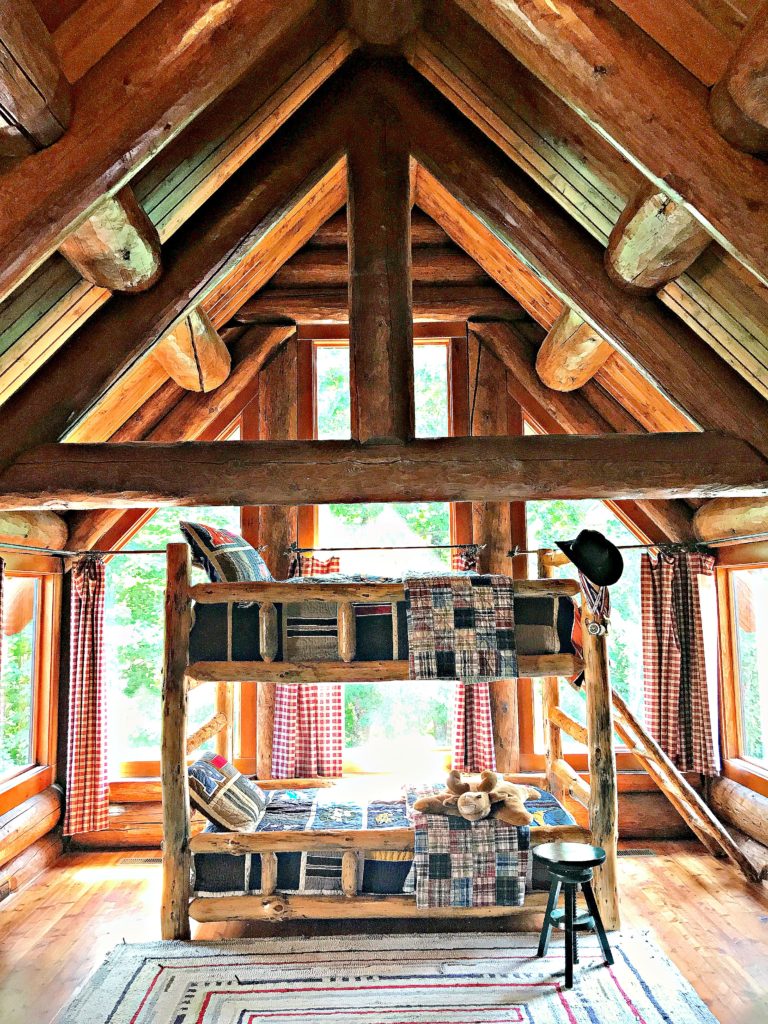 I have always loved vintage beacon blankets. This new Beacon is now on my wish list! They look great spread over the foot of the bed or thrown over a chair waiting to be snuggled in.

Lighting + Lamps
I love to bring inspiration from outside my windows inspire my decor. I love this overhanging floor lamp in the shape of a branch. It's also a subtle design that can fit into many decor styles.

An antler chandelier painted white, yes please!
Lanterns are one of my favorite accessories. They come in so many fun sizes, styles and colors. They look great on the mantel, on a coffee table, in a dining room tablescape or on an entry table in the foyer.
Pillows
Throw pillows are one of the easiest ways to update and freshen a look. I love this one with antlers + plaid.
( If you love antlers, you'll enjoy these posts:)
DIY Antlers + Succulents Wall Art
Let's get cozy! The perfect saying anytime of the year to put on a pillow. Curl up to read, snuggle up by the fire, cozy into your favorite chair after a swim in the lake.
Table + Chairs
I love the look of wicker chairs around a natural pedestal table!

The sleek mid century look of this chair is so lovely.
Join Me as I share more inspiration with you each day on:
Instagram ~ Pinterest ~ Twitter ~ Facebook