Summer decorating and entertaining is even more fun when you mix in vintage finds from adventures thrifting, shopping antique stores and vintage markets.
(Affiliate links are used for your convenience. Read my full disclosure here.)
THRIFTING WITH THE GALS
I love sharing my thrifting adventures with you over on Instagram Stories during the week when I hit my local antique shops in Minocqua, Wisconsin and while on my travels for our #thriftingwiththegals series. Each of my Thrifting With The Gals friends share from where they live across the country too, in Vermont and Maine, North Carolina and Florida, Texas and Wisconsin. It's fun to pass on their storied adventures to you too. 
Each month we Thrifting Gals come together for a blog hop where we share how we are decorating with our treasures in our own homes. There's lots of upcycling projects too. Thanks so much to Ann Dabbling & Decorating for getting this fun group started a couple of years ago. 
SUBSCRIBE HERE so you don't miss any inspiration!
MEET THE GALS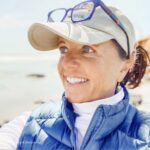 Ann @ Dabbling & Decorating | Pinterest | Instagram | Facebook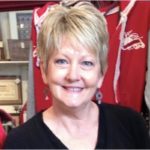 Rachel @ The Ponds Farmhouse | Pinterest | Instagram | Facebook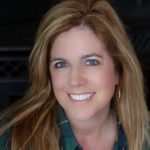 Kristin @ White Arrows Home | Pinterest | Instagram | Facebook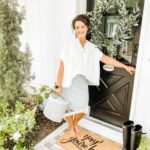 Robyn @ Robyn's French Nest | Pinterest | Instagram | Facebook
And Our Guest Host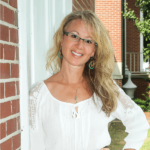 Cindy @ DIY Beautify | Pinterest | Instagram | Facebook
If you are coming over from my gal Robyn's Robyn's French Nest aren't you in awe of her amazing architectural finds and how beautiful they are in her home.
Welcome to Camp Paradise
It's so fun each month to share one of my biggest passions with you. I've been collecting antiques since high school and it's such a fun hobby. I enjoy doing it on my own or with groups of friends. It's fun to see my daughters enjoying it with me now too.
I love sharing with you how I style my finds into my home. This mix of old and new helps tell our home's story with layers of nostalgia for the past while fully living in the memory making moments now.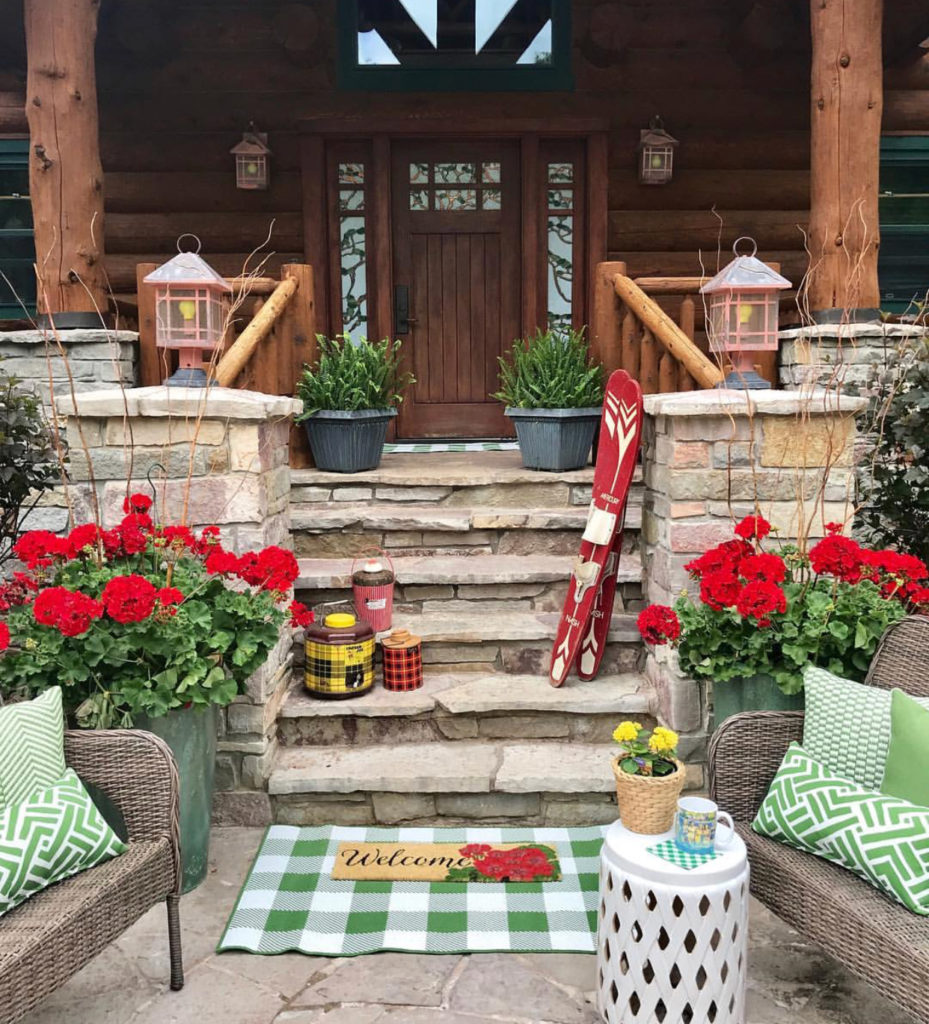 This is a fun time of year as many of the vintage markets are about to happen and I'm gearing up and getting excited to hunt for my home and for my shop.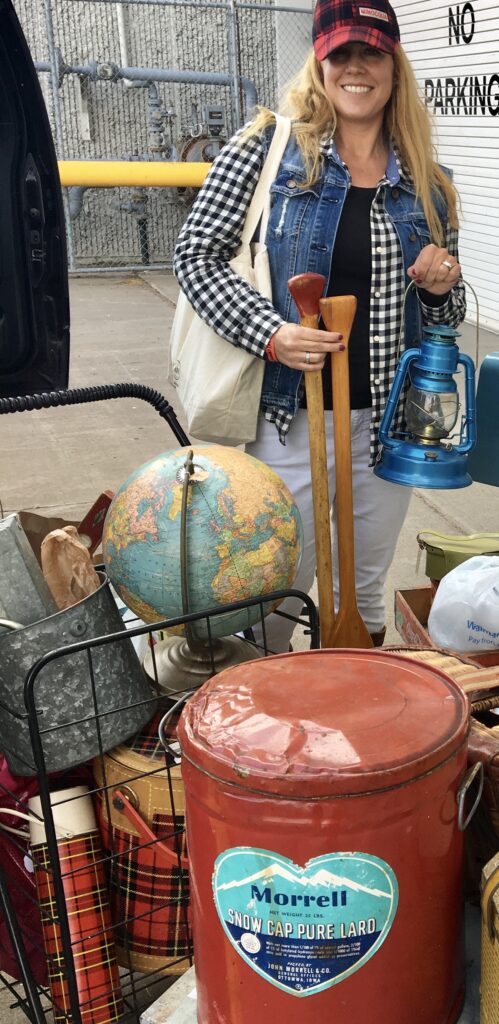 Do you know I own an antique shop? It's worth the visit to Wisconsin to come see White Arrows Home or you can always shop online from anywhere. Our entire store is online.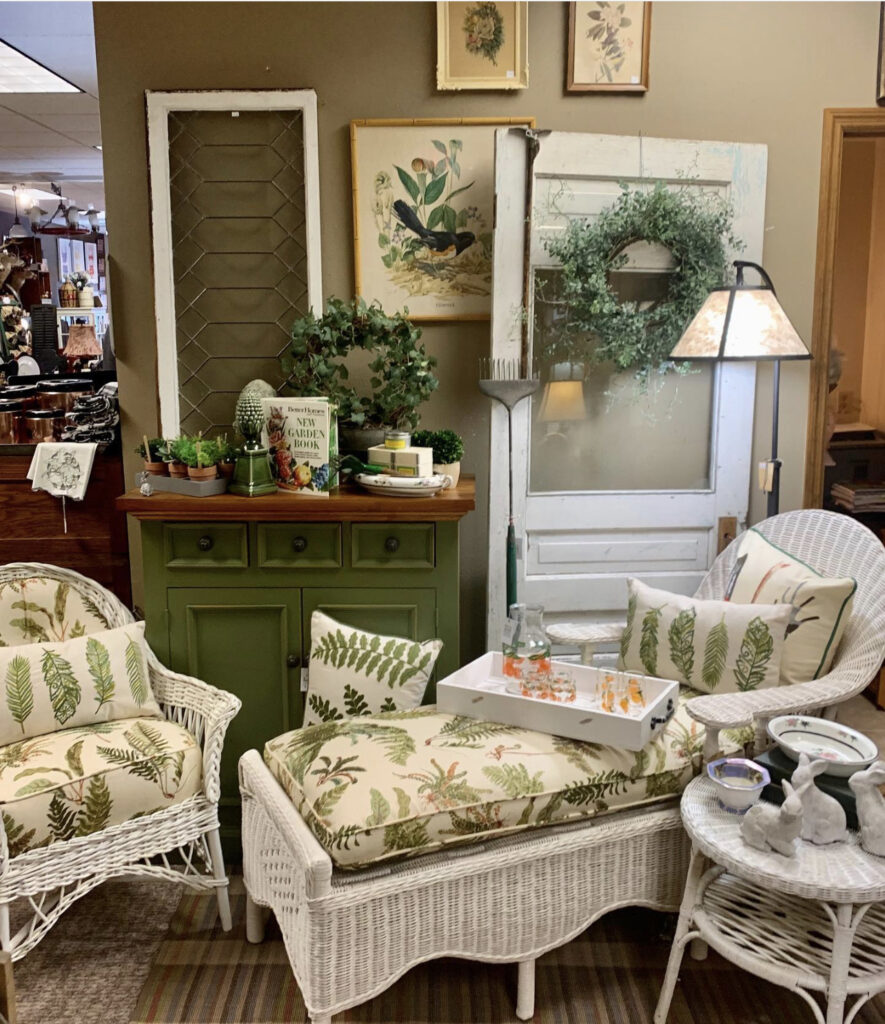 Here are some of my favorite things to collect and keep my eyes out for as I head toward Summer.
Ice Cream Containers
Last year I started to really notice all the charming old ice cream buckets, tubs, scoops and containers.
They have such great graphics and make amazing accessories to seasonal vignettes or a Summer Ice Cream Social.
When I use a vintage container as a vase, I place a mason jar inside with water to hold the flowers so I don't damage the container.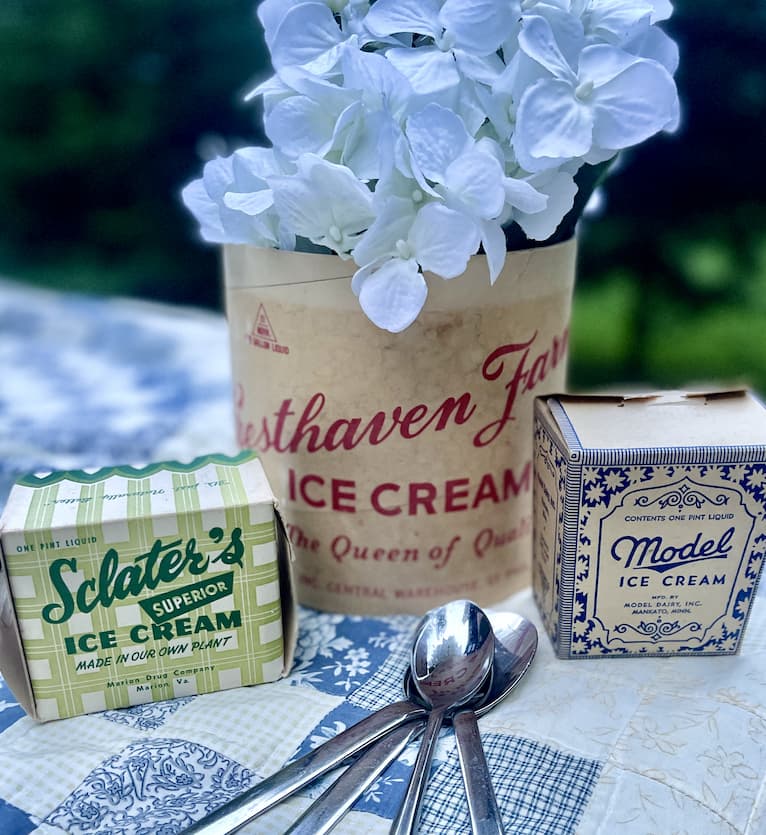 Minnow Buckets
Living on a lake minnow buckets are a must have for me and I use them in so many ways. For a previous Thrifting With the Gals post I shared 10 of My Favorite Ways to Use Minnow Buckets.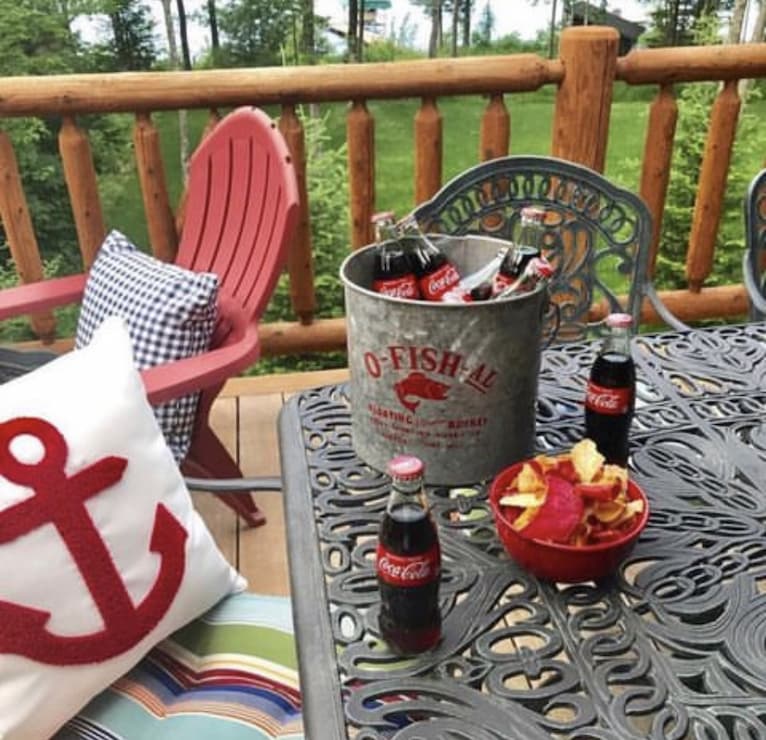 Croquet Set
What is more fun than yard games out back on a warm Summer day? This croquet set is so cute on my porch for display, but it's also used often by my kids to actually play croquet.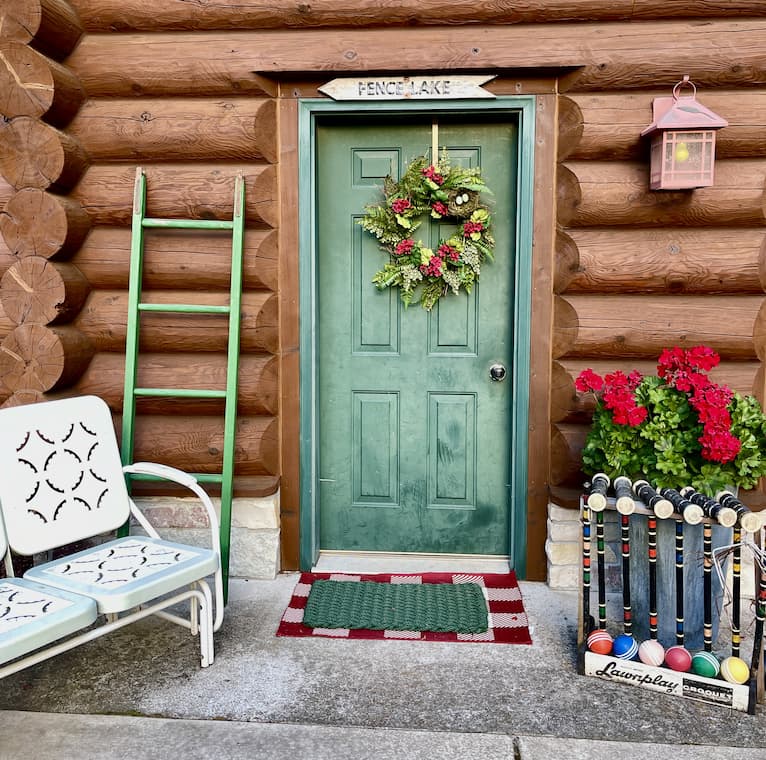 If you plan a vacation to Minocqua to come visit my shop, you'll have to save time for the Swift Creek Croquet Club too. It's so cute and fun! I took my team from the shop there last year and we had a blast!
Fun Glassware
Collecting vintage dishes is one of my hobbies, so is glassware. I love finding special cups to serve drinks from. These tall red polka dot are fun many times during the year, especially Summer.
How cute is it paired with this stacked snack bowl and a new (vintage styled) Skotch jug. We sell these jugs in my shop HERE.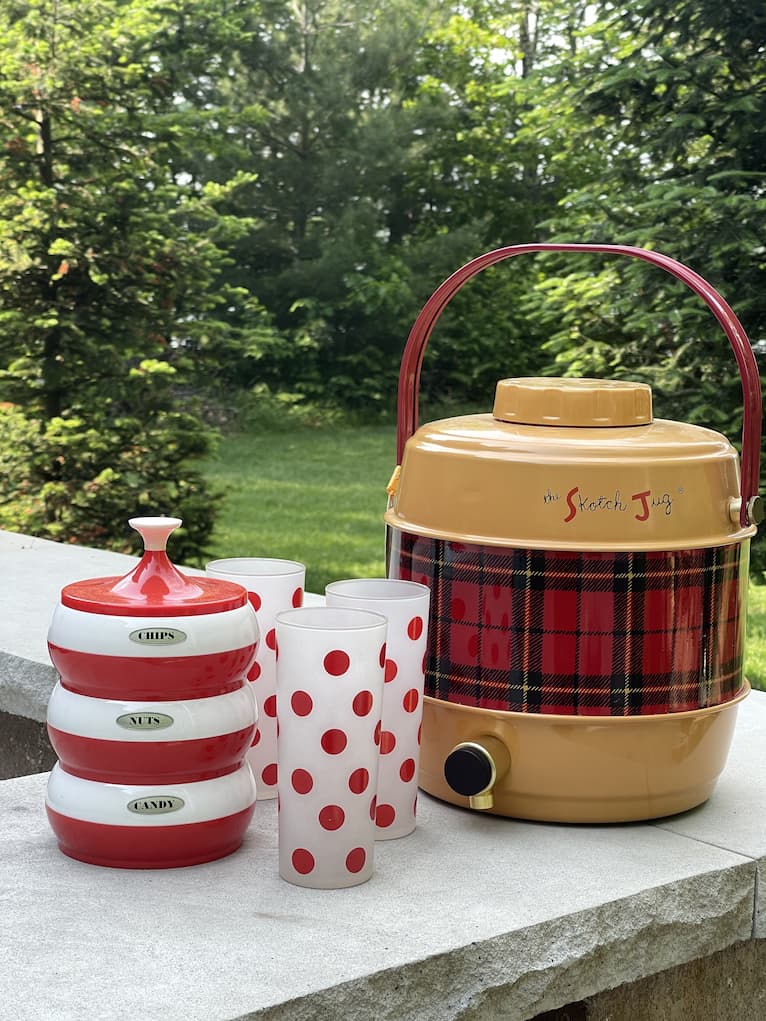 Red, White & Blue
Anything patriotic, red/white/blue or star spangled is probably coming home with me! I love pulling these items out in the Summer time from Memorial Day to Labor Day.
It can also be as simple as pulling together some red, white and blue vintage books or adding some flags to a vintage red toy truck.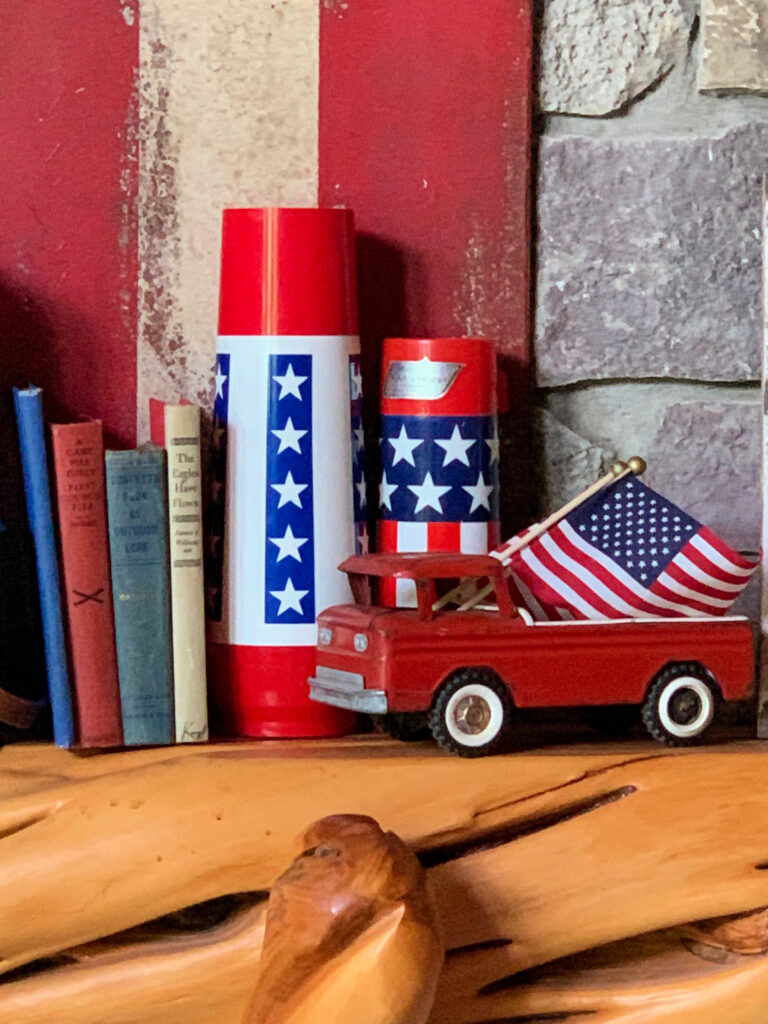 Wagons
There are so many great vintage items you can add to your garden. My mom's garden is a perfect example you can see HERE. I love how she used vintage plates for a garden border.
One of my favorite vintage items in my garden is this green wagon. I love planting it by the porch. I saw a red one the other day for a great price at a local shop. I'm thinking about going back to get it!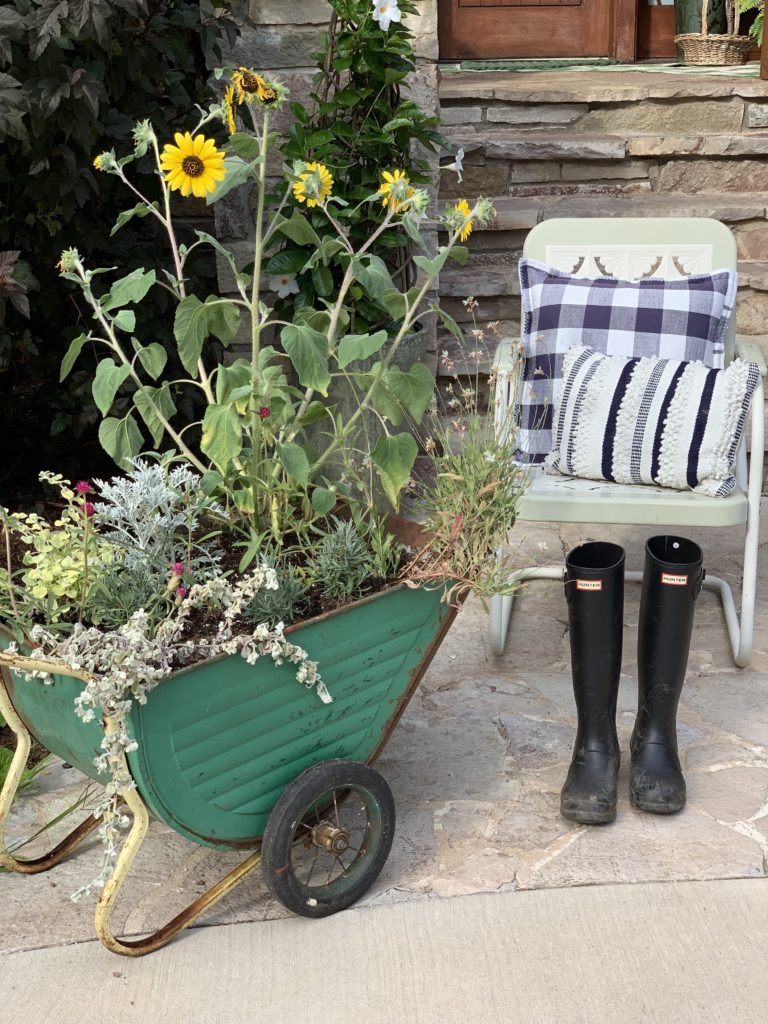 Waterskis
On the lake vintage water skis are so great in decor inside and outside. I love finding old water skis. I have several pairs in incorporate on the porch, the mantel or hang up inside.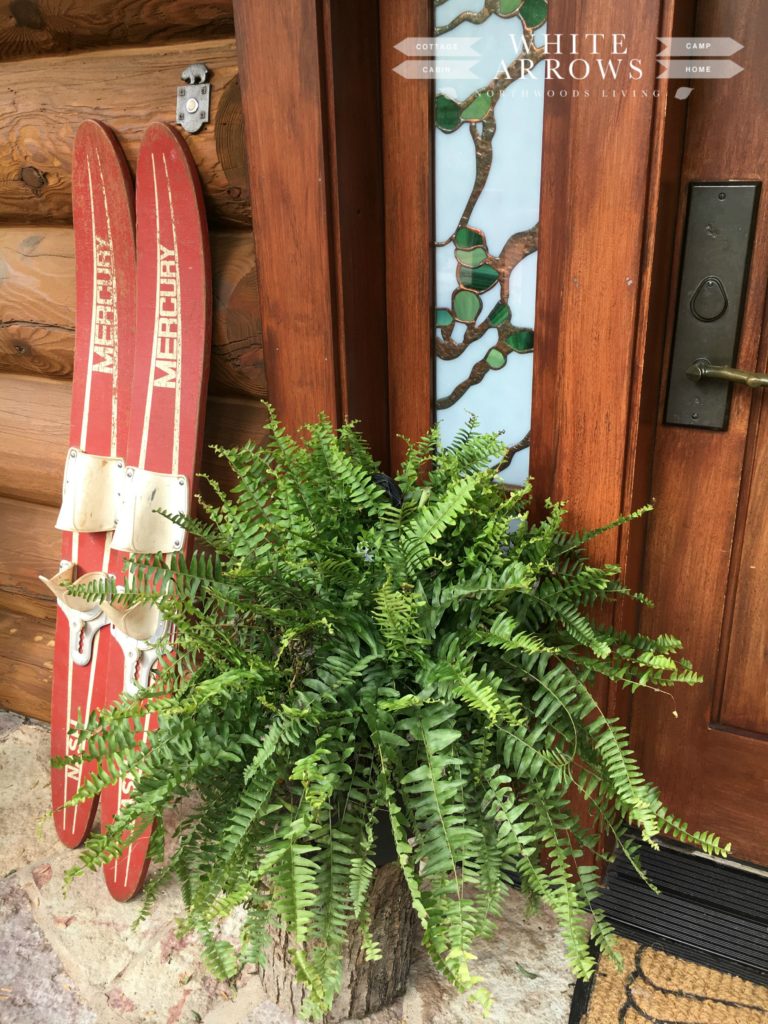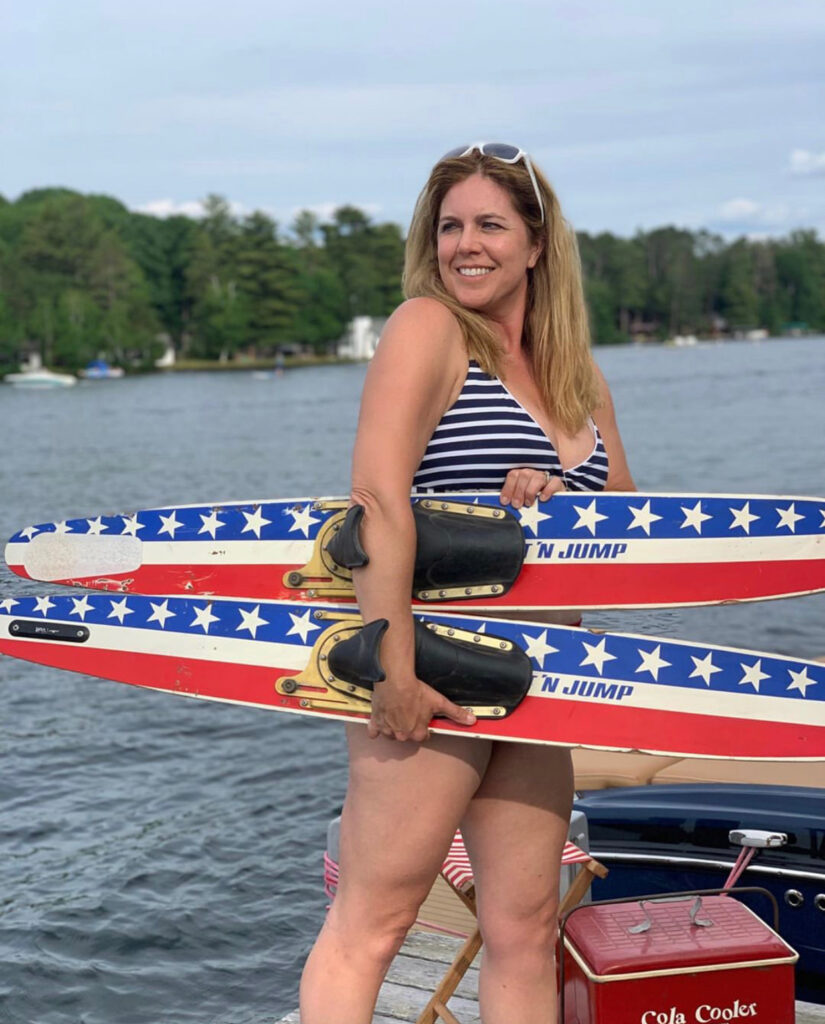 Swimsuits
Old swimsuits are hard to find. My two favorites I found on Etsy and had them delivered right to my doorstep.
They look so cute outside or framed and hanging up in a mudroom.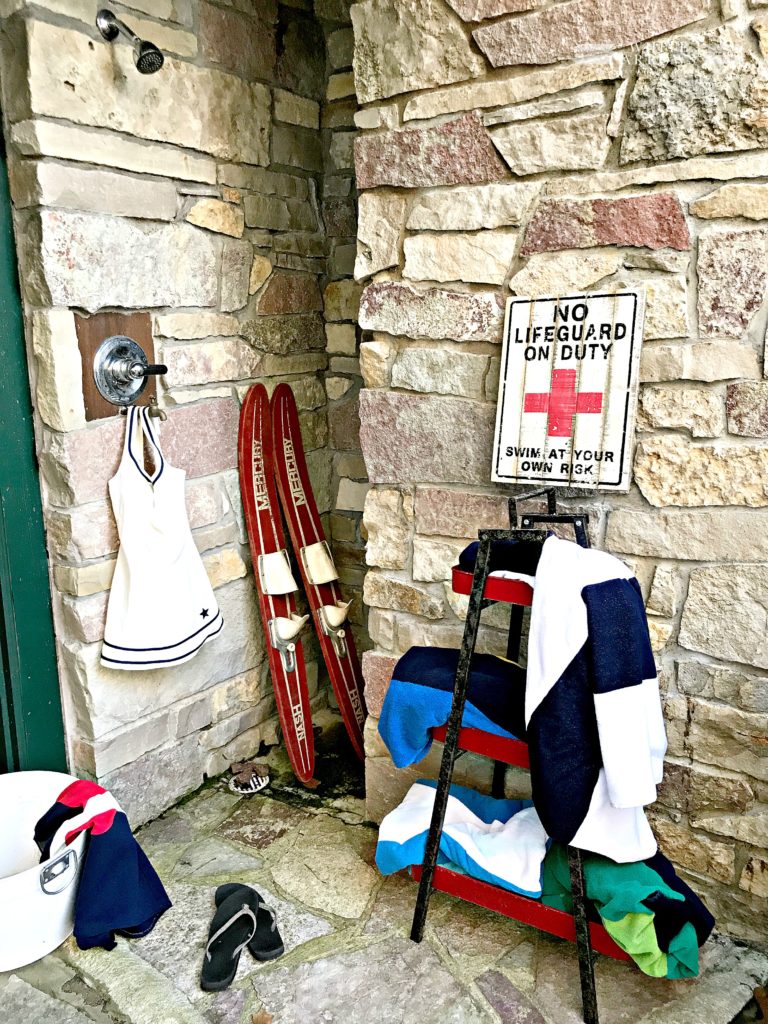 Coolers
So many of my vintage coolers I still use when I'm entertaining. Others that aren't in as good of shape I leave stacked for decoration.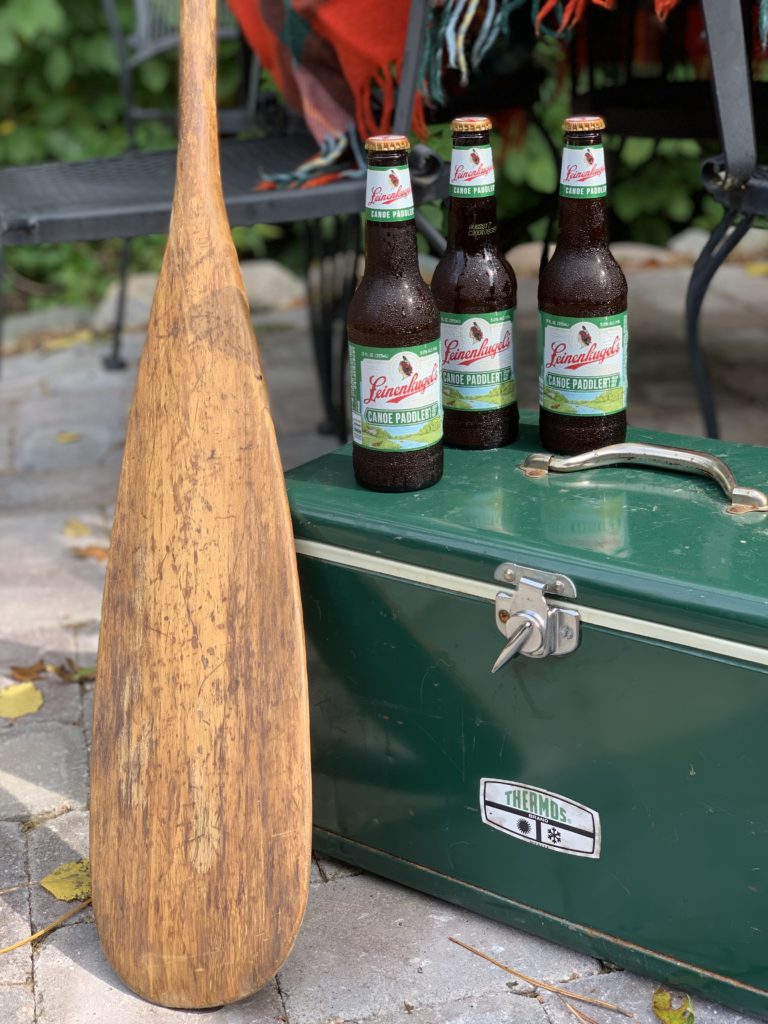 Tennis Racquets
I love playing tennis in the Summer with a group of friends. We meet at the courts once a week and it's great exercise. Old wooden tennis racquets are beautiful hung on the wall or leaning in a corner, even fanned out in a basket.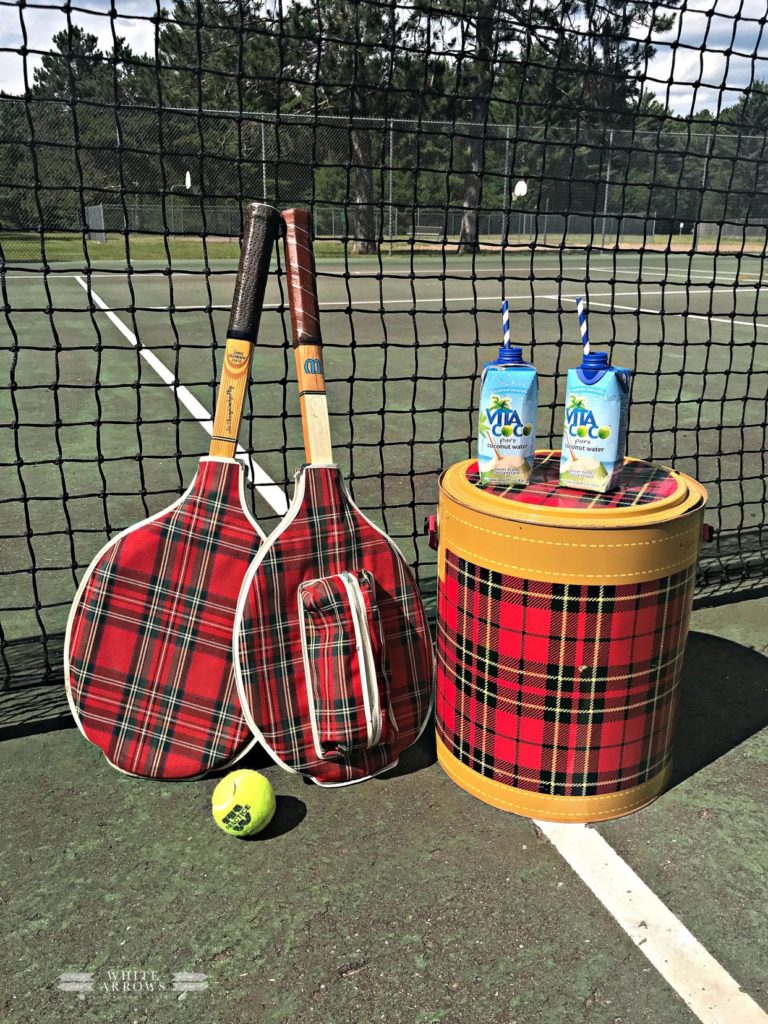 Nautical Decor
There are so many fun items I've found with a boating or nautical them. This nautical flag ice bucket and the sailboat stir stick are perfect examples.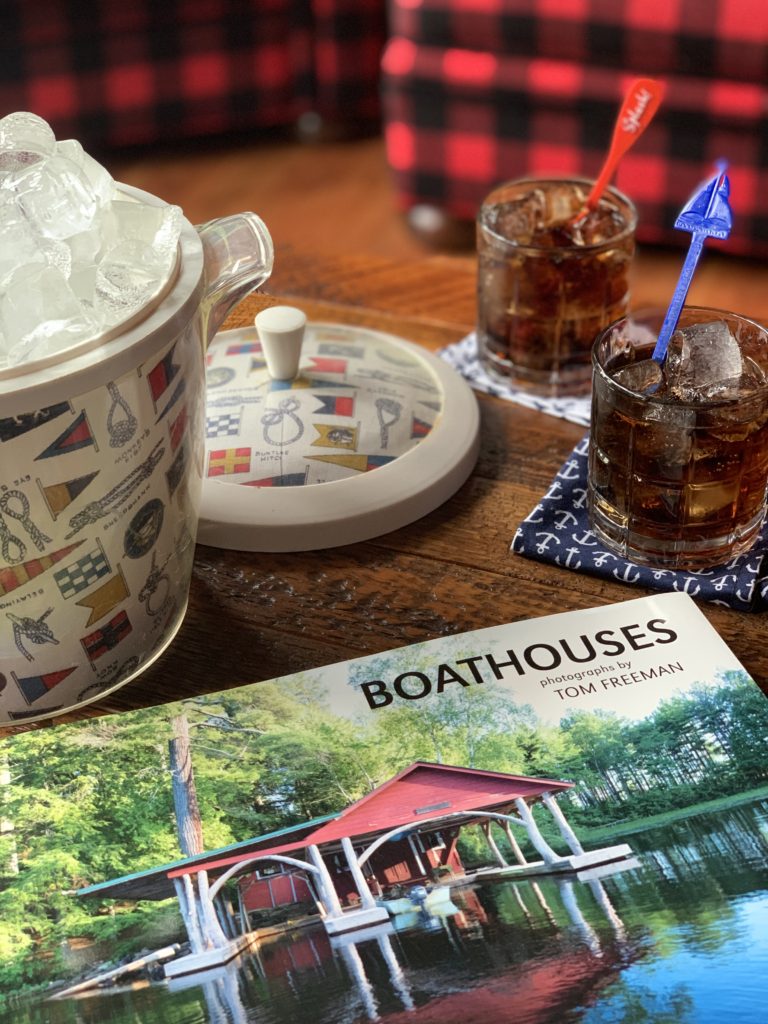 Thanks so much for visiting! It's so fun to connect with other vintage lovers. If you haven't joined yet, I'd love to have you as part of my Call Me Old Fashioned Facebook Group. Sign Up HERE.
Next up you are headed to North Carolina and my friend Rachel's home where she blogs at The Ponds Farmhouse. I'm swooning over all her ideas for upcyling vintage picture frames!
Take the Tour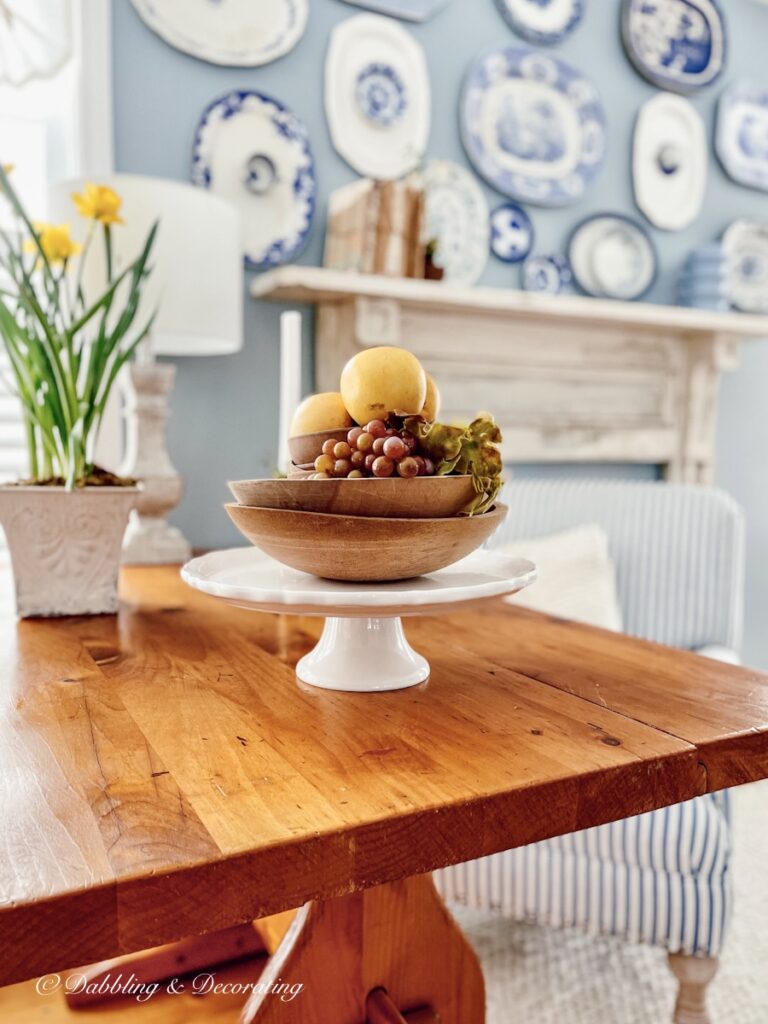 Ann | Dabbling & Decorating ~ Robyn | Robyn's French Nest ~ Kristin | White Arrows Home ~ Rachel | The Ponds Farmhouse ~ Cindy | DIY Beautify
FOLLOW ALONG
Instagram ~ Facebook ~ Pinterest ~ Twitter ~ YouTube ~ Tik Tok ~ Liketoknow.it