Find inspiration from how I'm styling my thrifted finds. I'm painting an antique radio to give it an update look.
(Affiliate links are used for your convenience. Read my full disclosure here.)
It's so fun to join my #thriftingwiththegals friends each week on Instagram as we invite our followers to follow along as we go thrifting across the country. Each week we welcome a guest host to shop and share with us.
Once a month we do a blog hop and invite our guest hosts from the month before if they'd like to join us. This month we are honored to have French Creek Farmhouse and Sonya Burgess Blog along!
This month I'm sharing how I gave new life to a favorite thrifted piece and then styled it in my sunroom with other favorite finds.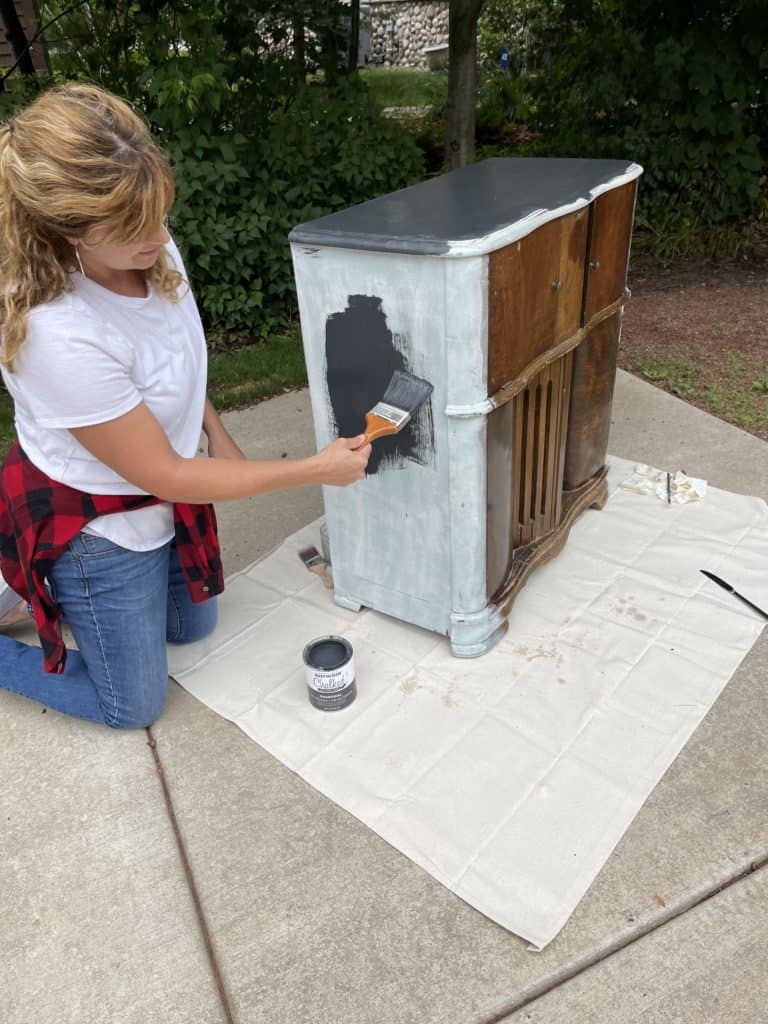 Be sure to follow all the Thrifting gals on our blogs and our social media!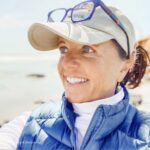 Ann @ Dabbling & Decorating | Pinterest | Instagram | Facebook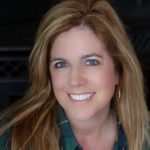 Kristin @ White Arrows Home | Pinterest | Instagram | Facebook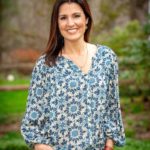 Stacy @ Stacy Ling | Pinterest | Instagram | Facebook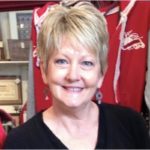 Rachel @ The Ponds Farmhouse | Pinterest | Instagram | Facebook
If you are coming over fromSonya Burgess Blog, welcome to my lakeside, log cabin home in The Northwoods of Wisconsin. I love decorating with my thrifted finds. It adds story, interest and character to our house.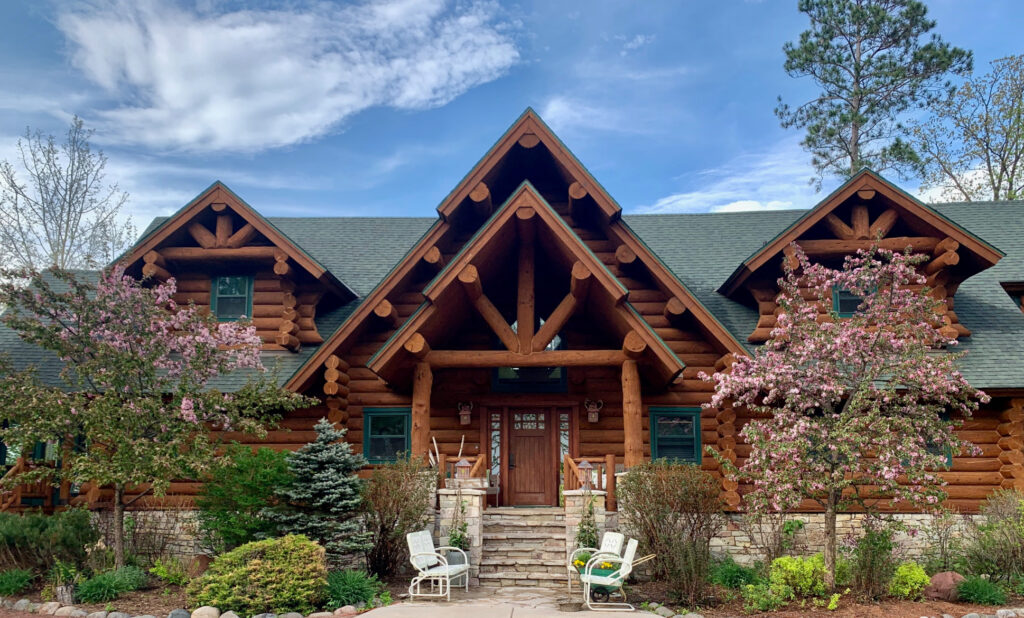 A few years ago I went a going out of business sale at a home decor store that repainted furniture. They had lots of pieces that they hadn't touched yet or were in the middle of working on.
One of the pieces I instantly fell in love with was this old radio cabinet.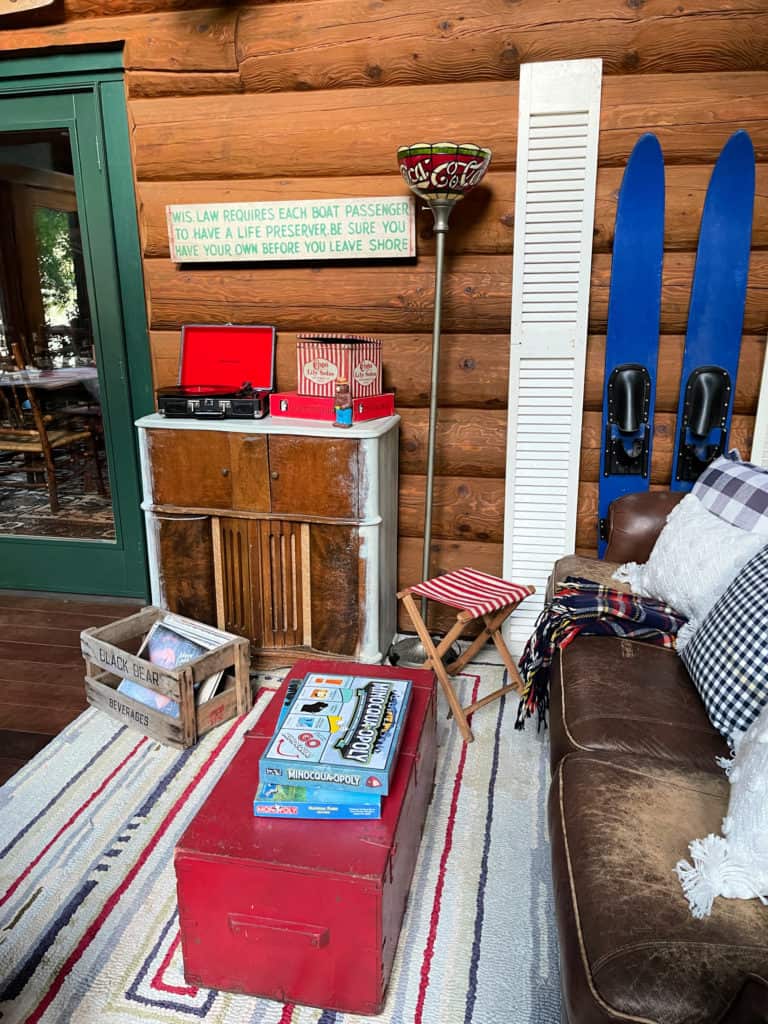 They had started painting it white and then for some reason stopped. It was sitting in a shed for sale for $10 when I found it. The radio and record player do not work, but I still thought it was such a nostalgic, fun piece.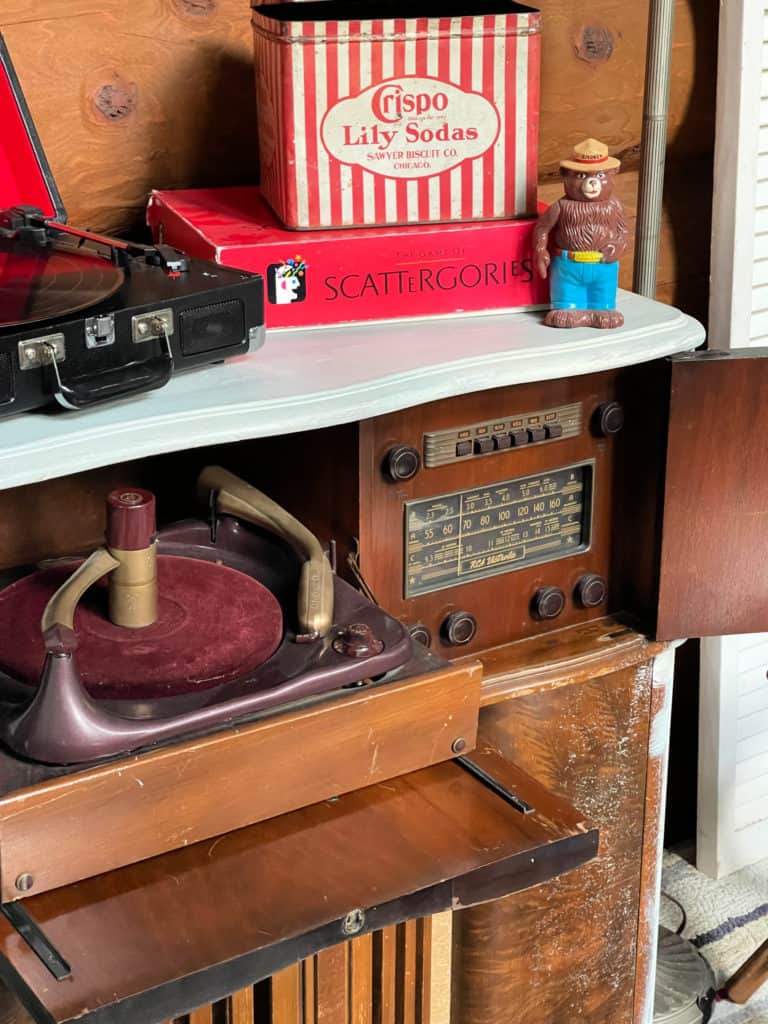 I left it how I found it for a few years until the paint really started to bug me. Have you ever noticed how some of the first things you are going to fix or change, you actually get used to and it takes longer to start the project than you thought it would! That was this!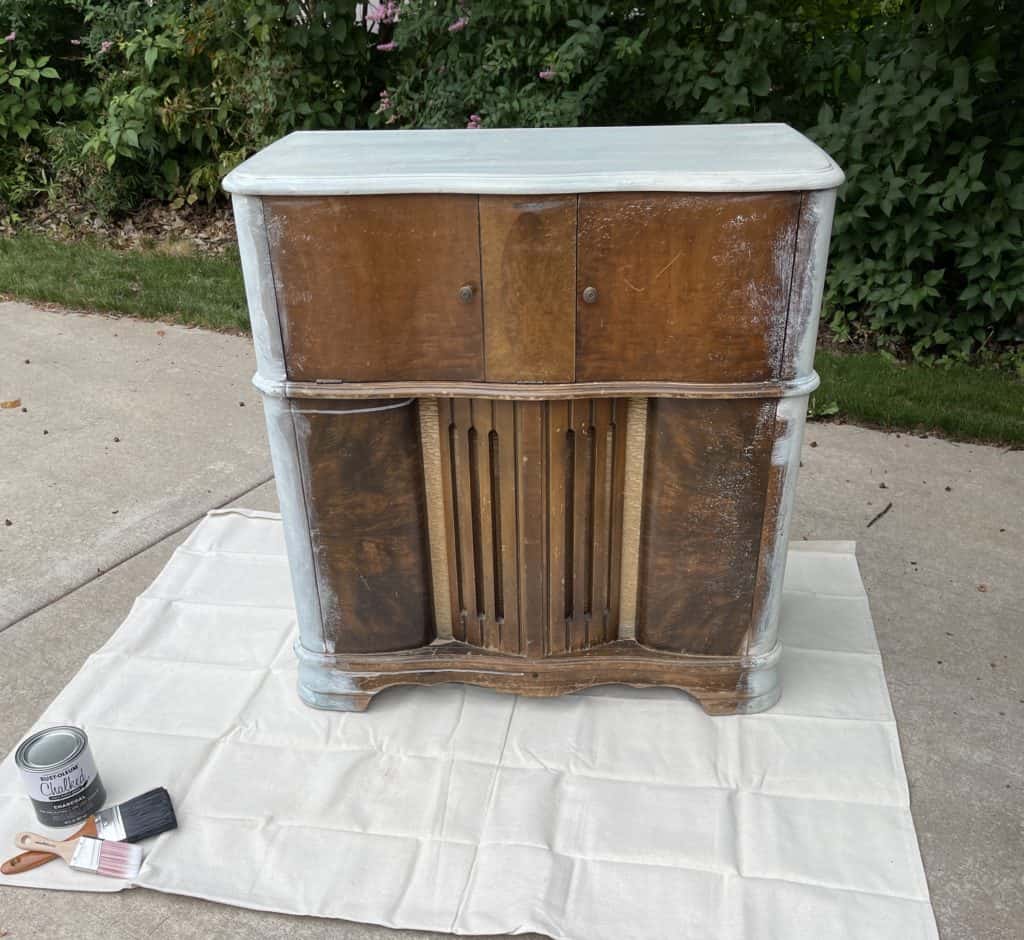 You can see in the photo above how the front wood has specks of white paint.
It took me a little while to decide if I wanted to paint it red, black, dark green or white. I ended up deciding on a charcoal chalk paint..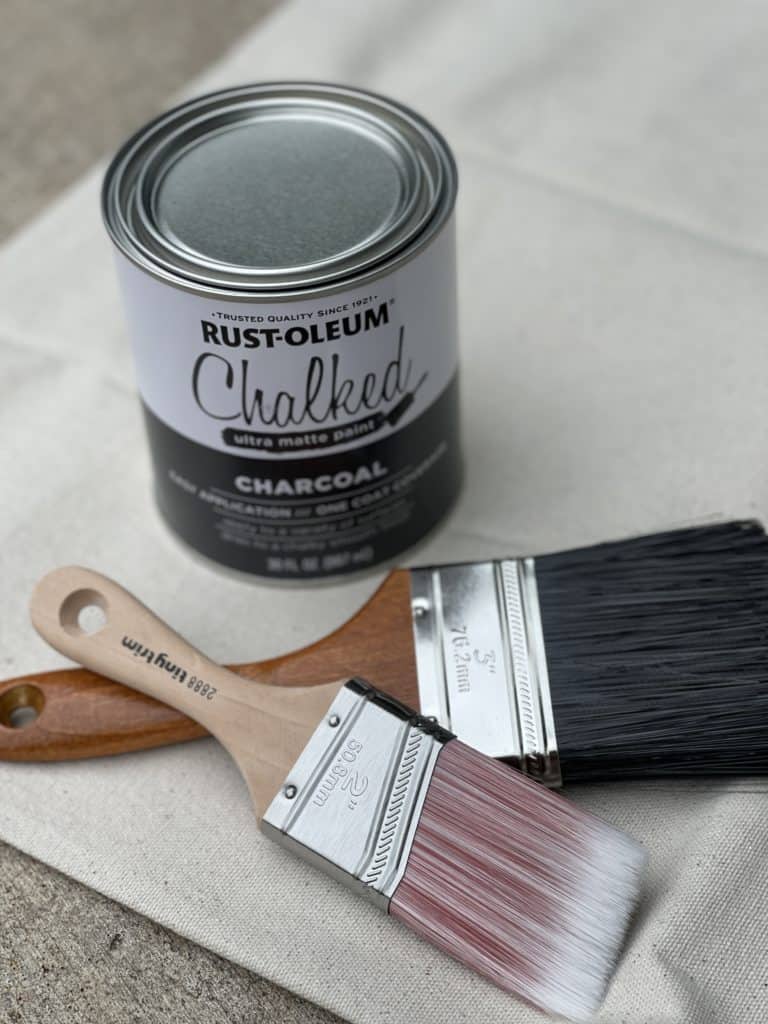 Emma, my creative assistant at White Arrows Home, was over helping shoot some videos for Instagram, YouTube and TikTok one day last week and we got started painting. She had the idea to leave some of the wood showing and do the two tones. I love how it turned out!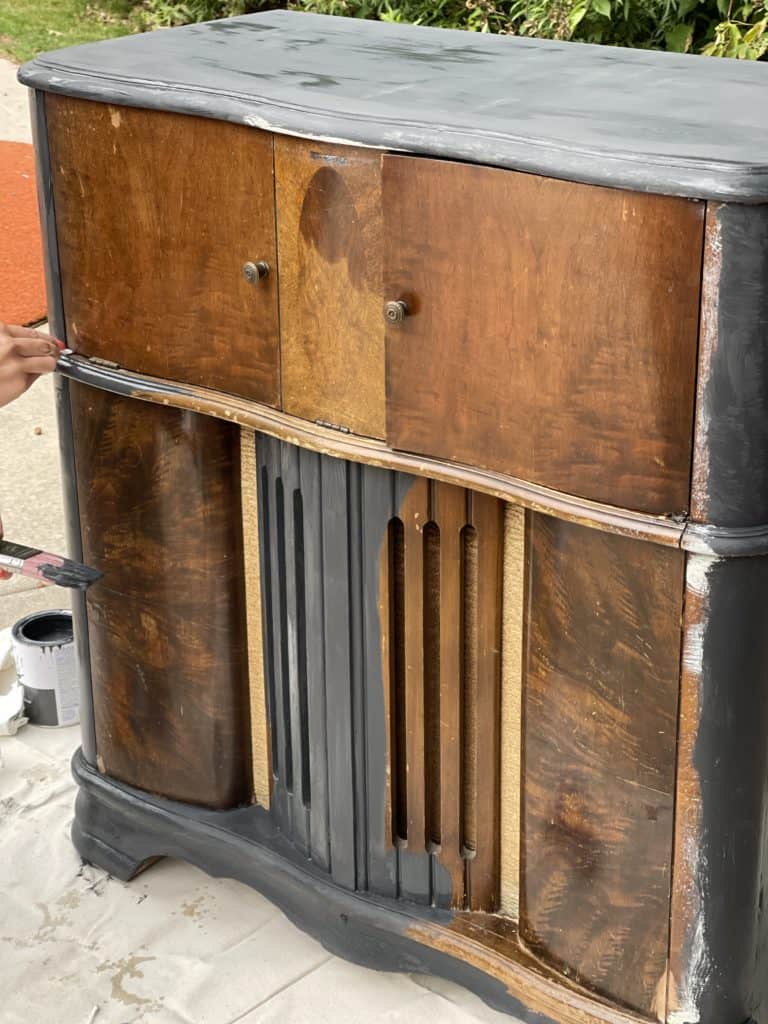 To accomplish that though we had to see if we could get the white speckles off the front. Emma headed to Pinterest for ideas. We did a trial with rubbing alcohol, dish soap and
Which one do you think worked? It was the dish soap! We were surprised.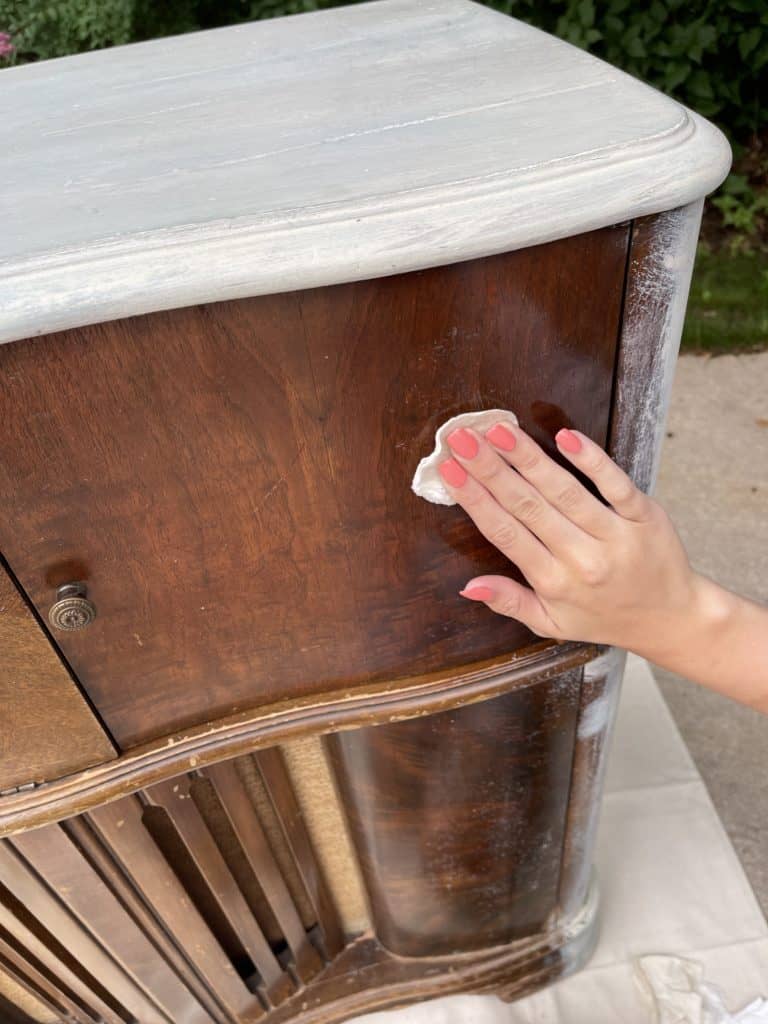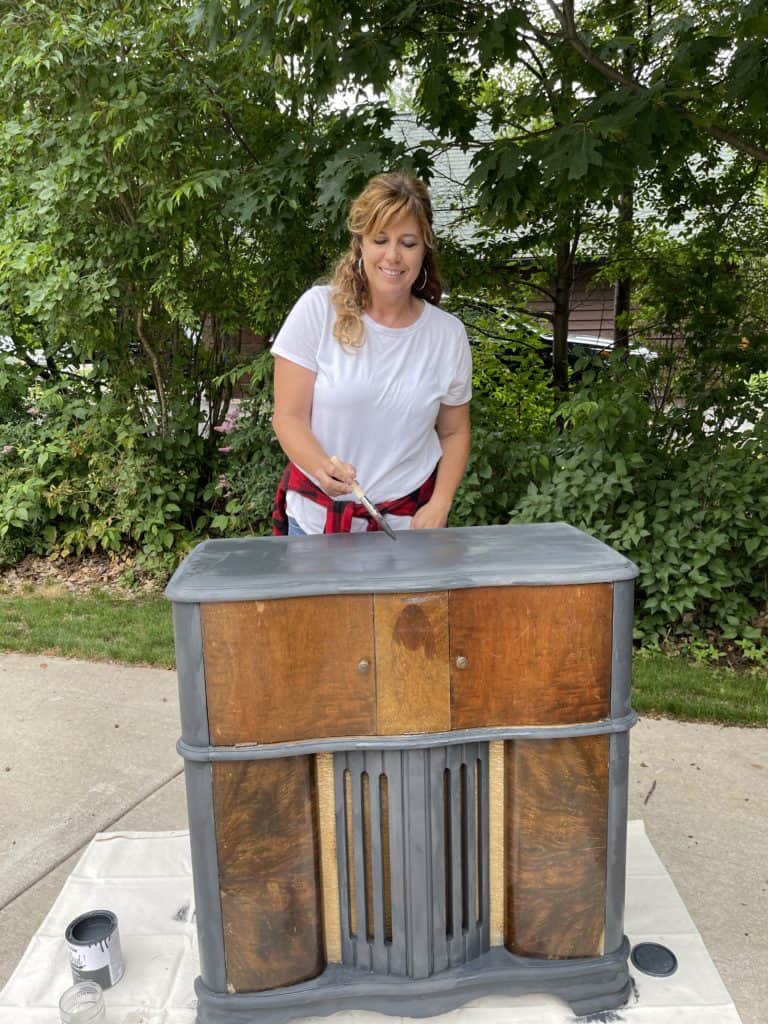 Some day I may have my electrician look and see if there is anything he could do to make it actually work. But until then I just set our vintage style turntable on top.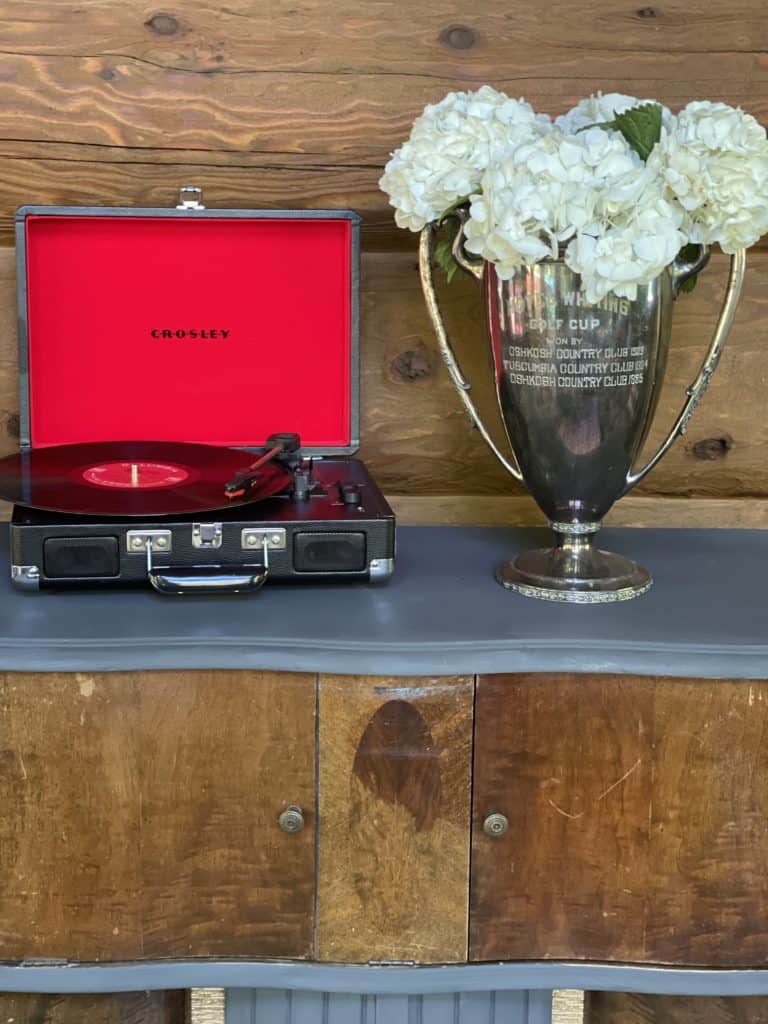 Our screened porch turned sunroom is the perfect home for this piece. It's a fun place to sit and play games, read, do a puzzle or sip a cocktail in the lamplit evenings while listening to the records play.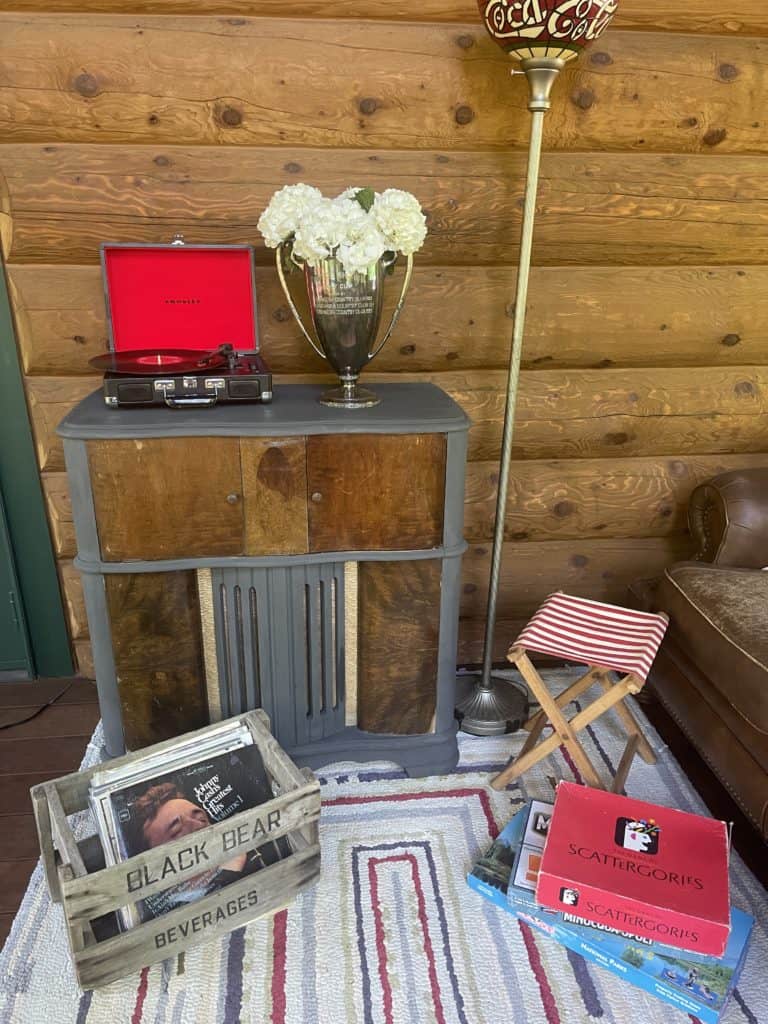 I pick up old record albums when I see one I like in antique shops and add them to our collection. Sometimes I store them in one of my picnic baskets, sometimes an old crate.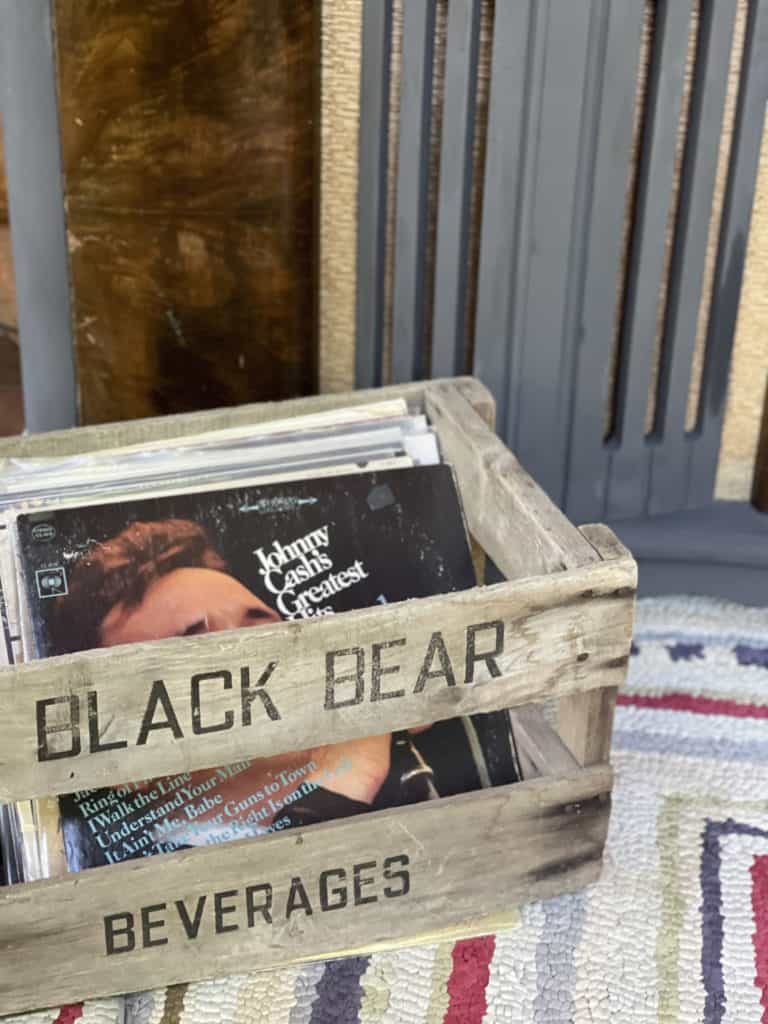 Next up in our Sunroom project is to find the perfect wall decor.
Get the Look


Thanks so much for stopping by. Next up you are headed East to my friend Stacy Bricks n' Blooms.
Other Posts to Enjoy
Take the Tour
French Creek Farmhouse ~ Dabbling and Decorating ~ The Ponds Farmhouse ~ Sonya Burgess Blog ~ White Arrows Home ~ Bricks n' Blooms
FOLLOW WHITE ARROWS HOME


Instagram ~ Facebook ~ Pinterest ~ Twitter ~ YouTube ~ Tik Tok ~ Liketoknow.it