Thrifted vintage varsity letters become fun decor throughout the home.
I always stop to look at varsity letters when I come across them and see what letters they are and what colors.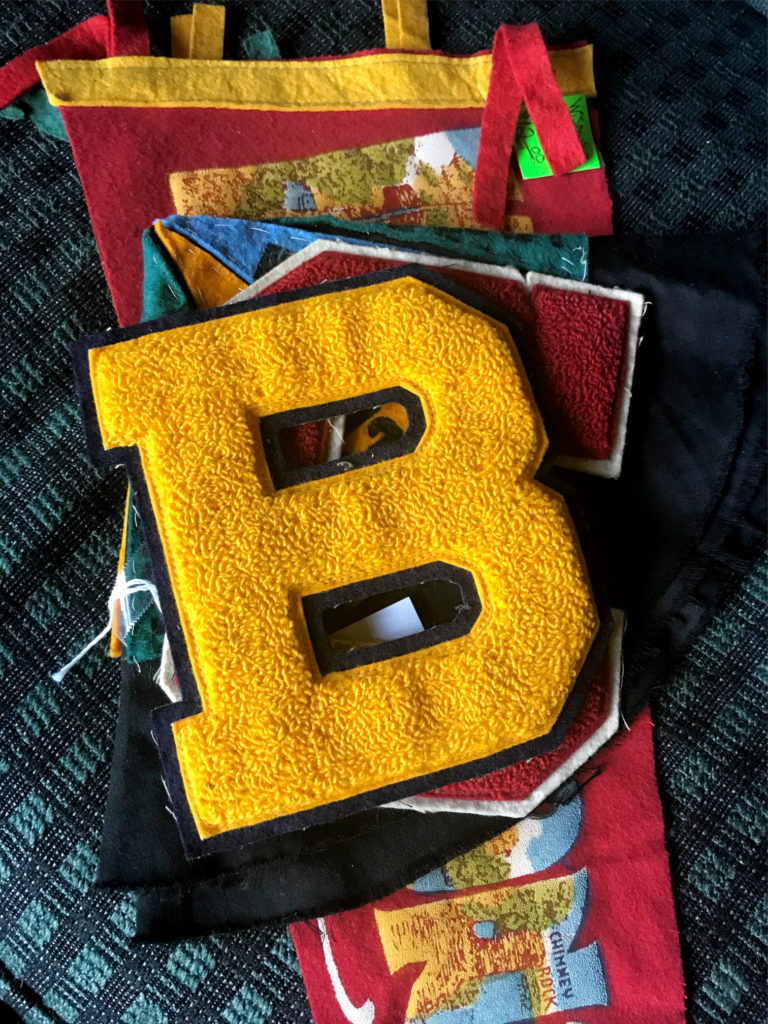 On a recent trip to a favorite antique mall I found two vintage varsity letter Ys.
I have two nieces that's last name starts with Y so I decided to grab the letters and make a special project for them with my find.
Each Wednesday on Instagram I go #thrfitingwiththegals with my friends Ann, Rachel and Stacy. We all live in different states and love sharing in our stories each week the finds we come across.
It's become a fun tradition! Even though we haven't been able to meet up and shop in person together, it's the next best thing!
Once a month we then do a blog hop together to show off in more detail what we've done with our treasures.
Be sure to follow all the Thrifting gals on our blogs and our social media!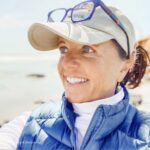 Ann @ Dabbling & Decorating | Pinterest | Instagram | Facebook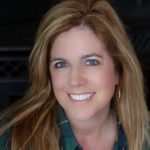 Kristin @ White Arrows Home | Pinterest | Instagram | Facebook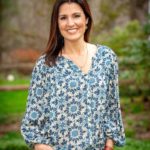 Stacy @ Stacy Ling | Pinterest | Instagram | Facebook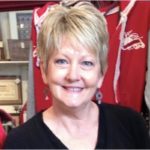 Rachel @ The Ponds Farmhouse | Pinterest | Instagram | Facebook
I have a friend I met on Instagram named Julie, @julespillows. I ordered a vintage Minocqua (our town) pennant pillow from her. I fell in love with it! She does such a beautiful job!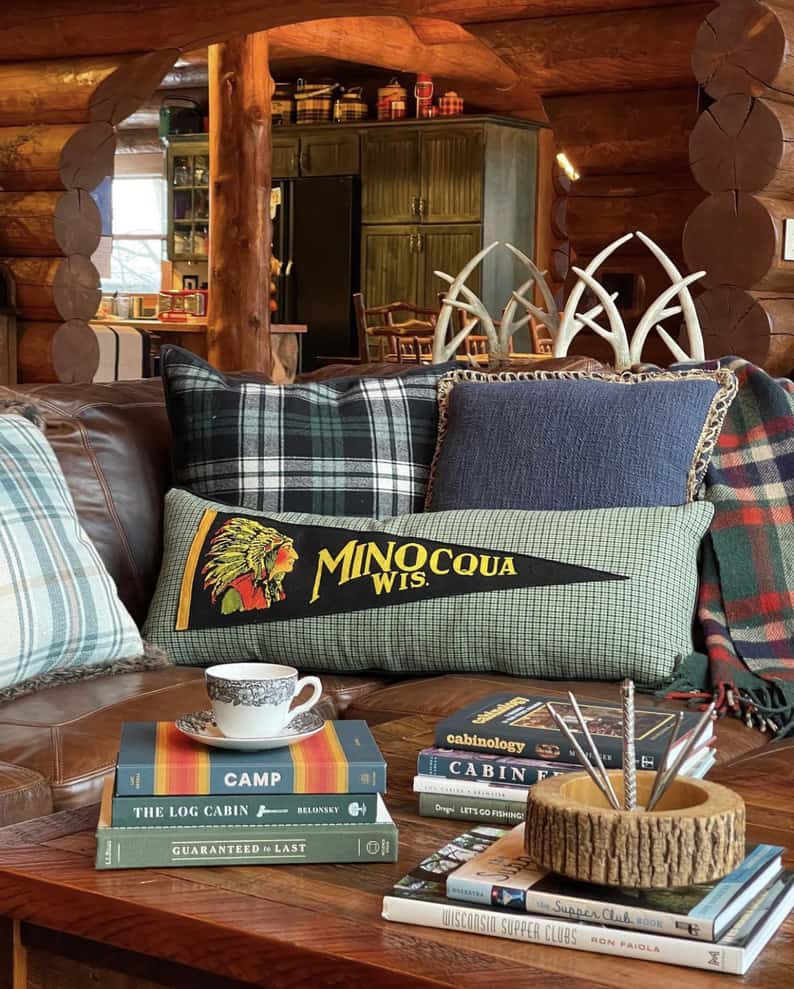 I mailed Julie the Ys.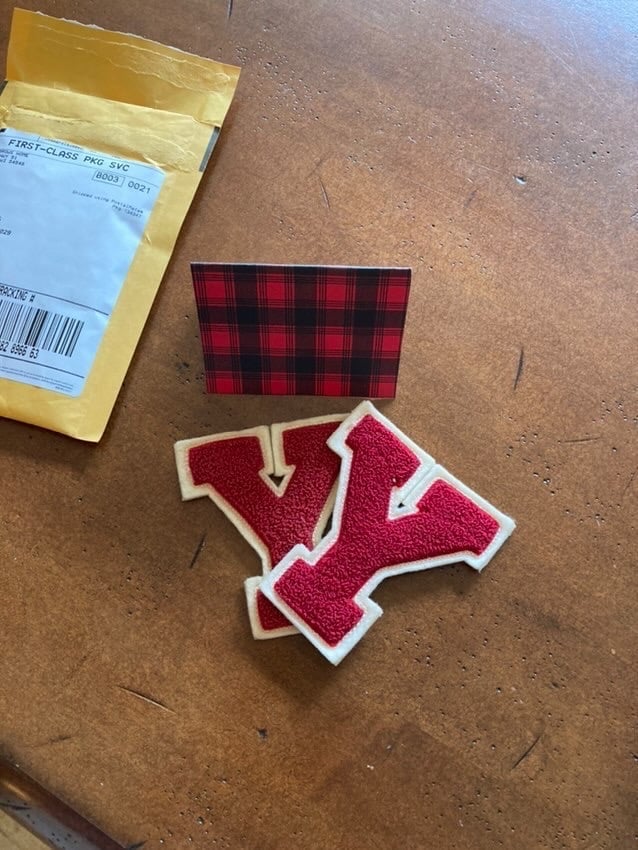 Julie used old plaid shirts to make the pillows. So she sent me photos of some sample plaids to choose from. I chose two pretty plaids that compliment the colors of the Ys.
The way Julie uses an old button down shirt to make the pillow is brilliant. On the backside she has the pockets and then the buttons. This way you can unbutton it and take the pillow cover off to launder if needed.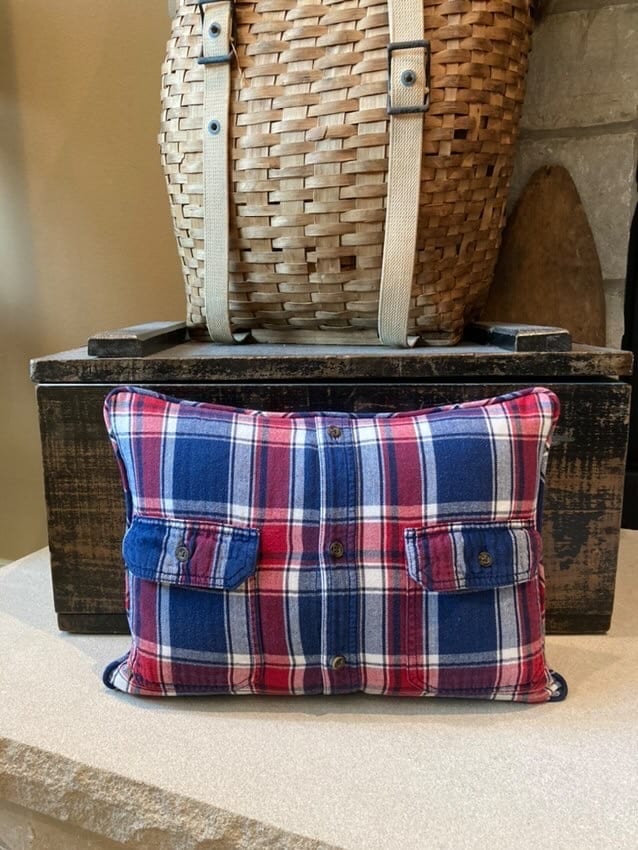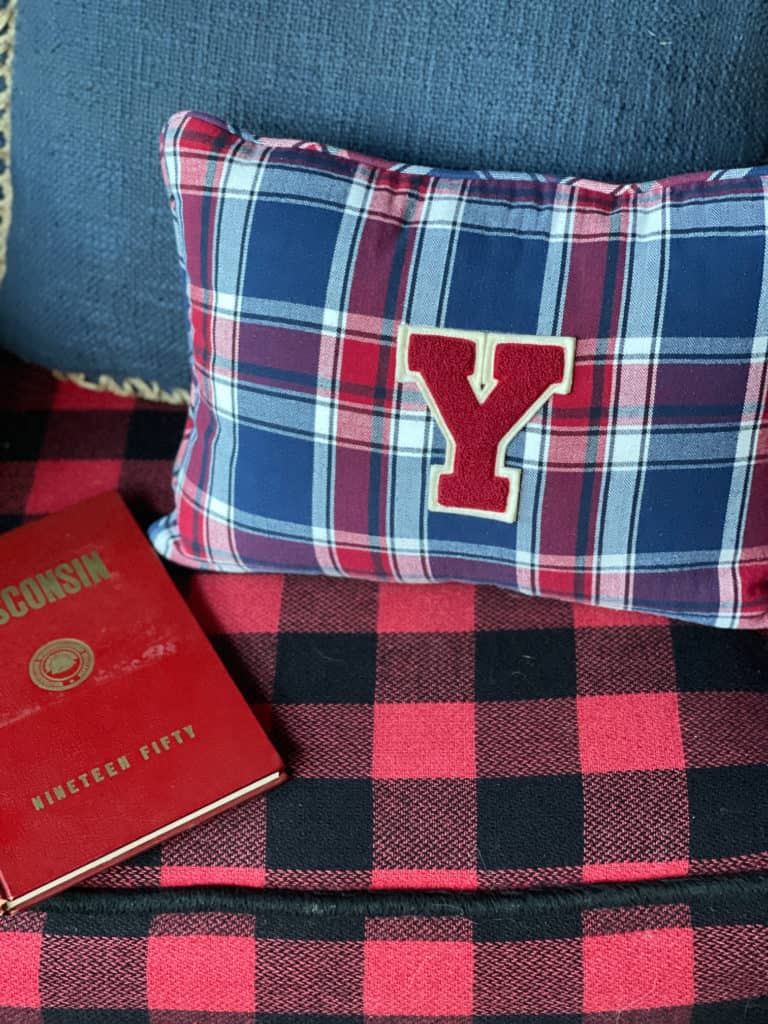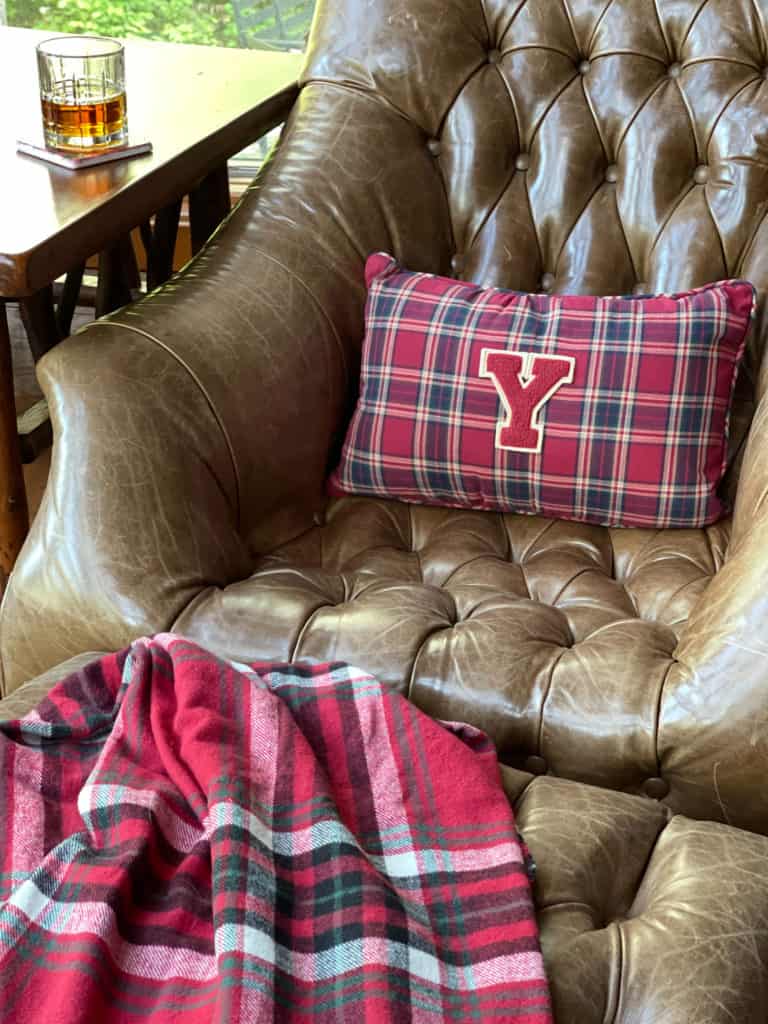 Another super easy project is to pin a varsity letter to a table runner. It takes minutes and can be used for a season or just one event then removed to use for something else.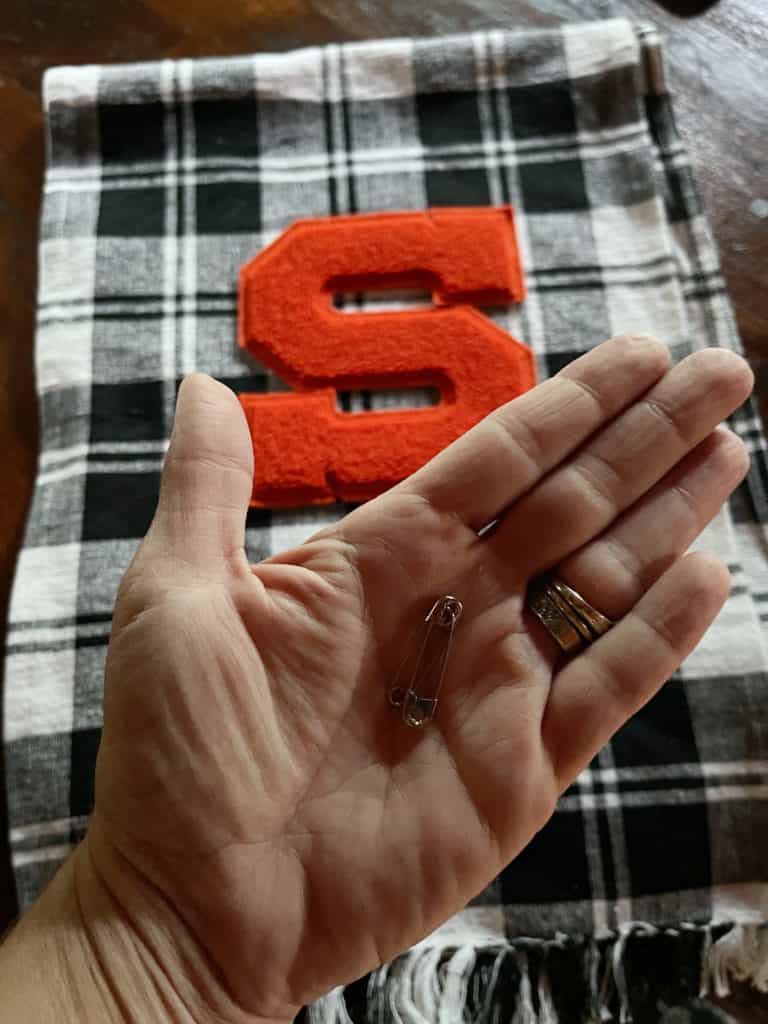 Favorite colors, school colors, initials… varsity letters give a personal touch to this idea. I used the runner on our entry table. As football season starts I can add a football vignette on top.
It could be used on the dining room table as well.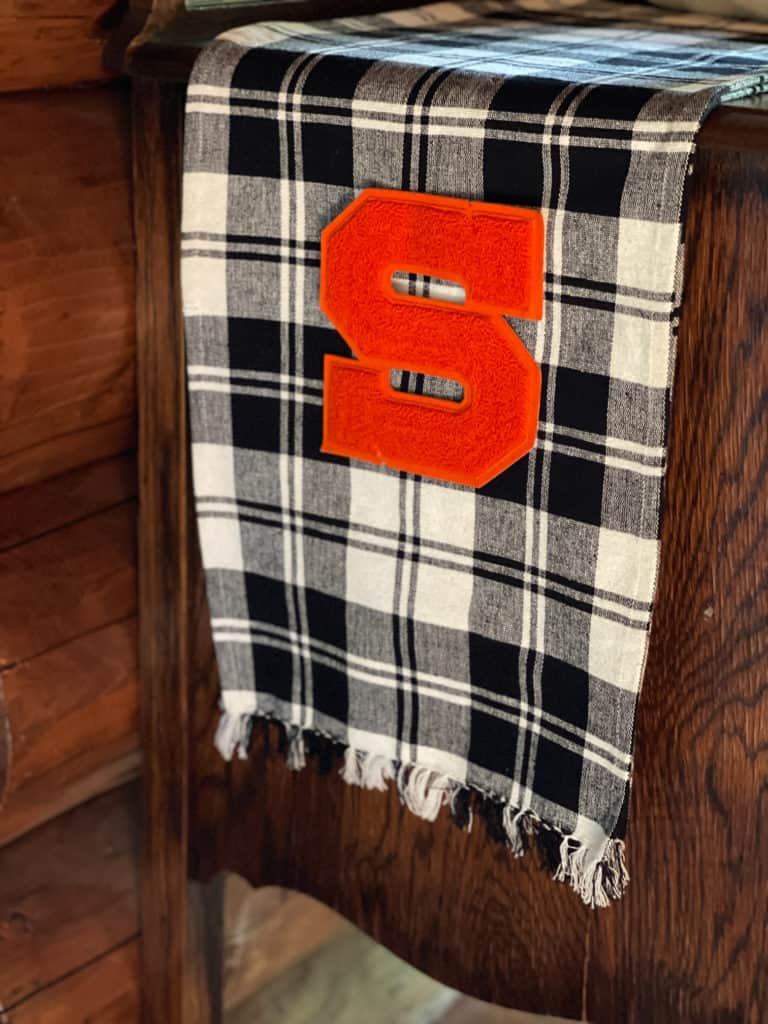 When I was in high school it was a big deal for guys to wear their varsity letter jackets. It was an even bigger deal to be able to wear your boyfriends!
When my parents were in school, my dad had a varsity letter sweater.
I love how nostalgic the letters are!
A few years ago I was trying to decide how to display a bunch of Smokey Bear Pins. I remembered I had a varsity letter B. So I bought a pillow at Walmart and then attached my pins and did some simple hand stitching to attach the letter.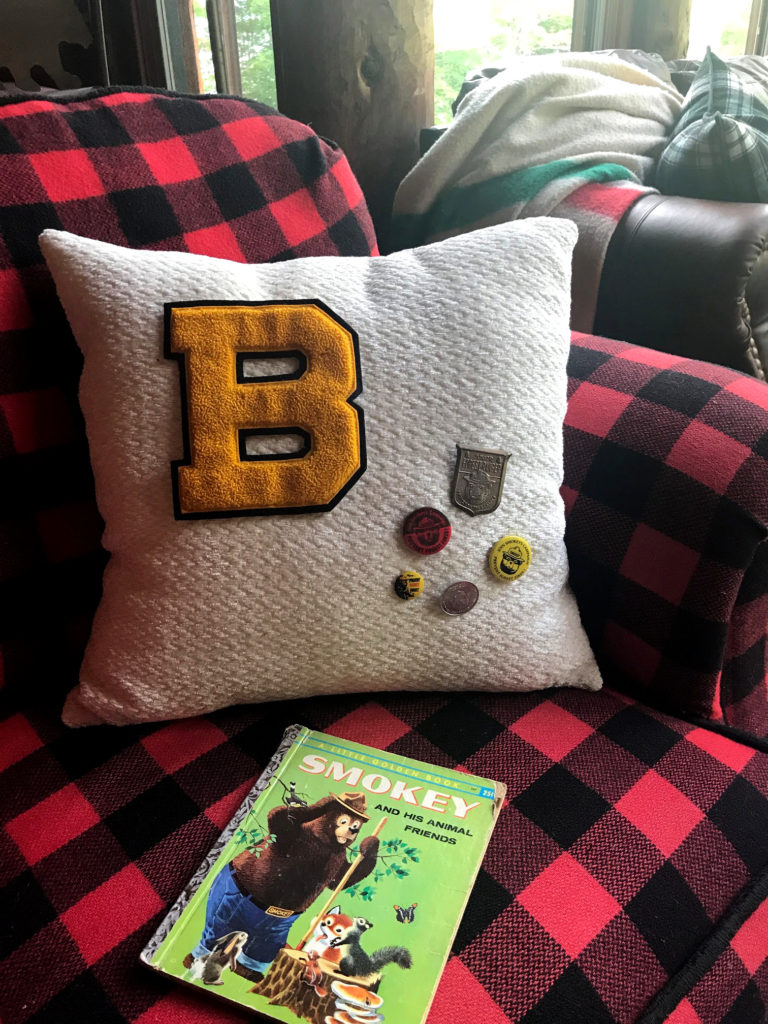 I was so excited a year ago when another Instagram friend, @theprairiesistersvintagemarket sent me a surprise gift! Using varsity letters, they spelled CAMP on a pillow! It's so perfect for our house!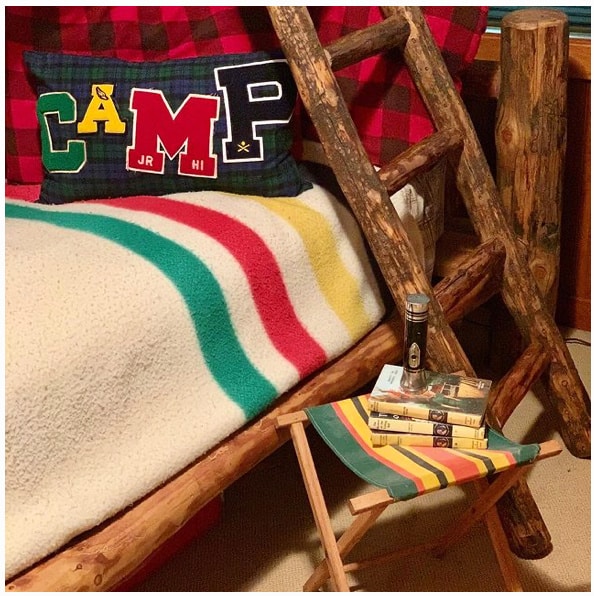 I mailed my nieces their pillows and can't wait to hear what think about this fun surprise, just because I thought of them gift!
And be sure to visit my friends to find out what they found!
Dabbling and Decorating ~ Bricks N' Bloom ~ The Pond's Farmhouse
More posts to enjoy:
Thanks so much for joining us! I hope you will come follow along each week onInstagram!
FOLLOW WHITE ARROWS HOME


Instagram ~ Facebook ~ Pinterest ~ Twitter ~ YouTube ~ Tik Tok ~ Liketoknow.it