Thanks so much to my friend Amber of Follow the Yellow Brick Home for organizing this special hop.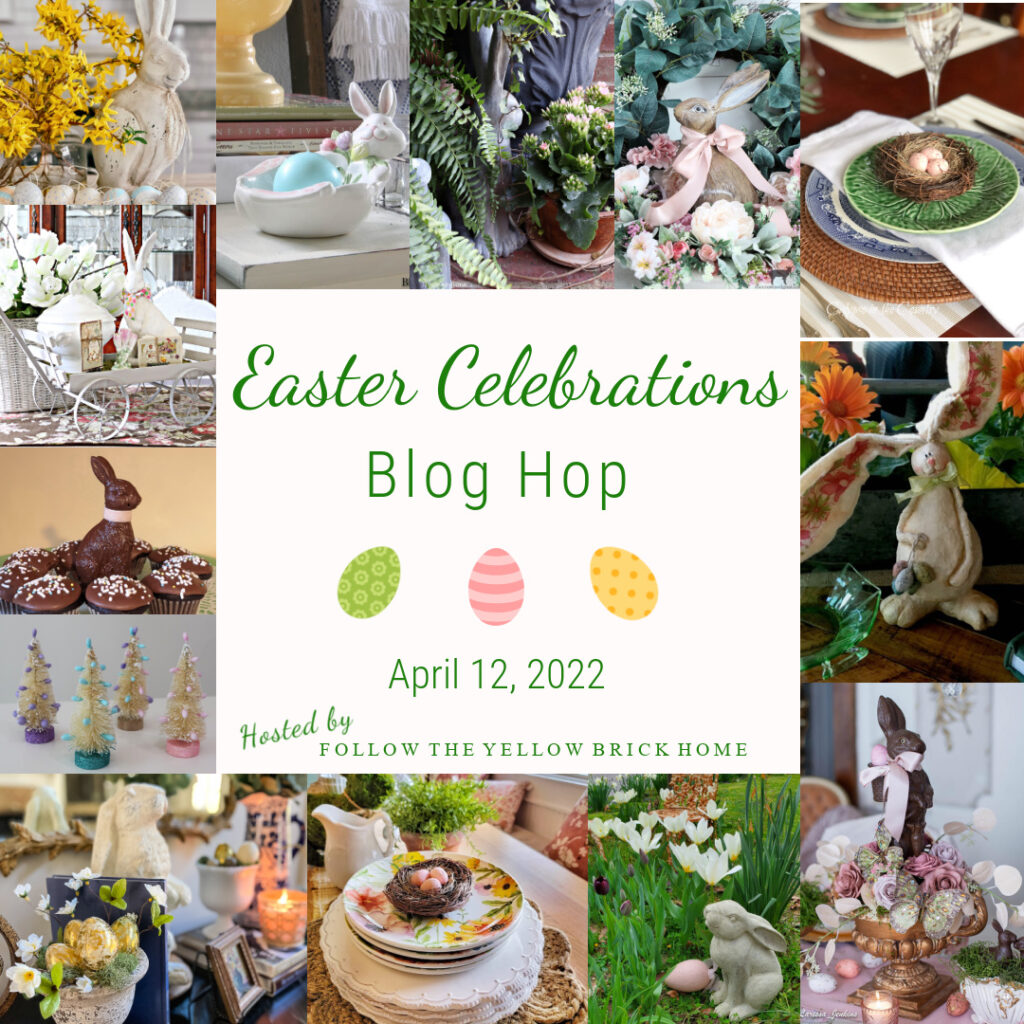 (Affiliate links are used for your convenience. Read my full disclosure here.)
If you are coming over from my friend Michelle's, you've just visited one of my favorite blogs, Thistle Key Lane! She inspires me so much!
SUBSCRIBE HERE so you don't miss any inspiration!
Reason for The Season
There are so many wonderful resources available to help us stay focused on Lent, Holy Week, Good Friday and Jesus Resurrection. As my kids have grown these items have grown with them. When they were young they loved telling the story with their resurrection eggs.
Many of the items that help us focus are also beautiful in decor and great reminders during the day throughout the house.
Find ideas for meaningful Easter traditions to stay centered on Christ on my Pinterest Board.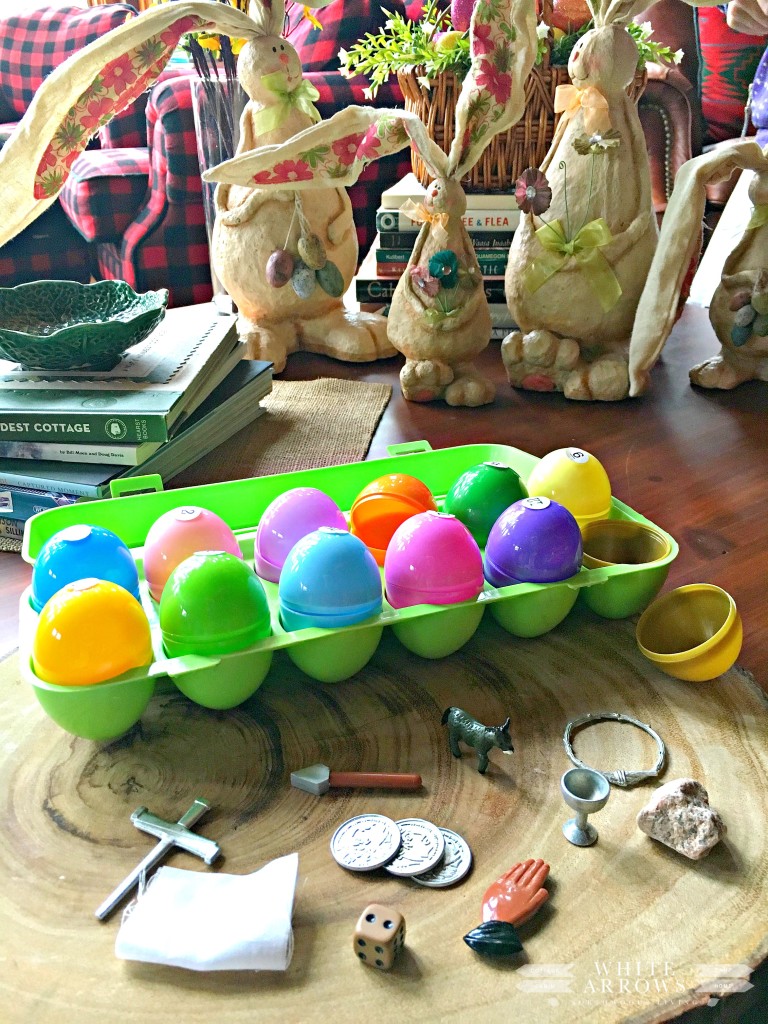 Decorate with Bunnies
Of all my holiday decor, Easter is probably what I have the least of and what I do have, I've had for years. I have collected several cute bunnies that are fun to have around the house.
These bunnies are a favorite I found years ago at TJMaxx. I love their wired ears that can be moved.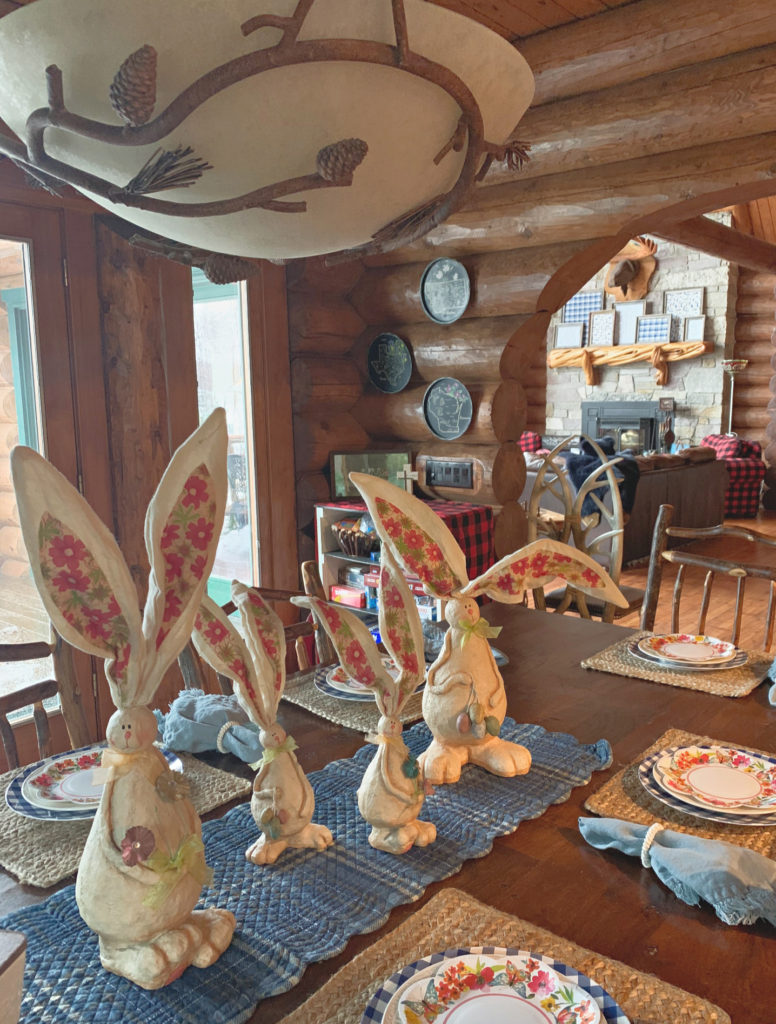 Decorate With Lambs
Lambs are a beautiful symbol of Easter and this sweet pair is actually a salt and pepper share set. When I'm out at antique stores I always glance through the salt and pepper shakers because I'll find a fun treasure there sometimes. I have a set that look like a thermos and a lunch box and some cute Smokey Bear ones too.
In a loud voice they were saying: "Worthy is the Lamb, who was slain, to receive power and wealth and wisdom and strength and honor and glory and praise!" Revelation 5:12
On my playlist is this Hillsong song Worthy is the Lamb. You can listen HERE.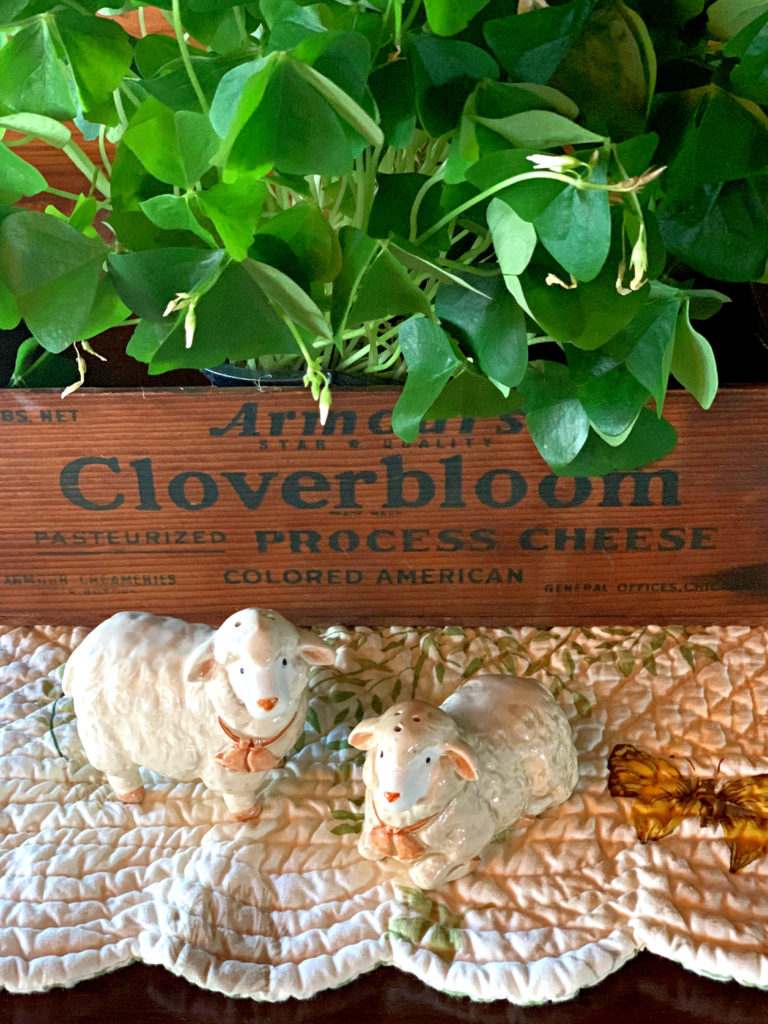 Grown Up Gift Baskets
Don't forget the grown ups when you are doing Easter Baskets. This was a fun bourbon themed one I did for my husband. See more in THIS POST.
As my kids get older I still love doing baskets for them, but the items have changed. They now include things like devotional books and journals and of course still some special candy.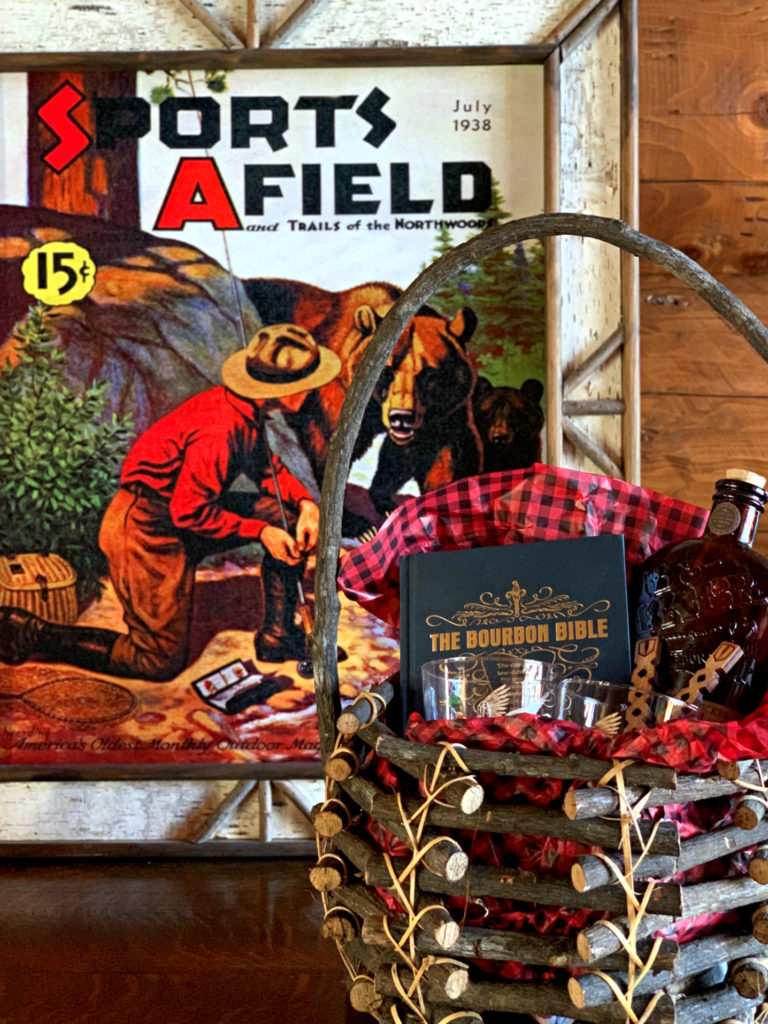 Set a Pretty Table
I love pulling out special dishes and decor to set my table for Easter brunch. Here are a couple to my Spring Tables: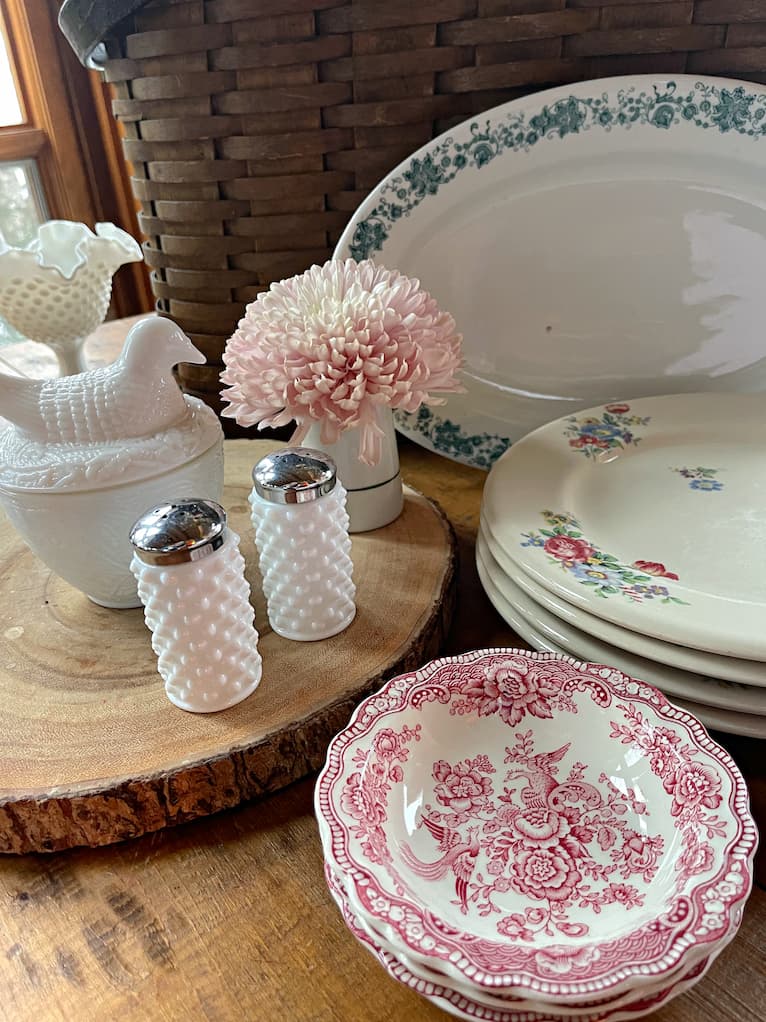 Add A Specialty Cocktail
Add a special touch to your Easter Brunch with a specialty cocktail like the Bunny Mary, a Spring twist on a Bloody Mary.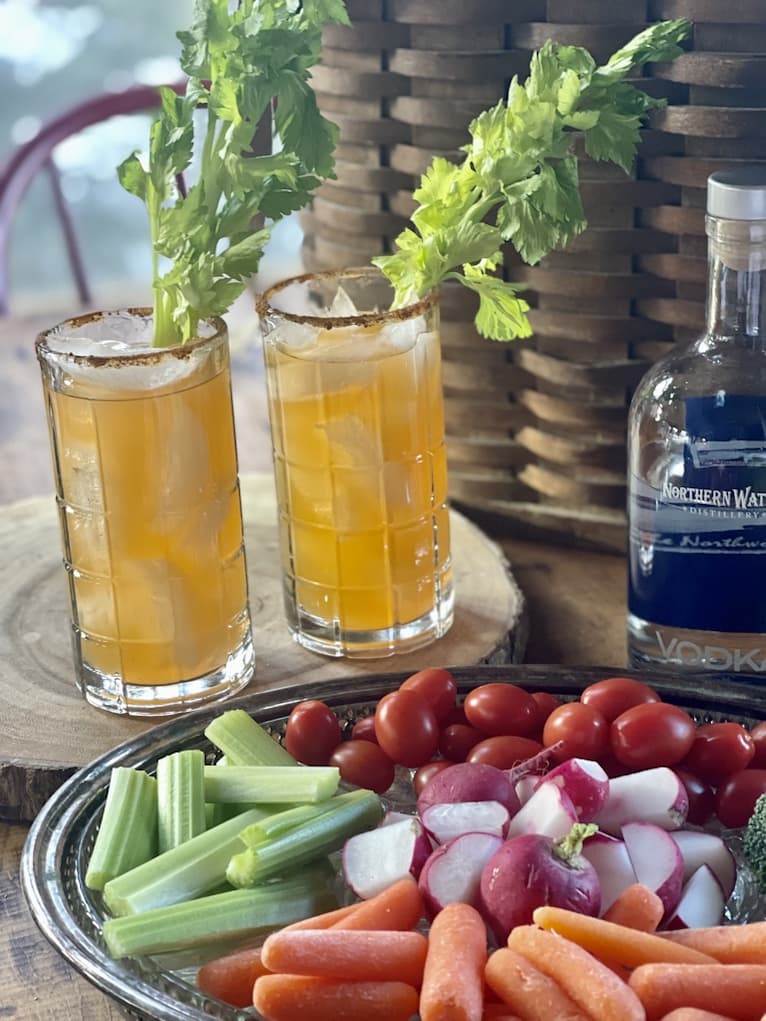 Easter Lillies
Picking up some Easter Lillies to add to decor is a tradition we keep.
I found this as I researched the meaning behind the Easter Lily tradition. You can read more at CountryLiving.com
"It's thought that Easter lilies came to symbolize Christ not only because they embody purity—the trumpet-shaped blooms recall the horns that heralded the resurrection of Christ. And the life cycle of Easter lilies, which grow from a bulb for several years beneath the earth before blossoming into magnificent flowers, recalls Jesus' death and resurrection."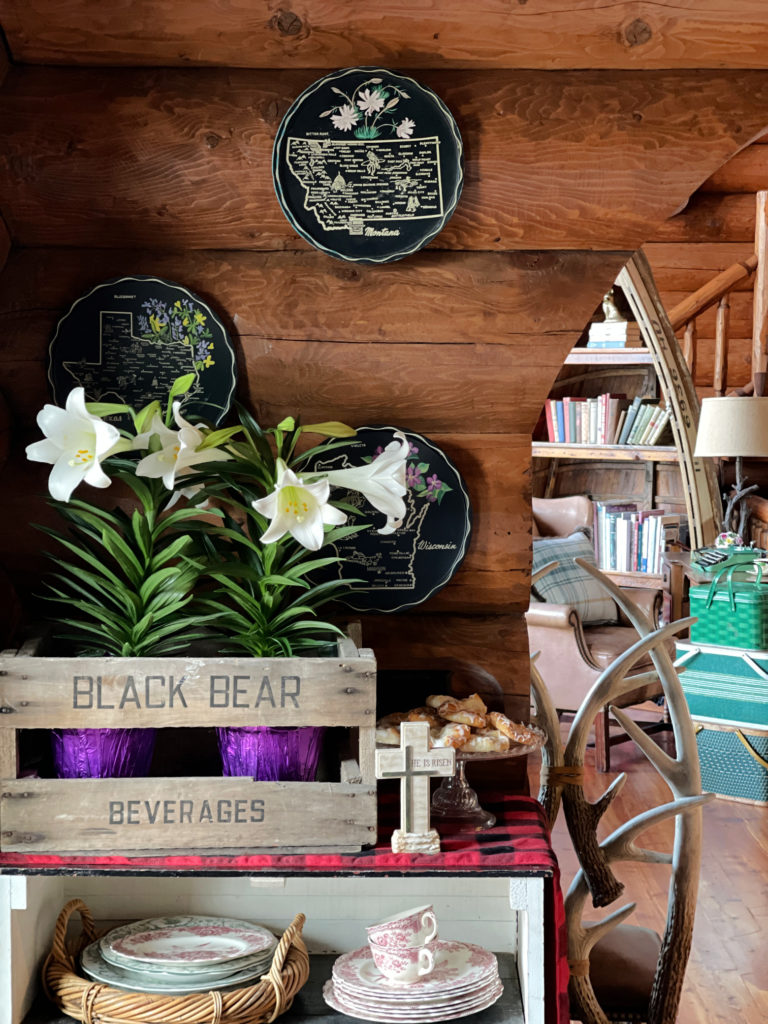 Include Fresh Flowers
I'm always so eager to add in lots of fresh flowers to my Easter decor. I love the color and joy they bring into the house. See more of how I decorate with flowers for Spring in THIS POST.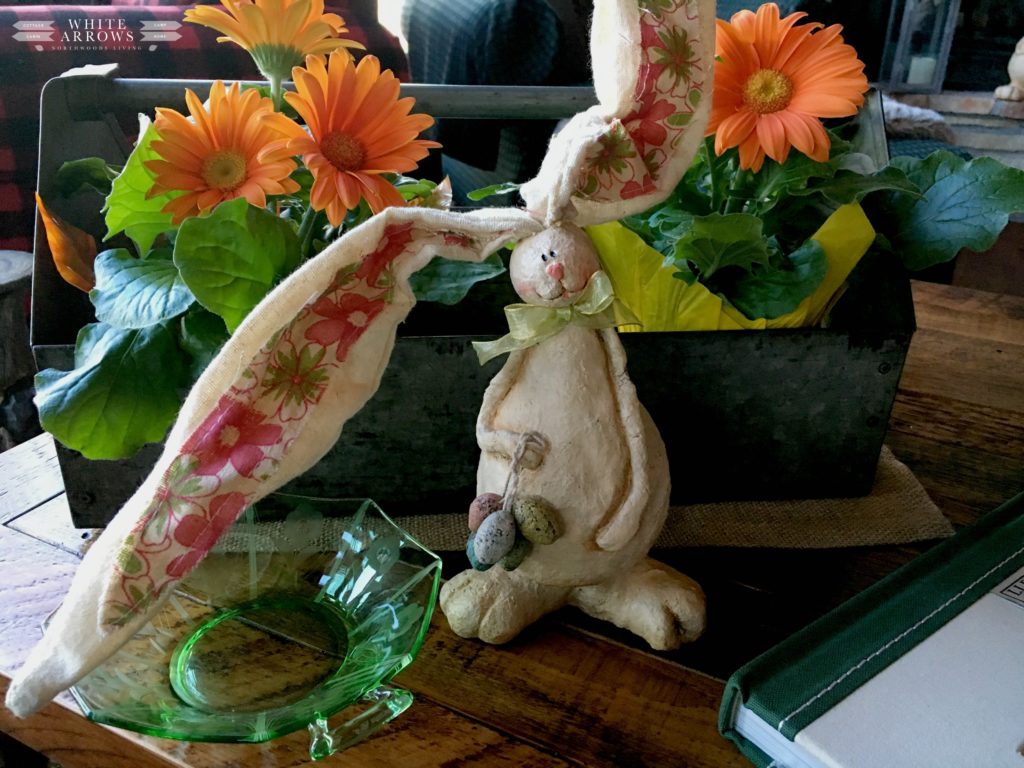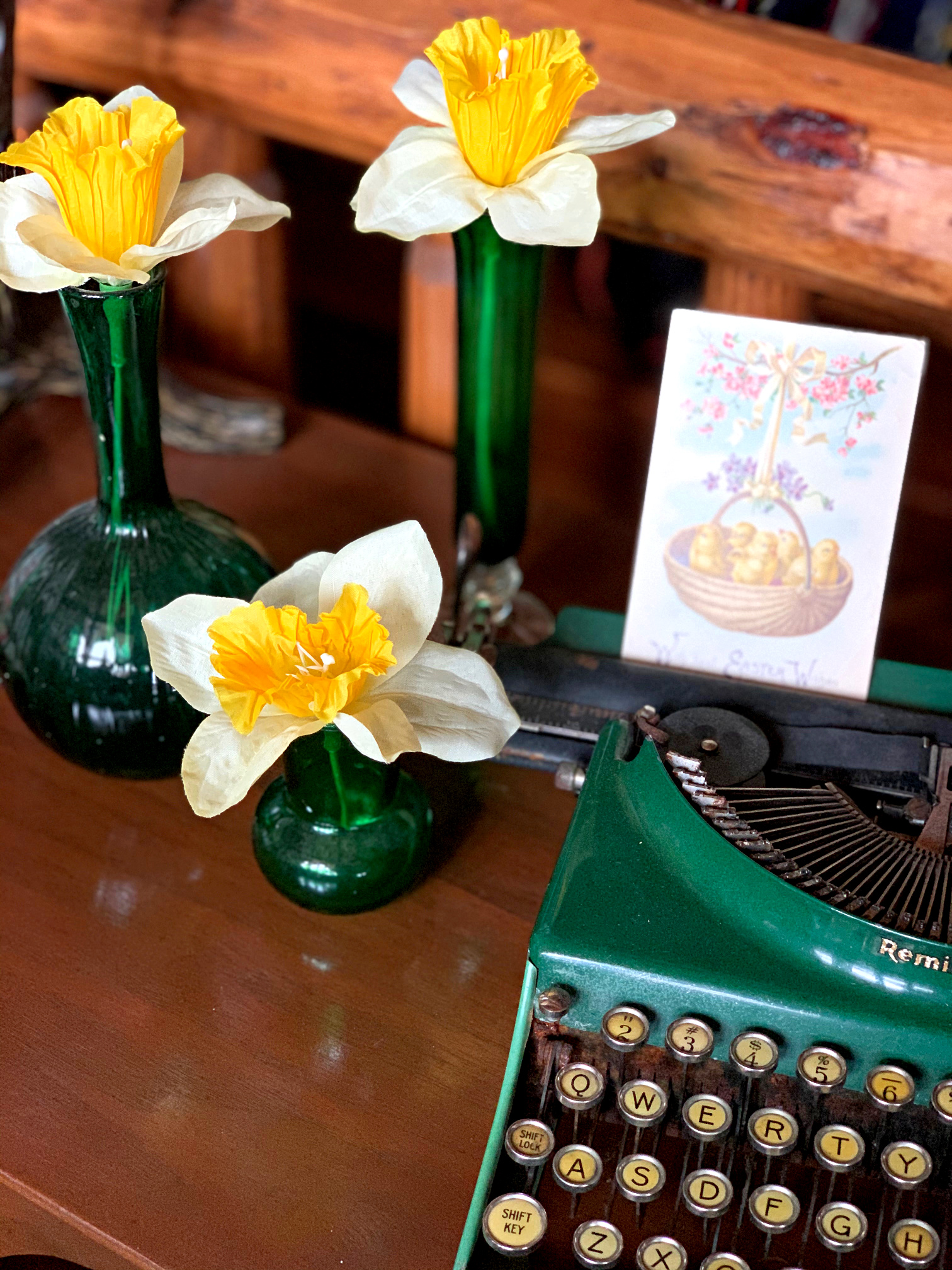 Add in Some Vintage
My house is a mix of new and old. I love to add in antique and vintage pieces that have either been passed down through my family or found on my thrifting adventures.
One of my favorite Easter decor collections is my antique post cards.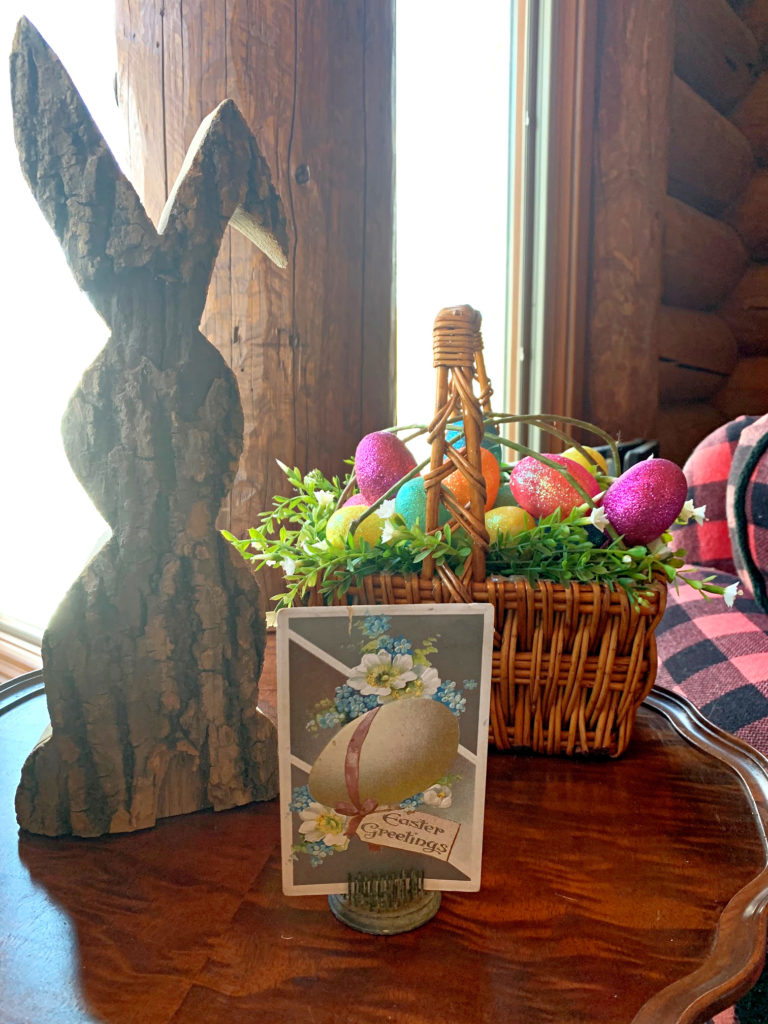 Thanks so much for visiting! I hope you have an amazing Easter surrounded by loved ones.
Next, you are hoping over to my friend Carol's blog Bluesky at Home. Carol lives in my home state of Texas and is such an inspiration to me, especially her DIYs.
Take the Tour
You are invited to the Inlinkz link party!
Get the Look


FOLLOW ALONG
Instagram ~ Facebook ~ Pinterest ~ Twitter ~ YouTube ~ Tik Tok ~ Liketoknow.it ~ Podcast