Pulling together ideas for a lake house Christmas Plan to be prepared for the Christmas Season this year.
Christmas in July has become such a fun theme for me. I love looking back at past Christmas posts and getting an idea of what I want to do for the coming Holiday Season. Planning ahead adds to the excitement and helps me linger over the fun details.I'm excited to make a lake house Christmas plan to bring all the special decor and memory making moments together at our home.
(Affiliate links are used for your convenience. Read my full disclosure here.)
I'm excited to be joining a big group of blogging friends as we all enjoy Christmas in July together for a blog hop full of ideas to inspire you to begin thinking and planning early too. You'll find links to all 24 blog posts at the bottom of this post.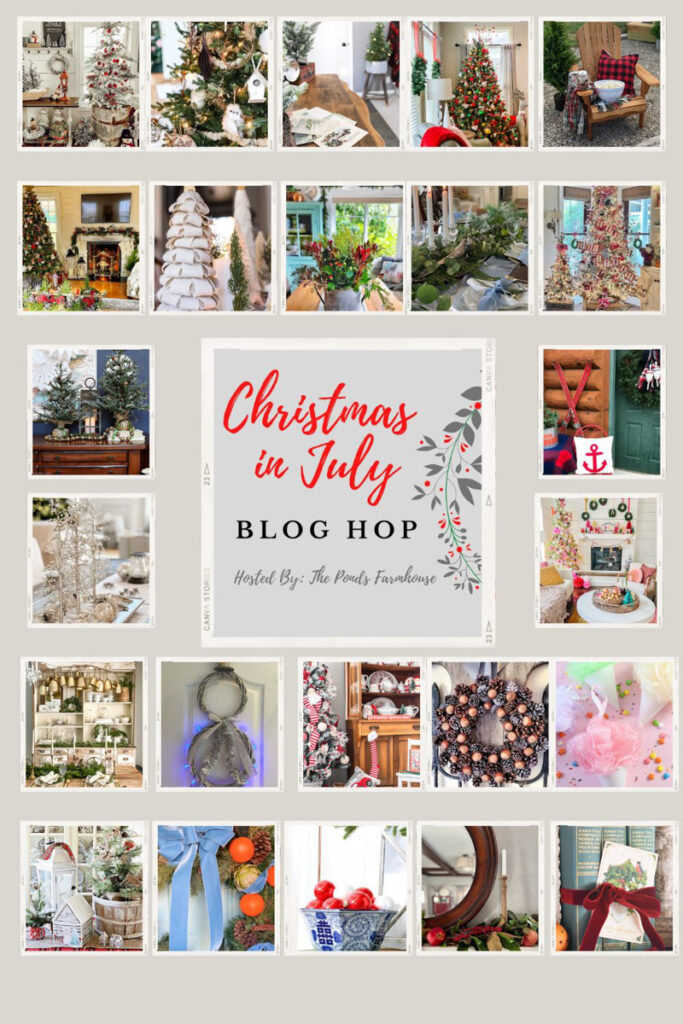 Thanks so much to Rachel of The Ponds Farmhouse for hosting this wonderful tour!
I love decorating our lake house for Christmas. Actually, I love decorating it all year, but Christmas is extra special. It's a Winter Wonderland in The Northwoods of Wisconsin where I live and I find inspiration for The Holidays right outside my windows as I look into the forest and lake that surround my home.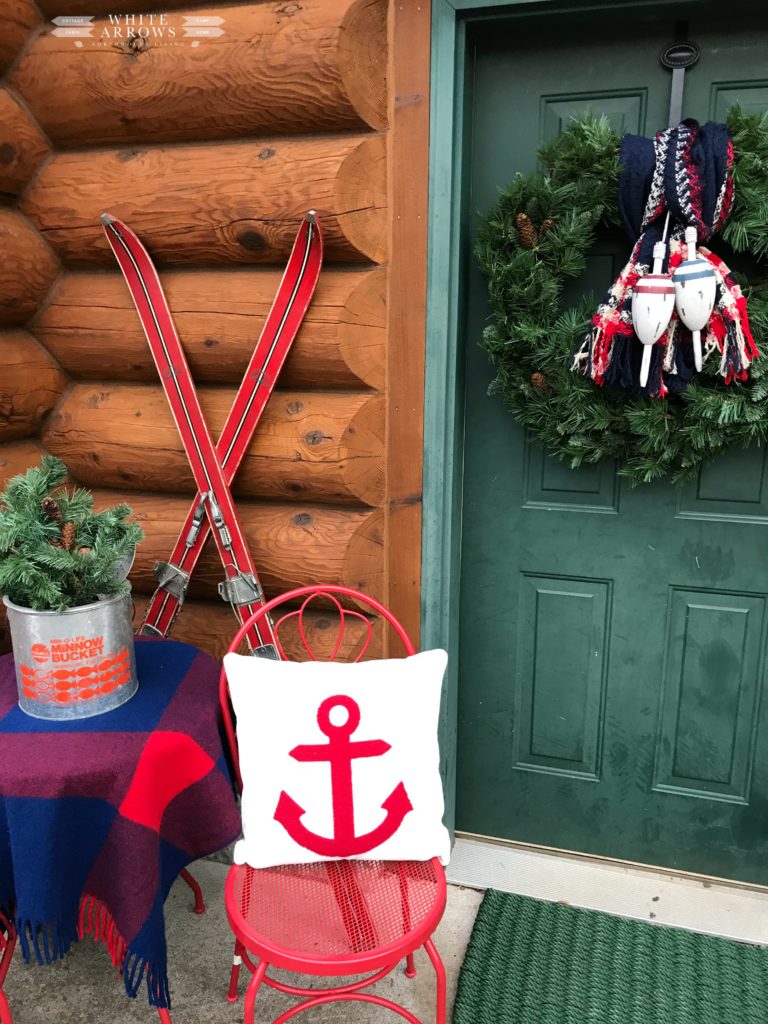 If you are coming over from my friend Michelle's home, weren't you inspired by her Christmas ideas? I love her blog Thistle Key Lane and all that she shares throughout the year and her home at Christmas is always truly stunning!
I live in a full log cabin that sits on the banks of a large lake. Full log means that that it's built just like Lincoln Logs where the insides of the cabin are the same logs you see on the front. All the plumbing, electrical and HVAC are inside the logs. It's a true work of art.
Here's our cabin in Winter.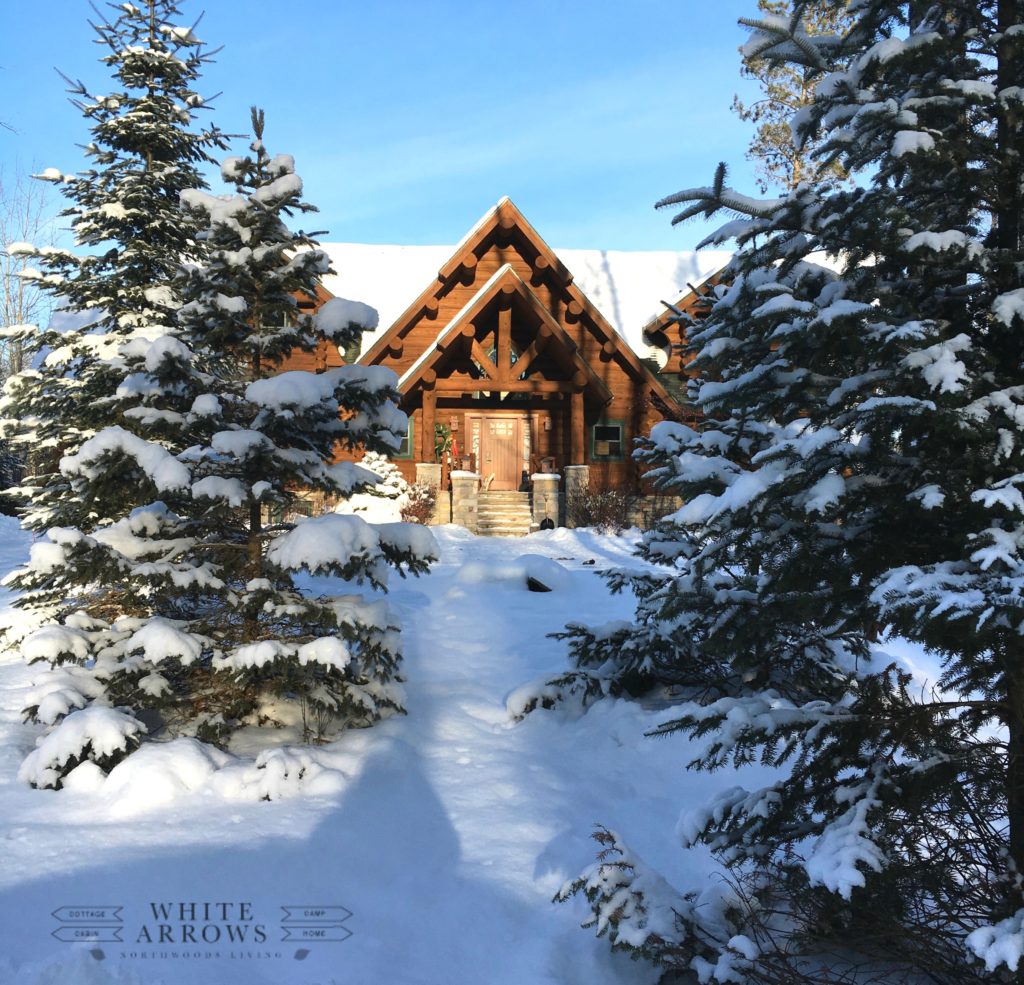 Last Christmas
My decor from last Christmas may be my favorite yet. Part of what I have to decide for this coming year is what decor pieces and what styling I want to duplicate next year. I tend to use many of the same pieces over and over again that I love and only add a few new pieces.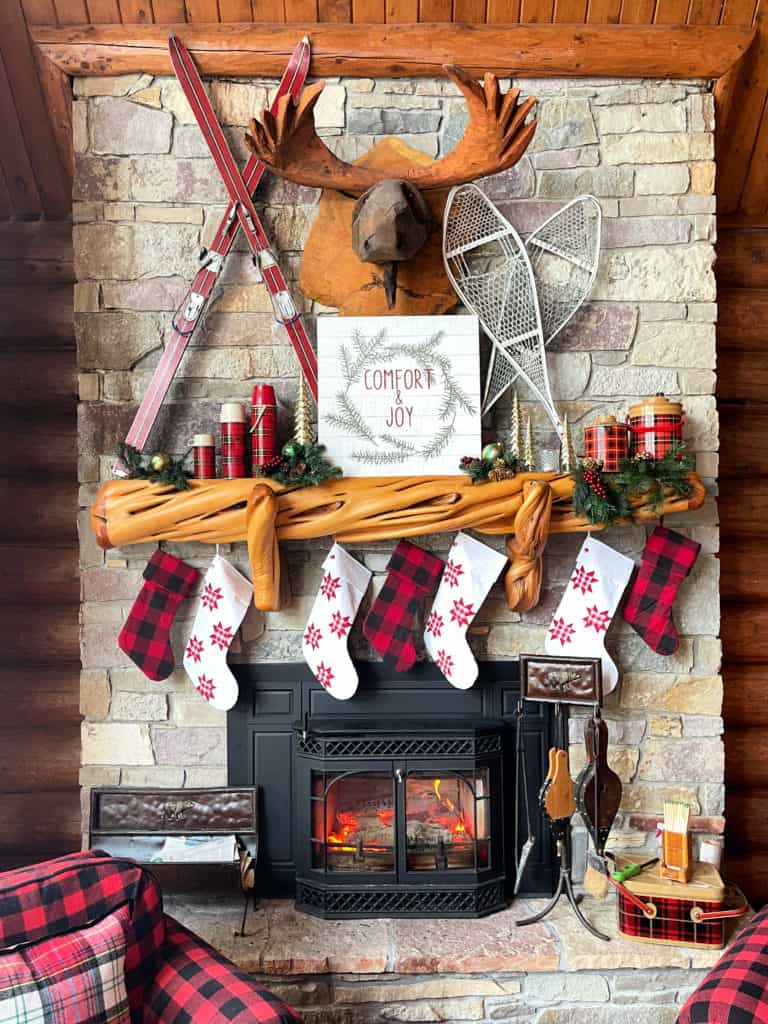 Last year I added some pretty new tree skirts, pillows and stockings from VHC Brands. You can see more of the decor IN THIS POST.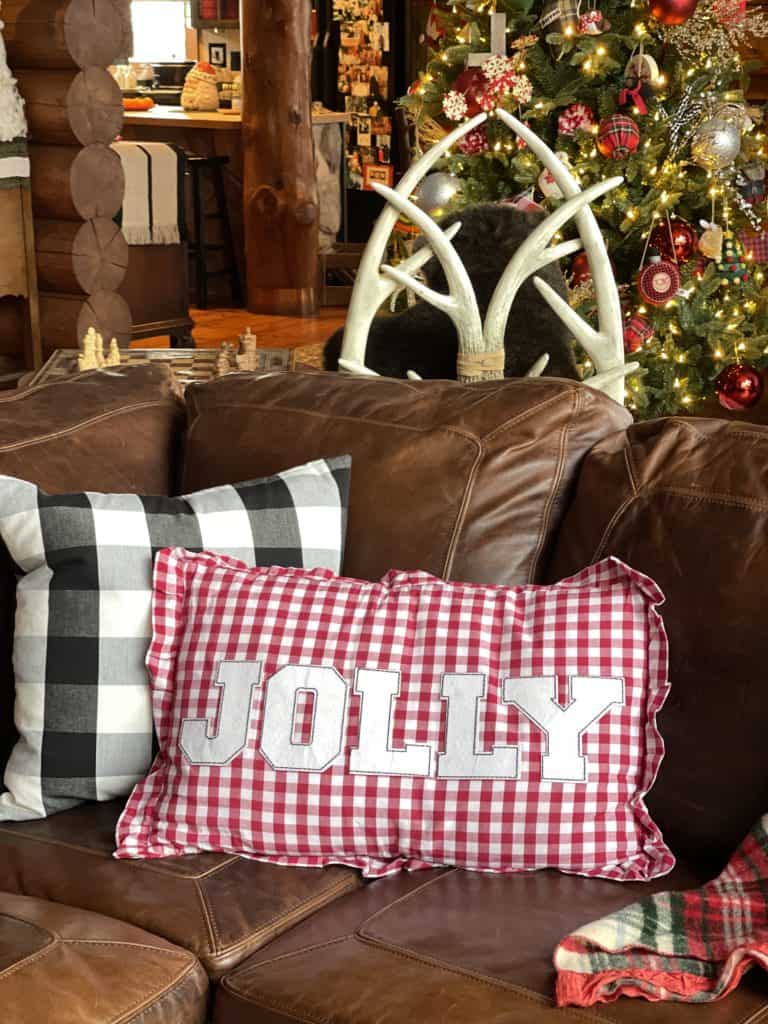 This Year's Christmas Plan
I want to include a lot of special traditions as well as decorating ideas and gifts. There are lots of things I've done in past years that I want to continue and then some ideas I want to try for the first time.
The Traditions
Tree Trimming Party
Last year I started a couple of new traditions I want to continue. I have five kids. Two out on their own, one in college, two still at home in high school and middle school. Being together for the Holidays is so special now that we aren't together all year long.
The Friday after Thanksgiving last year I did a family Tree Trimming party where we decorated the family tree together. Each of my kids has a box of ornaments full of the ones they've made in school, at church and been gifted over the years.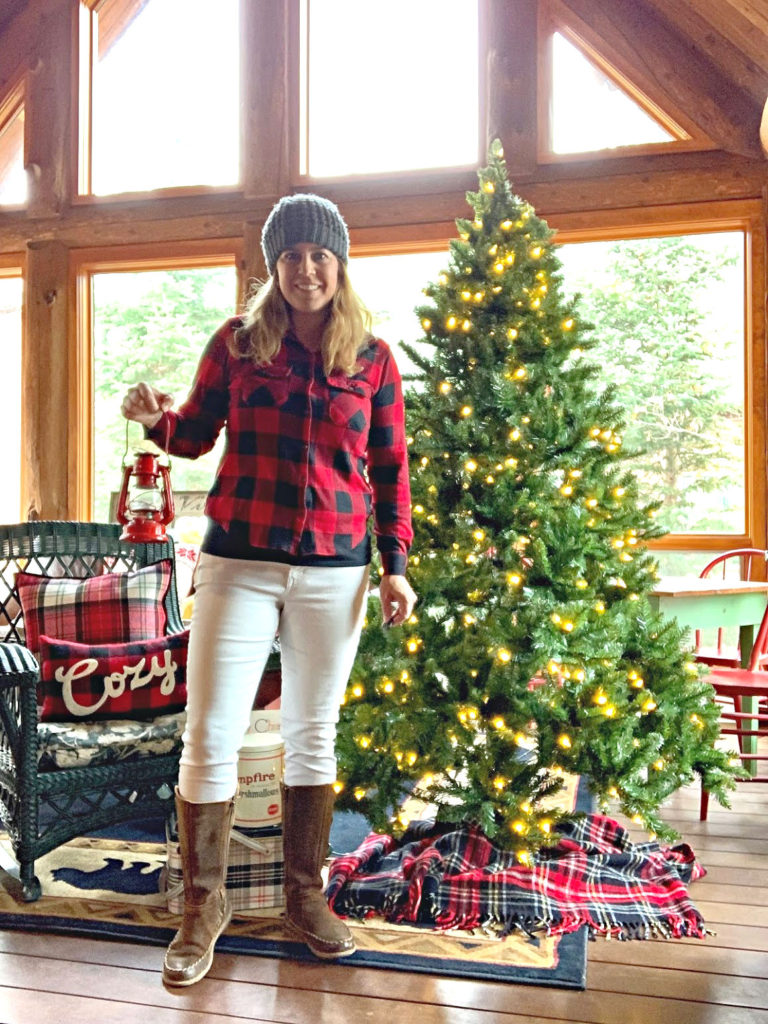 I had chosen a special new ornament for each of them for this year and had it wrapped and ready. I have an Around the Christmas Tree playlist, so we put on the music and they took turns opening their new ornament. They they started decorating the tree all together.
We've done this in the past, but this year I made it more of an event than just an evening at home where we decide to decorate the tree. We made grasshopper cocktails and mocktails in my vintage Season's Greetings glasses. We ate Christmas cookies that we had made earlier that day.
Brian and I sipped on our grasshoppers and watched the joy unfold as they talked through the memories of different ornaments.
Feast of Seven Fishes
We added in the tradition of the Feast of Seven Fishes. Many families enjoy this on Christmas Eve, but we did it the weekend after Thanksgiving with our tree trimming. I will keep including this tradition, we all loved it, but when I do it will depend on when all my kids can be together.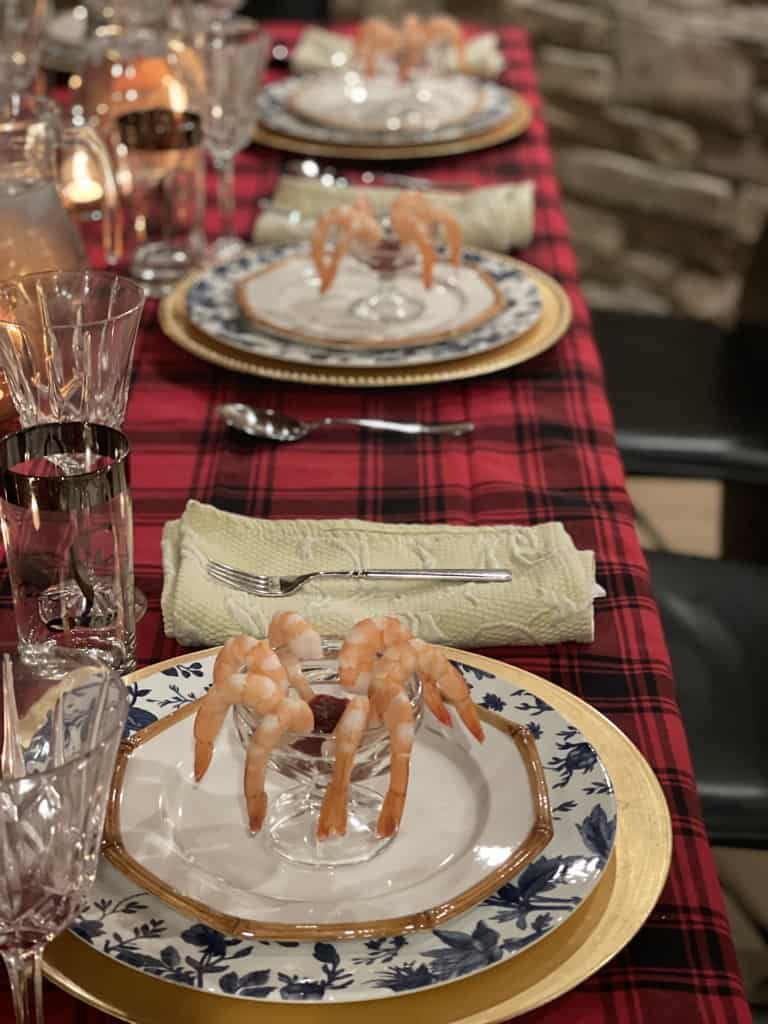 Our menu for Feast of the Seven Fishes
Shrimp Cocktail ~ Lobster Bisque ~ Calamari + Crab Cakes ~ Grilled Salmon + Shrimp Jambalaya + Bacon Wrapped Scallops
The Tree(s)
I usually have several trees up around the house. I have one elegant tree in the great room styled with more elegant ornaments and accessories. We have the family tree with all the kids collected ornaments on it. I have one tree full of fun red and white and Northwoods type ornaments, I've had a tree with just fishing bobbers on it in the basement. One year I did just flocked trees with no ornaments.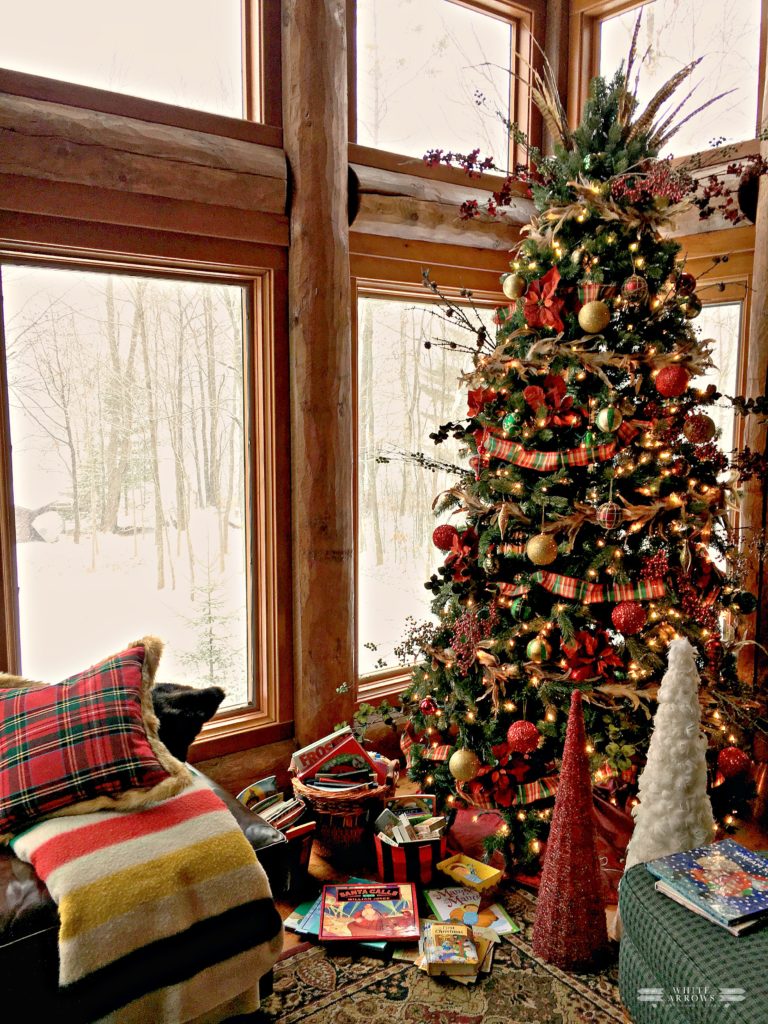 This year I am planning to do just the family tree and keep my other trees very simple. I'm planning to keep all my Christmas decor this year very natural and simple. We will see what happens when I start unpacking my boxes and start decorating, but I'm planning to let it be a woodland Christmas inspired by the forest.
The Mantel
I'm taking that same idea for a natural and simple Christmas tree to my mantel styling as well. One thing I like to have on my mantel is something tall that makes a statement and I'm still thinking through what that will be. In the past I've used a pair of vintage red skis or old cottage shutters.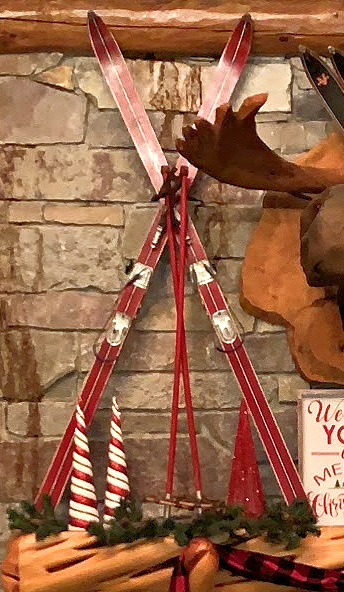 The Gifts
There are a few gifting ideas I've loved the past few years I'd love to continue:
One of my friend's hosted a "Favorite Things Gift Exchange". Each of us brought three of the exact same things, something that was a favorite thing of ours. We had a budget per item we couldn't go over. Then we each went home with each of the other friends' favorite things. It was so much fun to see what everyone chose! I want to start thinking now for what my favorite thing will be to gift this year so I'm ready.
A few of my friends made homemade gifts that were so special. One made homemade vanilla in a beautifully labeled bottle. Another carved cutting boards, wood burned our initials and tied a leather string to it. I want to gift something homemade this year! So I am thinking through some fun ideas. One has to do with lavender because I'm growing some in my garden this year.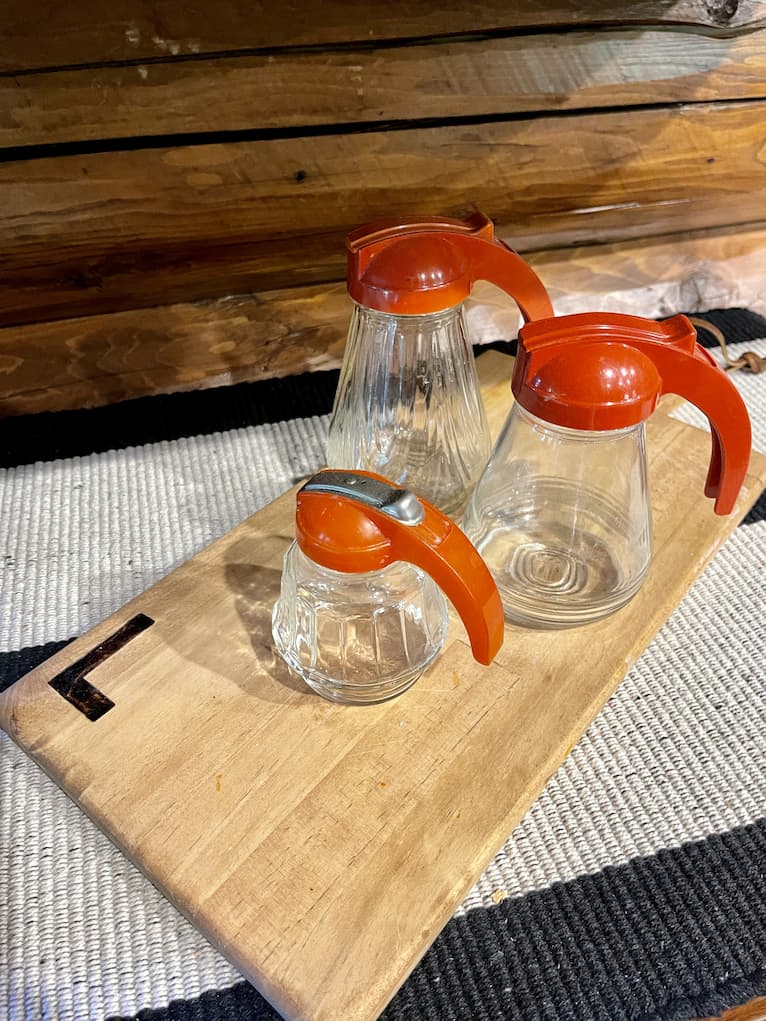 As my kids have gotten older they don't have as big a wish list, but what they are wanting "Santa" to bring is more expensive so we gave each kid just one gift. But my favorite part of Christmas morning is watching them open their gifts and just one would go too quickly. So I came up with a phrase clue for each kid's gift. All had the same amount of letters to the phrase so each kid had the same number of gifts. I made letters out of pipe cleaners, scrabble letters, scrapbook stickers, all kinds of creative ways and wrapped each letter individually. After they opened all their letters they had to unscramble the phrase and guess what their present was. Then they got to open their big present. It was so much fun and they loved the idea!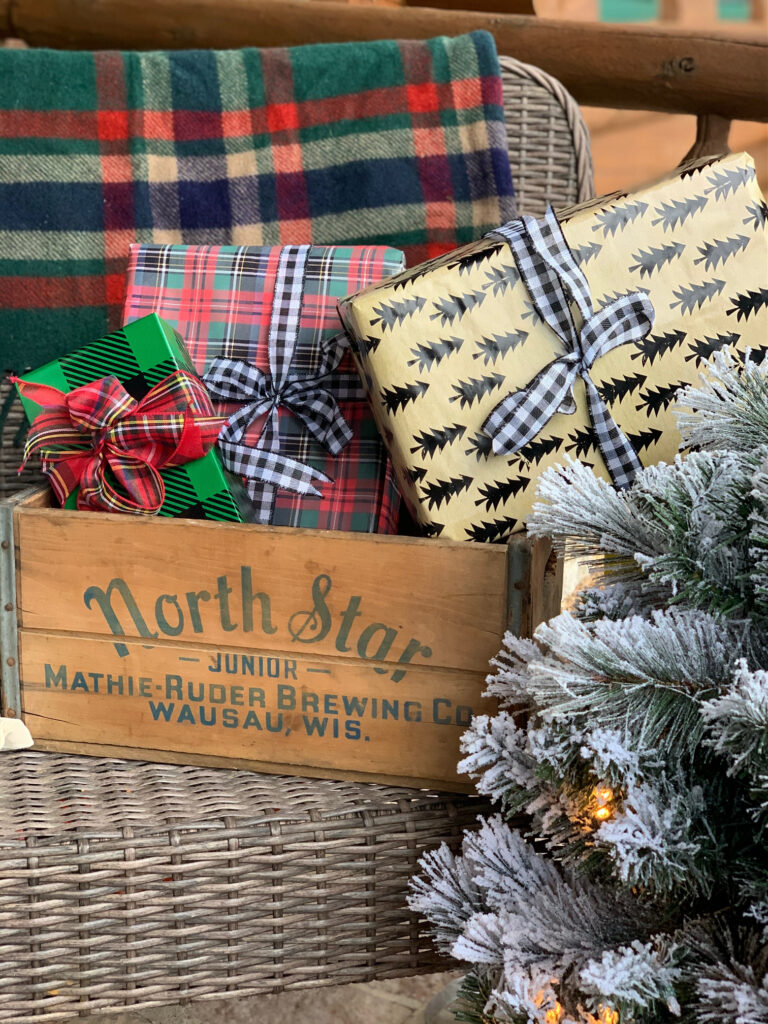 The Meaning of the Season
There are so many things I do to try to avoid the hustle and bustle and savor the season remembering the reason, the birth of Jesus and including the American holiday traditions as well. Find some of my favorite tips IN THIS POST.
I love doing an advent reading every year too. And last year I started a tradition of gifting my kids an advent book too. My girls and I read the same one and my son read the men's version.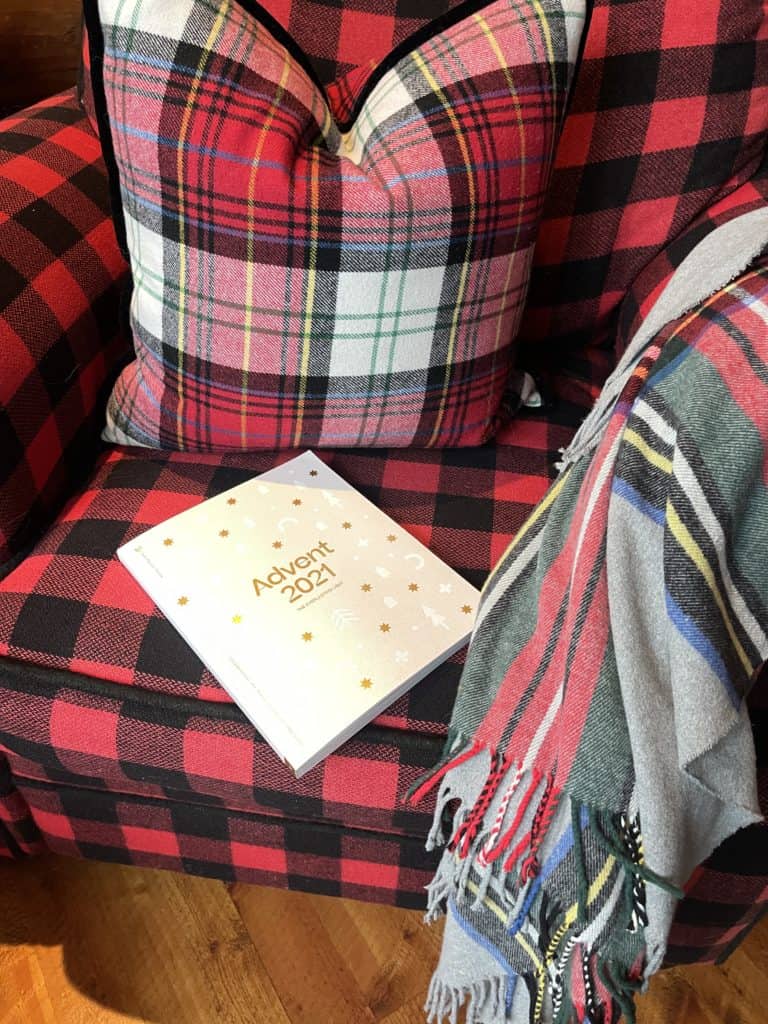 Next up you are on your way to my friend Pasha's home. She blogs at Pasha is Home and I'm so glad to have her ideas for four easy tips to plan ahead for Christmas! Planning ahead lets us not stress and enjoy the most wonderful time of year!
Thanks so much for joining me!
Take the Tour
Christmas In July Blog Hop
Welcome to our Christmas In July Blog Hop. Be sure to click each link below to follow along on the hop.

The Ponds Farmhouse / Cottage on Bunker Hill / Midwest Life & Style / Cottage in the Mitten / Down Shiloh Road / Bricks N Blooms

Simply 2 Moms / Shiplap & Shells / Peacock Ridge Farm / WM Design House / Thistle Key Lane / White Arrows Home

Pasha is Home / Tater Tots and Jello / Robyn's French Nest / Chas Crazy Creations / DIY Beautify / Cloches & Lavender

The Crowned Goat / Common Ground / Life At Bella Terra / The Tattered Pew / Design Morsels / Follow the Yellow Brick Home
Get the Look


FOLLOW ALONG
Instagram ~ Facebook ~ Pinterest ~ Twitter ~ YouTube ~ Tik Tok ~ Liketoknow.it