A Peach Bourbon Arnold Palmer is a refreshing and amazing Summer cocktail to enjoy throughout the season.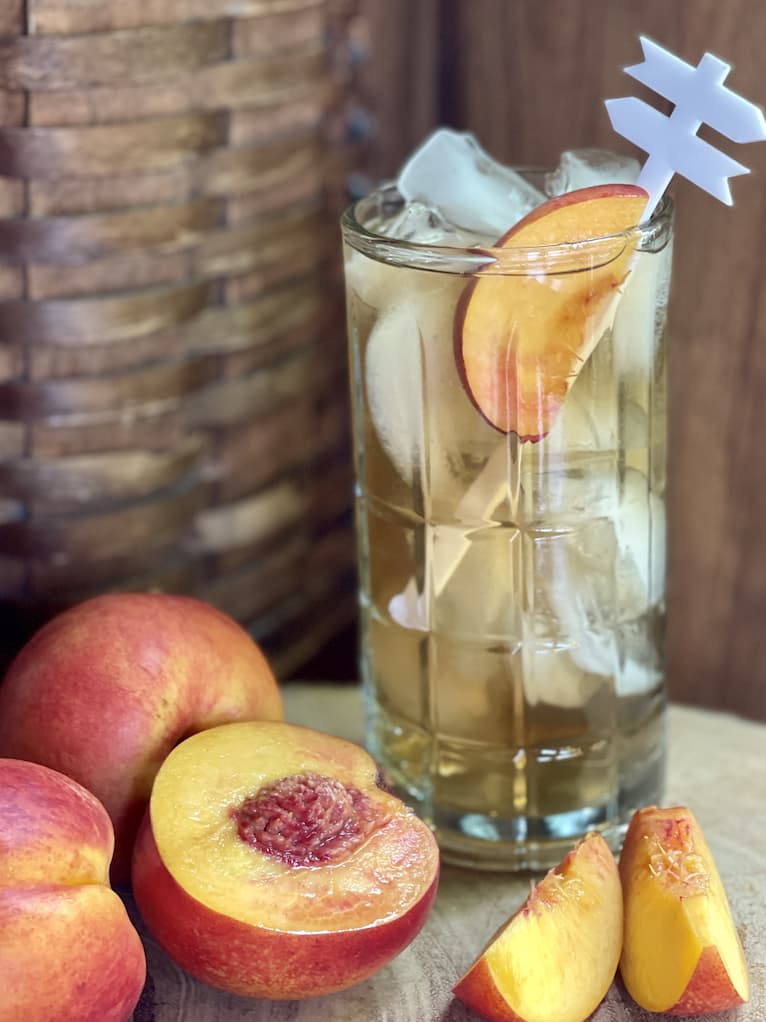 Thanks so much to Cindy of County Road 407 for hosting another wonderful Pinterest Challenge blog hop!
(Affiliate links are used for your convenience. Read my full disclosure here.)
Each month Cindy selects a photo from Pinterest and all of the participating bloggers style a space, make a recipe or show how they are inspired by the photo. It's so fun to see how different everyone's interpretation is.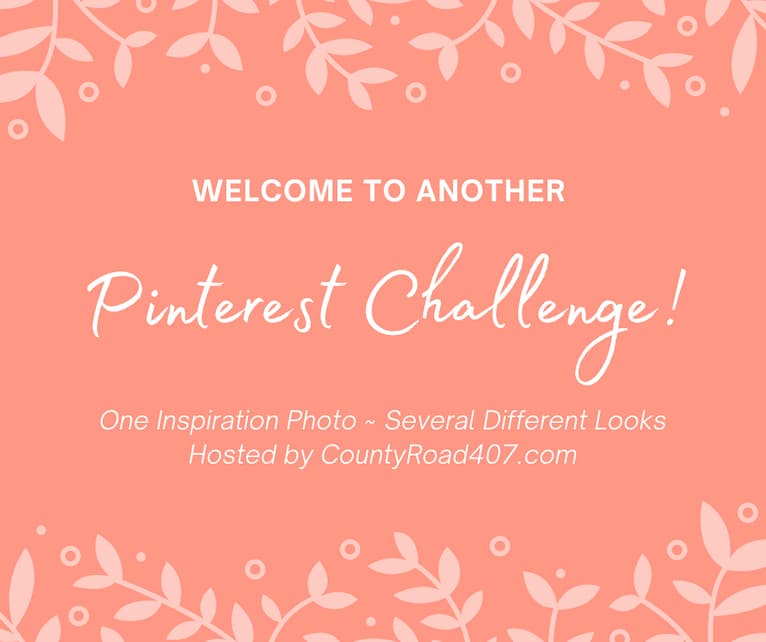 SEE PAST PINTEREST CHALLENGES
Our Pinterest inspiration photo this month is from OrganicFacts.net. So peach recipes is the theme. I was in awe when I started looking at all the amazing, delicious things to make with peaches! You'll find the links to all the blogs and recipes at the bottom of this post.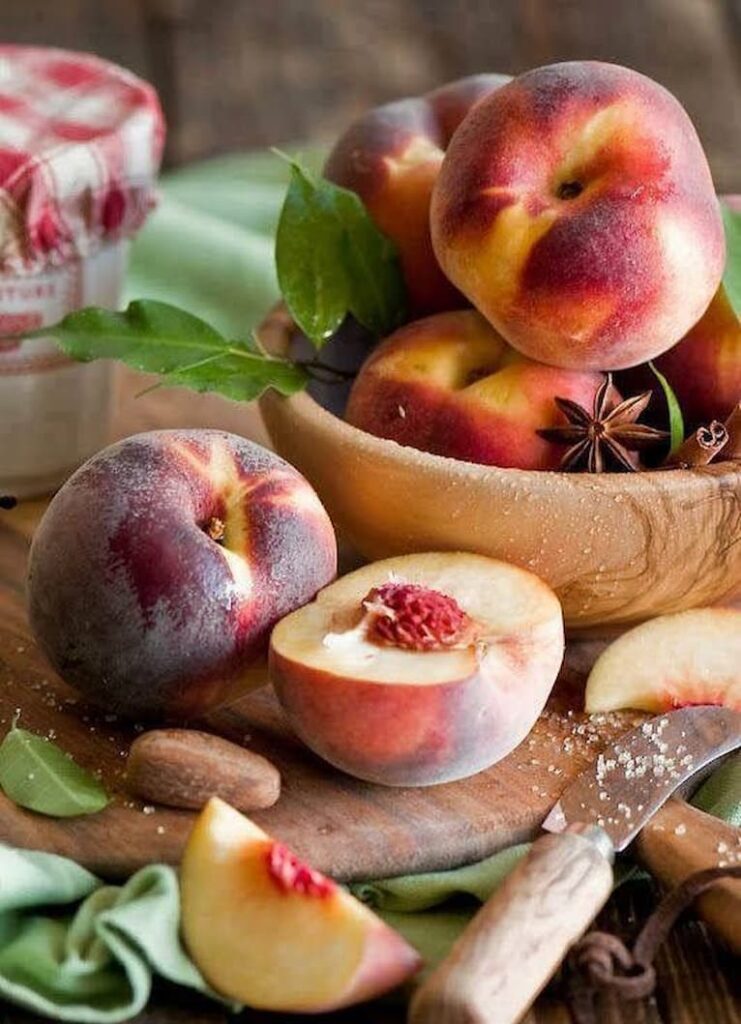 If you are coming over from my friend Michelle's at Thistle Key Lane welcome to my blog White Arrows Home and my Wisconsin lakeside log cabin home, Camp Paradise. Doesn't Michelle's grilled peach crostini look amazing!
We spend a lot of time in the Summer sitting outside and down on the dock. It's fun to come up with refreshing new ideas for Summer cocktails and mocktails.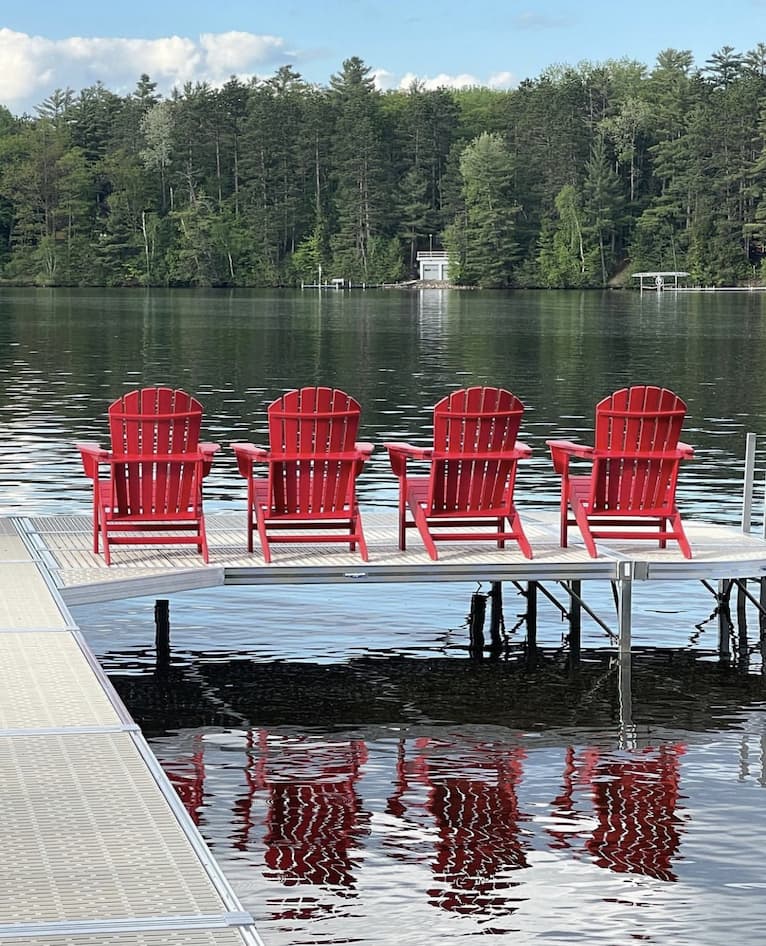 Want to get daily encouragement? SUBSCRIBE HERE so you don't miss any posts!
I wanted to choose something that can be delicious for everyone. We usually have adults and kids around so the idea of a yummy, fruit inspired Arnold Palmer sounded like a crowd favorite.
My kids love this iced tea/lemonade mix drink and adding the touches of peach infusions makes it all the sweeter.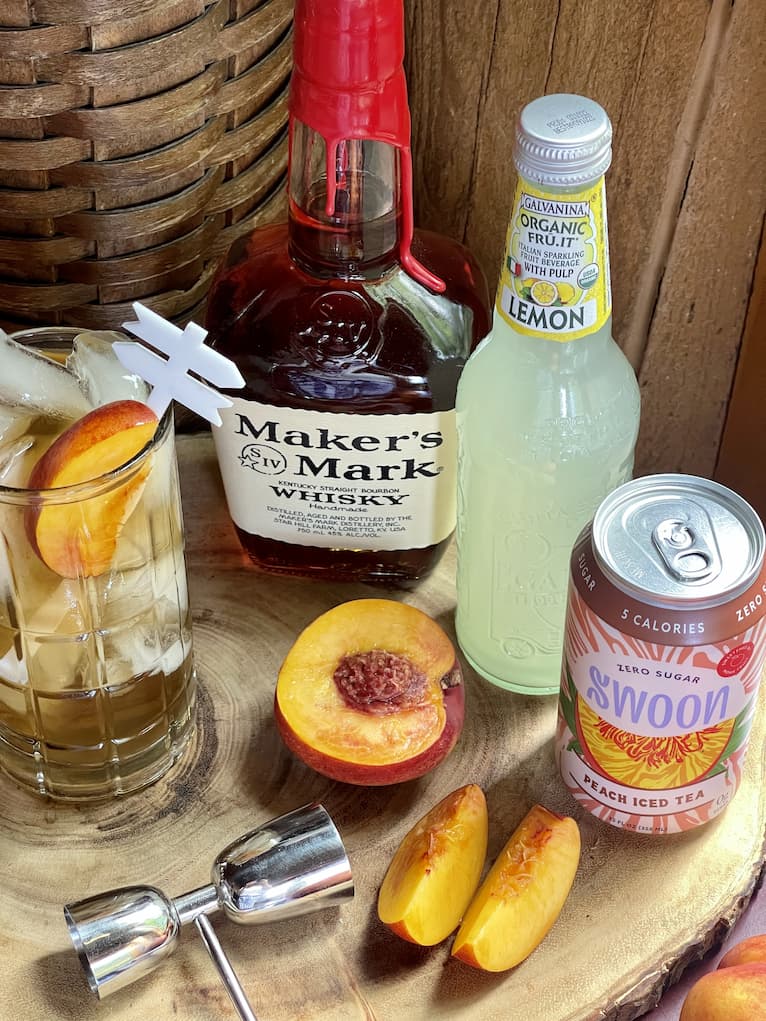 Using an iced tea that is already peach flavored saves a lot of time.
One of the great things about this drink is that you can add in the alcohol or leave it out. It's delicious both ways.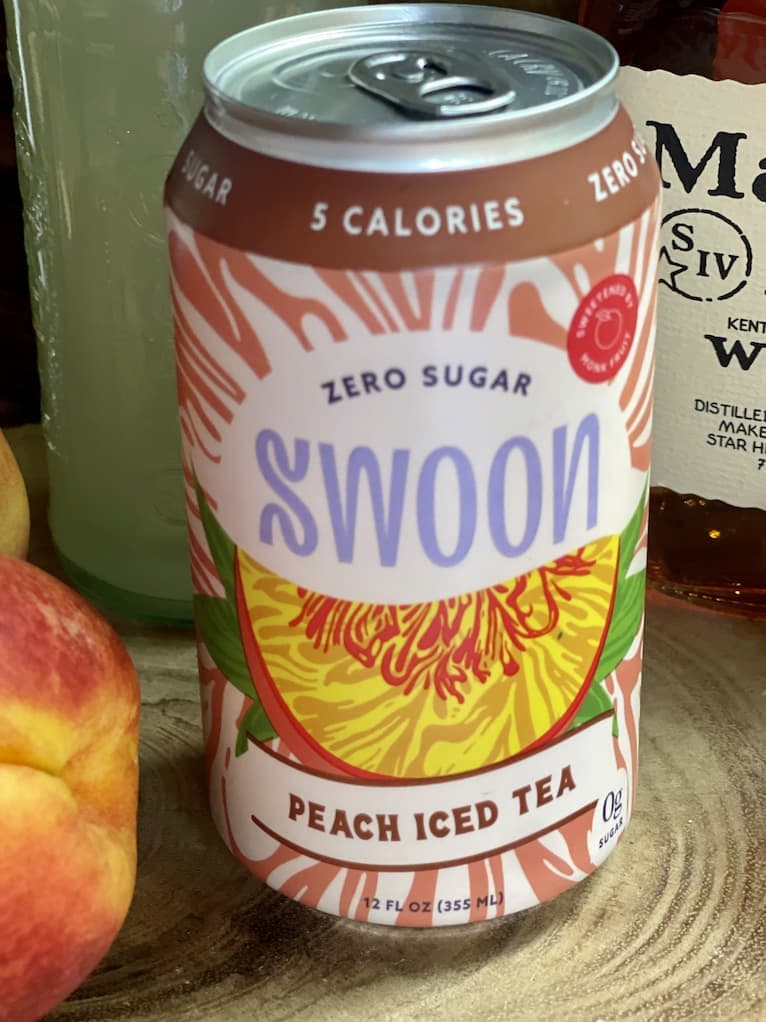 As much as possible I try to use fresh ingredients and buy organic.
I also love to buy local and use spirits from our local distillery, but when I went to make this cocktail and write my post, my Northern Waters Distillery bourbon was all gone. You can use a local or a favorite bourbon brand for yours. Not sure what's your favorite? Do a bourbon tasting one night.
You can also substitute the bourbon for rum or vodka.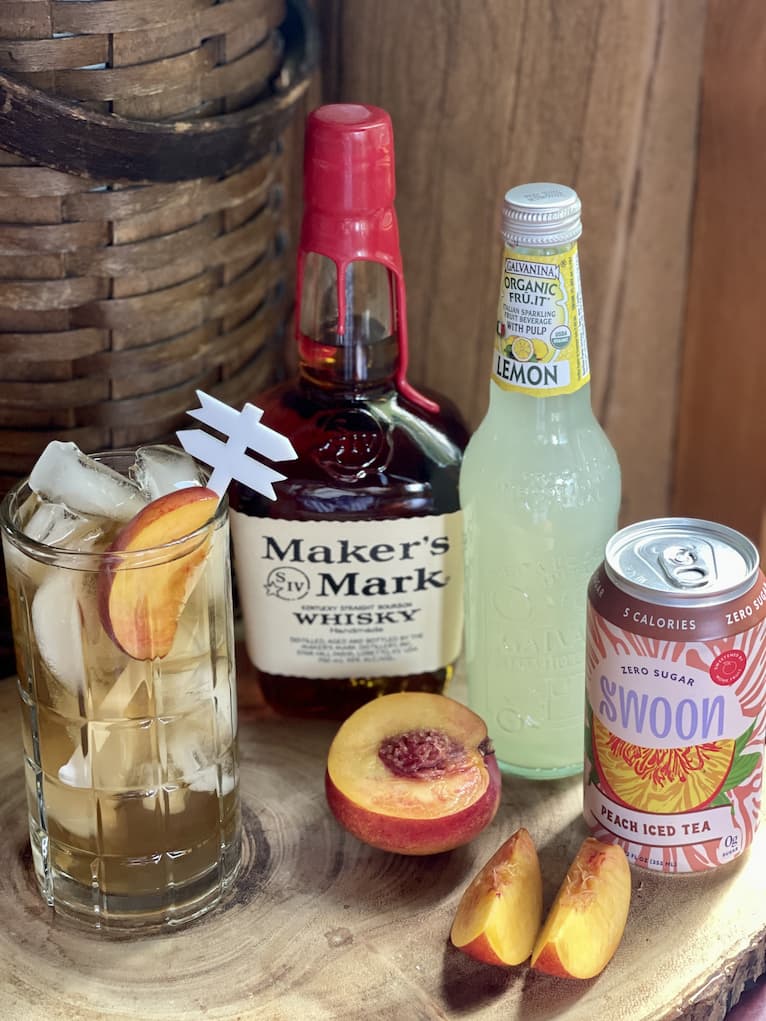 I cute up fresh peaches from our local organic grocery store. Many of my friends buy peaches from the trucks that come up from the south, but we don't go through enough quickly enough to buy them in big quantities.
Get creative when you garnish your drinks. For this one I added a slice of fresh peach. You could also add a lemon.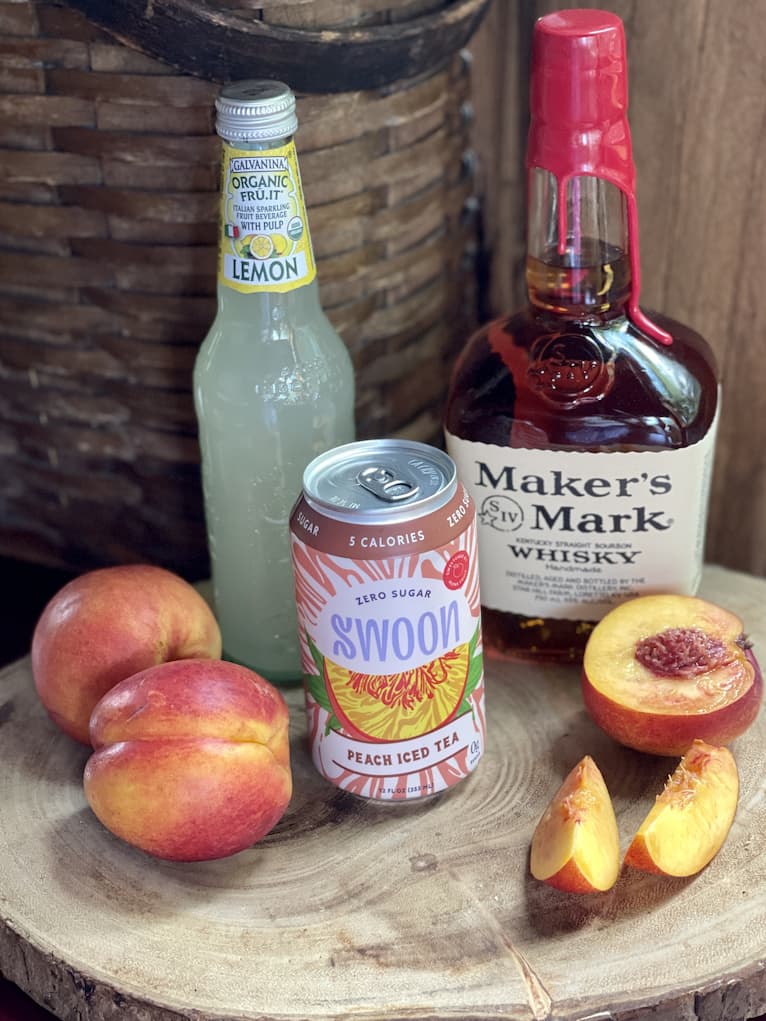 Steps to Making a Bourbon Peach Arnold Palmer
Fill a tall glass with ice.
Add in 3 oz. of bourbon
Fill half of glass with lemonade
Fill remainder of glass with iced tea
Add a fun swizzle stick and give it a stir
Slice a fresh peach and add a bit as garnish
You can also puree fresh peaches to add in, muddle a chunk of peach in the bottom of the glass or use a splash of Peach Schnapps.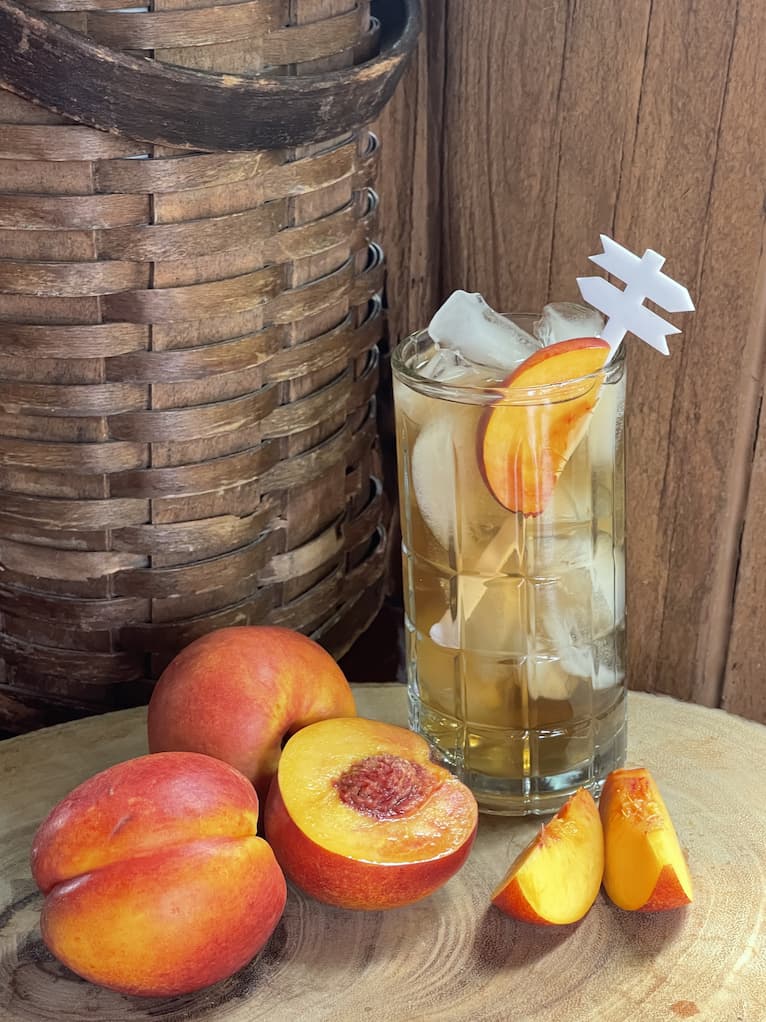 Next up you are heading over to my friend Amber's beautiful blog Follow the Yellow Brick Home. I can't wait to try her recipe for gluten free crockpot peaches!
Take the Tour
County Road 407 ~ Our Southern Home ~ Postcards From The Ridge ~ My Wee Abode ~ The Ponds Farmhouse ~ Bluesky At Home ~ Decor To Adore ~ A Stroll Thru Life ~ Lora Bloomquist ~ My Family Thyme ~ French Ethereal ~ Everyday Edits ~ The House On Silverado ~ Thistle Key Lane ~ White Arrows Home ~ Follow the Yellow Brick Home ~ DIY Beautify

Fun Finds


FOLLOW ALONG
Instagram ~ Facebook ~ Pinterest ~ Twitter ~ YouTube ~ Tik Tok ~ Liketoknow.it