When traveling I love to stay in unique boutique hotels. Here are some still on my bucket list.
(Affiliate links are used for your convenience. Read my full disclosure here.
When I'm traveling and looking for a hotel I always check to see if there is a boutique hotel nearby. So often they are found in old buildings repurposed to save the history of the space. I've stayed in an old bank, warehouse, upscaled motel. The options are as vast as the way they decorate and style them.
Have you been following along in my series? I've been sharing my stays at some of the boutique hotels I've stayed at over the past several months in my Boutique Hotel Series.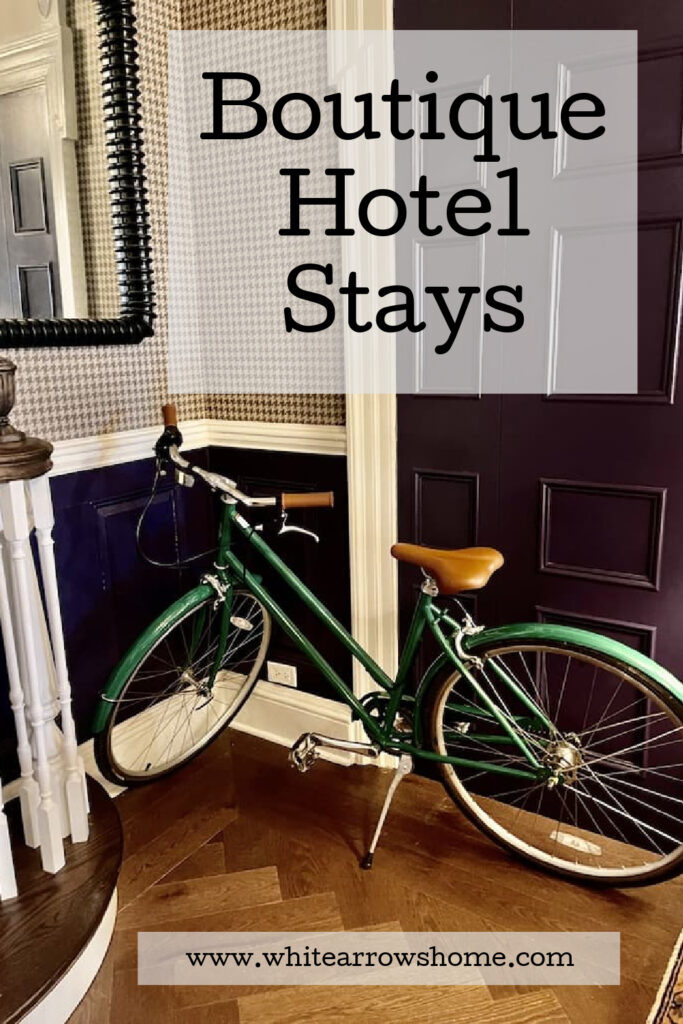 In case you've missed them here are quick links to see the posts:
SEE THE OTHER POSTS IN MY BOUTIQUE HOTEL SERIES
OTHER HOTELS I'VE SHARED
There are still lots of hotels on my bucket list I'd love to visit. Many of these have been pinned to a Pinterest Board I made for years. When I get the opportunity these lodgings may direct my vacation location.
Urban Cowboy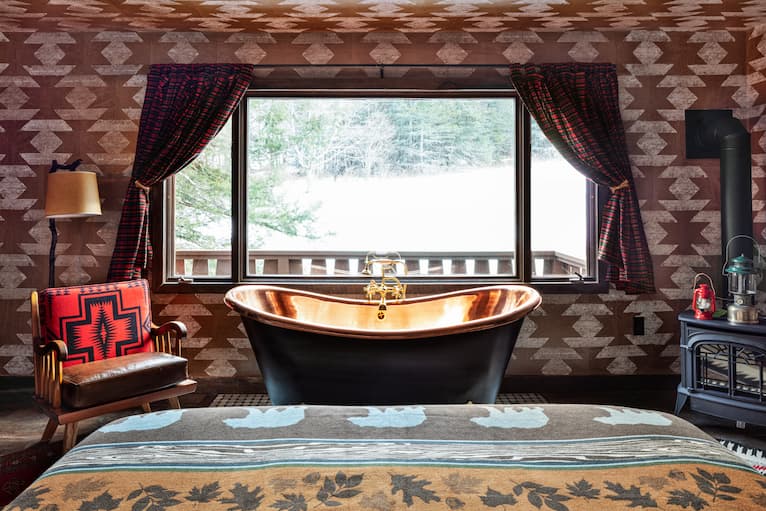 Just a glimpse of this photo was all it took for me to add Urban Cowboy to my Boutique Hotel Bucket List. Old Hickory fabrics and Pendleton patterns and plaids all displayed in bold and creative ways. They got creative when decorating this hotel, and I love it!
I've driven through the Catskills once while Brian and I were on a road trip to visit my brother who was living in New Hampshire. I wish I had known about this great place to stay. It looks like a beautiful place to stay any time of year.
Urban Cowboy is a 28 room mountain lodge 68 acres of the Big Indian Wilderness in the heart of the Catskills. They offer forest baths in soaking tubs steam in the sauna, and jump in the swimming hole. I can't wait to enjoy their Parlor Bar and eat in their award winning restaurant, Public House.
The Graham & Co.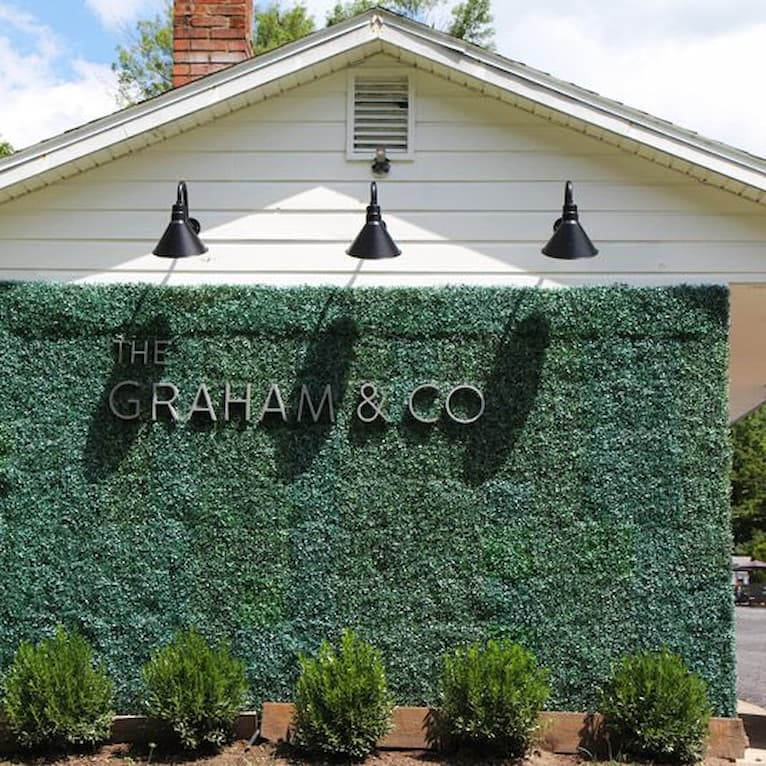 Another hotel I wish I'd known about on that drive out East was The Graham & Co. I found it on Pinterest soon after it was the beginning of my Boutique Hotel Bucket List.
The Graham & Co. is completely opposite of so many hotels on my list for it's minimalistic decor and amenities, but there are charming elements that I just love for nostalgic reasons. The black inner tubes floating in the pool, the "Don't Hassle Me I'm Local" sign on the shop board, their Summer outdoor movie nights all give me childhood linked smiles.
Want to get daily encouragement? SUBSCRIBE HERE so you don't miss any posts!
Colony Palms Hotel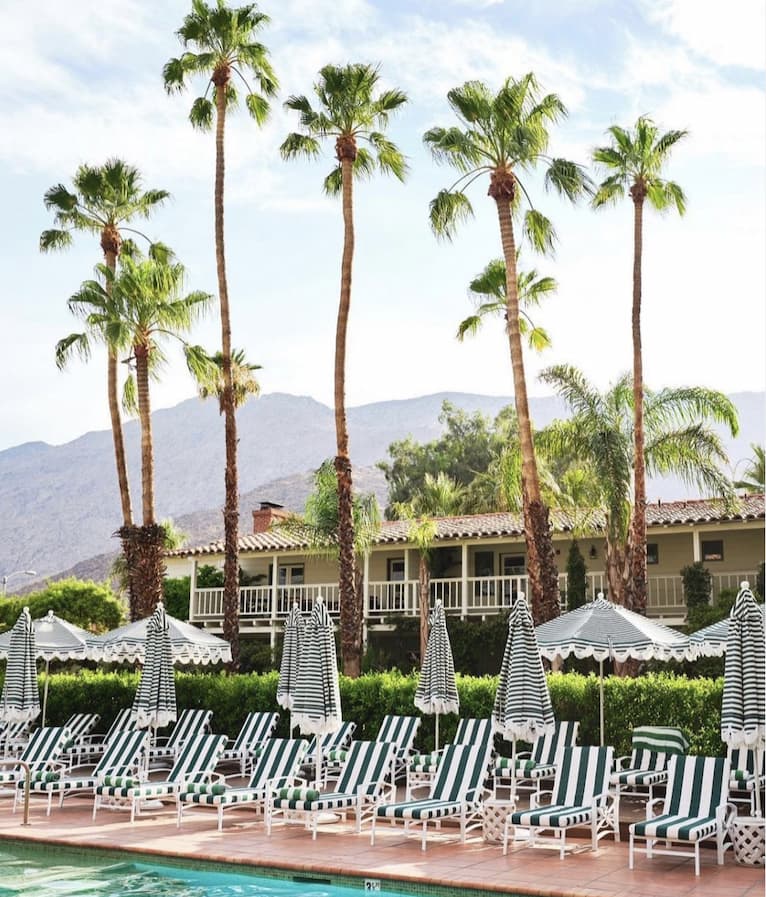 Located in Palm Springs, California, The Colony Palms Hotel and Bungalows captures me instantly with the green and white striped umbrellas and lounges surrounding the vintage style pool. I have traveled a lot, but have never been to California. There are several places that interest me, but I've not had the opportunity yet. One of the places I'd love to explore is Palm Springs.
This charming historic hotel was built in the Spanish Colonial in 1936 by Al Wertheimer, who was a reputed Purple Gang mobster. It was a hotspot of Hollywood glamour for decades and Frank Sinatra called it his "home away from home."
It has only 57 guest rooms in the main building and several bungalows to choose from. Explore their website and Instagram to see the beautiful grounds, lobby, rooms and restaurant.
Base Camp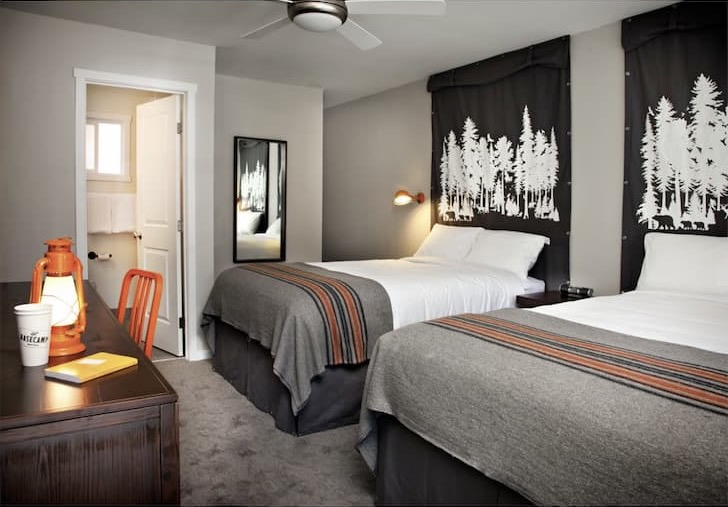 On my husband's bucket list is a visit to Lake Tahoe and I've got the perfect place to stay, Base Camp Lodge. There are 73 rooms and I love how they decorated them and the details. Check out their gallery on their homepage to see the rooms and the entire fun grounds like the airstream!
Located in South Lake Tahoe, it's the perfect spot to be exactly that- a base camp while exploring the lakes, trails, and mountains around Lake Tahoe. You can easily walk to the lake and the Heavenly Gondola from the hotel.
On the grounds there's a beer garden to enjoy year round with house made foods, craft beers and live music nightly.
A Few Others That Made My List
My list continues to grow as I explore new places and see things on Pinterest, Instagram and Tik Tok. I'd love your suggestions too! Let me know if the comments if you have any boutique hotels that should be added to my bucket list.
FOLLOW ALONG
Instagram ~ Facebook ~ Pinterest ~ Twitter ~ YouTube ~ Tik Tok ~ Liketoknow.it