The Vault Hotel in Houghton, Michigan is an amazing place to stay on your visit to this U.P. town.
(Affiliate links are used for your convenience. Read my full disclosure here.)
A few years ago my son's hockey team went up into the Upper Peninsula of Michigan (the U.P.) to play hockey. I've been so excited to continue to explore Houghton, Michigan each year when they go there to play again.
This year we were staying overnight for the games and as I explored where to stay I found The Vault Hotel. Located in downtown Houghton, The Vault is "a modern twist on a …historic bank."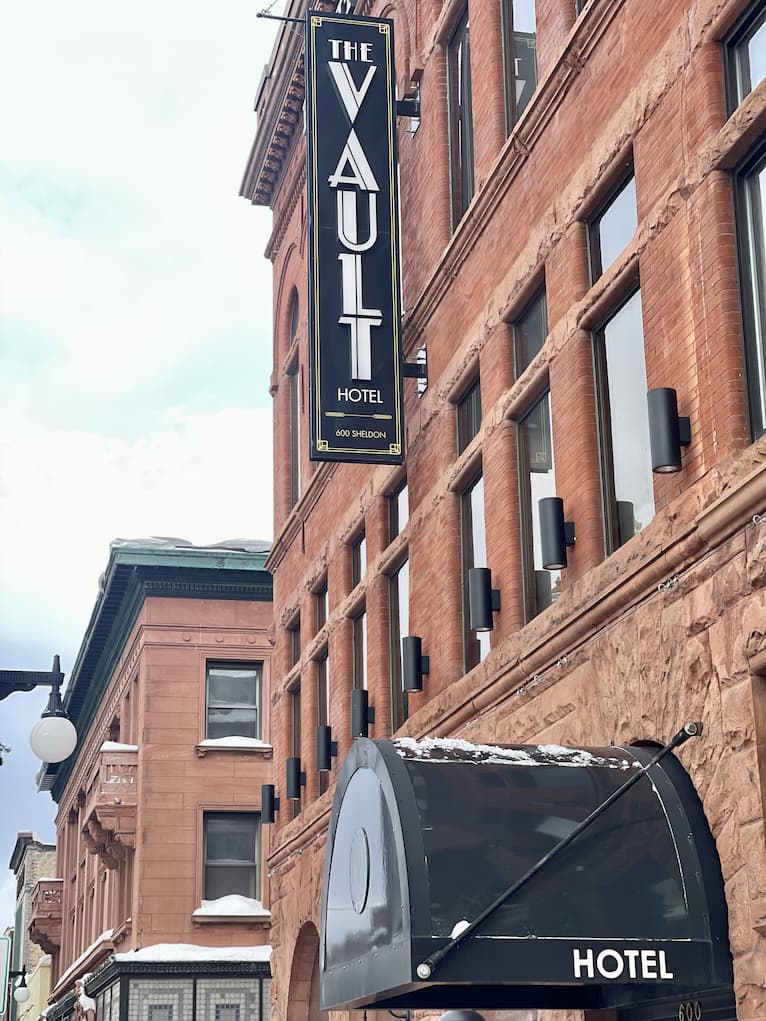 Houghton has amazing hockey history an a nostalgic arena still used today. The town is known as The Birthplace of Professional Hockey.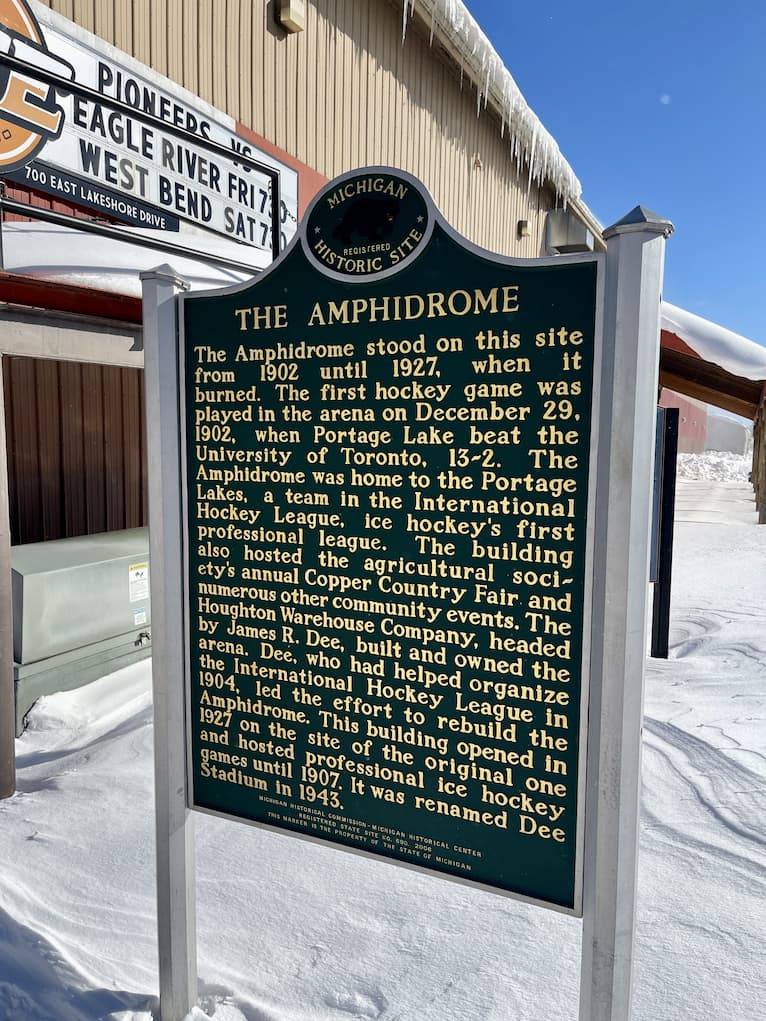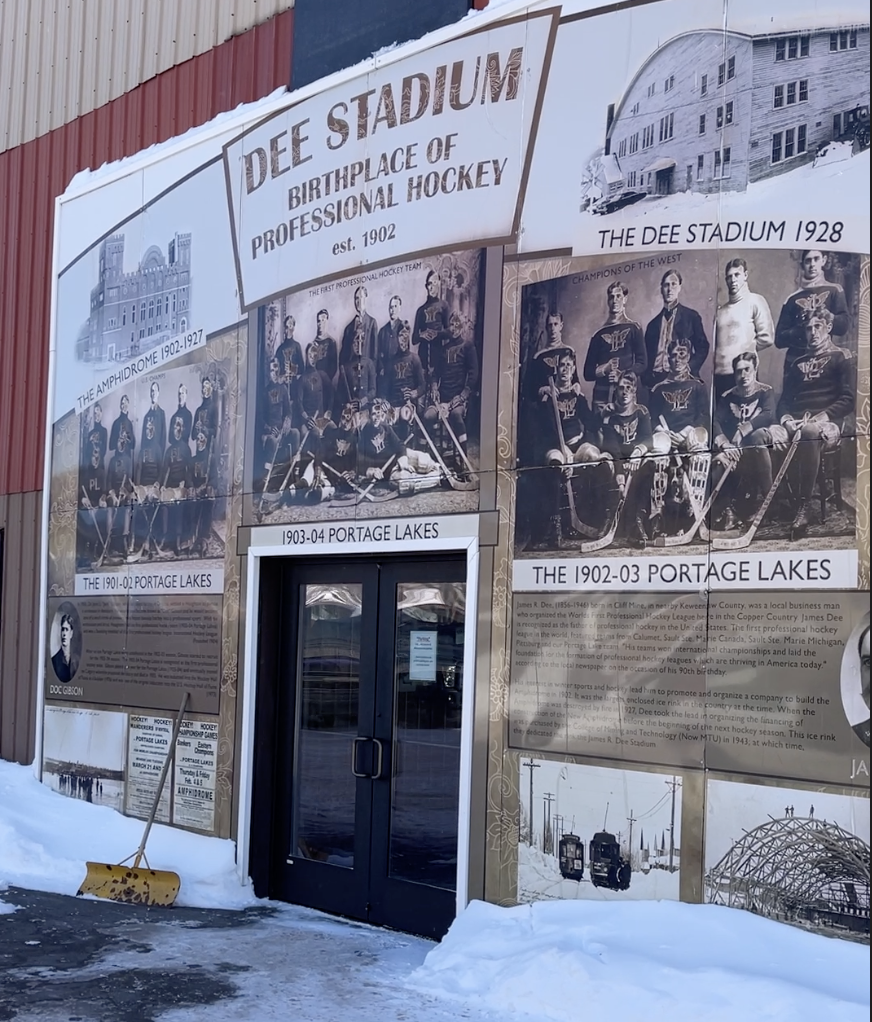 Here's my son, the goalie. People often ask me what it's like to watch my son in net. Do I get nervous? I actually don't, because my son doesn't. He's always calm and cool and if he a puck gets in he resets and starts over again.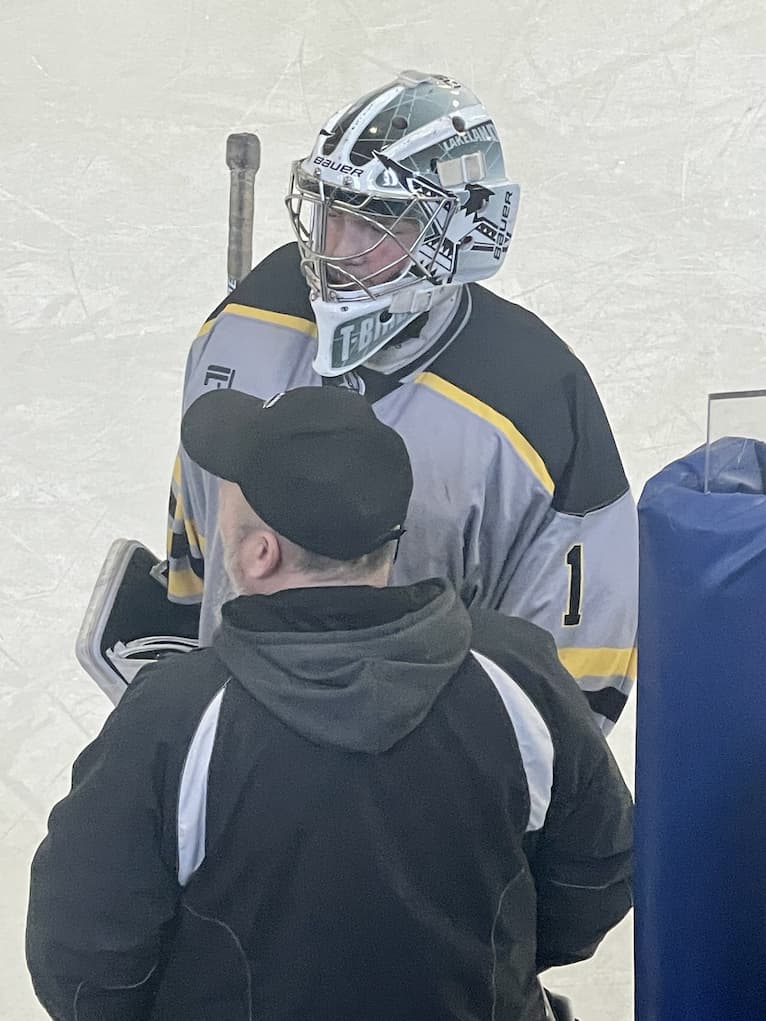 The Lobby
Everything about The Vault Hotel plays into the inspiration of the bank and the Art Deco period. It was so well done!
I love staying in boutique hotels because they give me so much inspiration for my own decor and styling.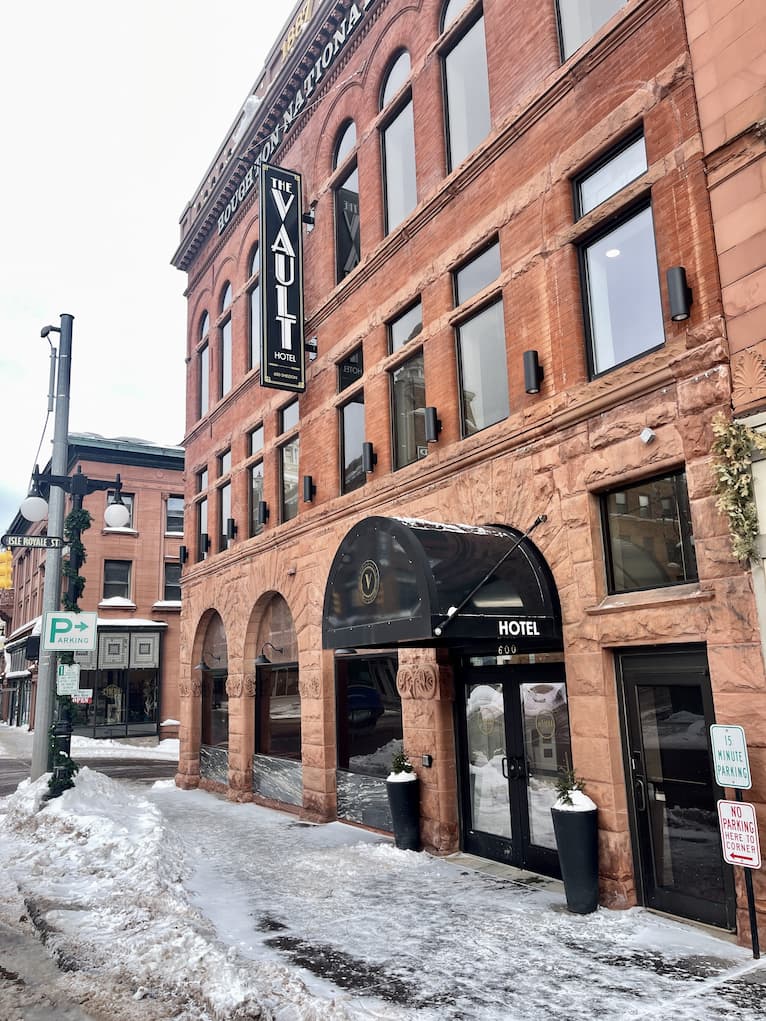 One of the things that was different here than other hotels I've stayed at was that there is no standard check in desk. The teller windows serve as the home base, but you pick up the phone and someone from the hotel answers, then comes out of a back office to assist you.
The main hotel doors are locked so only hotel guests are able to come in.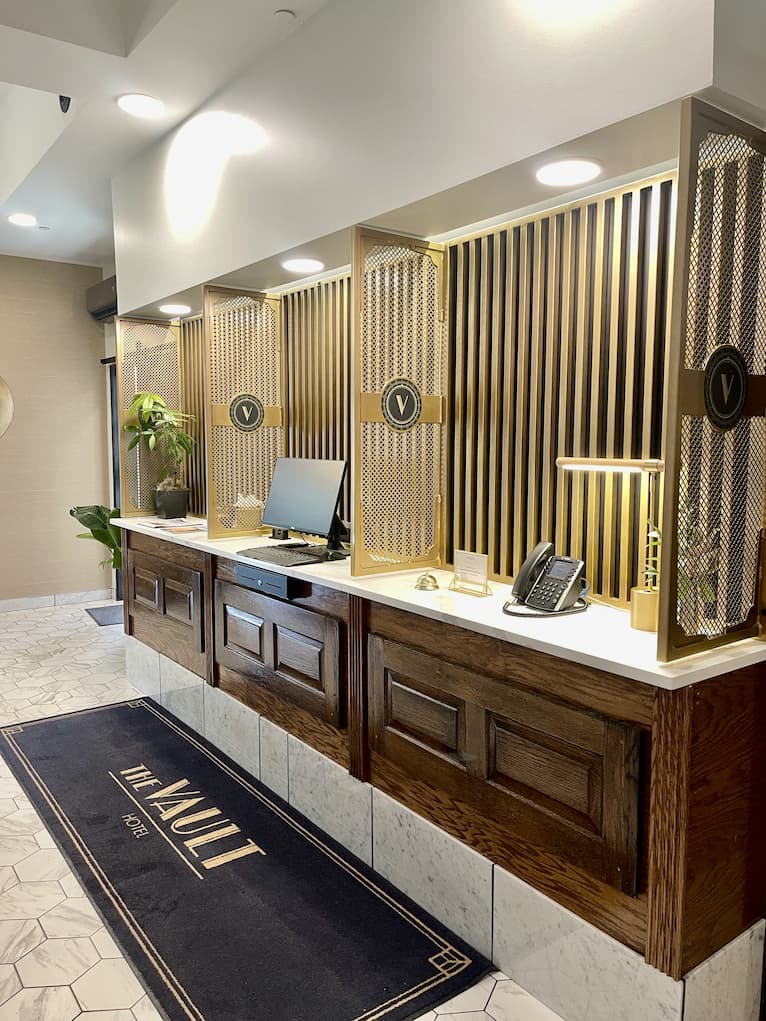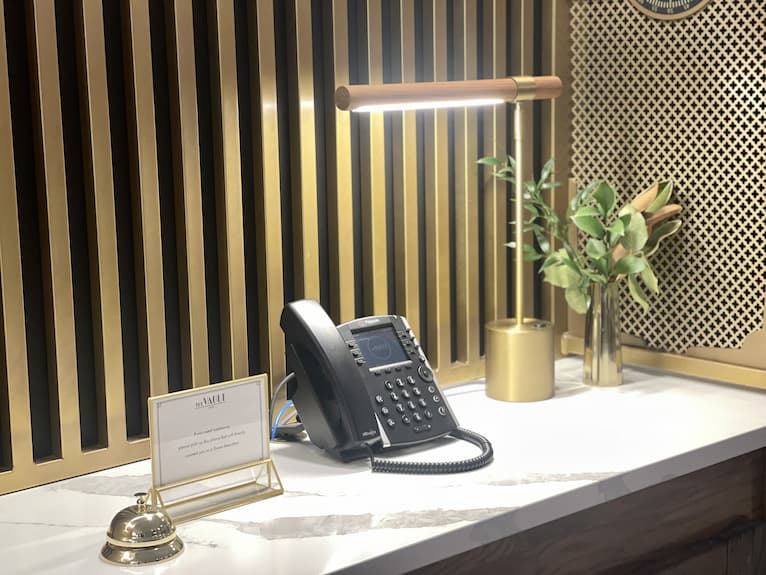 Throughout there is beautiful brass fixtures and accessories. There are also vintage travel items like suitcases.

The lobby was small and mostly used for their amazing brunch.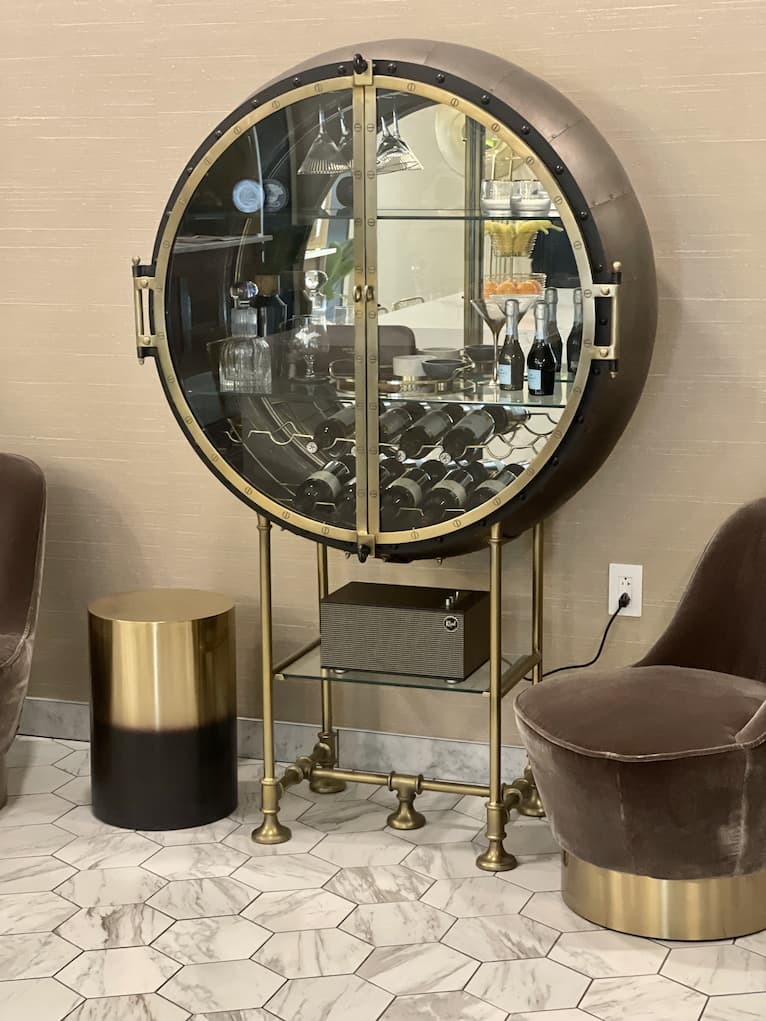 The entrance wall was beautiful covered in a faux hedge surrounding salvaged bank boxes.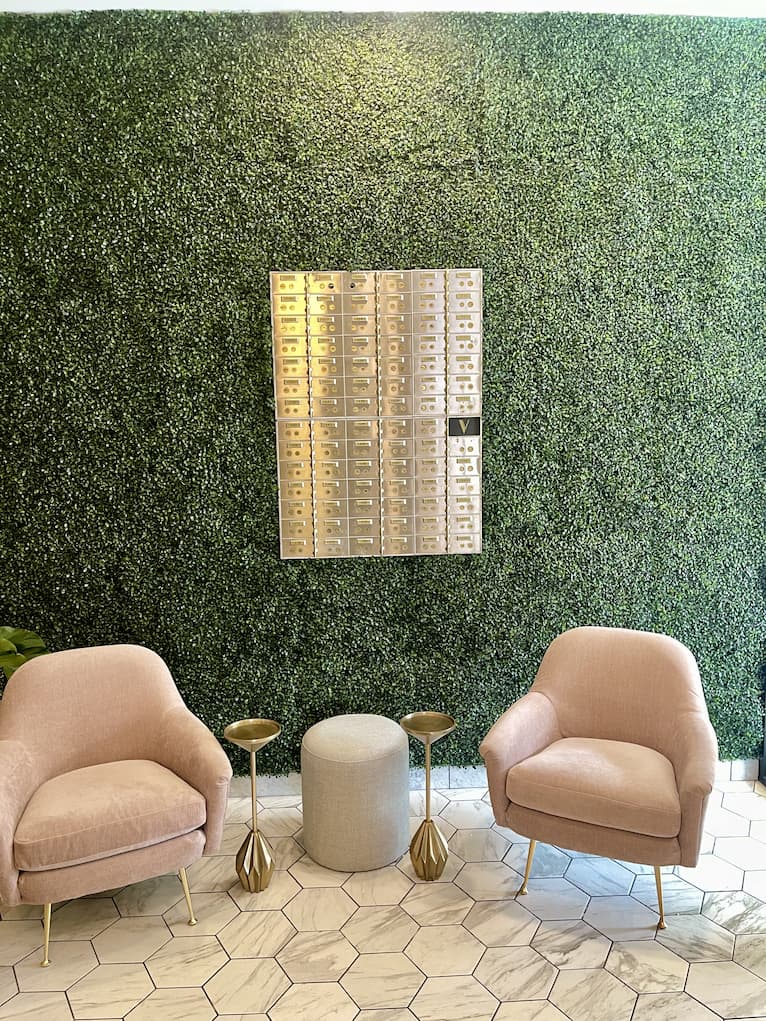 The Guest Rooms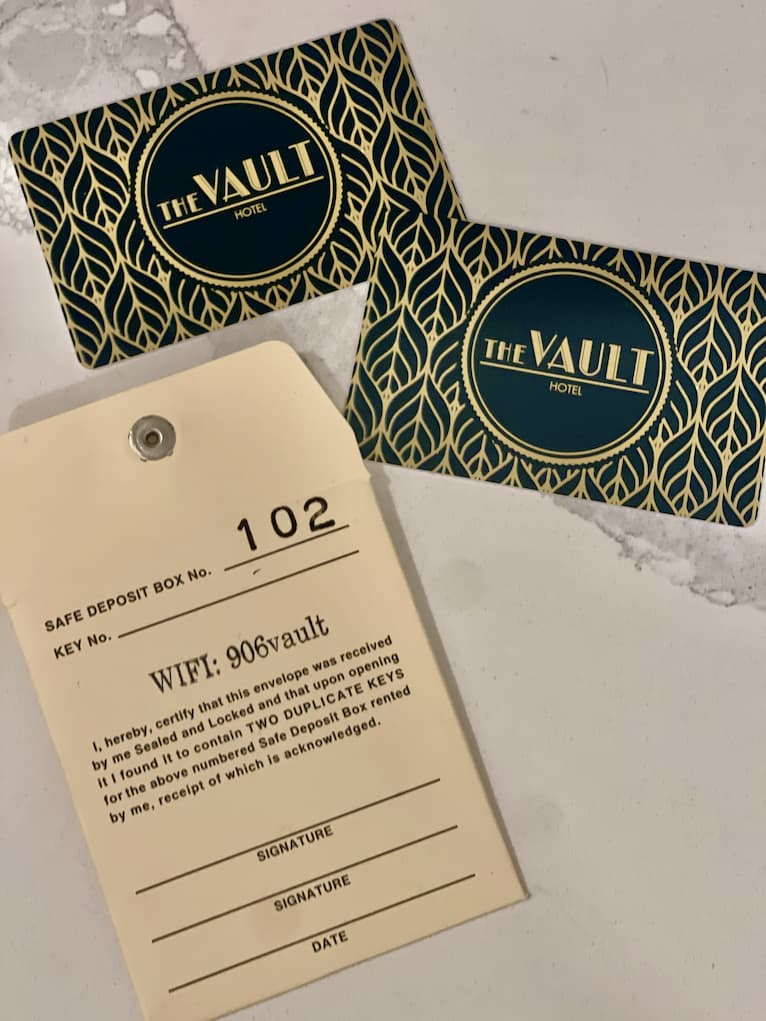 Want to get daily encouragement? SUBSCRIBE HERE so you don't miss any posts!
We had a special room on the first floor where the original vault was located.
The rooms were beautiful and appointed well. There was a wet bar with a fridge and coffee.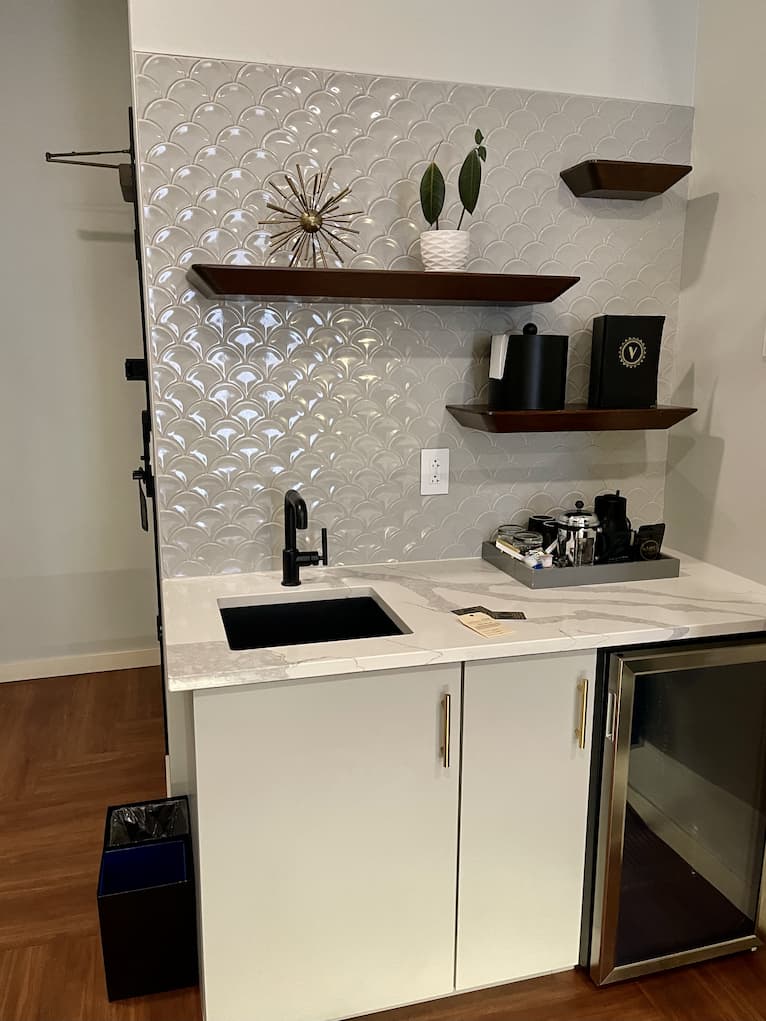 One of the touches I loved at the vault were all the ways they customized things to their brand, down to the coffee bags.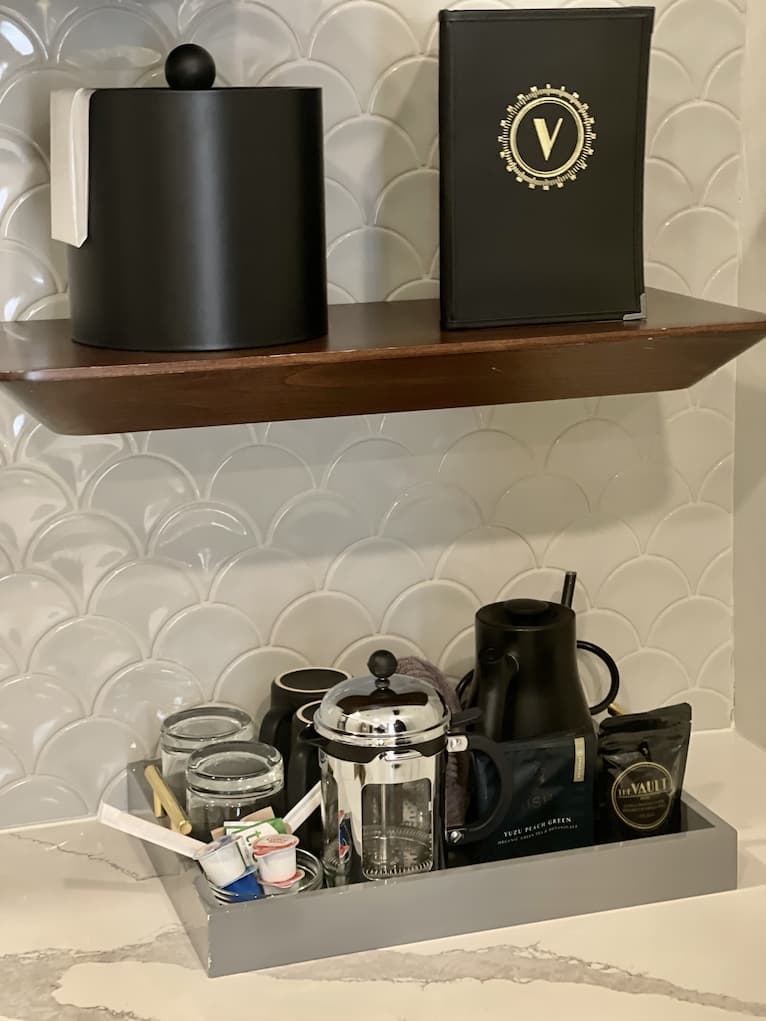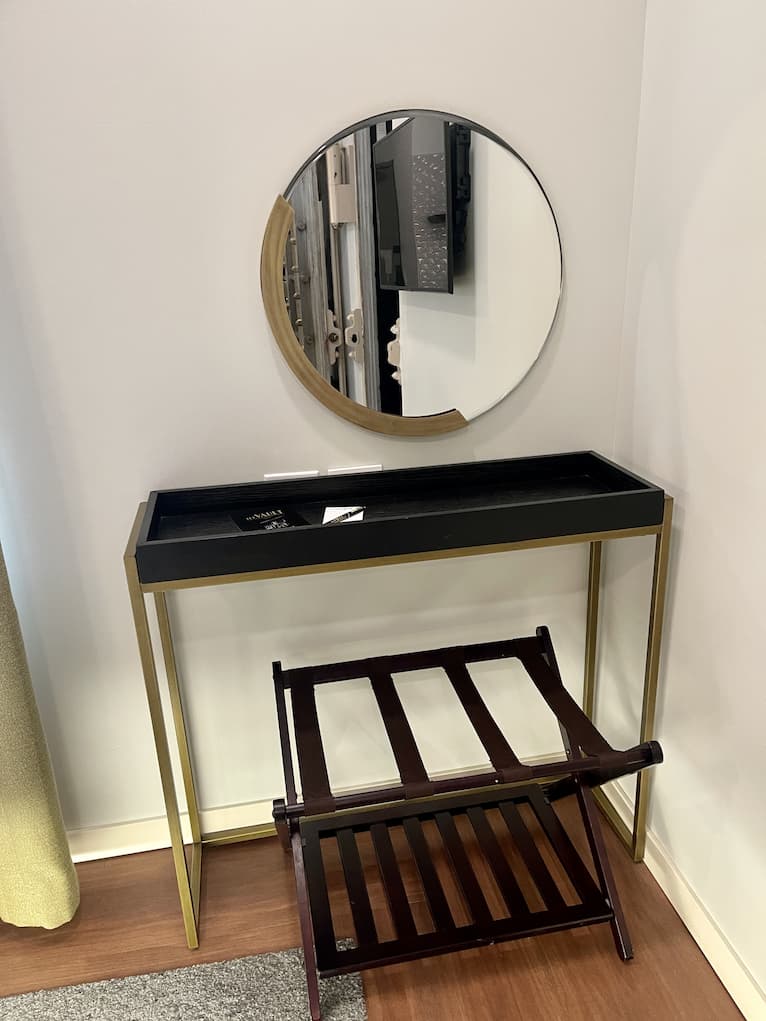 Everything was clean and comfortable. Our room had a giant, high ceiling. The mattresses are high density and covered in 100% cotton sheets.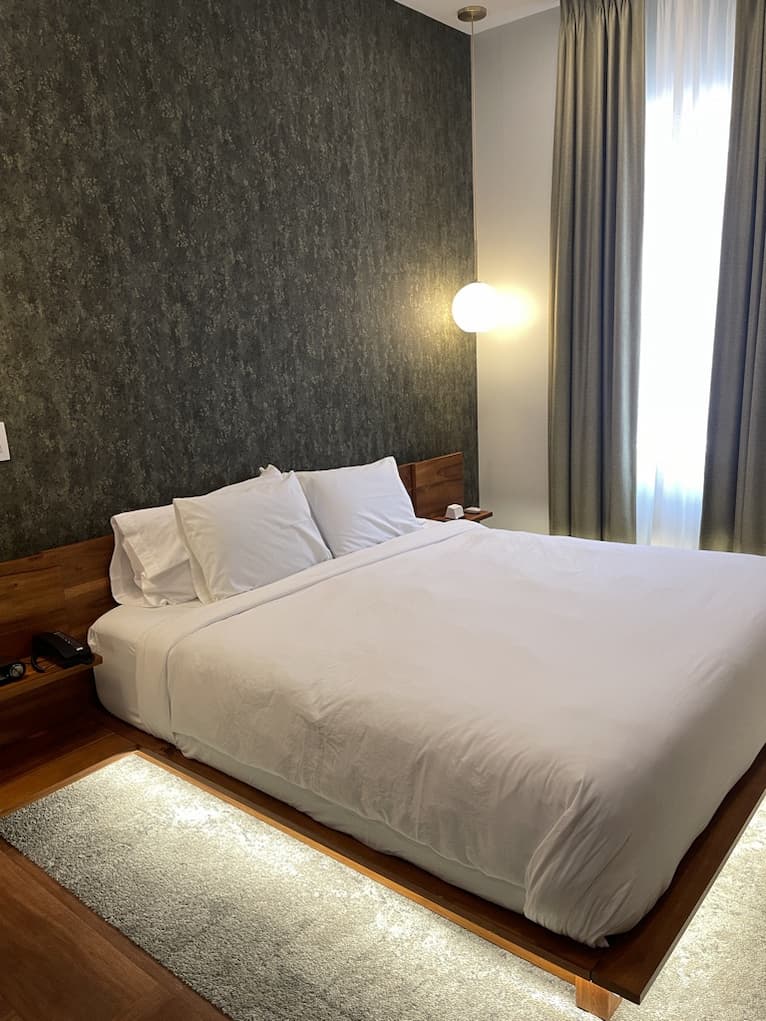 And the vault is still here! They got creative and made it a special part of this room. We went out to dinner down the street and our son and his friends were able to hang out in the vault playing games and enjoying take out pizza.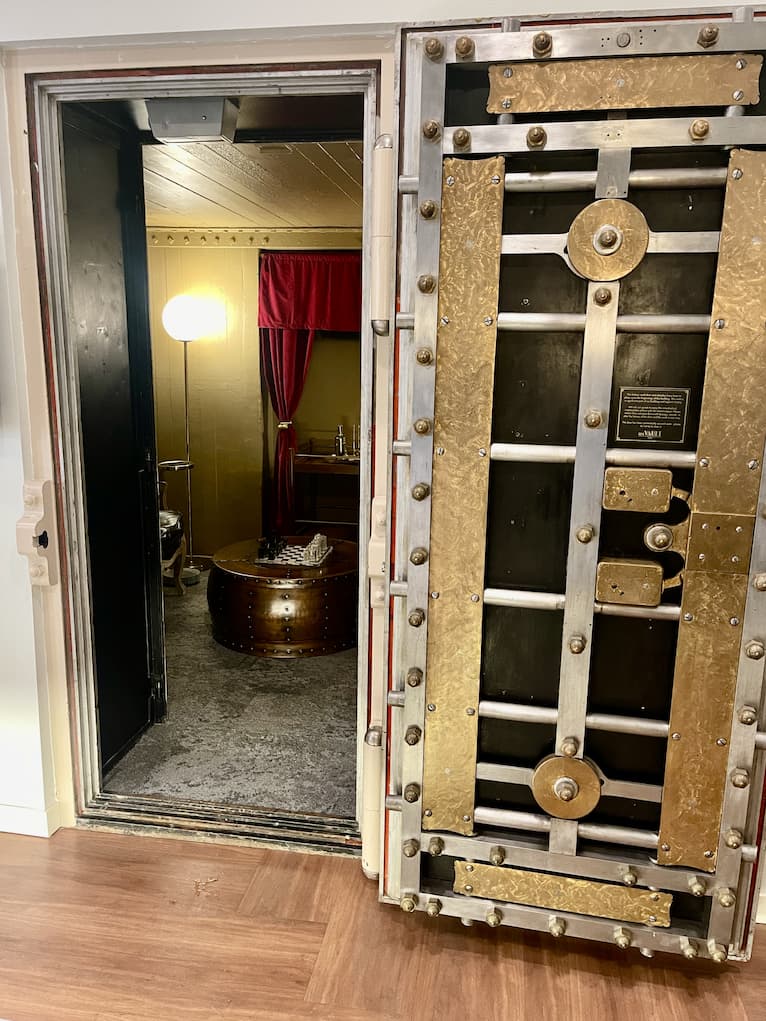 I love that they kept as many original touches as possible.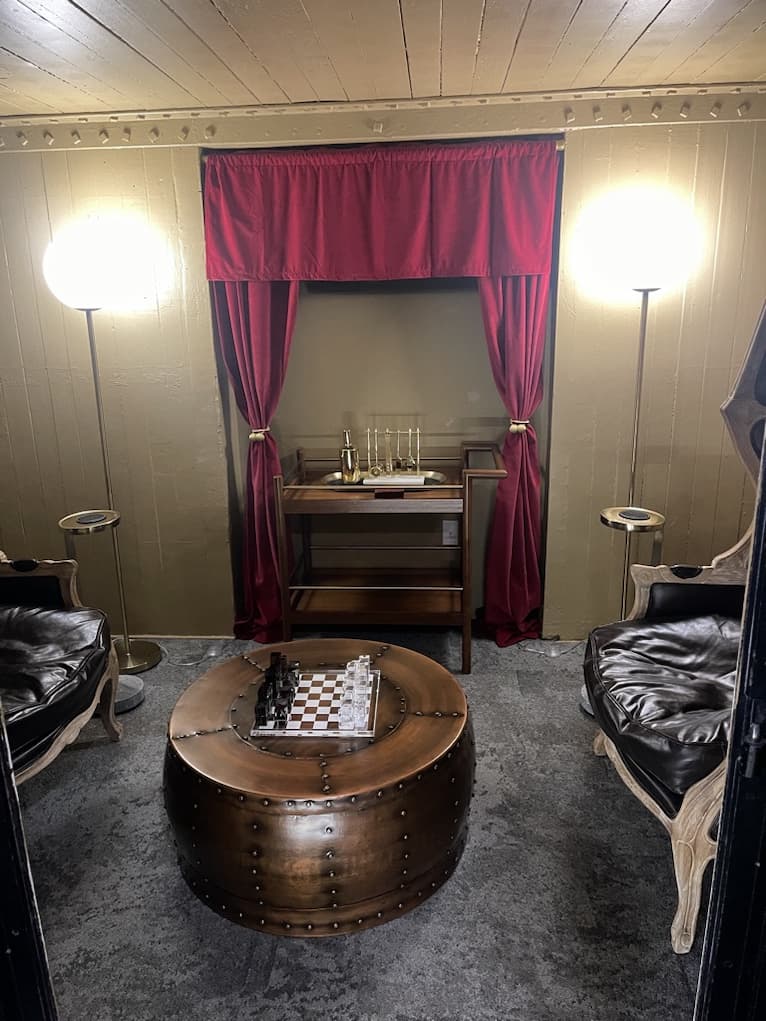 Check out the fun chairs and coffee table with chess board. They even had playing cards that looked like gold money.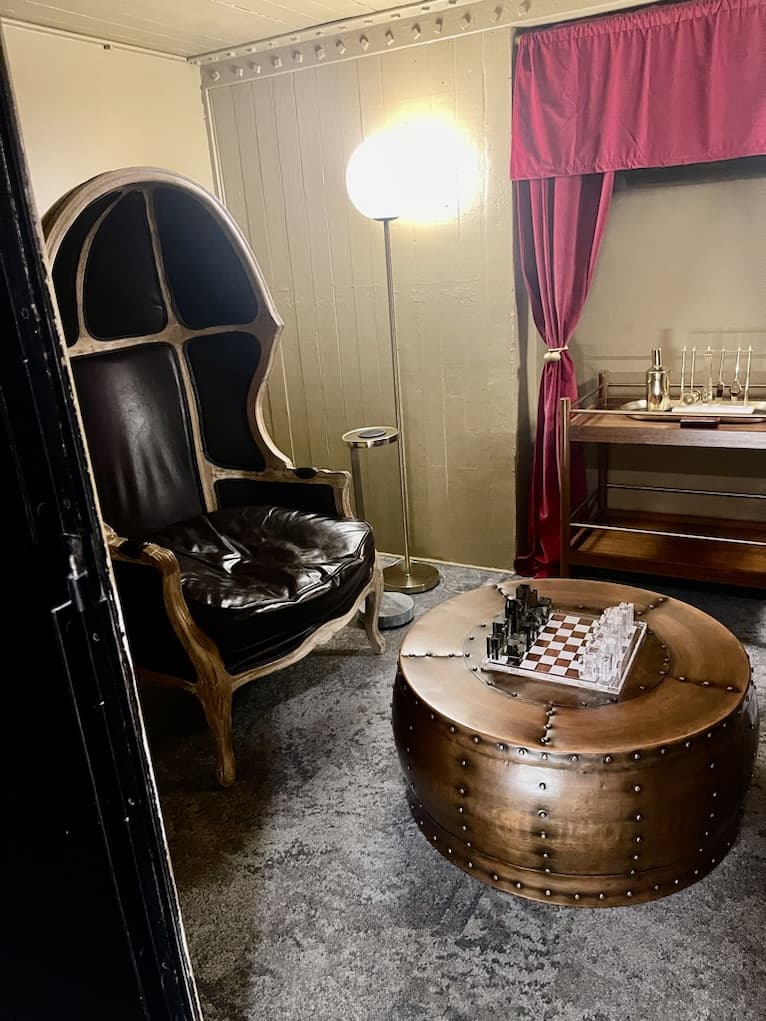 At one time the vault held millions in cash, gold, and other fortunes from the booming days of local copper mines and the shipping on The Great Lakes. The Houghton National Bank was built in 1887.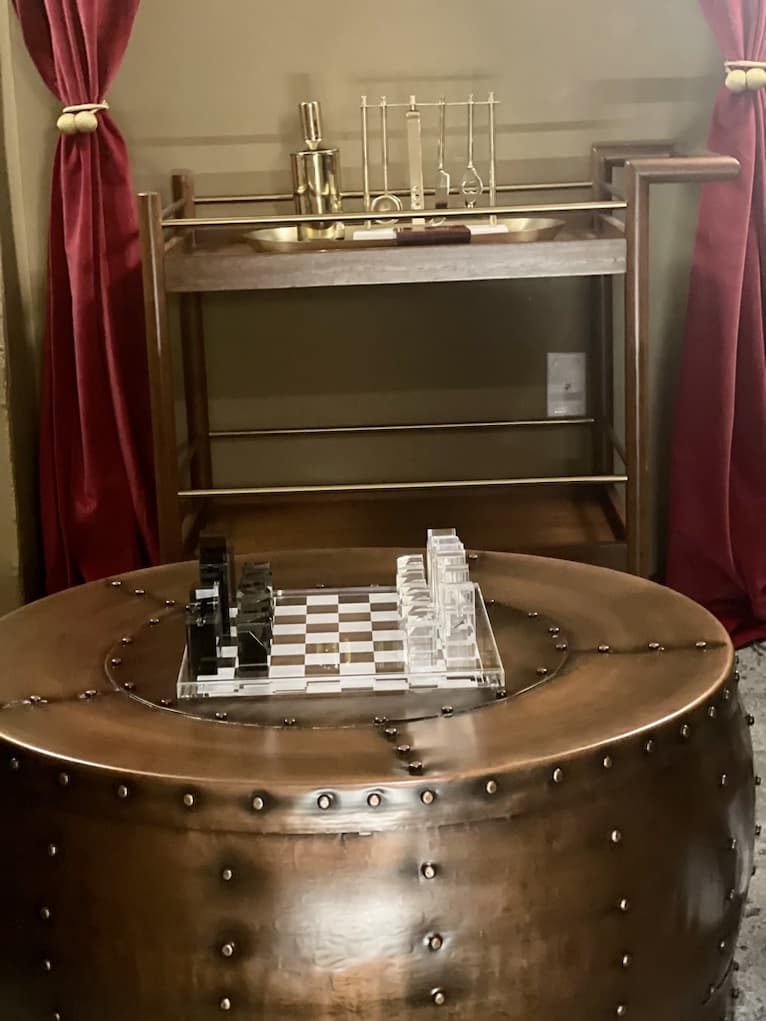 The vault chamber room was built right around the original Houghton National Bank super vault. It's encased by 1800's era steel railroad beams and 18 inches of fortified concrete. There is a two ton impenetrable vault door complete with original hardware. ~ Source

I know you are wondering. Yes, the door is secured open so no one can get locked inside.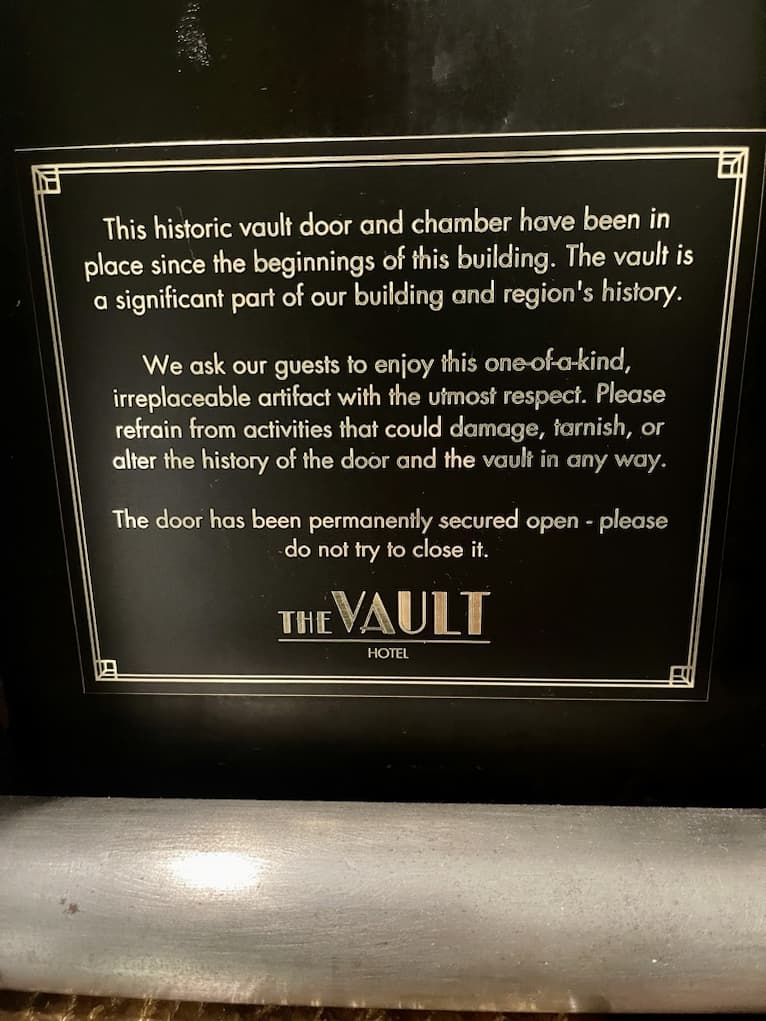 The bathroom was gorgeous. I loved the sconces and the beautiful sink.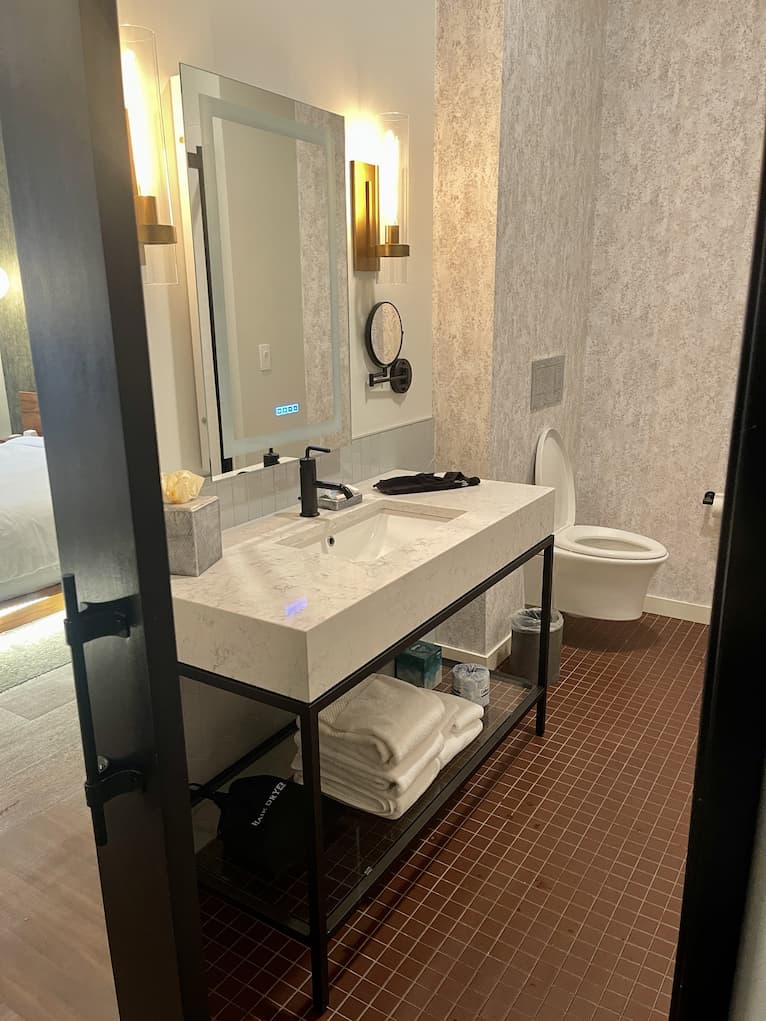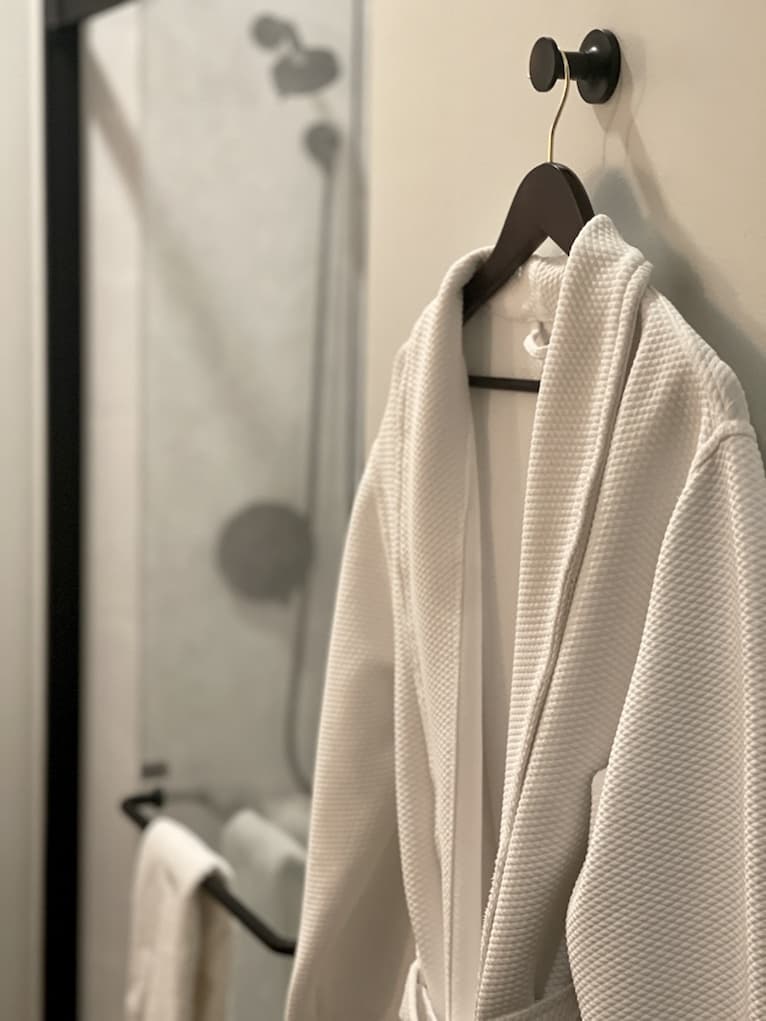 Breakfast in the Lobby
In the morning there was a delicious brunch bar set up and you could order a homemade quiche that was delicious!
I loved the leather placemats and was excited to find some for myself on a recent Target visit.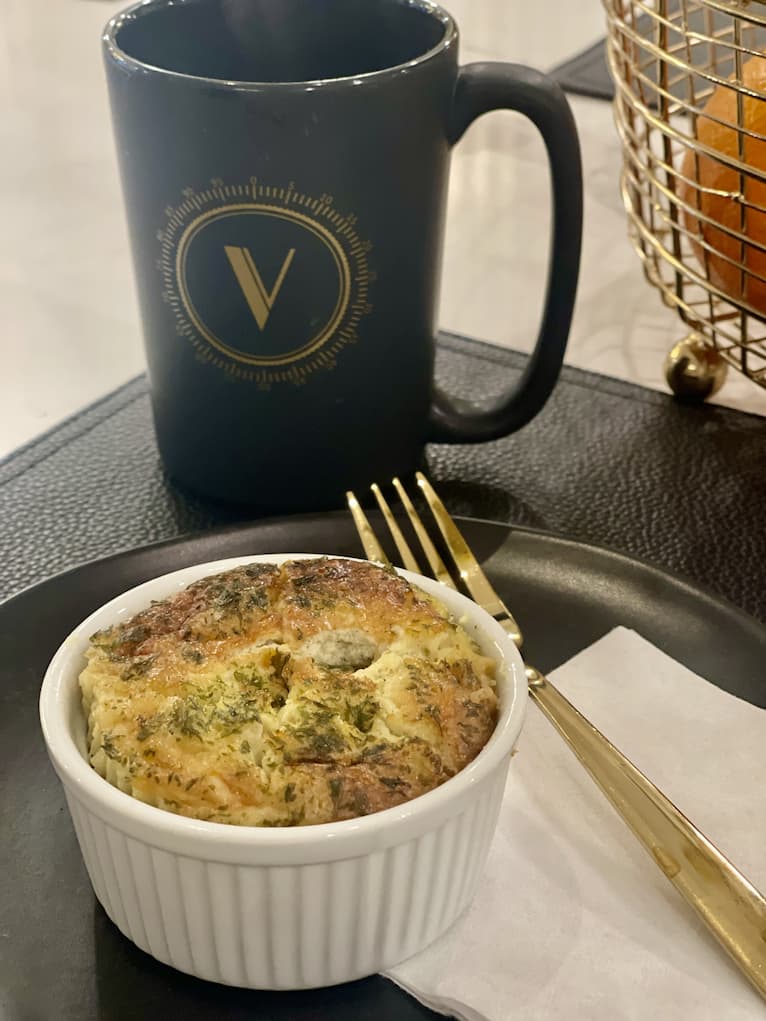 In the afternoon they had fresh cookies set out on the lobby bar and was a wonderful treat and special touch.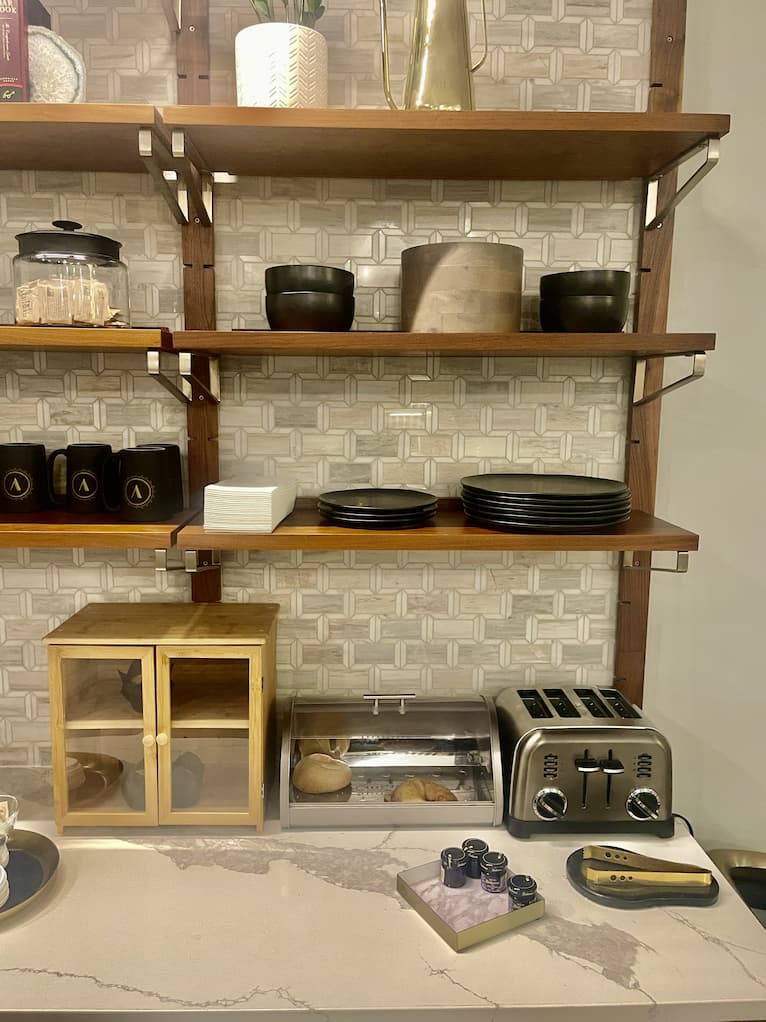 The first level of the hotel is called Old Money. It's decorated with gilded details and emerald and ruby jewel tones, metallic fixtures and ornate patterns.
On the second floor, known as New Money you will find a bit different decor scheme with more neutral colors with pops of color and walls of old photographs.
The third level is known as Found Money and has beautiful views of downtown and giant arched windows with window seats. There are patios to enjoy as well.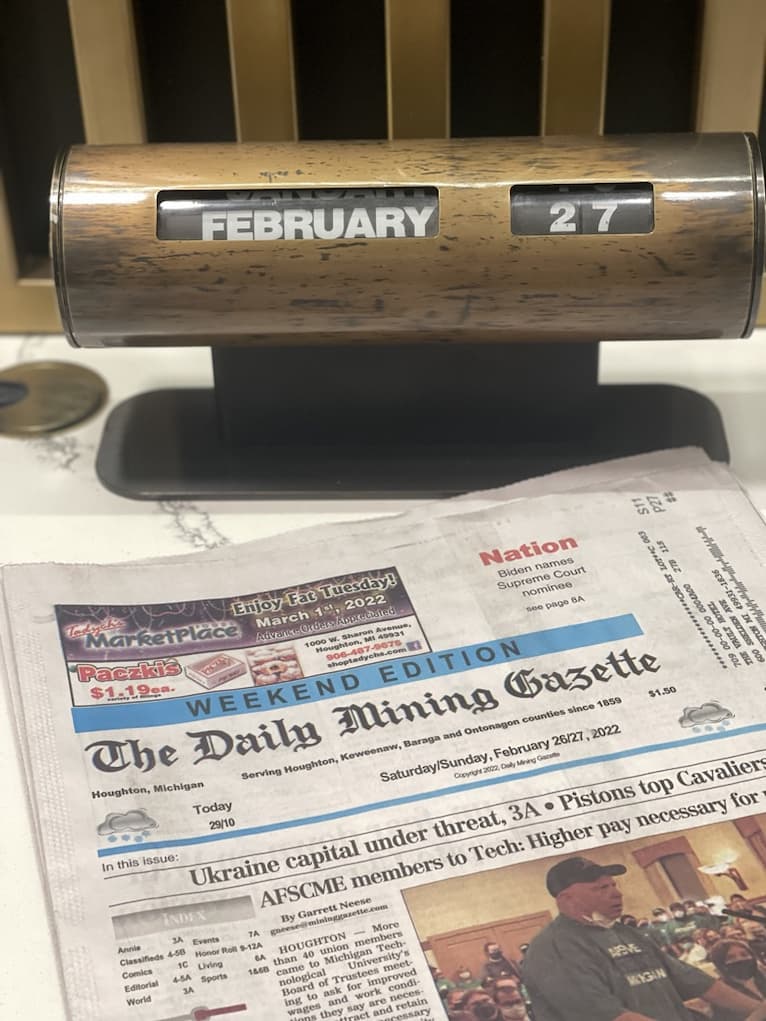 The Bar
From the hotel elevator you can go down to the hotel bar, The Counting Room. Non guests can also enjoy a cocktail through the street entrance. It's an intimate bar with a great atmosphere and delicious drinks.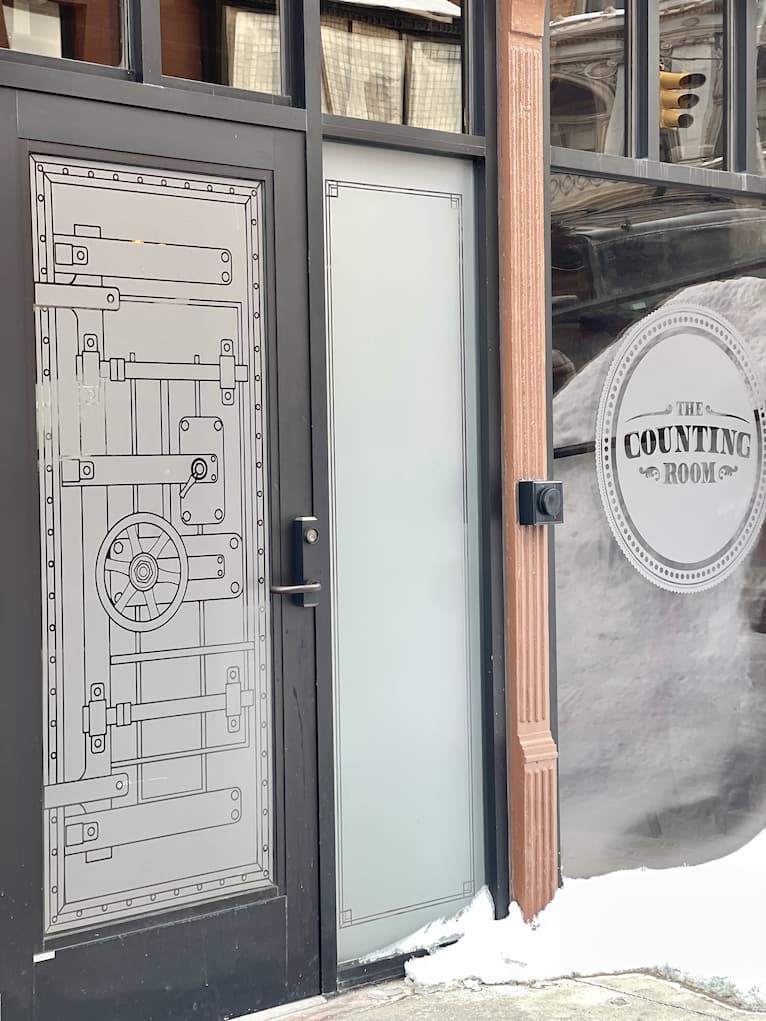 The Area
There's so much to do in Houghton and lots more for me to explore. Wonderful, fun restaurants are all downtown within walking distance.
We ate lunch around the corner at The Library.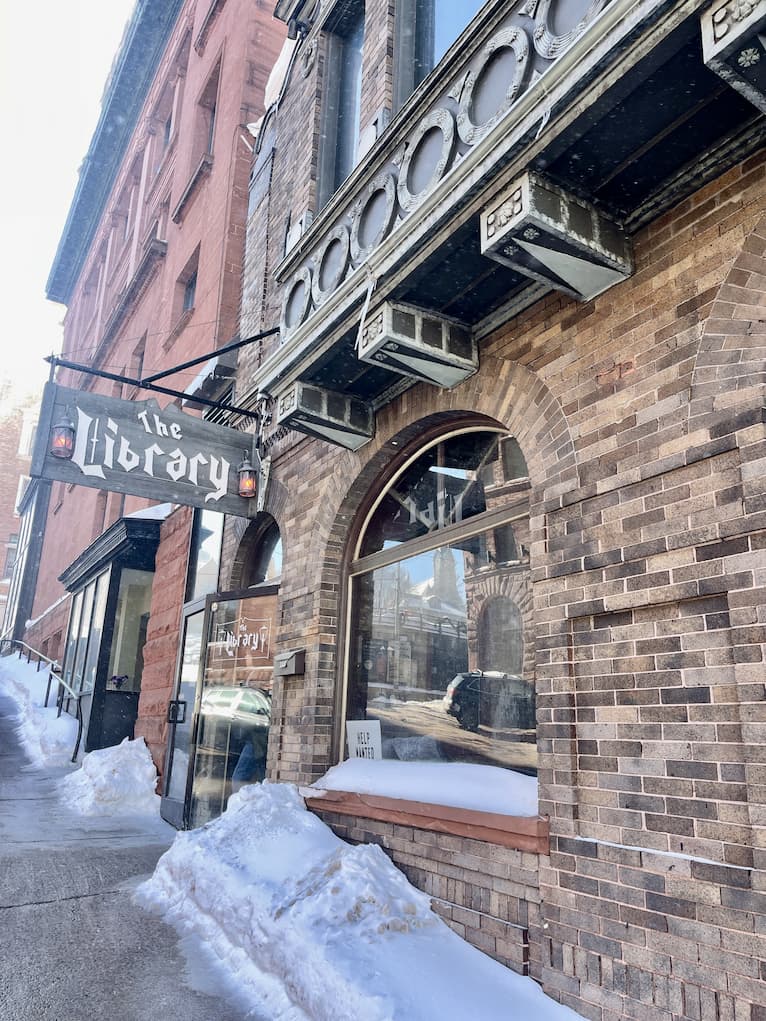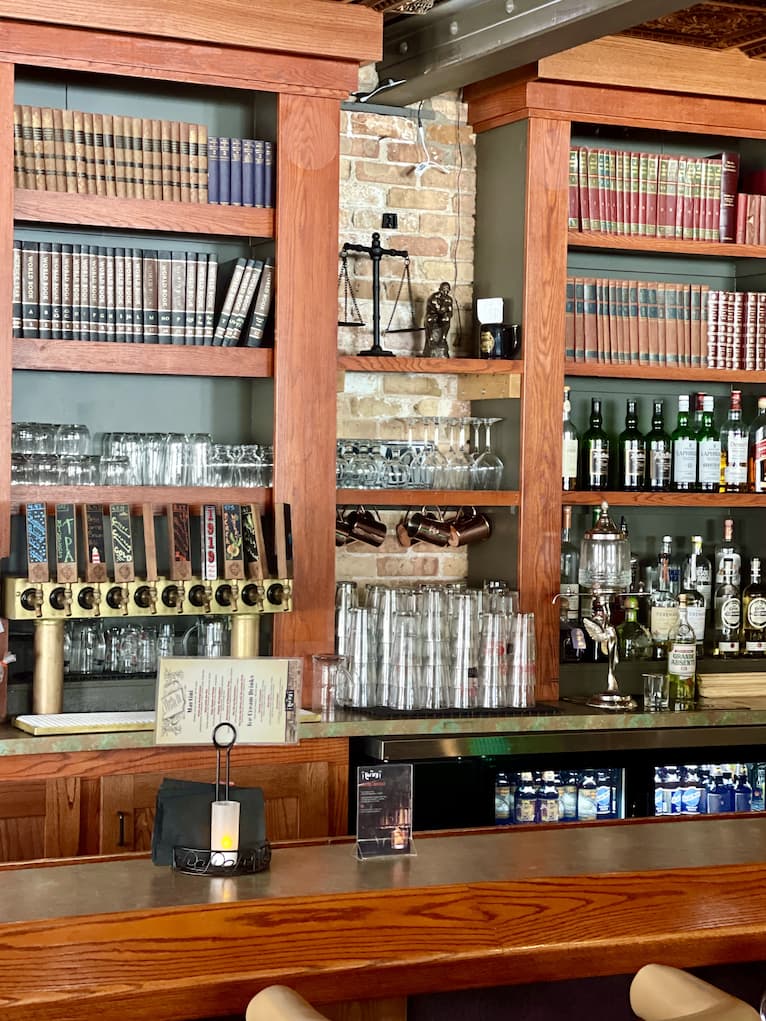 Downtown still has lots of its original charm and buildings. Along with great eating, breweries and shopping, Houghton abounds with outdoor recreation activities too. Beautiful Lake Superior is right near by.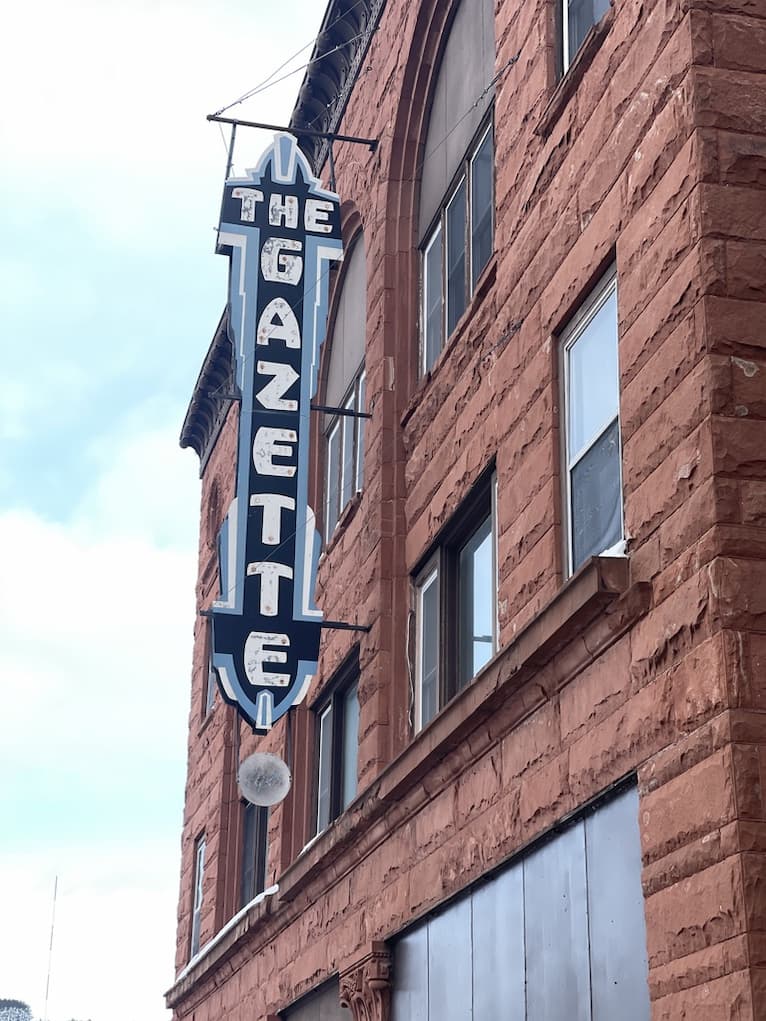 Be sure to head to The Vault's website to learn and see more about this gorgeous hotel and start to plan your stay there!
See the Other Posts in My Boutique Hotel Series
OTHER HOTELS I'VE SHARED
Continue to follow along as I share more boutique hotels I've visited the past few months in this two week series.
Get the Look


FOLLOW ALONG
Instagram ~ Facebook ~ Pinterest ~ Twitter ~ YouTube ~ Tik Tok ~ Liketoknow.it