When Traveling to the Chicago Area The Graduate Hotel in Evanston is the perfect hotel choice.
I'm excited to kick off my Boutique Hotel Series with another visit to my favorite hotel chain, Graduate Hotels at The Graduate- Evanston just north of downtown Chicago.
Over the next two weeks I'll be sharing a different boutique hotel I've stayed at this year so far as I've traveled with friends, my husband and my family.
(Affiliate links are used for your convenience. Read my full disclosure here.)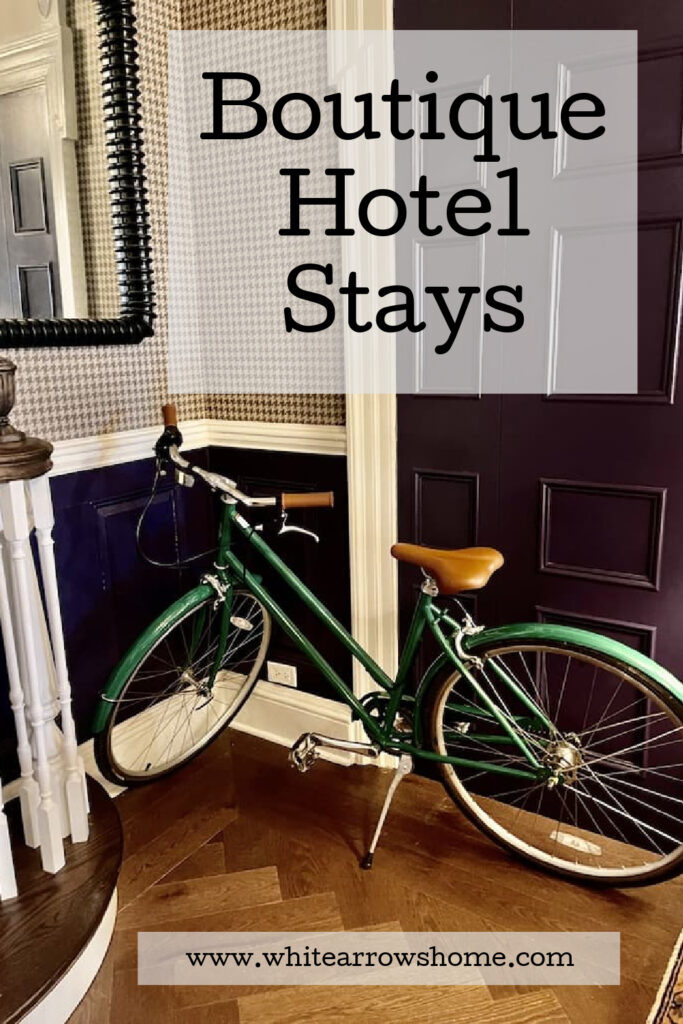 The Graduate in Evanston, Illinois is located in the neighborhood of Northwestern University.
One of my favorite things about The Graduate Hotels is that they usually renovate a building already in existence and work with the building using its quirks and uniqueness as they design within and around it.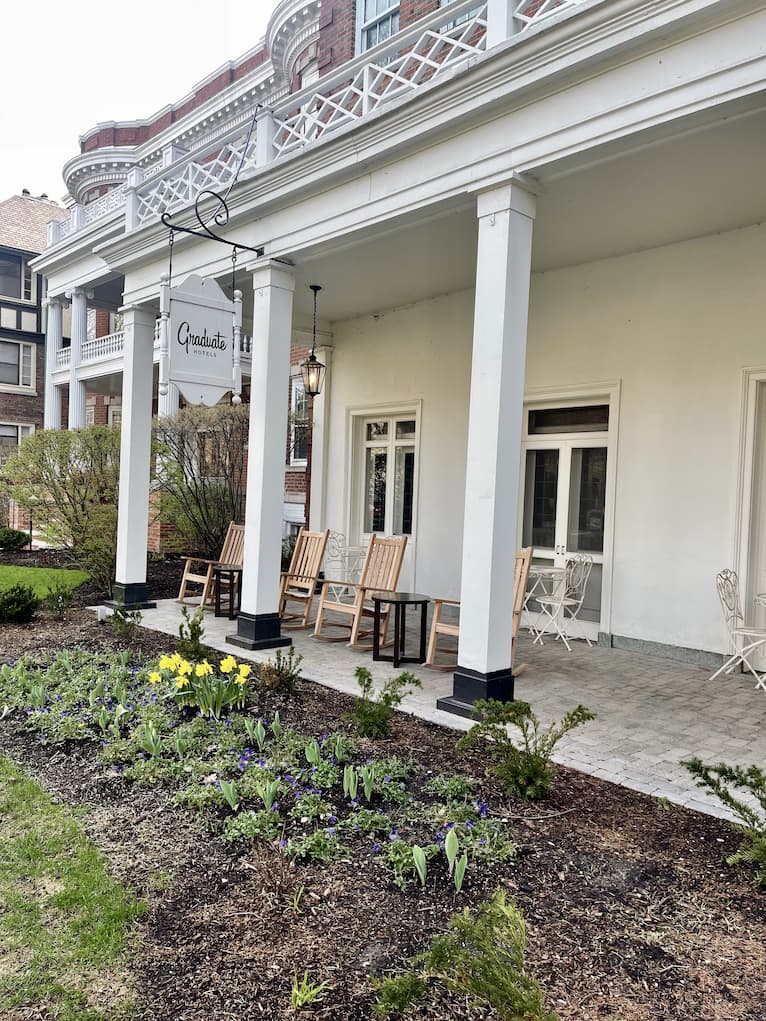 The Graduate- Evanston is in the original Homestead Inn. They kept the historic feel of the brick building, keeping it quaint and intimate spaces.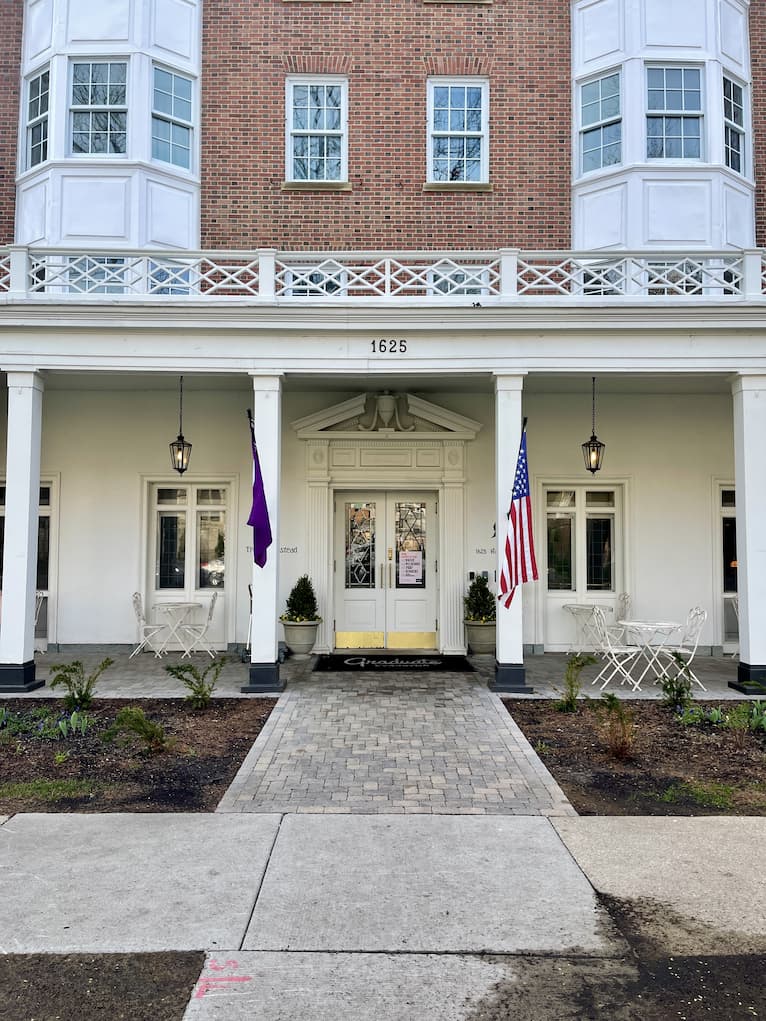 The original old elevator takes you up to your guest room.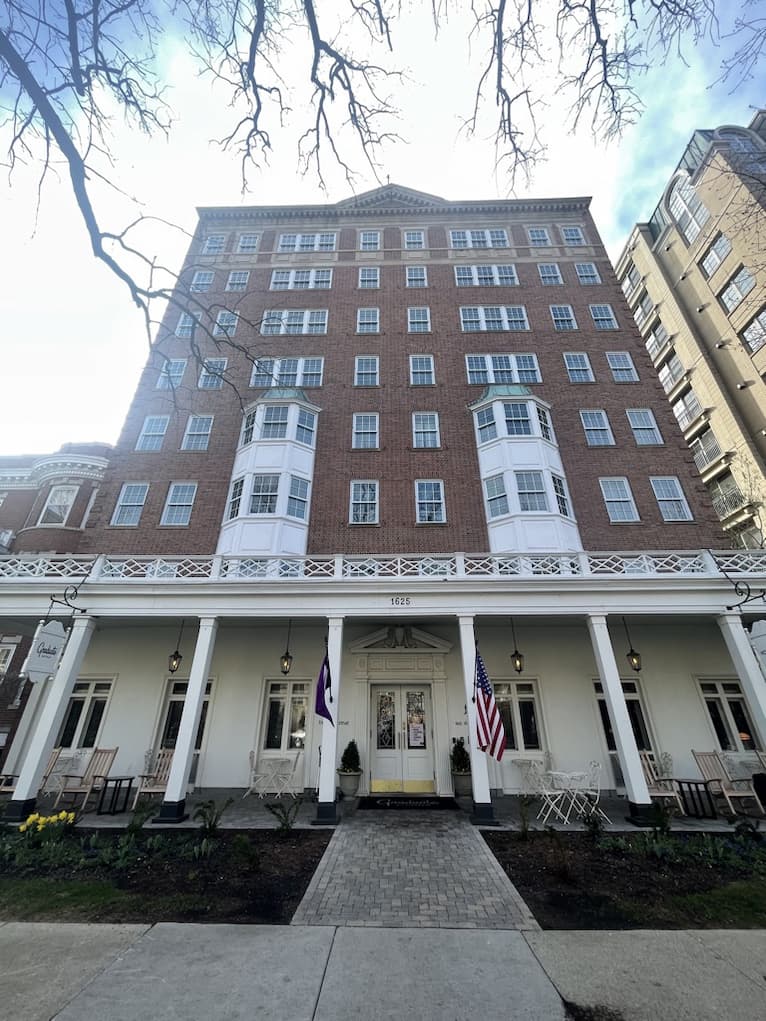 The big front porch offers several seating options to enjoy the outside space watching pedestrians and students walk and bike around campus.
The hotel is in a gorgeous neighborhood of historic homes on the shores of Lake Michigan. I want to go back again when the weather is beautiful so I can spend some time walking the streets and looking at the homes and running along the lake.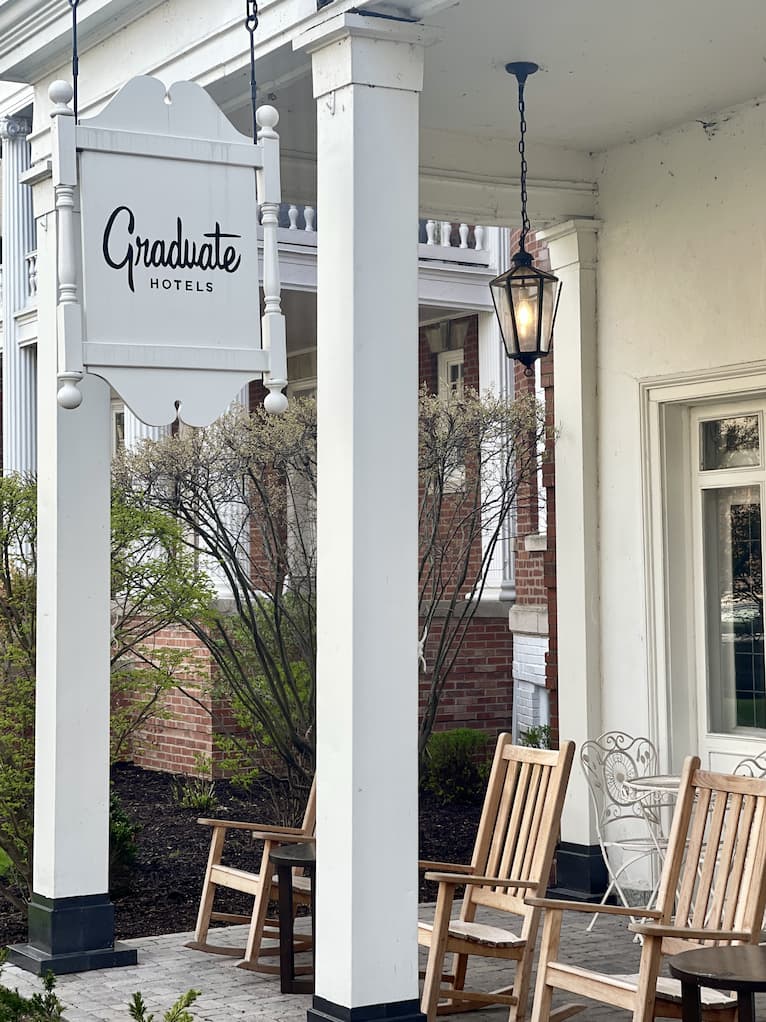 It was beautifully Spring there, with blooming flowers everywhere, but we had a cold blowing rain the whole time. It was a gorgeous time to visit, we just had bad luck with the weather on our visit. But I would love to go back this time of year. Nothing is blooming by us yet Up North in The Northwoods of Wisconsin so it was wonderful to see the fresh blooms and color in Chicago.
Just inside the front doors to the right The Graduate has The Homestead Room restaurant. Another bit of bad luck for us was that the restaurant wasn't open the night we were there. I'm sure it had to do with staffing issues as many places have. We were so looking forward to trying the restaurant and enjoying it's beautiful atmosphere, but now we have an extra reason to go back.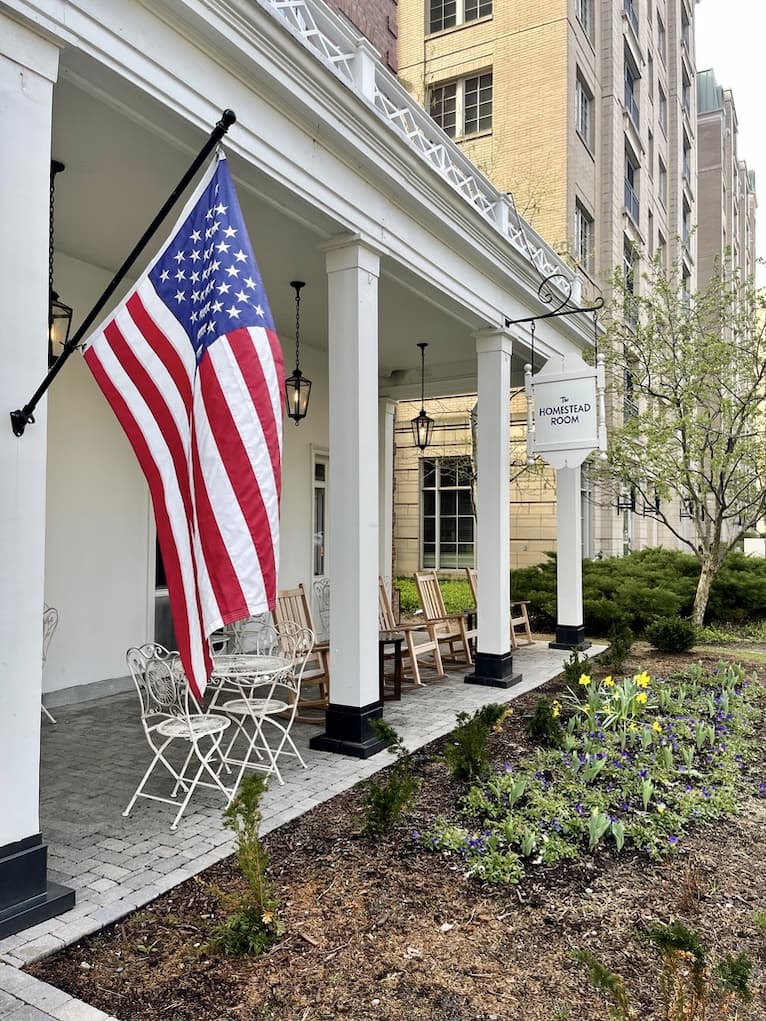 With little parking on the street, The Graduate- Evanston offers valet parking which is so helpful.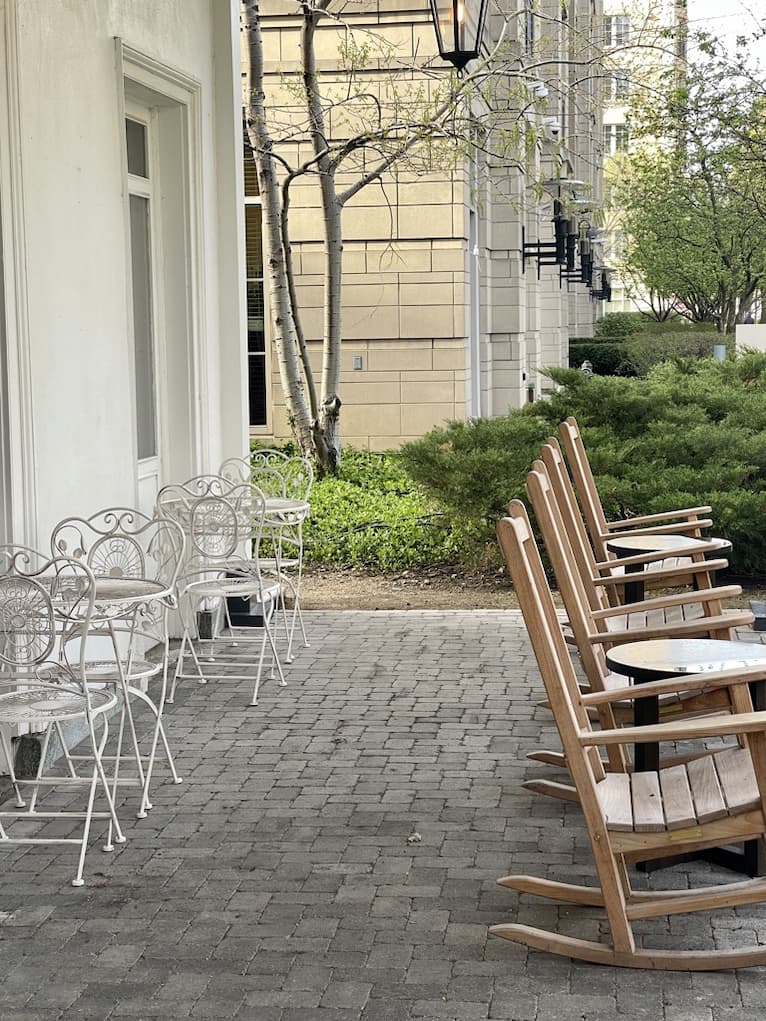 With the Homestead Room closed, the hotel gave us recommendations for dinner in the neighborhood. We walked over to Found Kitchen and Social House and had a delicious meal. Since then, the restaurant has permantently closed.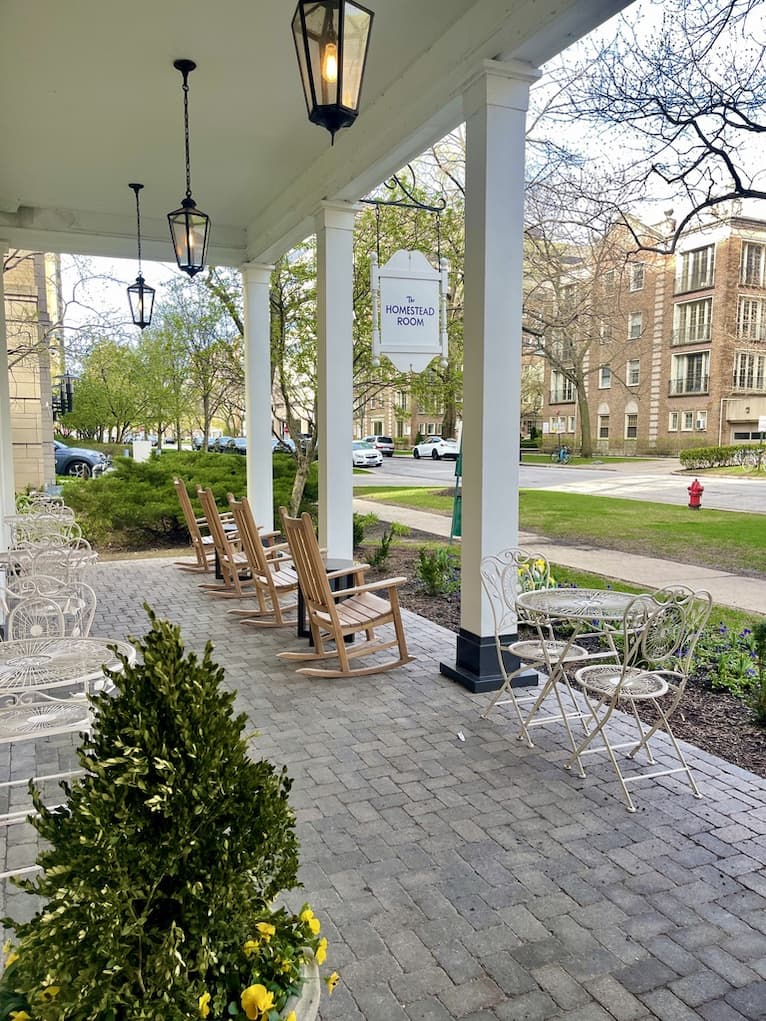 Read About My Other Graduate Hotel Stays
As part of this Boutique Hotel Series I will also be sharing my stay at The Graduate Iowa City.
Interior of The Graduate- Evanston
I loved the little Check In desk with it's wonderful light. Notice all the ceiling details and the crown moulding. The houndstooth wallpaper was a deep purple as a nod to Northwestern's school color. Deep purple was used often throughout the hotel on doors, walls, etc.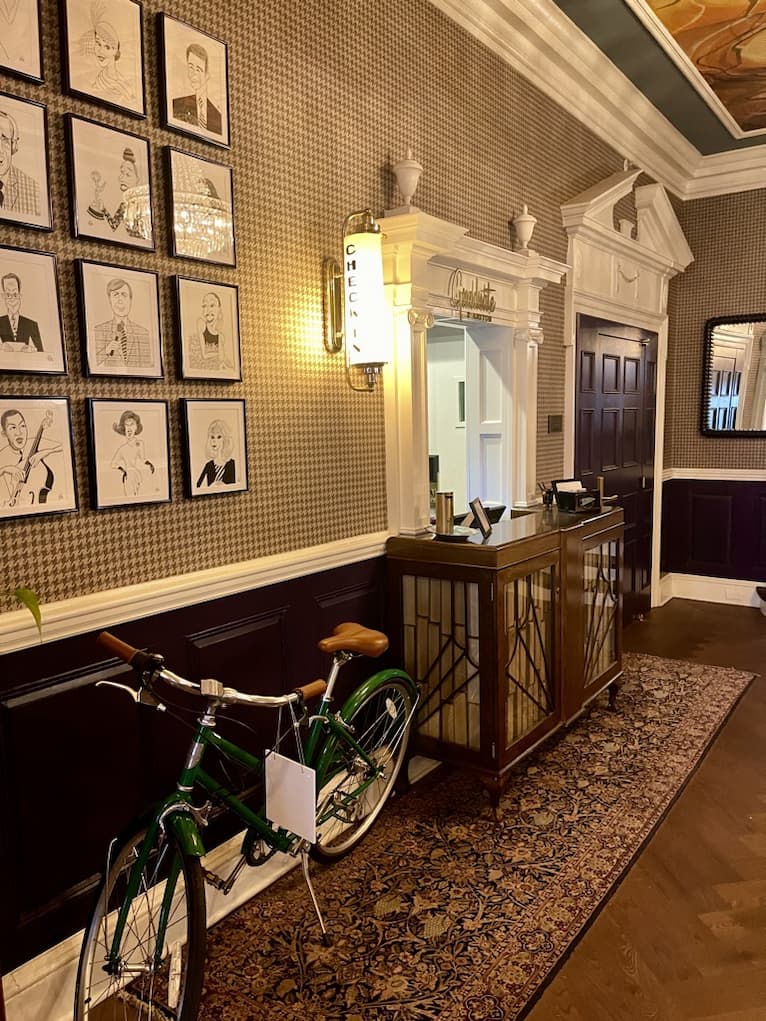 Charicatures of famous Northwestern Alumni hang by the desk.The check in cabinet is full of books written by authors who have stayed there.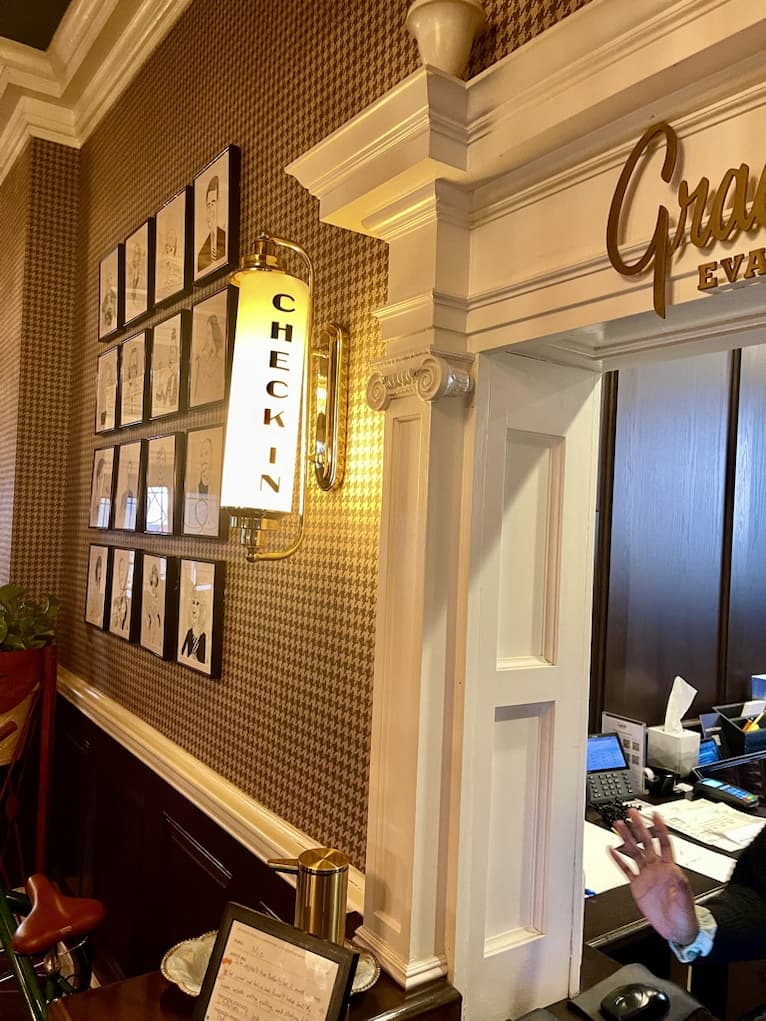 Long halls with pretty paisley wallpaper led us to the elevator. The Graduate did a wonderful job of keeping or adding in timeless woodwork.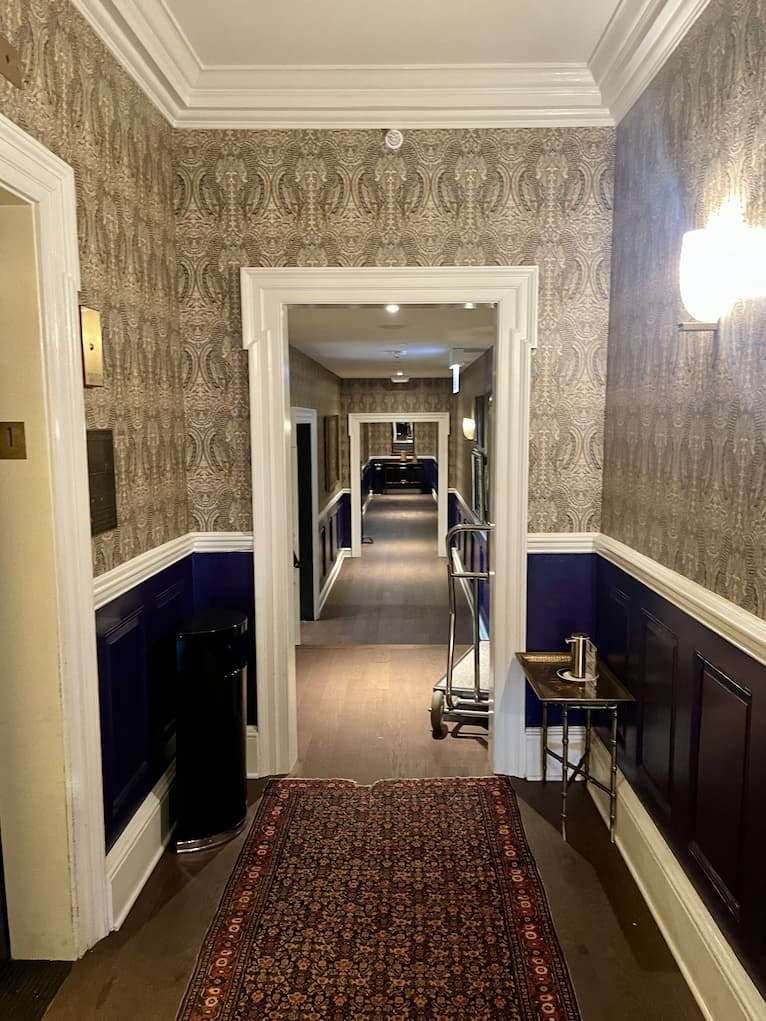 Patterns
One of my favorite parts of staying in boutique hotels, especially Graduates, is to see their use of pattern in carpets, walls, window treatments, pillows, furniture…
Check out some of the beautiful ones from The Graduate Evanston.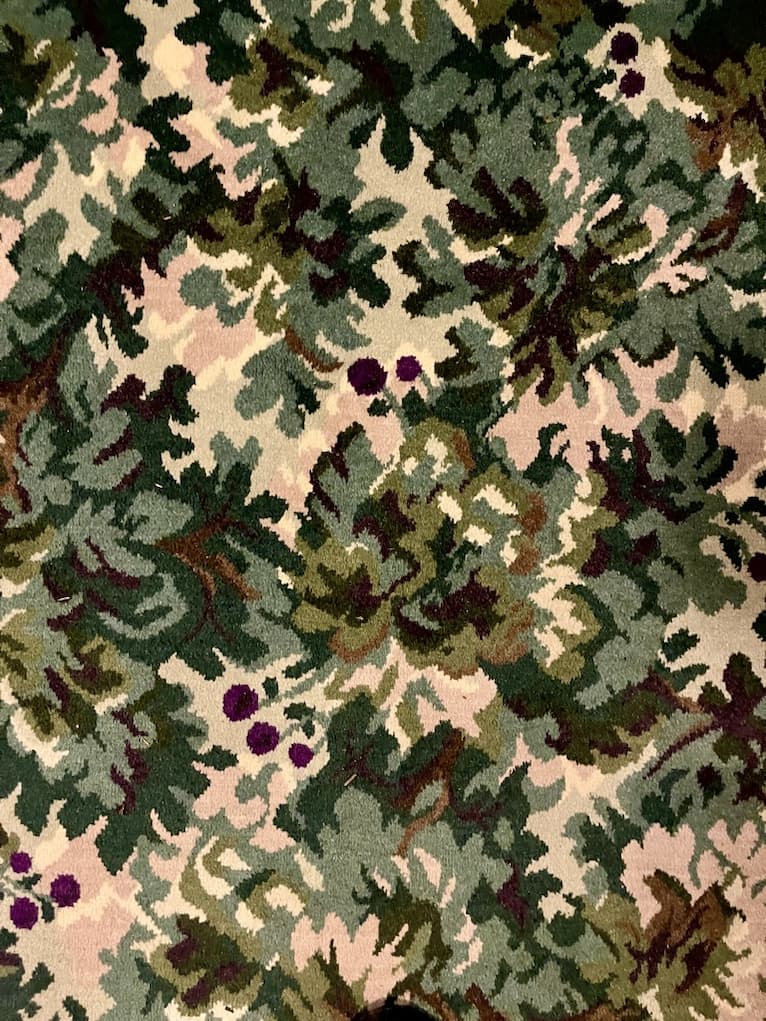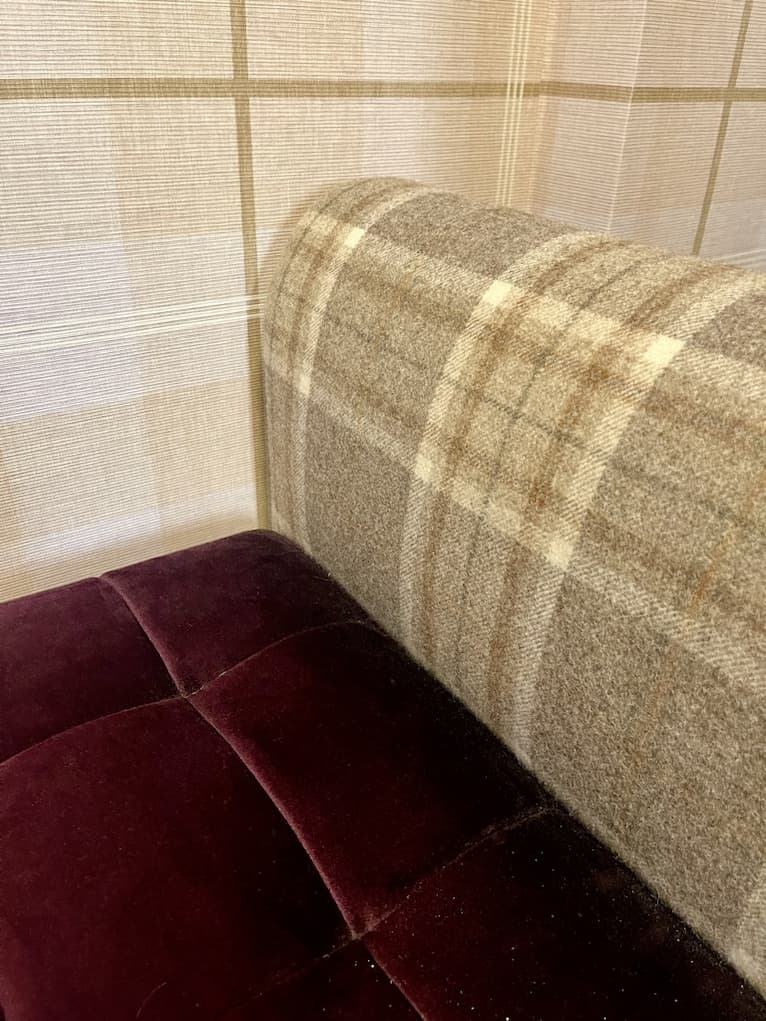 Guest Rooms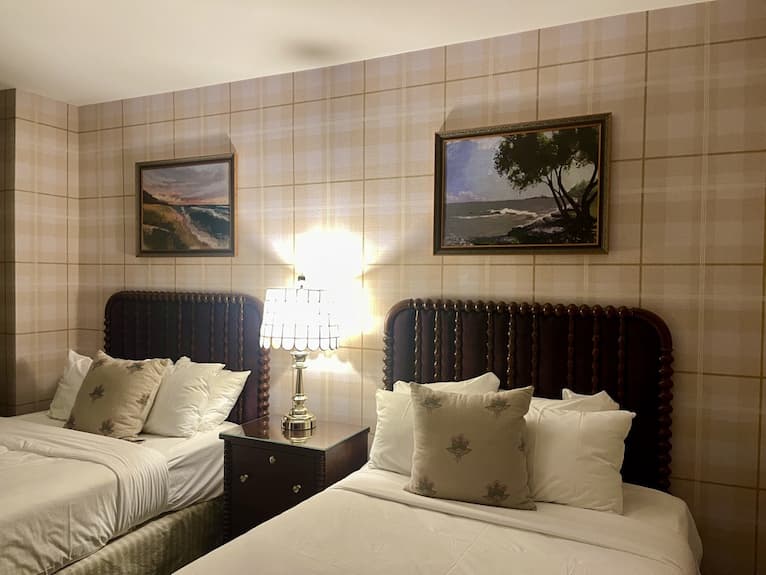 The Homestead Room Restaurant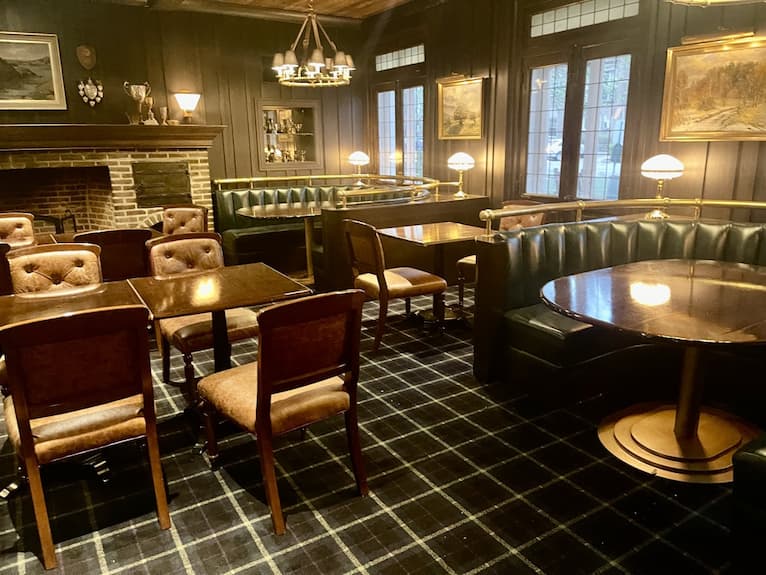 The Details
Graduate Hotels miss no details. Whether they tie to the University, the town or collegiate experience, it's worth the walk around each hotel like it's a scavenger hunt to see how they've added in decor touches to help tell the story.
What could be a better fit than a collection of trophies? I collect vintage trophies myself and love that The Graduate- Evanston added these to a small shelf area. When collections are displayed together they become like a work of art.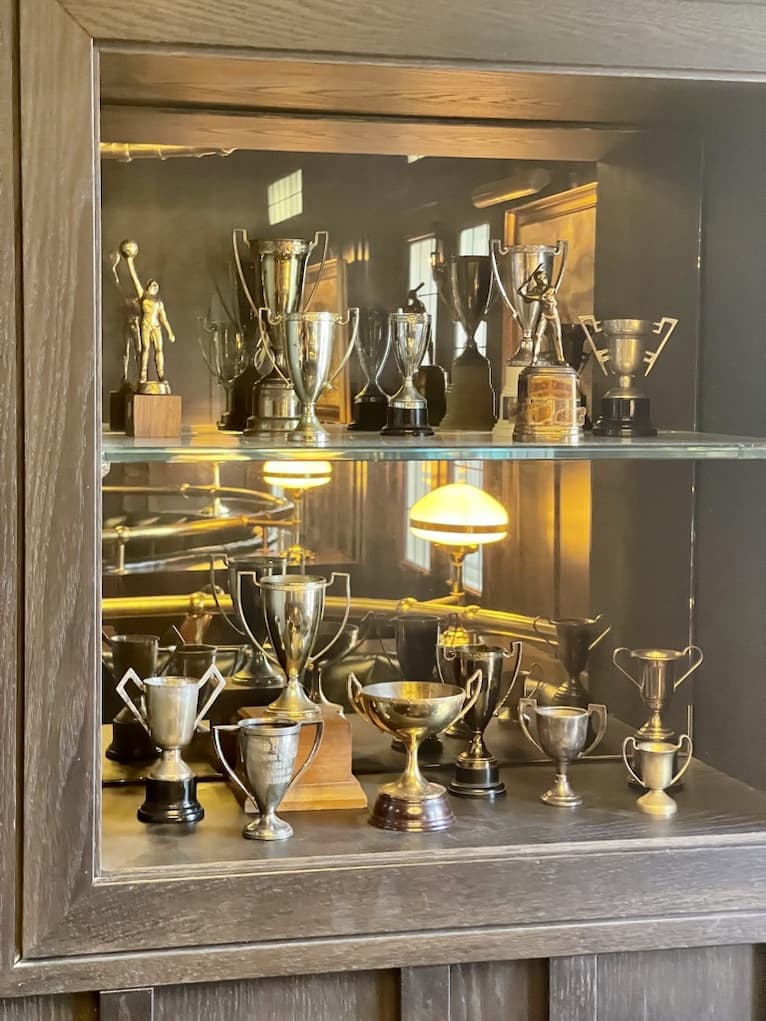 This collection of plaques on the wall was a beautiful display as well. When out antiquing keep your eyes out for trophies and plaques yourself. I love to use my trophies as vases for flowers, to hold toothpicks or other everyday items.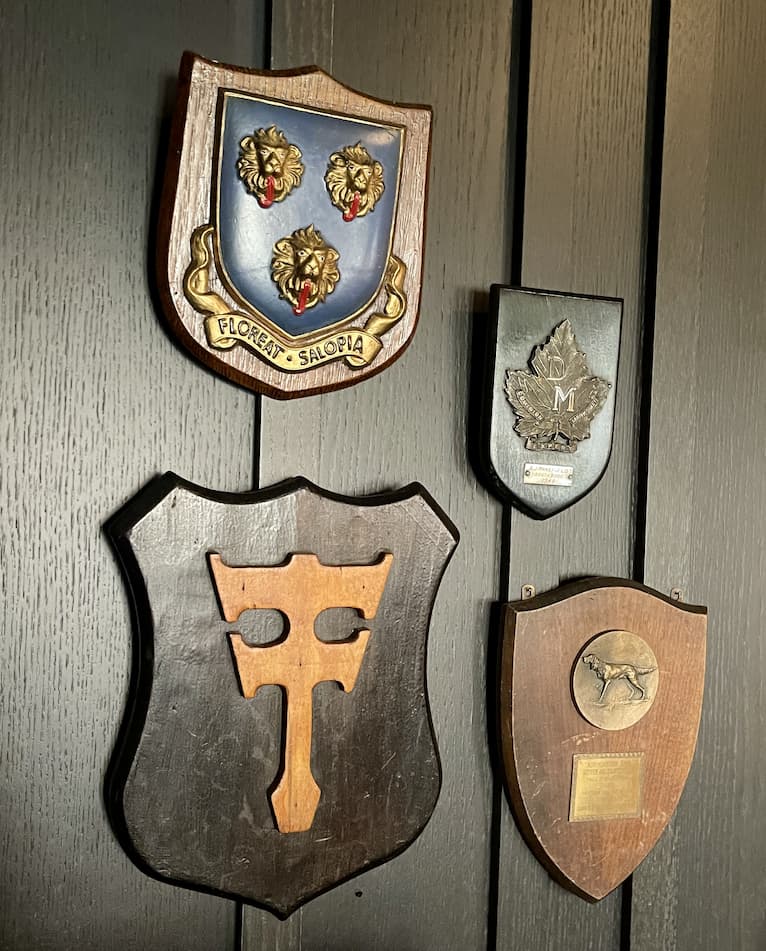 More trophies and plaques are found above the fireplace. The fireplace was a cozy addition in the restaurant.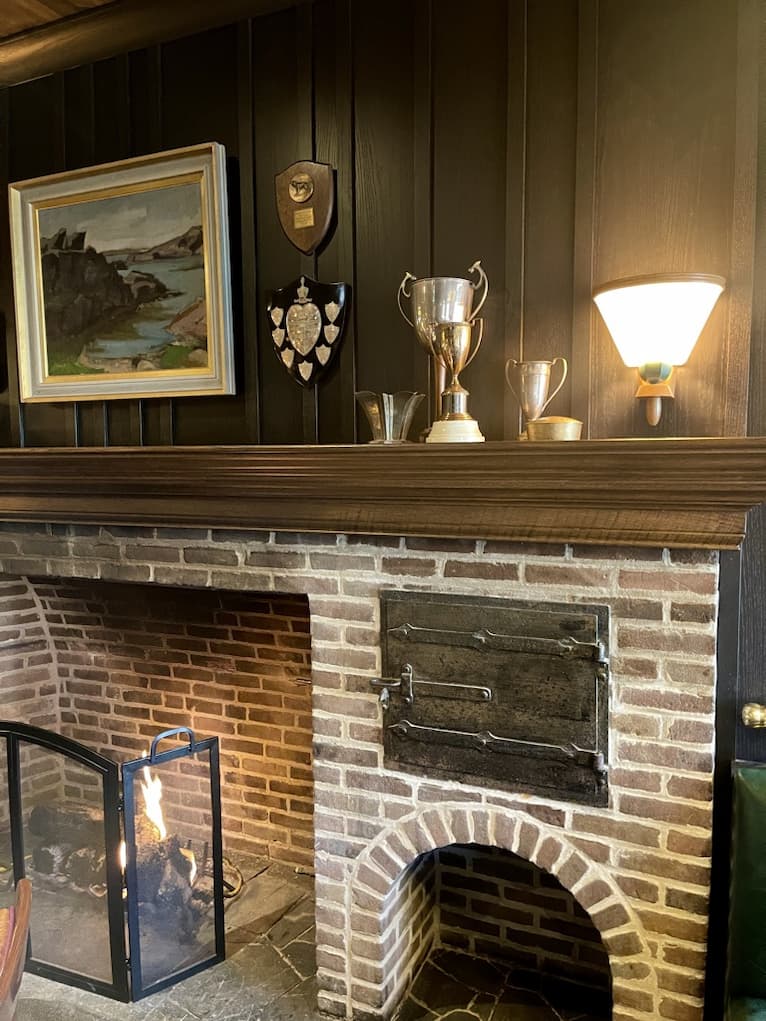 While we were there they did put out a small buffet breakfast you could purchase.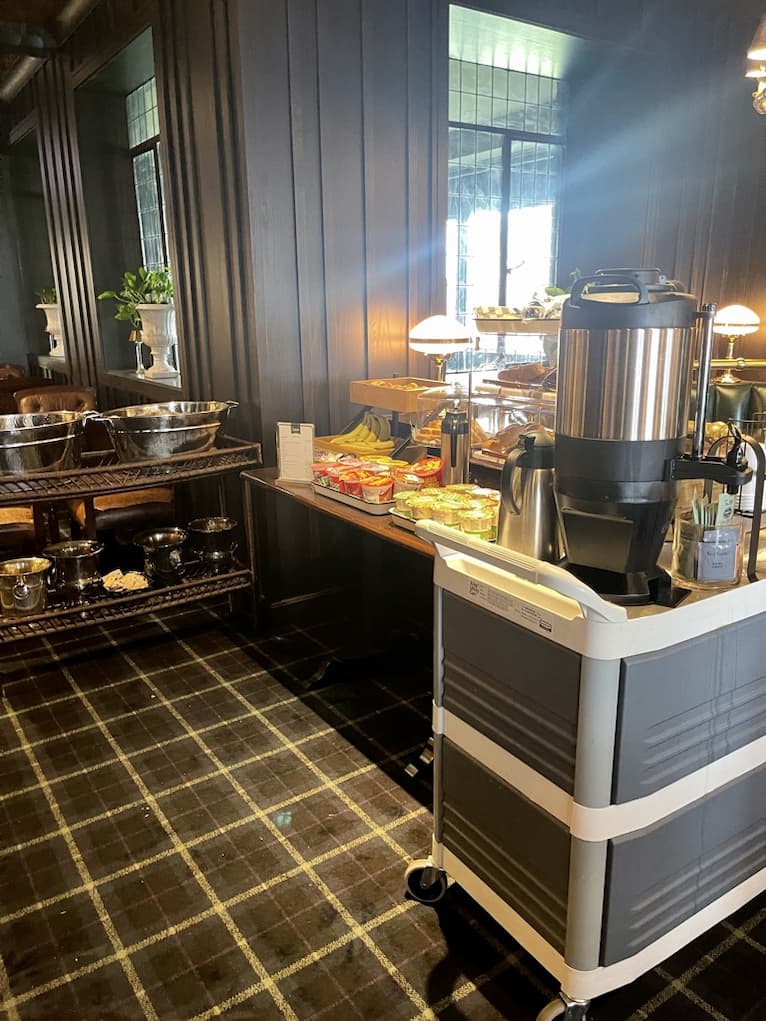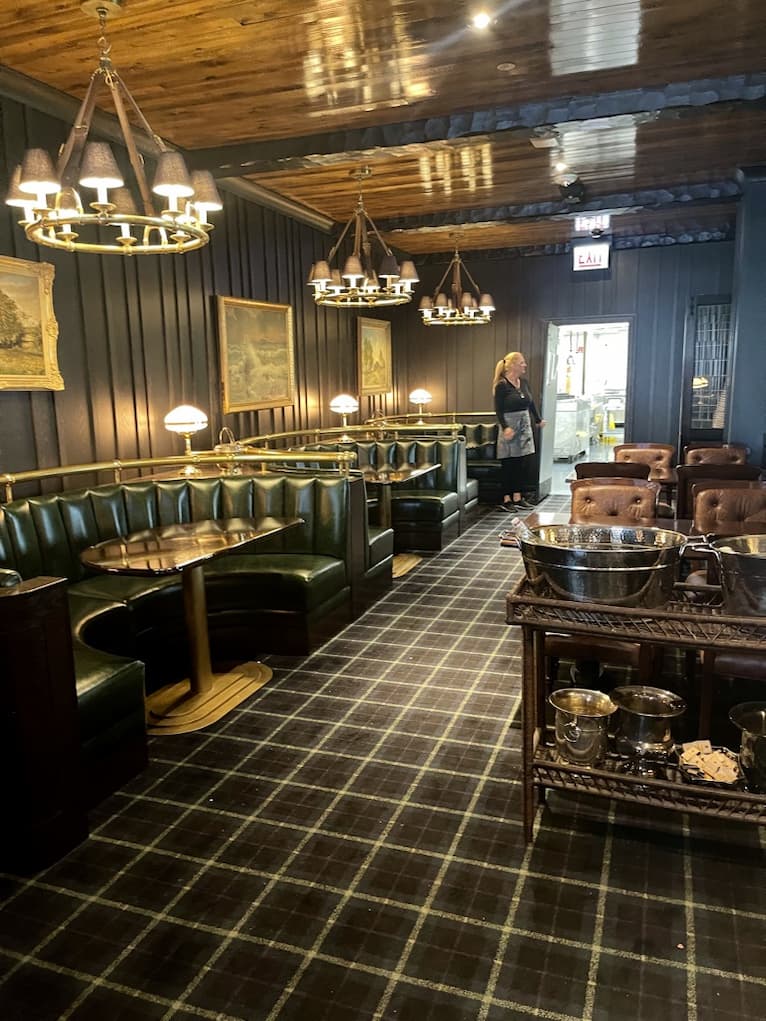 The Lobby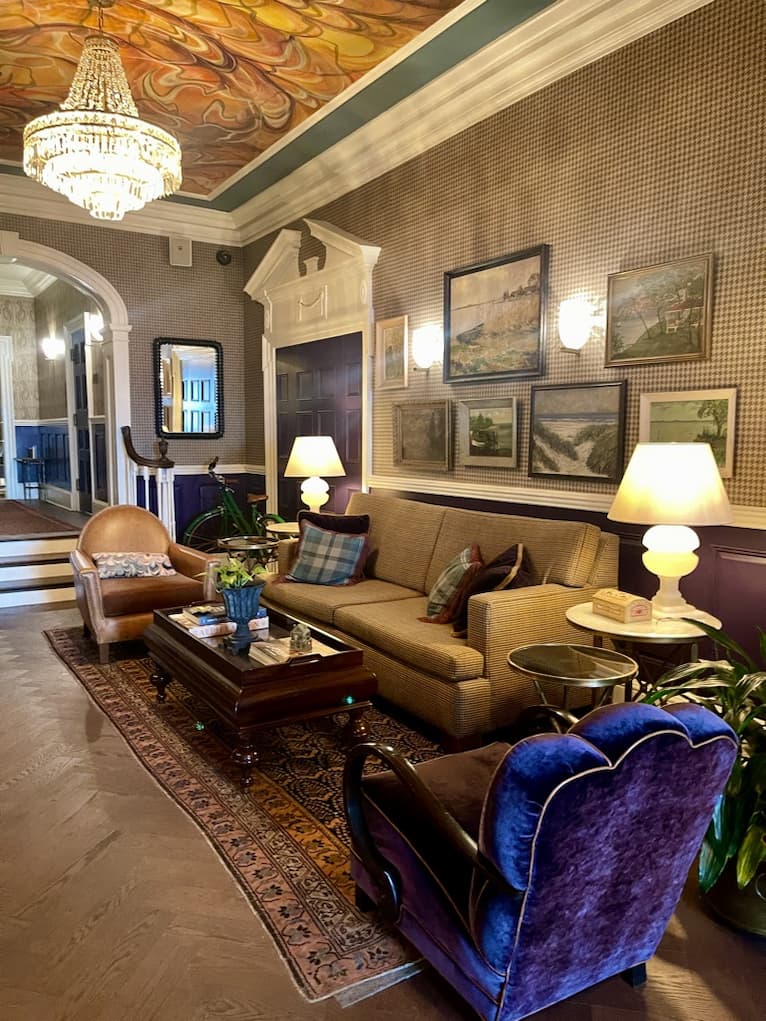 Graduate Hotels are pet friendly, check the website for current pricing.
Current check in time is 4 p.m. and check out is at 11. But, you can ask about early check in and late check out.
There are meeting rooms to use for group events too.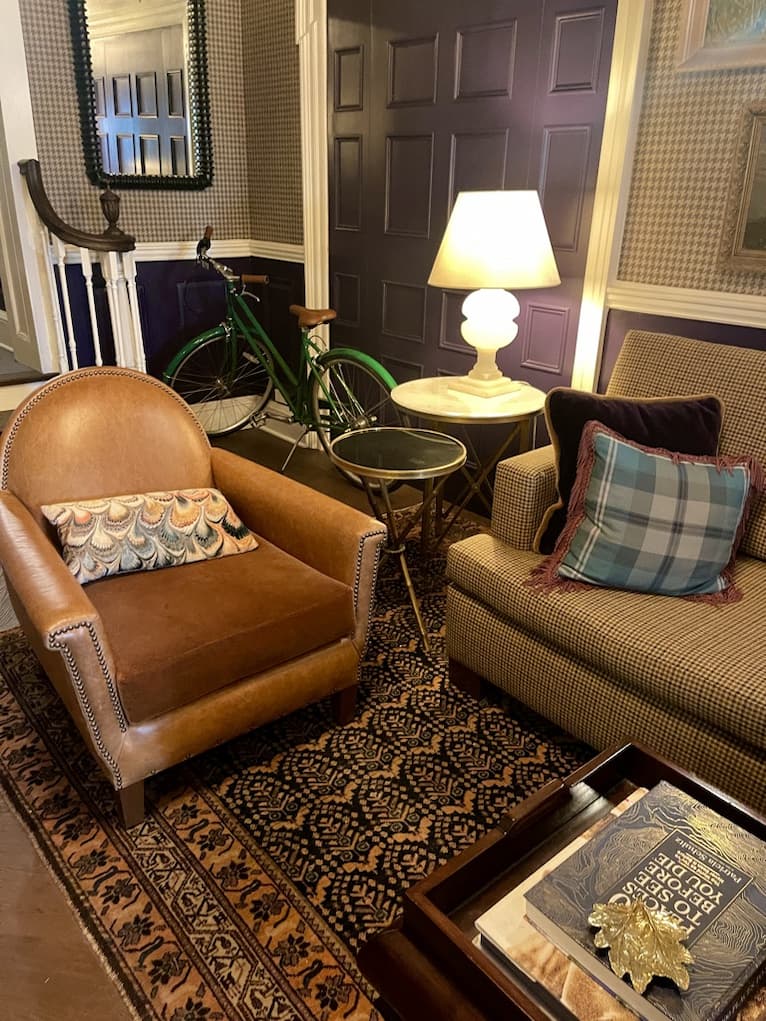 When I travel I love to spend time in the hotel. That's why it's so important to me to pick somewhere beautiful. I love to get up early and read in the lobby with a cup of coffee and find a cozy spot to work during the day.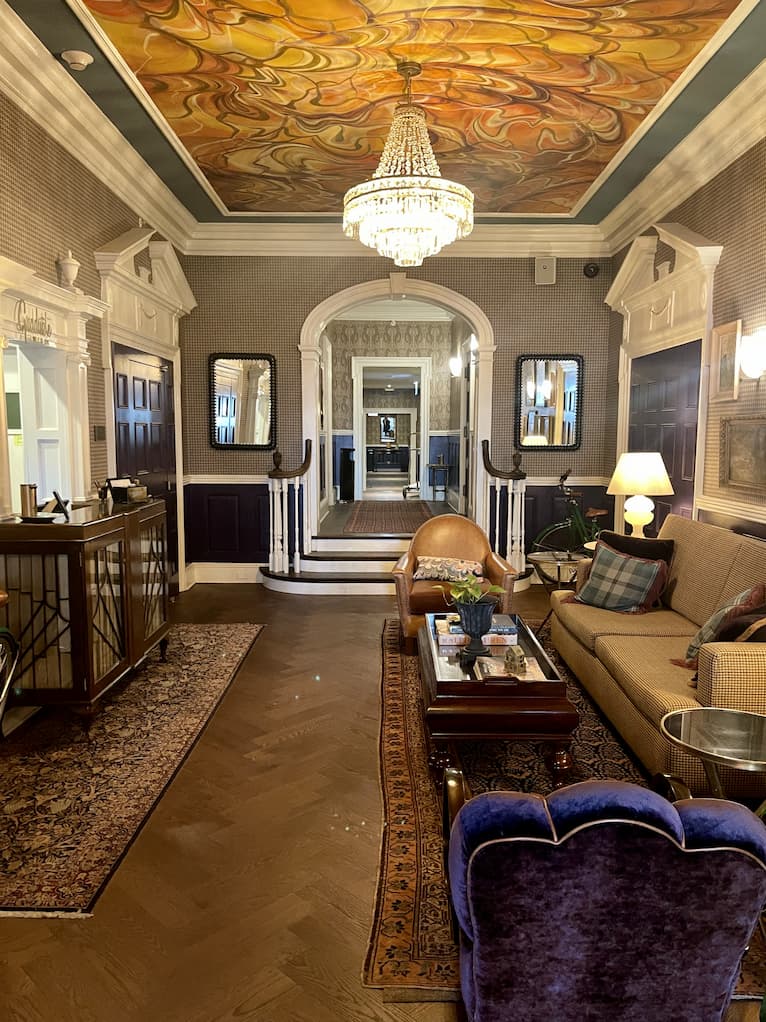 The Homestead Room Bar
A hotel with a beautiful bar is a big perk for me. It's a wonderful space to kick off the evening before dinner or finish the night.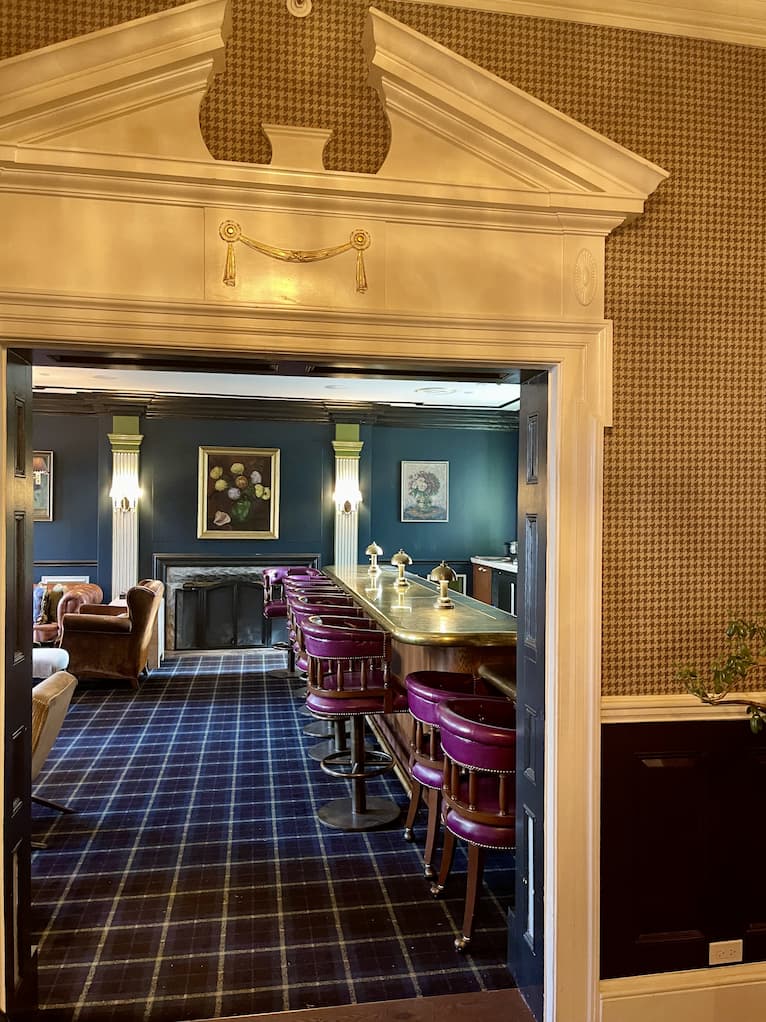 I was drooling over these purple bar stools, the carved back bar and bronze counter and lights. If you know me well, then you know how much I loved the plaid carpet.
Like the restaurant, the bar was not open while we were there, so another reason to head back soon.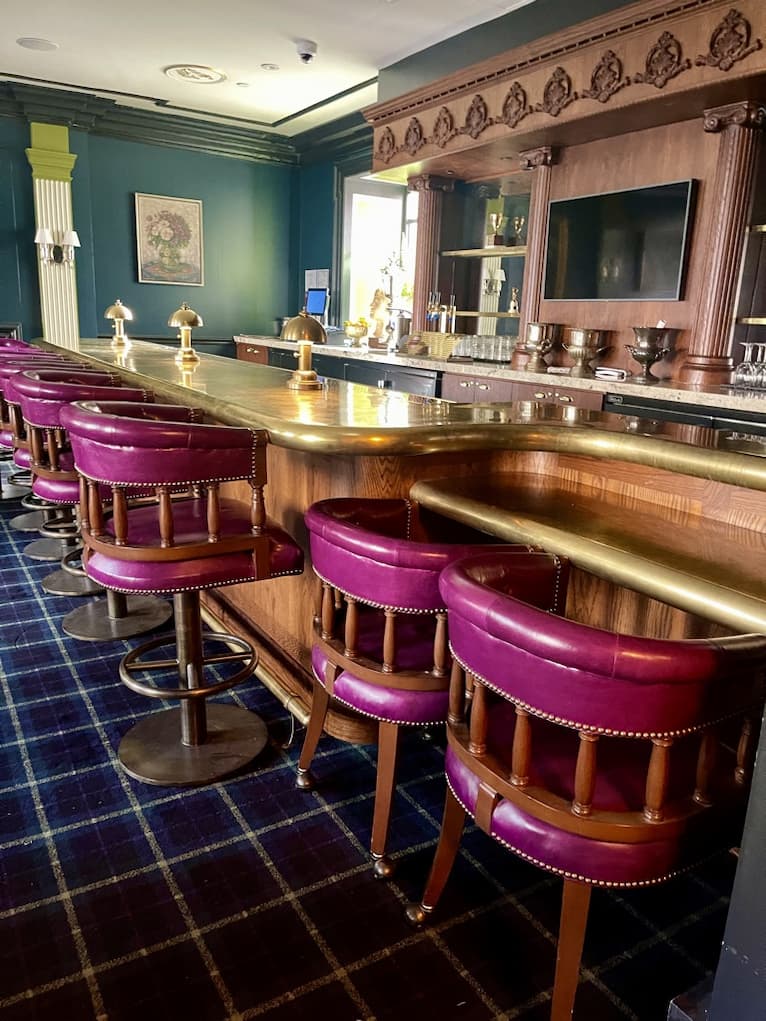 A fun reason to enjoy boutique hotel bars is because they often have creative cocktail menus. The Graduate- Evanston serves up cocktails based on favorite John Hughes movies, which were all shot in Chicago.
Do you have a favorite John Hughes movie? They are the backdrop of my preteen years!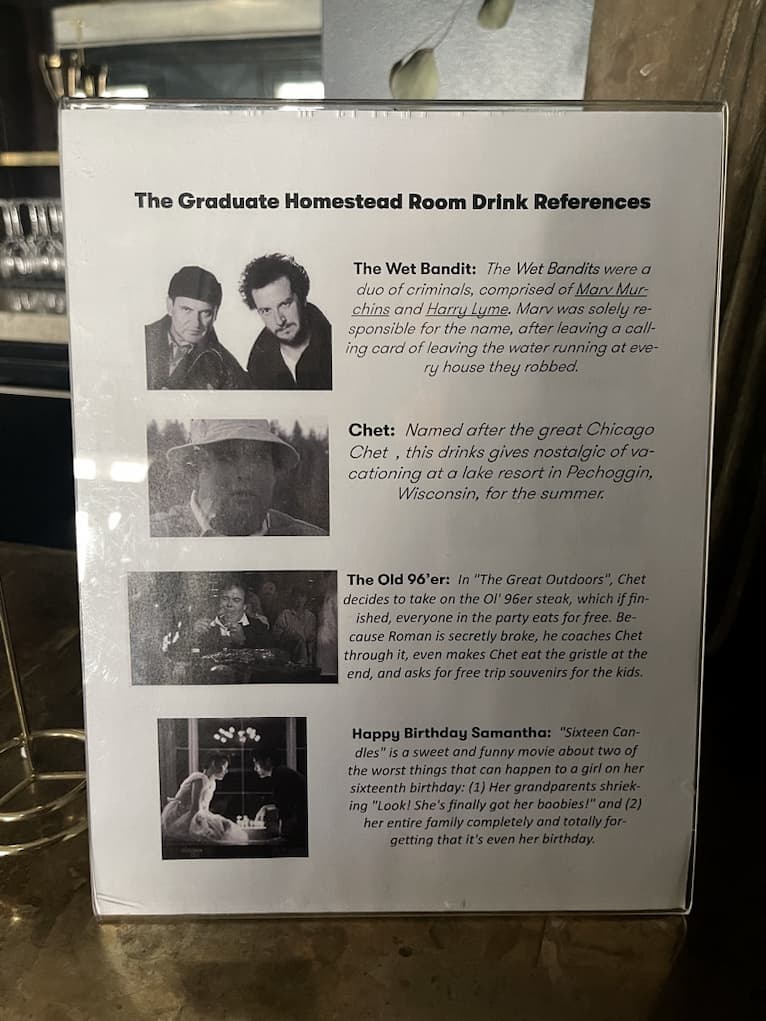 Two cozy corners anchor the bar room perfect to gather with friends or curl up to read.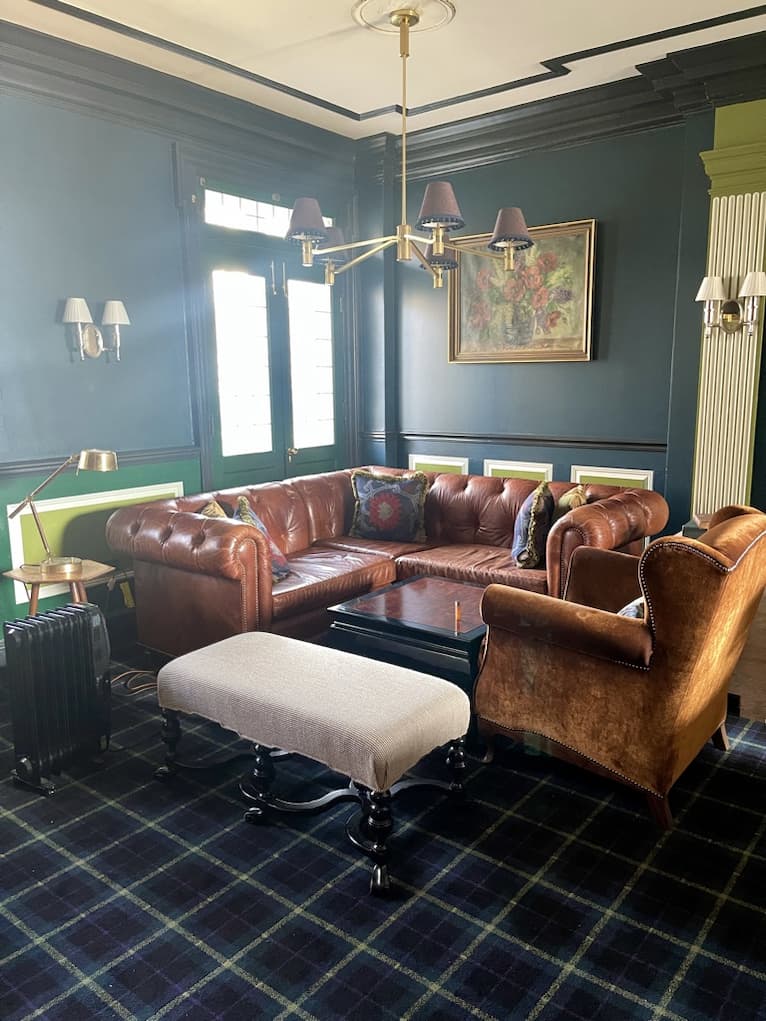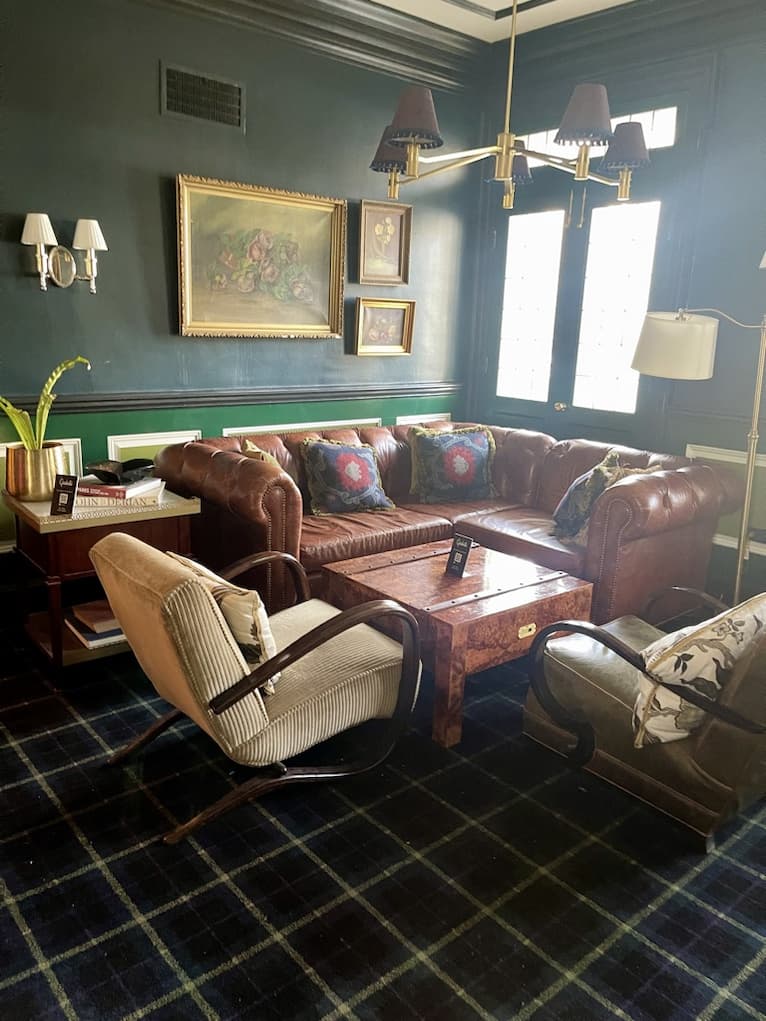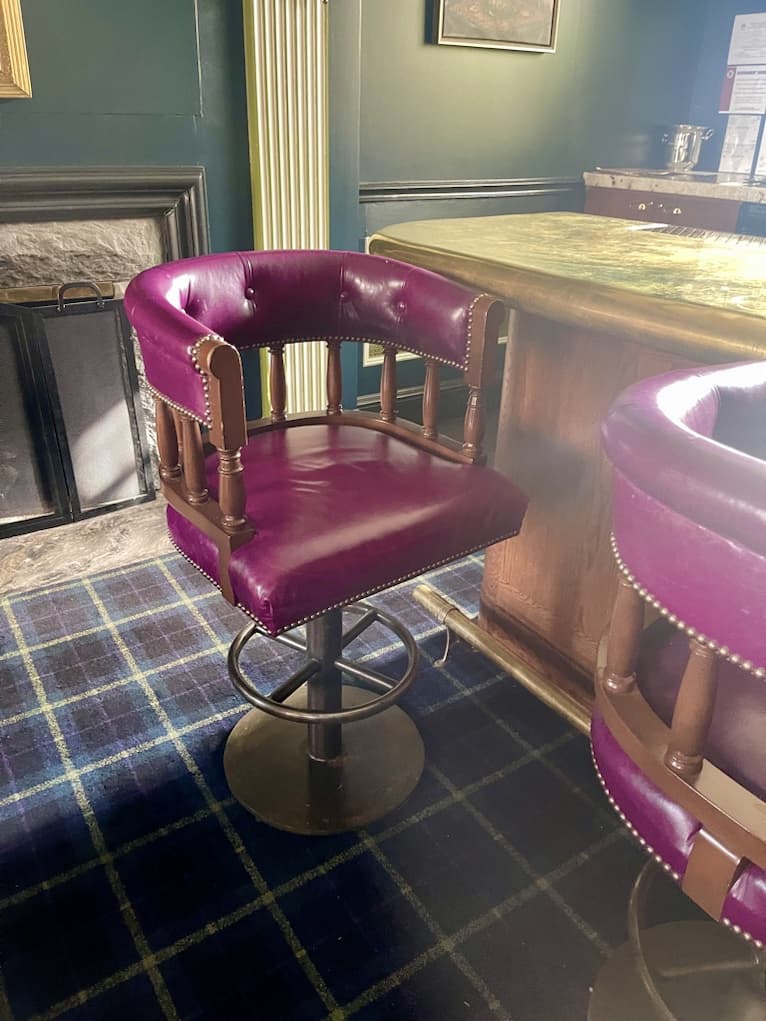 Start your tradition of staying in Graduate Hotels. When you are traveling see if there is one in the area. Choose your vacation to a new area based on a Graduate Hotel you want to stay in. Head to their website to see all the options. They are adding new hotels each year.
SEE THE OTHER POSTS IN MY BOUTIQUE HOTEL SERIES
OTHER HOTELS I'VE SHARED
FOLLOW ALONG
Instagram ~ Facebook ~ Pinterest ~ Twitter ~ YouTube ~ Tik Tok ~ Liketoknow.it