A Favorite THRIFTED FIND IN my Christmas DECORating is my growing vintage Holiday Thermos collection in OUR CABIN HOME.
(Affiliate links are used for your convenience. Read my full disclosure here.)
THRIFTING WITH THE GALS
Sharing thrifting adventures with you over on Instagram Stories throughout the week as I shop my local antique shops in Minocqua, Wisconsin and on my travels brings me a lot of joy. 
My Thrifting With The Gals friends also share from where they live across the country, in Vermont and Maine, North Carolina, Florida and Texas.
You can search our hashtag #thriftingwiththegals to follow the series.
I love passing on their storied adventures to you too. 
Monthly, the Thrifting Gals hosts come together for a blog hop to share how we are decorating with our treasures in our own homes.
There's some amazing upcycling and craft projects often too.
Thanks so much to Ann Dabbling & Decorating for getting this fun group started a few years ago. 
SUBSCRIBE HERE so you don't miss any inspiration!
MEET THE GALS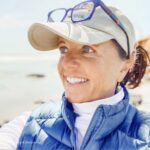 Ann @ Dabbling & Decorating | Pinterest | Instagram | Facebook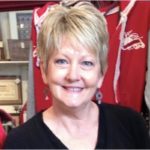 Rachel @ The Ponds Farmhouse | Pinterest | Instagram | Facebook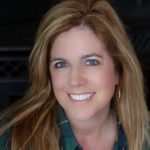 Kristin @ White Arrows Home | Pinterest | Instagram | Facebook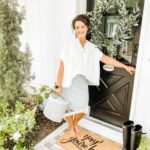 Robyn @ Robyn's French Nest | Pinterest | Instagram | Facebook
And Our Guest Host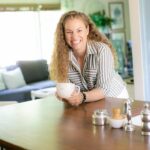 Kelly @ The Tattered Pew | Pinterest | Instagram | Facebook
If you are following along with the hop in order, you have come over from my friend Robyn's at Robyn's French Nest.
WELCOME TO CAMP PARADISE
After time at Robyn's Florida home you are now at our lakeside log cabin home in Wisconsin where I love decorating for Christmas with my thrifted finds.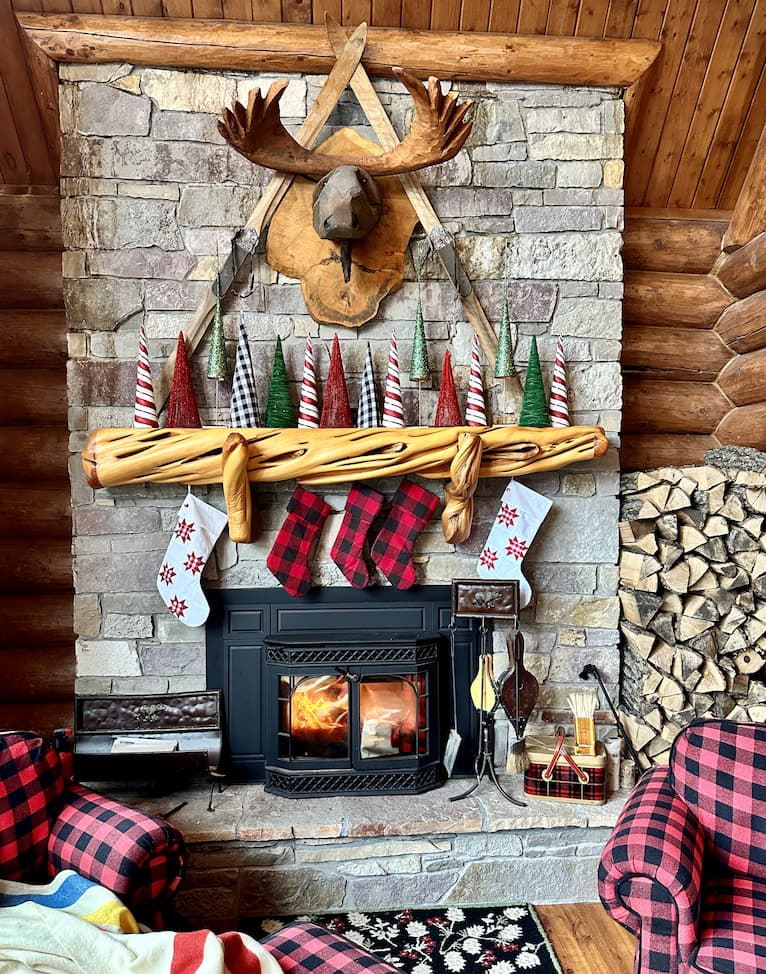 Decorating with Thermos
My thermos collection started about ten years ago when we moved to our cabin.
I began collecting all kinds of campy items full of nostalgia and thermos were one of the most fun to find.
There are so many different brands, styles, patterns to collect so I am constantly finding a new one to add.
I've written several posts to inspire you to start your own collections and how to style thermos into your decor and entertaining.
Holiday Thermos Decor
There are so many ways to use my thermos for Christmas.
I've used them on my mantel, in coffee bars, in the kitchen and in vignettes.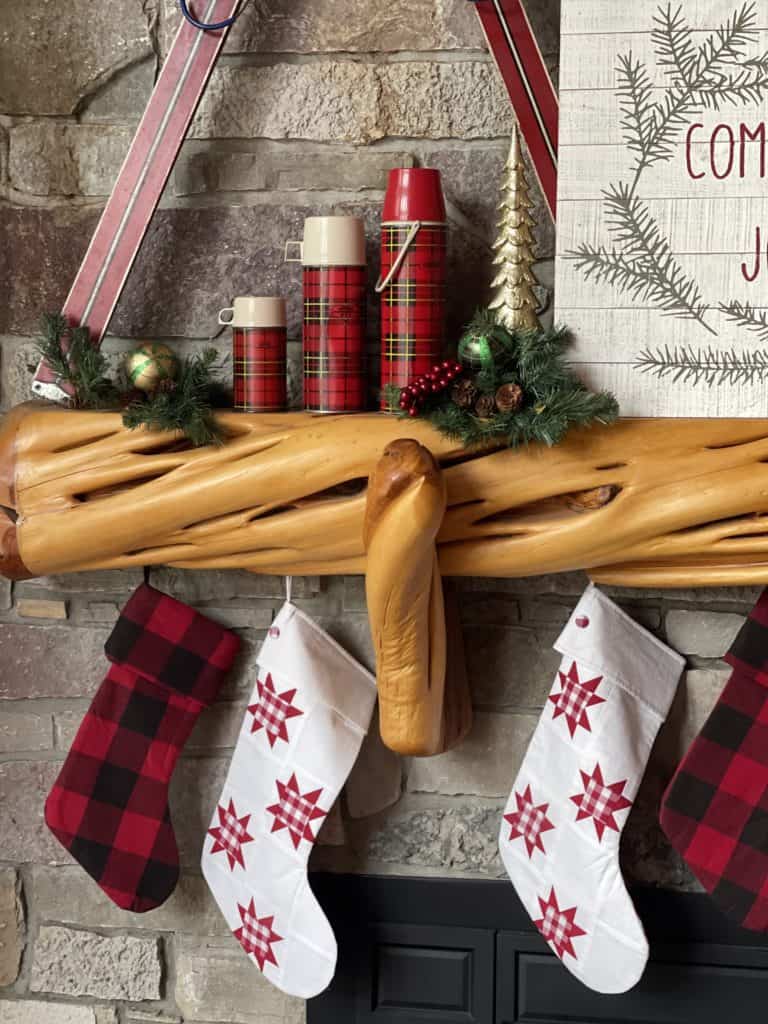 Stelly Holiday Thermos
At this time of year a few of my thermos get showcased, my Stelly Holiday.
WIth their Holiday named branding and green and white color, they are perfect for Christmas decorating.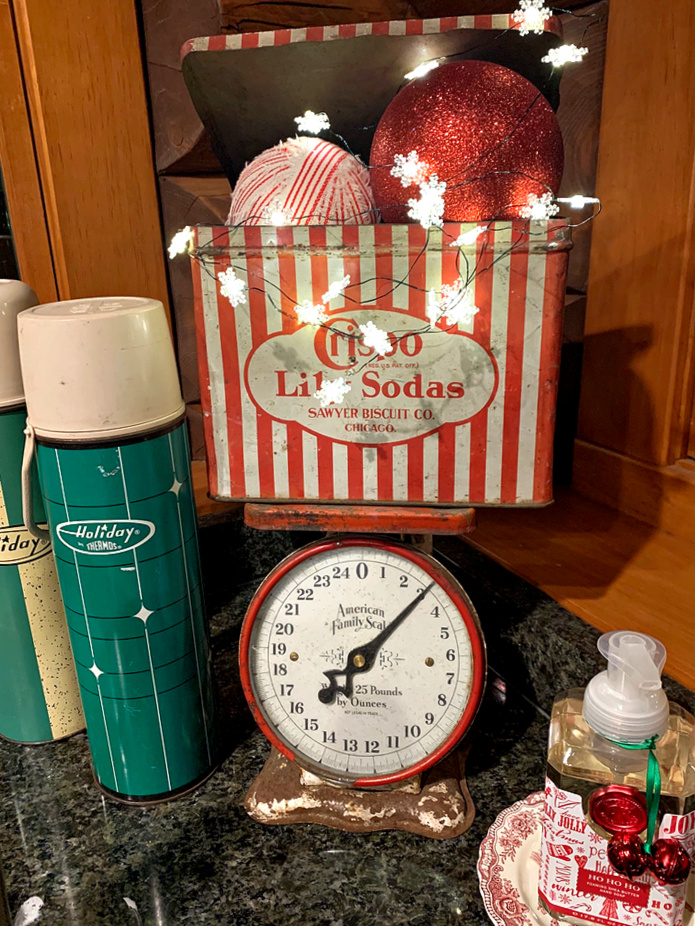 There are a few different sizes and patterns to keep your eyes out for.
They look great styled together.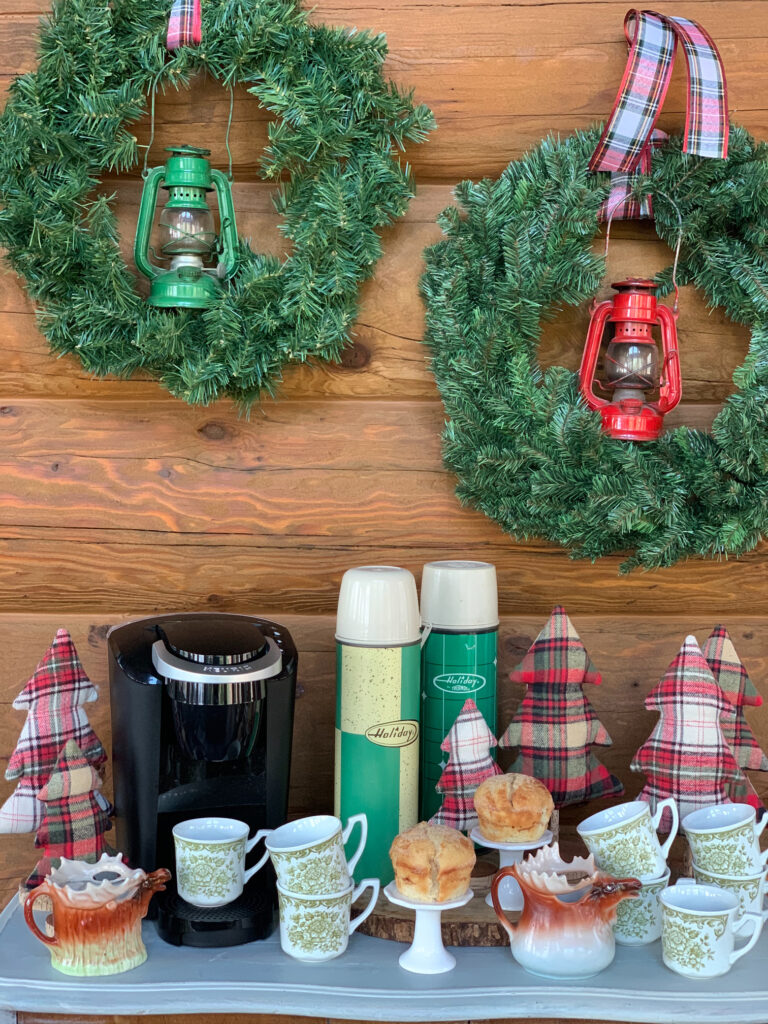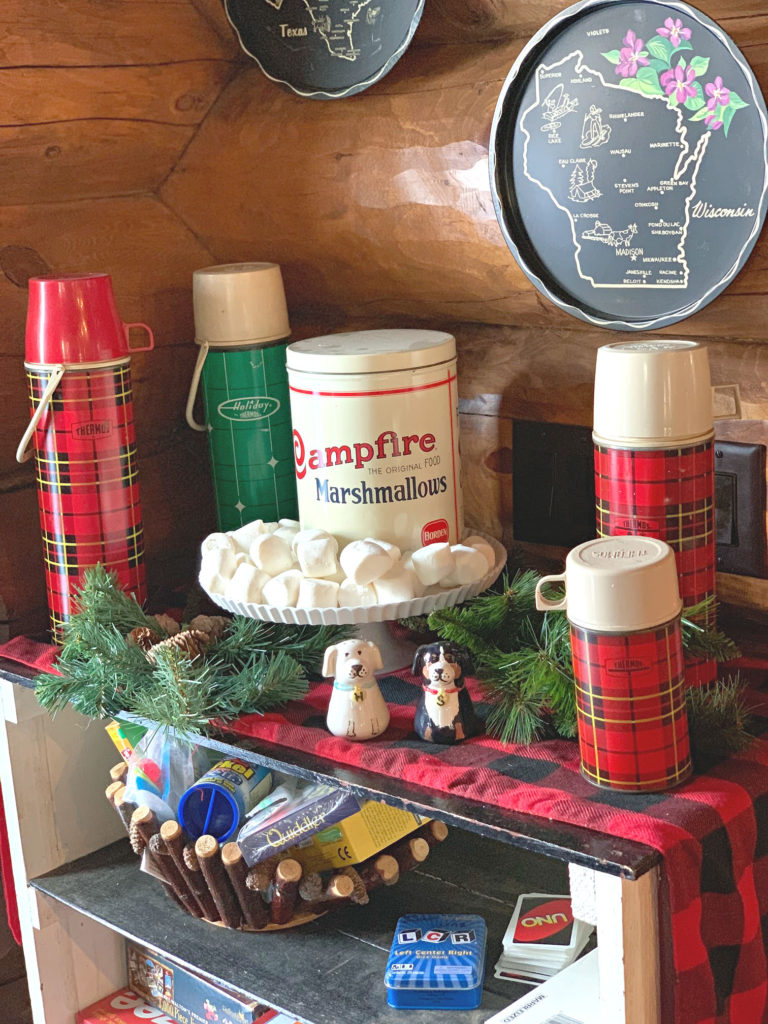 Do you have a thermos collection?
On Instagram I host a hashtag called #thermosthursday.
Come play along!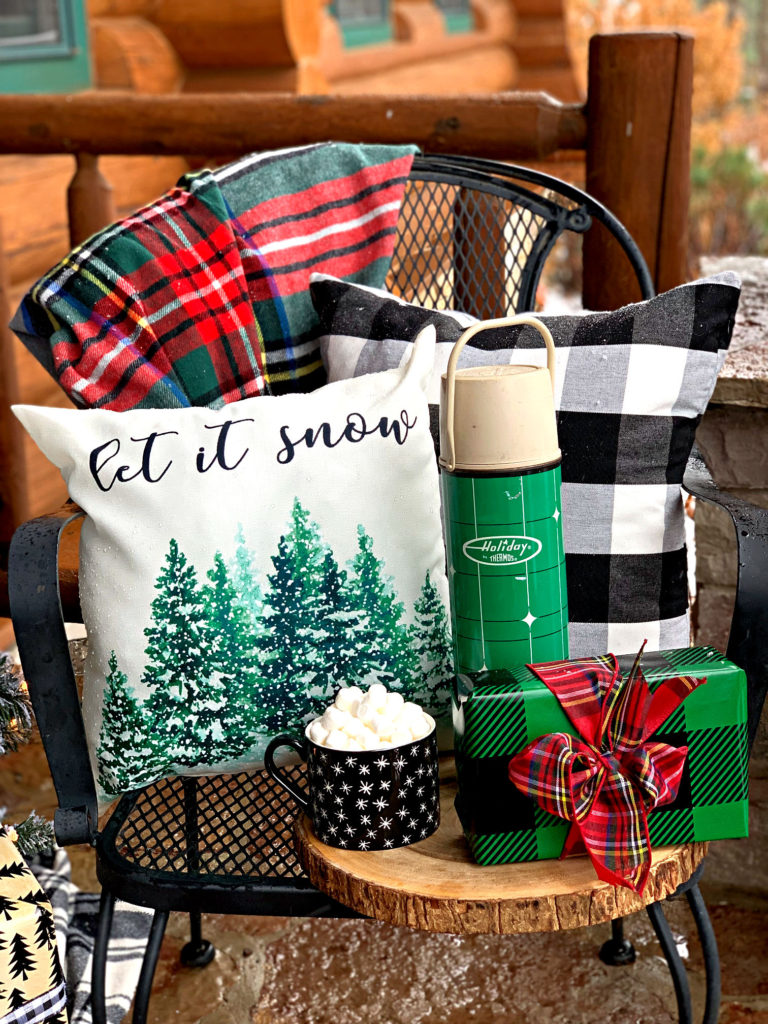 Did you know I own an antique shop?
It's worth the visit to Wisconsin to come see White Arrows Home the Shop or you can always shop online from anywhere. Our entire store is online.

We bring new treasures into The Shop every day. Here's a little of what we brought in just this week.
We have a huge thermos section and often there's a Holiday thermos for sale in it.
Next up you are headed over to my friend Rachel's blog, The Ponds Farmhouse. 
Her milk glass collection is so beautiful for Christmas.
Take the Tour

Dabbling & Decorating | Robyn's French Nest | White Arrows Home | The Ponds Farmhouse | The Tattered Pew
FOLLOW ALONG
Instagram ~ Facebook ~ Pinterest ~ Twitter ~ YouTube ~ Tik Tok ~ Liketoknow.it