Warm Up and Get Cozy
Cozy home decor, drinks and activities help us embrace all Winter has to offer no matter how long the season.
When you live where temperatures stay near or below freezing for five or more months of the year, hot drinks are essential.
(Affiliate links are used for your convenience. Read my full disclosure here.)
Cozy Home
Whether we are Apres Ski (downhill or cross country), coming in from ice skating or snowshoeing, snowmobiling or walking our dog Honey, fixing a warm drink is such a cozy way to end a wonderful time outdoors.
Lately I'm enjoy this Campfire Mocha drink from page 54 of the Winter Drinks book we sell in my shop. You can also find it HERE.
Cold brew coffee + maple syrup + cocoa powder + a giant marshmallow… you've got the perfect drink to warm up. You can also add in whiskey or leave it out.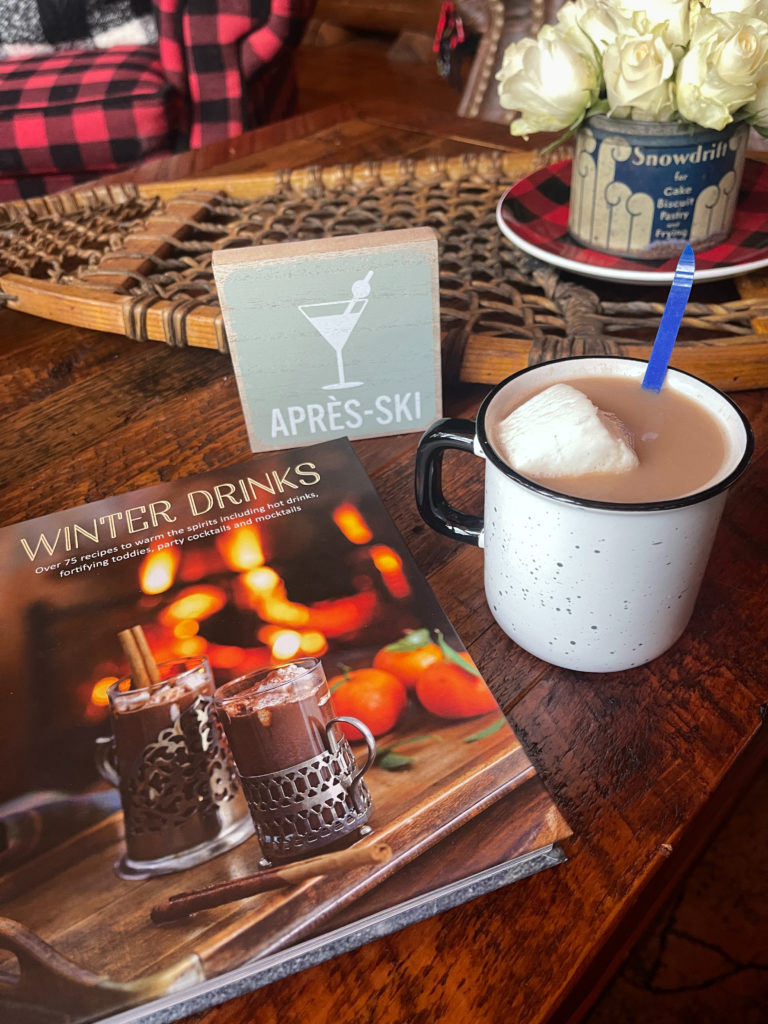 Antique and Vintage Finds
They are not only a special treat, but warm you up inside and out when you curl up under a favorite blanket by the fire and surround your self with a good book, family or friends.
Our cabin home in The Northwoods of Wisconsin is a mix of vintage and new pieces collected over time.


One of my hobbies is hunting for antique pieces to add to my collections and our home. Old pieces of sports equipment are one of my favorite things to come across.
I think many of my pieces, like my snowshoe collection are works of art.
This single snow shoe was a onsie I found and decided to grab even though there wasn't a pair. It has come into great use during the Winter as a serving tray.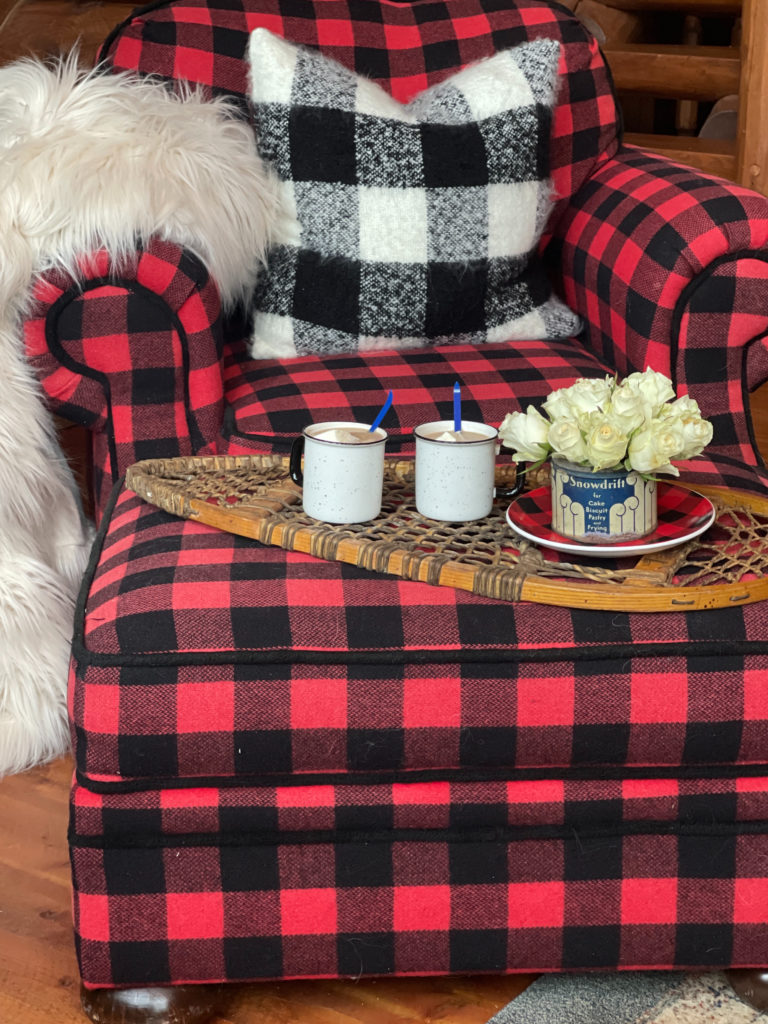 I shared this round up post with several more creative ways to decorate and use snowshoes in your home. READ MORE HERE.
My friend Ann of Dabbling and Decorating and fellow host of Thrifting With The Gals shared how she used the snowshoes she found in one of her adventures in THIS POST.
Each week in Instagram Stories, some friends and I share our adventures as we explore antique shops, hit the thrift shops, shop vintage markets and visit new communities around the country. We also share a monthly blog hop showcasing our finds in our homes.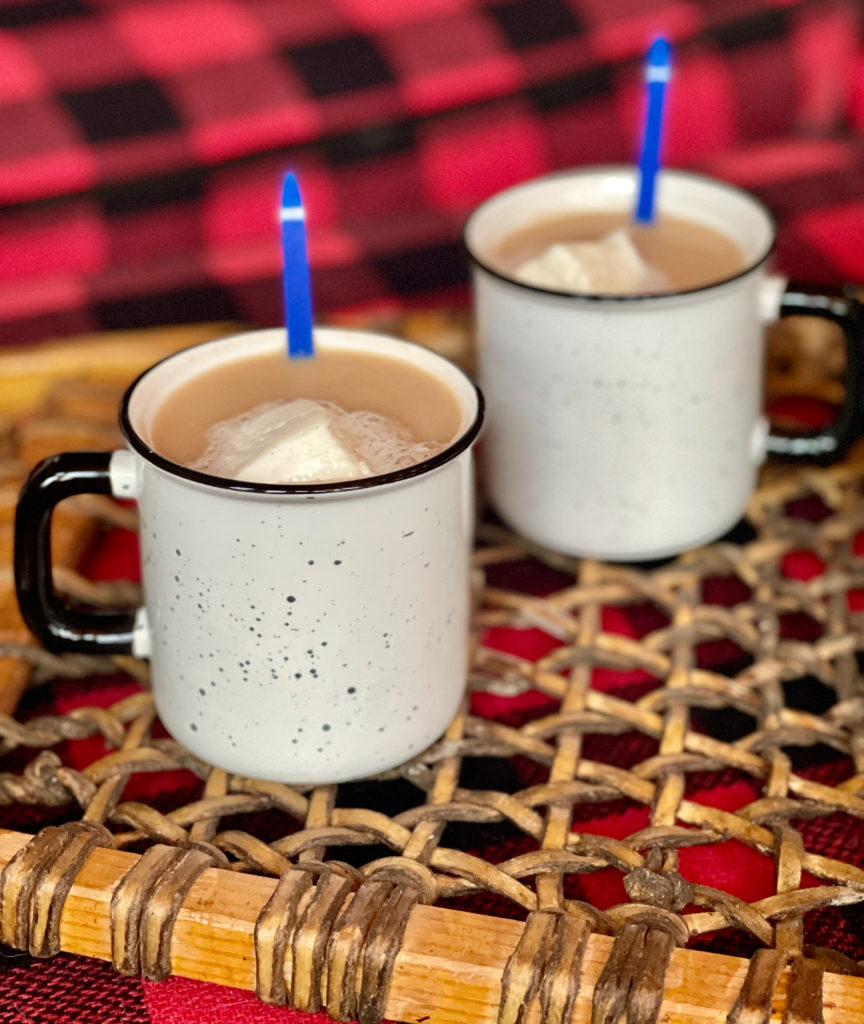 Favorite Products
Did you know I have a store where you can shop in person or online? We sell antique, vintage and new home decor, accessories, gifts and apparel. The things we carry are things that we personally love ourselves like Tapped Maple Syrup, Wandering Bear Organic Coffee and Northmallow Marshmallows.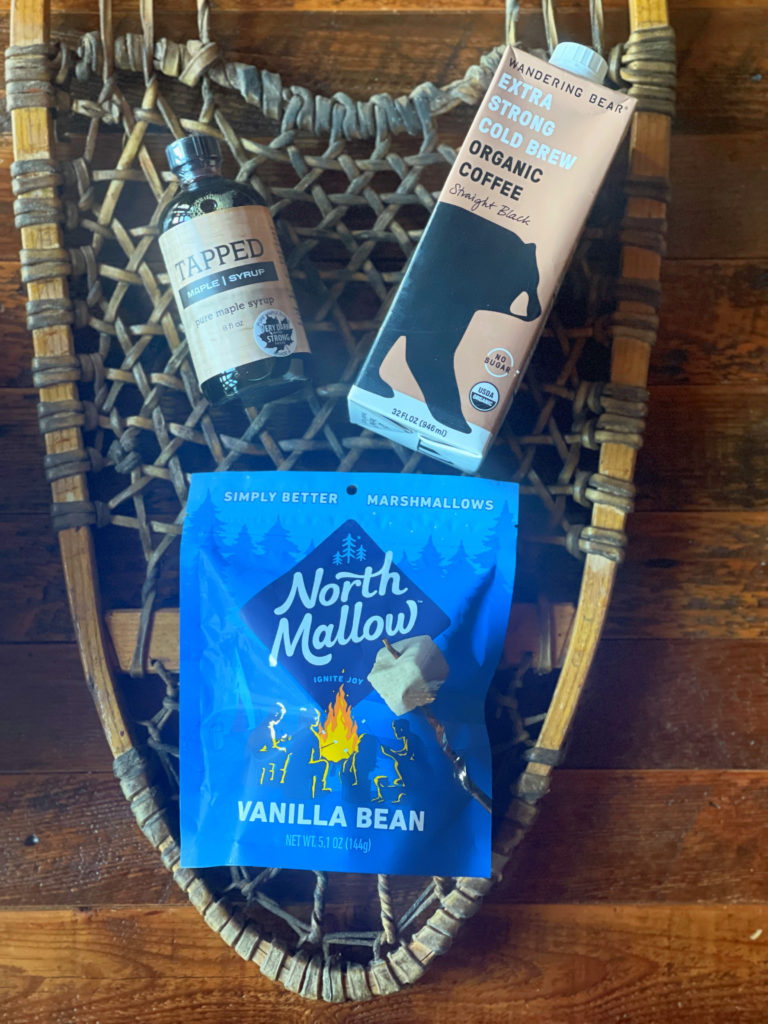 I'm a coffee girl and love maple syrup so this recipe is a perfect combination for me!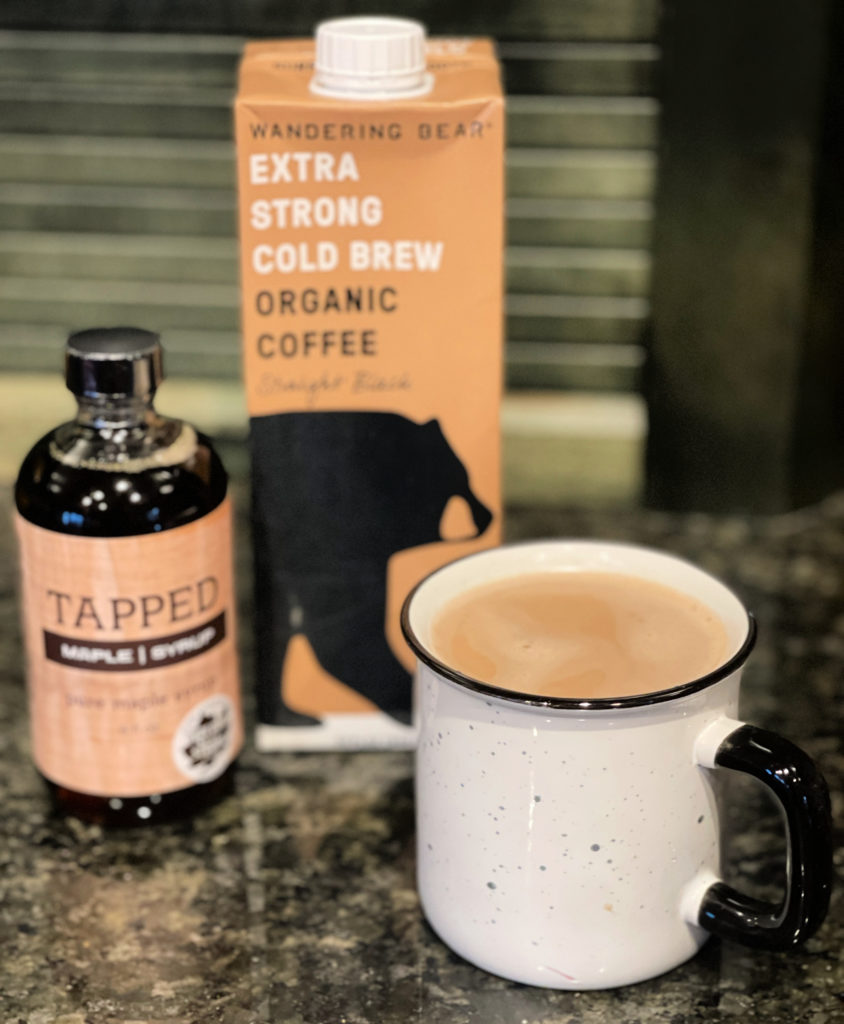 My shop is also full of fun books and cookbooks. We have several fun drink books like the Winter Drinks book where I found the inspiration for this delicious hot chocolate.



Appreciate Where You Live
I believe in doing something every day to appreciate where you live and there's lots to do around our neck of the woods. We have so much to take advantage of and it's important to not get lost in the to do lists of daily life without adding in some enjoyments big or small.
Sometimes it might be as small as taking a few minutes to actually sit down and enjoy the view out of my windows, or maybe to put my phone down and watch my surroundings more than my screens. It could be walking down our lane to get the mail and breath in the fresh air instead of just grabbing it as I drive in from work.
It could be enjoying a stop at a local coffee shop or spot unique to my town or meeting friends to walk a local trail. What are some of the ways you take time to appreciate and enjoy where you live?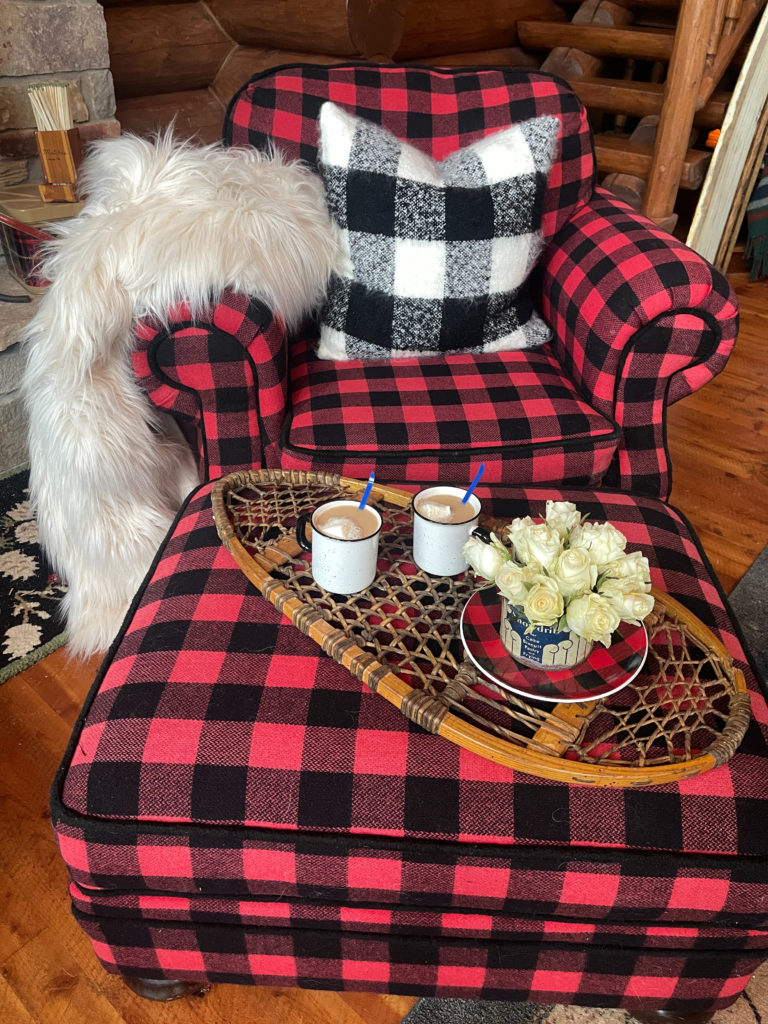 Here's some more fun ways we enjoy where we live in THIS POST.
Cooking, Baking, Hot Drink Making
Cooking, baking and hot drink making are another way to enjoy where you live, to enjoy your home. Do you have a favorite hot chocolate recipe? One your family enjoys or one your mom made when you were growing up?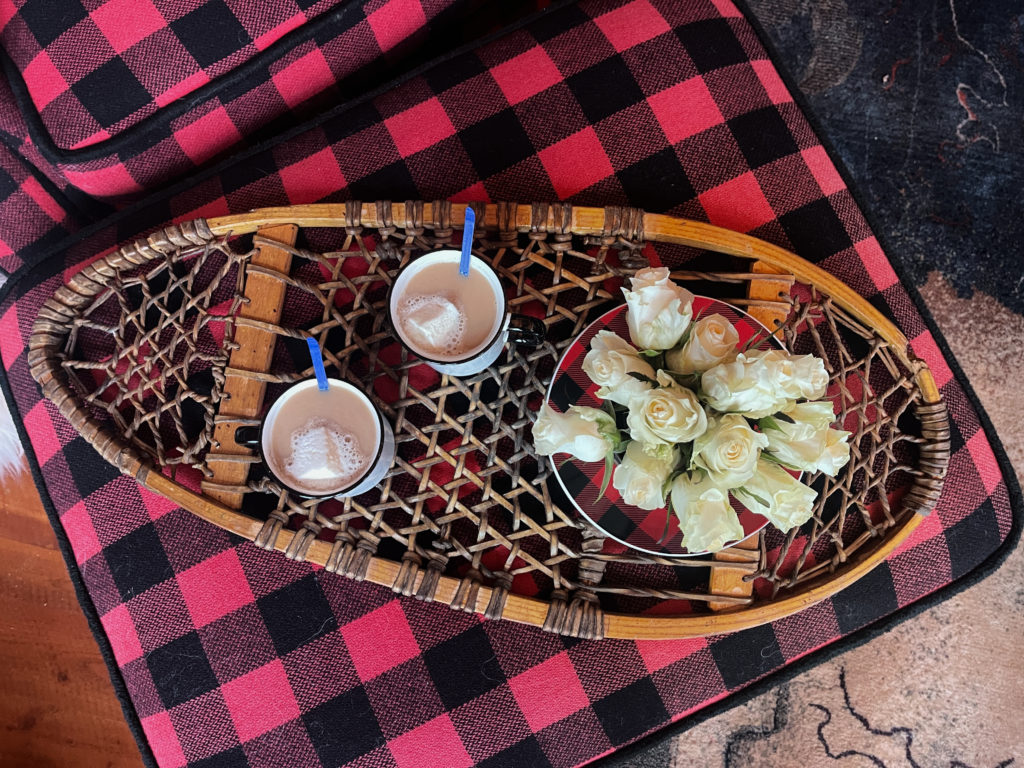 Another fun find were my ski swizzle sticks. I have them in several colors.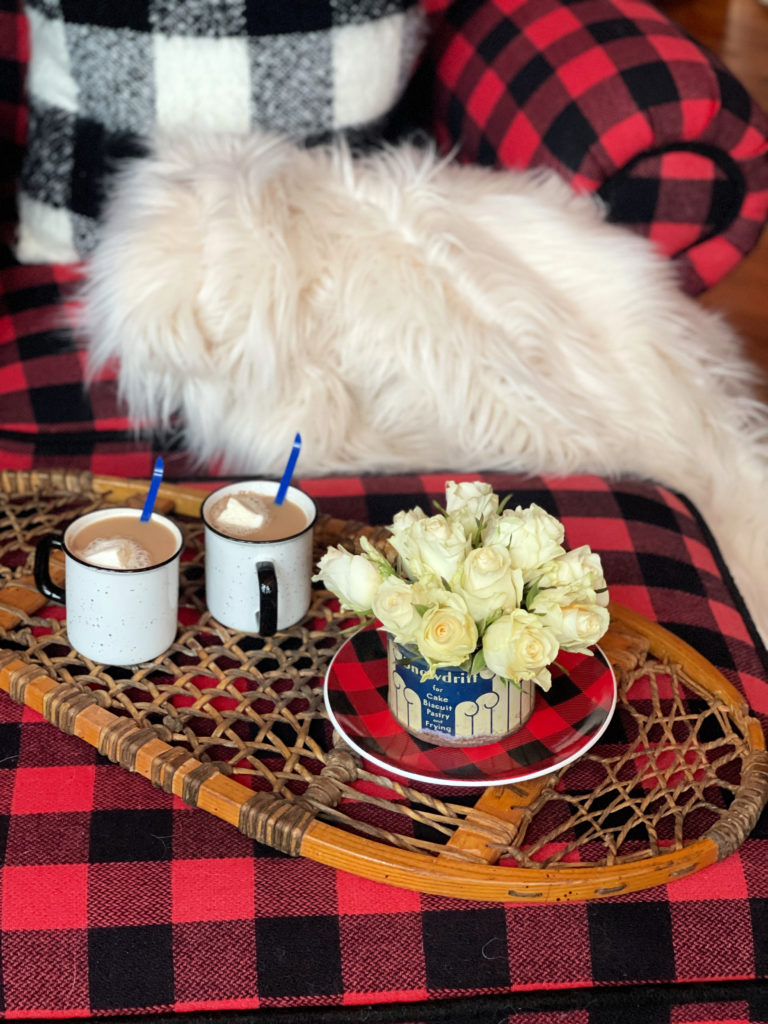 Then you can use them to help add to the theme of a gathering or to mark drinks so everyone knows whose is whose.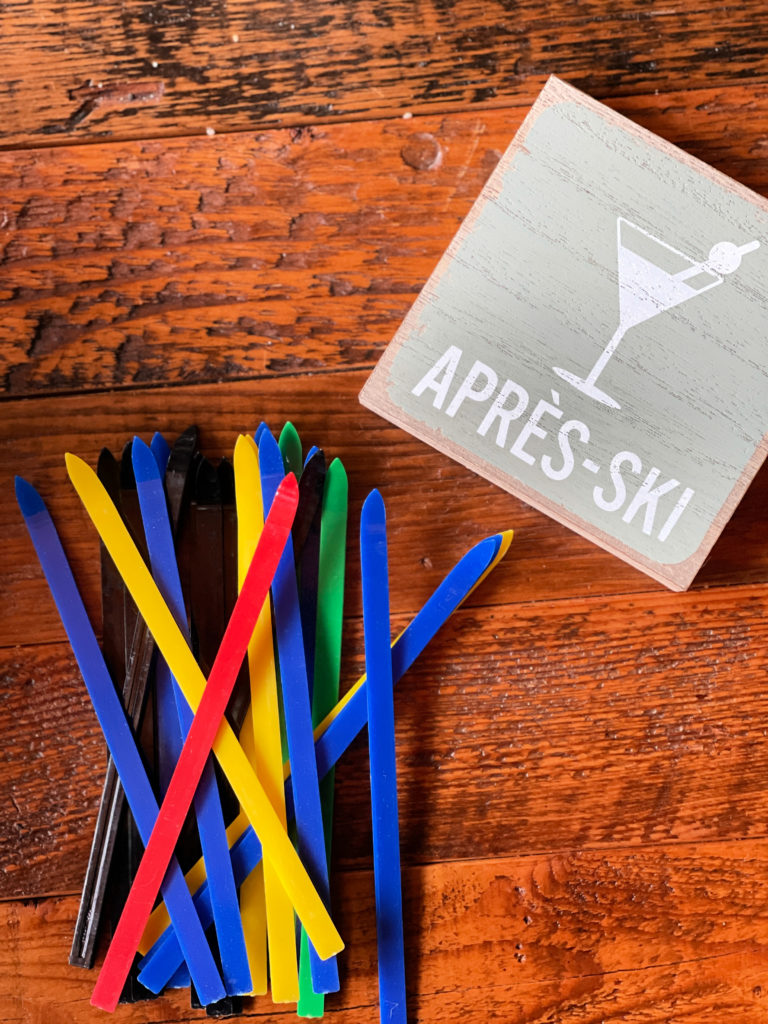 Flower Arranging
Along with cooking, baking and drink making… I love to do a little flower arranging.
Another fun vintage find was this little Snowdrift tin. When I saw it I thought it would be fun to use as part of my Winter Decor.
See more flower arranging inspiration in these posts: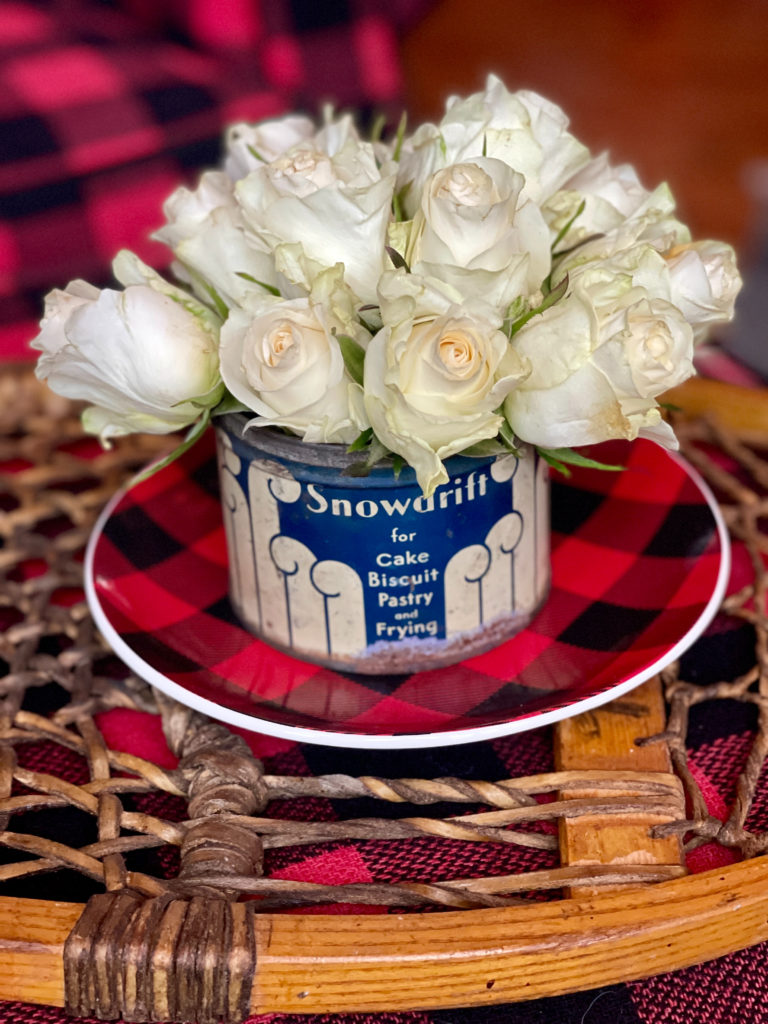 FOLLOW ALONG
Instagram ~ Facebook ~ Pinterest ~ Twitter ~ YouTube ~ Tik Tok ~ Liketoknow.it ~ Podcast