(Affiliate links are used for your convenience. Read my full disclosure here.)
I have a lot of vintage collections. I love sharing them with you here on the blog. One of my favorites is my vintage plaid camp blankets.
Why do I love collecting them, besides how pretty and plaid they are?
They are something I run into often.
They are usually affordable.
There are an abundance of patterns and colors.
They can be used in so many different ways in my decor, for practical and pretty purposes.
And if they have fringe on the edges all the better!!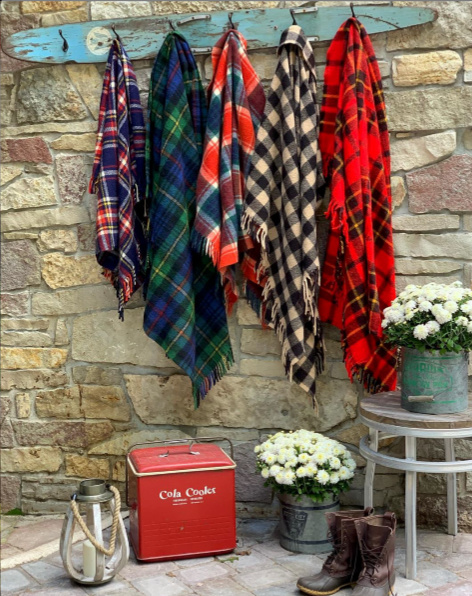 Our vintage water ski hooks that hold towels to grab for the boat and lake in the Summer transitions to holding warm, wool camp blankets in the Fall.
Decorating Inside and Outside with Camp Blankets
We like to spend time outdoors as often as possible, even as the temperatures start to dip down. Adding a blanket to backs of chairs gives an easy spot to grab some warmth when hanging out in the yard.
Often this time of year it's warm later in the morning through the afternoon. So if I'm sitting and reading in the sunshine and the late afternoon starts to cool off I can just cover up with the blanket on the back of my chair.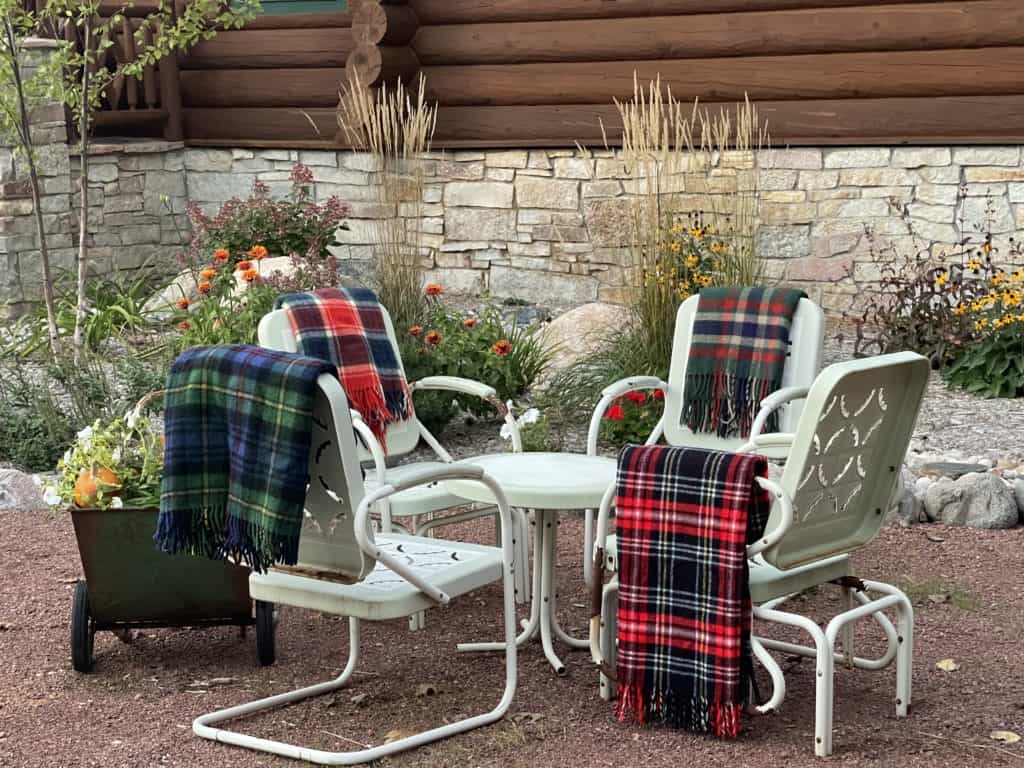 Having them ready to grab off my vintage ladder is also a pretty way to make the practical blankets double as decor.
The ladder of blankets also looks pretty moved into the house when the snow starts to fly the end of October.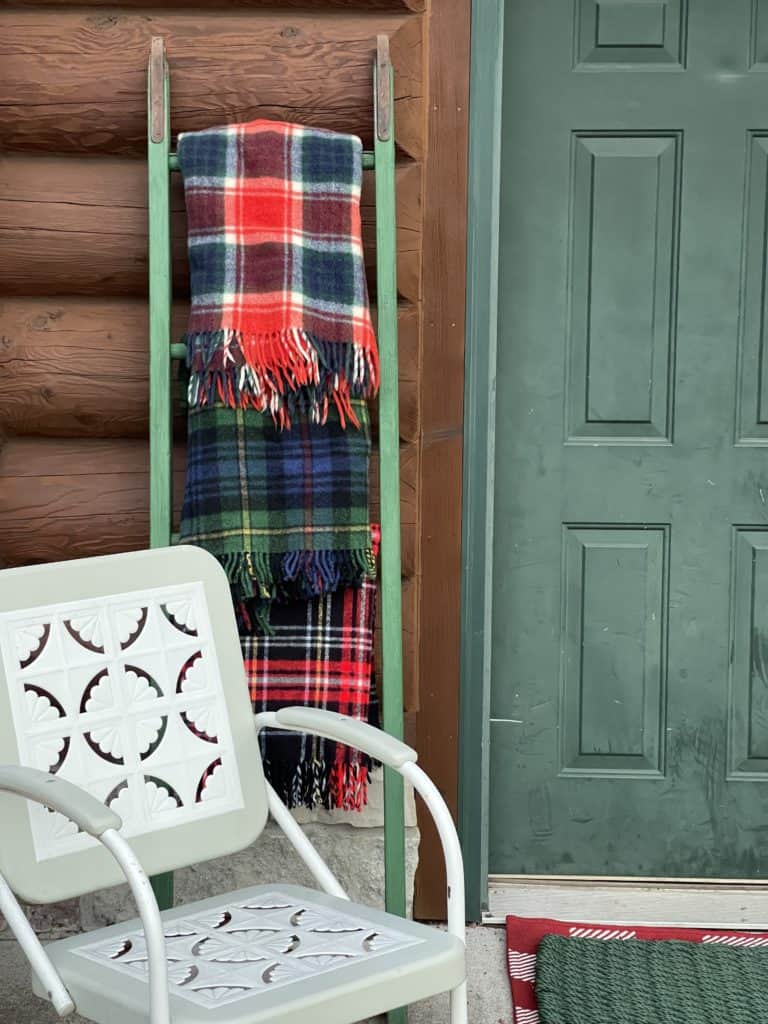 Just as I do outside, I add blankets onto the backs and arms of chairs indoors to cuddle up with.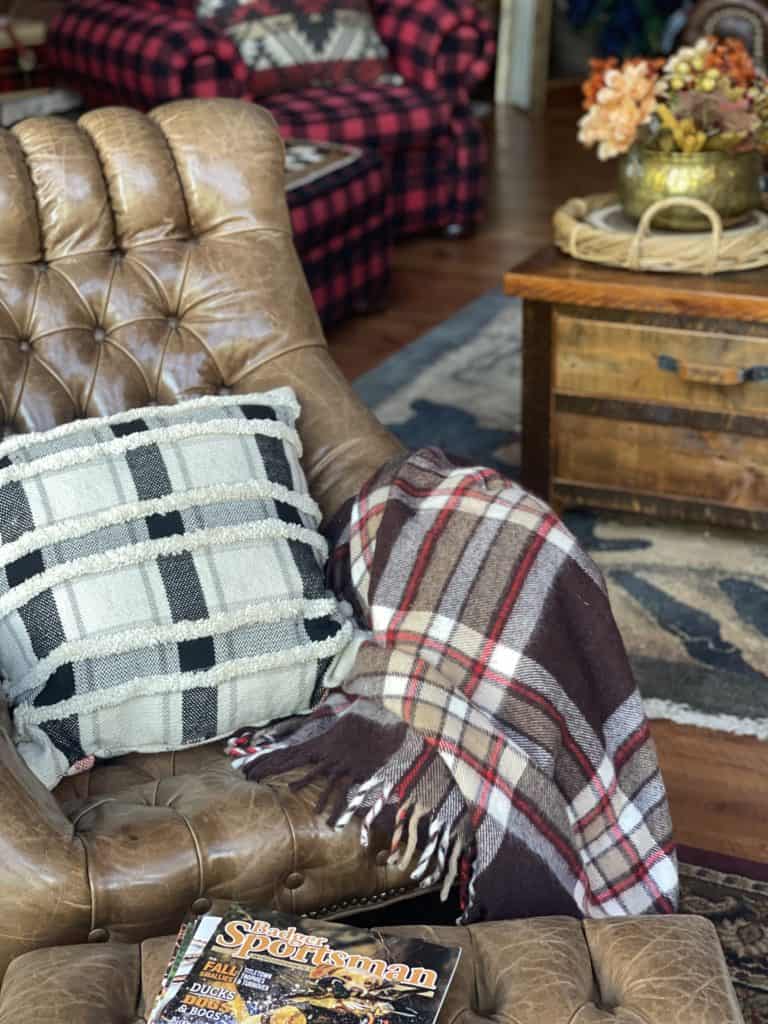 I have fun decorating my camper, especially for the seasons. My camper is a mobile office and hangout. When it's not at my shop or on our land, (I like to take it along when my husband is working in the fields) it is in it's home as part of our lakeside cabin property. It can double as guest sleeping quarters if needed as well.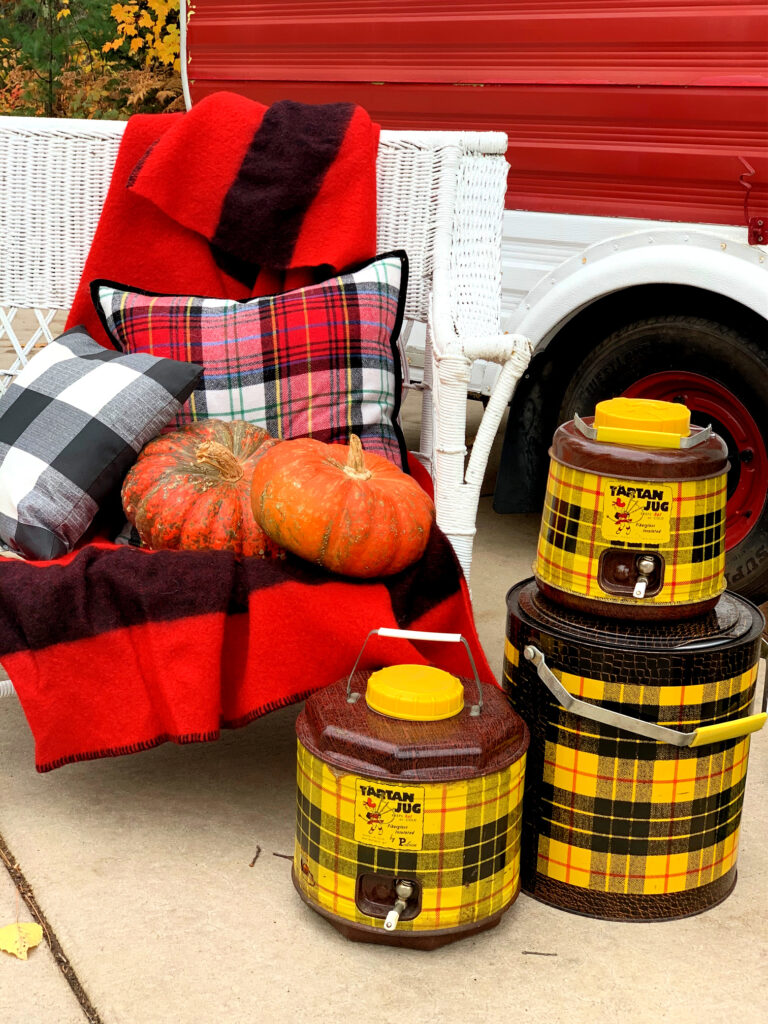 Blankets are also great to keep in the car to cover up with at Fall sporting events or to use to sit on at a picnic.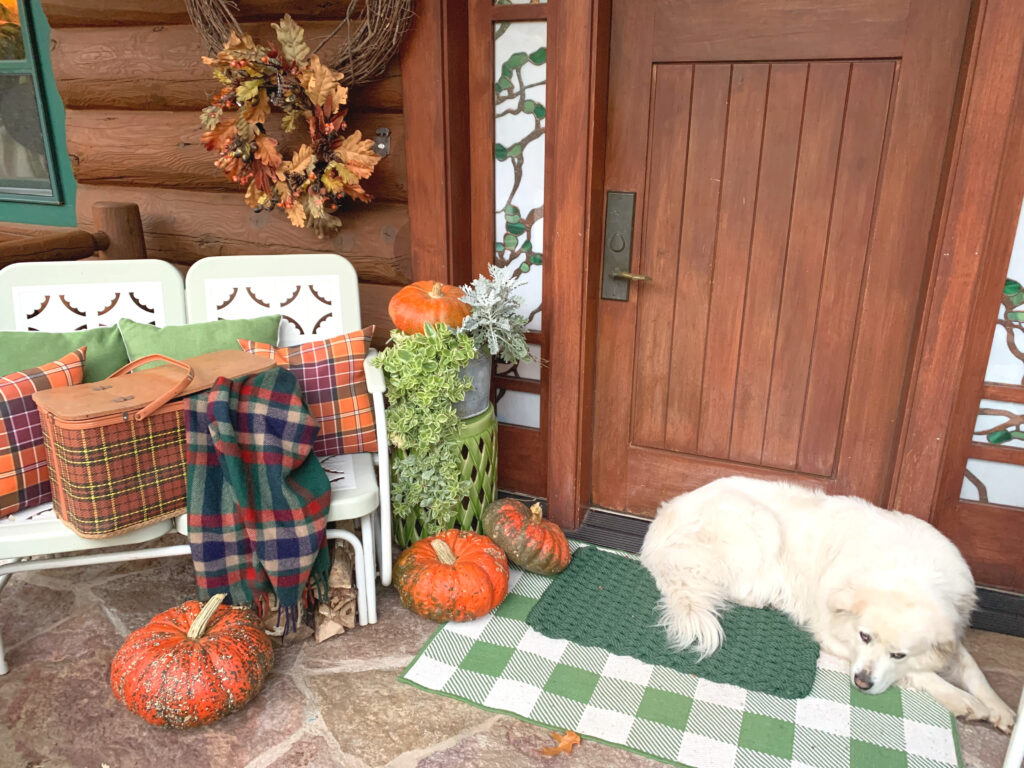 Keeping the blanket with the picnic basket is purposeful and pretty. Taking a picnic on a hike to see the colors is a fun way to spend days in the Fall.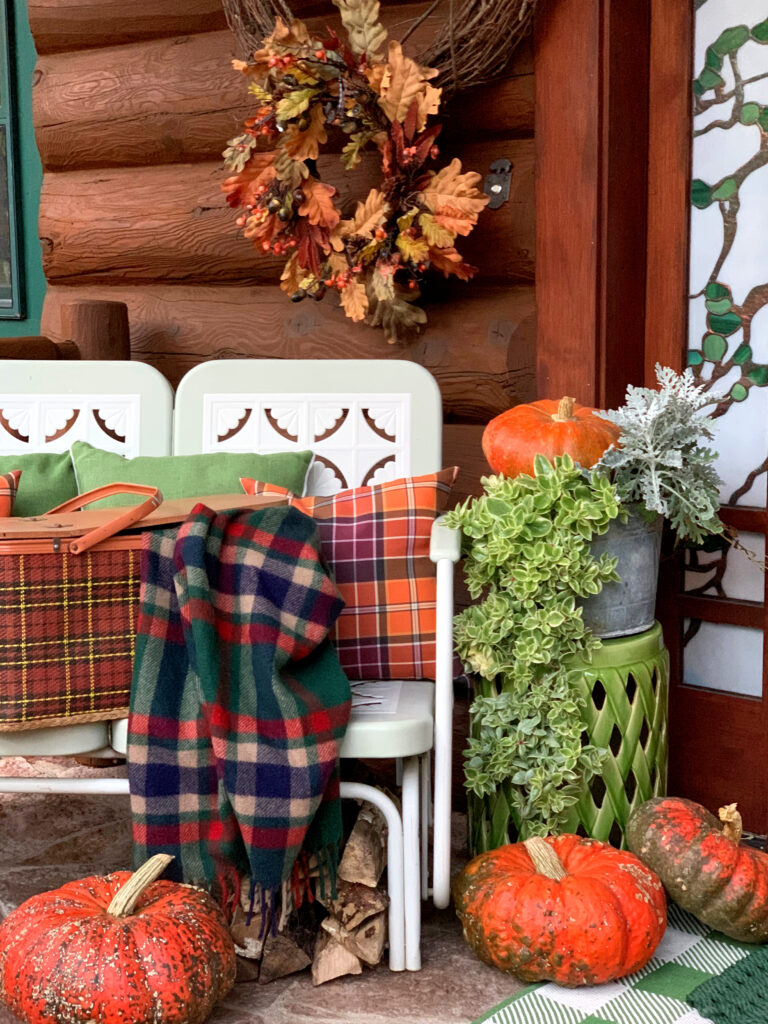 Two weeks ago Brian took me on a hike and picnic for our weekly date night. It was so beautiful and fun. A camp blanket made a perfect table cloth for the table.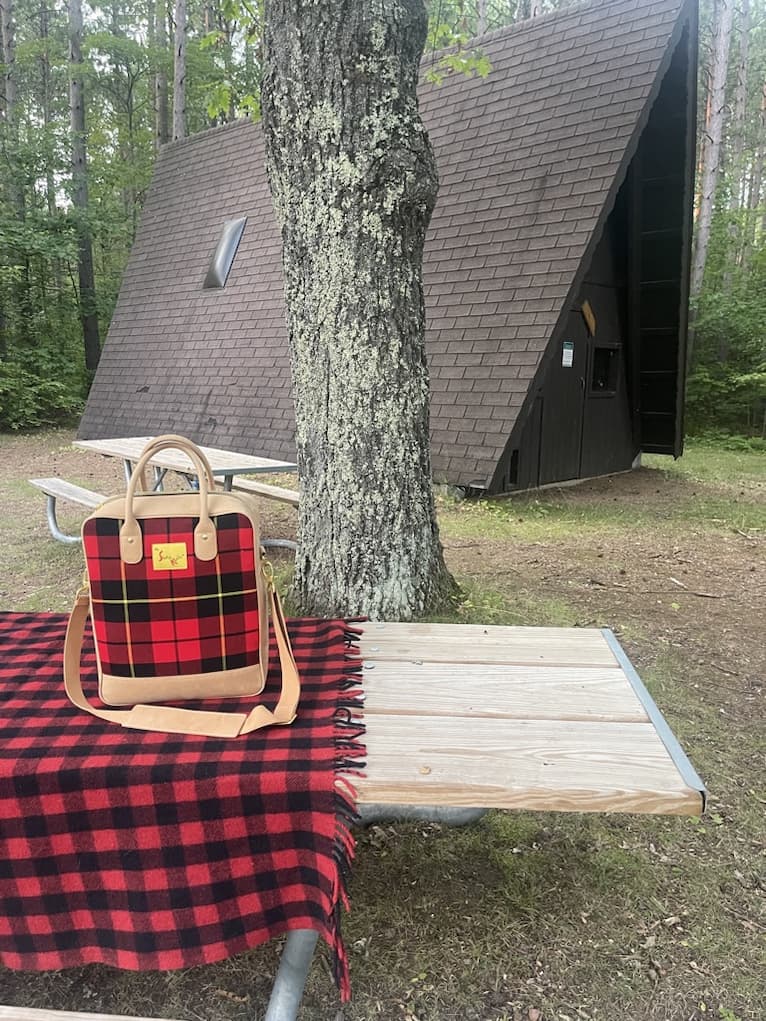 I have blankets in so many color schemes. It makes them perfect to grab out to match the season and decor.
Quick and easy changes throughout the year happen just by switching out throw pillows and blankets.
The blankets are investment pieces because they will be enjoyed for a lifetime and passed down for generations. When I buy them I know they come with memories attached of nostalgic moments from the past. Now I can carry on the memory making with them.
It's fun to think about the stories that must be behind antique and vintage finds!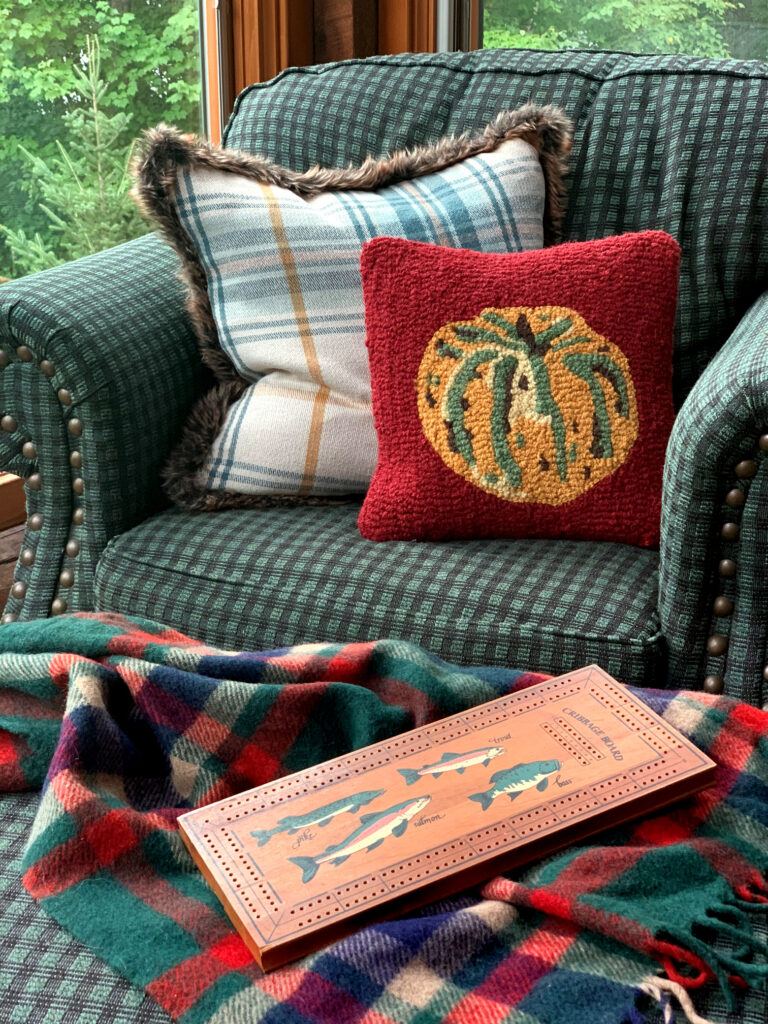 A picnic and some reading down by the lake is so special. I try to make sure I carve out margins in my life. I'm working at not letting my to do list control me, but to have time for slower moments, quiet and time in nature.
I think it's important to do at least one thing a day to appreciate where you live, even if that is simply taking the dogs for a walk. Those margins include getting off my screens. We like to talk about kids and screen time, but it needs to happen for us too.
I'm working at
putting my phone down for at least an hour when I get home
keeping my phone out of my bedroom
no phone screen time on Sundays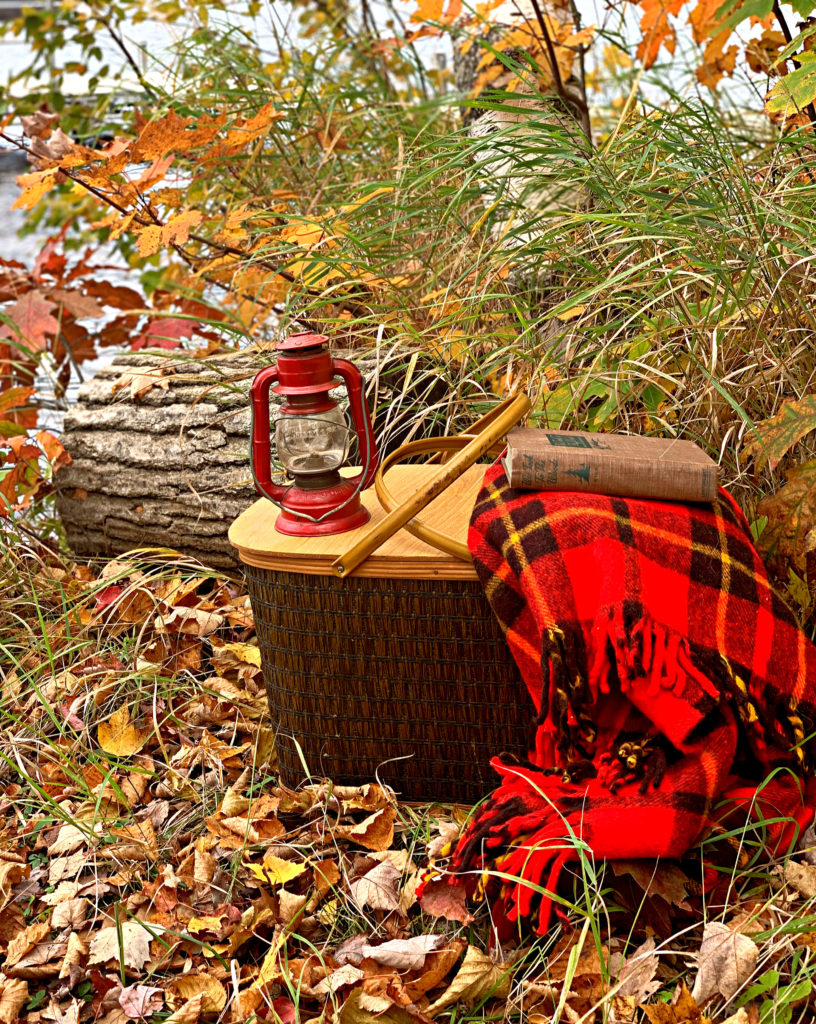 I'm participating in a virtual bible study around the book Get Your Life Back: Everyday Practices For a World Gone Mad by John Eldridge through Proverbs 31 Ministries. I highly recommend the book and following along with Proverbs31 for resources, encouragement and future studies.
I love sharing what I'm reading with you in a monthly blog post and through my social media shares. You can see my recent reading post HERE. It also gives encouragement for how to find time to read.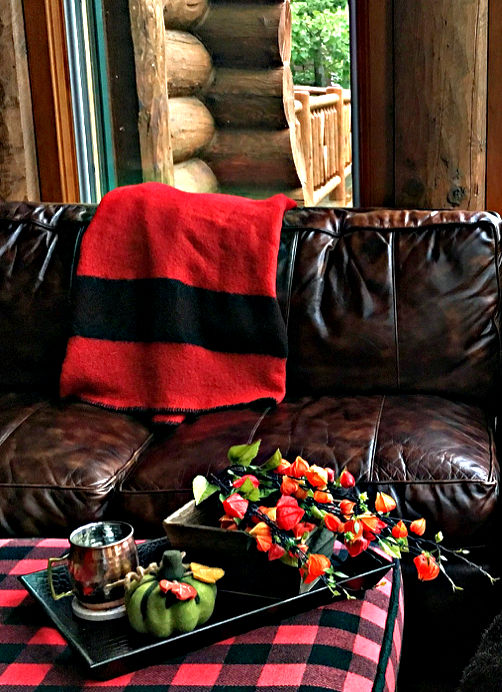 Baskets are another thing I love to collect and this Hawkeye basket works perfectly for a walk down by the water for an evening glass of wine and conversation.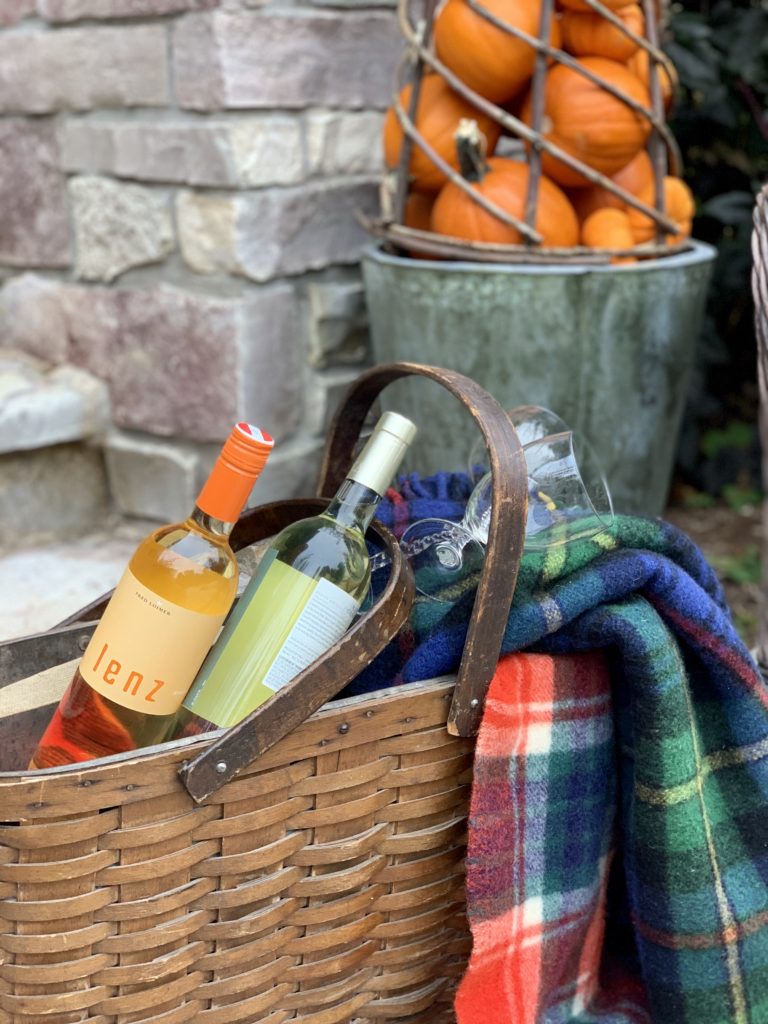 Mixing vintage and new is my decorating style and pulling in old camp blankets adds to the interest. Your home should tell a story and vintage finds add beautiful layers to that story!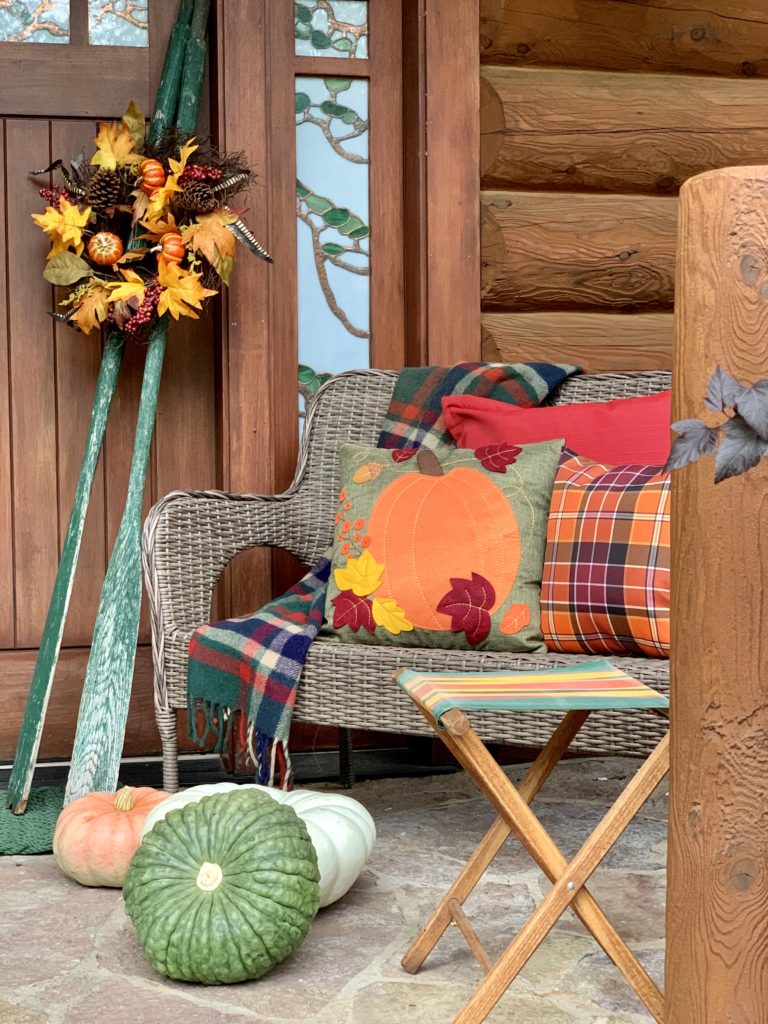 Camp blankets make beautiful table cloths too. They are easy to grab and through over a table adding to the ambiance. See more of this Fall Gathering in THIS POST.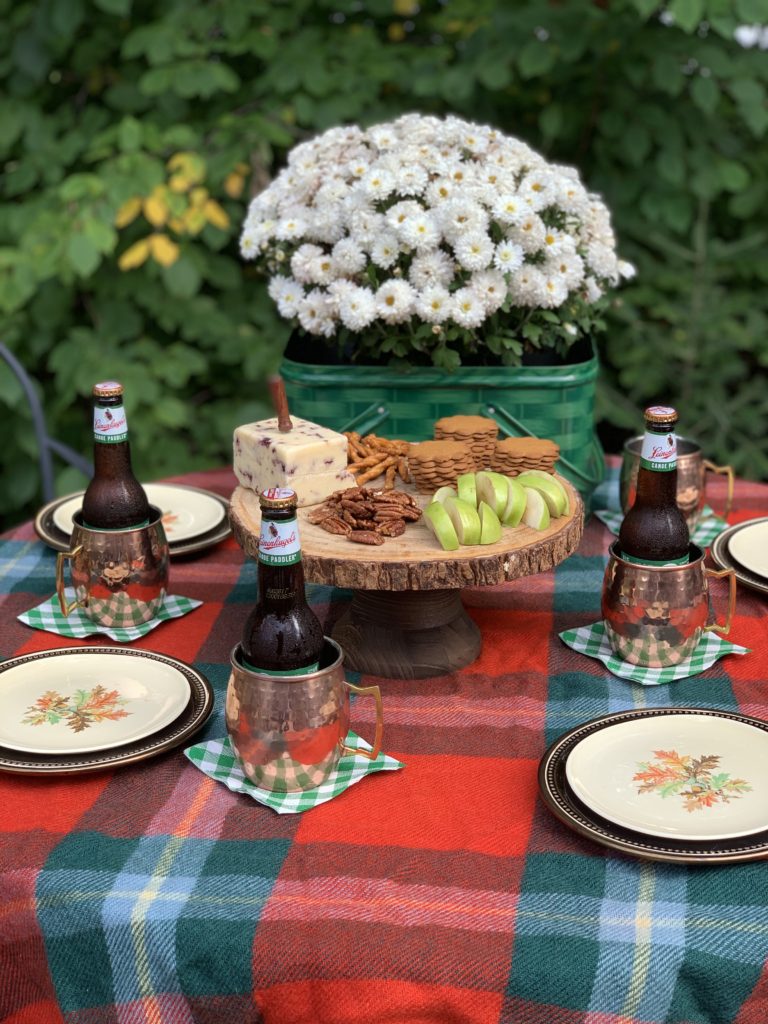 The blankets look so cute folded and stacked up on top of each other. They are perfect to take along to the pumpkin patch and apple orchard. You may loving having it along if you take a hayride.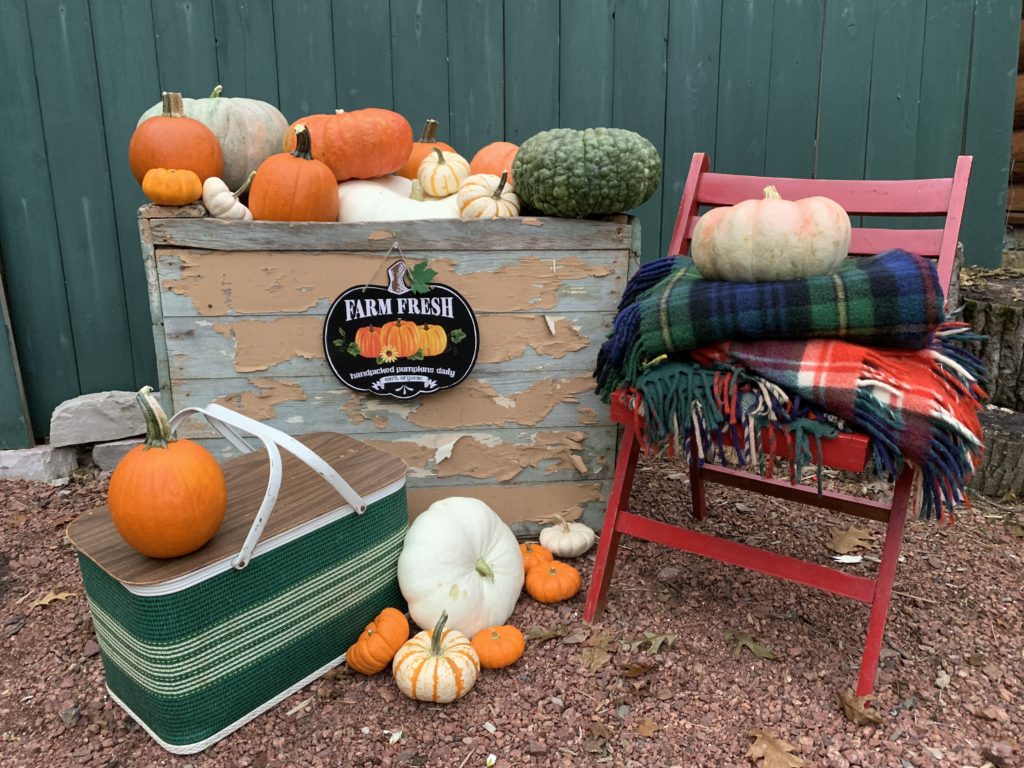 Do you leave the blankets outside?
I get asked this question often. I don't leave them outside. Even if I know it's not going to rain, I don't want them covered in morning dew.
Styling the blankets into my outdoor decor, like on the bench outside the guest house, is a beautiful way to give curb appeal and a welcoming view not only when guests visit, but for my family as well.
So I can put the blankets out on a beautiful Fall day and then bring them inside in the evenings.
Adding mums into minnow buckets is a quick way to give an upgrade to store bought potted plants. You can see other ways I use minnow buckets IN THIS POST.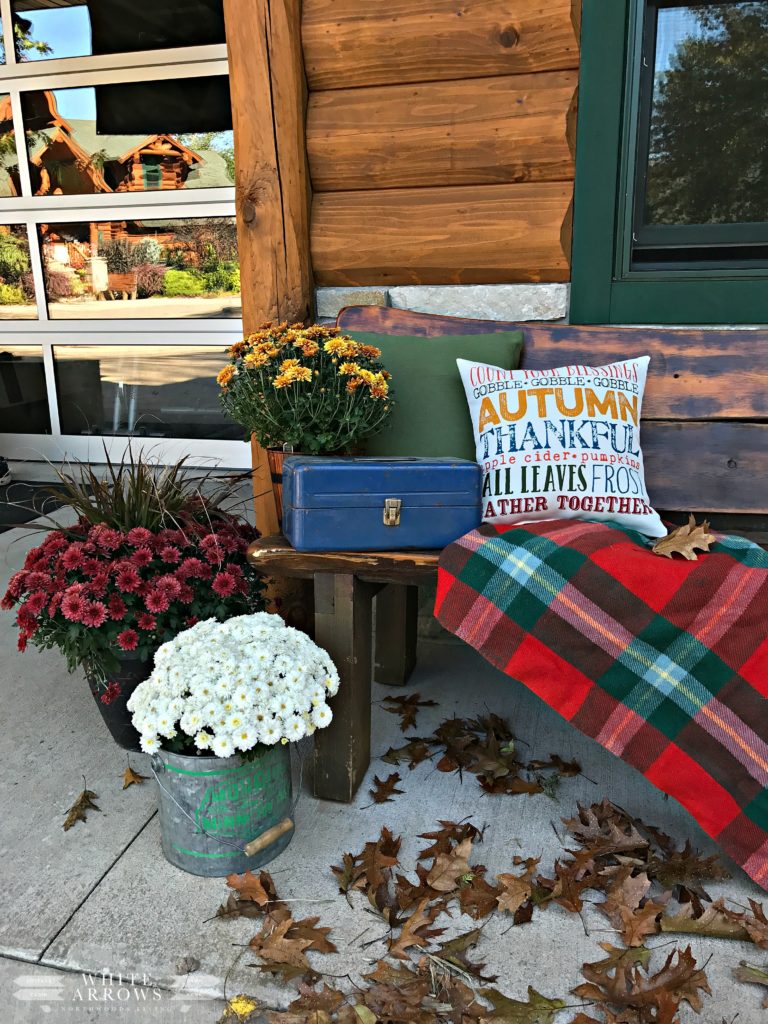 My collection of blankets gives me a great selection to choose from when I want to tie in certain colors like pulling out the pops of yellow in this blanket to go along with the yellow mums.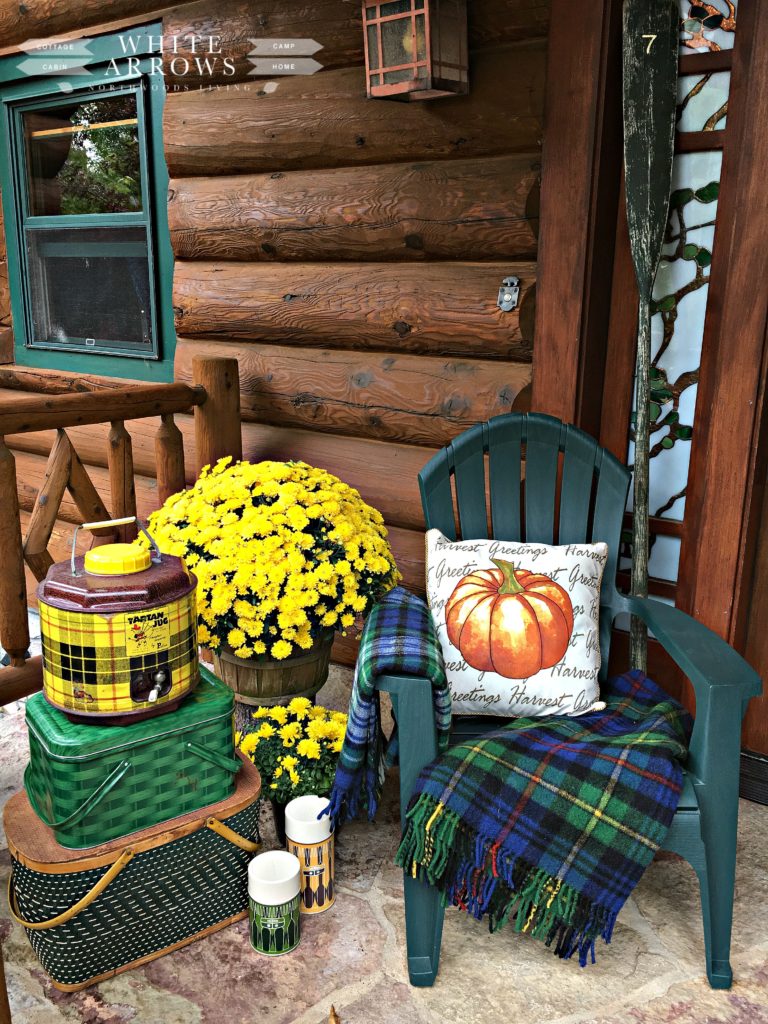 Out on the back patio is a great spot to keep blankets available. On a crisp Fall day when the kids are playing in the backyard, a cider bar perfect for the kids to enjoy and ways to take the cider up a notch for the grownups sits ready to entertain.
Blankets are easy to grab if it gets cool while we sit and watch or move over by the campfire.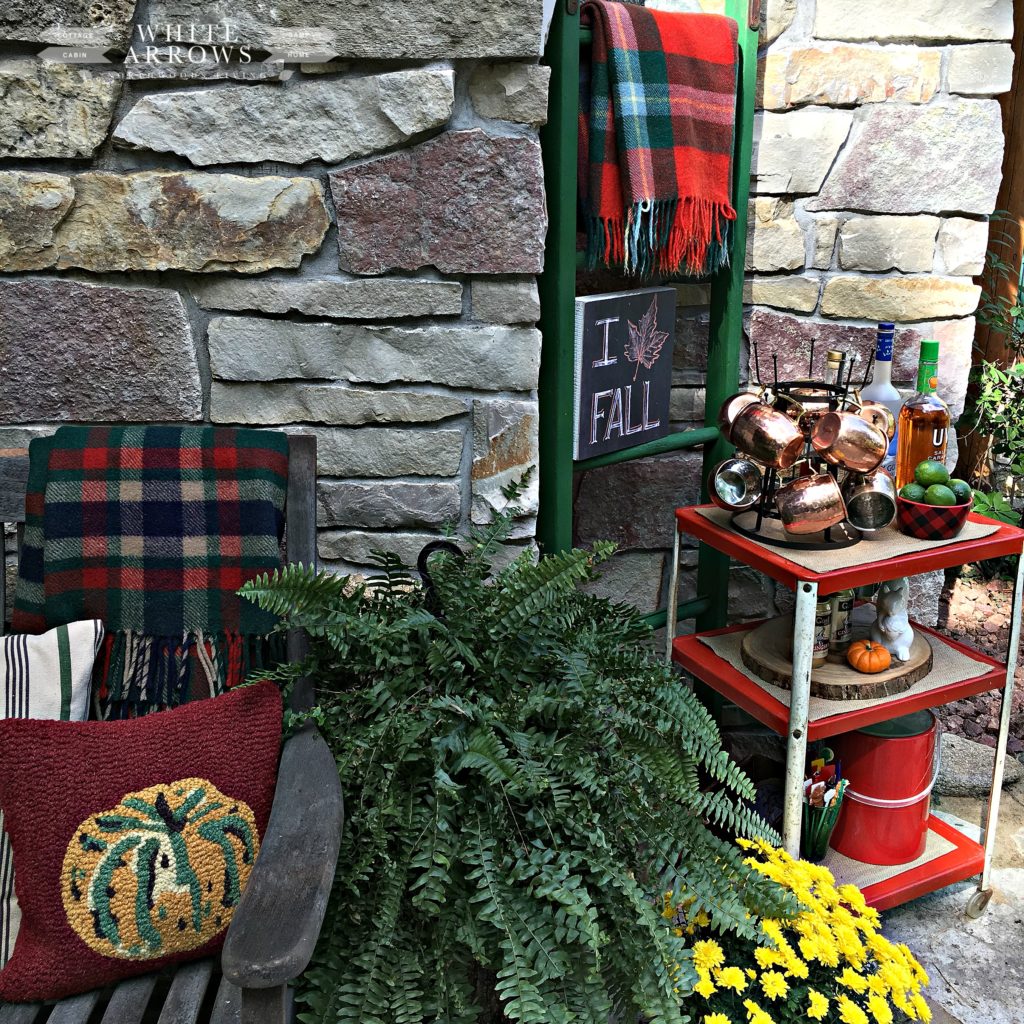 Here are a few more favorite ways I've decorated with camp blankets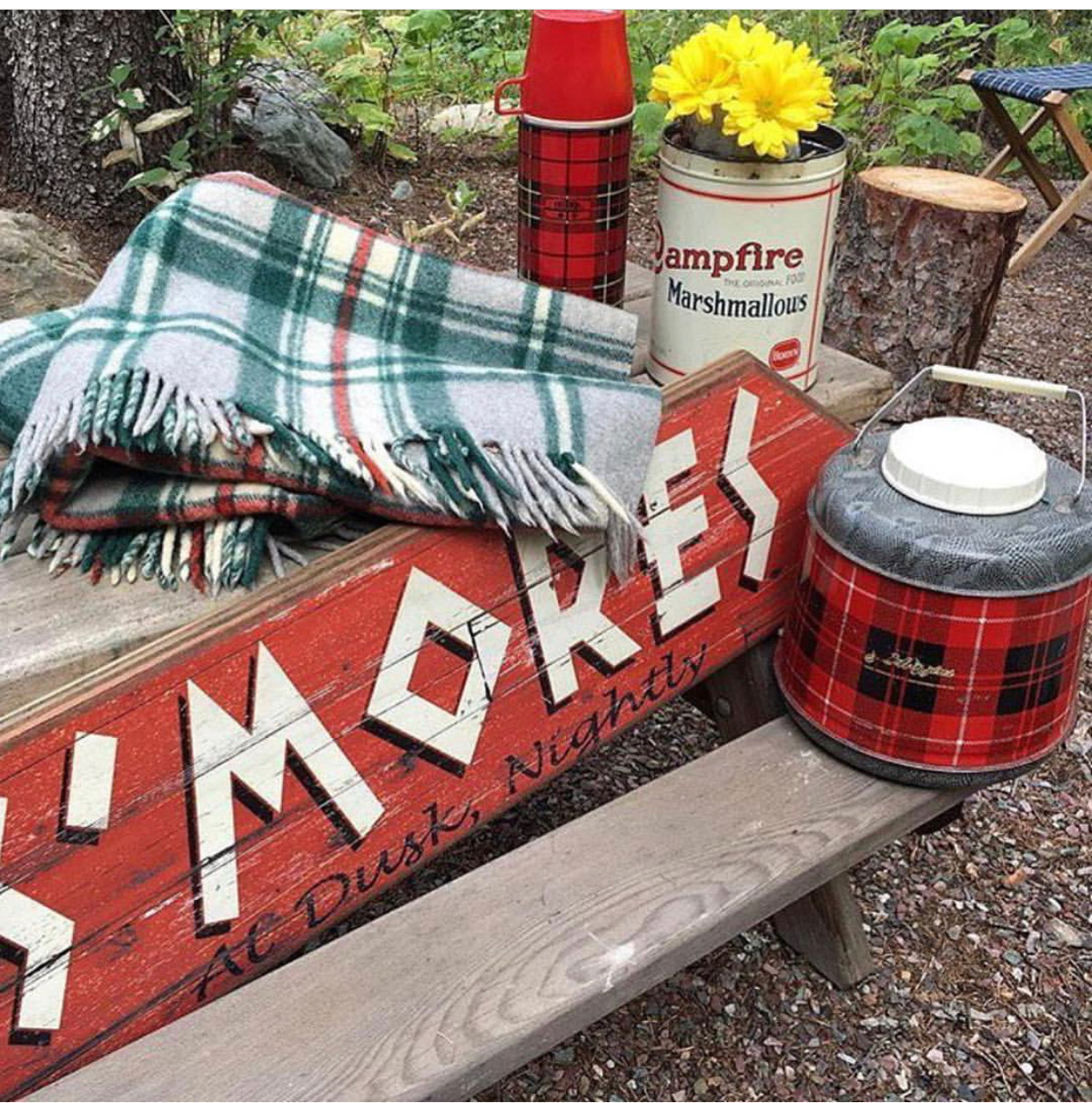 Thanks so much for visiting! Here are some links to start your own blanket collection.


FOLLOW ALONG
Instagram ~ Facebook ~ Pinterest ~ Twitter ~ YouTube ~ Tik Tok ~ Liketoknow.it