Antique, vintage and thrifted finds are the perfect edition to entertaining whether for a party, a small gathering or everyday life expecially at Christmas.
One of my favorite posts each month is our #thriftingwiththegals blog hop! Do you follow along on my Instagram stories during the week? A few of my friends and I share our adventures to local antique, vintage and thrift shops. We all live in a different part of the country, so it's fun to see what Ann is finding in Vermont and Maine and what Rachel is finding in North Carolina.
You'll find me in Wisconsin, way Up North in what's known as The Northwoods in my lakeside log cabin home. Our home used to be our vacation home until ten years ago when we decided to try living here full time and we never looked back. Read more about our decision and move IN THIS POST.
(Affiliate links are used for your convenience. Read my full disclosure here.)
Meet the Gals
We all share on Instagram Stories throughout the week and the monthly blog hop sharing how we use our finds and decorate our homes. SUBSCRIBE HERE so you don't miss any inspiration!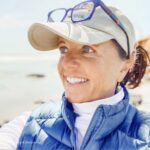 Ann @ Dabbling & Decorating | Pinterest | Instagram | Facebook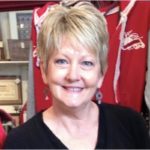 Rachel @ The Ponds Farmhouse | Pinterest | Instagram | Facebook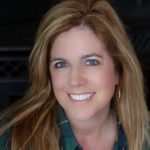 Kristin @ White Arrows Home | Pinterest | Instagram | Facebook
Drink Bowls
One of my FAVORITE Christmas vintage finds are different Tom and Jerry and Egg Nog bowls and mugs. I can't believe how many different fun styles there are.
And you don't have to use them just for serving the traditional Holiday drinks. There are lots of ways to use vintage pieces in creative ways. I have a Tom and Jerry bowl holding our Cuties in the kitchen right now.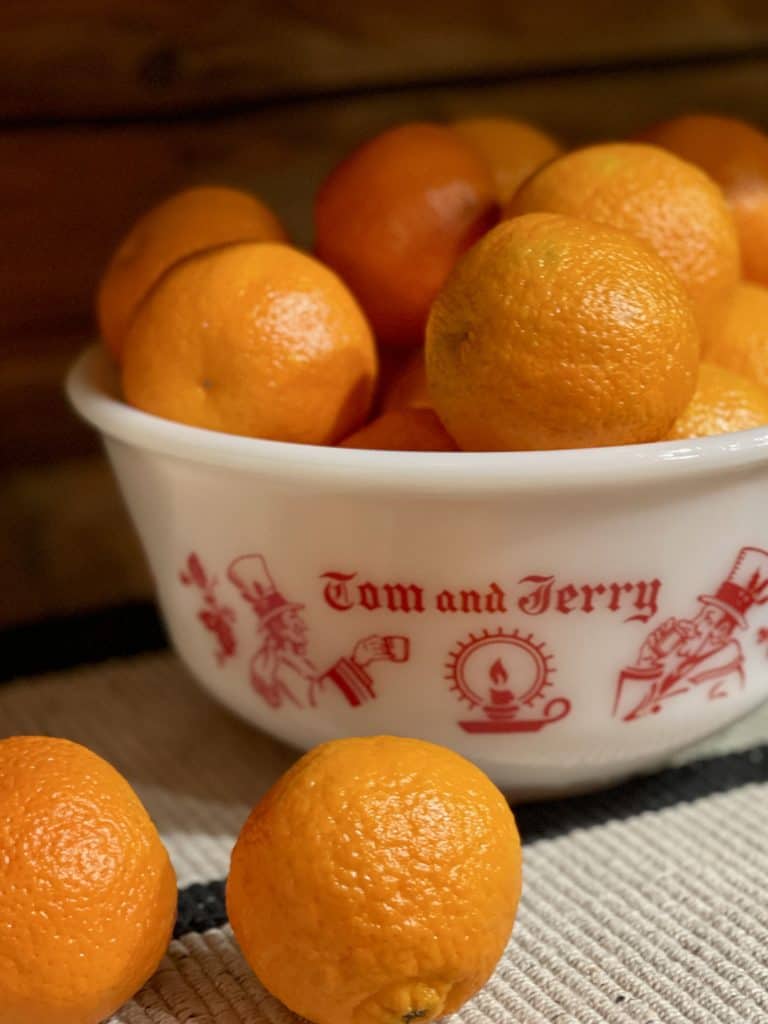 Hot Drink Stations
There are so many creative ways to set up a hot drink station for The Holidays with vintage finds. You can do one for coffee, hot chocolate or hot toddies.
For this coffee bar I set out several of my thermos and used my Spode Christmas Tree pattern china. These were part of one of my favorite gifts! Read about the idea IN THIS POST. I also used a vintage green picnic tin as a pot for my poinsettia.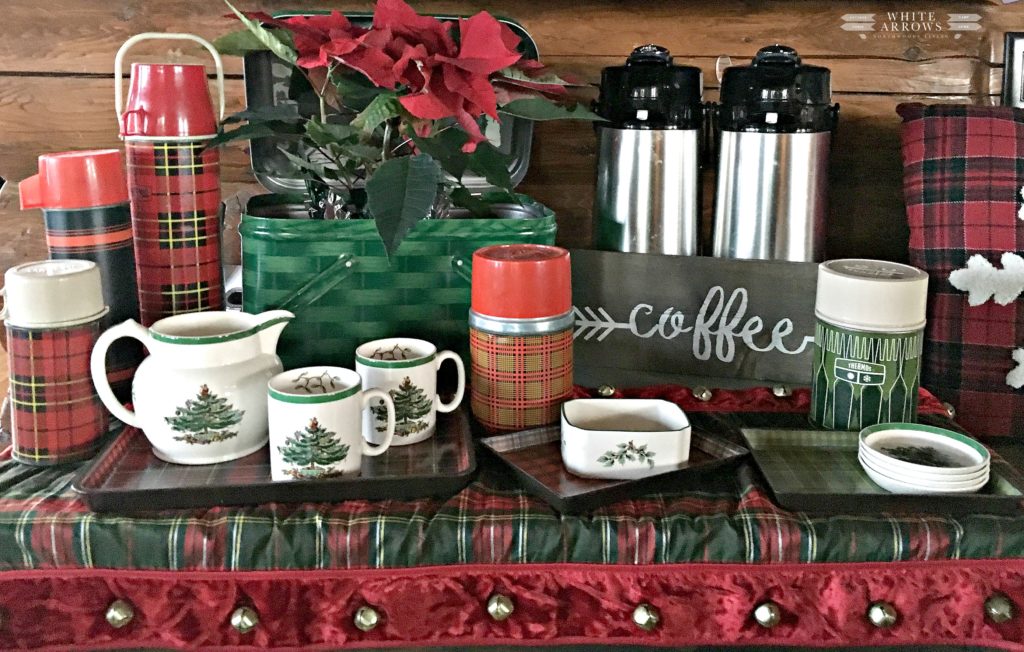 I did another self serve coffee station one year setting out the Keurig with some thrifted green and white mugs. A few of my antique Austrian moose pitchers held flavored creamers. My Holiday thermos collection ( I have two so far) add to the decor.
I also collect vintage lanterns and added a green one and a red one to wreaths hanging on the logs above. See more details IN THIS POST.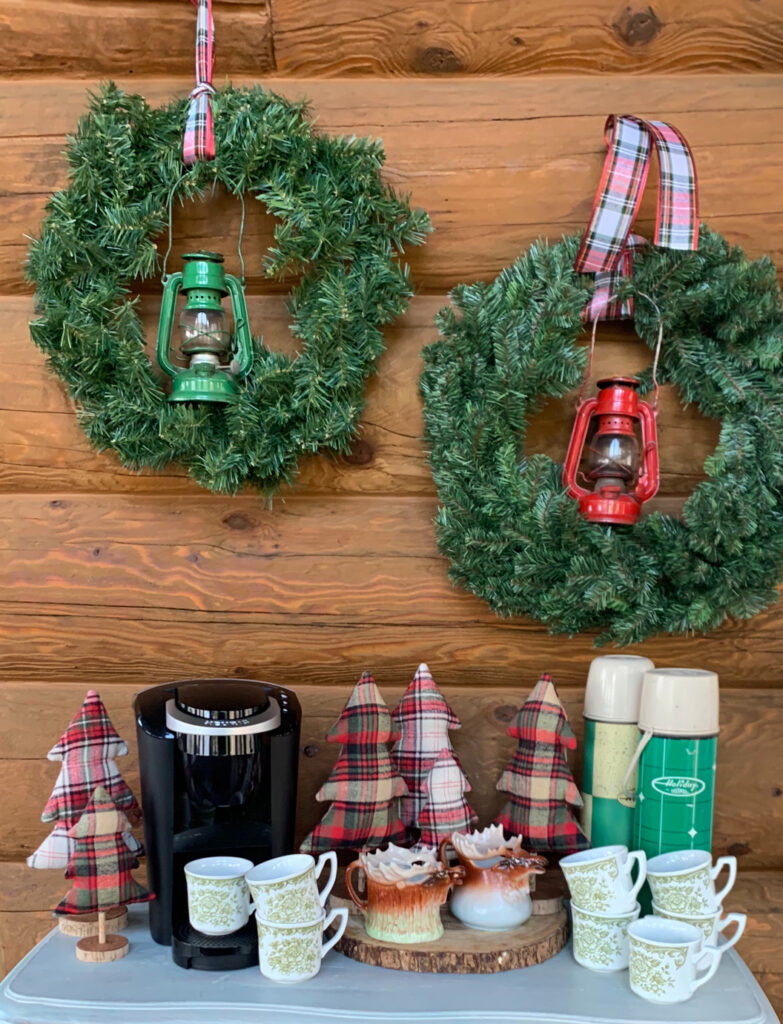 Serving hot cocoa out of vintage thermos that are still in good shape is really a treat! Let the kids come pick out a thermos full of rich and warm hot chocolate to take out with them into the snow or out on the ice.
The lake we live on freezes each Winter and where the boats park during the Summer becomes our hockey rink this time of year.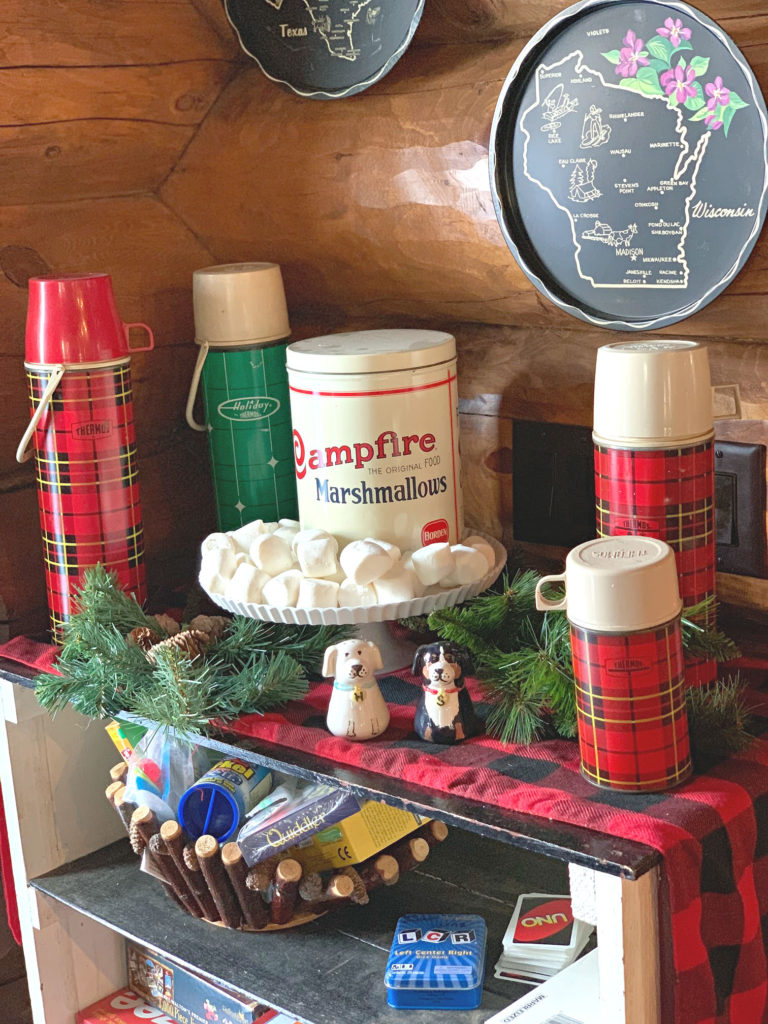 When I go out thrifting I am always looking for a new thermos I don't have. I store all of them on above the cabinets in my kitchen and pull down different ones in different seasons to style with or use.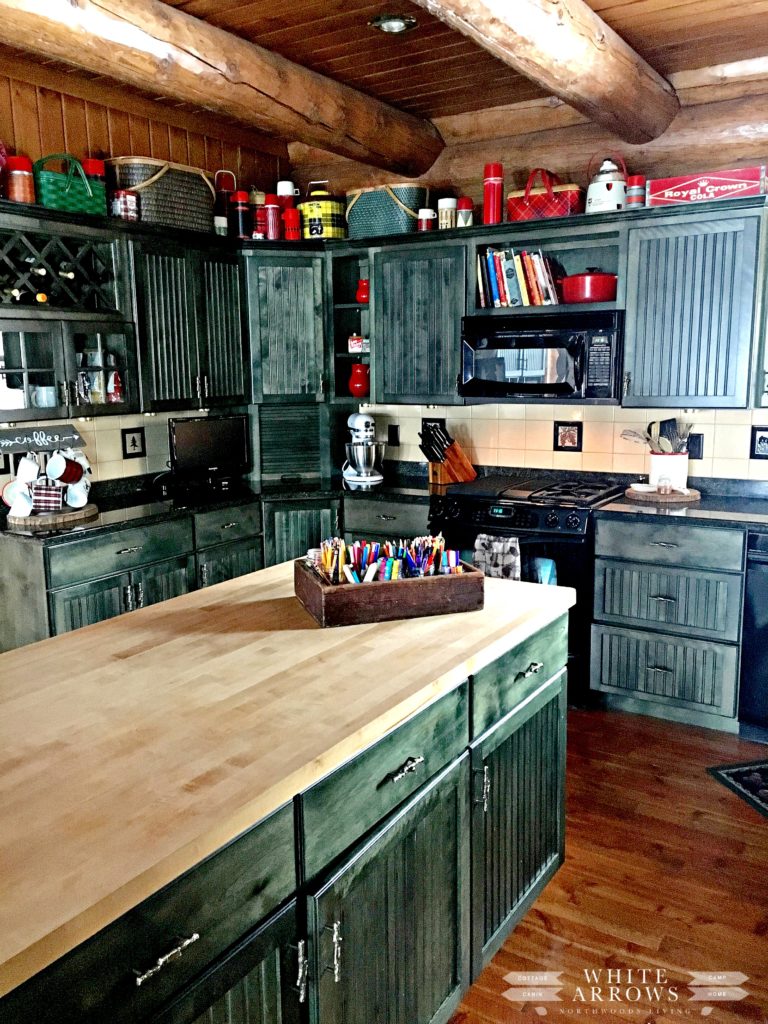 Cake Plates and Trays
I love collecting cake plates. One of the reasons is because they are often inexpensive in thrift stores and there are so many different ones to choose from. I shared some of my other favorite inexpensive vintage items to collect IN THIS POST.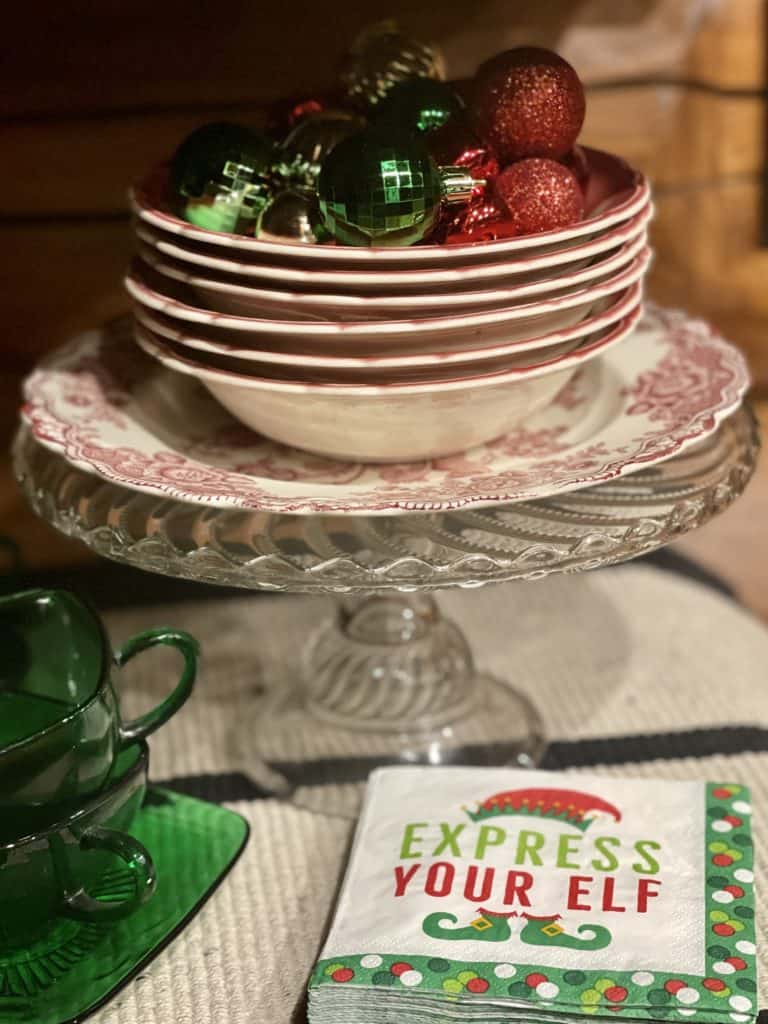 Punch Bowls
Do you love a good old fashioned punch? I sure do and my friends gifted me this beautiful one for my birthday a few years ago. They know me so well!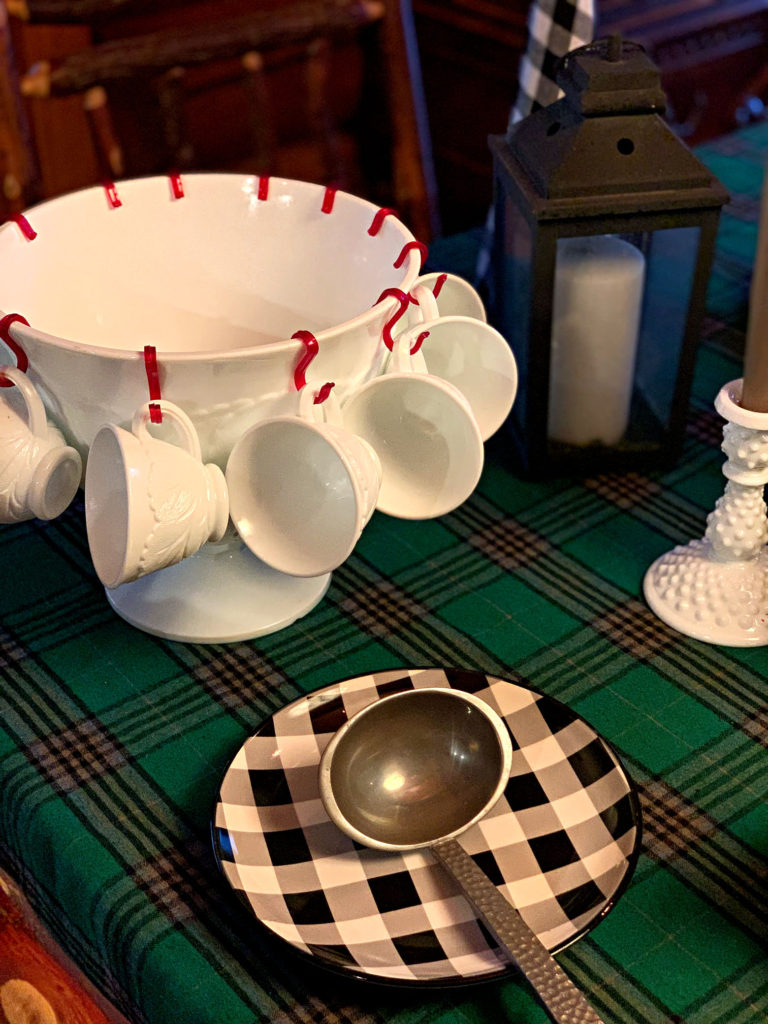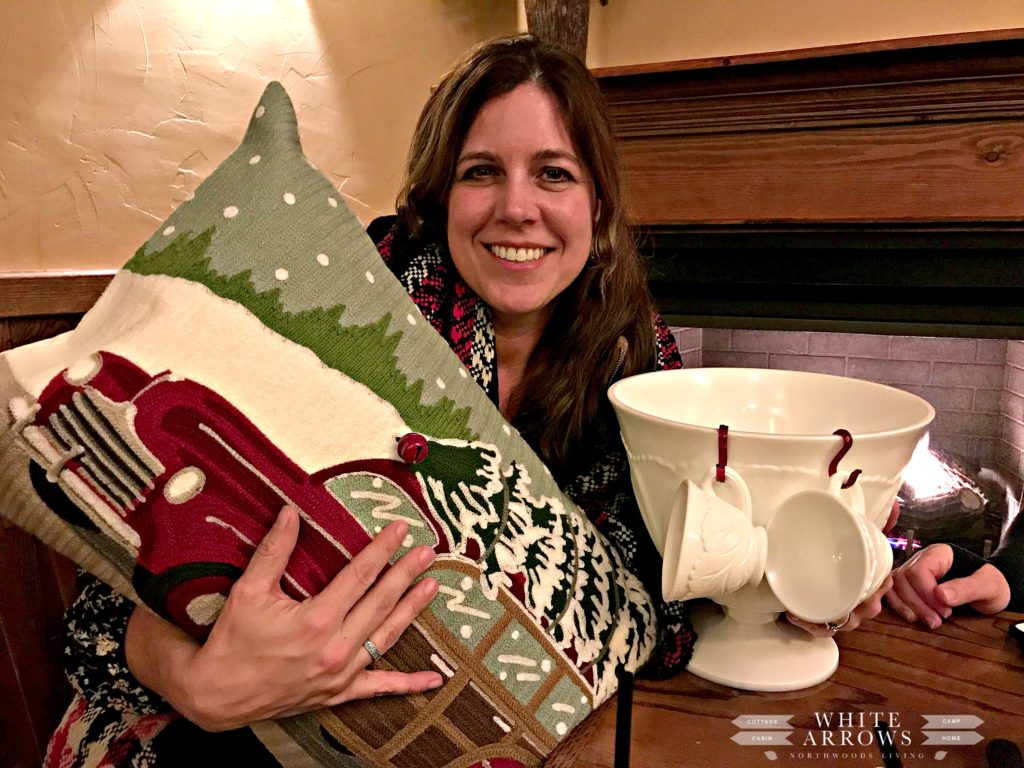 Glassware
Christmas glassware is a great thing to collect! There are so many different styles.
Use it to serve cocktails at a party, put ice in the big bowl
Use it to serve snacks, the different glasses can hold treats that people can just pour into their hands or onto their plate. The big bowl can hold hold chips or a dip.
Use it to start a tradition. Serve Grasshoppers or another festive drink every Christmas Eve.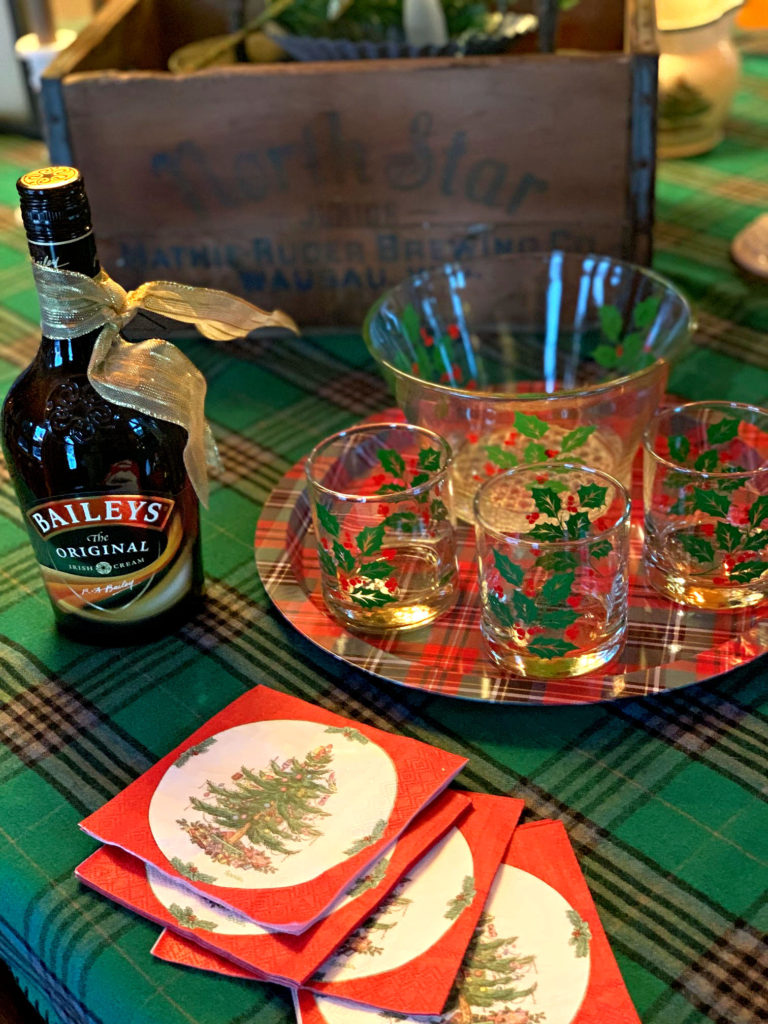 These green glass cups and saucers are my most recent find. I love the color and how they go with anything that I use throughout the Holidays.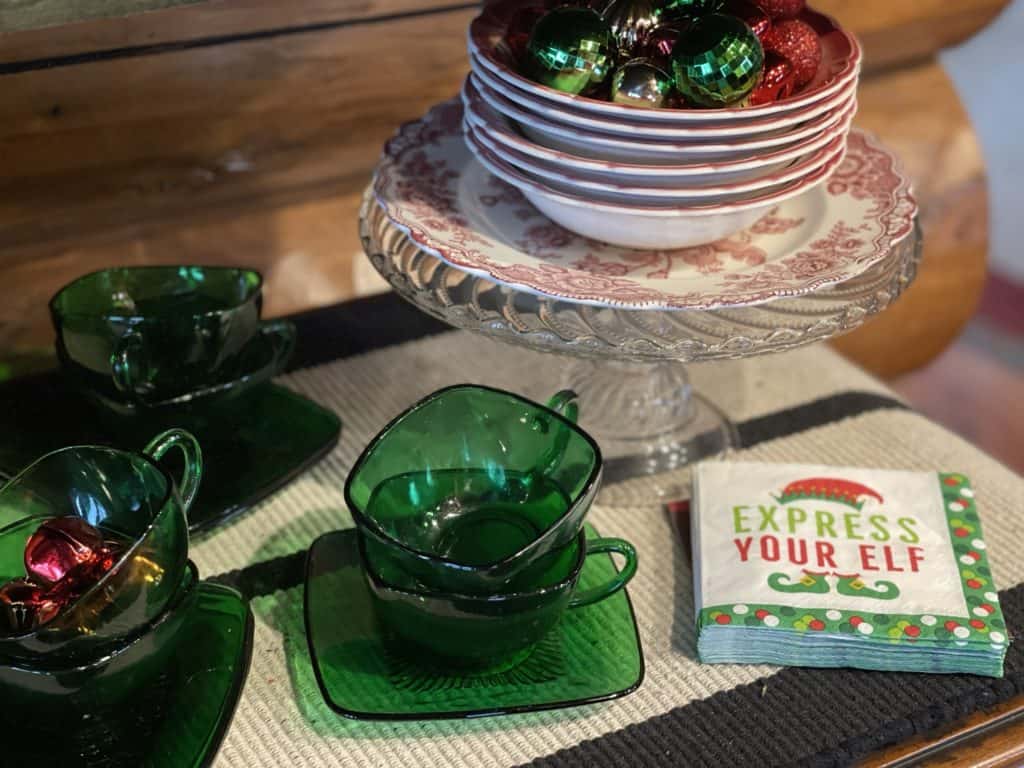 Holly Berry
Tiered Tray
Using a tiered plate holder is a great way to show off vintage plates.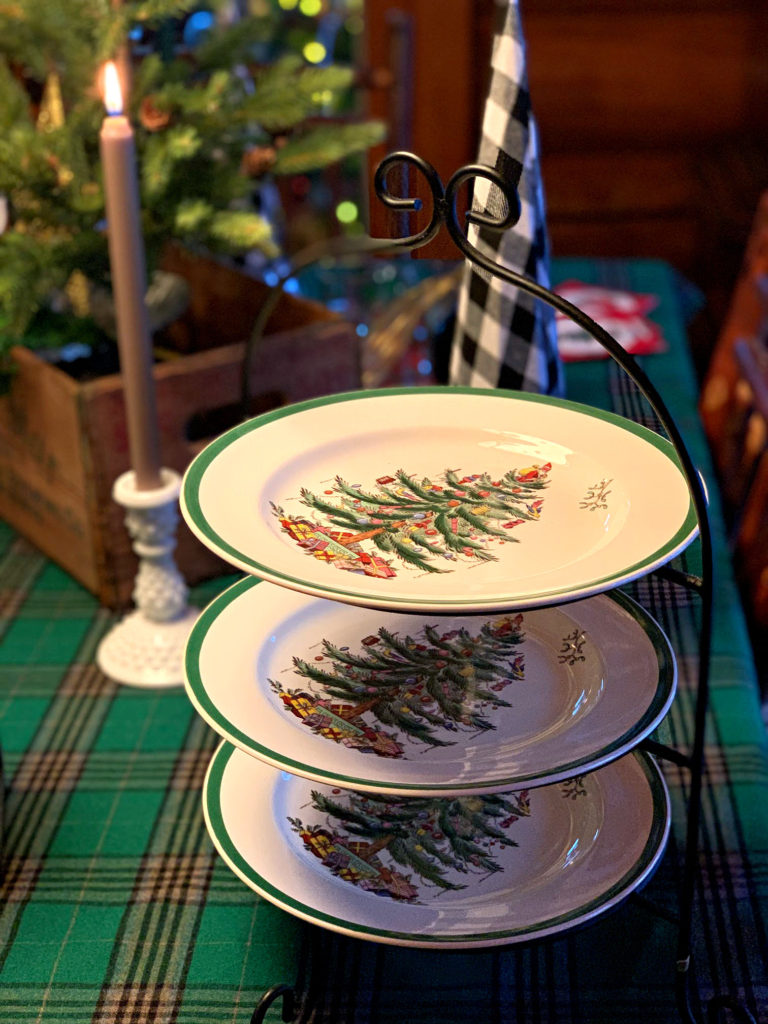 Visit Ann and Rachel
Don't forget to enjoy Ann and Rachel's posts. These girls inspire me so much and I know they will you too! Our #thriftingwiththegals series is a fun way to travel virtually around the country and see the stores, towns and events we love.

The Ponds Farmhouse ~ Dabbling and Decorating
FOLLOW ALONG
Instagram ~ Facebook ~ Pinterest ~ Twitter ~ YouTube ~ Tik Tok ~ Liketoknow.it