In week six of the One Room Challenge, our Lake Cottage Guest Room remodel is all about the pillows and rugs from Chandler 4 Corners.

(Donations are from Chandler 4 Corners, but all opinions are my own. Affiliate links are used for your convience. Read my full disclosure here.)
The Project
I'm so excited to be participating in the The One Room Challenge™ (ORC) this year for the first time. With our oldest daughter in college, her teenage bedroom is transitioning to a guest room as part of this 17th season of the ORC. Thank you so much to founder Linda Weinstein and Official Media Partner Better Homes & Gardens for sponsoring the event! Find more information on all the amazing event sponsors here.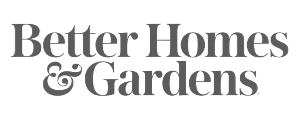 And thank you so much to my amazing White Arrows Home sponsors!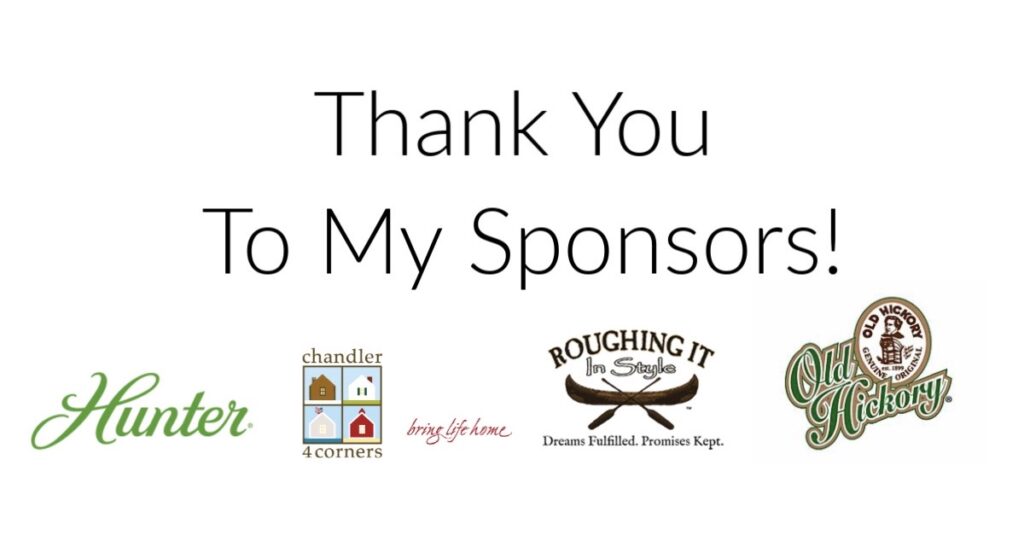 An Introduction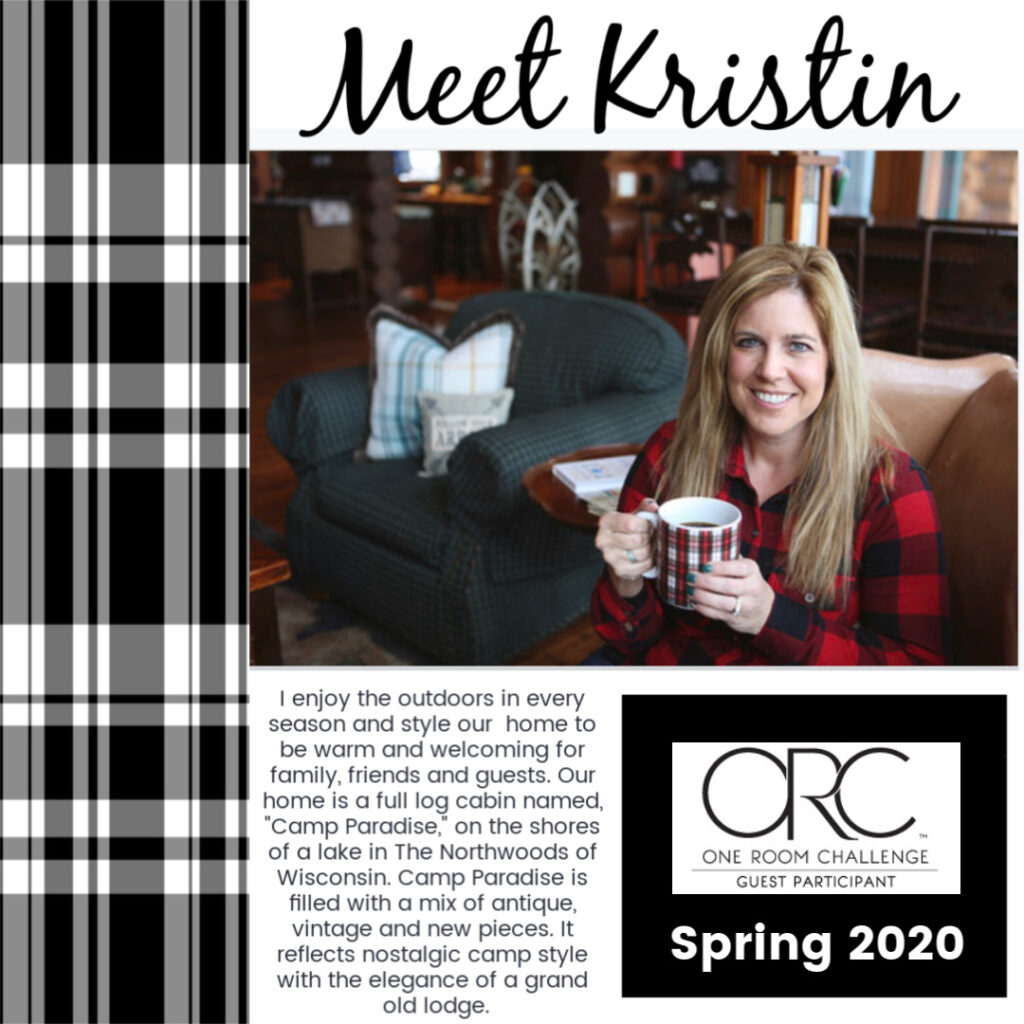 Camp Paradise is our lakeside log cabin home in The Northwoods of Wisconsin where my family lives surrounded by pine and birch forests on the shores of a gin clear lake. White Arrow Signs point your way throughout our community. The nostalgic signs inspired my blog name.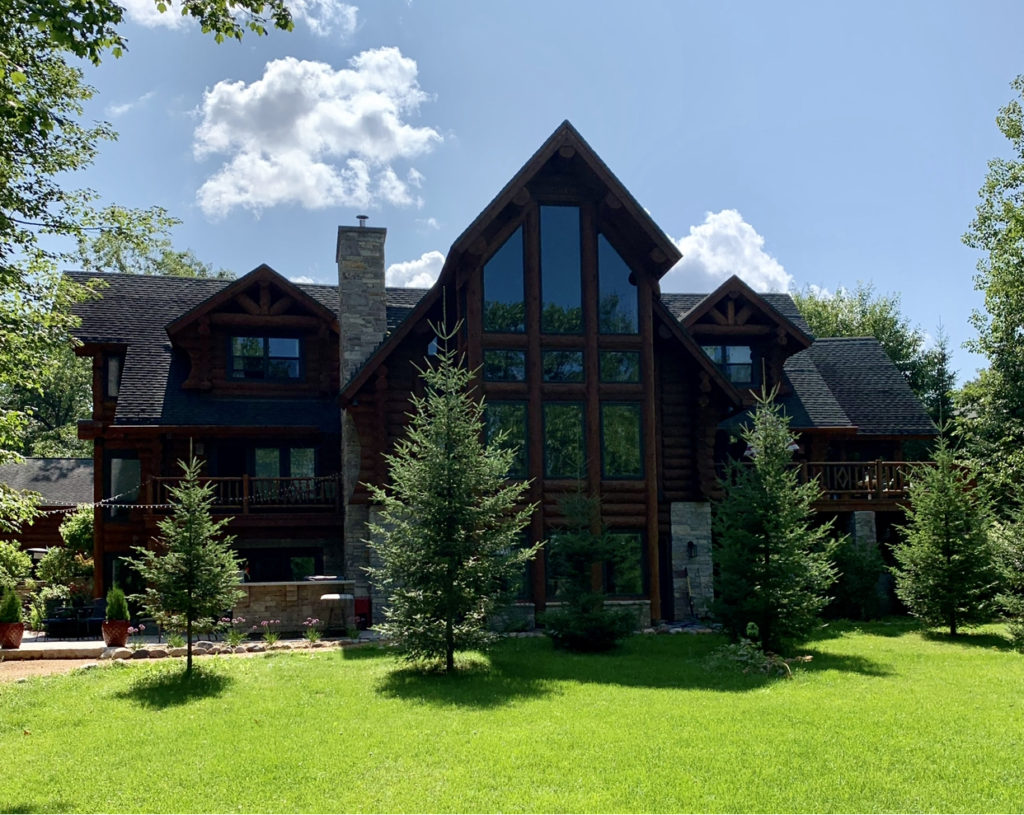 Find more of my adventures from life on the lake by following me on my Social Media Channels.


Instagram ~ Facebook ~ Pinterest ~ Twitter ~ YouTube
Project in Review
Visit these posts to see what you've missed so far in the challenge.
And now on to week six!
Perfect Accessories
One of my favorite decor companies is Chandler 4 Corners. I have always loved adding their pillows and rugs into my home. Al their products are hand-hooked and loomed by experienced craftspeople in the traditions much as they were in the 1800's.
They can do custom pillows for your town, family or home name.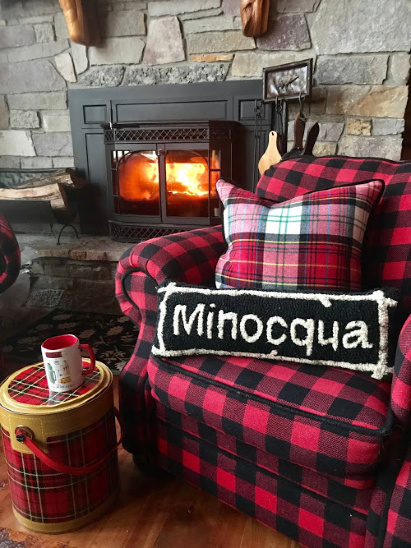 They have pillows to keep out all year or for the seasons. You can choose from so many styles, sizes and colors. I love adding in their little bee pillow in Spring and Summer.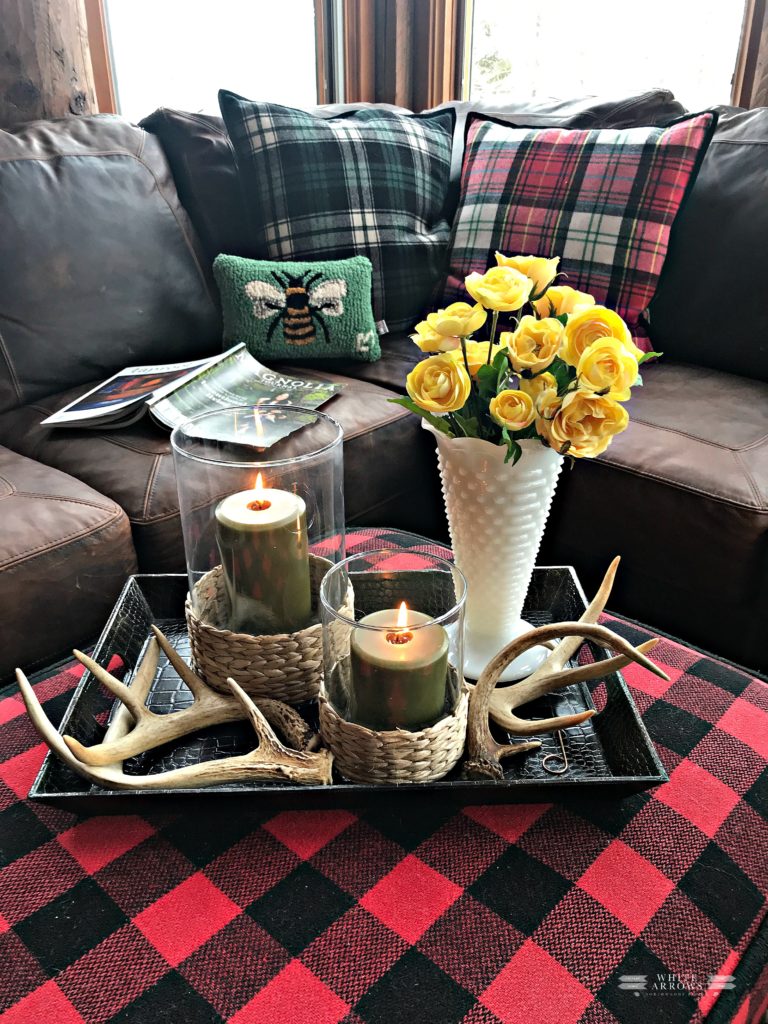 Their pillow categories are:
Dogs and Cats
Farm and Garden
Holiday
Lodge and Lake
Patriotic
Seacoast
Snow and Winter
Western
The Guest Room
As I planned and dreamed the guest room, I knew the Seacoast, Lake or Patriotic pillows and rugs would be a perfect fit!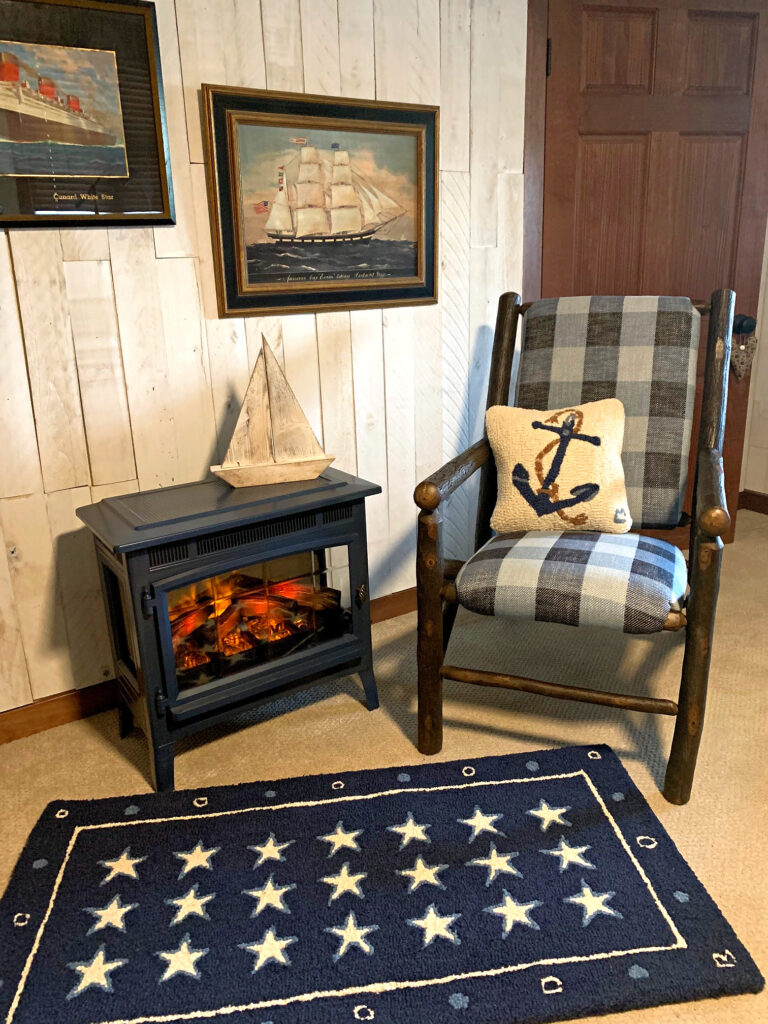 Pillows
The blue anchor on white was the top choice for this room. (But I would take every single pillow from their collections! Visit their site and let me know in the comments if you are able to pick a favorite.)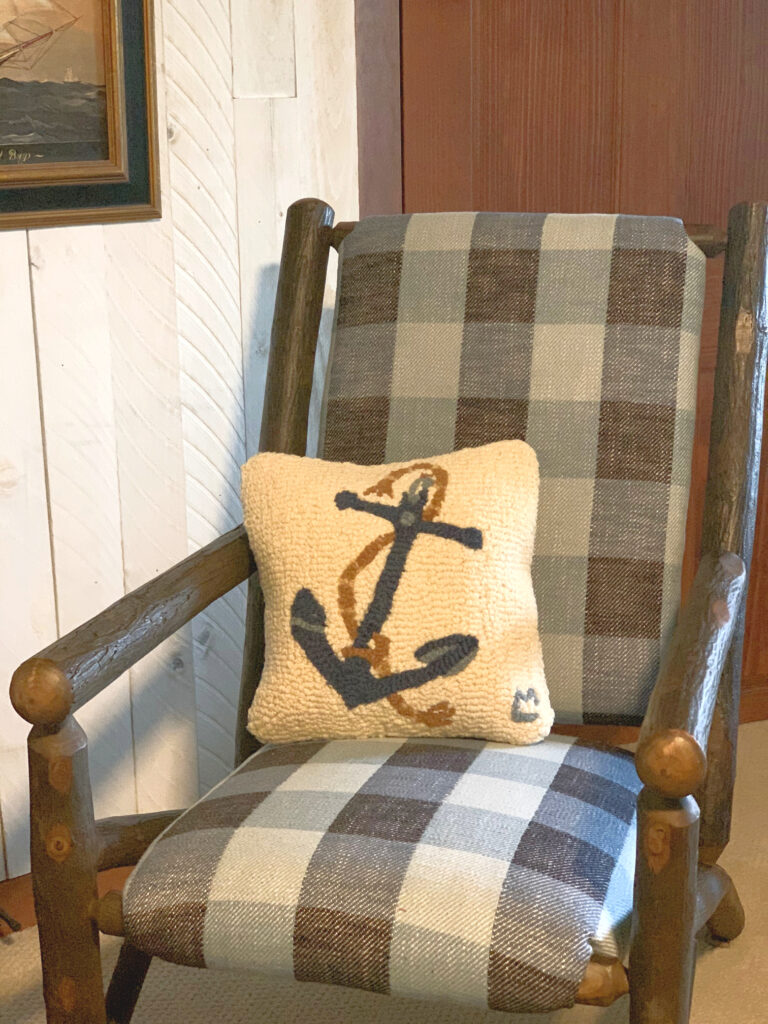 Chandler 4 Corners tagline says it all- Quality Craftsmanship, Premium Materials, Beautiful Design. Their products are so well made and beautiful! Brothers Henry and David Chandler founded the company in 1991 in the historic resort village of Manchester, Vermont.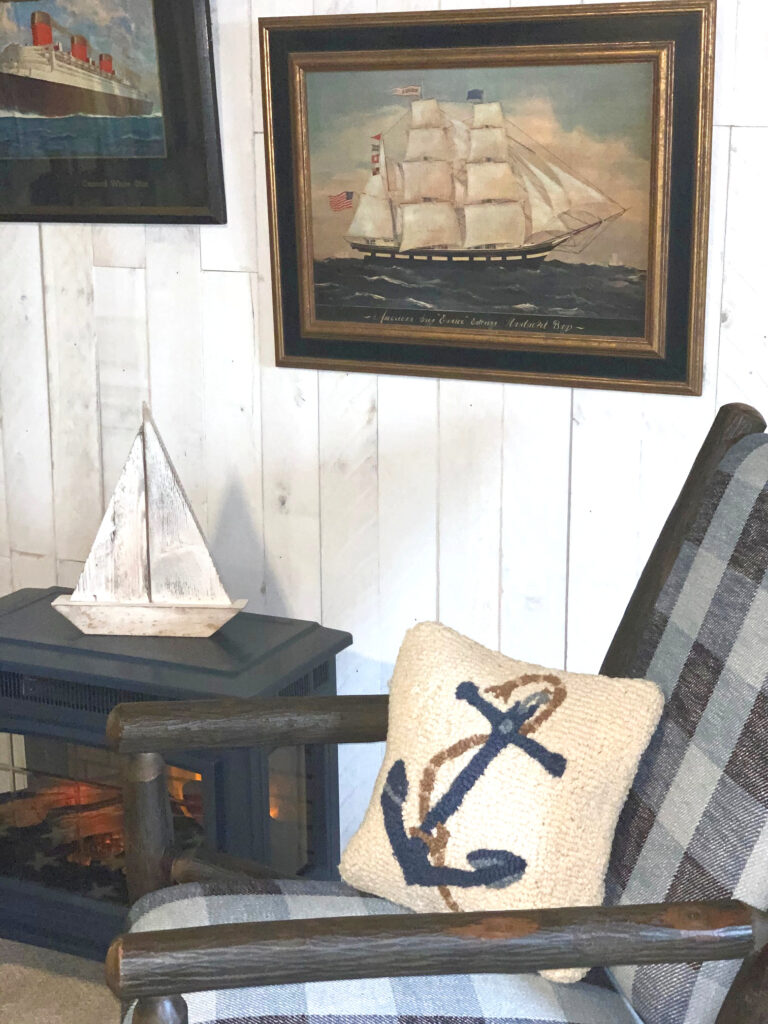 Rugs
My daughter's due date was July 4 so when I decorated her nursery twenty years ago (how can that be!!) I did red, whites and blues. She's continued to love the theme and I love bringing it into this new space. I didn't want it to only be a guest room, but a room that she felt at home in when she was home too.
The Stars on Blue rug from Chandler 4 Corners was just what I wanted to make a cozy space in front of the fireplace.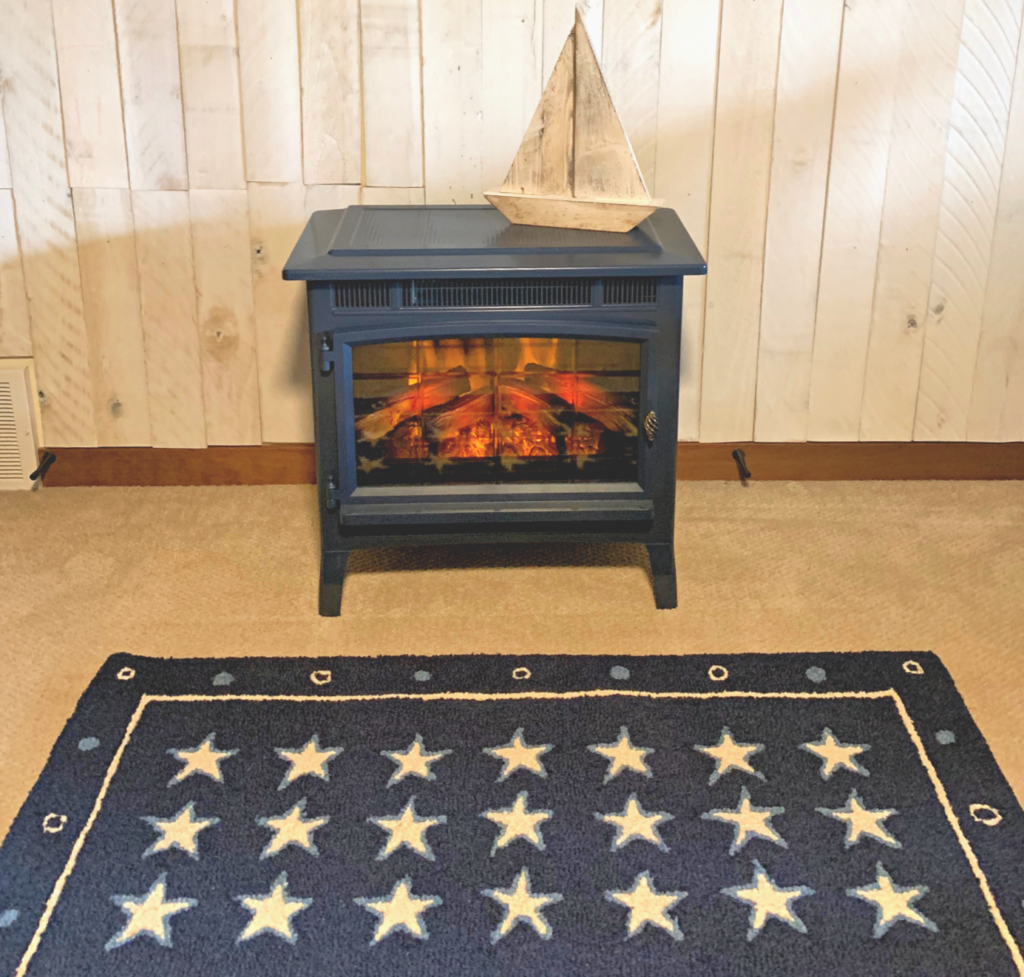 I have loved having their rugs in our home. They are durable and keep their color and shape. You can see how much Scout loves laying on the one in front of our fireplace.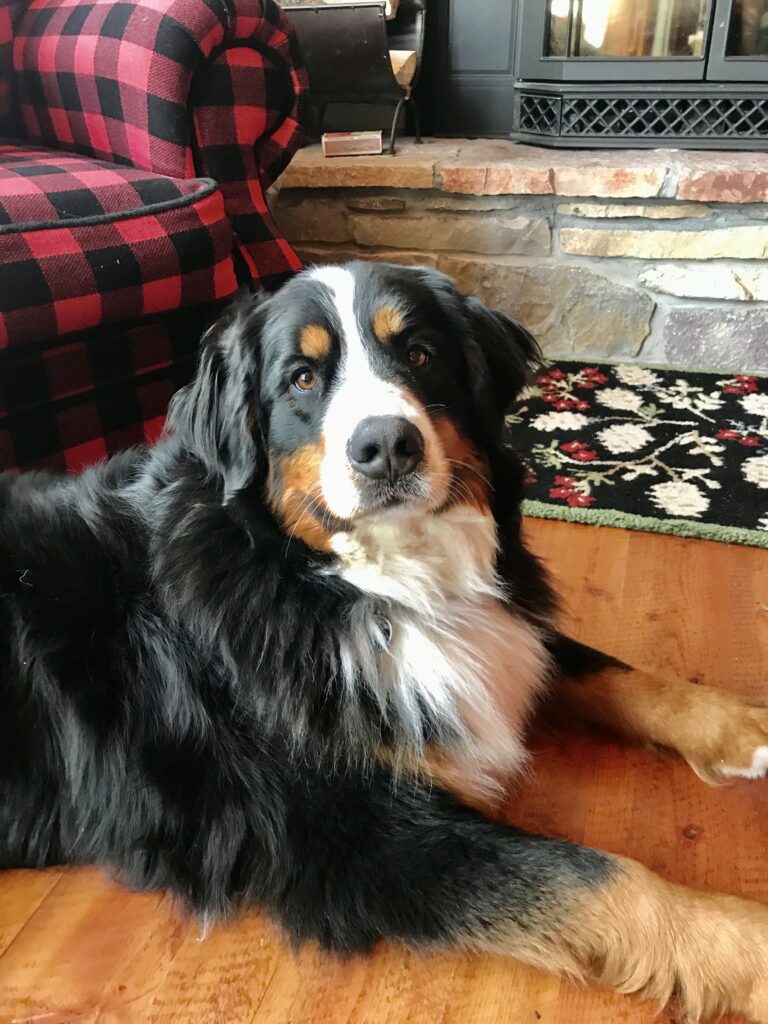 And Honey wants to stay right near the new cozy Guest Room rug.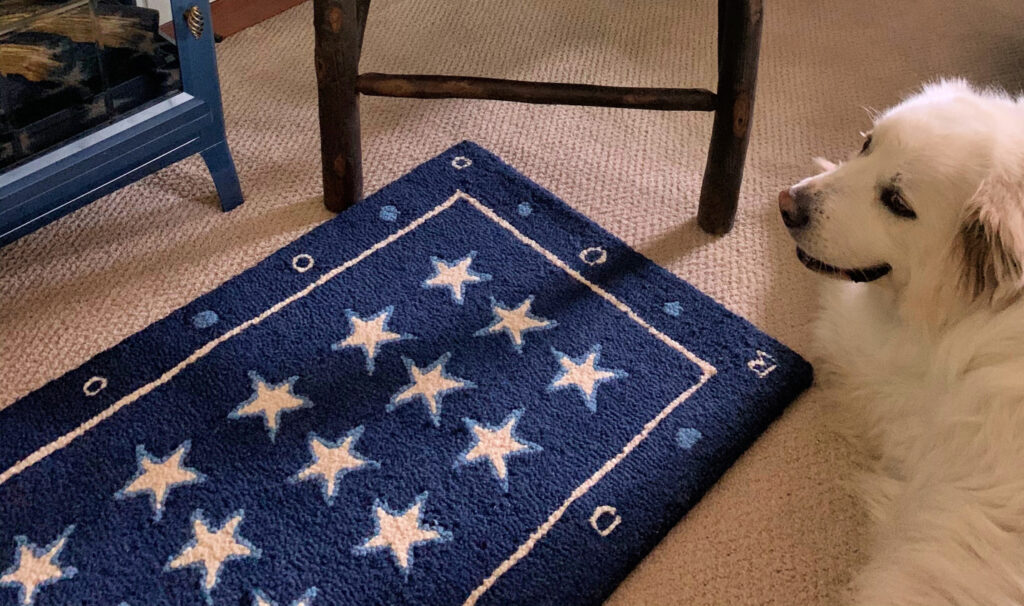 Only the finest New Zealand wool, a natural fiber that is easy to care for, environmentally friendly, and works all year round is used by Chandler 4 Corners. Experienced craftspeople hand-hook all the wool accents. Renowned Vermont artists create all the company's designs. The artists specialize in landscape, wildlife, outdoor sports and rural living composition. Learn more about their company, their artists, tradition here.
The Many Stars Red and White on Blue was another favorite I wanted in this space.

I added this patriotic pillow to the bed. Have you ever heard the quote that throw pillows are grown women's stuffed animals? Well instead of teddy bears, I now collect Chandler 4 Corners pillows! I hope you are inspired to start your own collection too!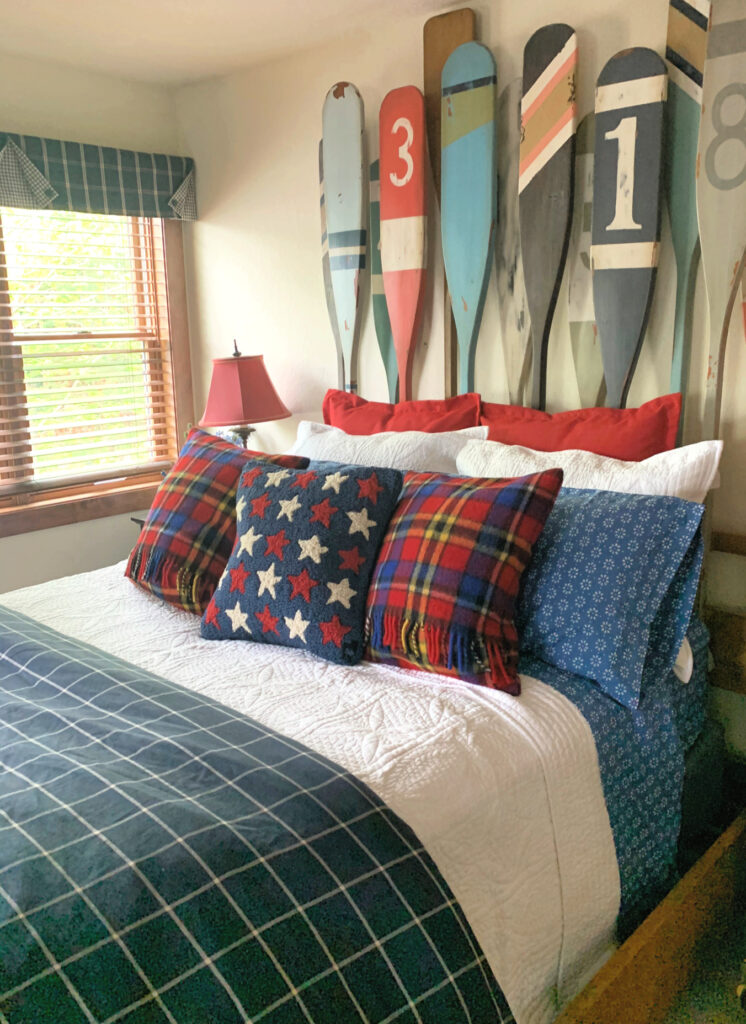 Thanks so much for following along! I can't wait to continuing to share the space next week and the final reveal on June 25!
FOLLOW WHITE ARROWS HOME


Instagram ~ Facebook ~ Pinterest ~ Twitter ~ YouTube