I love styling my recent antique, vintage and thrifted finds into my home where my style is a timeless mix of new and old.
Each month my #thriftingwiththegals friends and I share a blog hop of our favorite finds and ways to repurpose, use and decorate with our treasured finds. We also live in different parts of the country and enjoy sharing what makes our towns and places we visit special.
You can follow us on social media where we love to share our adventures as well on Instagram Stories.
(Affiliate links are used for your convenience. Read my full disclosure here.)
MEET THE GALS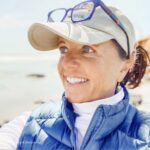 Ann @ Dabbling & Decorating | Pinterest | Instagram | Facebook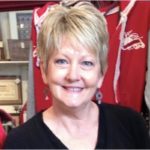 Rachel @ The Ponds Farmhouse | Pinterest | Instagram | Facebook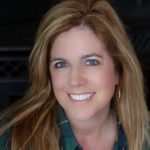 Kristin @ White Arrows Home | Pinterest | Instagram | Facebook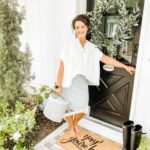 Robyn @ Robyn's French Nest | Pinterest | Instagram | Facebook
And our Guest Host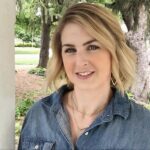 Jen @ Midwest Life & Style | Pinterest | Instagram | Facebook
More Thrifting Inspiration:
If you are coming over from my friend Robyn's Florida home, welcome to Wisconsin! I get so much inspiration from Robyn's home and blog Robyn's French Nest. I got so many good tips from her on how to find antiques when traveling!
A Favorite Antique Shop
Shops at Station 8
One of my favorite places to shop for vintage decor is The Shops at Station 8 in Columbia Falls, Montana near my parents' home and Glacier National Park. Rachel, the shop owner, sets up the most beautiful displays and booths! The other vendors there do as well. One of the vendors is me! White Arrows Home has a booth here.
I opened the booth just before the pandemic and before the opportunity came to open my own antique shop here in Minocqua, Wisconsin where I live. I've loved the opportunity to be part of Station 8!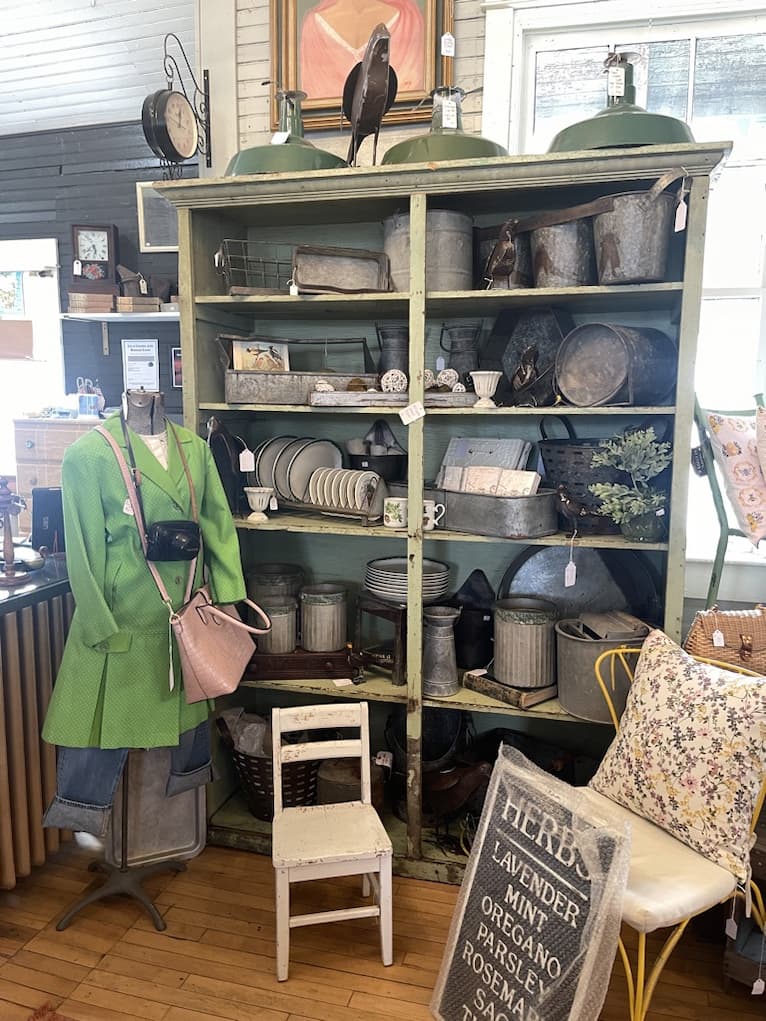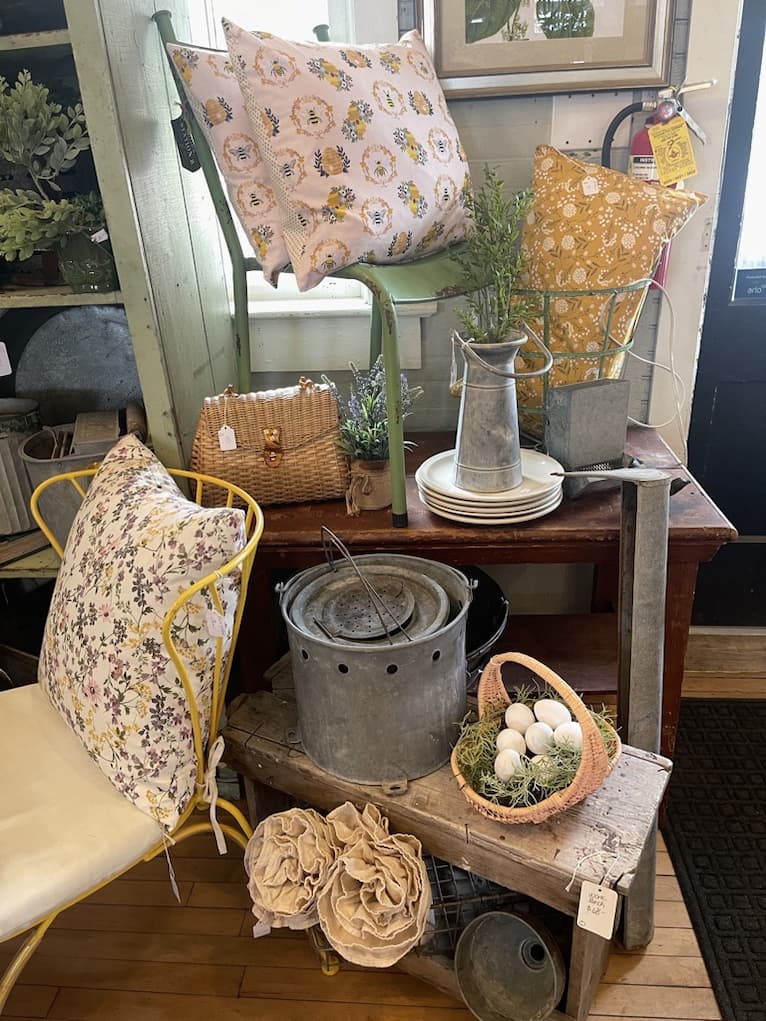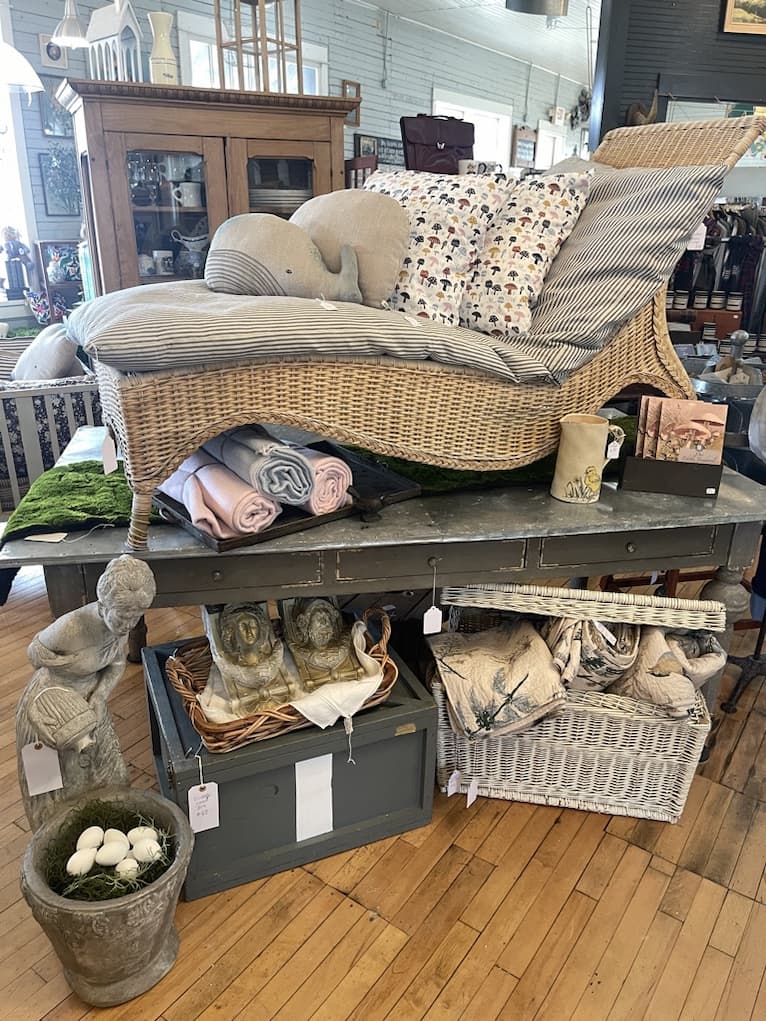 This is one of the images from my booth. I adore this old trunk I found and had my carpenter turn it into a coffee table adding the legs.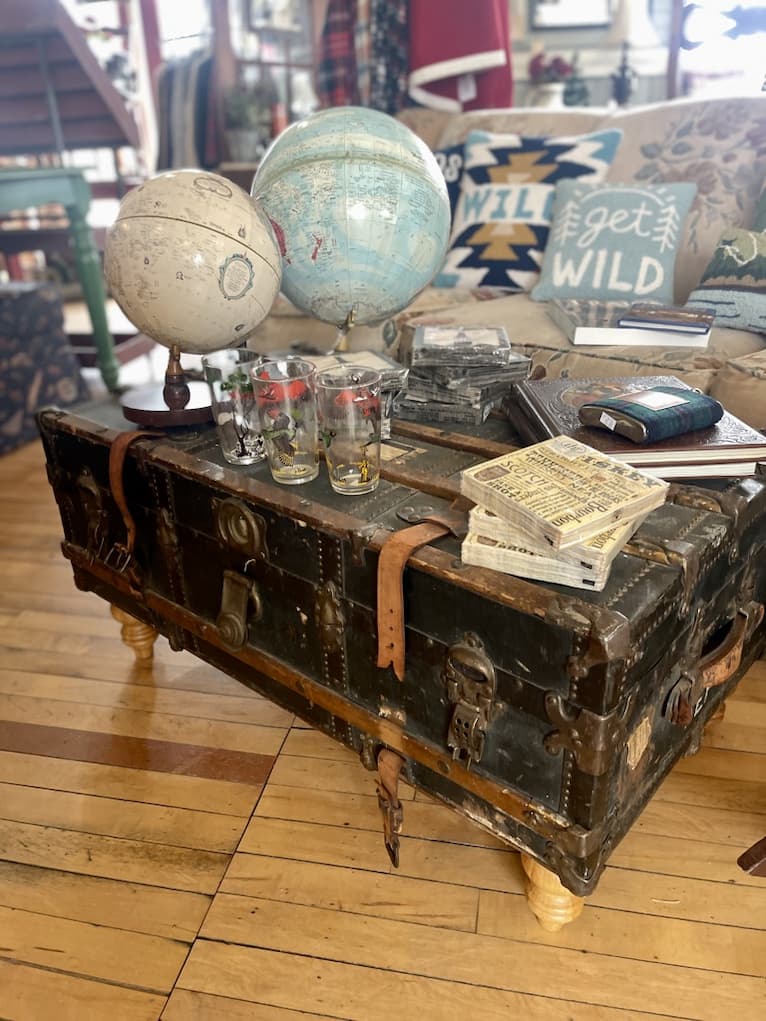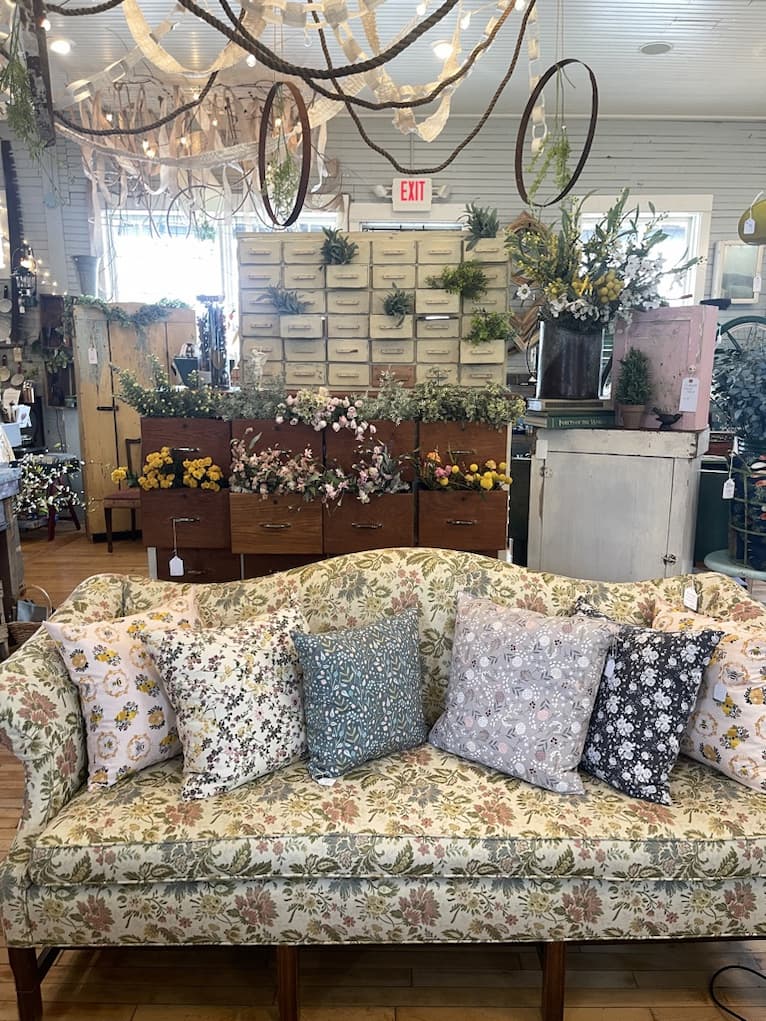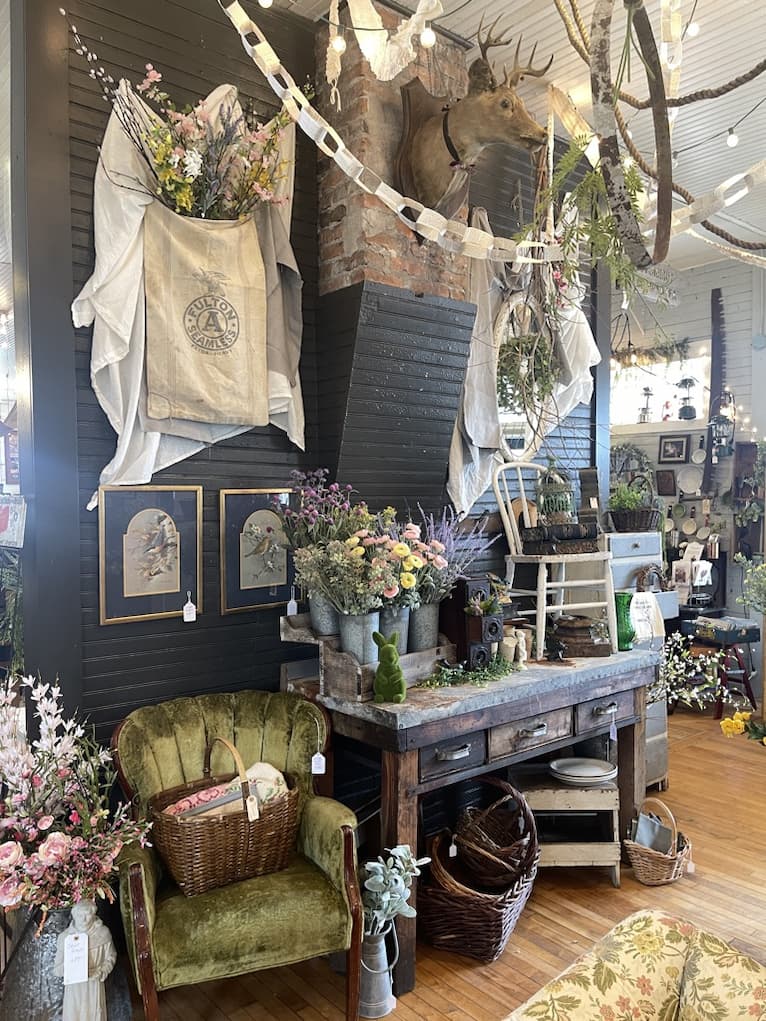 8 RECENT THRIFTING FINDS
1. Mallard Duck Book Ends
Finding inspiration from what's right outside my windows brings wildlife indoors. I was instantly charmed by these mallard duck book ends, just like the ducks out on the lack behind our home.
As a family of readers, we have books all throughout our home. I'm also a book collector, especially of old books with outdoor or cabin titles. I pulled a few of my green and white ones out to put between the duck bookends on my desk.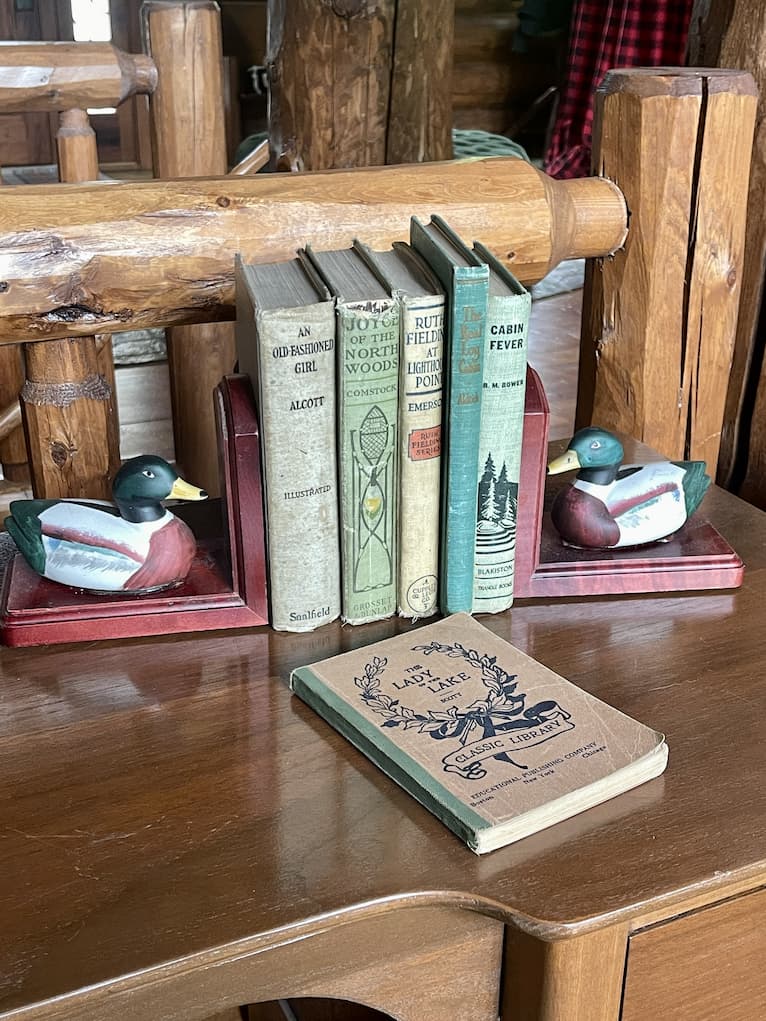 2. Deer Figurines
These two deer figurines were a fun recent find. Again, inspired by The Northwoods where I live, the deer are a perfect addition to this vignette on my hankerchief end table.
I love decorating with deer and antlers all year long. They will be especially pretty in Fall and at Christmas. You can read more ideas for how I decorate with antlers in THIS POST.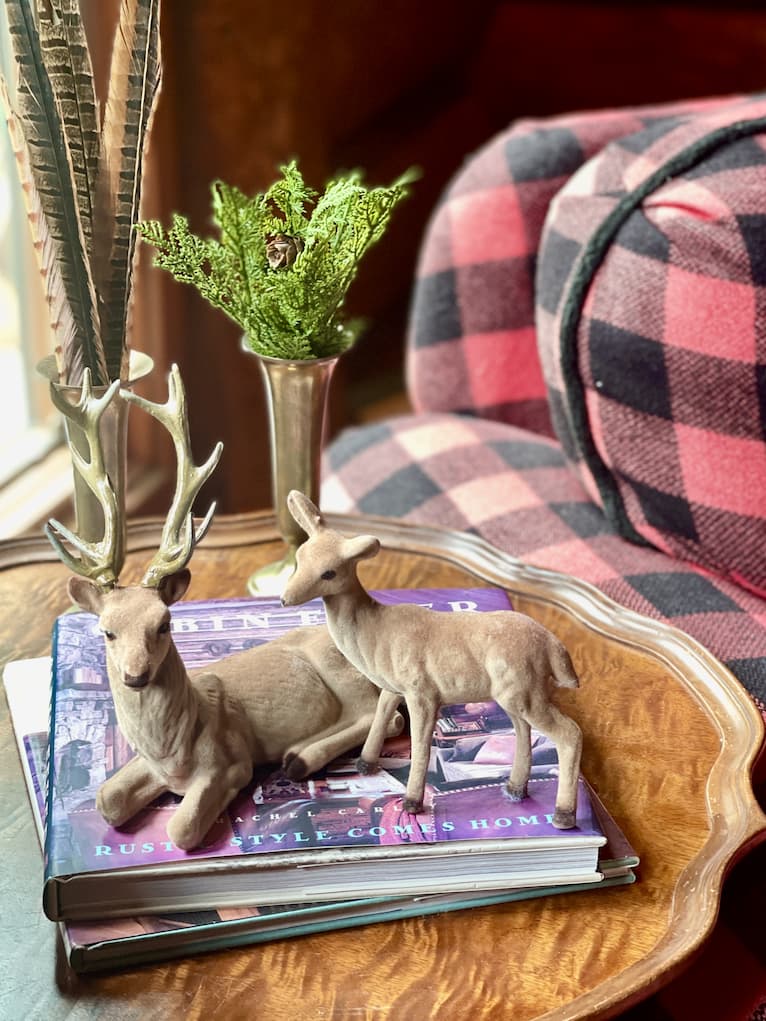 3. Beverage Crate
Whenever I find a great old crate I snatch it up because I have so many ways I like to use them- for storage, display or entertaining. This Gold Medal Beverage crate caught my eye right away with it's red color, it's size and the great shape it was in.
It's the perfect size to hold wine bottles.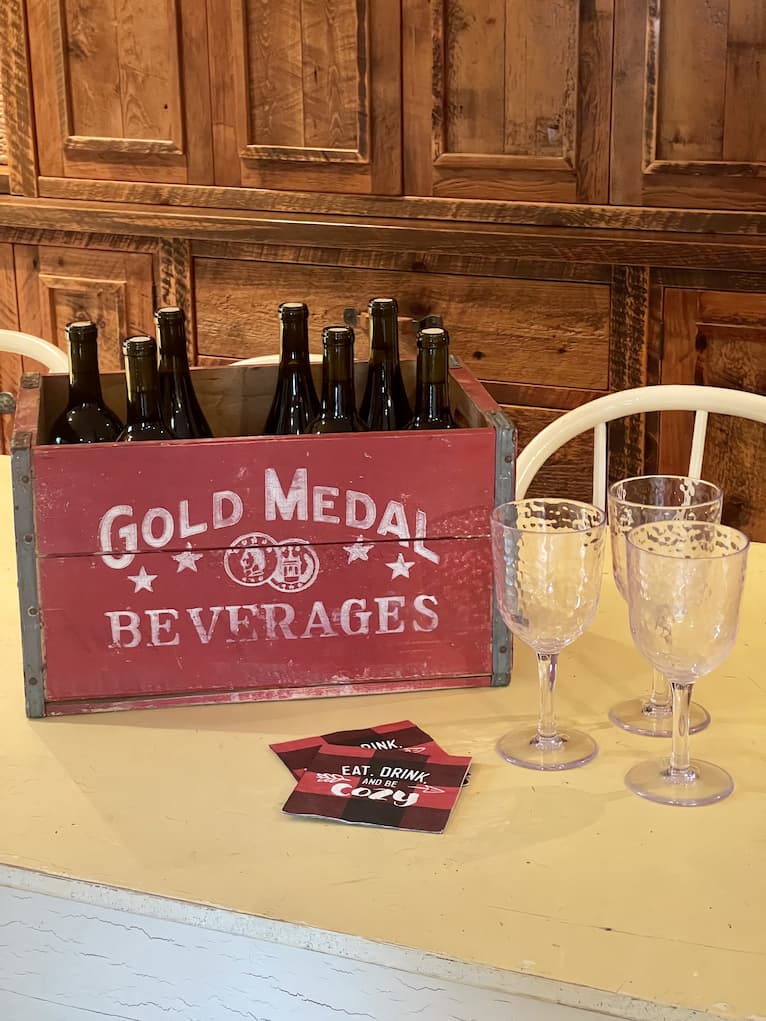 Want to get daily encouragement? SUBSCRIBE HERE so you don't miss any posts!
4. Wooden Tote
I have so many ways I love to use old wood totes. I bought this one planning to use it in the guest room to hold things like toiletries that guests may have forgotten.
Instead, I started using it to hold my big earrings in a pretty place where I can see them.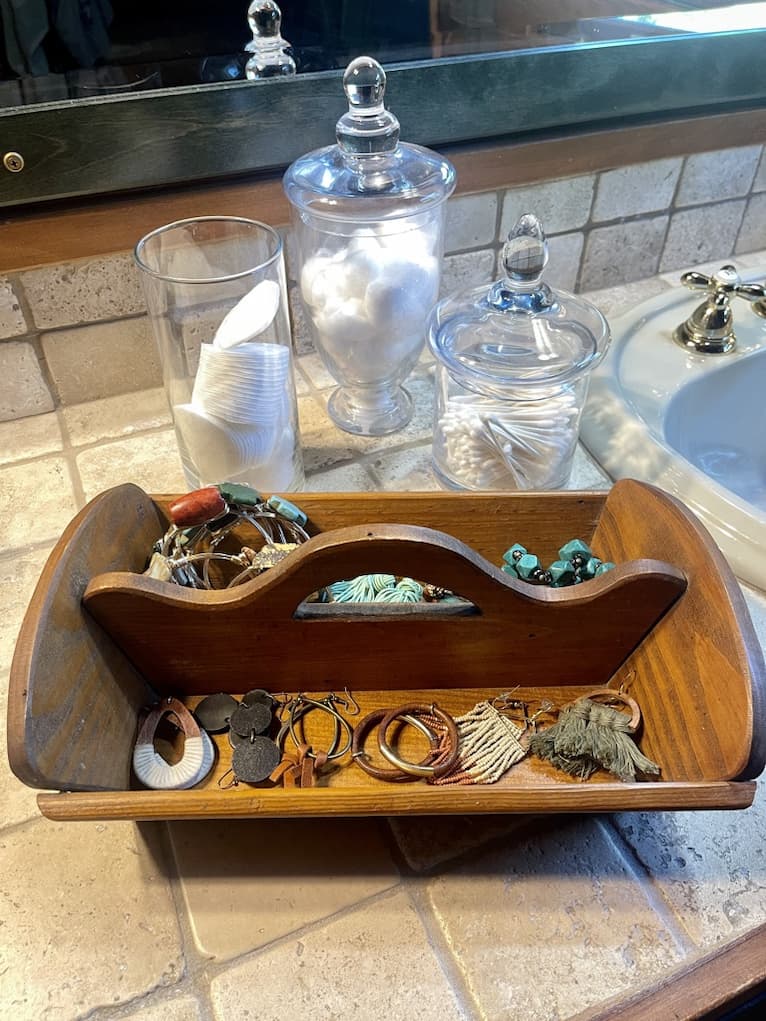 5. Botanical Books
Two new books were recently added to my collection. One on flowers and one on. I thought they not only would make great decor, but will be great references as well. I have a lot to learn about gardening!
One of my projects is to style my potting shed and I thought these would be a great addition.
6. Picnic Baskets
I collect picnic baskets. I have several green ones and brown ones. Some are metal and some are woven wood. I was excited to find a cute red one in a booth recently and then in the next booth over I found another one to go along with it.
Right now my green picnic baskets sit in a stack next to my desk in The Great Room. My white and brown ones are on the mantel in the basement. These new red ones I'm going to use as an end table. Stacked two high they are the perfect height.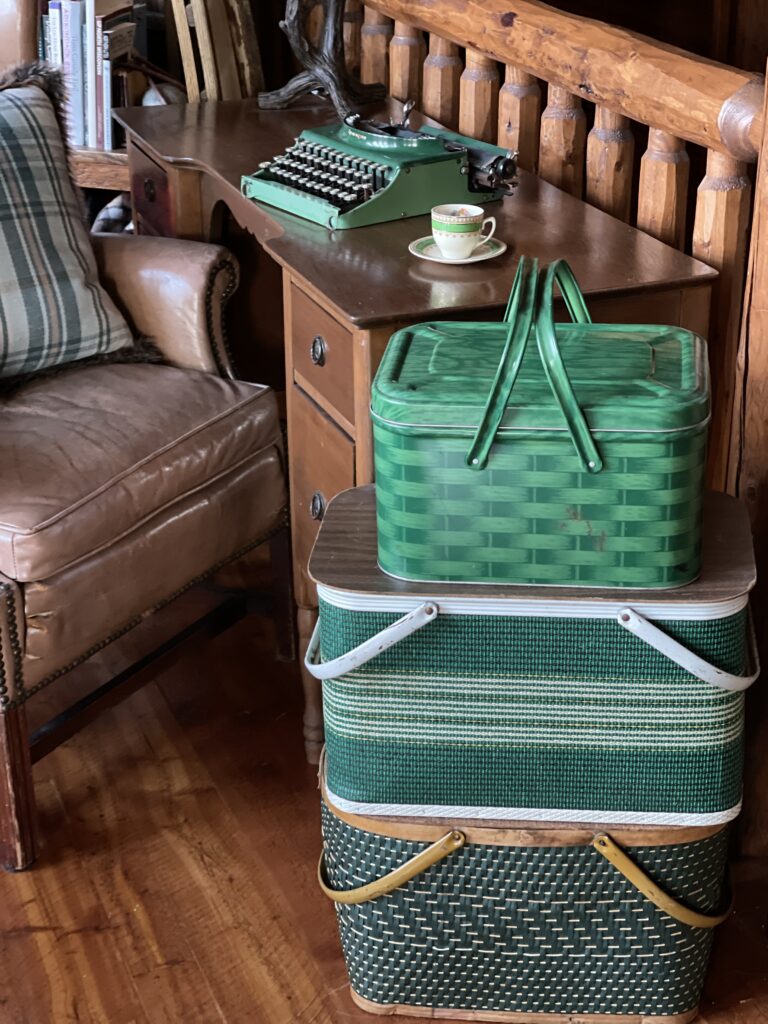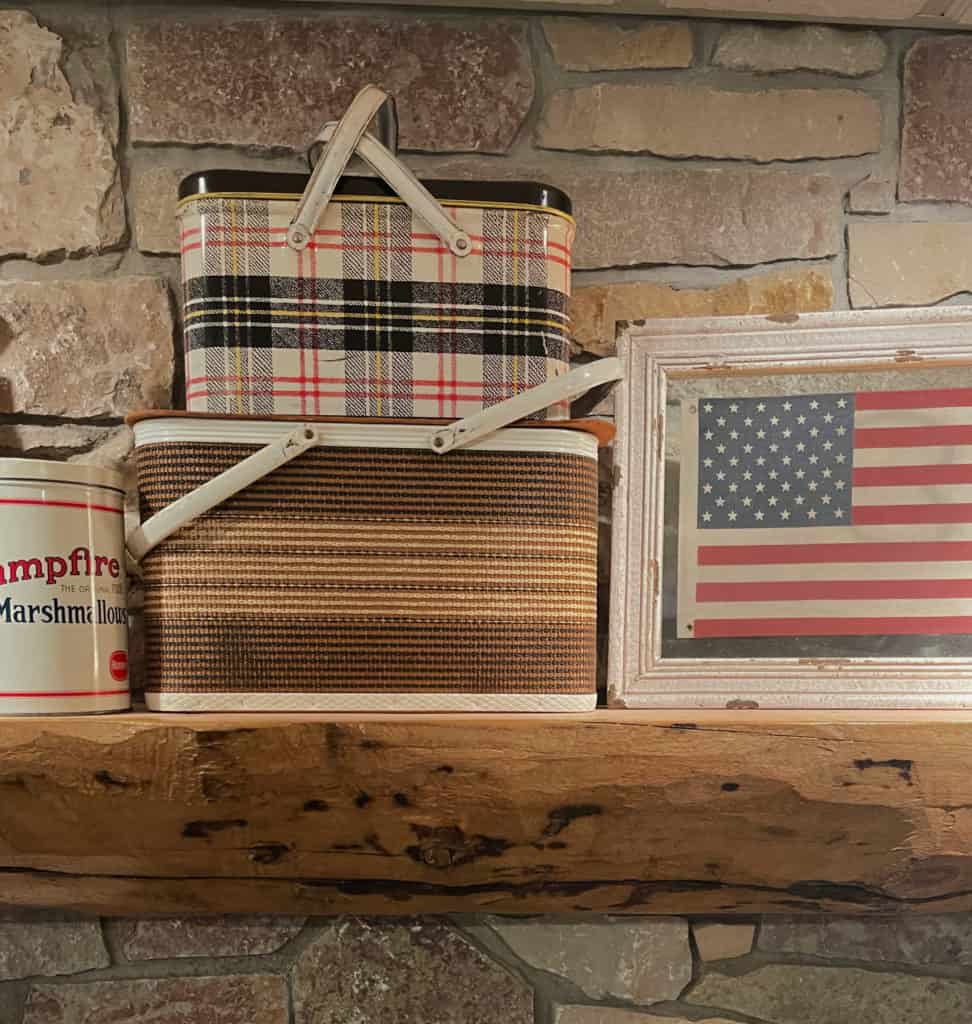 Picnic baskets are not just pretty, they are practical working as extra storage too.
7. Pelican Jug
So far I have 3 pieces of the yellow tartan coolers and jug collection, at least until recently. I found a fourth piece, the little pelican jug to add to it! I was so excited! I will probably use the jug most as a flower vase, when it's not just sitting on display above my kitchen cabinets where I keep all my thermos and jugs.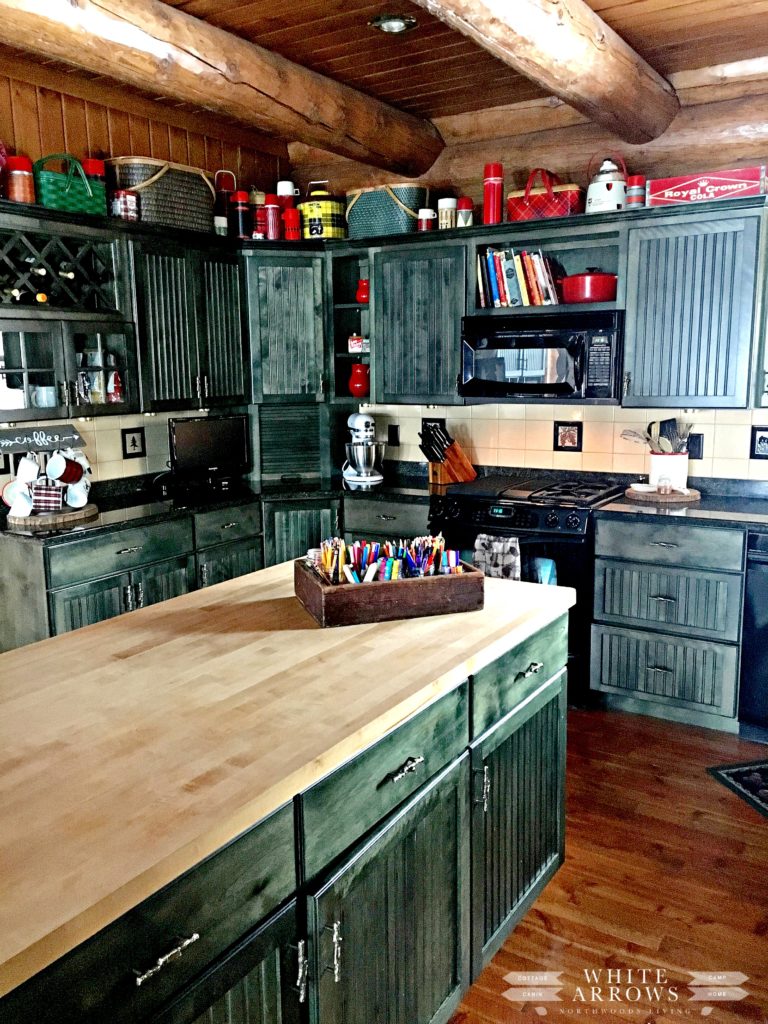 8. Cake Carrier
Cake carriers are such a fun thing! I haven't started collecting them yet, but am really excited to after finding this first one. I want to have enough to also give them away with a cake inside. It would be such a fun thing to do for neighbors and friends!
Or I can take along a cake to share at a gathering in this easy to cary way.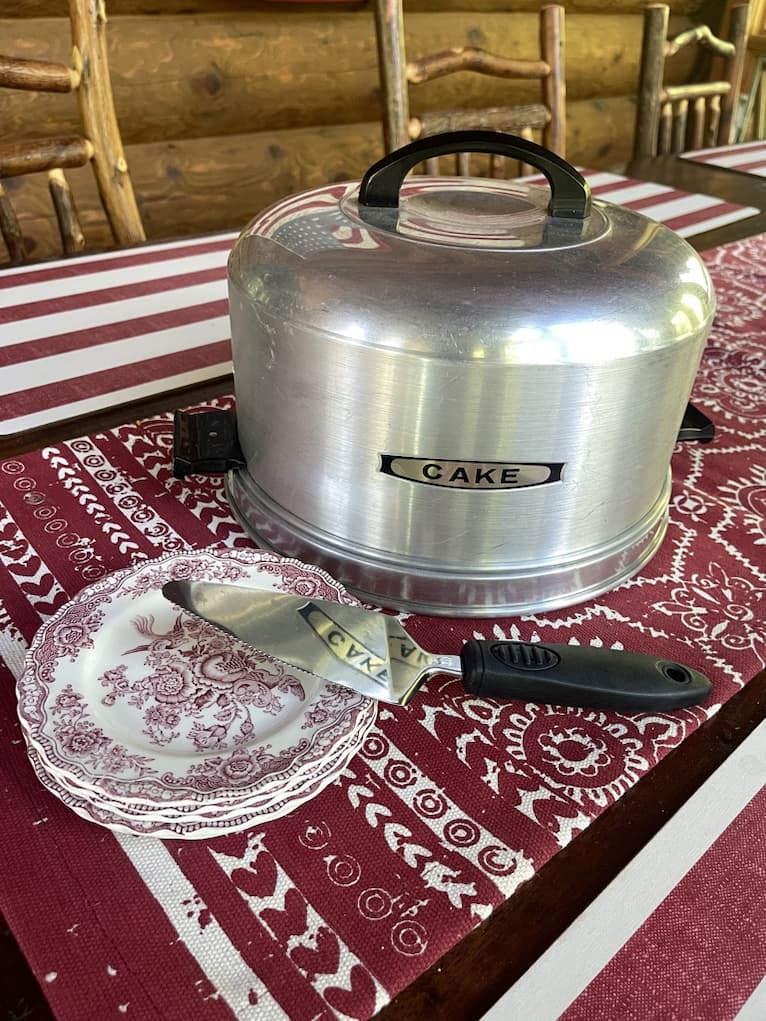 Next up you are headed east over to my friend Rachel's in North Carolina. Her blog, The Pond's Farmhouse, is one of my favorites! I just love seeing the ways she used old containers for flowers and greenery! That's one of my favorite things to do too!
Take the Tour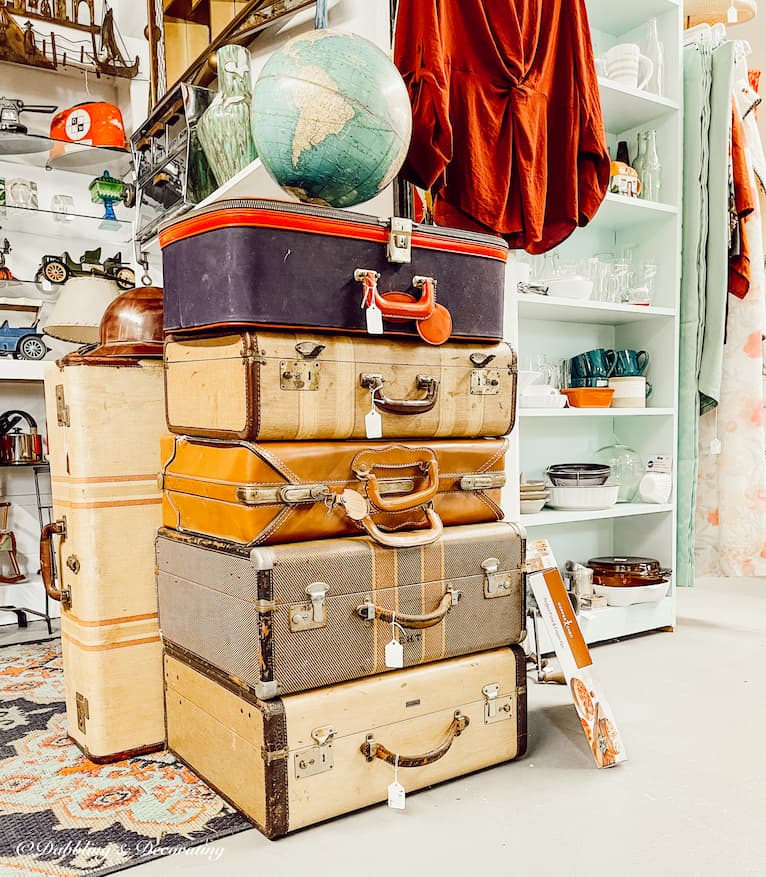 Ann | Dabbling & Decorating ~ Robyn | Robyn's French Nest ~ Kristin | White Arrows Home ~ Rachel | The Pond's Farmhouse ~ Jen | Midwest Life & Style
FOLLOW ALONG
Instagram ~ Facebook ~ Pinterest ~ Twitter ~ YouTube ~ Tik Tok ~ Liketoknow.it