Kickoff of the White Arrows Home Blog Series, "We Were Made to Thrive" filled with encouragement for living a life fully using our gifts, reaching goals, growing and learning each day to live a bold life where we flourish and shine.
Are you feeling lost? Overwhelmed? Tired? Like you're just going through the motions? Are you asking yourself, "Wasn't I made for so much more?"
One of the questions I get asked most is, "How do you do it all?" The answer is, "I don't." I feel lost and overwhelmed sometimes too. But, I am constantly looking for ways to stay motivated, inspired and feel positive about how I spend my time during the day so that I can feel fulfilled and like I've used my gifts to benefit my family, friends and community. And what I've been learning has helped me to stay uplifted and I want to help you do the same.
I decided to take you along on my journey as I strive to live a life where I THRIVE. This series will be shared over the course of several blog posts, YouTube videos and stories on Instagram and Facebook. I encourage you to follow along.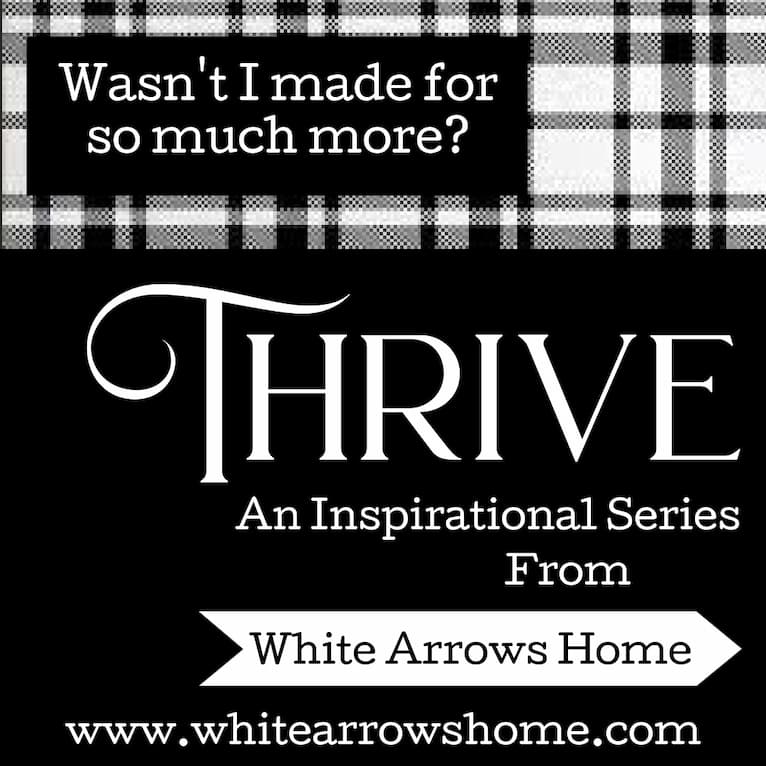 (Affiliate links are used for your convenience. Read my full disclosure here.)
Do you set New Year's Resolutions? I don't tend to, because I'm always setting new goals throughout the year and adjusting my goals as I move through them. It's a daily process for me. I start each morning rewriting my schedule, to do list and goals.
I consider each day, each morning a day I can build off what I've been doing or get a fresh start.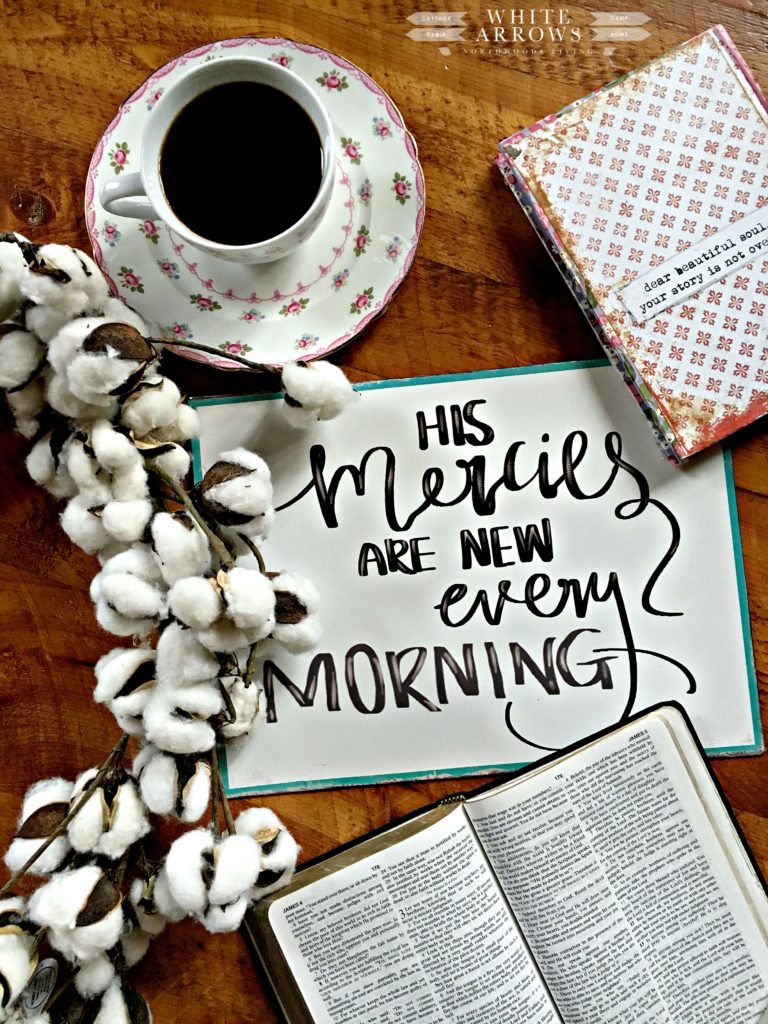 This past year, I was asked to participate in a Word of the Year by She Pens Truth to kick off 2022. I was intrigued. A few years ago, I had chosen a word to help motivate me when I was at a retreat and I really liked the process. That year I had chosen the word Audacious. You can read more about the retreat and my goals HERE.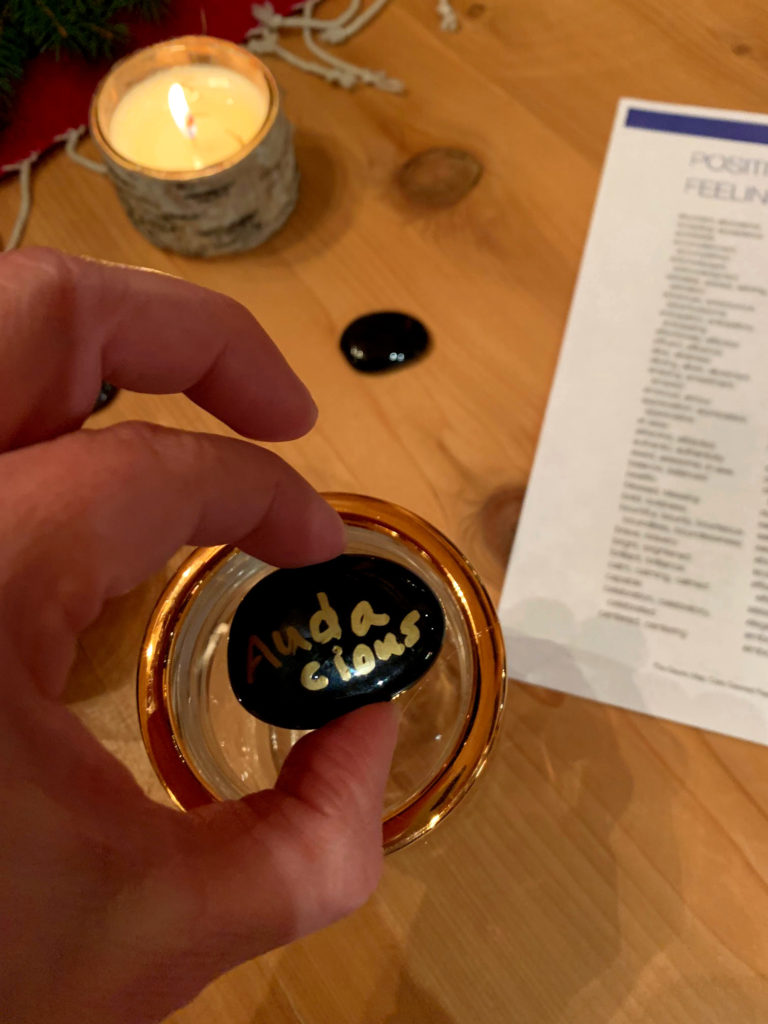 The year I started blogging, 2016, I had been motivated by the phrase "Be Bold" and that journey has led me to amazing places. Taking the bold step to try a dream I'd been holding onto, to start a blog, has now blossomed into a podcast, a brick and mortar and online store, magazine features, friendships and so much more. Read more about my journey IN THIS POST.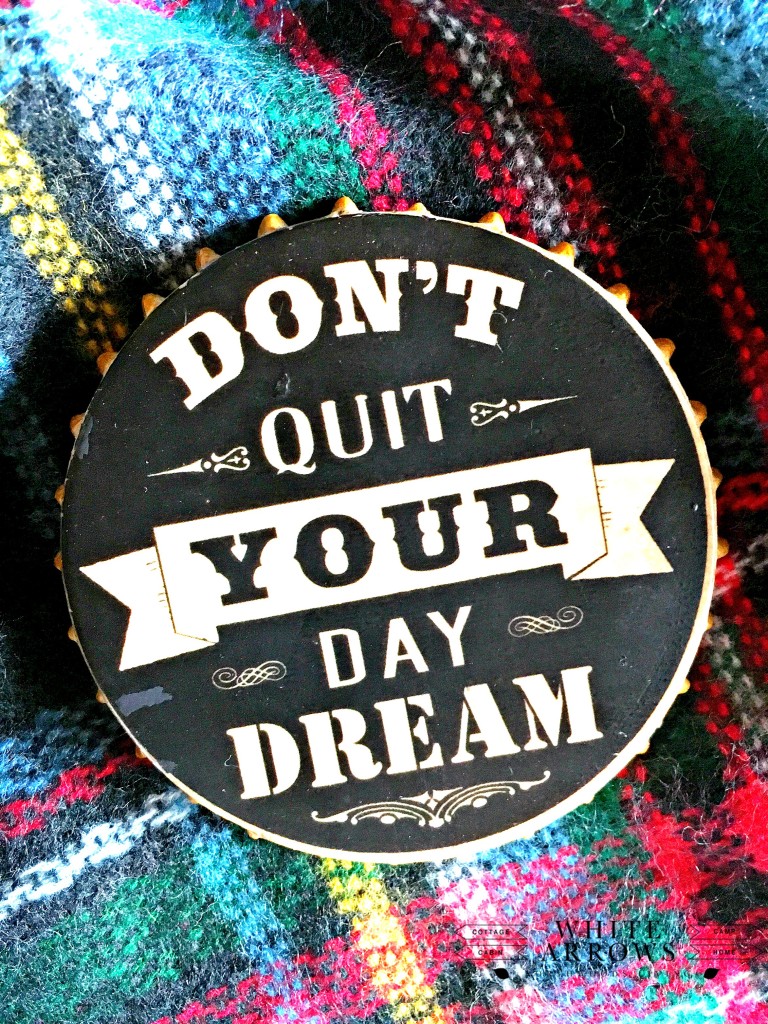 Going though the study I ended by choosing the word Thrive. It held all the hopes and dreams I have for myself.
What does it mean to Thrive?
I found this definition for thrive on the Merriam-Webster website.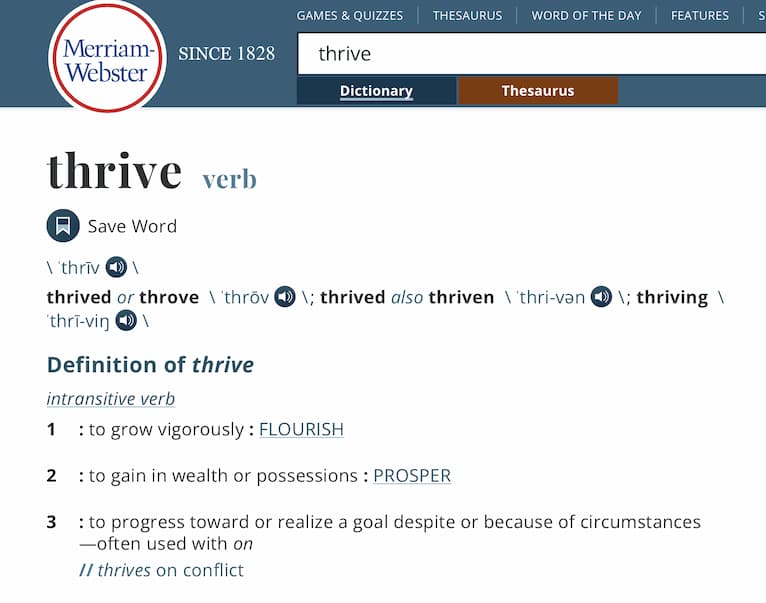 I love #1, to grow vigorously. That means actively working toward thriving. We don't just automatically thrive, it takes work. It takes courage. It takes curiosity. It takes time and effort. But all of that leads to flourishing!
In number 3, it says it is making progress and that is such a good reminder. There will be days that are harder than others. Days where we make a lot of progress and days where we make barely any, but despite of circumstances we keep working toward the goal.
I'll skip the thrives on conflict part, that is not the direction I ever want to go in. I stay away from conflict. I like to say, "Paddle Your Own Canoe" and "Watch Your Own Bobber!"
Let's Get Started
So to start, grab a blank notebook. Pick one up at Walmart, Target, the dollar store or anywhere while you are out. Choose a legal pad, a composition book or find one with a beautiful cover that inspires you. Write in lists or in paragraph form, whatever fits your style and gets the ideas out. Then write your responses to these questions:
How do I define the word Thrive?
In what ways am I thriving right now?
In what ways do I want to improve?
What would my life look like if I was thriving?
What can I start today to make a change?
Can Music Motivate?
One of the things that motivates me most is music. I have playlists for just about everything. I have one called "Good Day" that has happy, upbeat music to get my day started. There's a playlist for when I need encouragement, and even one I call my "Walkout Songs" for before I entertain or give a talk.
The song Thrive by Casting Crowns, though released in 2014, has become one of my anthems this year.
"We know we were made for so much more than ordinary lives
It's time for us to more than just survive
We were made to thrive"
Here are a few other songs that can instantly give me a pick up in mood and motivation:
Defying Gravity from Wicked
A Million Dreams from The Greatest Showman ( I love the version by Pink too)
High Hopes by Panic! At the Disco
Don't Stop Believing' by Journey
The Champion by Carrie Underwood
Never Give Up by Yolanda Adams
Keep Your Head Up by Andy Grammer
The Fighter by Gym Class Heroes
Back in the Saddle Again by Gene Autrey
Fire N Gold by Bea Miller
Won't He Do It by Koryn Hawthorne
Try Everything by Shakira
Today's the Day by Pink
The Climb by Jessi Alexander
Where can I find encouragement?
I find mentors and encouragement through many of the books I read and podcasts I listen to.You can also find encouragement from me each day as you follow along on Instagram and Facebook as I share throughout the day in stories. Subscribe to my blog here so you get my weekly newsletter and links to my daily posts.
How do you find time to read or listen, is a question I'm often asked. I'm intentional about fitting in time. In different periods of my life, I've had to find time in different ways depending on the ages of my kids, my work schedule and chore load. Right now I am often waiting at my kids sports or music practices. I use this wait time as an opportunity. Rather than feel bored or frustrated about having to wait, I'm excited to have time to read or listen. I always have a "wait time" book with me. These are books that I've chosen to inspire me personally or professionally. I keep a pen clipped to the book for all the underlining I do. These books are easy to pick up and put down and get right back into the next time I'm waiting.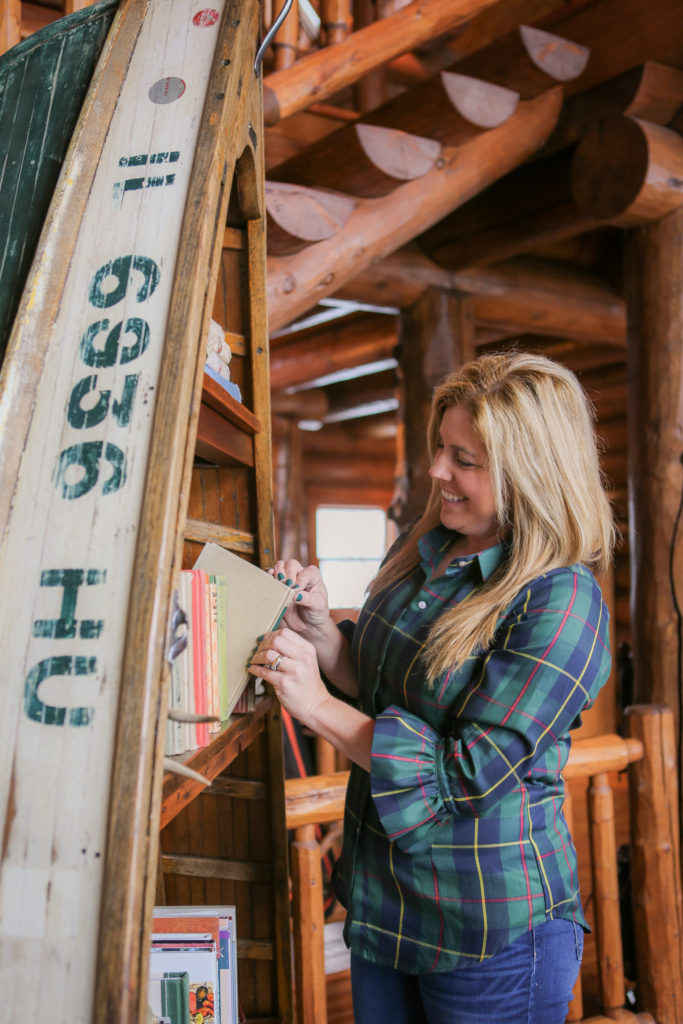 You can find more of my Wait Time book recommendations HERE along with the other books I've been reading. I share at the beginning of each month, here on White Arrows Home, what I'm reading along with tips on how to fit more reading in, how to style book shelves, how to become a reader and so much more. SUBSCRIBE HERE so you don't miss any inspiration!
Here are some of the books that have recently inspired me:
Follow along in this series to learn about more books and authors to learn from.
How do I stay motivated?
Pinterest
I keep Pinterest boards with inspiring quotes or different themes for things I'm wanting to learn or grow in like clean eating recipes.
Here are some of my favorite quotes:
"Dreams don't have deadlines," LL Cool J
God's plan for your life far exceeds the circumstances of your day.
"You can't go back and change the beginning, but you can start where you are and change the ending." C.S. Lewis
"Today or never, that's my motto." Mary Poppins
Forget all the reasons it won't work.
"A ship is always safe at shore, but that's not what it was built for." Albert Einstein
"Don't quit. Suffer now and live the rest of your life as a champion." Muhammad Ali
I have so many more. Follow my Pinterest board and start your own.
List Making
I'm a big list maker, daily to do lists, shopping lists, chore lists, goals…
Getting a new notebook is always a treat for me. I just picked up a new one at Dollar Tree and have been filling it with my lists. There's nothing like the feeling of starting out with a clean blank page and then filling it with tasks and ideas and getting to cross them off as I complete them.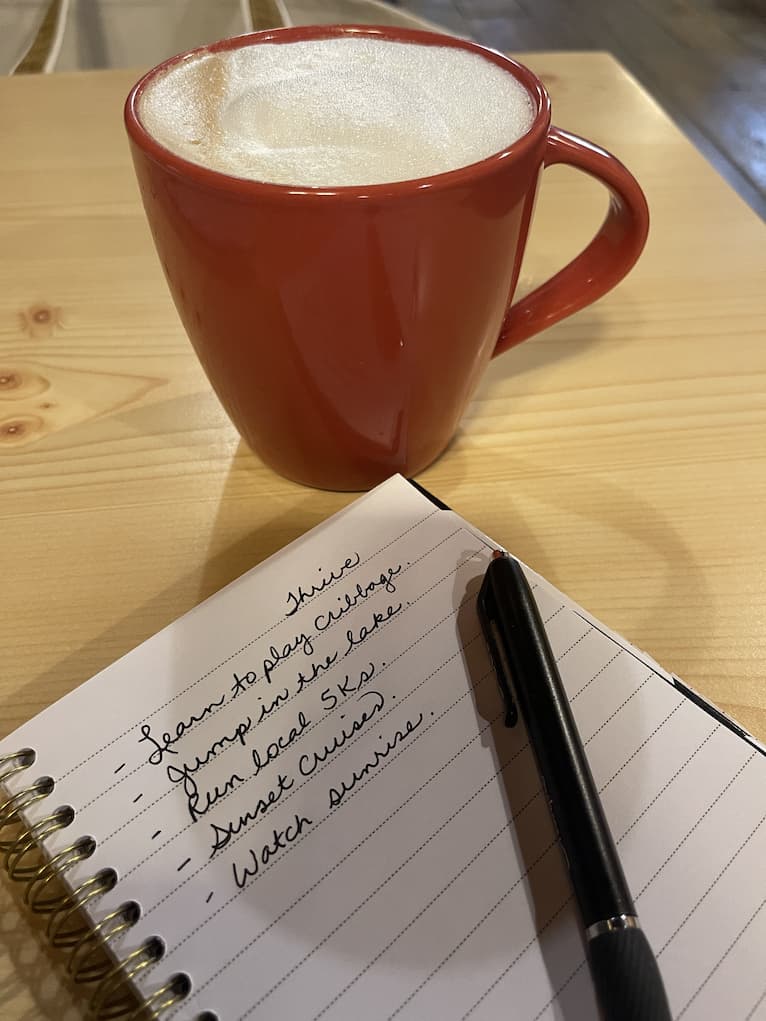 Dream Boards
I have a bulletin board by my desk where I pin up inspiring photos, notes and images that keep my goals in front of me. There are also reminders on the board of things I have accomplished and messages from family, friends and followers that mean a lot to me.
Keeping a visual of where I'm headed and reminders that I can accomplish goals is important. Some of the goals I add to the board are more serious than others. I may add a photo of a vintage vehicle on it that I dream about adding to my collection, but I also have a number for the pounds I want to loose.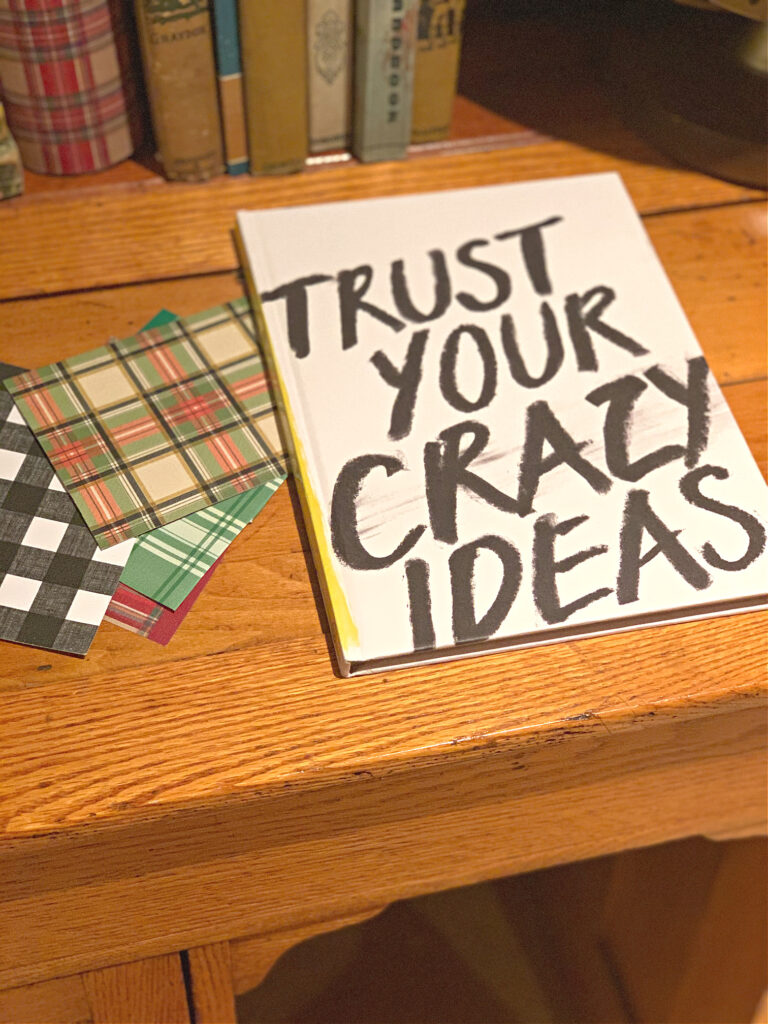 I'm so excited about having you along on this journey. It's going to be amazing to Thrive together!
Coming up in the series:
Tips for Marvelous Mornings
What's Your Fuel?
Styling Spaces to Rejuvinate
Chase That Dream
A Few Beautiful Journals to Get You Started


FOLLOW ALONG
Instagram ~ Facebook ~ Pinterest ~ Twitter ~ YouTube ~ Tik Tok ~ Liketoknow.it ~ Podcast