My fourteen most popular posts from this year share style, tablescapes, holidays and more.
It's been fun to look back at what popular posts my readers have enjoyed most over the past year. Enjoy taking a look back with me, there may be a few posts you've missed or you can find inspiration all over again.
My Most Popular Posts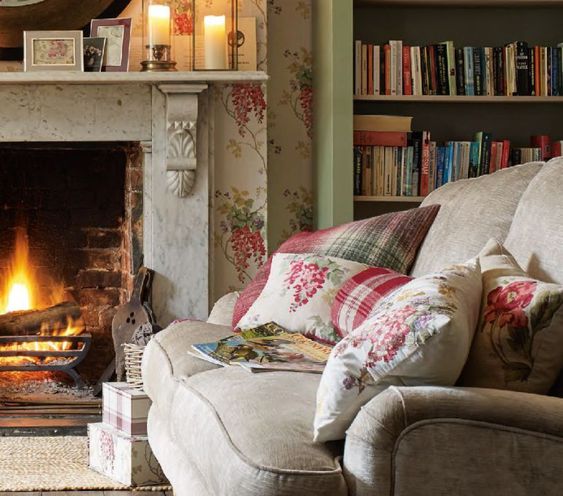 Even though some of these posts like, Camp Style Decor, were written before 2019 they are still performing well and popular year after year.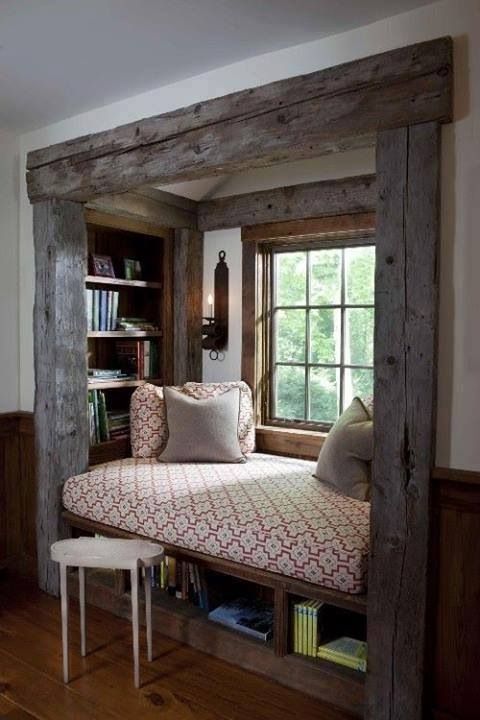 So many of you like me, love to read! I love all the inspiration from this post for creating cozy places to curl up with a book.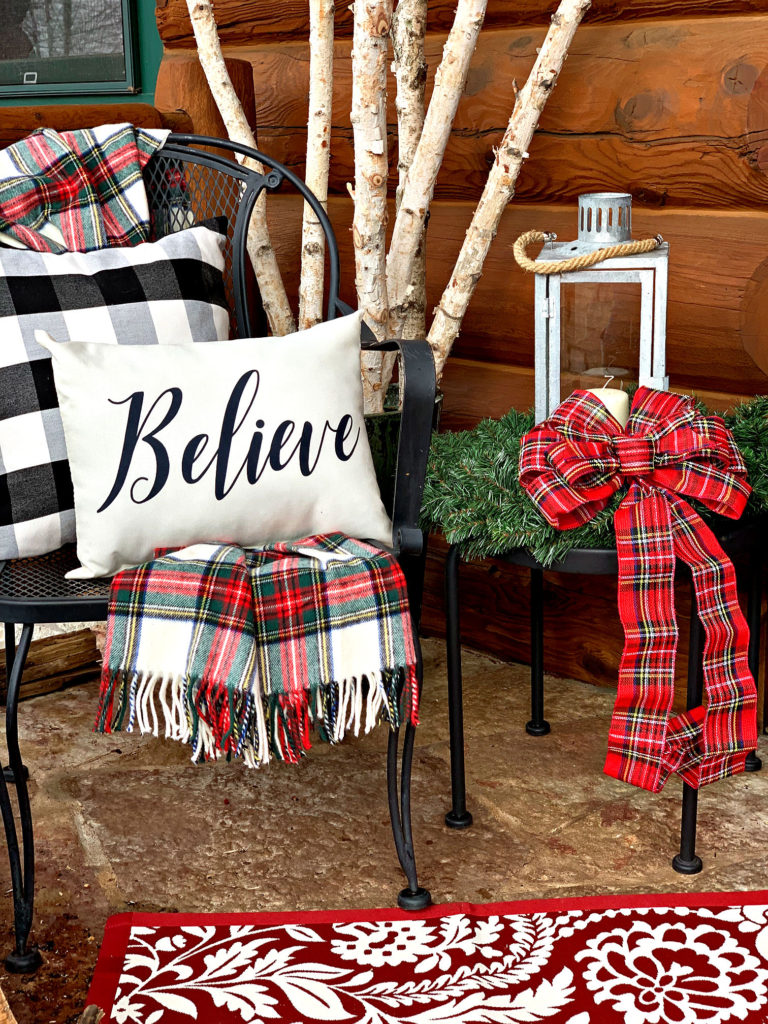 My Holiday porch decor this year was a favorite of mine! I loved the birch and plaids.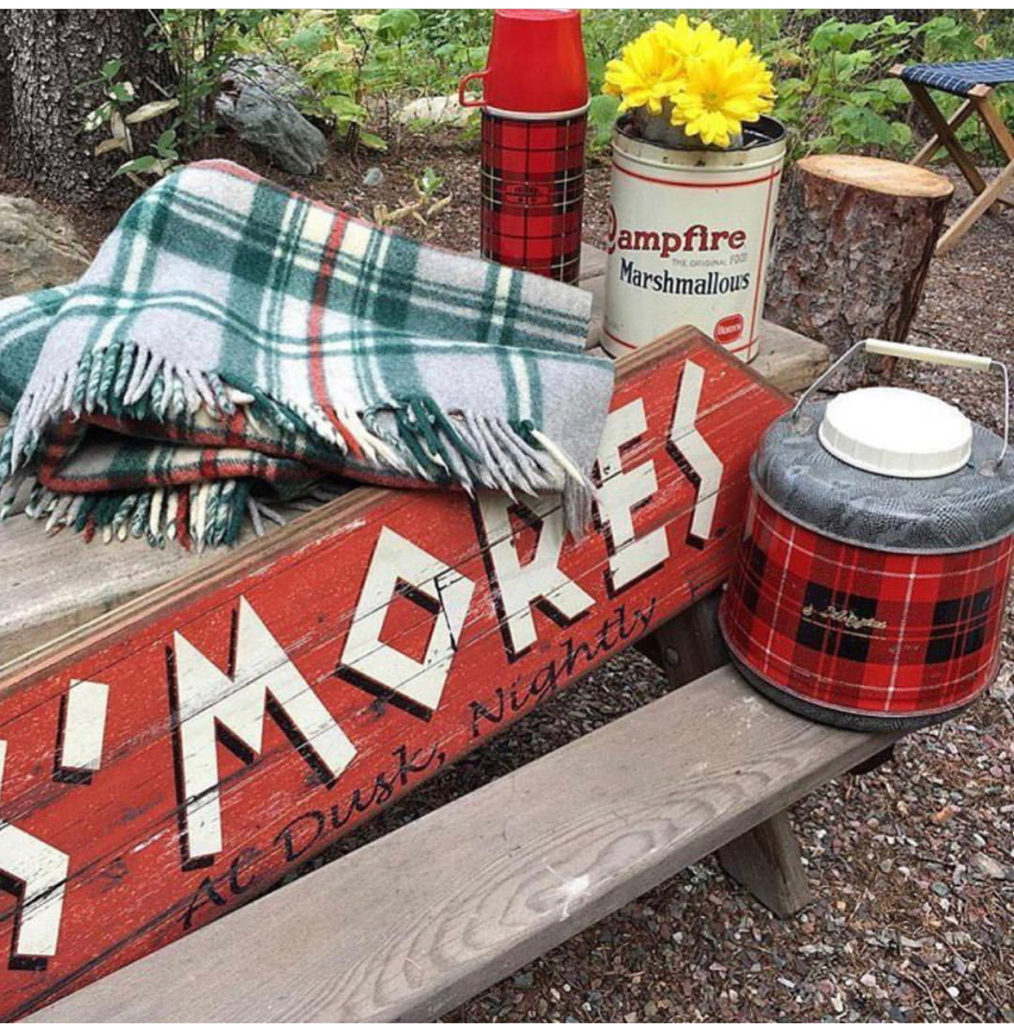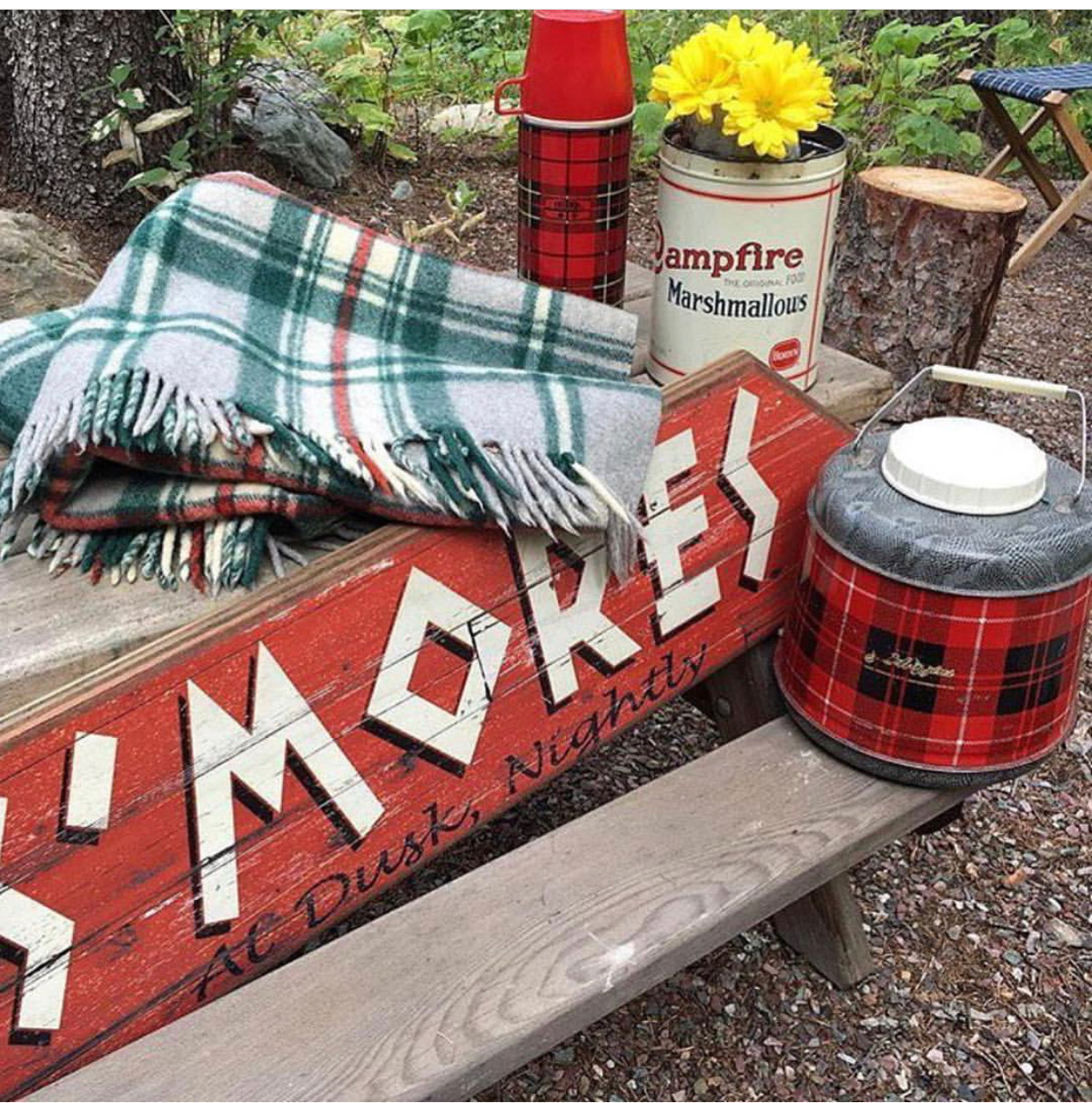 Sharing how I style pieces from my vintage collection is one of my favorite things to write about. I'm so glad you love it too!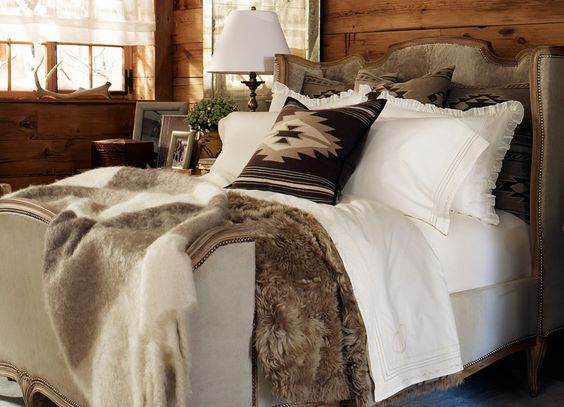 It's so inspiring to find ideas from other designers and bloggers for my own decor. I love sharing my favorites with you in round ups like this post about Lodge Style Decor.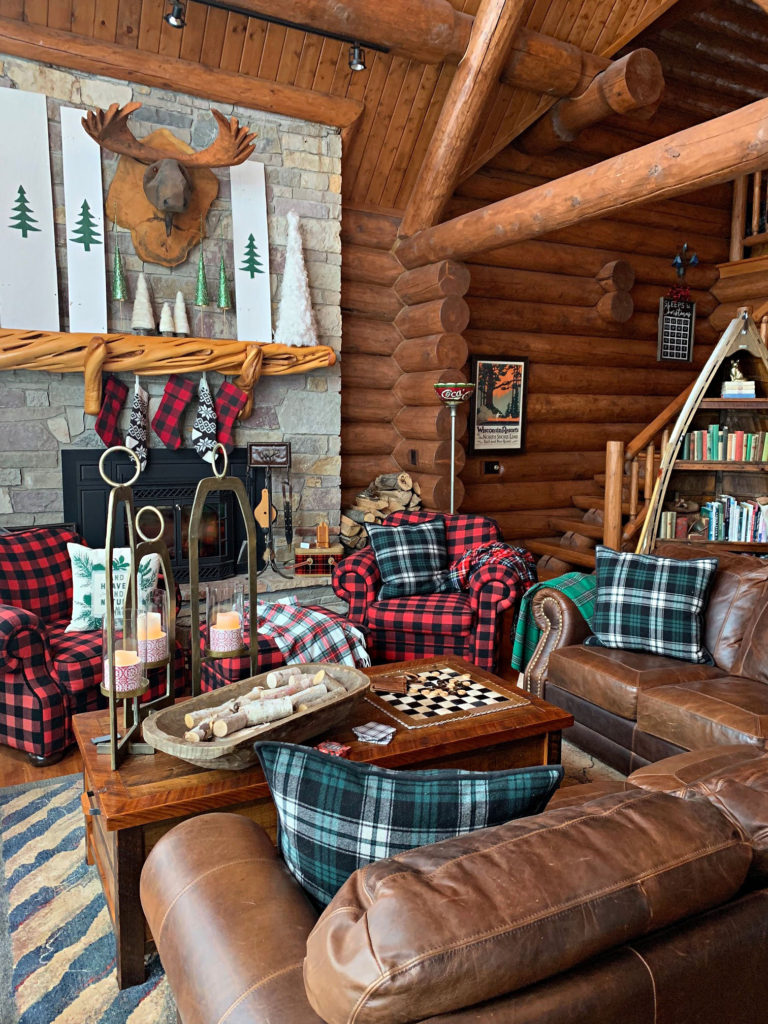 Finding these shutters from an old cottage was such a fun springboard for my Christmas decor this year!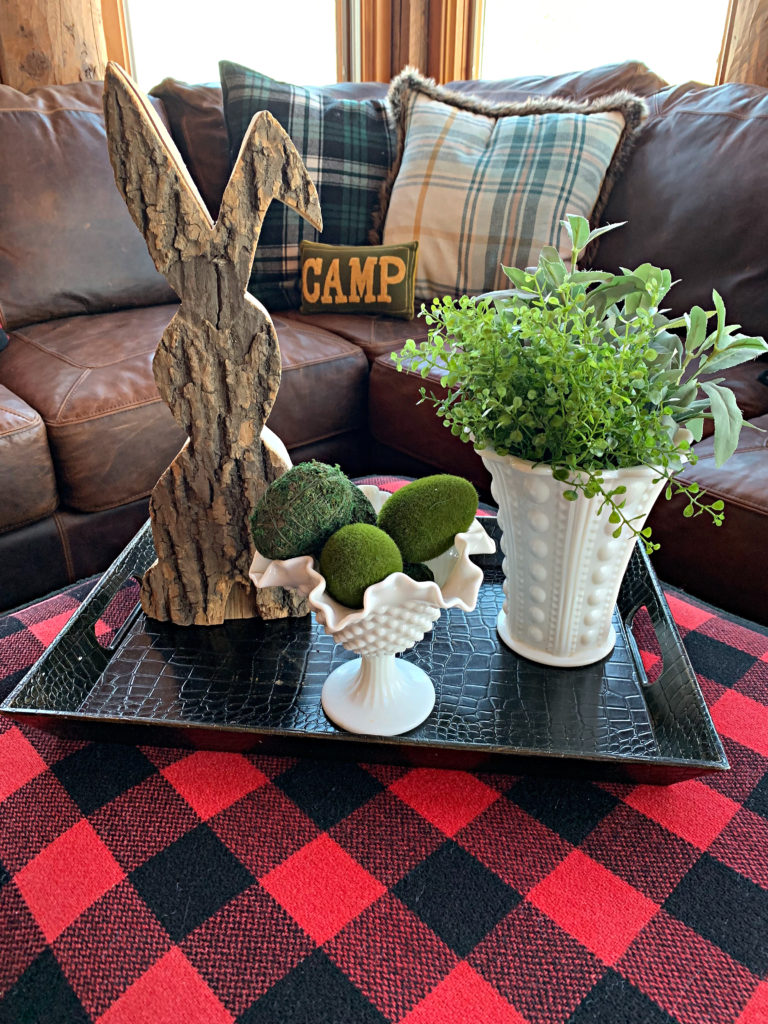 Inspiration for my decor comes from the nature right outside our windows. I love to pull in lots of green in Spring.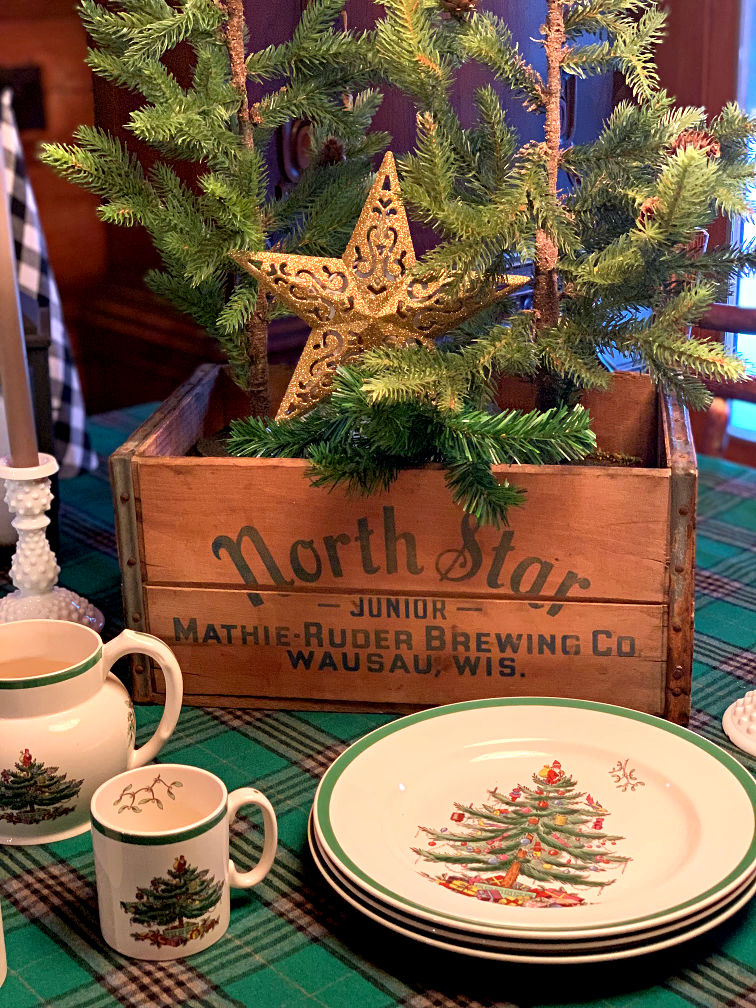 Mixing old and new is my style. This new plaid throw made the perfect tablecloth to set my Spode collection on this Christmas.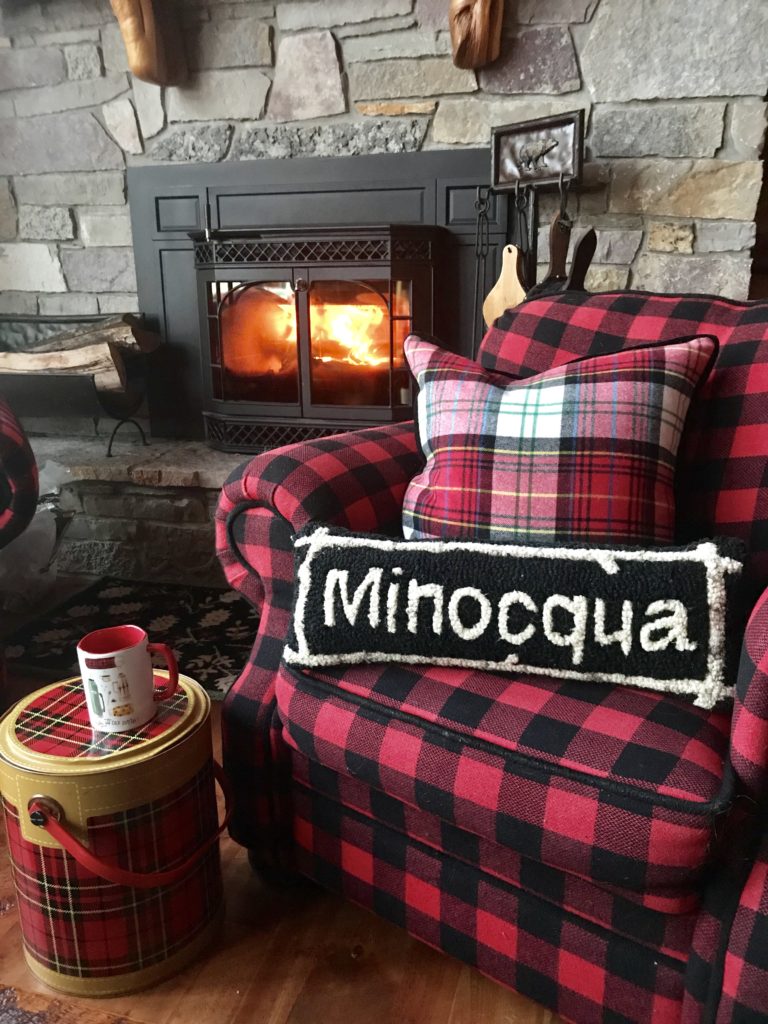 Our buffalo plaid chairs may be a signature of our home, but I love using the pattern in other places around our home too. I use the traditional red and black, but I also black and white and other color variations too.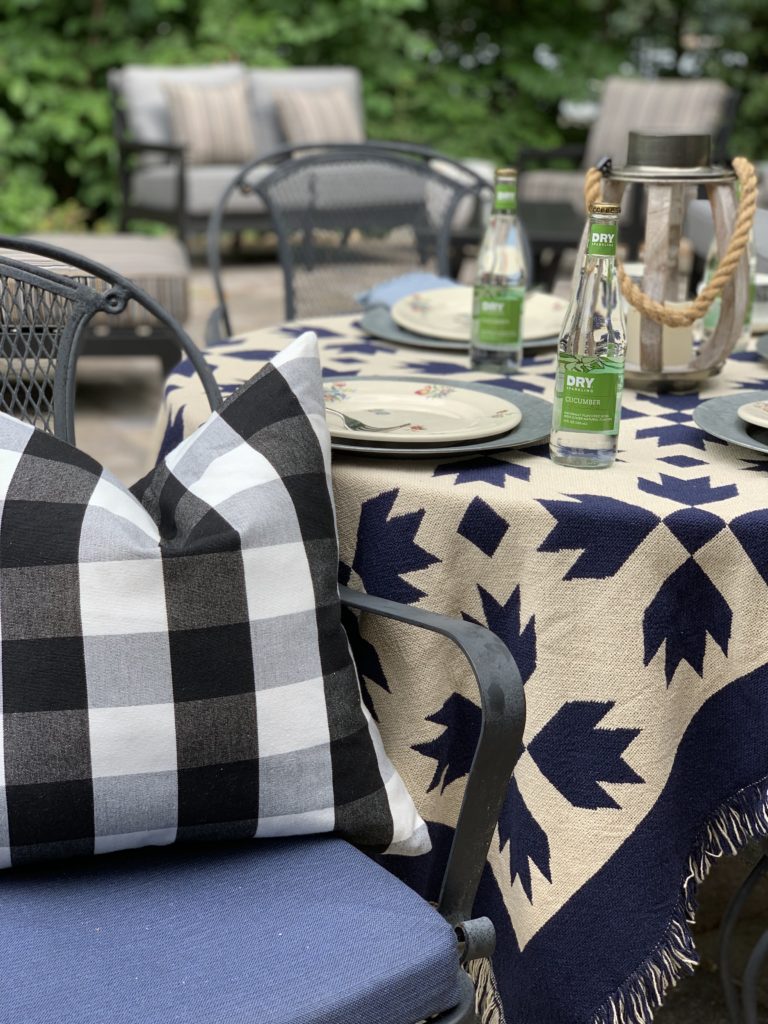 As I write this post in the middle of snow it's fun to look back just a few months to Summer time. One of my favorite things about where we live is having the different seasons. We never get tired of them and appreciate whichever one we are in. This Summer we loved sitting out on our back patio.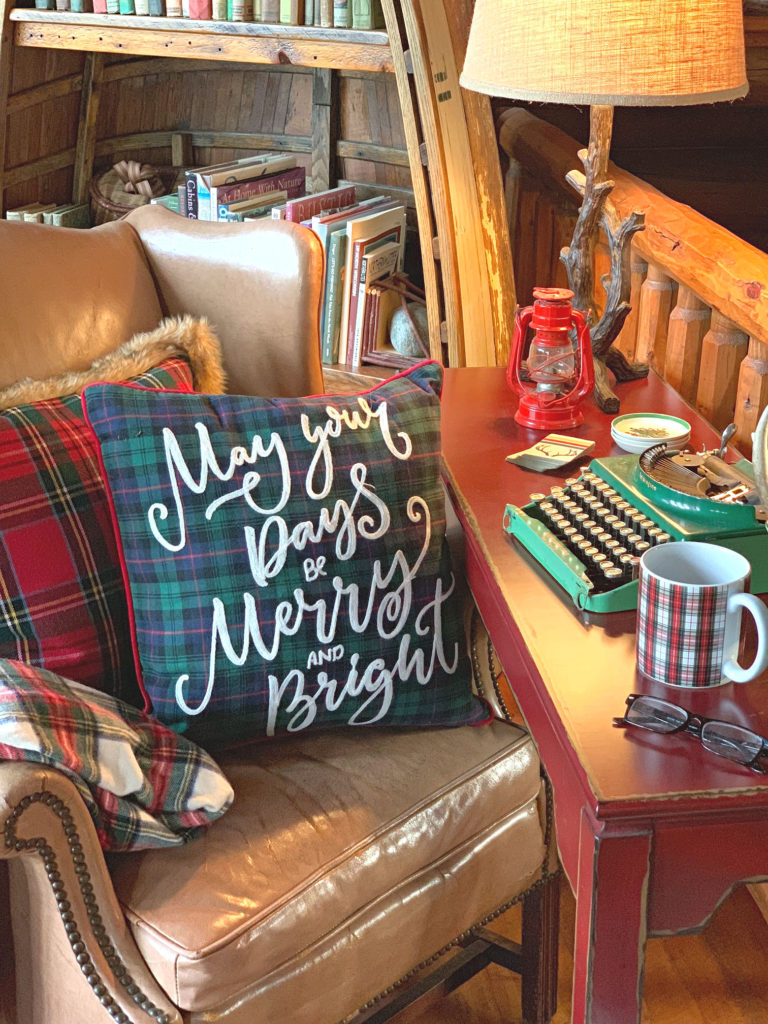 Decorating vignettes around my house to show off my vintage pieces and holiday decor is one of my favorite things. It's fun to shop my house and use things in original places to make them feel fresh and new.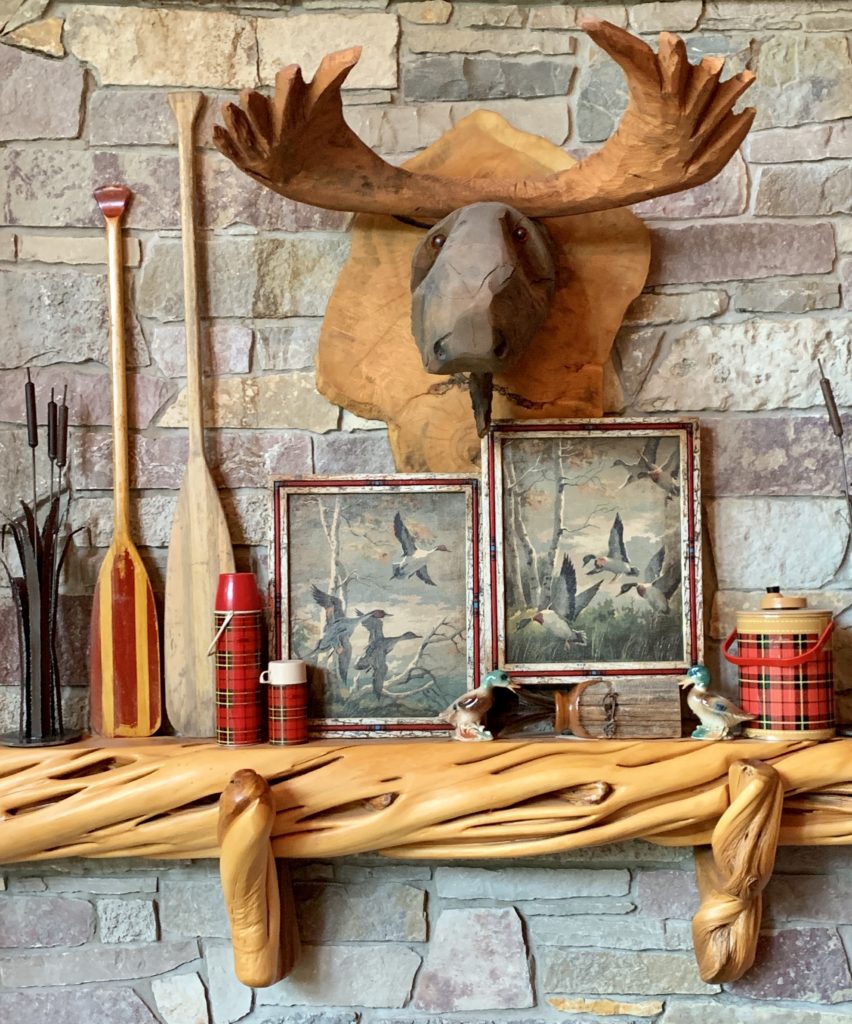 Our mantel is one of the places I love to be creative. This Fall I went with a duck hunting theme using plaids, ducks and metal cattails.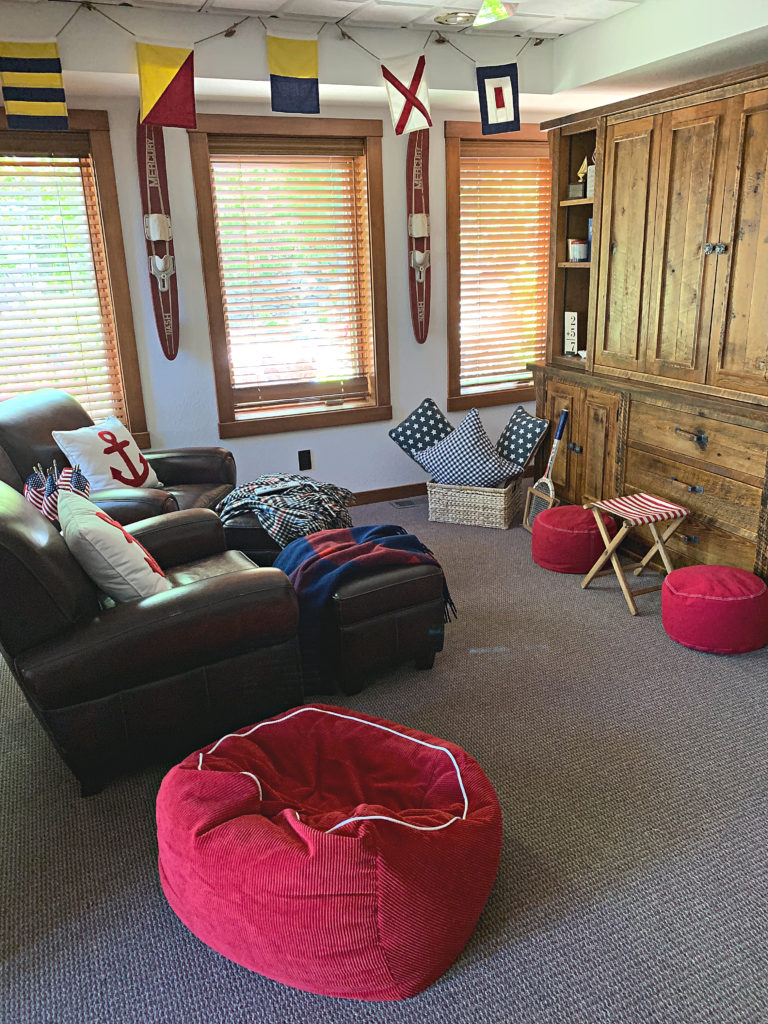 I love showing our home to you in all the different seasons. Summer is such a fun time at the lake and this nautical inspired gathering space is a favorite.
Thank you so much for all your support! I always love getting comments, feedback and questions. It helps me plan my content for the year to come. I can't wait to share with you all that's ahead in the coming year!
Follow Along
Instagram ~ Pinterest ~ Facebook ~ Twitter