I'm sharing pieces from my collections with items perfect for lake houses, cottages and cabins, man caves or kids' bedrooms.
Lake house decor isn't just for the lake house. It can look amazing wherever you live and in any style of home. So many of these items have practical uses as well as being beautiful just on display.
I'm excited to kick off thisLake House Vintage Must Haves Series as I participate in my monthly Thrifting With the Gals Blog Hop.
A big thank you to my friend Ann of Dabbling & Decorating for pulling this group together a few years ago! I look forward to our weekly thrifting adventures on social media where we love to share as well on Instagram Stories.
(Affiliate links are used for your convenience. Read my full disclosure here.)
MEET THE GALS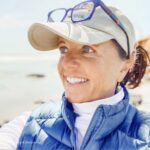 Ann @ Dabbling & Decorating | Pinterest | Instagram | Facebook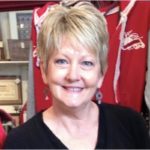 Rachel @ The Ponds Farmhouse | Pinterest | Instagram | Facebook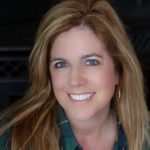 Kristin @ White Arrows Home | Pinterest | Instagram | Facebook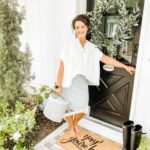 Robyn @ Robyn's French Nest | Pinterest | Instagram | Facebook
And our Guest Host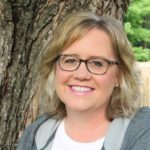 Lora @ Lora Bloomquist Create & Ponder | Pinterest | Instagram | Facebook
More Thrifting Inspiration:
If you are coming over from my friend Robyn's at Robyn's French Nest welcome to my lakeside log cabin home in The Northwoods of Wisconsin. Just like Robyn, I love filling our home with the vintage treasures I find while out #thriftingwiththegals. Her vintage Fall items are so pretty!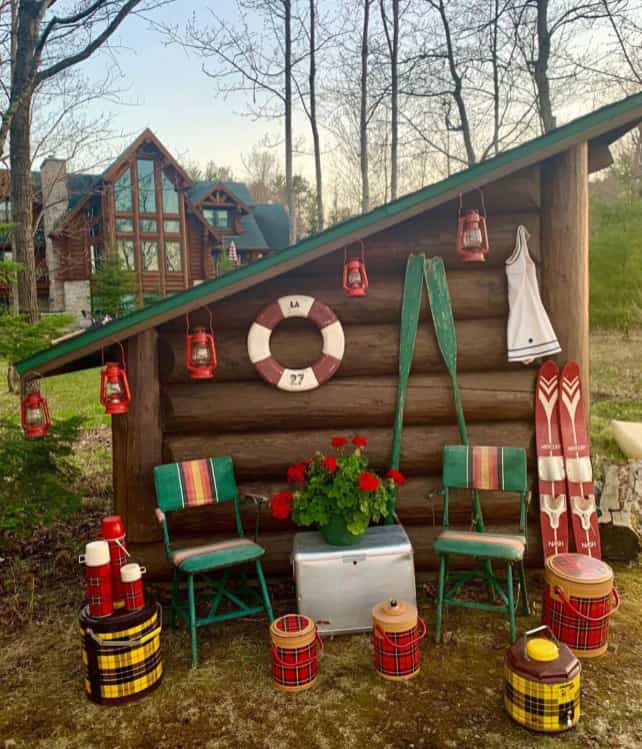 Fishing Creel
I think fishing creels are works of art. The weaving and the leather work make each one unique. They can be used in so many ways to accessorize your home. You can hang a grouping of them over a stair rail. Hang one in a gallery wall grouping or display one on a bookshelf. They even look beautiful filled with flowers. You can see more ideas on my Fish Camp Pinterest board.




Paddles & Oars
Incorporating vintage paddles and oars into your decor is a great way to add height to your styling. I love using them inside and outside our home. They work great hanging on the wall as a curtain rod or towel rack. You can take several of them lined up together to make a beautiful headboard. See more ideas in this post. You can also see how my friends and I had a fun DIY day painting old paddles here.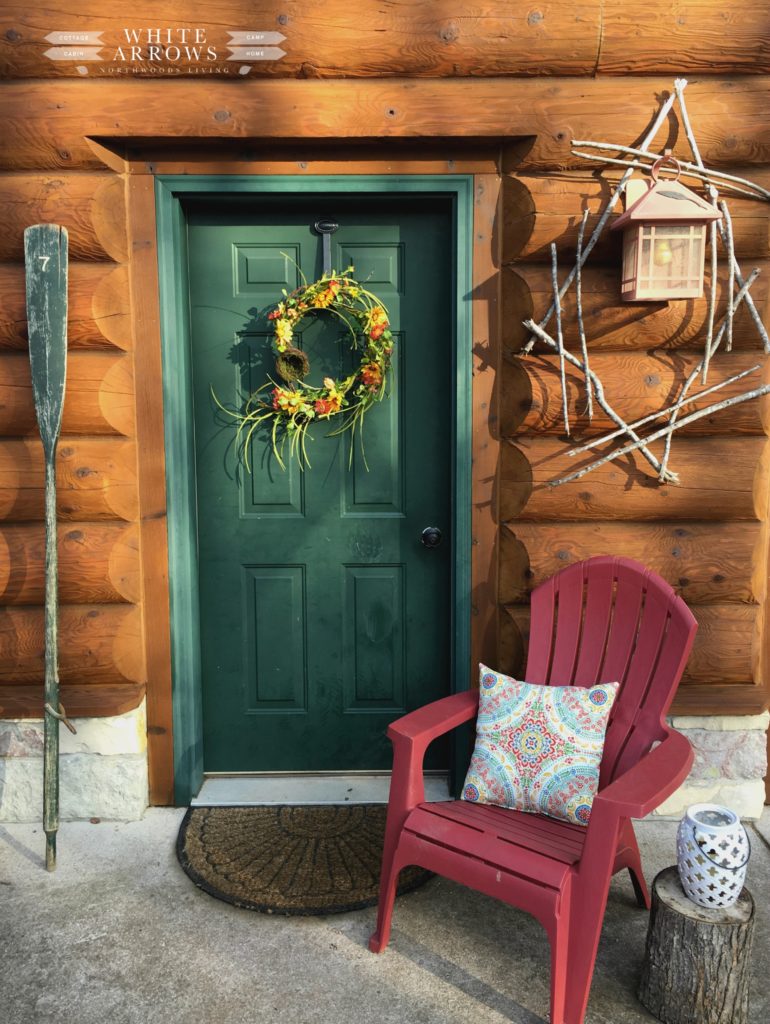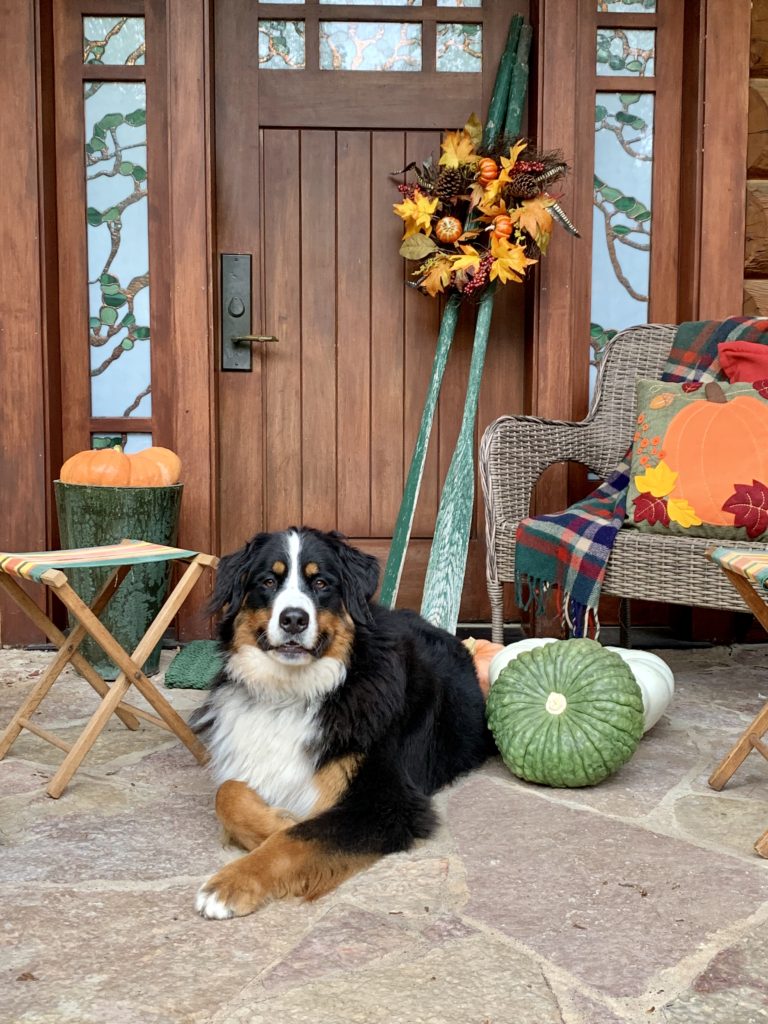 Boats
Old boats like canoes and rowboats can be used to make bookshelves or hang on the wall. You can turn them into a bed or suspend from the ceiling. However they are used, they are a conversation piece in any space. This old boat turned bookcase is one of our favorite pieces of furniture in our home.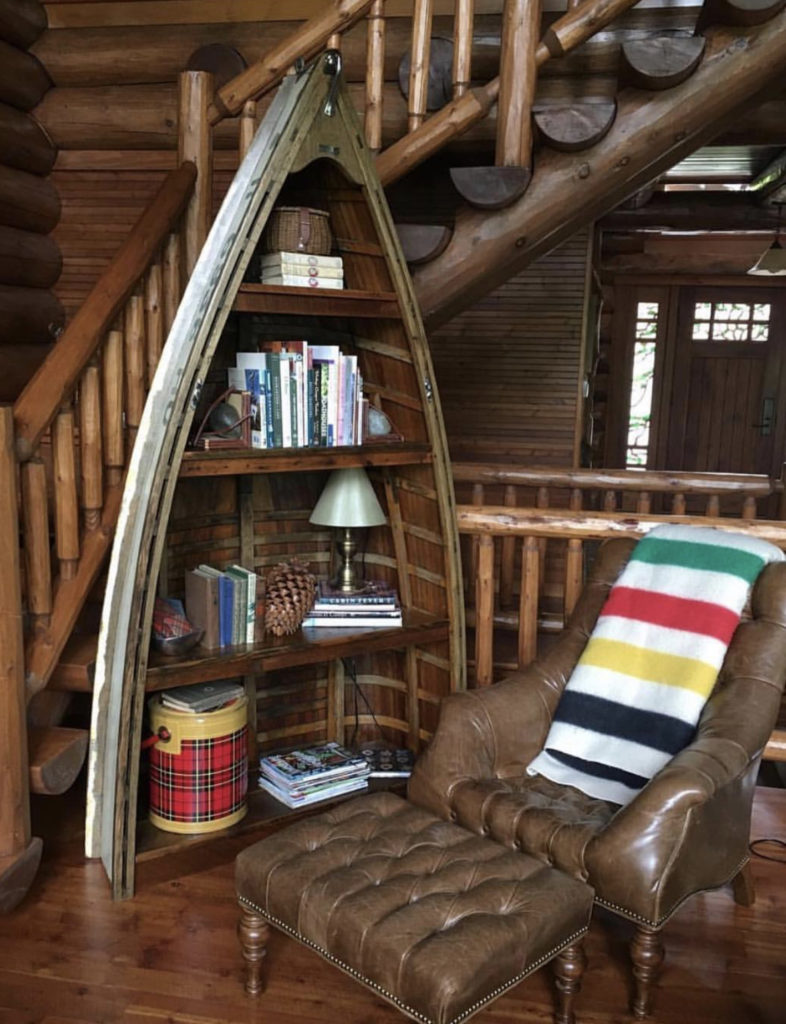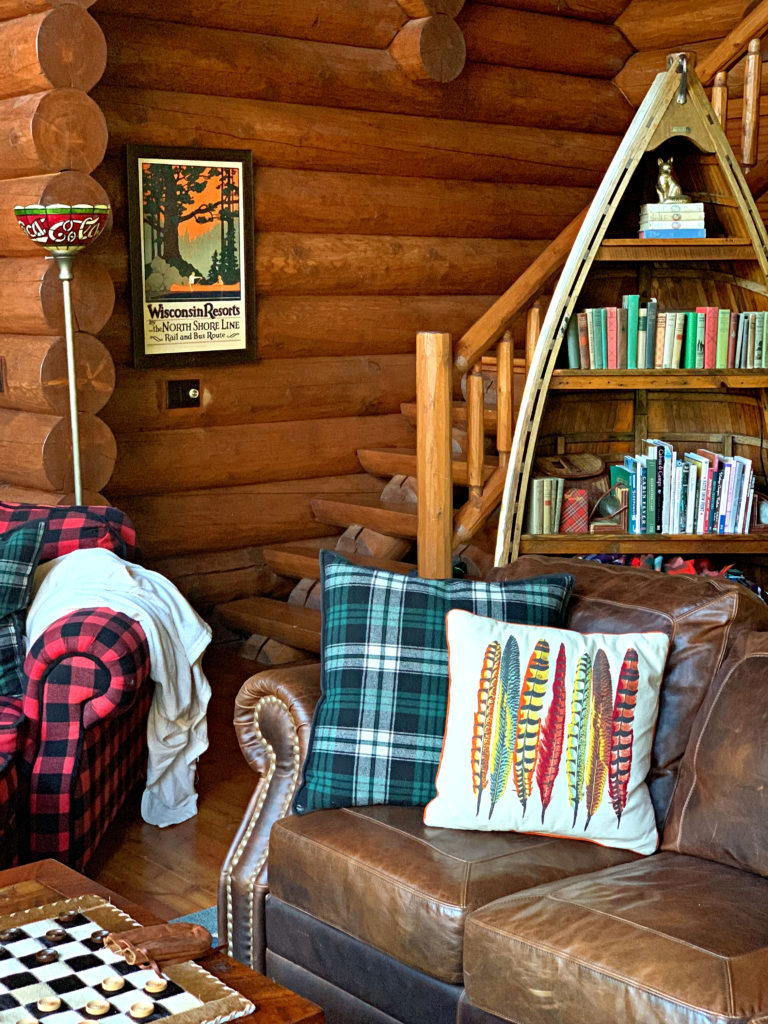 Minnow Buckets
I love collecting old minnow buckets and use them for a variety of things. I have one filled with extra toilet paper rolls in my son's bathroom. I fill them with flowers like mums in the Fall and Poinsettias at Christmas. They work to hold beverages or snacks. They even look great stacked up on display in a corner.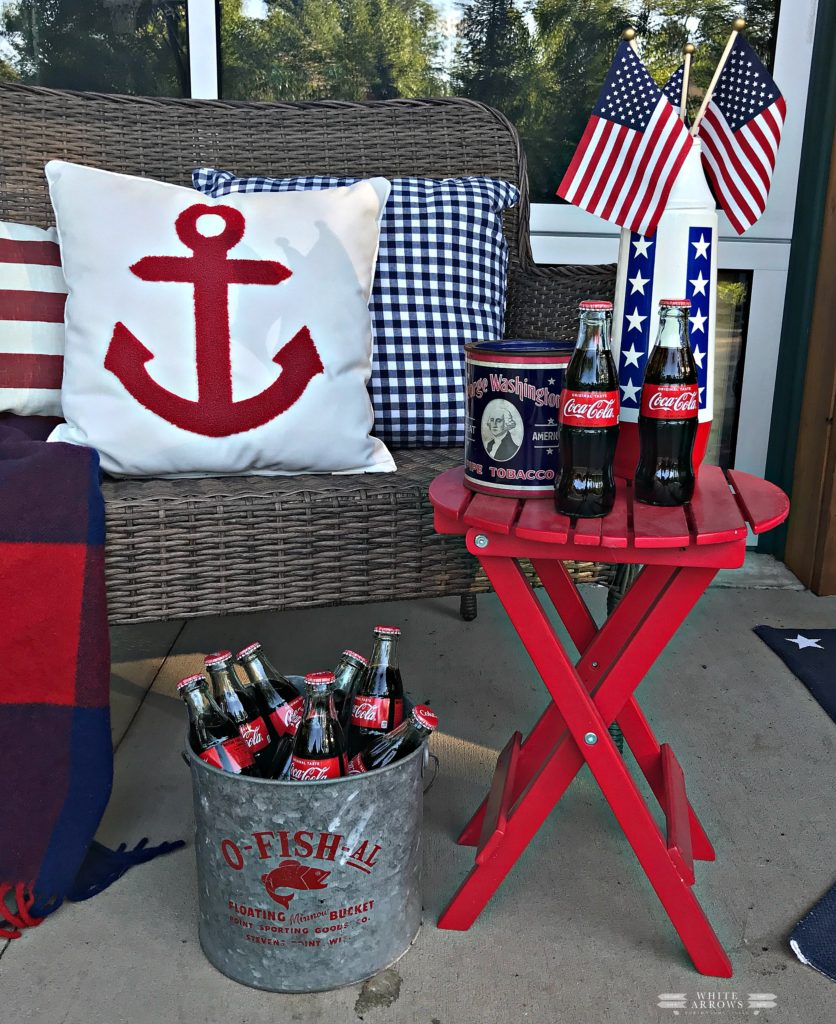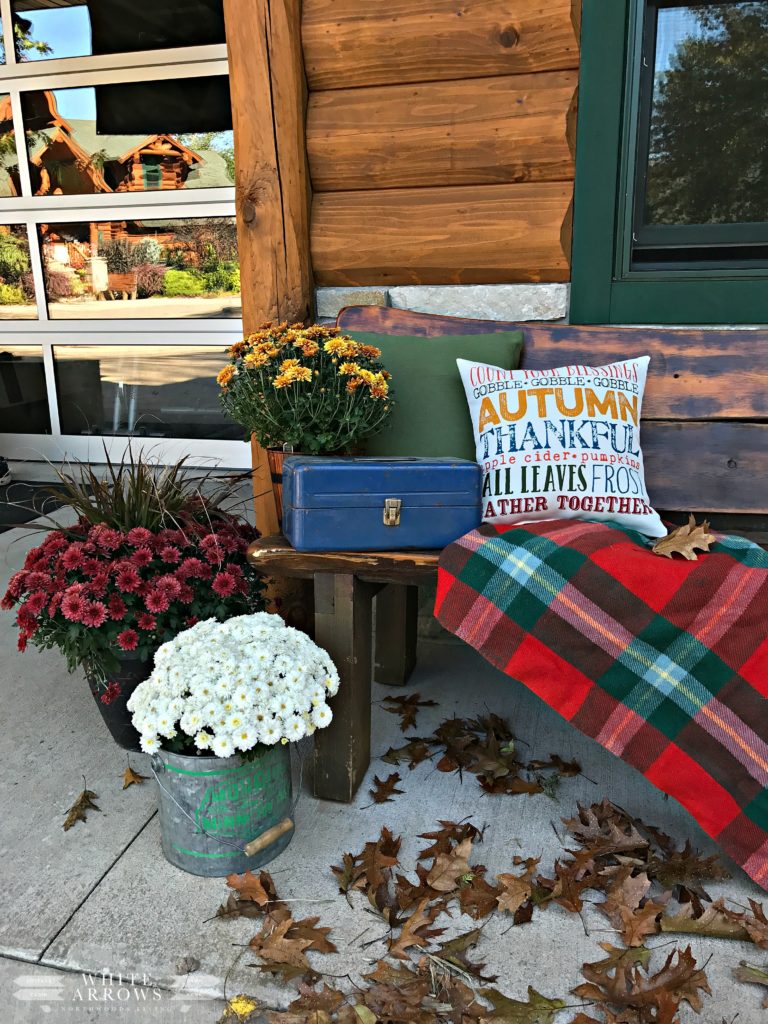 Sporting Magazines
Another fun thing I always have my eye out for are old sporting magazines. They look great setting out on the coffee table or framed on the wall.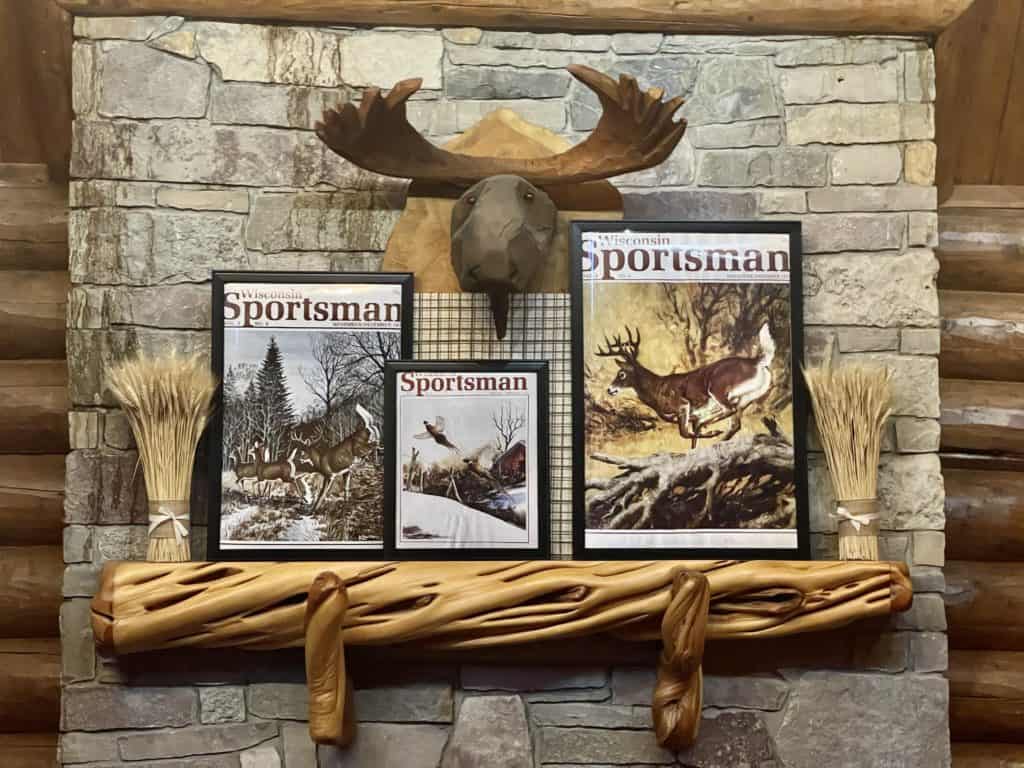 Shutters
There are so many charming styles of shutters hanging on cabins and cottages around The Northwoods. You can often find old shutters in antique shops and they work great to use as wall art or headboards. I found the cutest pine tree shutters at a local shop and used them on my mantel for Christmas. See more here.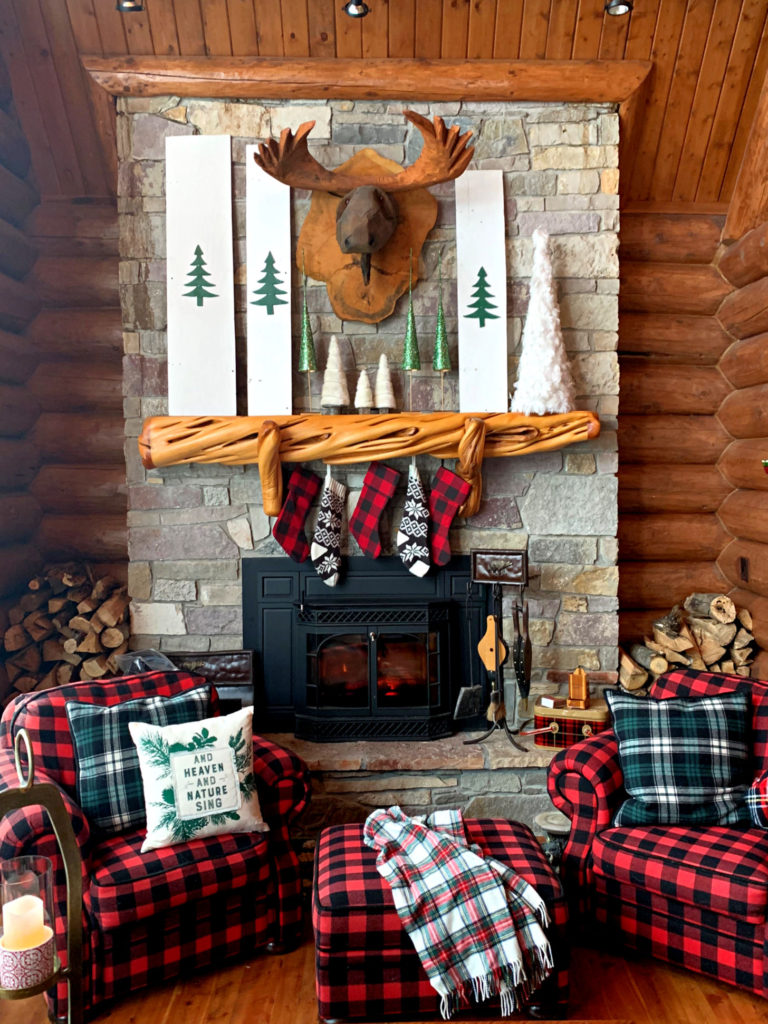 Soda Crates
Soda Crates are another versatile vintage item. They look great just stacked together on display or can be used for a practical purpose. I have a friend that uses them to keep her pantry pretty and organized. I use them all the time when entertaining as a carrying tray or I line them with seasonal napkins to hold snacks or dips. See tons of amazing ideas IN THIS POST.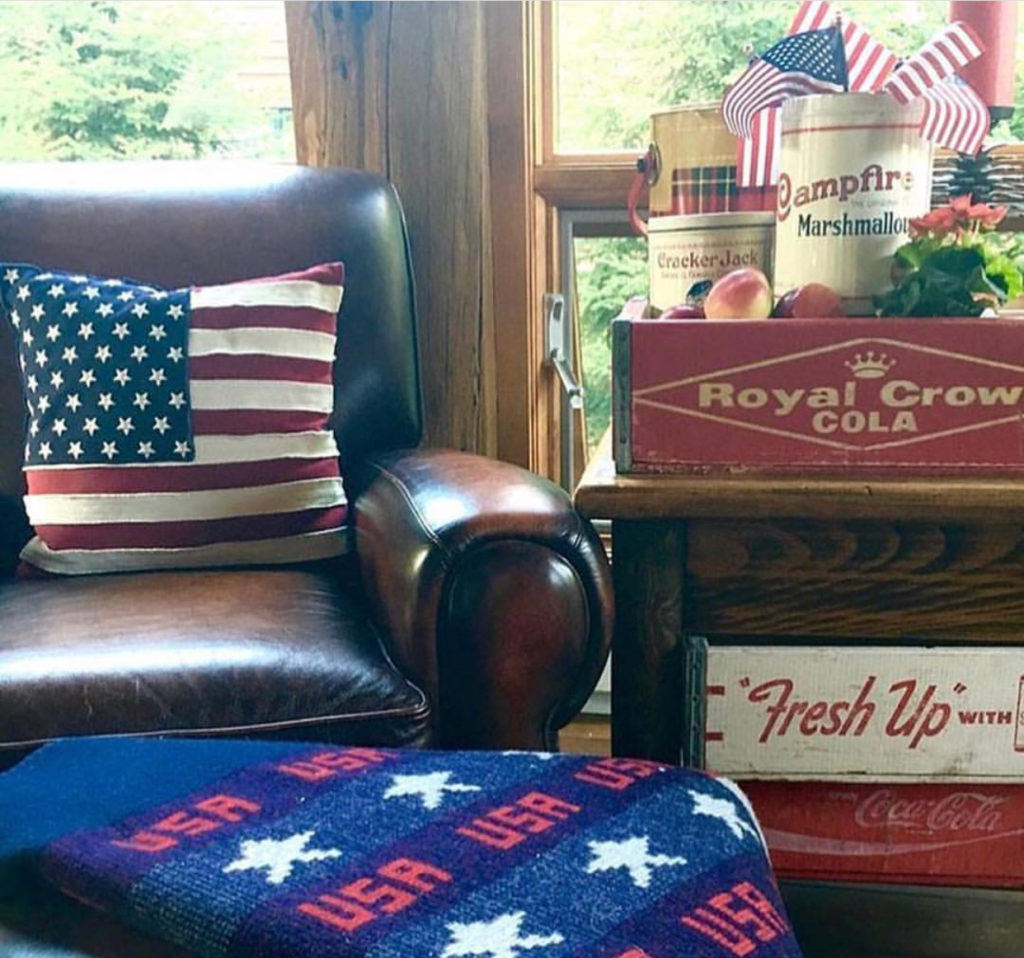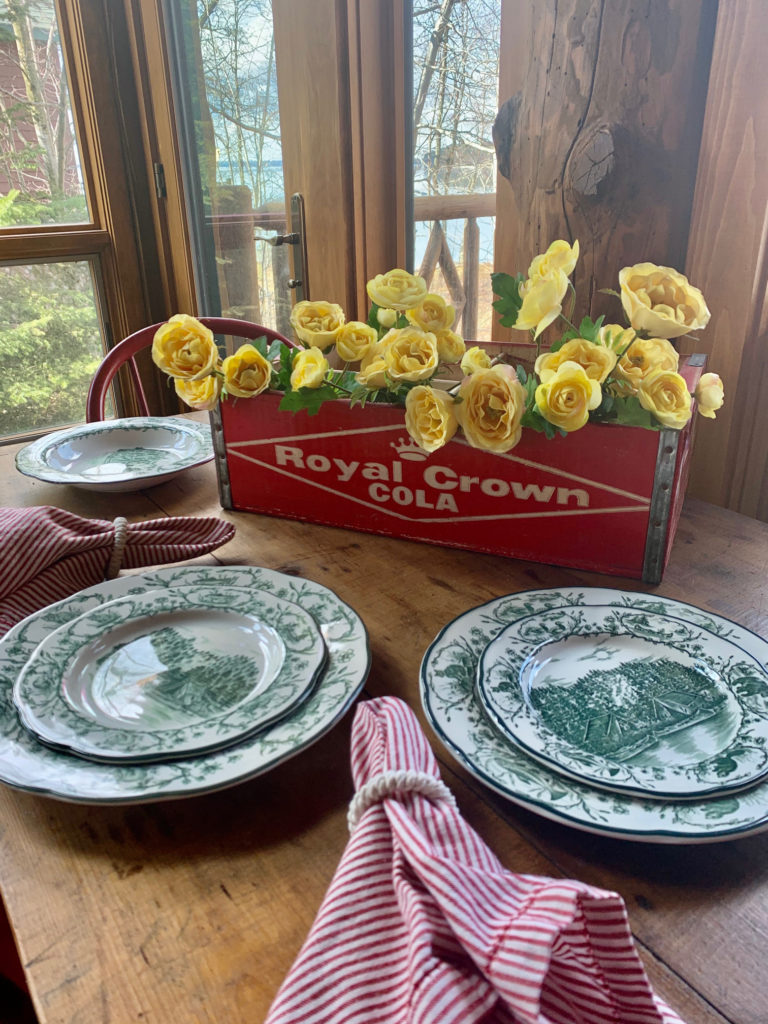 Flashlights
I began collecting flashlights a few years ago when I started noticing how unique they were at antique shops. My favorite way to display them is with my Nancy Drew and Hardy Boys books or with my Scouting collections. I also have some lined up on a shelf in my son's room.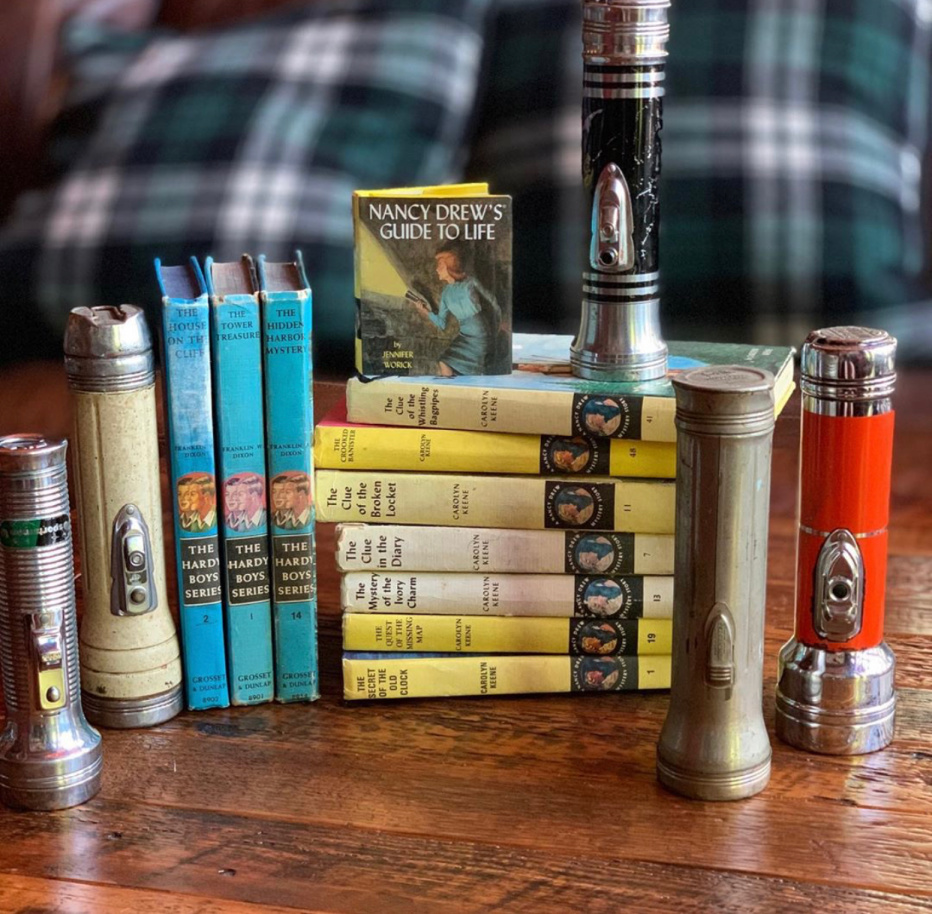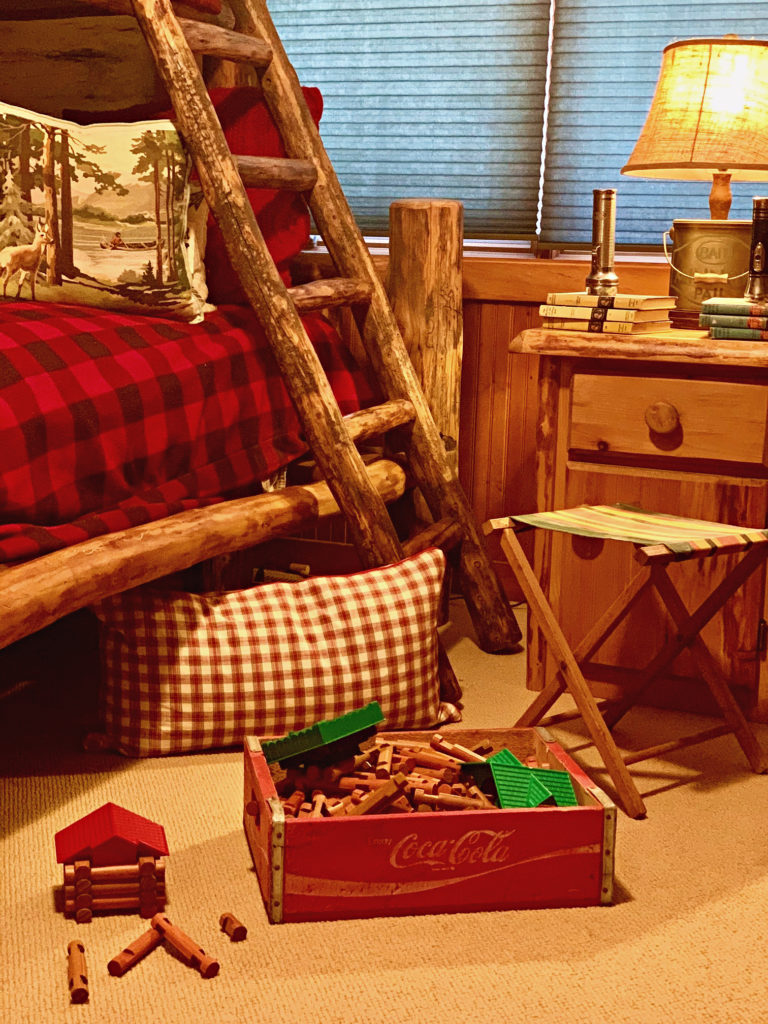 Books
Books are one of my favorite things to collect and vintage titles with boating or swimming make great additions to my decor. See more of how I decorate with vintage books IN THIS POST.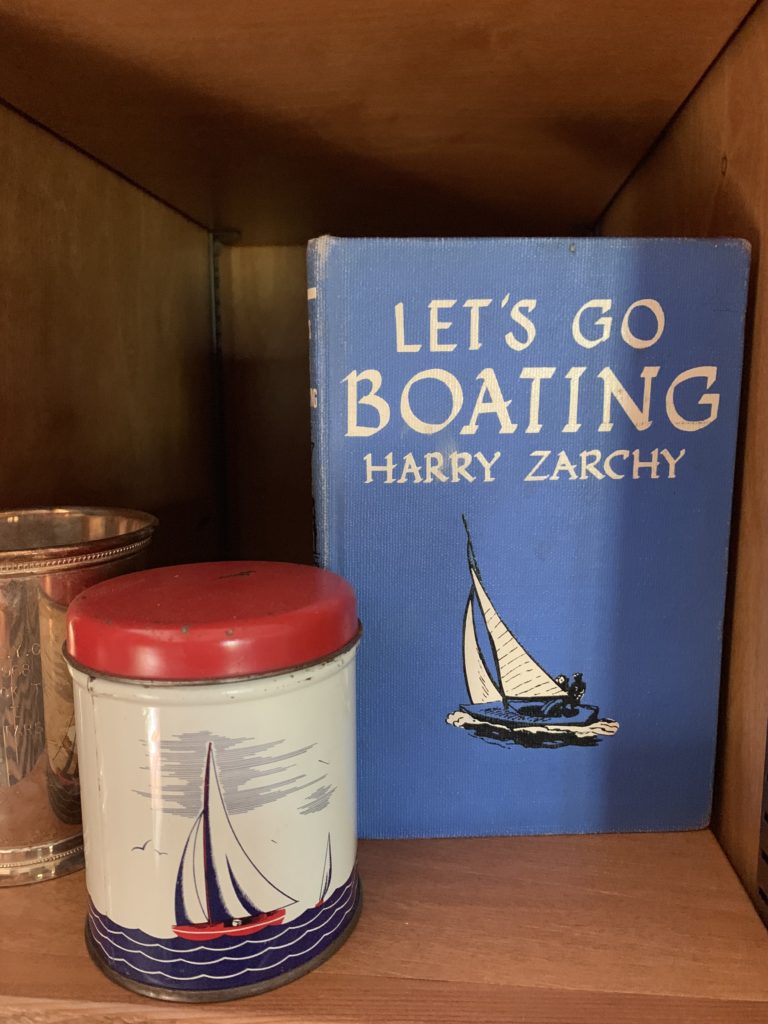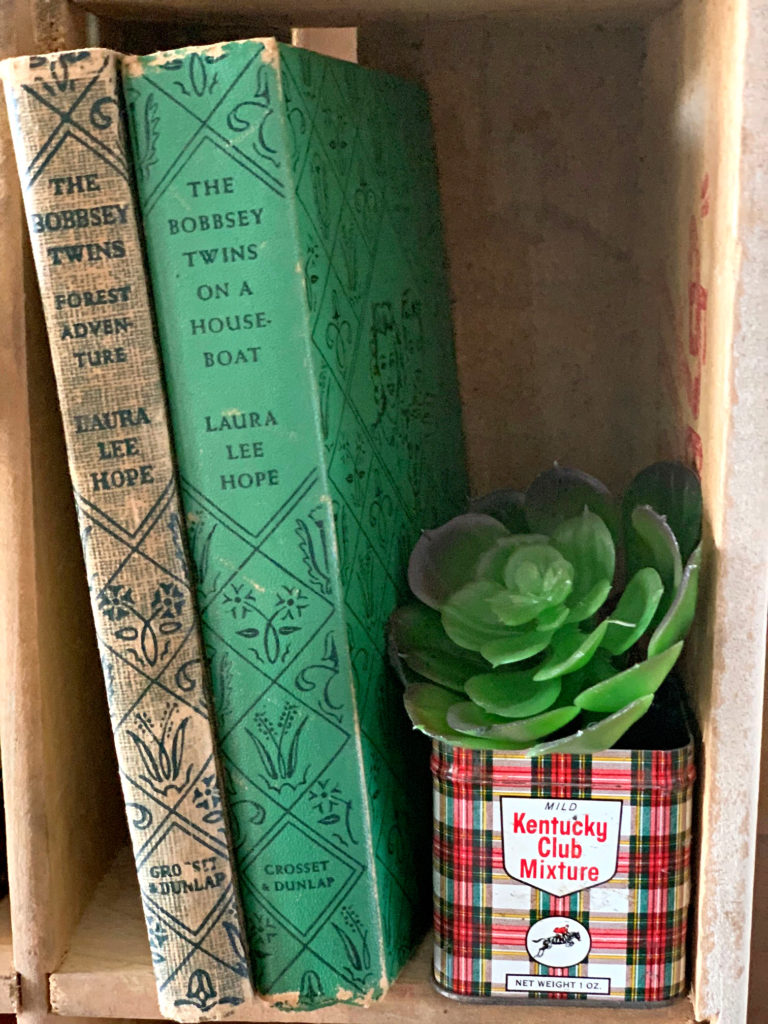 Lanterns
I have a thing for old red lanterns. When I find them at a good price they will come home with me! I have a few blue ones and would like a few black ones, but red are my favorite. They are used so many places around my house all year long.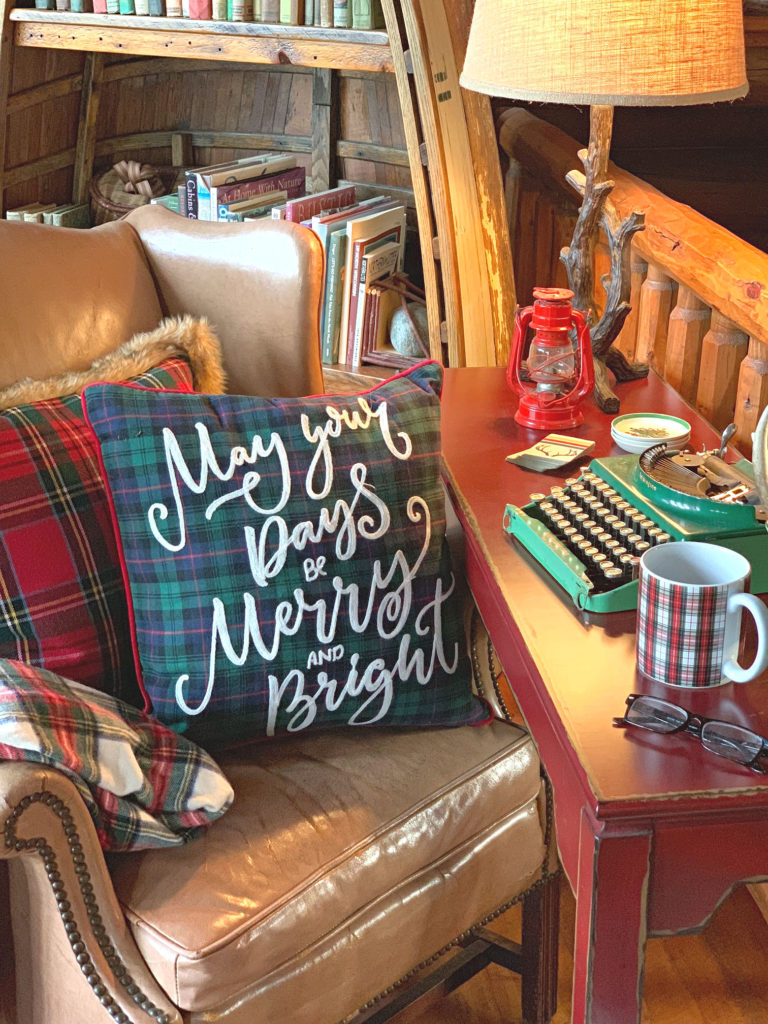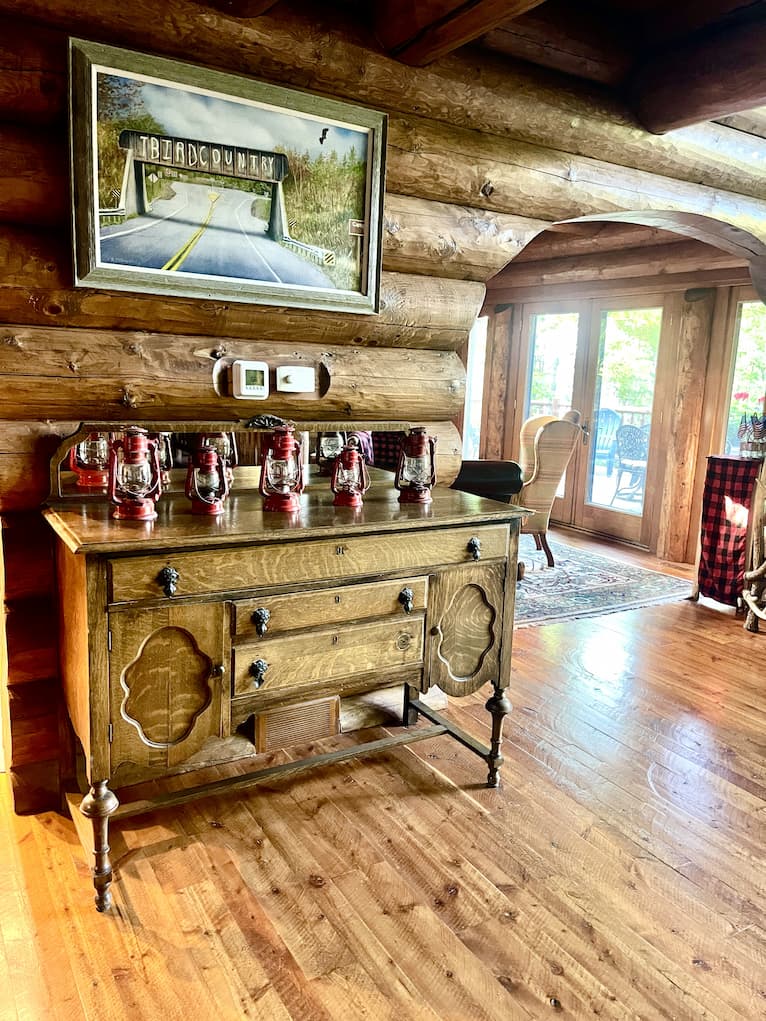 Dishes
I found these fish dishes at a local shop and love how they mix and match into my placesettings. See more of how I love my vintage dishes IN THIS POST.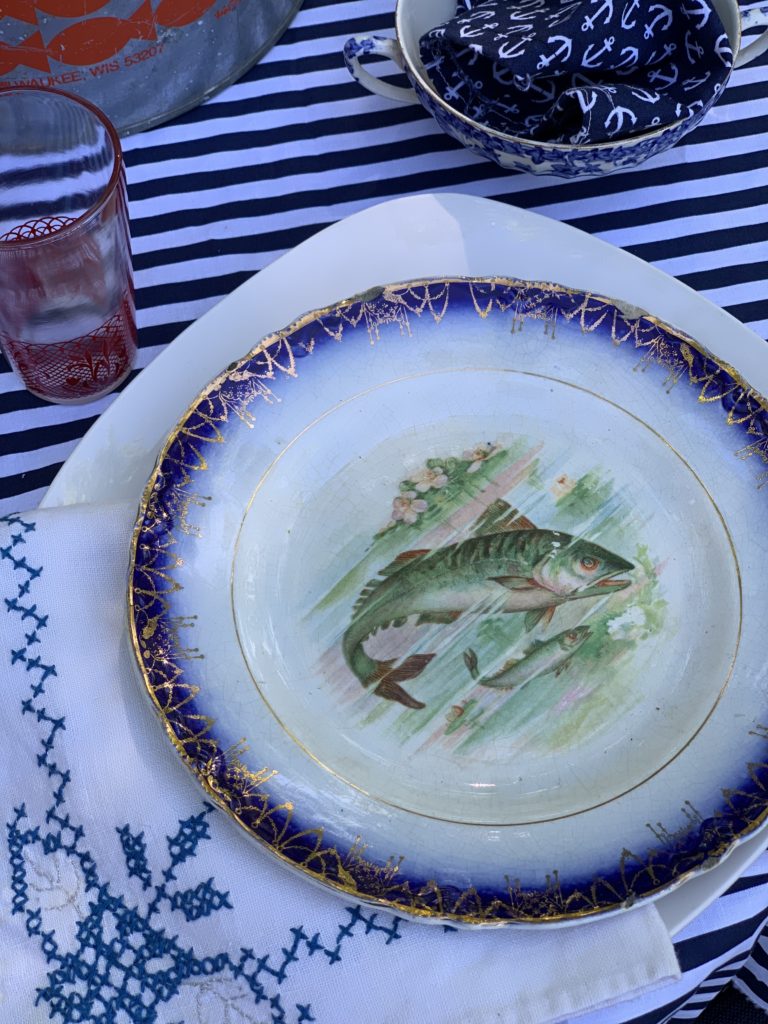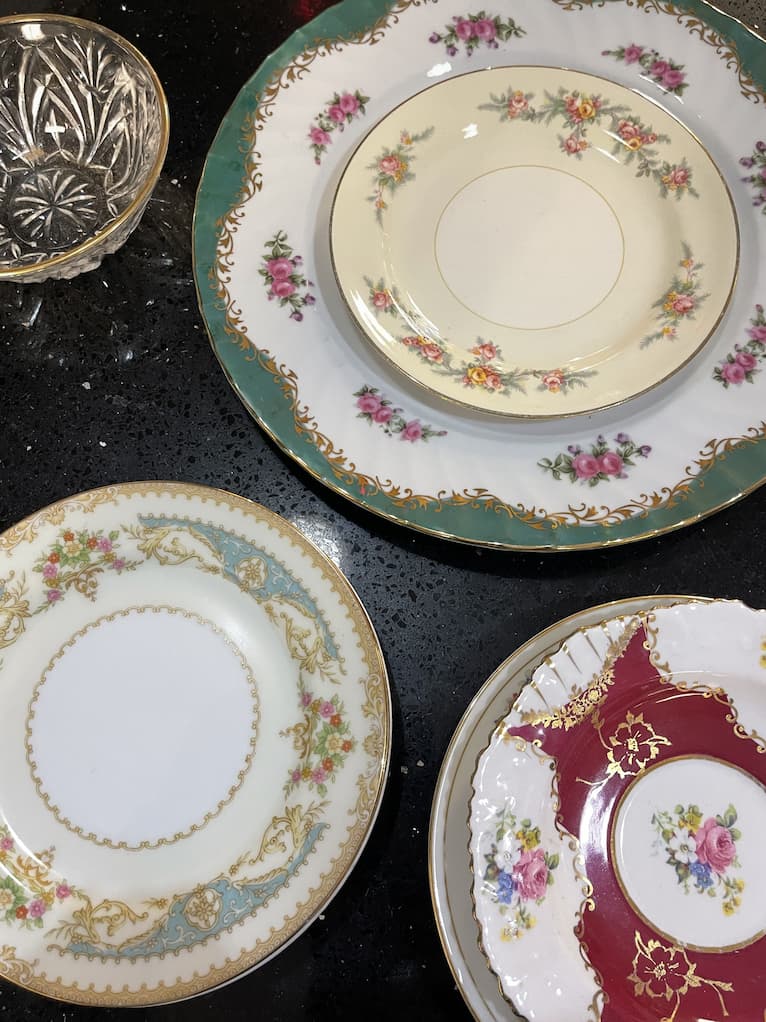 Do you collect any of the same things? Join my Call Me Old Fashioned Facebook Group and connect with other vintage collectors! Join HERE.
Next up you are headed to my friend Rachel's blog The Ponds Farmhouse. She's sharing vintage gardening decor ideas! I love her garden shed and outdoor spaces with all her thrifted finds!
Take the Tour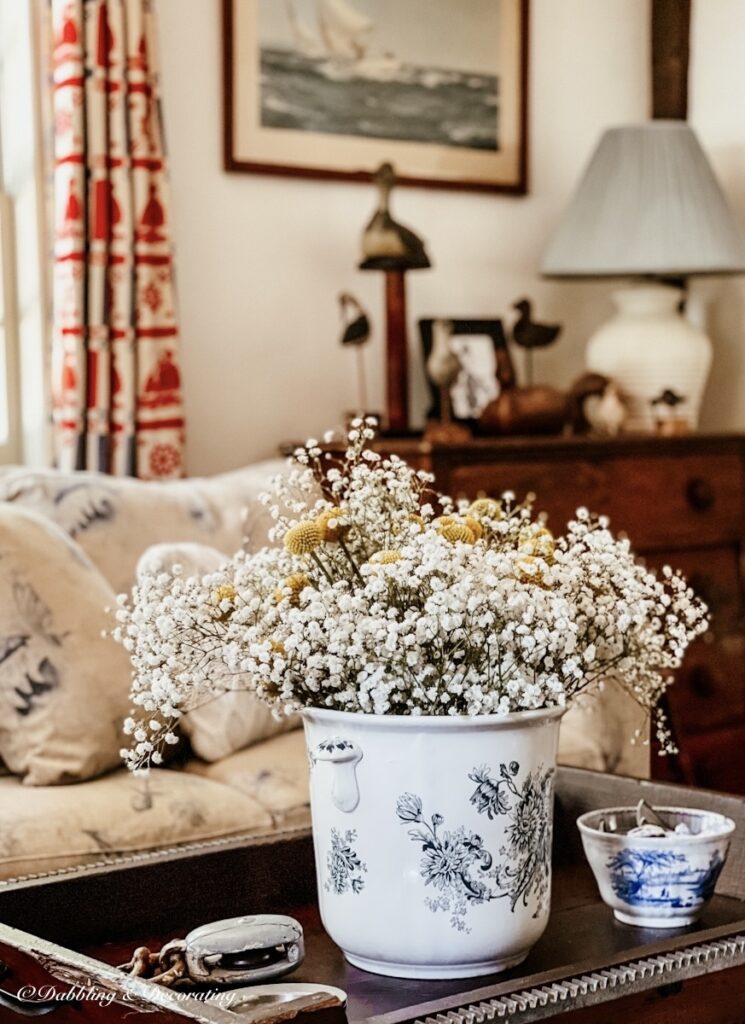 Dabbling & Decorating | Robyn's French Nest | White Arrows Home | The Ponds Farmhouse | Lora B. Create & Ponder
FOLLOW ALONG
Instagram ~ Facebook ~ Pinterest ~ Twitter ~ YouTube ~ Tik Tok ~ Liketoknow.it