The Season is upon us for Spring Antique Flea Markets. I'm sharing over 20 wish list items to look for.
(Affiliate links are used for your convenience. Read my full disclosure here.)
I look forward to shopping antique flea markets with my girlfriends. Some of our favorite ones happen in the Spring. You can read about them HERE and HERE. I've even had a booth at one. Read about that fun experience HERE.
THRIFTING WITH THE GALS
On Instagram Stories during the week, I love to share my thrifting adventures when I hit my local antique shops in Minocqua, Wisconsin and while I'm traveling too. As part of my #thriftingwiththegals series with friends across the country we share in stories and mostly in a blog hop.
My Thrifting With The Gals friends live in Vermont and Maine, North Carolina and Florida and I'm in Wisconsin..
For our monthly blog hop we share how we are decorating with our treasures in our own homes. There's lots of upcycling projects too. Thanks so much to Ann Dabbling & Decorating for starting this group a few of years ago.
SUBSCRIBE HERE so you don't miss any inspiration!
MEET THE GALS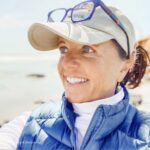 Ann @ Dabbling & Decorating | Pinterest | Instagram | Facebook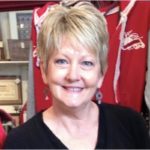 Rachel @ The Ponds Farmhouse | Pinterest | Instagram | Facebook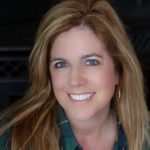 Kristin @ White Arrows Home | Pinterest | Instagram | Facebook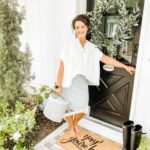 Robyn @ Robyn's French Nest | Pinterest | Instagram | Facebook
And Our Guest Host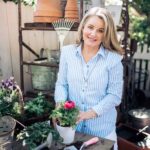 Wendy @ WM Design Style | Pinterest | Instagram | Facebook
If you are coming over from my friend Robyn's Florida home and blog at Robyn's French NestI bet you are as inspired as I am. I love the way she integrates all her gorgeous finds into her home! She has amazing style. I loved her post today on Yard Sale finds that make a big impact on a small budget.
What do you call home sales where you live? Yard Sales, Garage Sales, Rummage Sales?
Crates
One of my favorite things to look for is a new crate. Soda crates and other old product crates are wonderful to have around for extra storage while keeping it beautiful.
I'm drawn to their graphics and colors. I love that there are so many different ones in many sizes. See THIS POST for more about crates.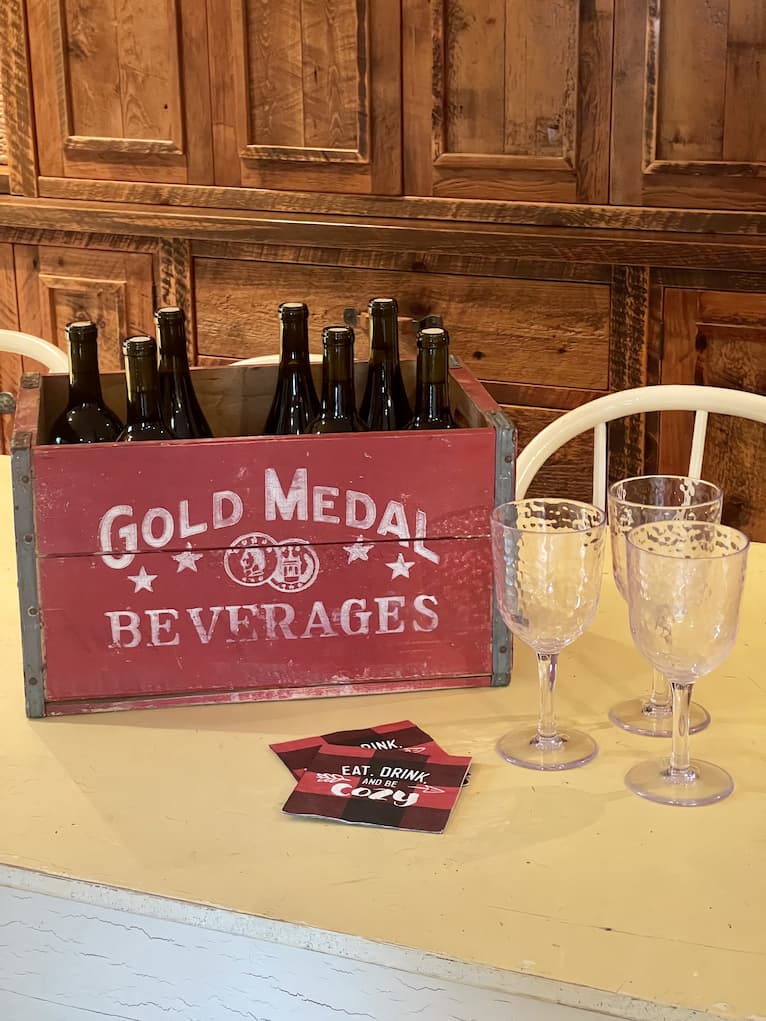 Shop Here


Blankets
I keep a collection of old plaid blankets in a basket in the living room to curl up under. More are ready and waiting to take out by the campfire. And some special ones I love to put on the beds.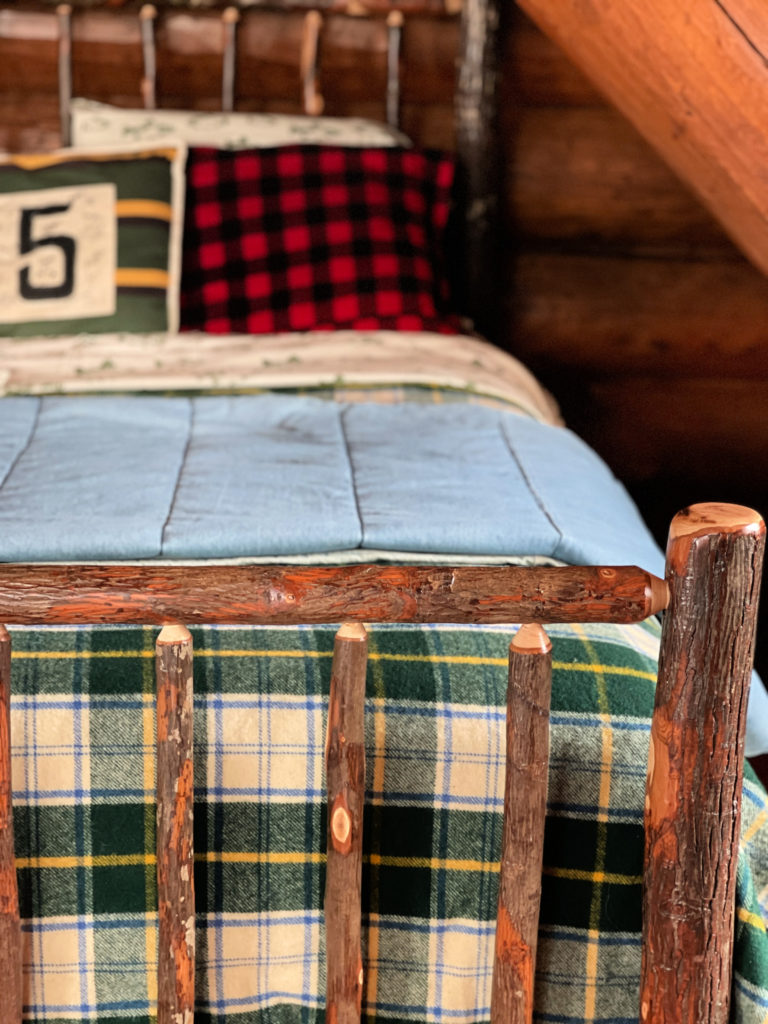 Shop Here


Picnic Baskets
So many of the things I love to collect are special because of the nostalgic feelings they bring forth. That's one of the reasons I'm so interested in picnic baskets. They are reminders of happy times spent with loved ones and friends outside enjoying food and fellowship.
My collection has grown to include many colors and both metal and woven baskets. I even have the basket that was a wedding gift to my parents in 1970.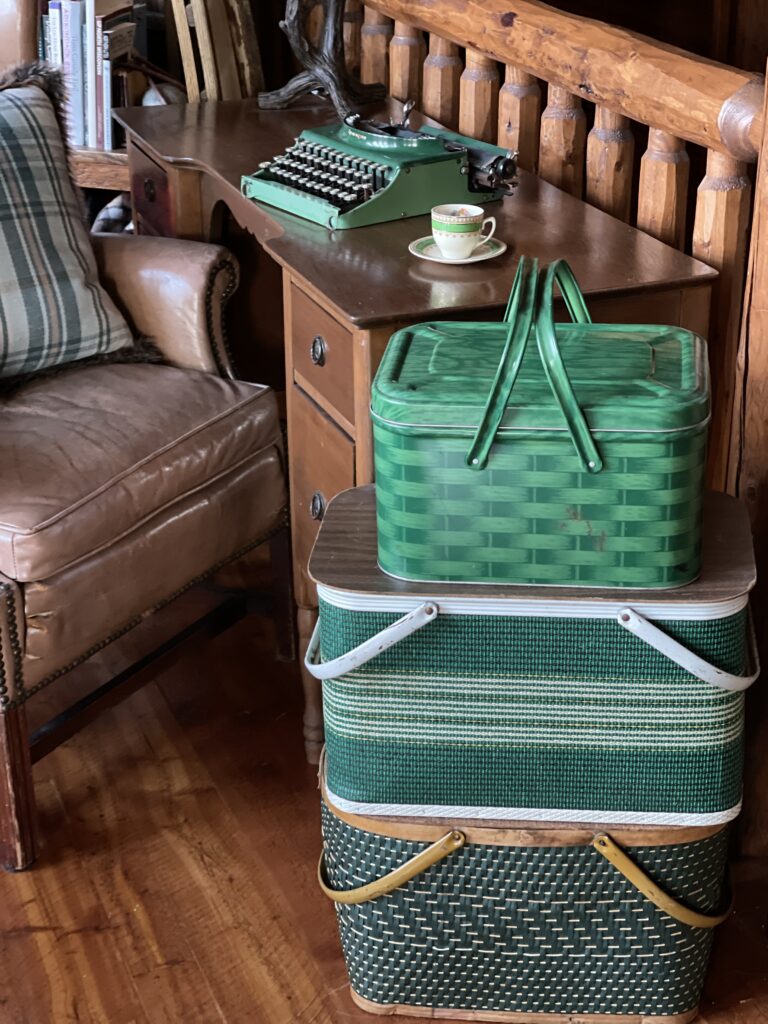 Glassware
I love collecting dishes and glassware. This polka dot set is one of my favorite finds.
It's fun to pull out fun glasses when entertaining.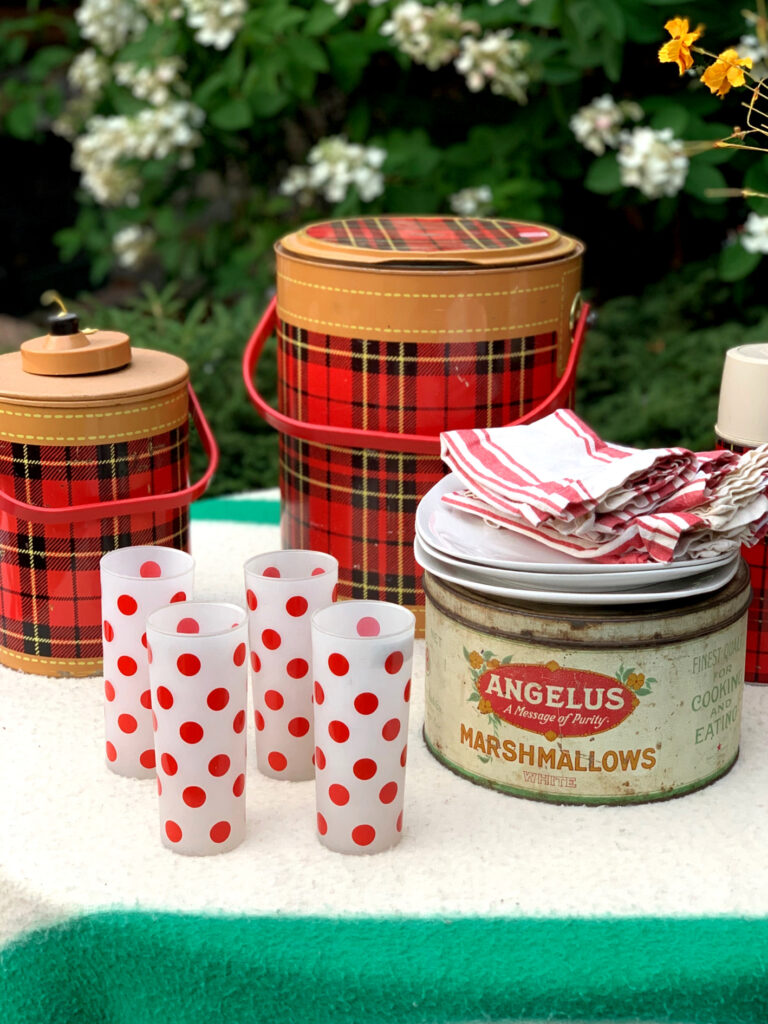 Trophies
Old trophies add a fun layer to seasonal vignettes. This boat trophy is a great one to put on display for Summer.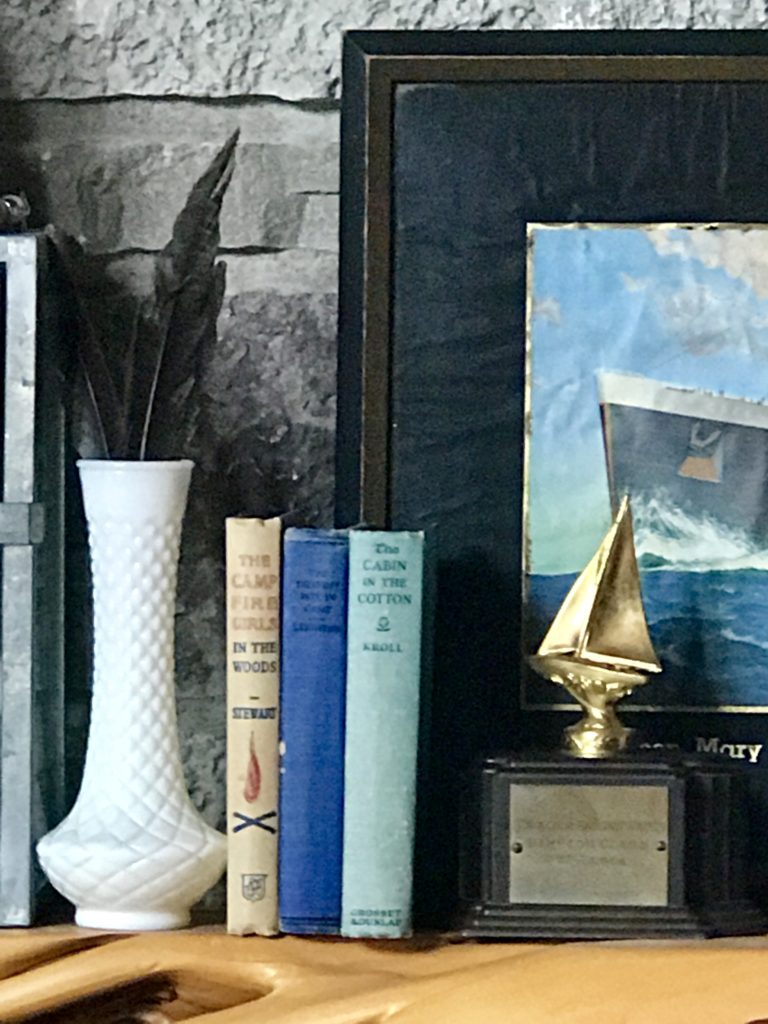 McCoy Pottery
Sweet little McCoy pots come in several styles, colors and sizes. It's one of my collections I want to keep growing. Right now I'm on the hunt for a white one.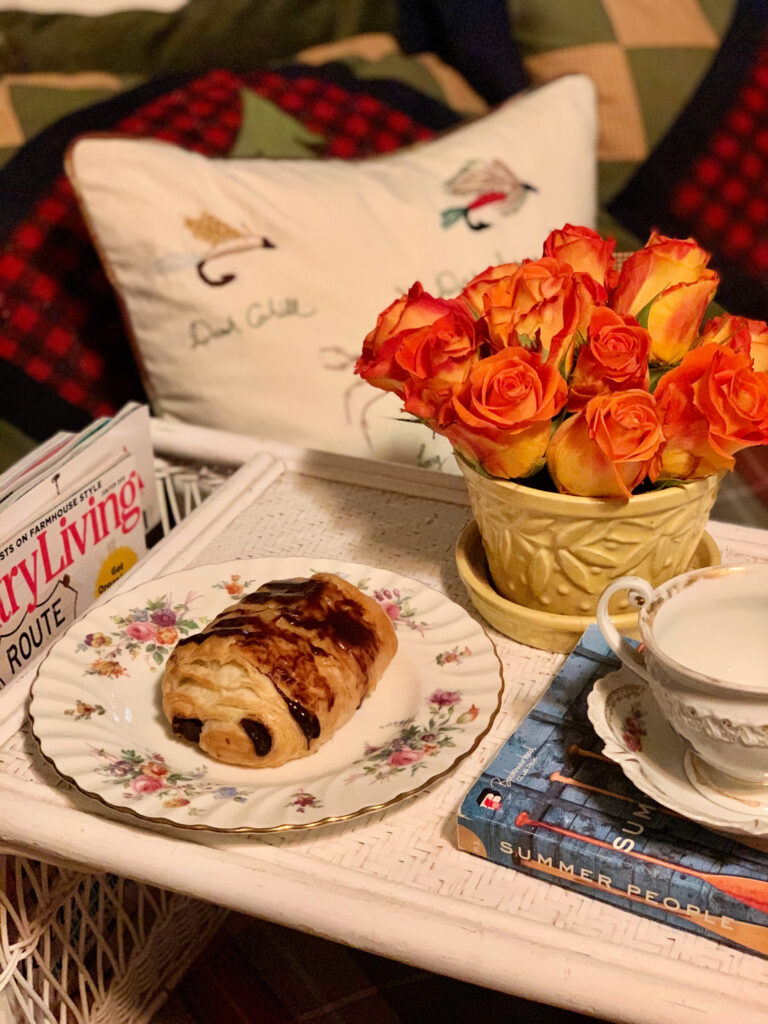 Shop Here


Wooden Totes
Like so many of the things I collect, wooden totes are valuable because there are so many ways I can use them in decor and for practical purposes. They come in different shapes and sizes.
At one time time they would have held tools possibly and now they become centerpieces or storage pieces. See THIS POST for more ways I use them.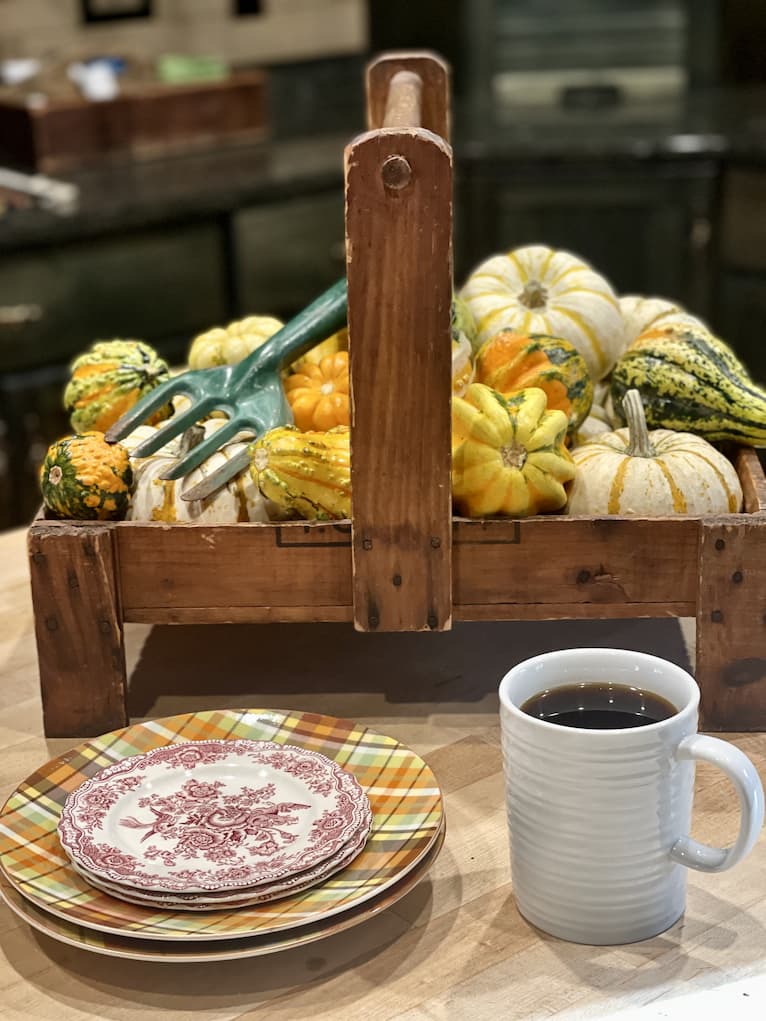 Biscuit Jars
These classy little wooden canisters are one of my favorite things to find. They can be pricey, so if I find one at a great price I snatch it up right away.
Usually they are just on display in my kitchen, but I sometimes use them as vases. And I do serve my favorite gingersnaps out of them for guests too.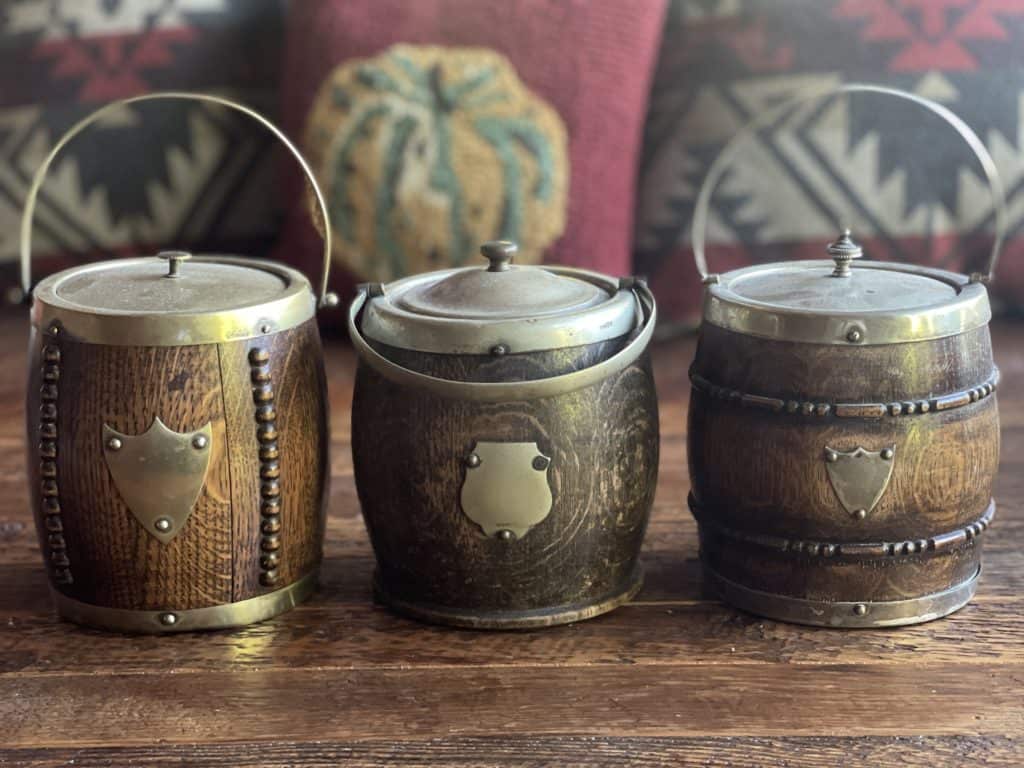 Shop Here


Plaids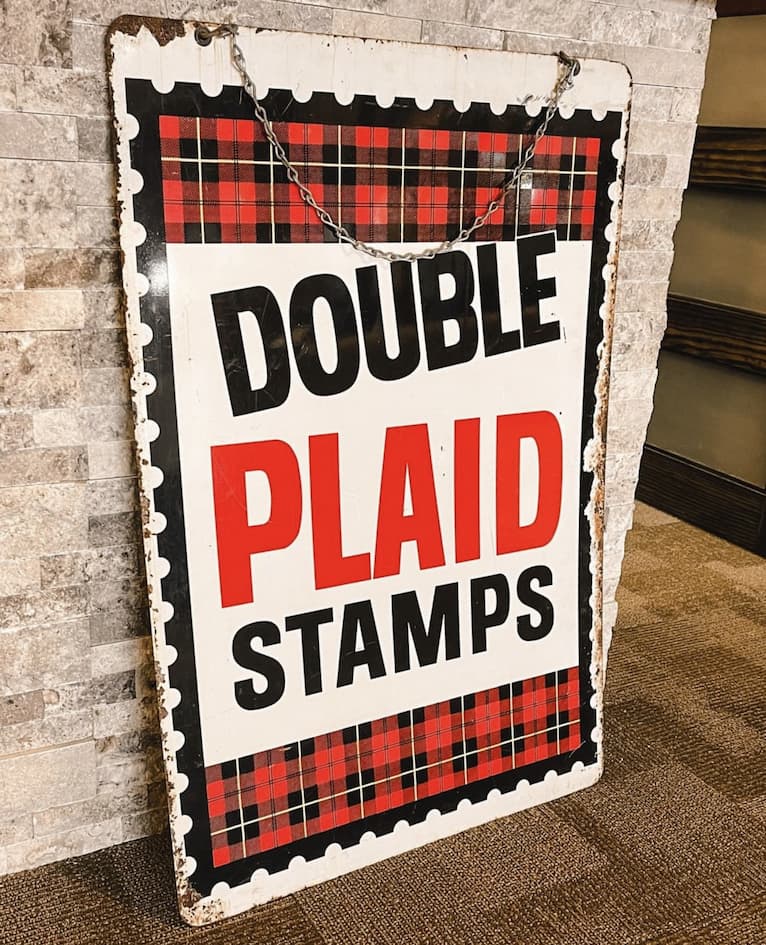 Typewriters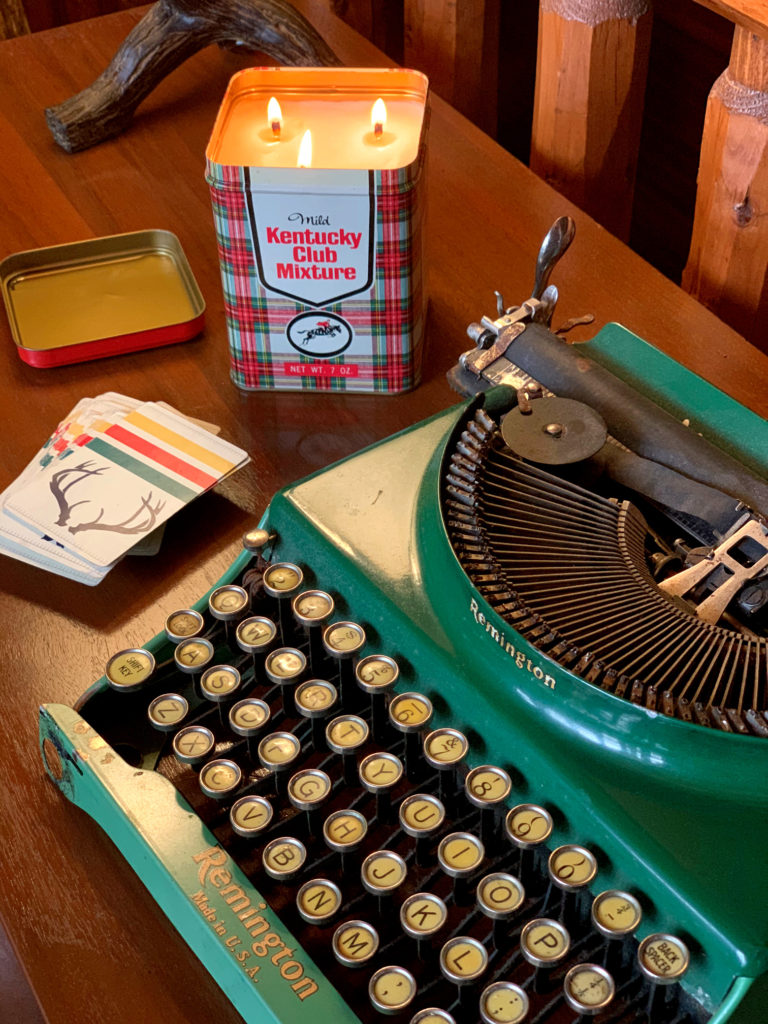 Handkerchiefs
My eyes tend to water so I love keeping a sweet little handkerchief close by. They are usually inexpensive, I find them for around a dollar, so fun to pick up new ones often.
Most were made with love and have some handstiched embroidery. I love that i can give them a new life.
There are also lots of fun ways to diy and decorate with them in your home. I shared some ideas in THIS POST.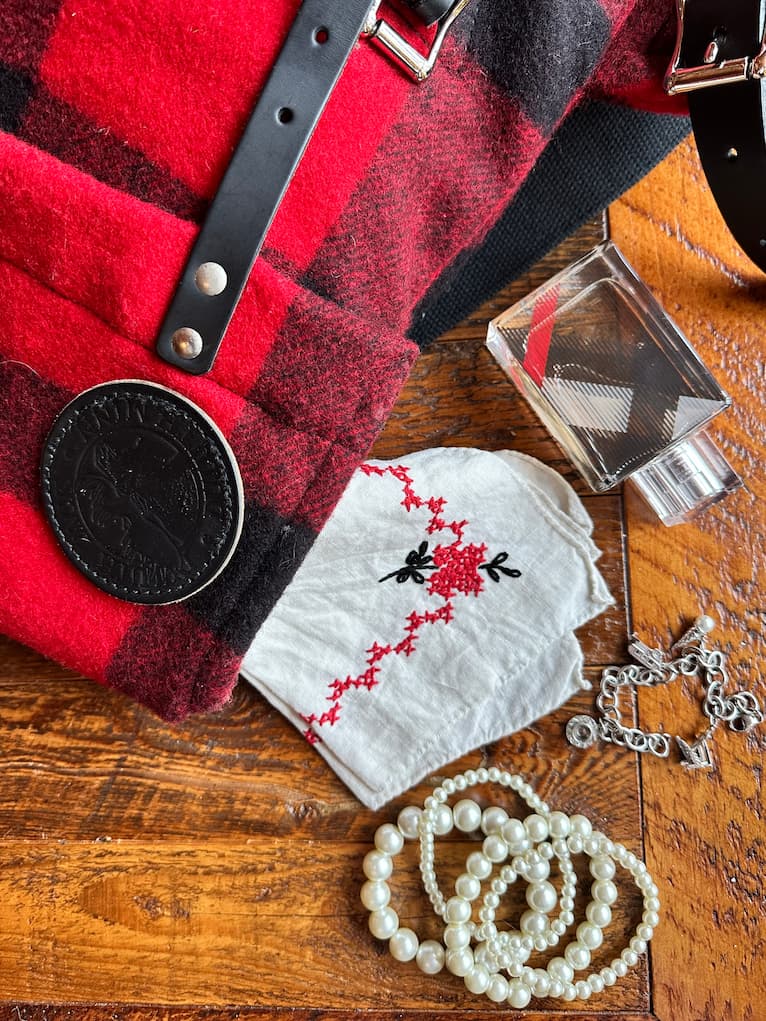 Shop Here
Tea Cups
My tea cup collection began with my grandmother. She passed several down to me and I feel in love. I now add to my collection when I find a single cup and saucer in a pattern I like.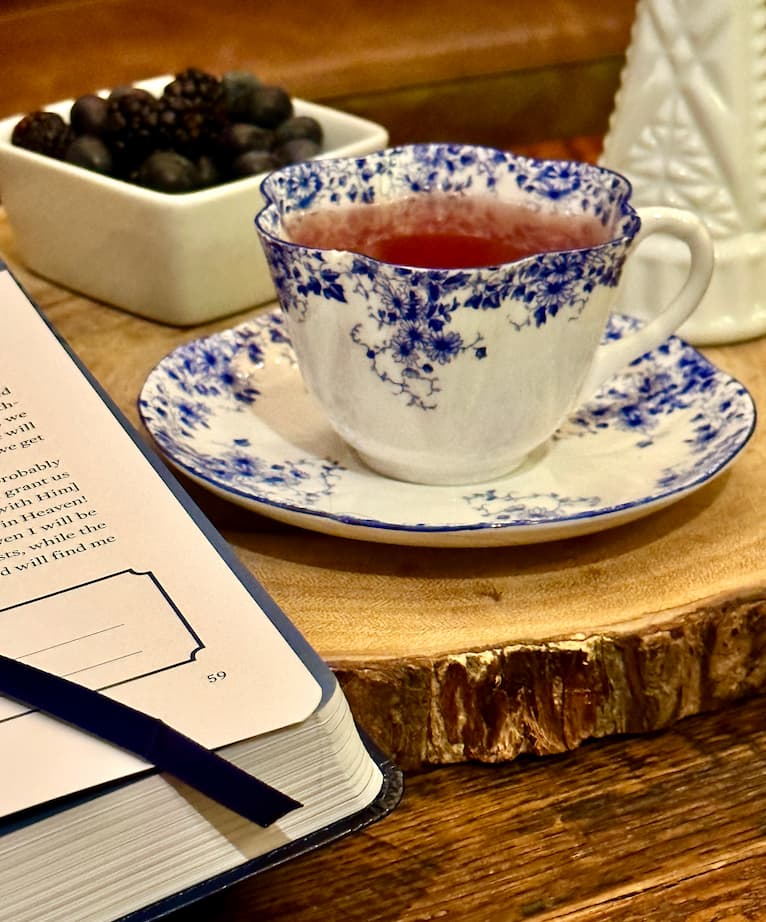 Shop Here
Brooches
I love collecting vintage brooches and adding them to my outfits whether they are seasonal, colorful or sparkly.
A favorite DIY I did that was quick and simple was to turn them into fridge magnets. See the post HERE.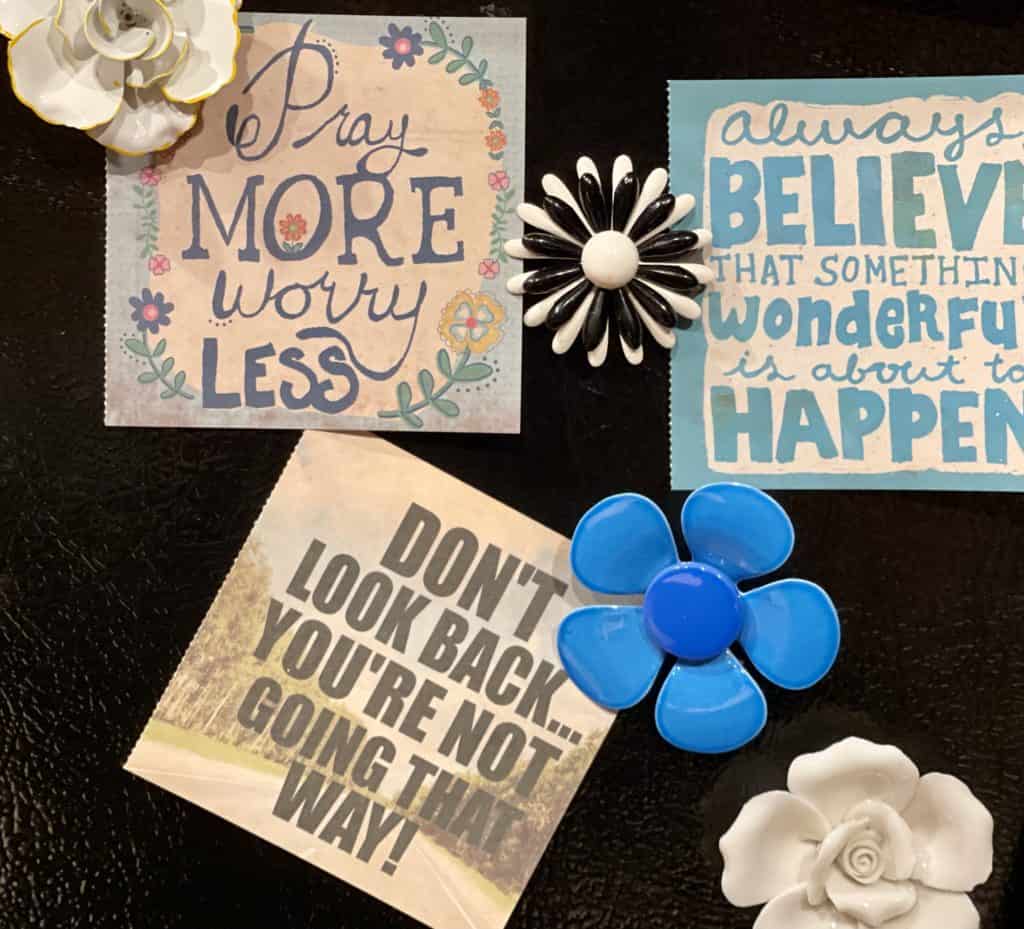 Tennis Racquets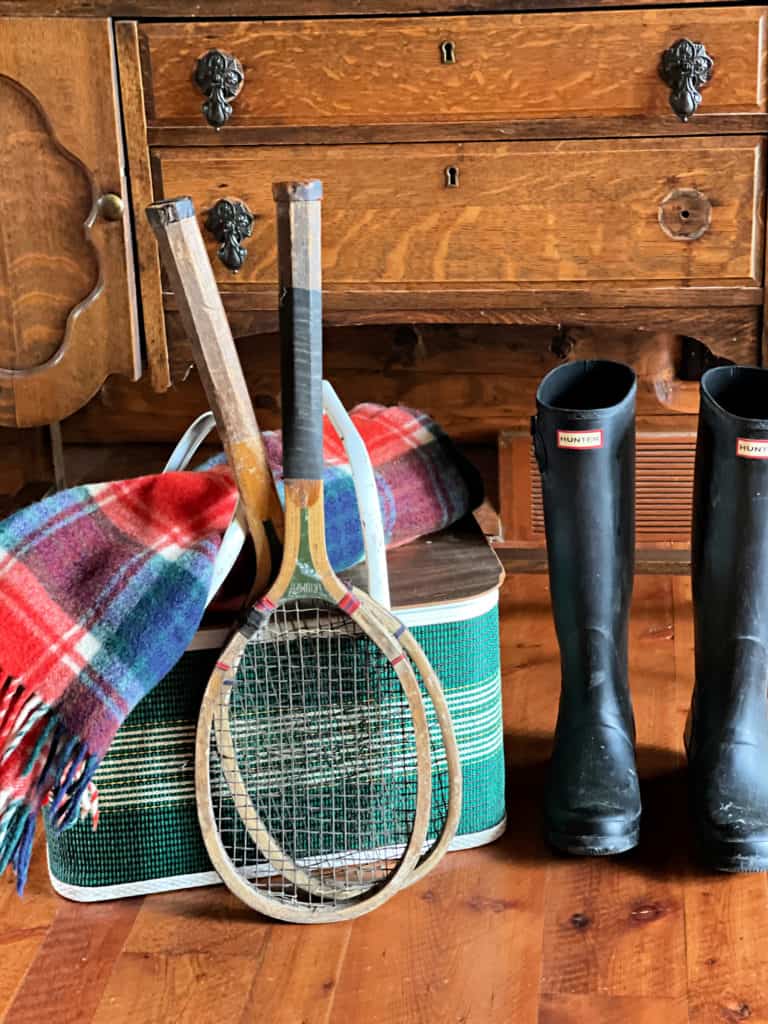 Austrian Moose Pitchers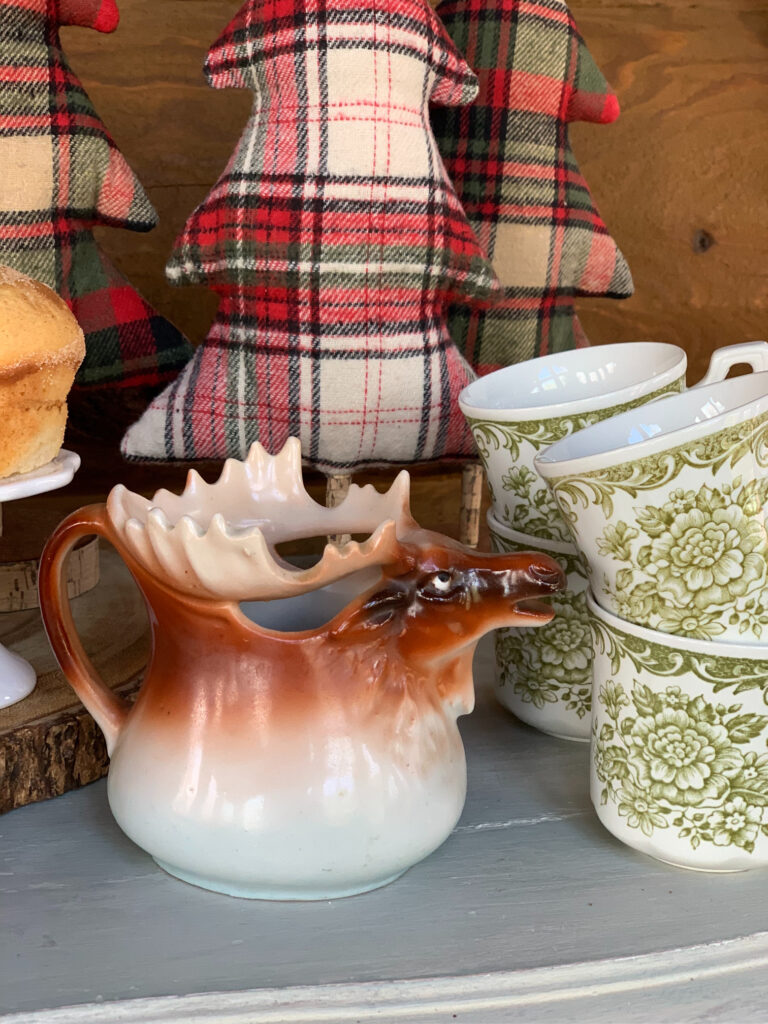 Thermos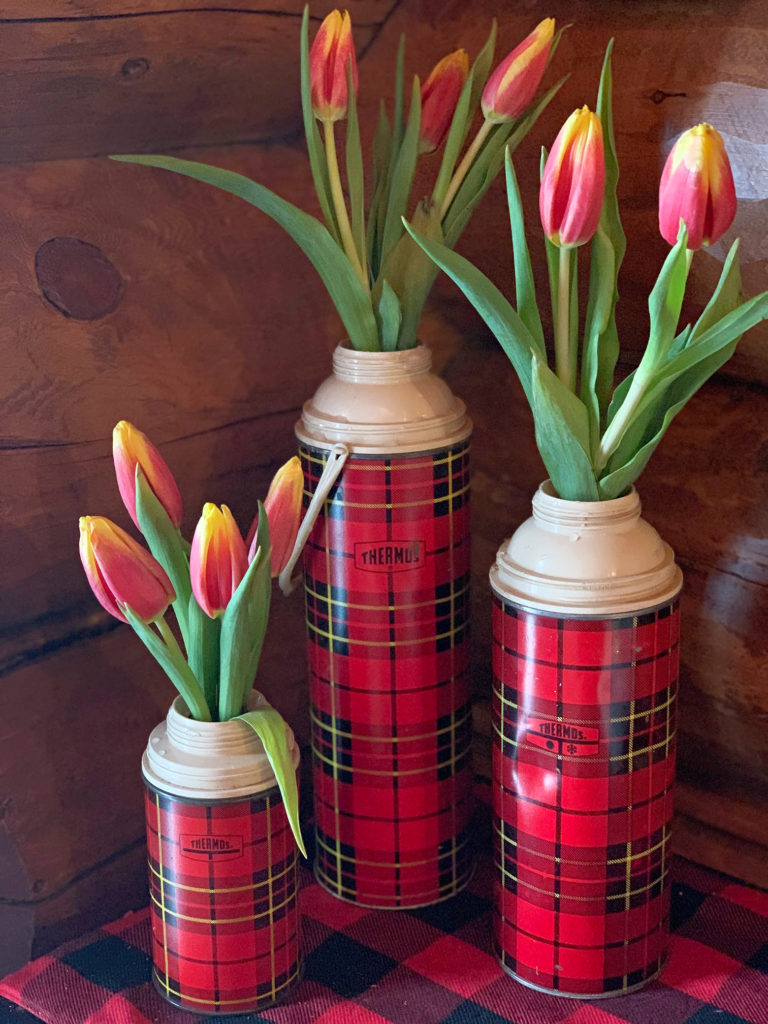 Books
Usually when I'm out and have the time, I scan through the book shelves or bins of books on the hunt for outdoor, wildlife and forest titles. I'm drawn to the covers, the spins, the colors and the titles.
I display my books on bookshelves and vignettes around my cabin home..
Here's a post I shared with more ideas for Decorating with Vintage Books.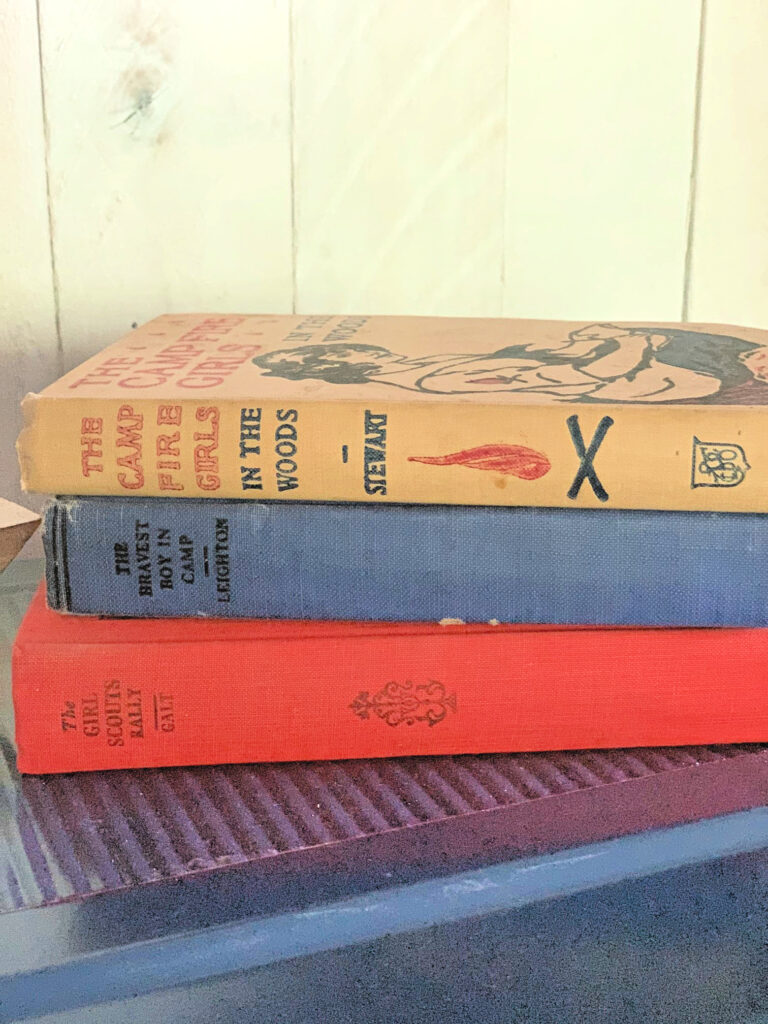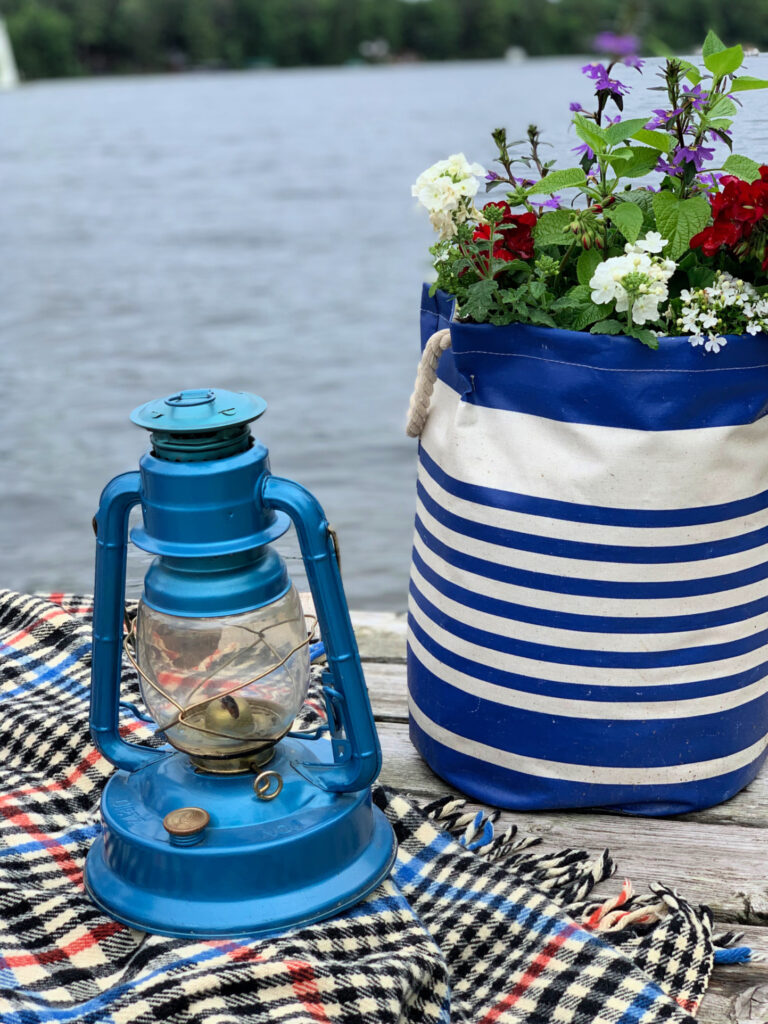 Syrup Containers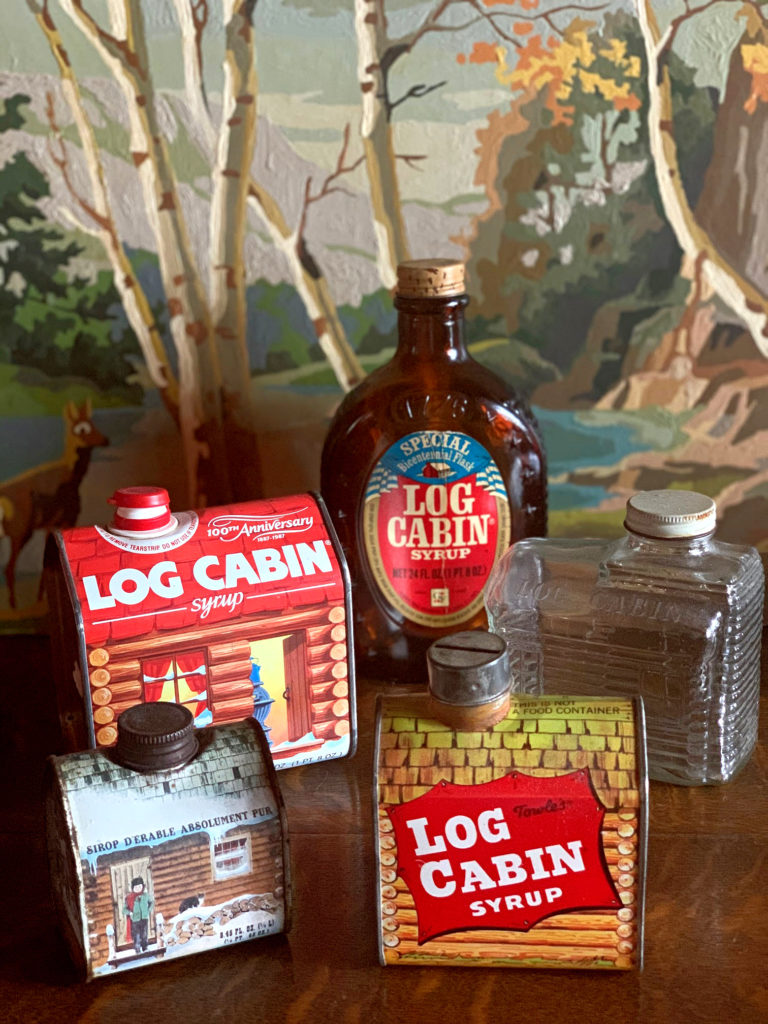 Drink Stirrers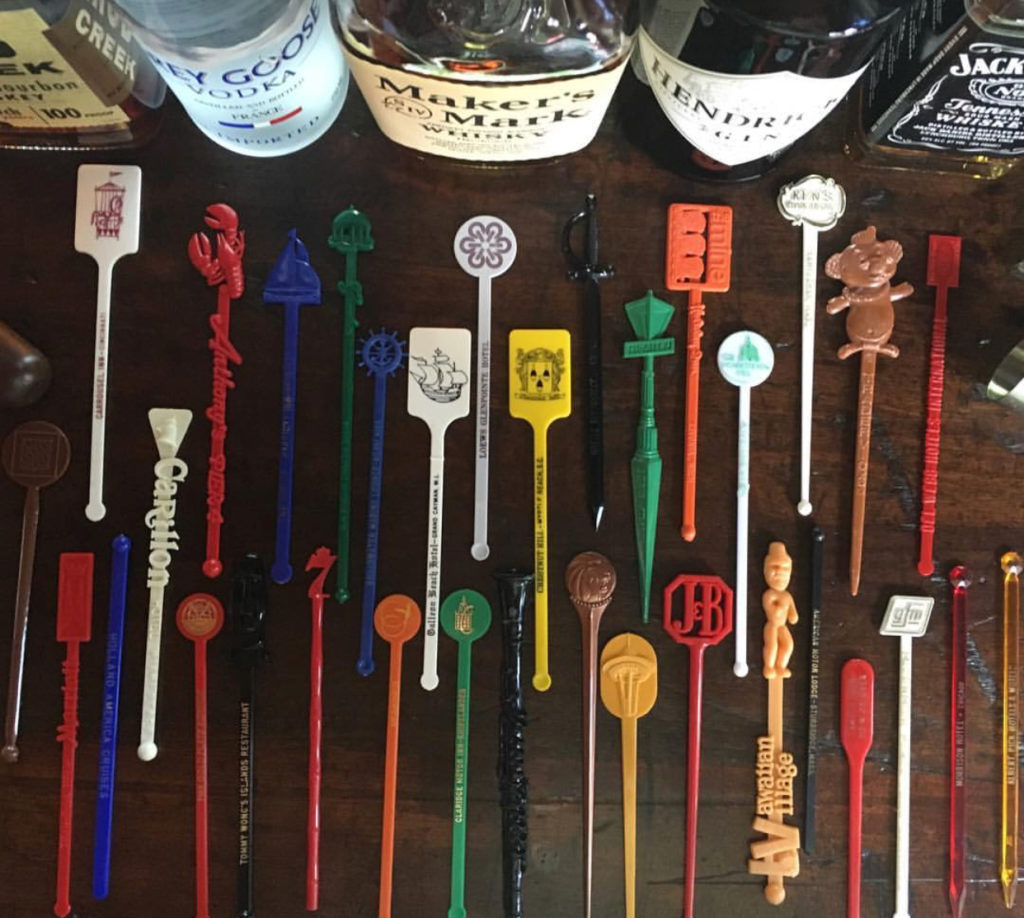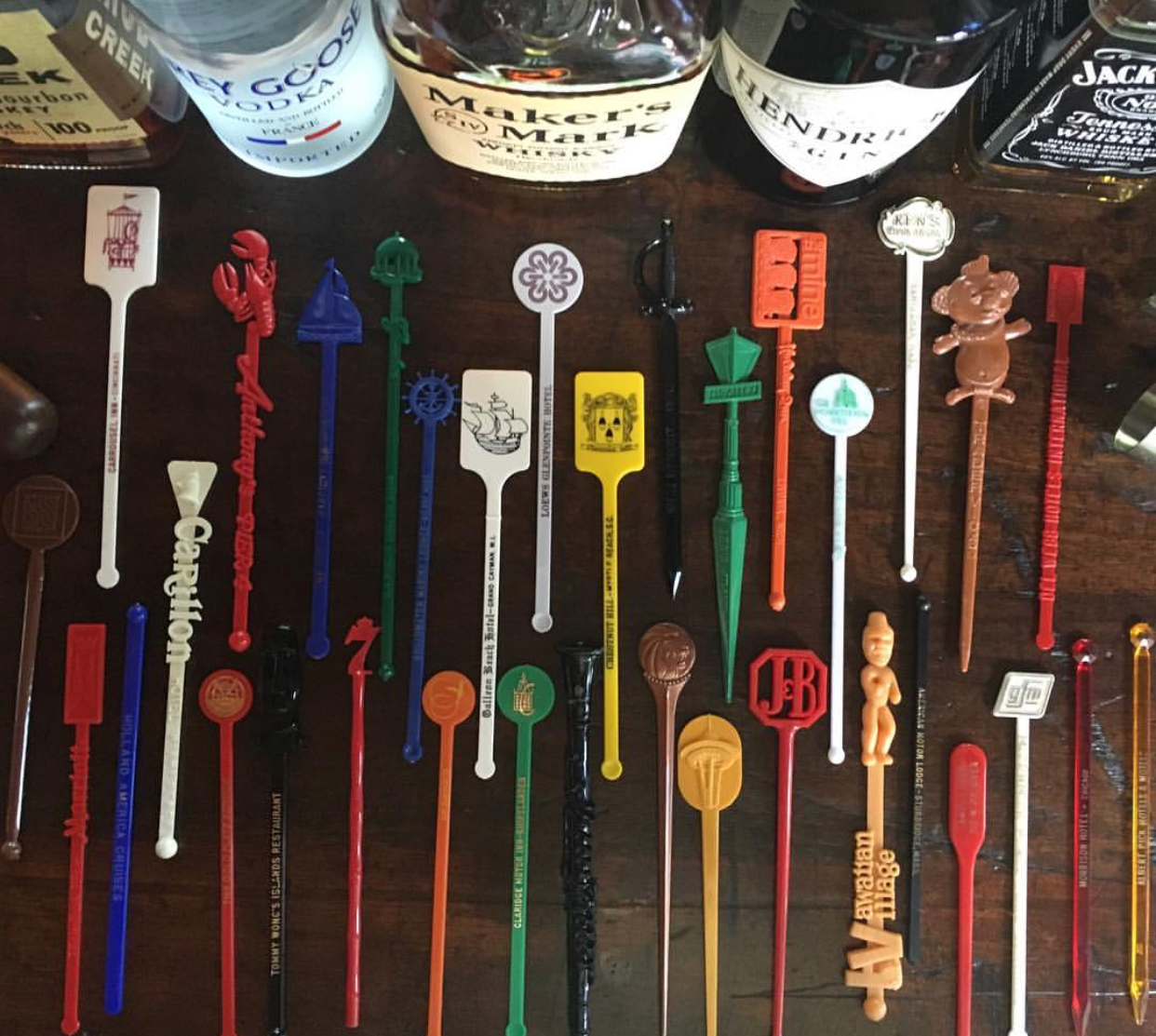 Milk Glass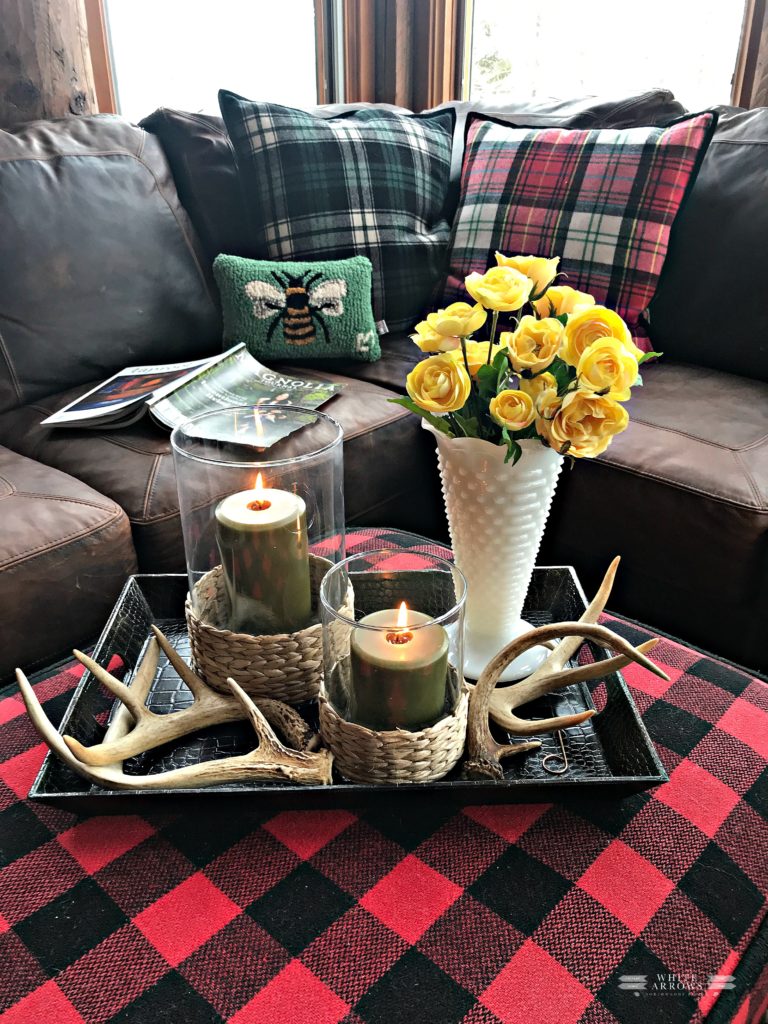 Fishing Creels



Scales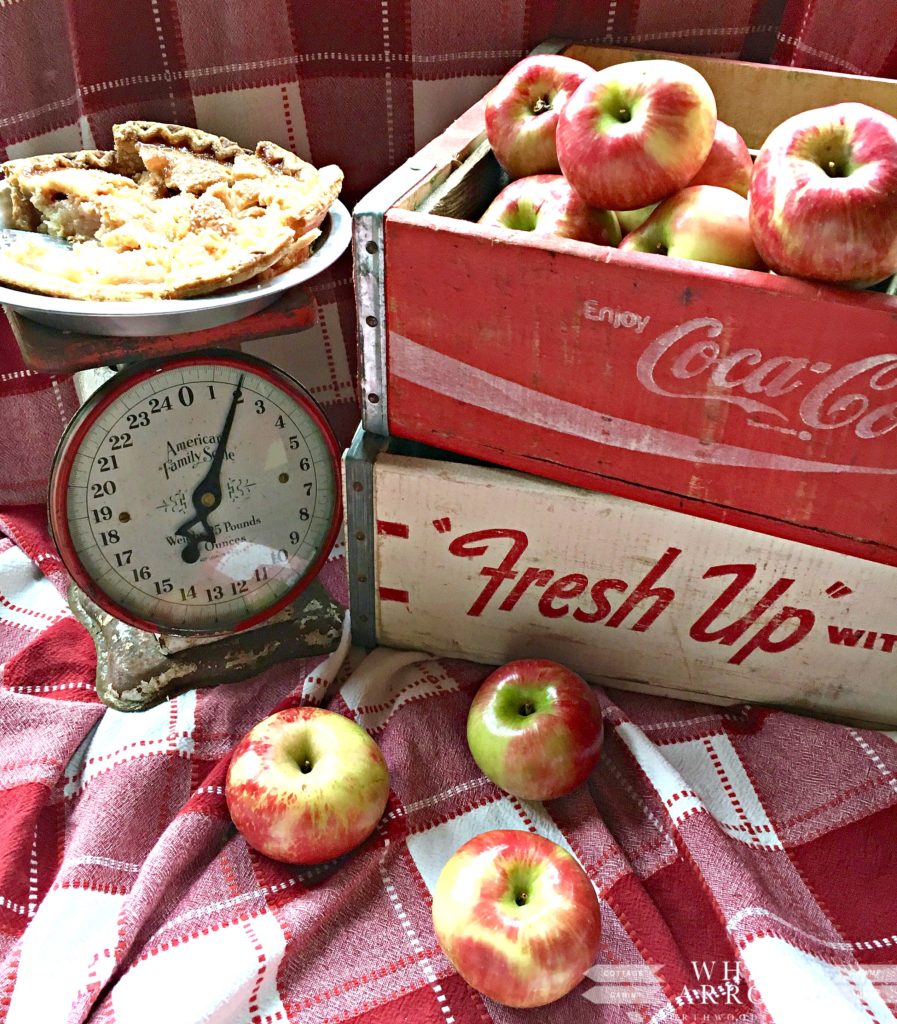 Games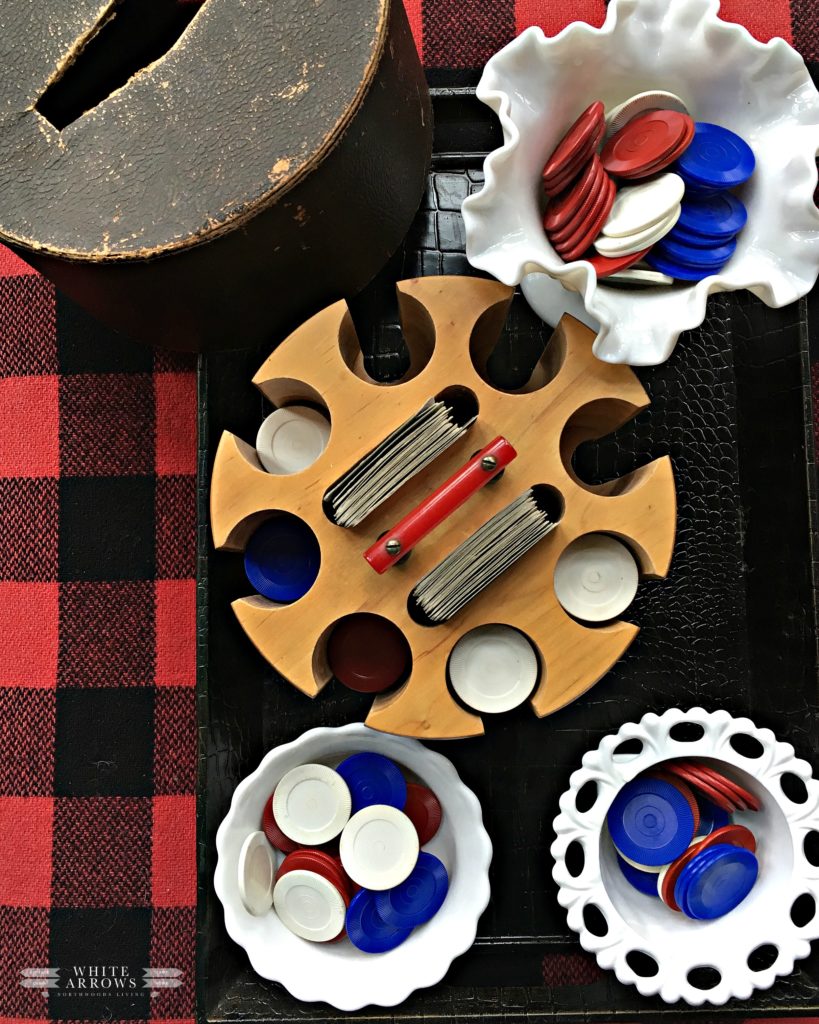 Flashlights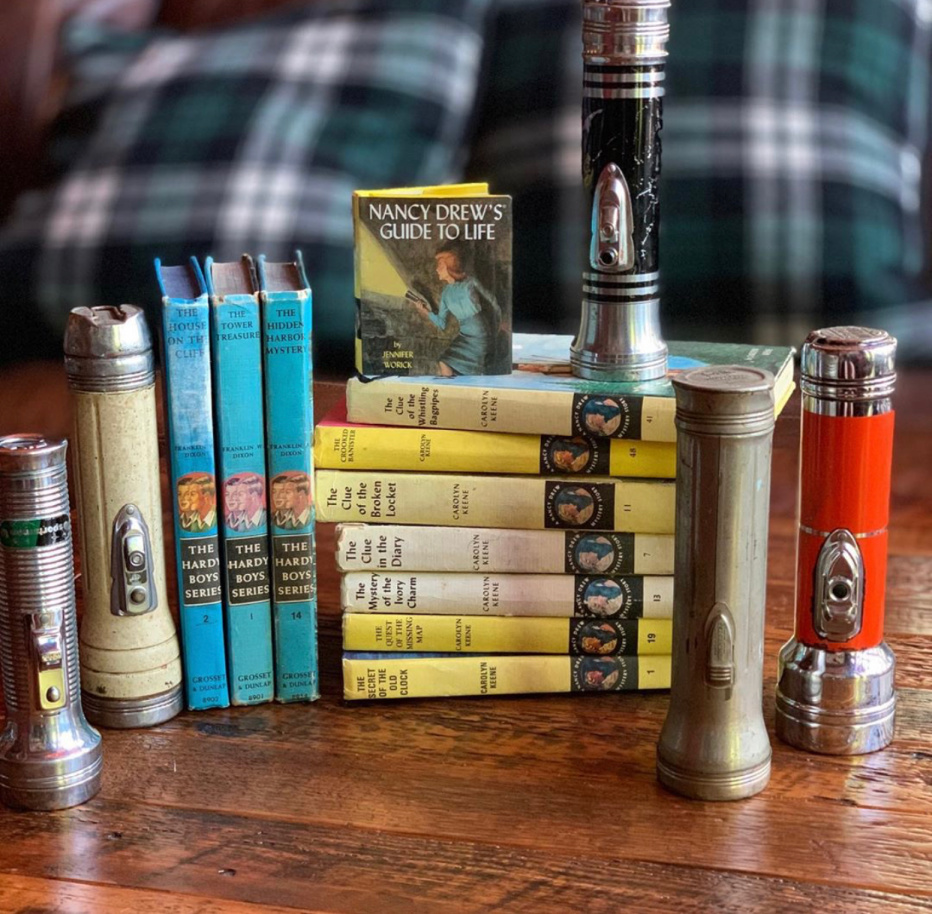 Bottle Openers
When I stumbled upon a tray full of old bottle openers for a dollar each I was smitten. The little metal tools make a fun display all together and are practical too as we can still use them.
Having them in a dish by the bar always stops guests to go through them and check out the details. Many are engraved with company names as they must have been given as promotional items and freebies.

Thanks so much for visiting! If you have loved these vintage ideas you will enjoy these posts too.
If you are not already a regular, I hope you will become one by subscribing to the emails I send out to notify you of new published posts.
Next up you are headed over to my friend Rachel's in North Carolina. Her blog The Ponds Farmhouse is so inspiring as she shares DIYs, decor and entertaining ideas. You will love everything! Her post today about decorating with vintage baskets is a great example of why I'm so inspired by her!
Take the Tour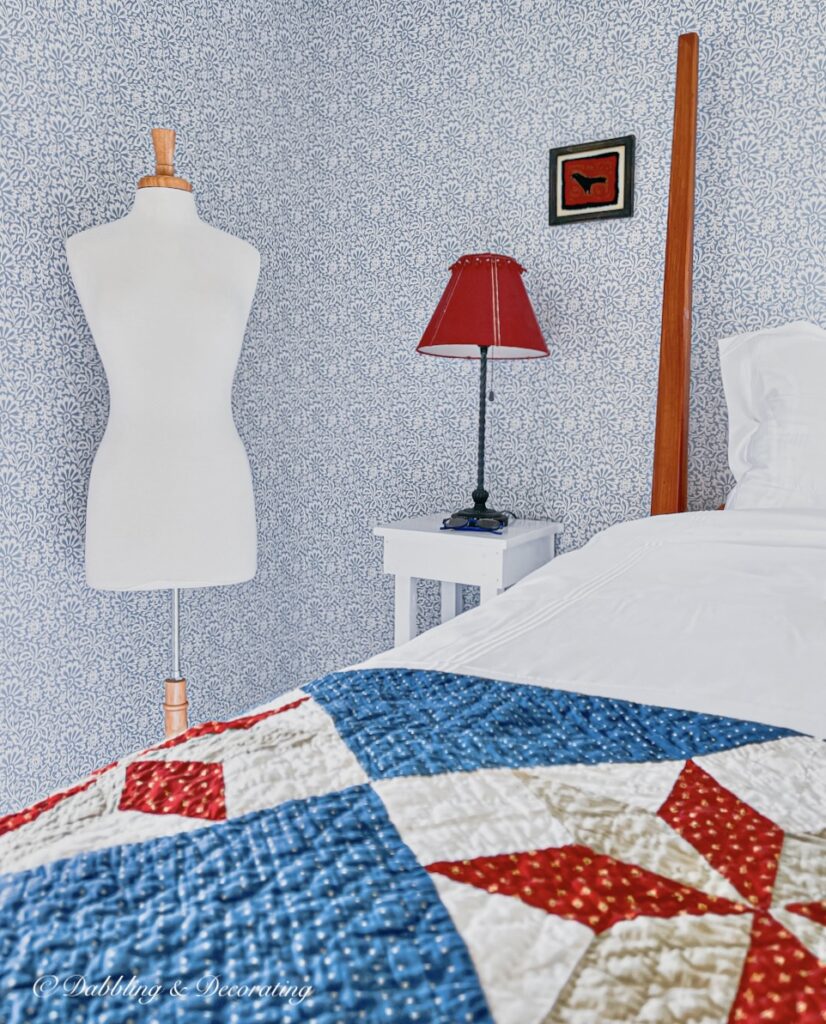 Ann | Dabbling & Decorating ~ Robyn | Robyn's French Nest ~ Kristin | White Arrows Home ~ Rachel | The Ponds Farmhouse ~ Wendy | WM Design House
FOLLOW ALONG
Instagram ~ Facebook ~ Pinterest ~ Twitter ~ YouTube ~ Tik Tok ~ Liketoknow.it