A word selected each year to provide an overarching theme for the goals you set can help give more meaning to your plan.
Selecting a word of the year to guide your goals is a great way to find a deeper meaning in the pursuit of positive changes you are wanting to make.
This practice has become popular in recent years and can be practiced in many ways to give you a guide with a bigger purpose.
(Affiliate links are used for your convenience. Read my full disclosure here.)
My past words of the year
I began this tradition a few years ago when I did an exercise at a retreat I was on. You can read more about it in THIS POST. The word that kept coming to my mind was AUDACIOUS.
In my mind audacious meant being bold enough to confidently pursue my dreams.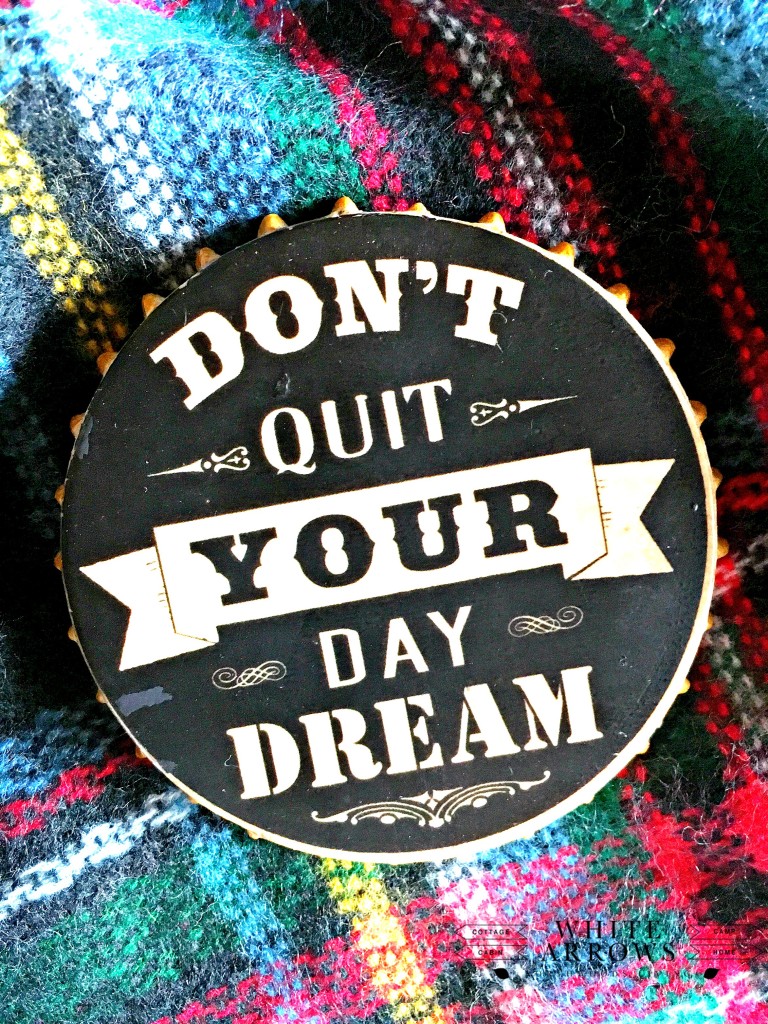 Several big steps lay ahead of me that year and I had been praying about them feeling that God had given me the gifts and ability to do them if I was brave enough to trust him.
Last year I had the guidance of choosing a word as I followed along on a study written by She Pens Truth. You can download the study HERE. The word THRIVE was revealed to me. It encompassed exactly what was on my heart. I had things I had been reading about and thinking about that I needed to put into practice instead of just plan. Habits that would help me thrive physically, spiritually and mentally.
I wrote several blog posts in a series about Thriving that I hope will encourage you: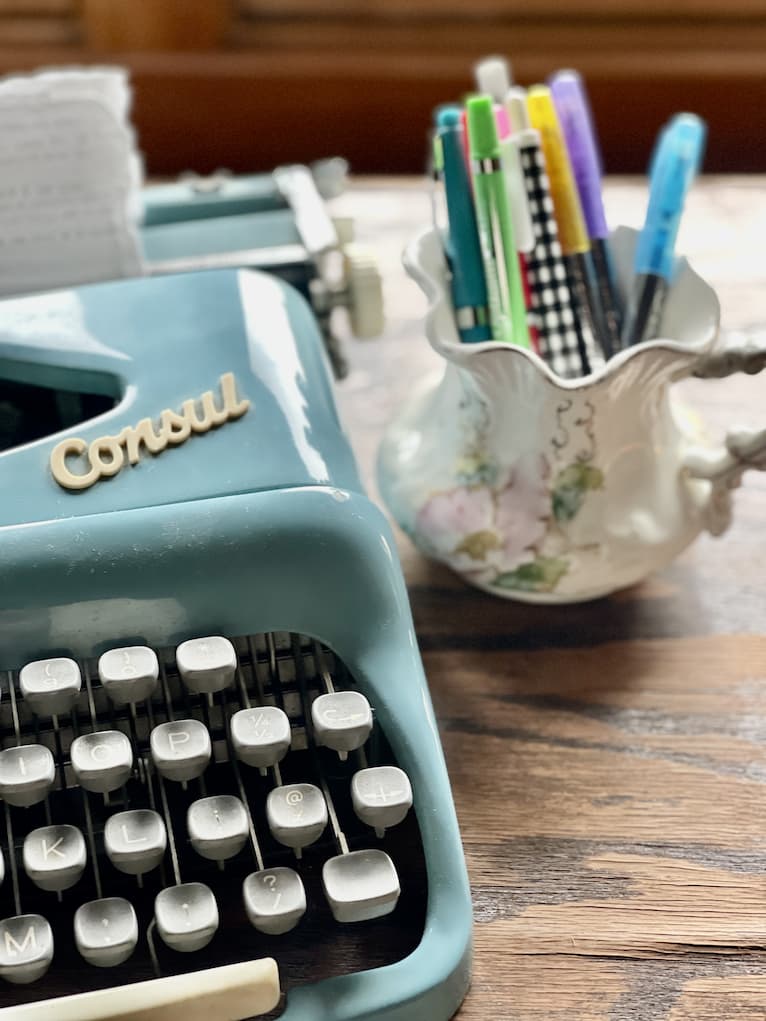 Selecting a word of the year
There are many ways to select a word of the year. I always start by making a list of:
habits I want to start or continue strongly
goals I want to accomplish
tasks I want to complete
behaviors I want to develop
Then I start praying about what's on the list and asking God to share with me a way to pull the ideas together with a word.
You can pull up word lists. Here's another post on the topic with a 150 word list to give you inspiration. Scroll the lists and see if anything stands out.
Get ideas from what others are posting and sharing about right now. Instagram is full of ideas, lists and stories of what others are doing. I find a lot of inspiration from other people's journeys. I am careful though about two things:
1. Creating more than I consume. Social media can drag us in and consume us. I set limits to watching and reading what inspires me, so I can spend more time creating myself and building my own stories than consuming other peoples.
2. Surrounding in Positiveness. I am very intentional about who I surround myself with in my daily life even online. We become who we spend the most time with and I want it to be uplifting and encouraging people.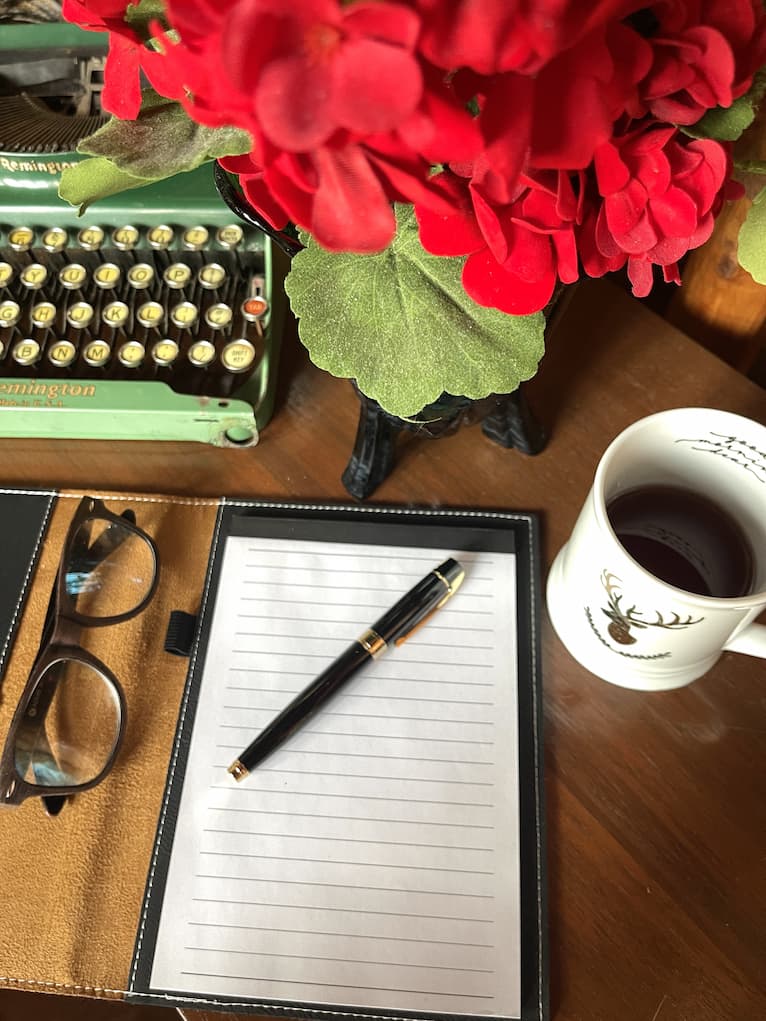 My word of the year 2023
This year as I prayed for God to to give me a word to define what was on my heart, he gave me TWO.
Remember the idea of a Word of the Year doesn't come with rules and regulations. It is a suggested practice to help guide us. So if you tweak it to fit your goals that is great.
What came to me was FULL TIME.
There are many habits I started last year that I want to continue like waking up at 5 a.m. on weekdays to pray, read my bible and write. Doing this FULL TIME, meaning every day rather than sporadically has made all the difference.
I'm always reading a book that encourages me personally and professionally. I start a new one each month. (Follow along here on the blog as I share them each month.)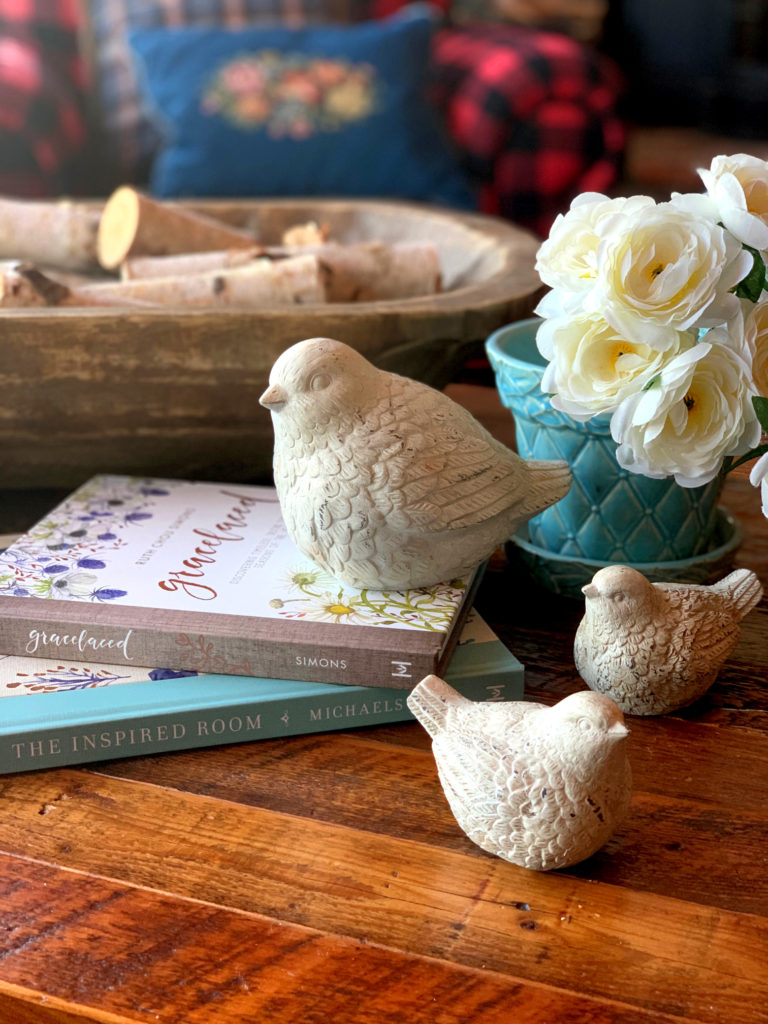 Setting Good Habits
One month, a few years ago, I read Atomic Habits by James Clear. It was full of great and practical tips for cultivating good habits and breaking bad ones getting 1% better each day.
That's my mindset. I do what I can each day in the time I have to get a little better at what I'm doing and that's the mission of the word of the year practice. Trying to make positive changes in my life through the goals I set, working toward them a little each day.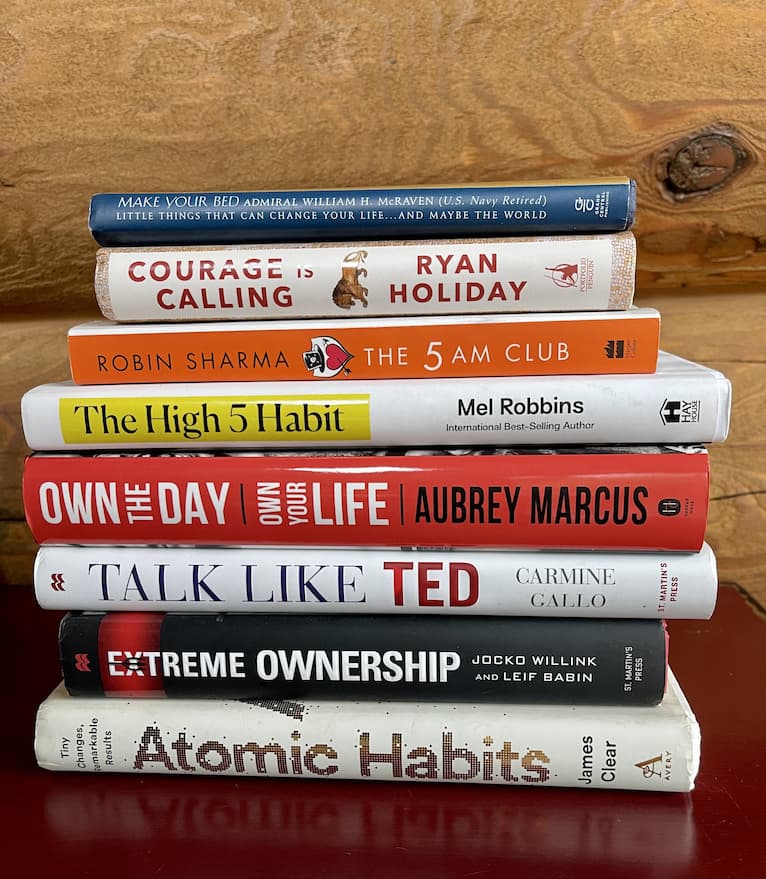 Working on goals full time
Instead of word of the year, I now have my words of the year. Here's what it means to me.
I'm going to be actively doing some of the things I do sporadically FULL TIME. That might not mean every day, depending on the goal, but it will mean doing it every time I have it scheduled.
One of my big ones is working out. I've enjoyed working out all of my life and it has been an important part of my life. The seasons when I have done it FULL TIME in the past and stuck to a routine have been transformational.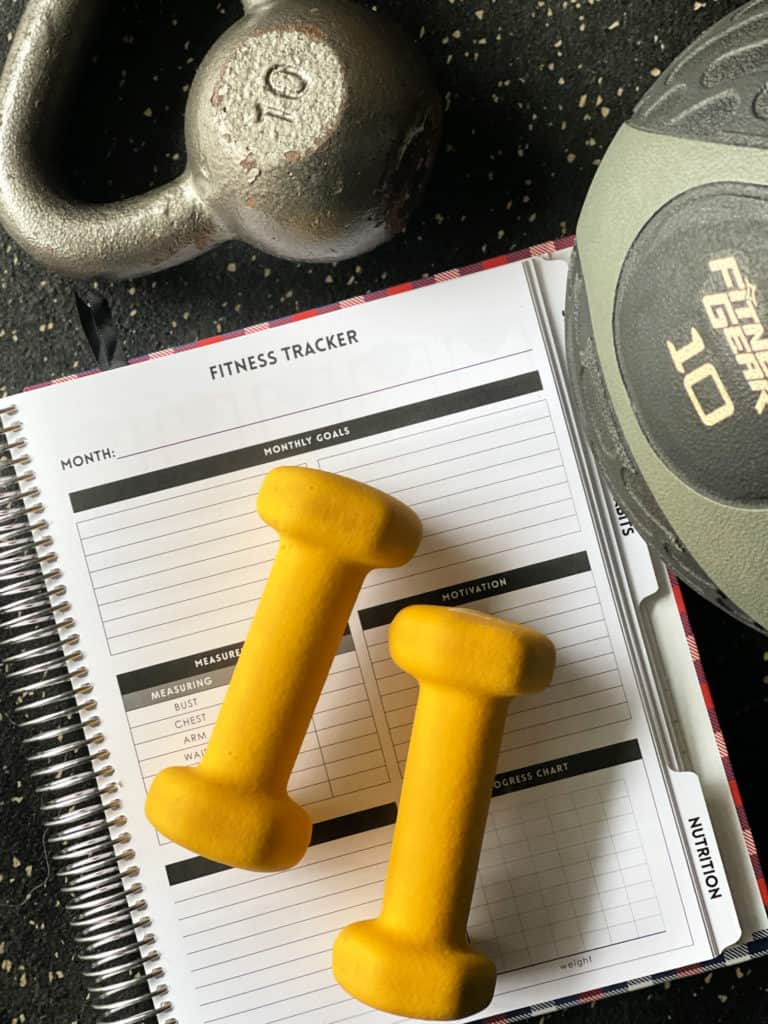 When I was a senior in high school, I started doing step aerobics several days a week at the YMCA and started running on my driveway. I didn't play high school sports like all my siblings did. I rode horses (my sister did too, along with playing volleyball and running track.) My other time in high school was spent being editor of the school newspaper.
We grew up on a 64 acre horse ranch in Texas. Our driveway was half a mile long and the perfect distance to run down and back on a few times to build my running stamina. All three of my siblings were in track or cross country, I just did my training from home. My family started doing 5Ks together, it was such a great way to get workouts in together in a fun atmosphere. We even held our own 5K (complete with t-shirts) on my wedding weekend- The Wedding Bell Dash.
Now step aerobics. In my high school the athletes didn't have to take gym, that meant I did. I didn't want to give up one of my other classes to take gym and I was working out on my own. So I went to the school board and got permission for the YMCA to sign a card each time I showed up for step aerobics and it counted for my gym class! Remember that audacious word I chose. It was always in me!
Another impactful time in my life when I was in a great FULL TIME workout routine was after college when I was a teacher. I became great friends with a few other young teachers and we would walk or run after school together at the park nearby. It was a great way to build friendships and keep my body and mind healthy.
Throughout the years I have worked out in different ways weekly, working out together and being active is one of my favorite things to do together with my husband and kids. But in this past year I have not been on a good schedule so one of my big goals this year is to daily do my workouts I have planned. To show up FULL TIME.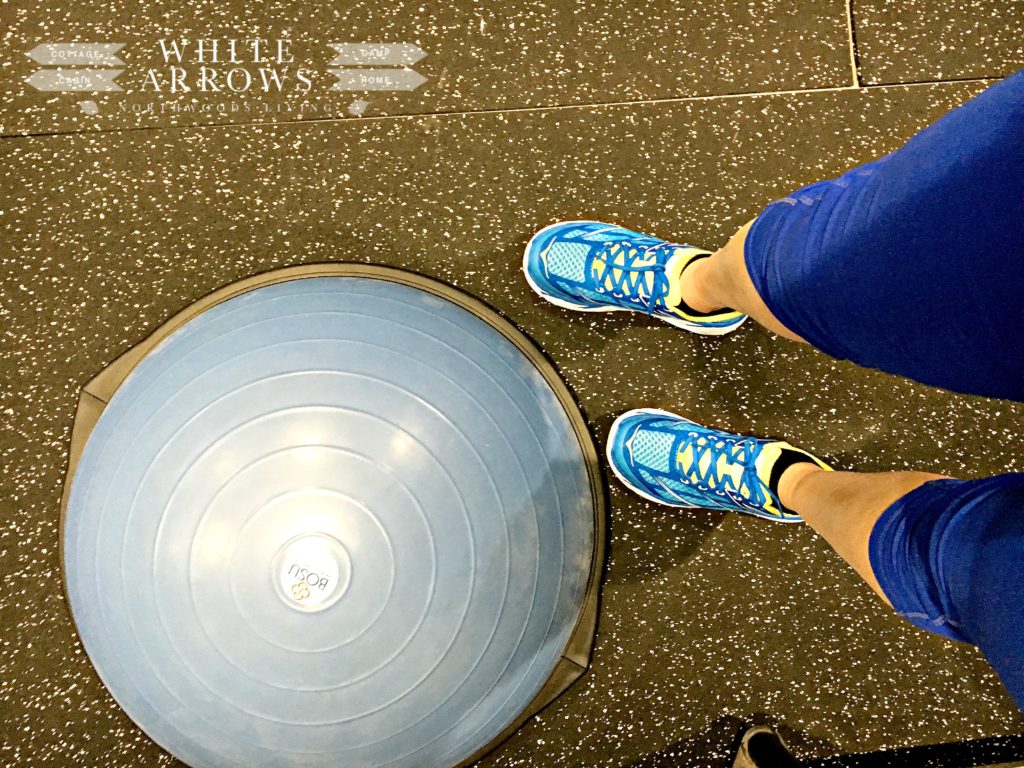 Follow along here on the blog, as I share more about working toward this goal, the tips that are helping me, what my workouts are and where I do it- our home gym.
Having a word(s) of the year gives some energy and excitement as I kick off the new year. It's almost like giving a title to my story and I'm excited for the upcoming chapters.
I'd love to hear your word or how you set goals too. Share in the comments below so we can encourage each other.
FOLLOW ALONG
Instagram ~ Facebook ~ Pinterest ~ Twitter ~ YouTube ~ Tik Tok ~ Liketoknow.it