Highlights of the past year include working with some dream brands, starting some new ventures and my top 10 blog posts.
What a year it has been for White Arrows Home! Thank you so much for all your support and encouragement! Here are some highlights of 2020.
I Worked with Some Dream Brands
One of the goals I had was to participate in The One Room Challenge this year. I redecorated my daughter's bedroom and was honored to partner with Roughing It In Style and Hunter Fan.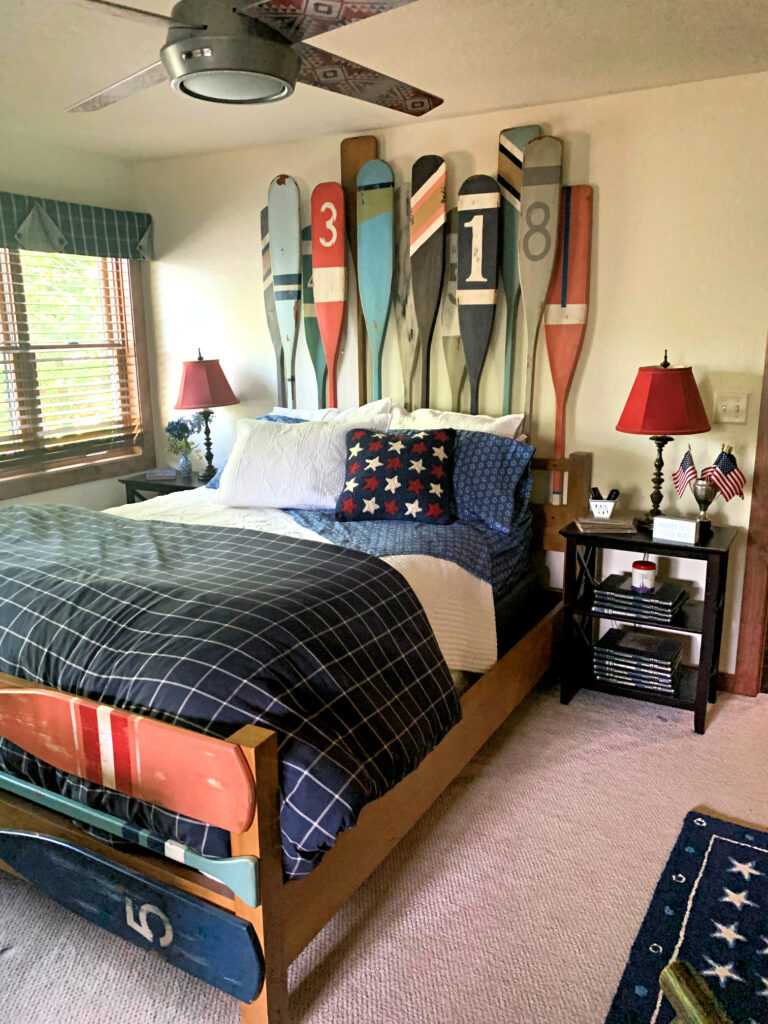 I also worked with Old Hickory Furniture and Chandler 4 Corners.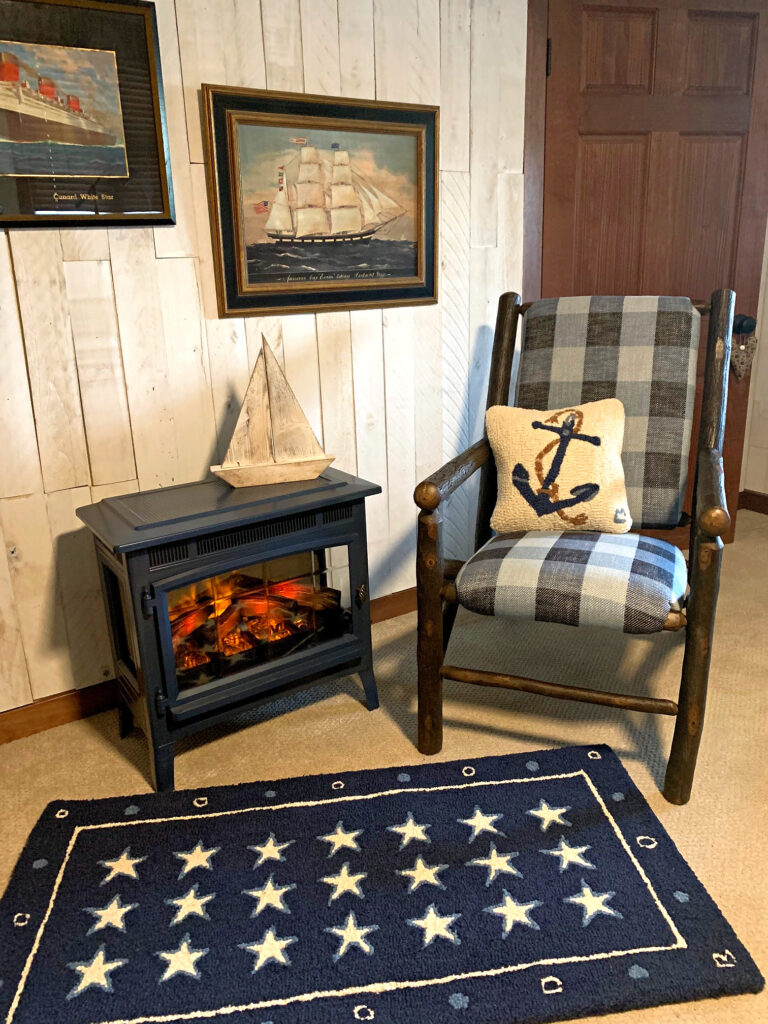 I could not have been more excited when Lands End reached out to me and asked me to help market National Swimsuit Day on Instagram! Here's a link to my favorite suit. And I love their beach towels!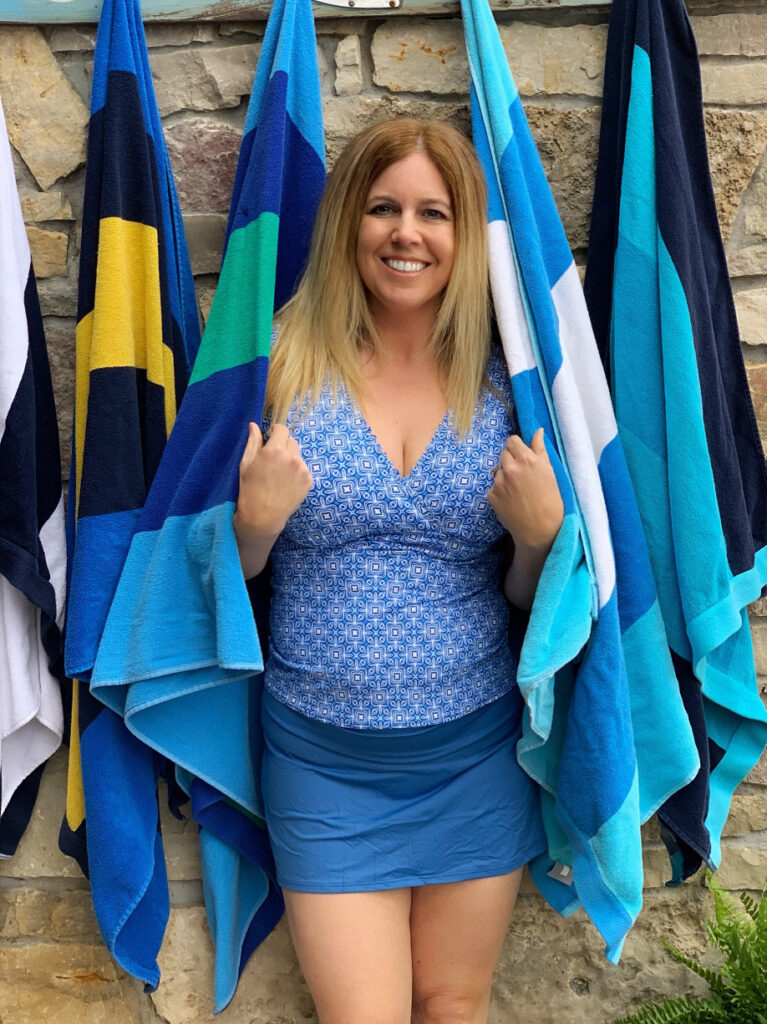 Not only do I love Stormy Kromer, but my pups do too. Honey, Scout and I worked with Stormy Kromer to share our favorite dog products!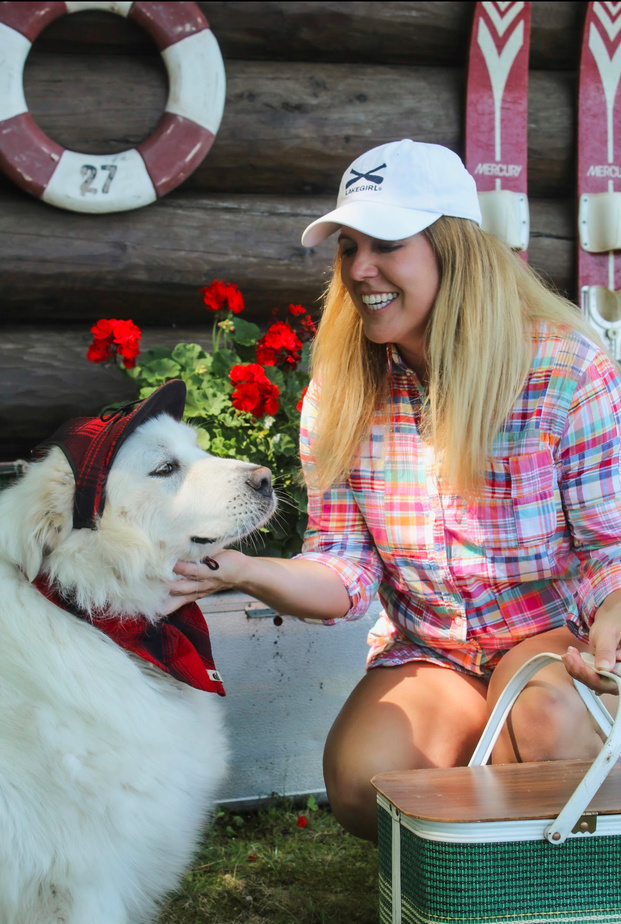 Opened White Arrows Home- The Shop
I have been dreaming and planning of opening a home decor store full of antique, vintage and new goods for many years. The dream became reality this year!
I first opened the White Arrows Home booth in a favorite shop in Montana, The Shops at Station 8 in March and then in August I opened my own brick and mortar shop in The Northwoods of Wisconsin, in Minocqua. If you can't make it to Minocqua or Montana, you can always shop White Arrows Home online from anywhere!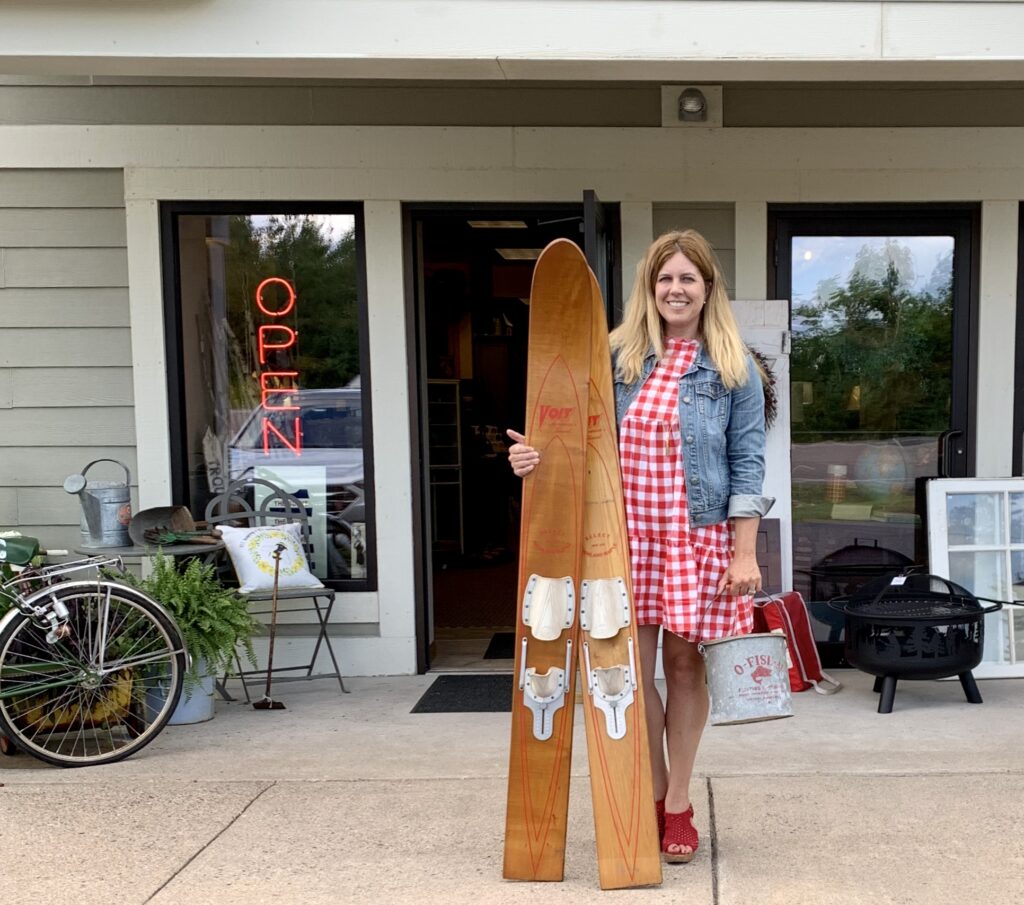 Launched a Podcast- The Cabincast
2020 was a special year because it was the beginning of The Cabincast, a podcast I cohost. We introduced eleven episodes the last few months of the year and the new episodes will continue to air every Friday after the New Year.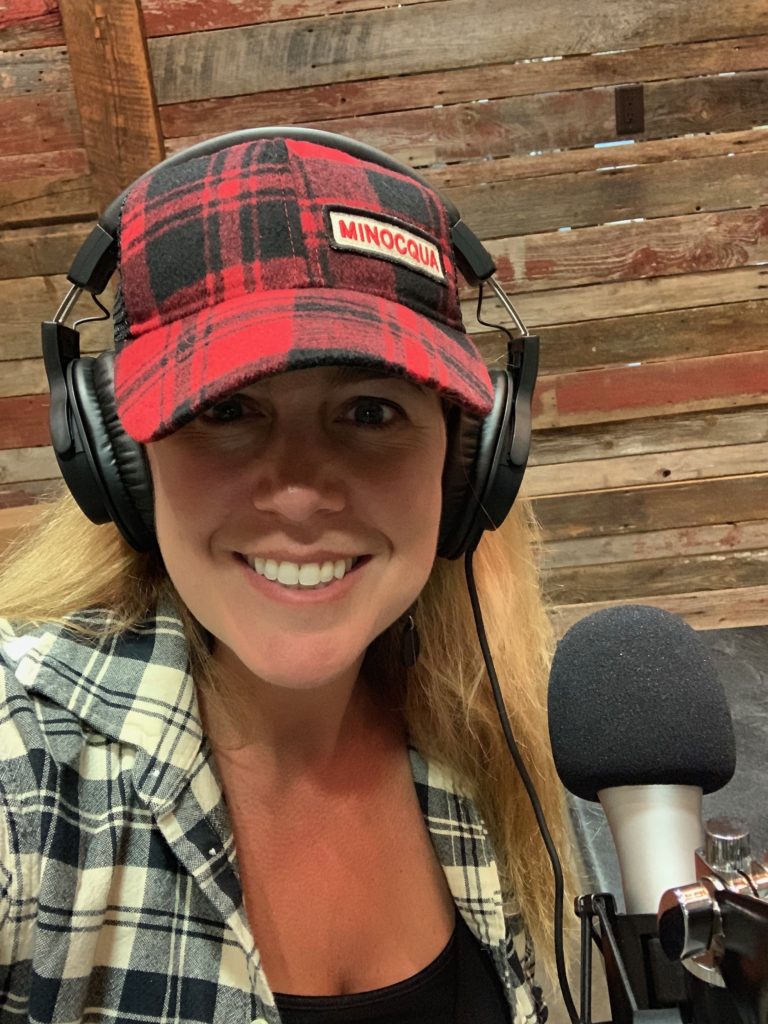 Got My Vintage Camper
Owning a vintage camper has been another dream of mine for a long time and this year, this little cute one came home to me! You can read about my plans for my camper here. And see more of it decorated for Fall in this post.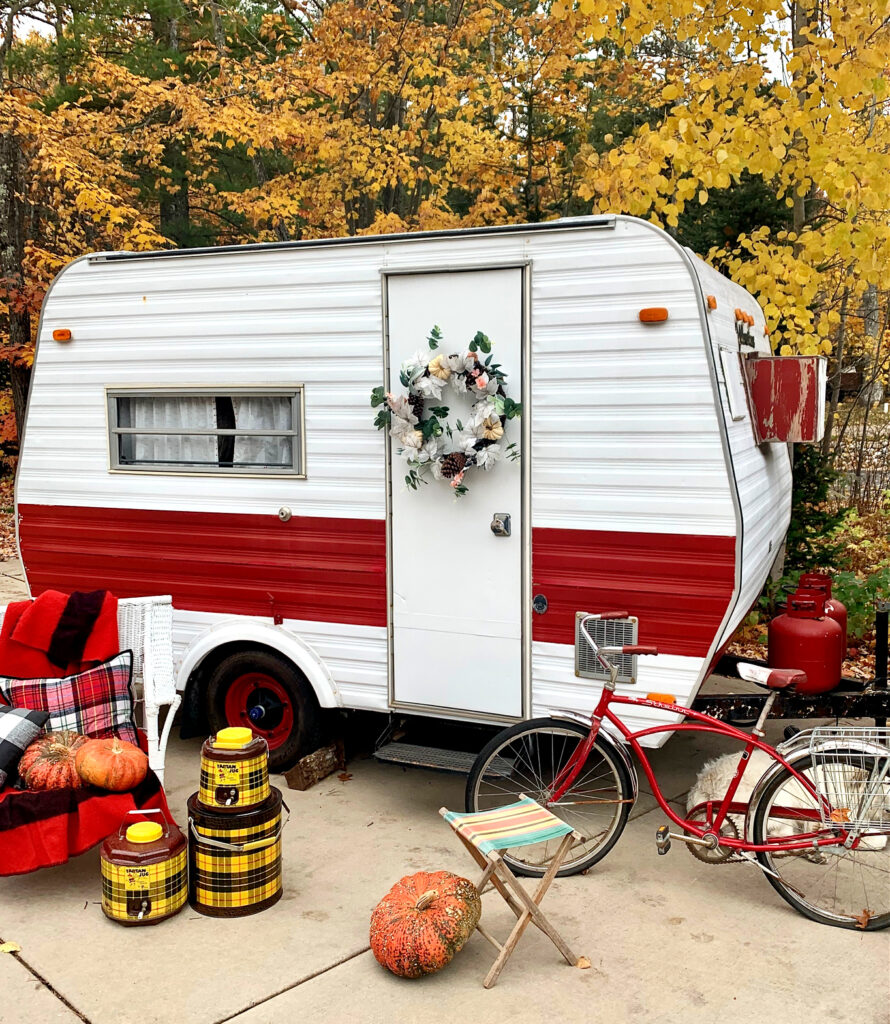 My Top Posts of 2020
Here are my top 10 posts from 2020, Enjoy rereading them or in case you missed them the first time, here's a recap.
Make Your Own Cloche Decor Project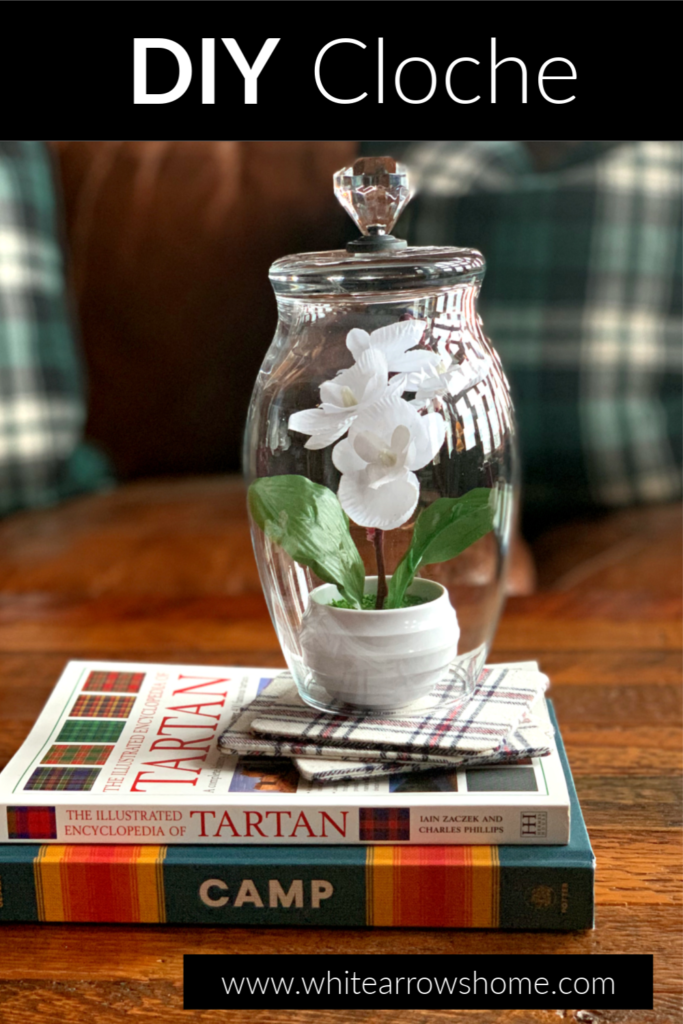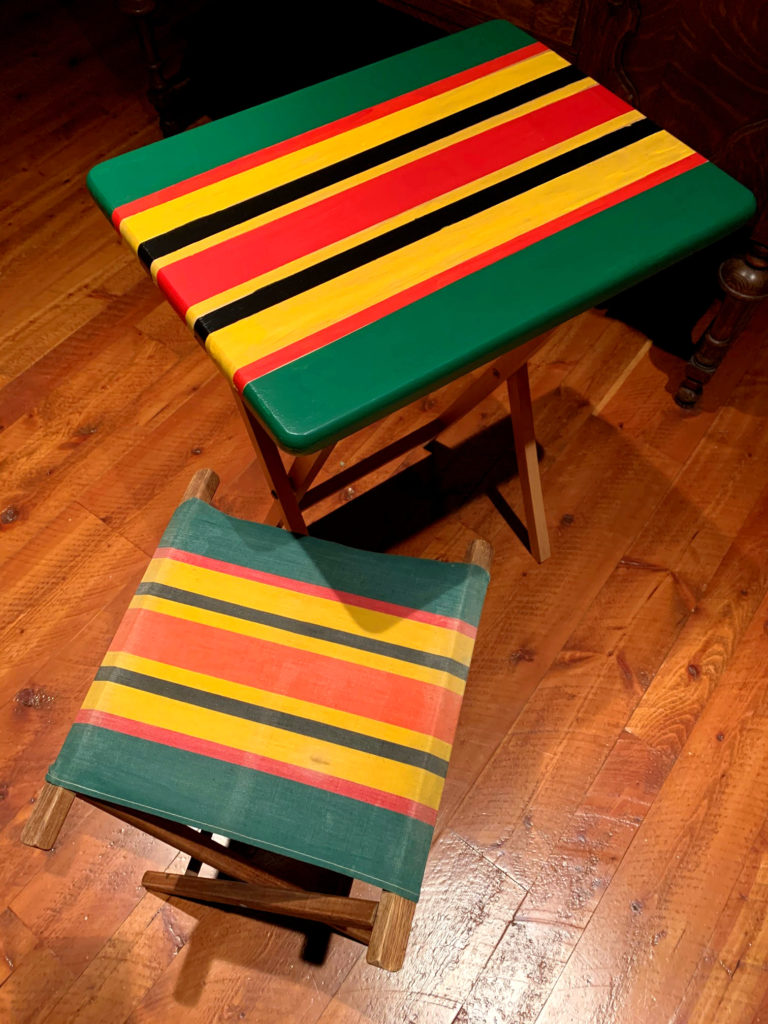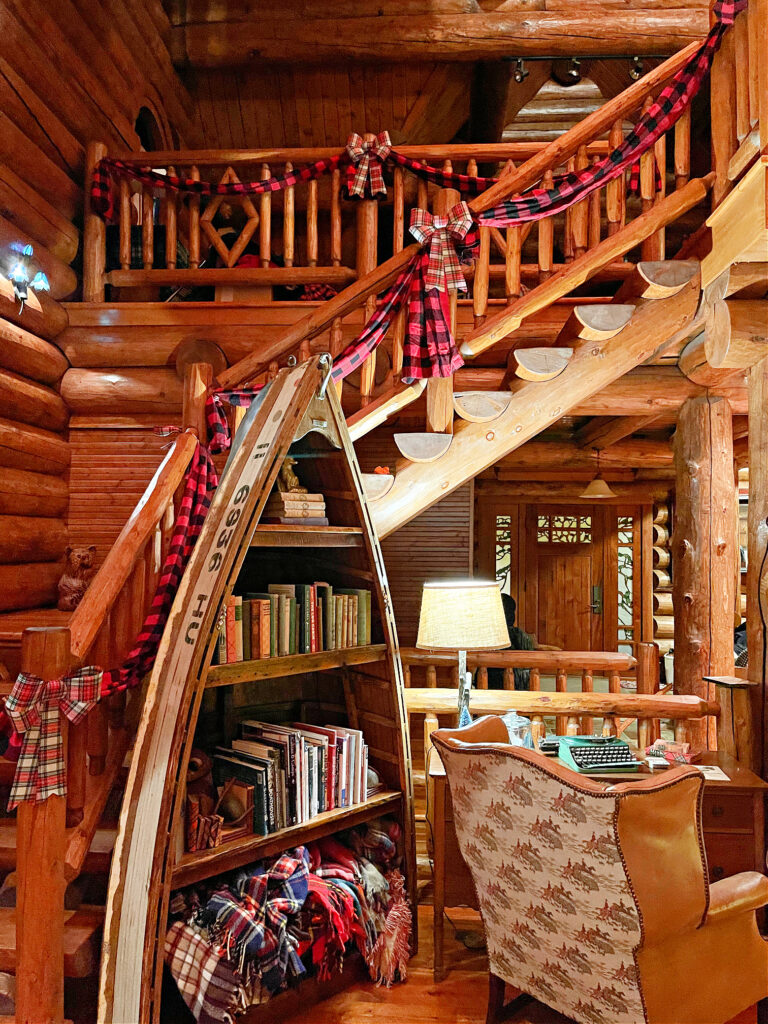 Cozy Cabin in the Woods Christmas Tour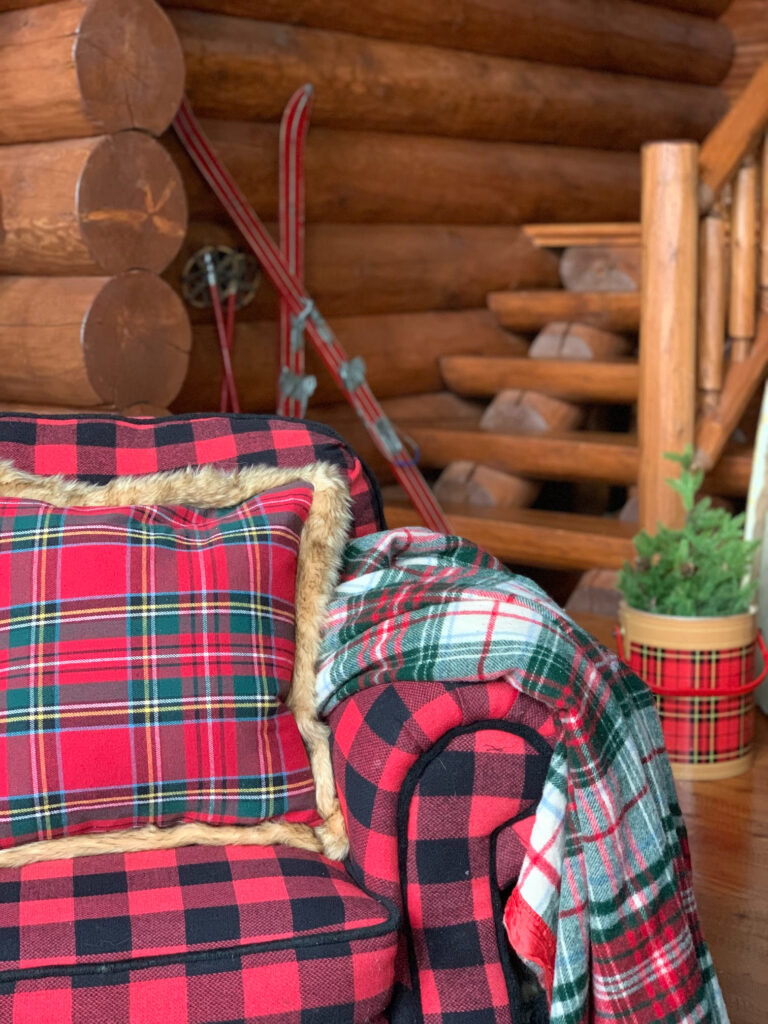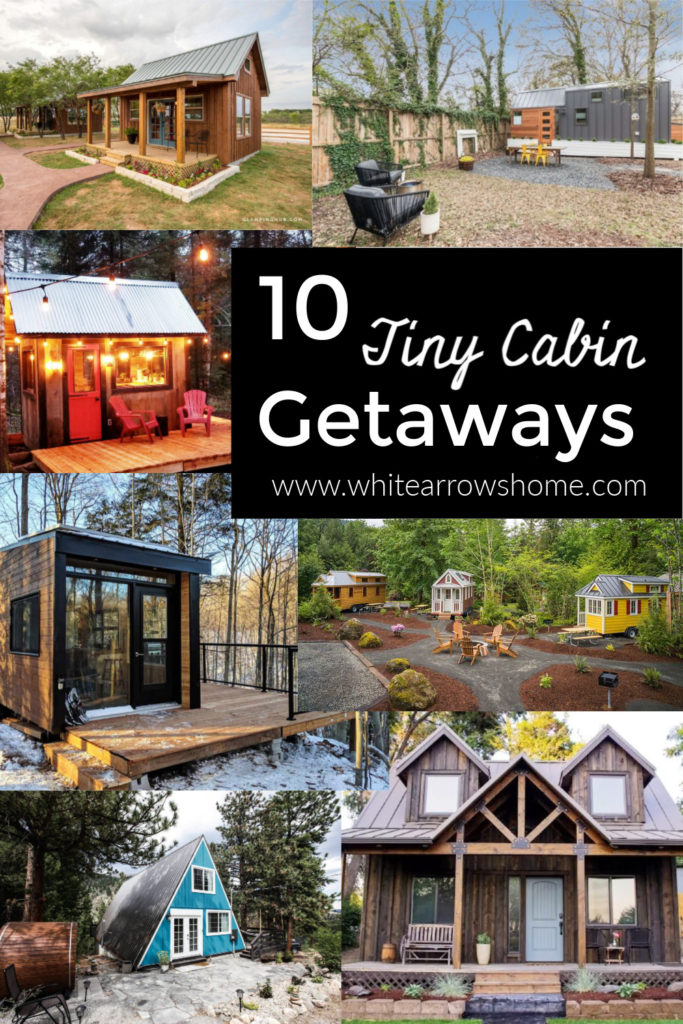 A Northwoods Christmas Home Tour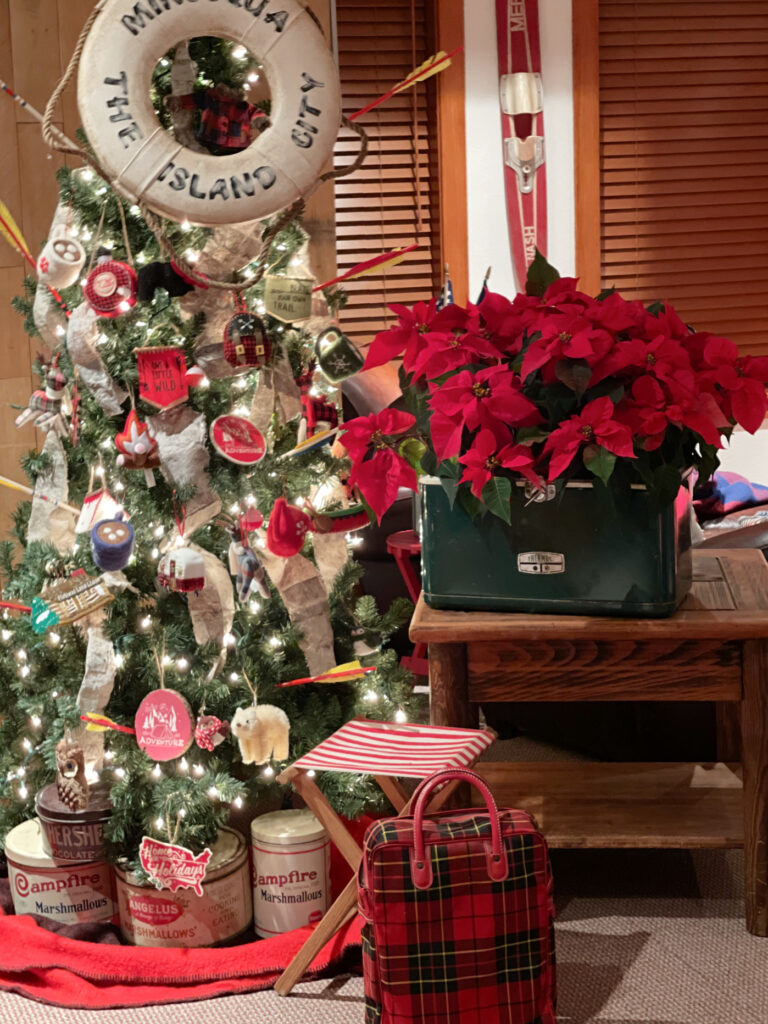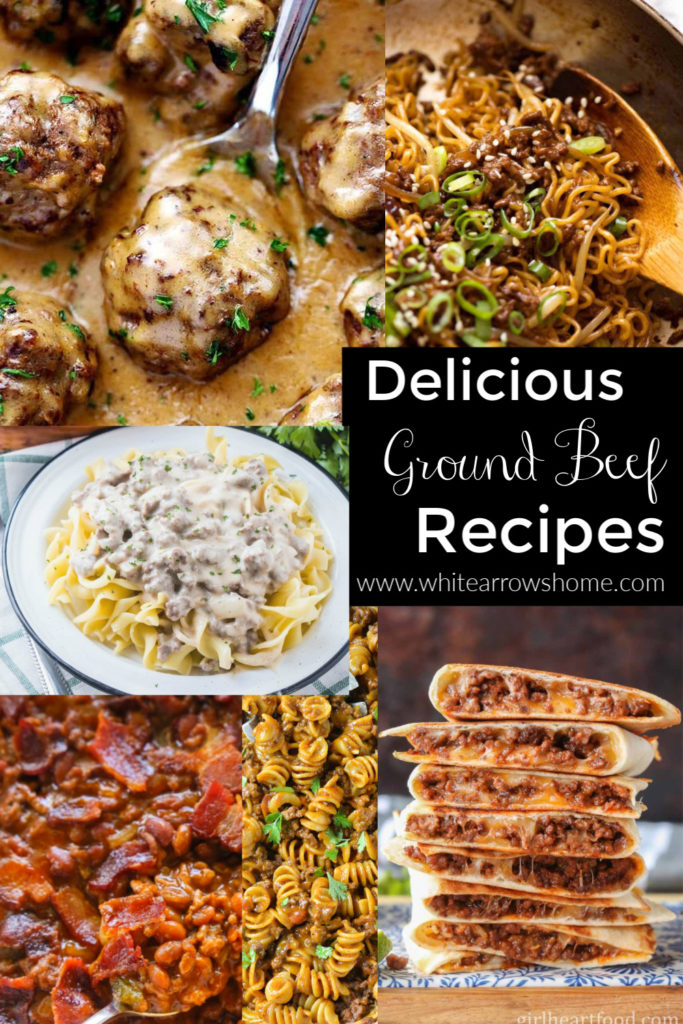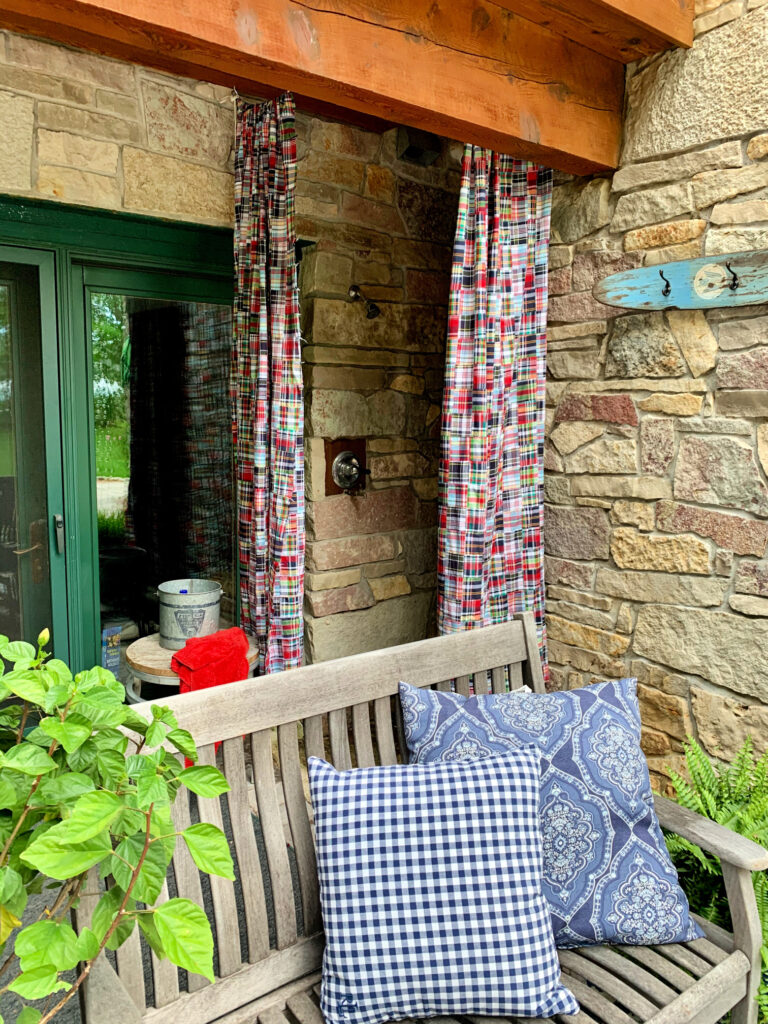 Summer Porch Decor in Blue and White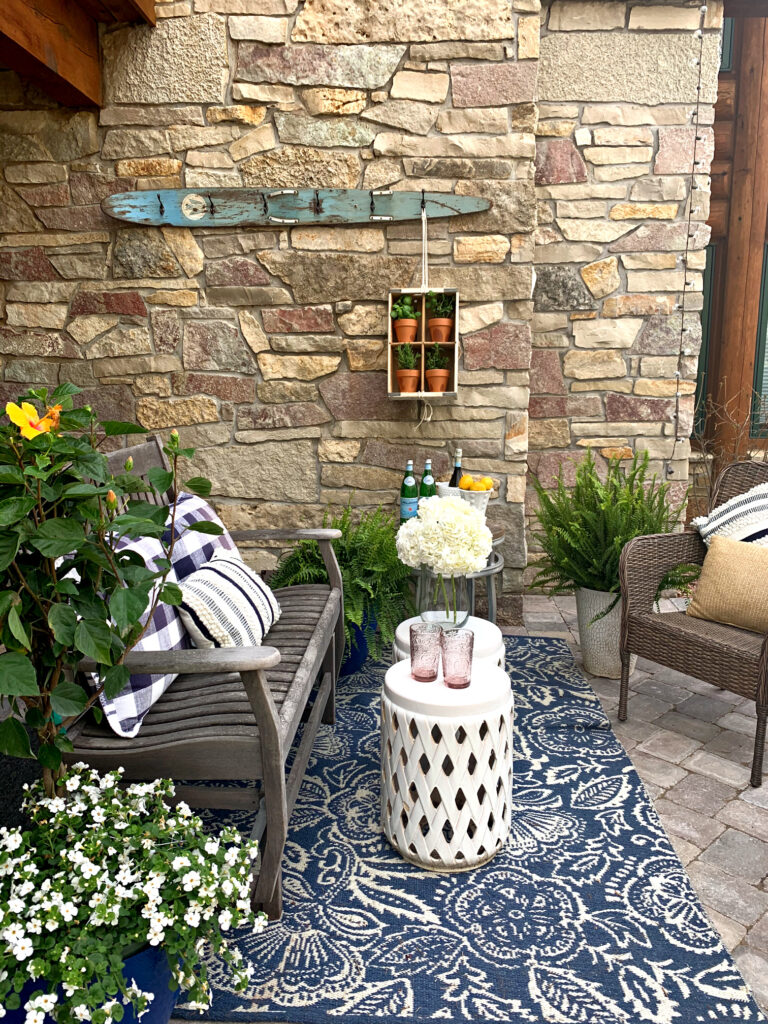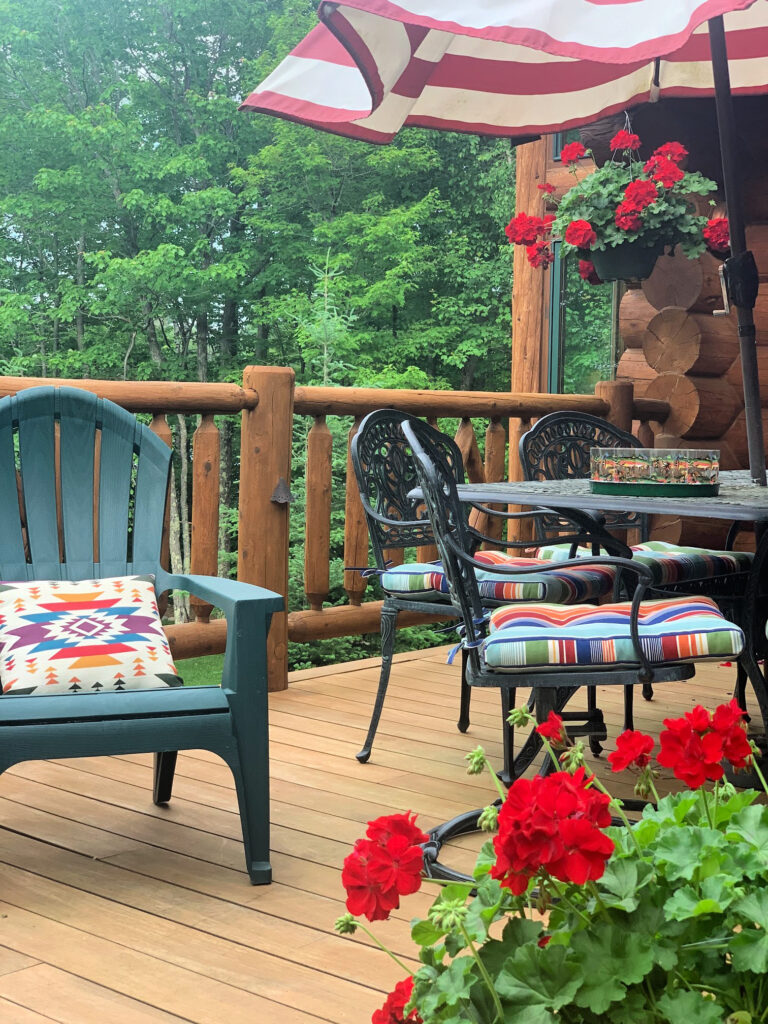 And here are some of highlight posts you will love from some of my blogging friends:
My friend Kim spreads beauty everyday on her blog from her 100 year old beach cottage in Washington. I love her style and life in her garden and greenhouse!
You will love reading about my friend Rachel's top posts as she decorates and DIYs from her beautiful farmhouse in North Carolina.
I am so inspired by my friend Stacy as she styles her New Jersey home inside and out! Her gardens are spectacular! You'll be inspired by Stacy too!
Happy New Year!
FOLLOW ALONG
Instagram ~ Facebook ~ Pinterest ~ Twitter ~ YouTube